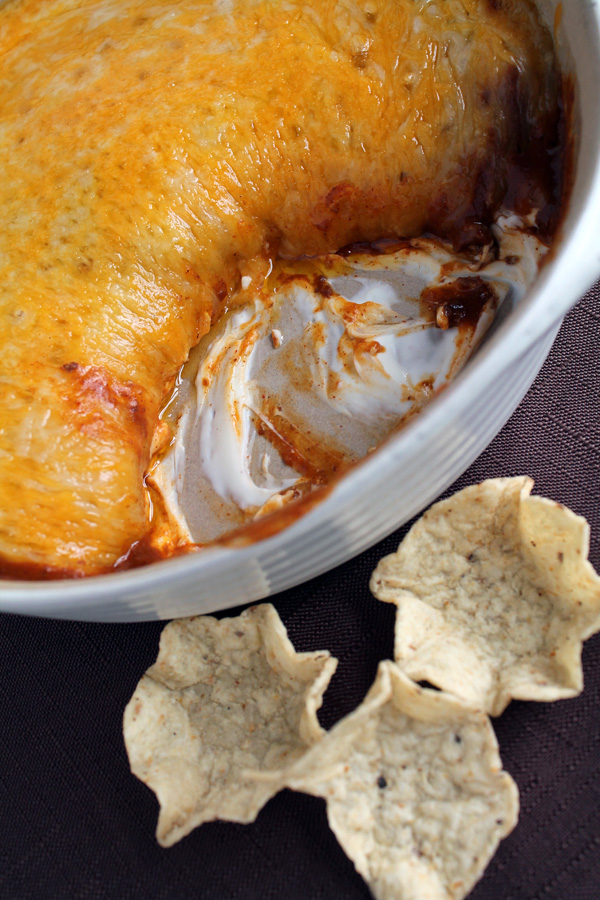 Super Bowl is just around the corner,
and today I'm sharing with you my absolute favorite football food… Chili Cheese Dip!
I've been making this Chili Cheese Dip for years, and it is always the first empty plate at parties! I started making this recipe when I was in high school for movie nights with the girls, and now it is the most requested appetizer from my husband and boys!
It only takes minutes to put together and uses just three ingredients:
Cream Cheese, Chili, and Shredded Cheese
I use Hormel Chili, and my family prefers No Beans. If you're watching your waistline and trying to cut calories, you can lighten up the recipe by switching to low fat cream cheese, low fat shredded cheese, and Hormel Turkey or Vegetarian Chili. I usually save calories with the cream cheese and splurge on yummy Cheddar Jack cheese!
Serve the dip with tortilla chips, and dive into the layers of gooey cheddar cheese, meaty chili, and smooth cream cheese. Tostitos Scoops tortilla chips make it easy to scoop up the perfect bite! You will definitely score a touchdown with this recipe!
What's your favorite snack for the big game?