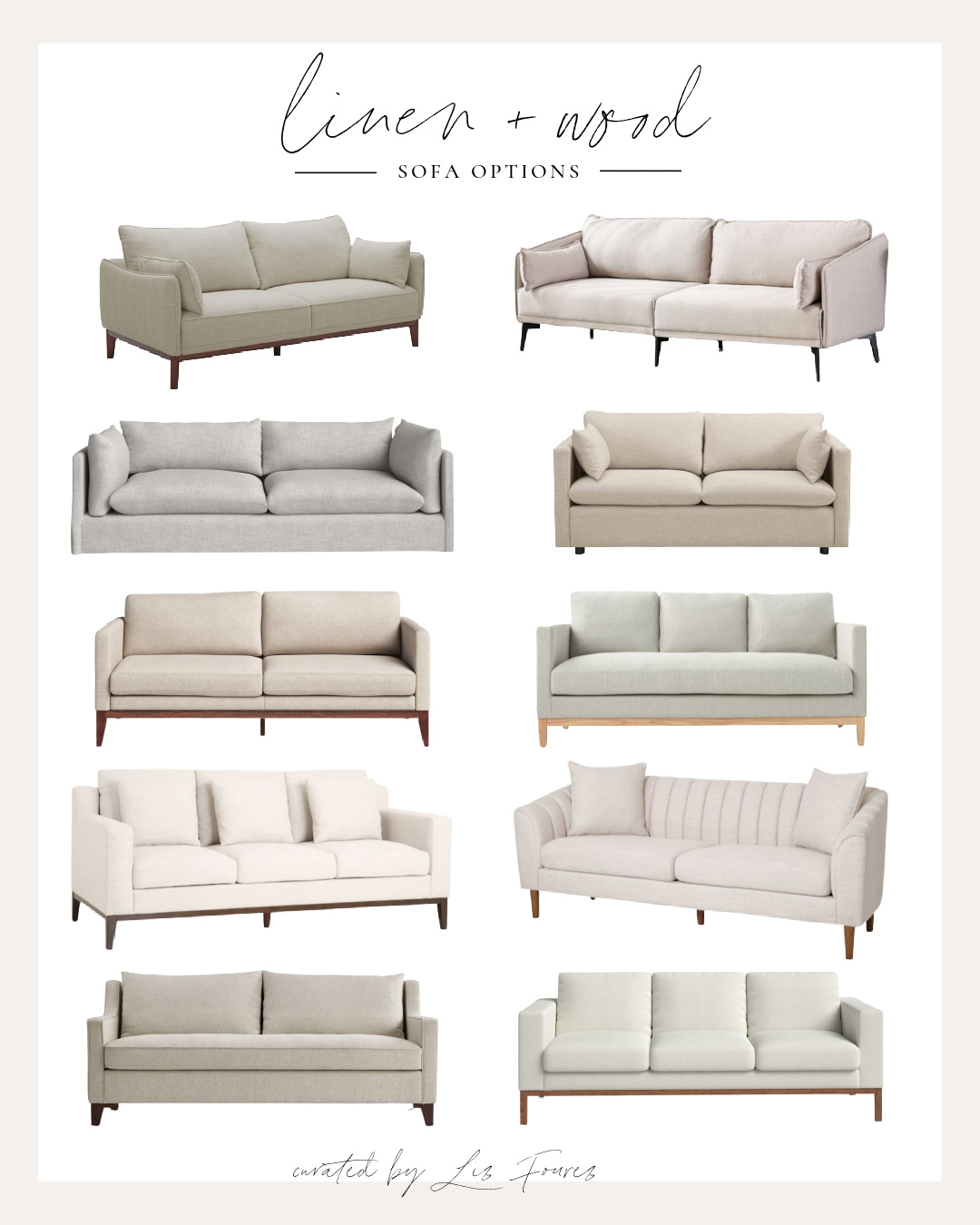 It's been two months since we got our new sofas in the living room, and although I can't speak to their longevity yet, I've been very happy with them so far. A+ for quality materials, beautiful silhouettes, and they definitely pass the most important test: comfortability. You can read all the details of our new sofas here.
Replacing two large pieces of furniture that our family uses daily is definitely an investment, but I wanted to share some options for very similar sofas at various price points to fit any budget. I scoured the internet to find sofas with similar colors, cushions, legs, wood finish, and overall shape and gathered them all in one big blog post for you. I hope this is helpful if you liked the new couches in my living room and feel inspired to make some changes in your own!
Here are my favorite linen & wood and brown leather sofas: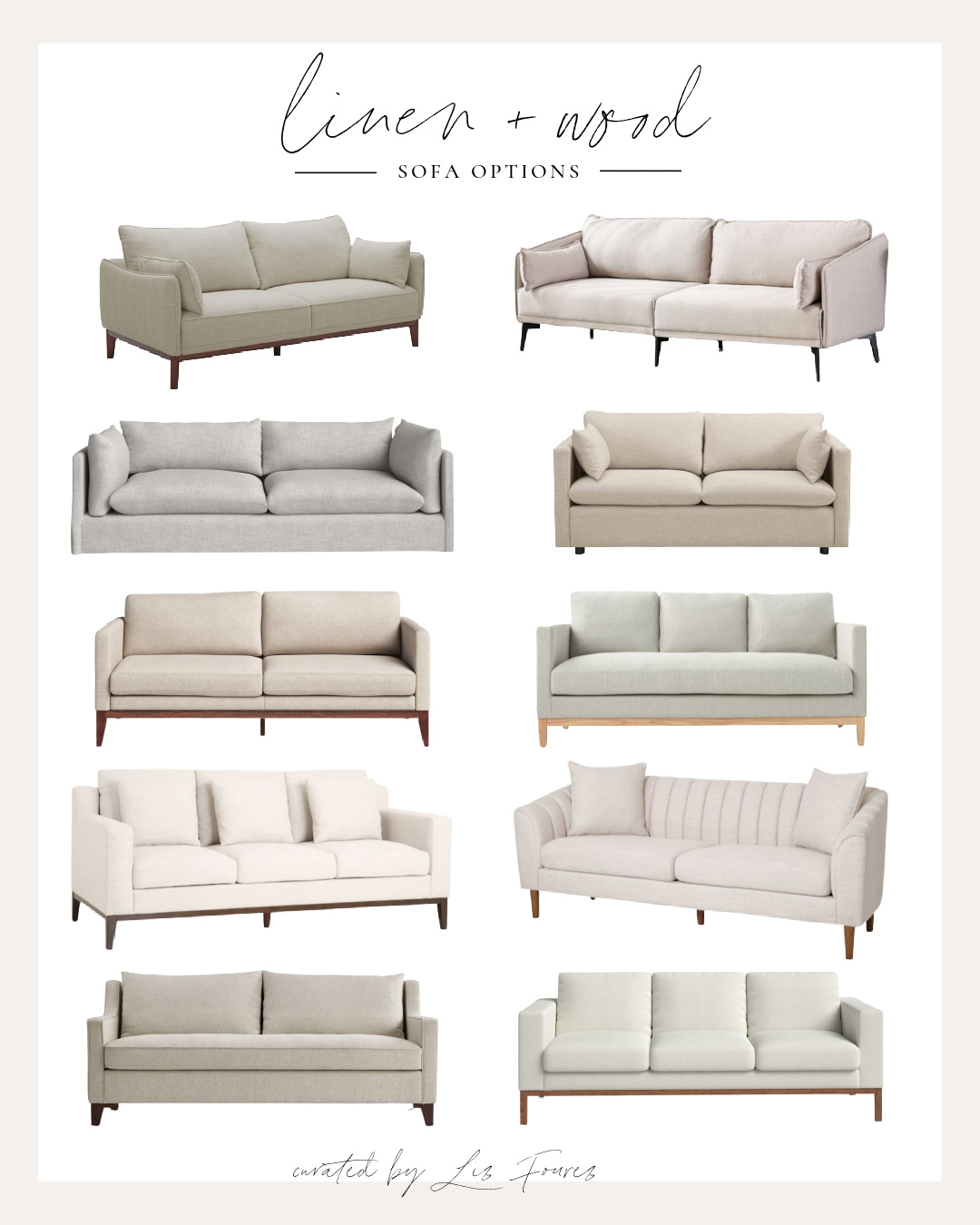 What I love most about our light beige upholstered sofa is the wood frame detail underneath, the low back that doesn't block our view, and the softened modern edges and curves.
---
LINEN & WOOD SOFAS | UNDER $1000
---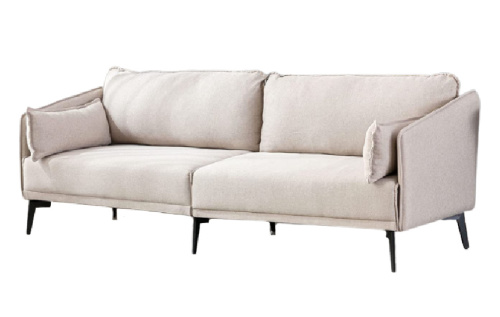 ---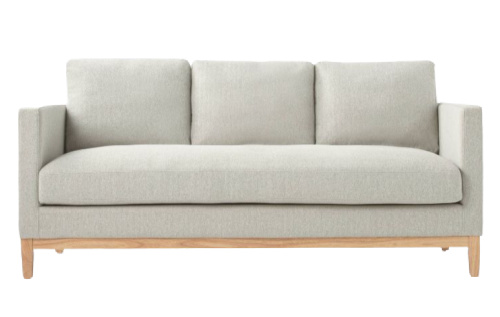 ---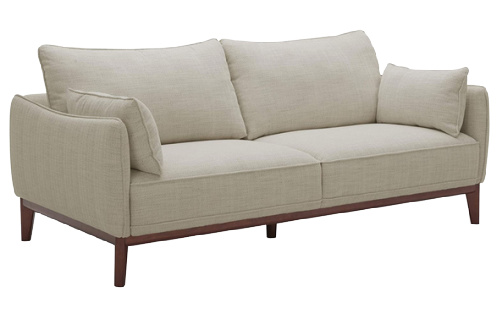 ---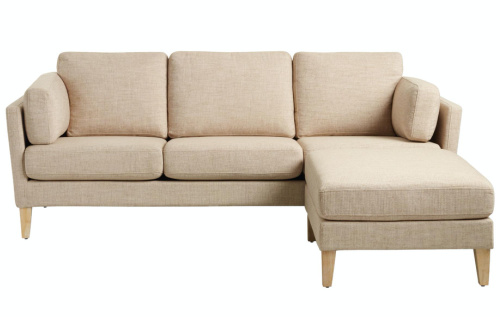 ---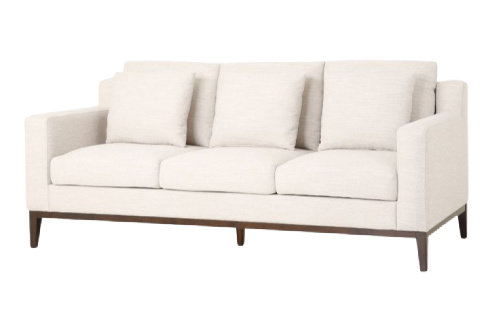 ---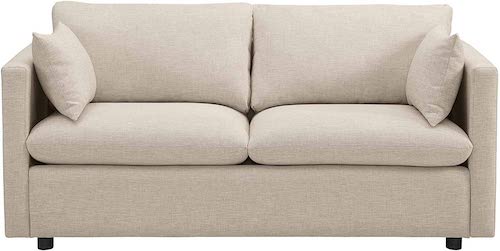 ---
LINEN & WOOD SOFAS | UNDER $1500
---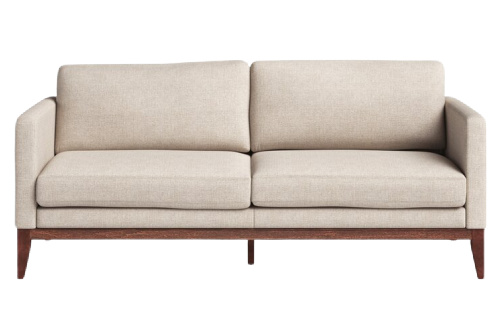 ---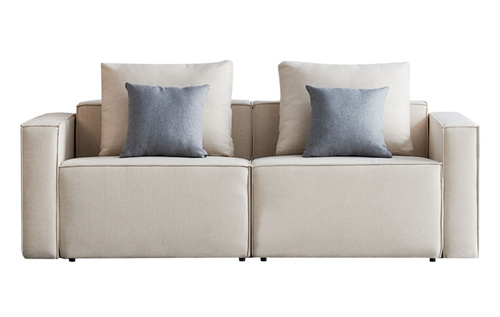 ---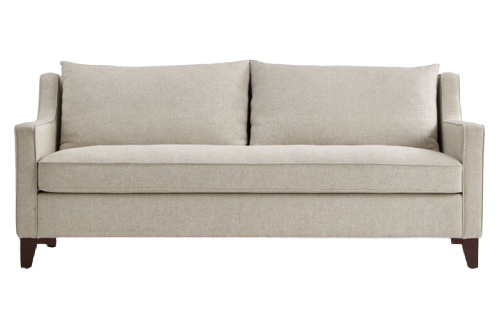 ---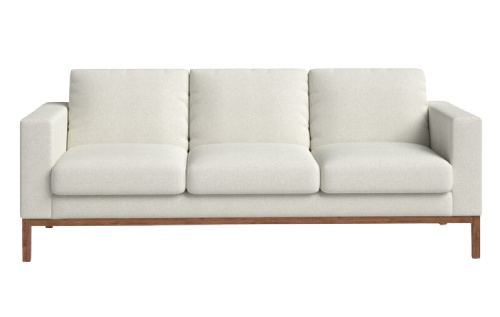 ---
LINEN & WOOD SOFAS | UNDER $3000
---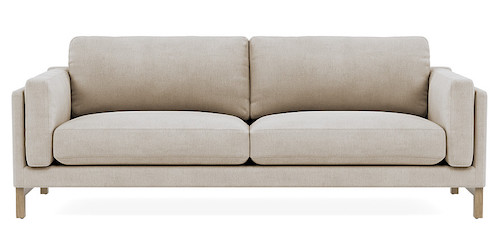 ---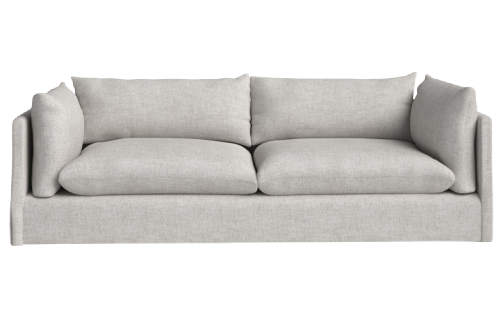 ---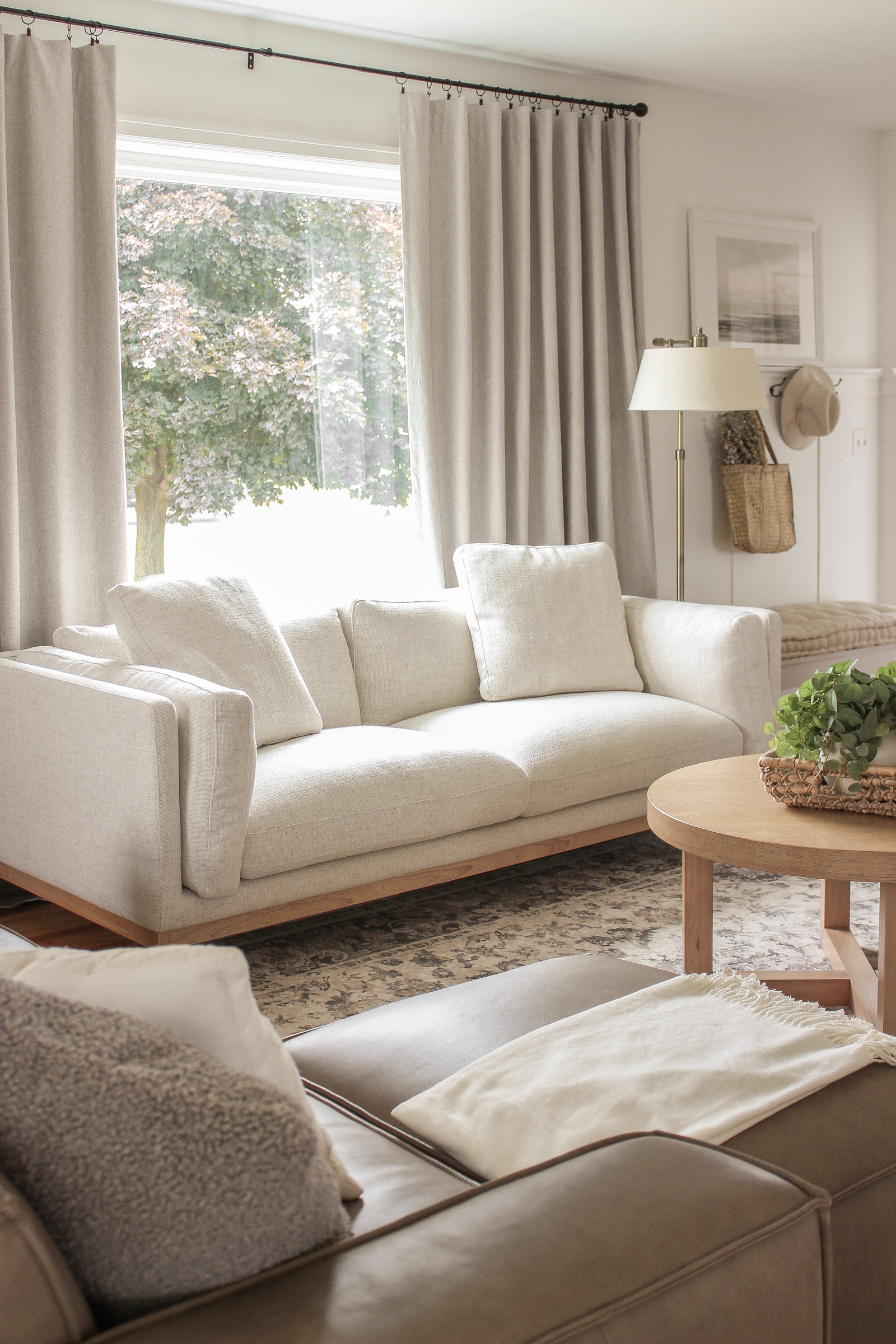 ---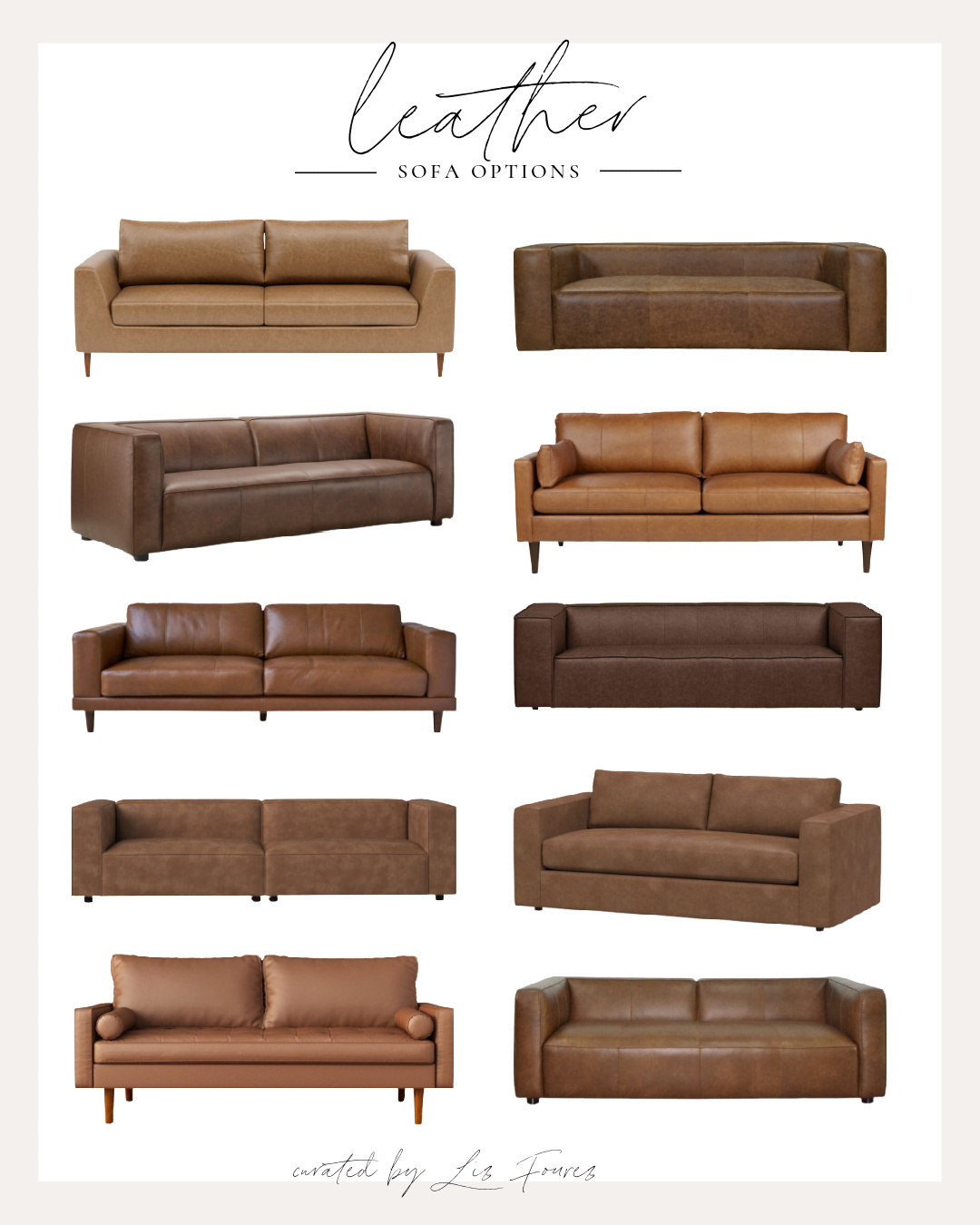 It felt like a huge risk to order a dark brown leather sofa when I wasn't sure if I would really love it. But to my surprise, it ended up being my favorite of the two. So deep and spacious. The perfect faded taupe-brown. And a gorgeous thick block design, again, with a low back.
---
LEATHER SOFAS | UNDER $1600
---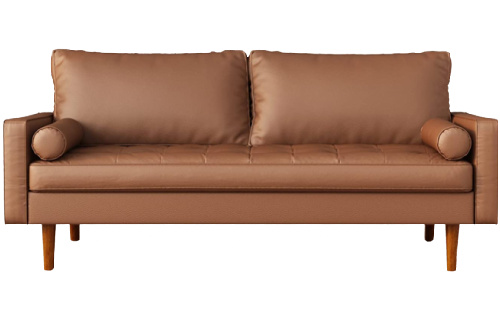 ---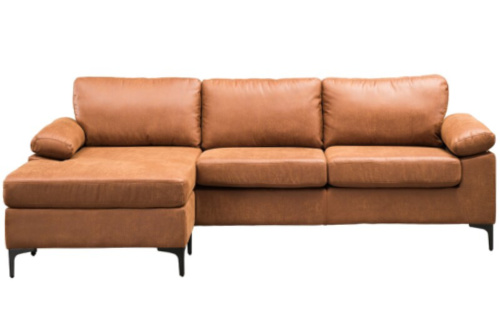 ---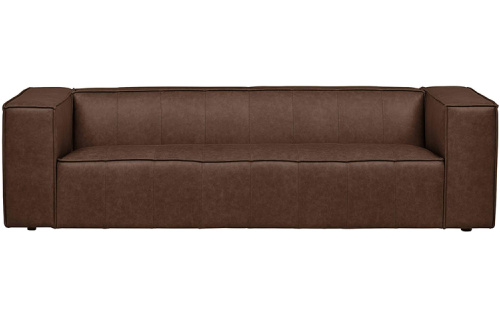 ---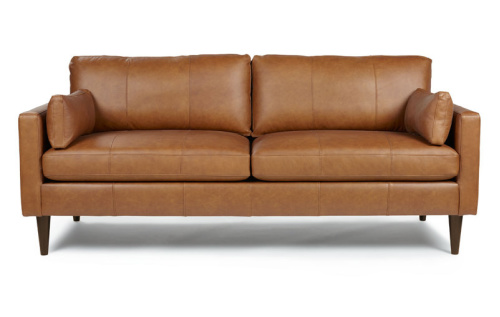 ---
LEATHER SOFAS | UNDER $2000
---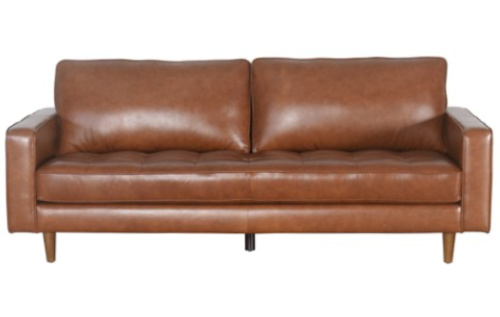 ---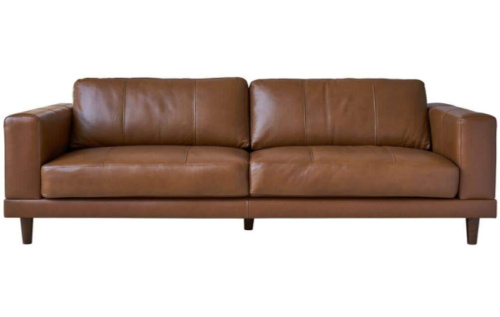 ---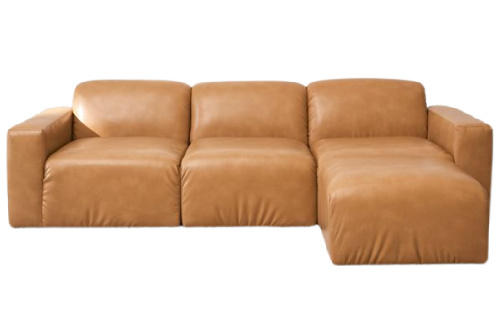 ---
LEATHER SOFAS | UNDER $2750
---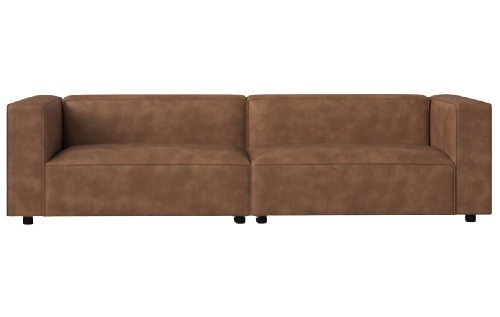 ---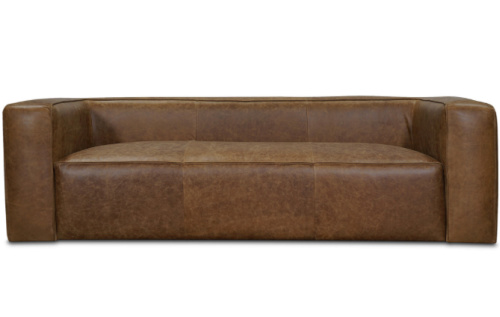 ---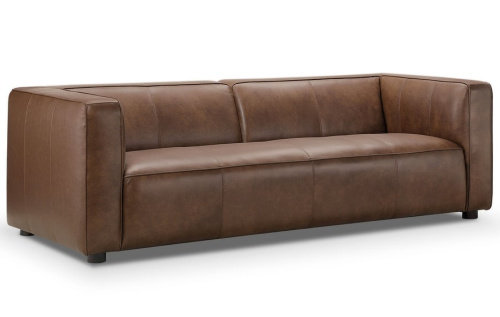 ---
LEATHER SOFAS | $2750 & UP
---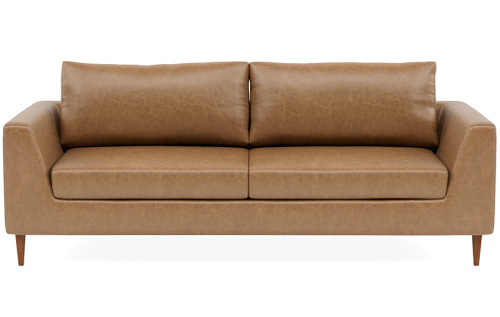 ---

---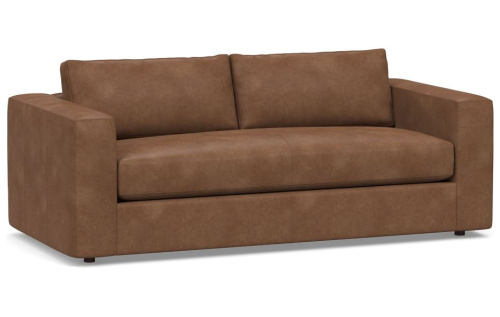 ---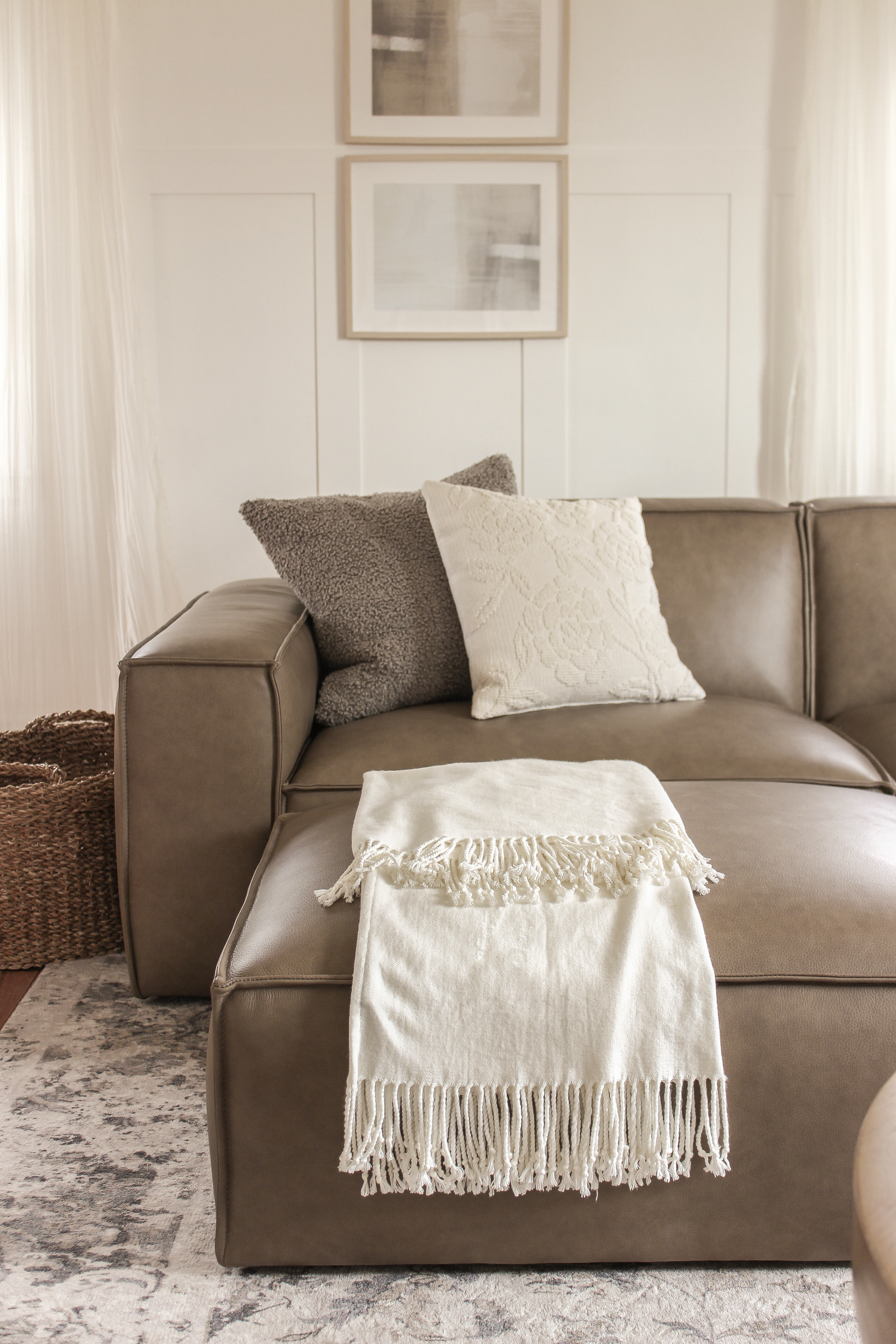 – SHOP THE POST –

---
As always, I sincerely appreciate you shopping through the links I share, which allows me to make a small commission from your purchase while your purchase price stays the same. When you use my affiliate links, I'm better able to create content for this blog as well as support my family, and I thank you from the bottom of my heart for supporting what I do!
---
Shop my Posts | Shop my Amazon Store
Join our Community | Follow on Instagram
Follow on Pinterest | Follow on Facebook