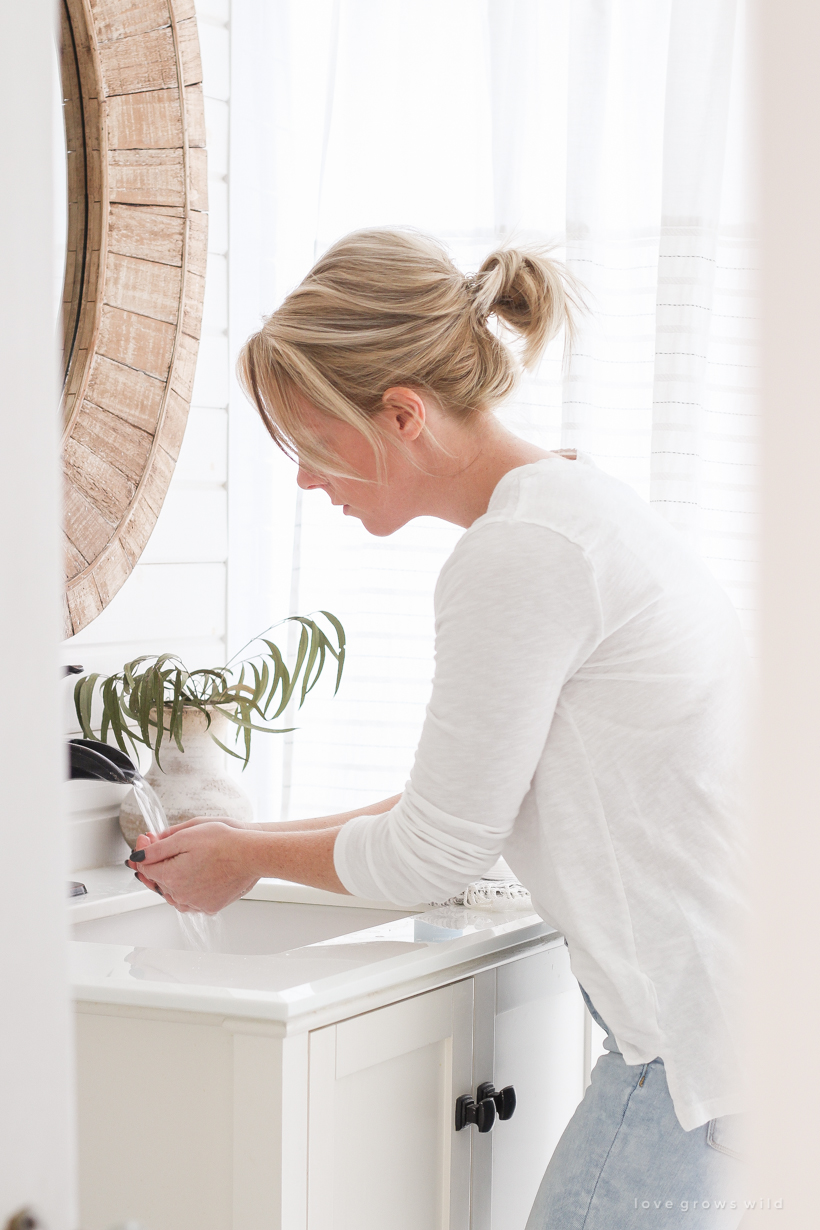 I've shared my struggles with problem skin before, and a few years ago I switched to a completely natural skin care routine that dramatically helped my skin. I wrote a blog post you can read here documenting all the products I used, and it has easily become one of the most popular posts I've ever written. I did so much research and a lot of trial and error to find a combination of things that worked best for my skin, and while my skin was definitely better using this 100% natural routine, there were still some things I struggled with. The main focus of the natural skin care I was using was to treat acne, but as I entered my 30's it became abundantly clear I needed to starting focusing on anti-aging as well. More and more I noticed wrinkles around my eyes and forehead and my skin starting to lose elasticity on top of the issues I was already having with oily/acne skin. How lucky to be this far into adulthood and still dealing with acne, right? And now I have to worry about wrinkles too…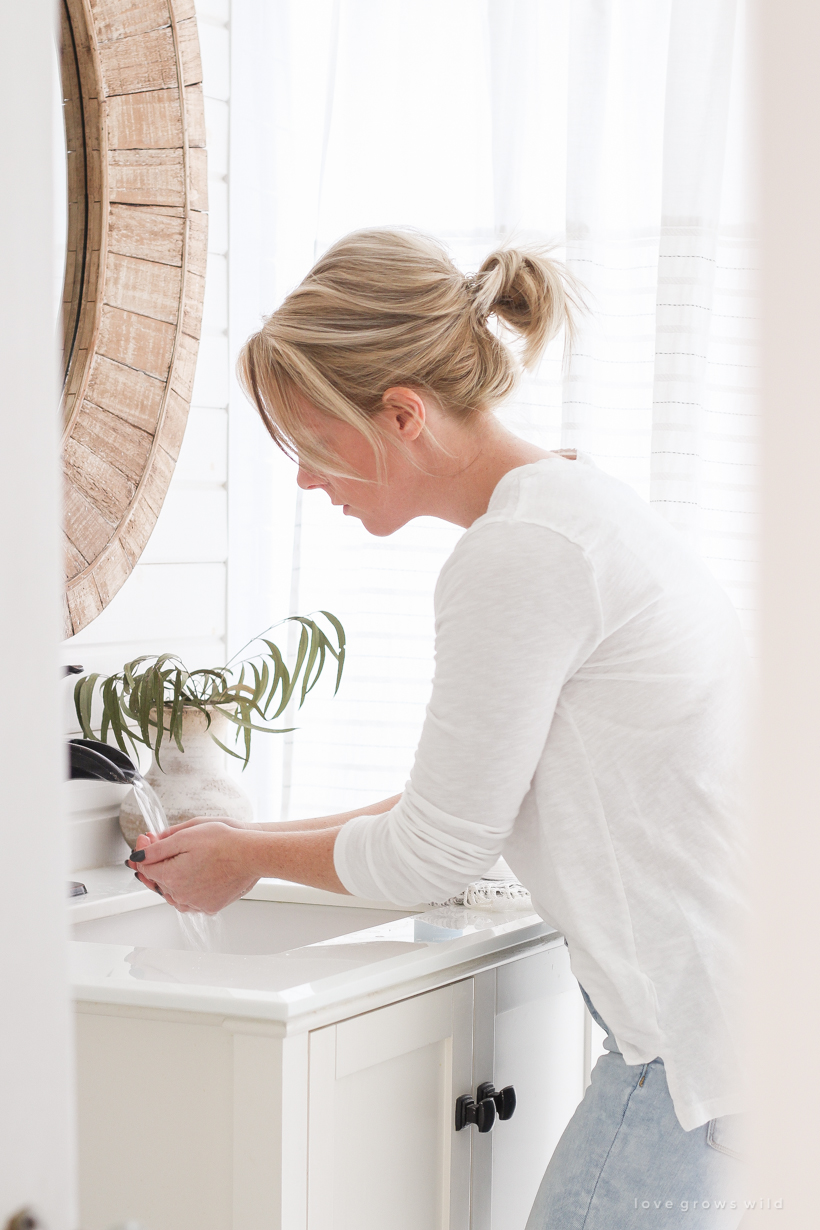 So I started doing my research again and quickly realized the options available for acne + anti-aging are slim. Very slim. I came across one skin care line that looked promising, and they happen to offer sample sizes you can order, so I didn't feel like I would be out a ton of money if I didn't like the products. Within a week of receiving the samples, I ended up ordering full sizes of everything I tried and have been using them ever since. My skin is clearer than ever, but more than just that, my skin texture is dramatically smoother and more even, my pores are smaller, and my face feels balanced and hydrated without being at all oily. Here's what I've been using…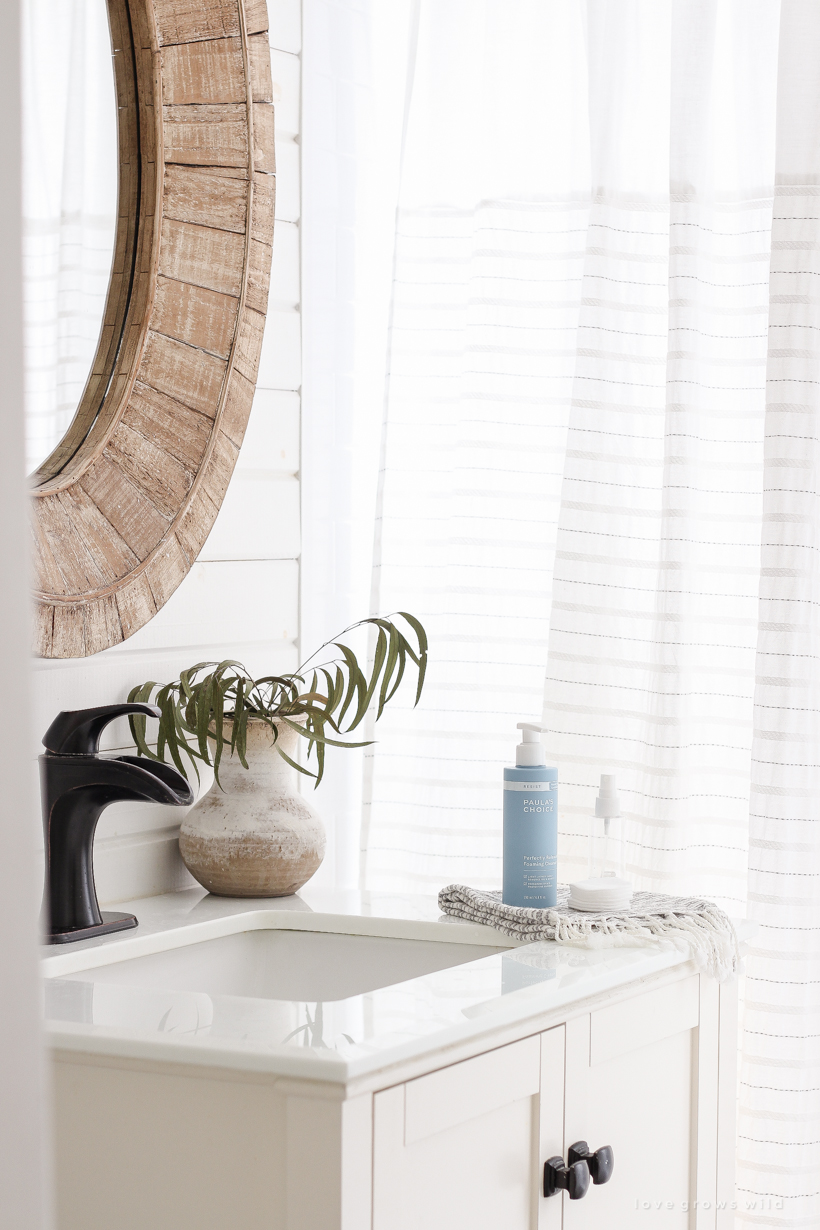 The one brand I kept coming across when researching acne + anti-aging was Paula's Choice. I had never heard of or used it before, but as I mentioned they offer sample sizes, so I thought I would give it a try. Their philosophy is smart, safe beauty with effective ingredients backed by scientific research. In fact, on the web page for each product, they actually cite their research sources right next to the ingredients. I think it's important to mention that this is not sponsored in any way by the brand, and I'm just a consumer like you who bought a product, loved it, and wants to share it with anyone who struggles with the same skin issues I do. If you read through product reviews on their website, many people say they've been using exclusively Paula's Choice for 10-20+ years, which I think says a lot about the quality of the brand.
I've waited months to share this update because I wanted to make sure the products continued working as well as they seemed to be, and they most definitely have. Paula's Choice has a line of products called RESIST, which specifically focuses on anti-aging. But because all skin is different, they have two different product groups: one for normal/oily skin and one for normal/dry skin. I obviously fall into the oily category, so I ordered several products from that line, which has the lighter blue bottles.
Note: As always, I sincerely appreciate you shopping through the links I share, which allows me to make a small commission from your purchase while your purchase price stays the same. When you use my affiliate links, I'm better able to create content for this blog as well as support my family, and I thank you from the bottom of my heart for supporting what I do!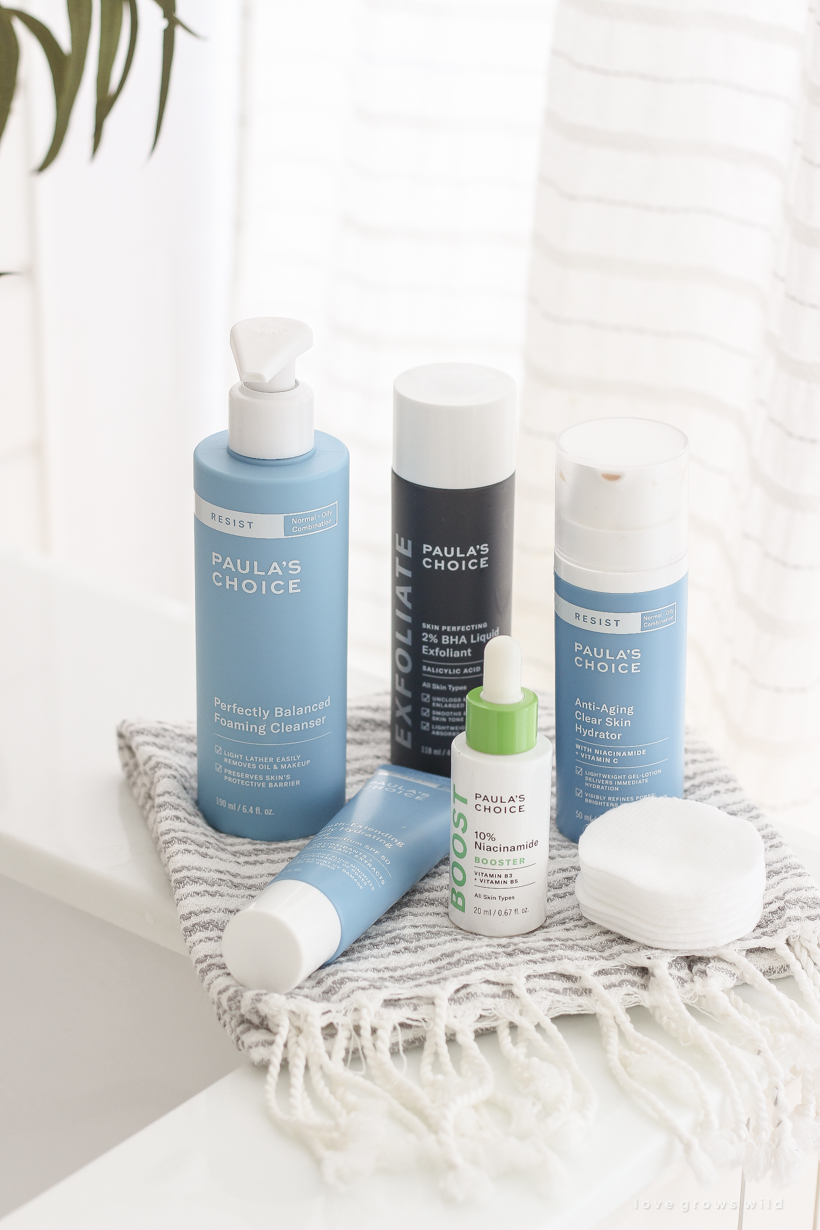 CURRENT SKIN CARE FOR ACNE + ANTI-AGING
step 1: CLEANSER | Resist Perfectly Balanced Foaming Cleanser – This anti-aging and pore-reducing cleanser is formulated to gently remove makeup and excess oil while balancing your skin's moisture. I use it twice daily in the morning and at night, and I love how creamy and gentle it feels on my skin. If I have makeup on, I do remove that first with micellar water so the cleanser is able to clean my face more thoroughly. I put the micellar water on a cotton round and wipe all my makeup off before using the cleanser. This is the micellar water I currently use, which is great for removing even waterproof mascara.
step 2: TONER | Skin Balancing Pore-Reducing Toner – This toner balances oily skin, minimizes enlarged pores, and provides a light hydration. I use this twice daily after cleansing by applying the toner on a cotton round and gently wiping all over my face and neck. I especially love using this toner if I had makeup on because it can help remove anything that may have been left after cleansing.
step 3: EXFOLIANT | Skin Perfecting 2% BHA Liquid Exfoliant – If there was one product that I would say improved my face the most, this would have to be it. With over 2600 five star reviews and their #1 selling product worldwide, this liquid leave-on exfoliant with salicylic acid unclogs and minimizes pores, smooths wrinkles, and evens out skin tone for more radiant, youthful looking skin. I use this 1-2 times daily after toning and before my moisturizer. I've purchased a million different scrubs and manual exfoliators over the years, which can sometimes feel harsh on my sensitive skin. I love that this is just a simple liquid I apply with a cotton round and leave on my skin underneath my moisturizer. Within days of trying it, I noticed my skin was immediately smoother and more even.
step 4: SERUM | Niacinamide 20% Treatment – I add a few drops of this concentrated serum to my moisturizer both day and night, which improves uneven skin tone, enlarged pores, rough skin texture, redness, and dryness for a brighter, more youthful appearance.
step 5: DAYTIME MOISTURIZER | Resist Youth-Extending Daily Hydrating Fluid SPF 50 – One of the major changes I made in my skin care routine was adding a daytime moisturizer that specifically protects against sun damage and aging. This lightweight formula with SPF 50 leaves a matte finish, which is perfect for days I put makeup on, and has key antioxidants for firmer, more even skin.
step 5: NIGHTTIME MOISTURIZER | Resist Anti-Aging Clear Skin Hydrator – This moisturizer hydrates and nourishes skin while targeting uneven skin tone, enlarged pores, wrinkles, and bumpy skin. My skin always feels softer and smoother after using it.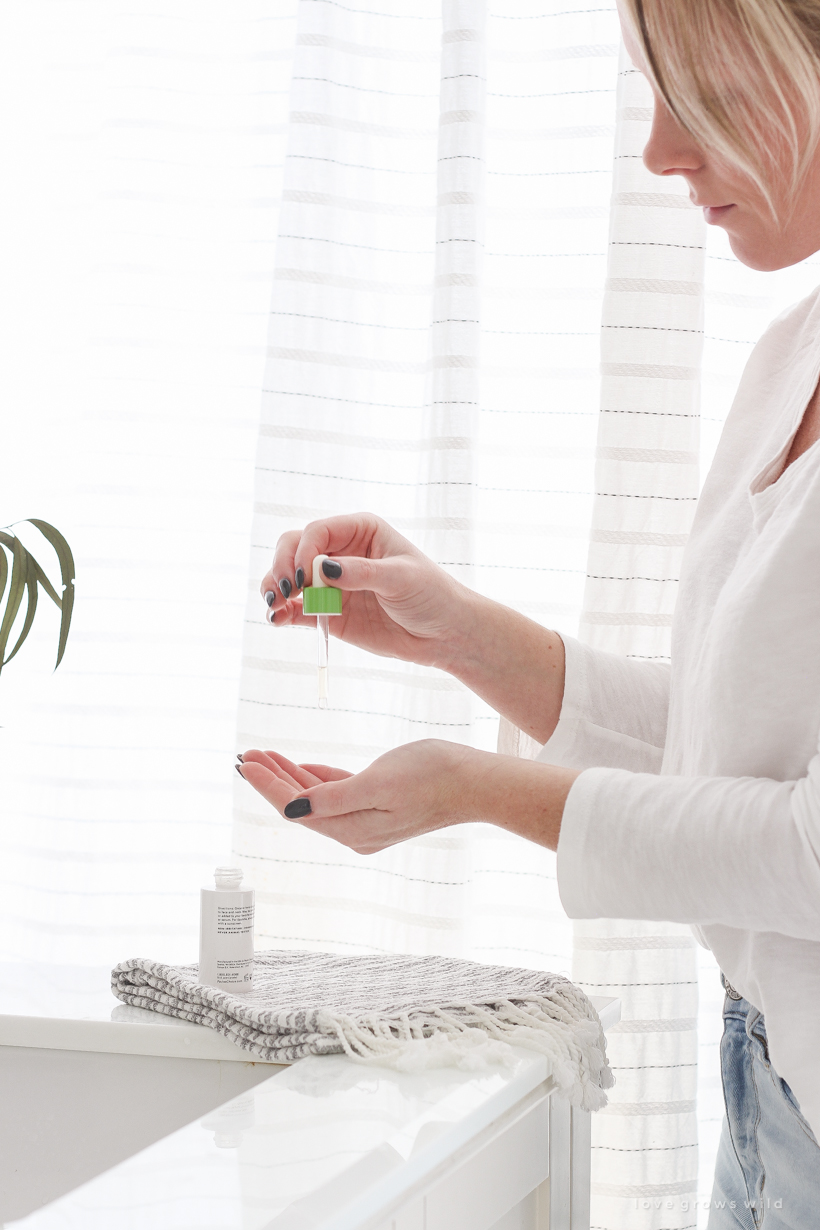 My skin has never been this smooth or clear, and even my makeup looks better now that my skin is under control. One of the biggest differences I've noticed is if I do get the occasional breakout, it stays small and heals quickly instead of becoming one of those deep, large, painful pimples that seems to last forever. I am so happy with all these products that are addressing the wide variety of issues I have with my skin, but I also really like the principles behind and quality of the Paula's Choice skincare in general. I encourage you to do your own research and find what will work best with your specific skin type and needs.
CHOOSE WHAT BEST FITS YOUR SKIN TYPE + NEEDS:
dry skin
oily skin
normal/combination skin
sensitive skin
wrinkles
acne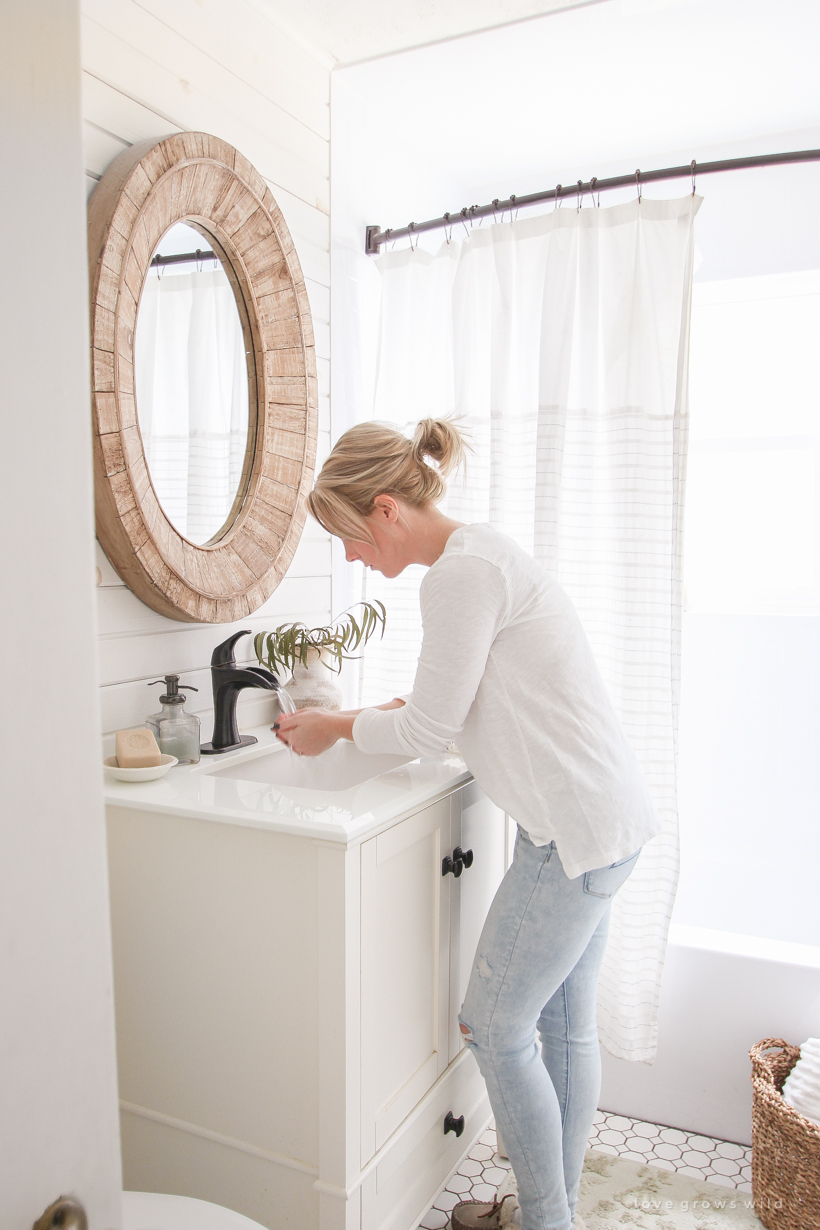 I hope this is helpful if you've been struggling with skin issues or looking for a reliable, quality skin care line to try. If you have any questions, please let me know! Thank you so much for reading this post, and in case no one has told you yet today… you're absolutely beautiful. xoxo Liz
---
Subscribe to Blog | Follow on Instagram
Follow on Pinterest | Follow on Facebook