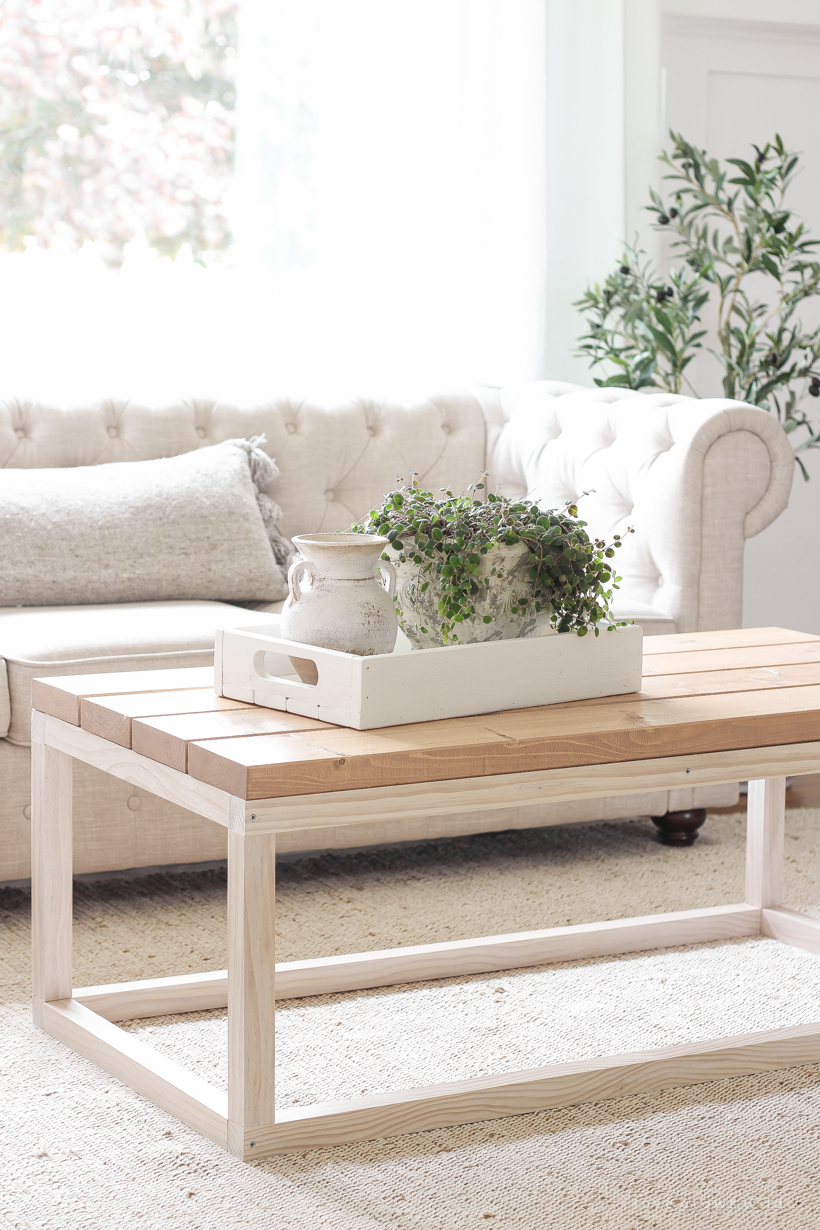 A few weeks ago I got the itch to rearrange our main living area by swapping where the living room and dining room currently sit. In case you are new here, our living room/dining room is one big open space that also flows into the entryway and the kitchen. So placing furniture has always been a challenge for me with so many walkways and windows and so little wall space. I plan to do several blog posts on the new layout and design once I finish up the space, and I hope you are already following me over on Instagram because I've been sharing lots of progress, behind-the-scenes, and sneak peeks!
With the new furniture arrangement, I needed a different coffee table because the DIY storage trunk I had been using was just too long for the new layout. As I was online shopping I polled my Instagram followers on which coffee table I should buy because I wanted to include you guys in the process, and so many of you messaged me saying how hard it is to find a coffee table you love! Clearly I have the same problem, as evident by the 900 different ones you've seen in my living room over the last nearly 8 years.
Ultimately I settled on this glass + black metal round coffee table for my living room (I'll share more on that in upcoming posts), but I thought I would gather all the coffee tables that caught my eye while I was shopping around and put them in one big curated collection in case you're in the market for a new coffee table as well! Every one of these tables I could see putting in my own home, and most of them are super affordable, with a couple of unique showstoppers that are well worth the price tag. I've sourced three dozen different coffee tables, and I hope you find this guide helpful! Let me know your favorites in the comments!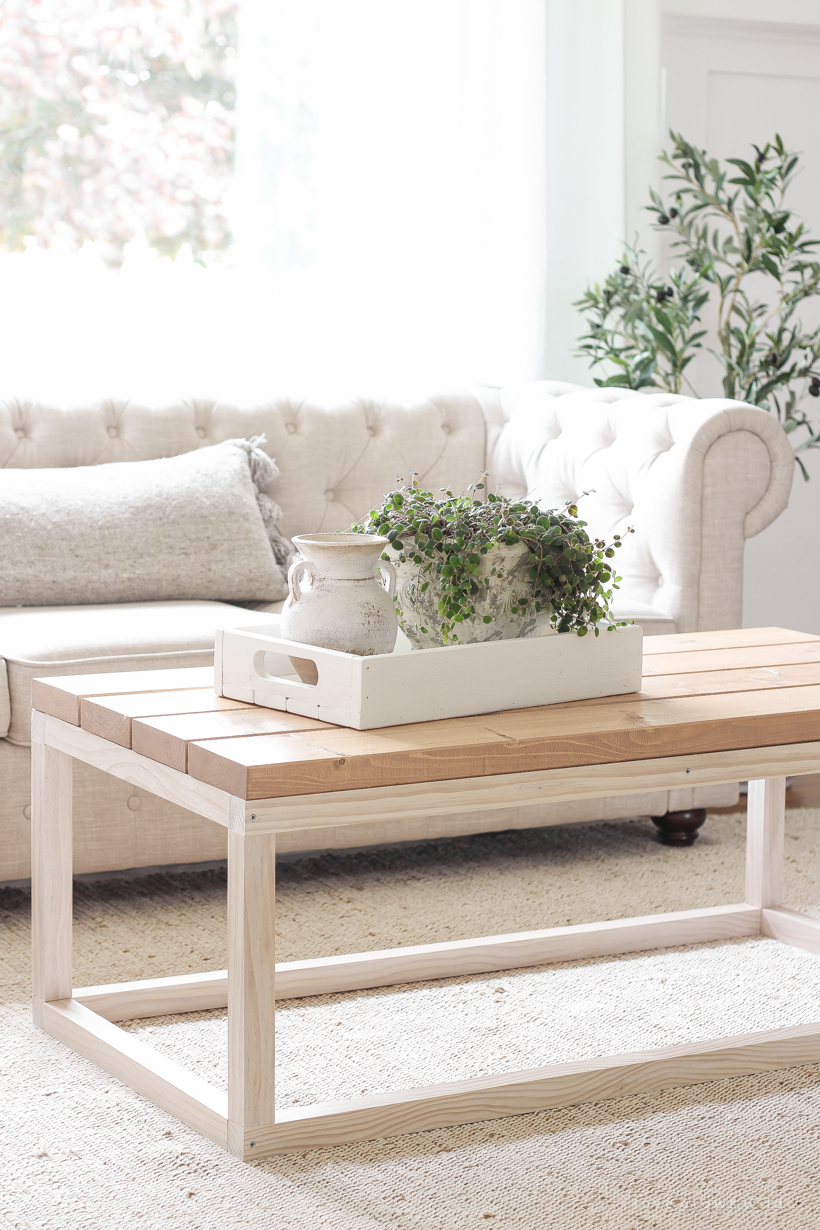 our living room summer 2019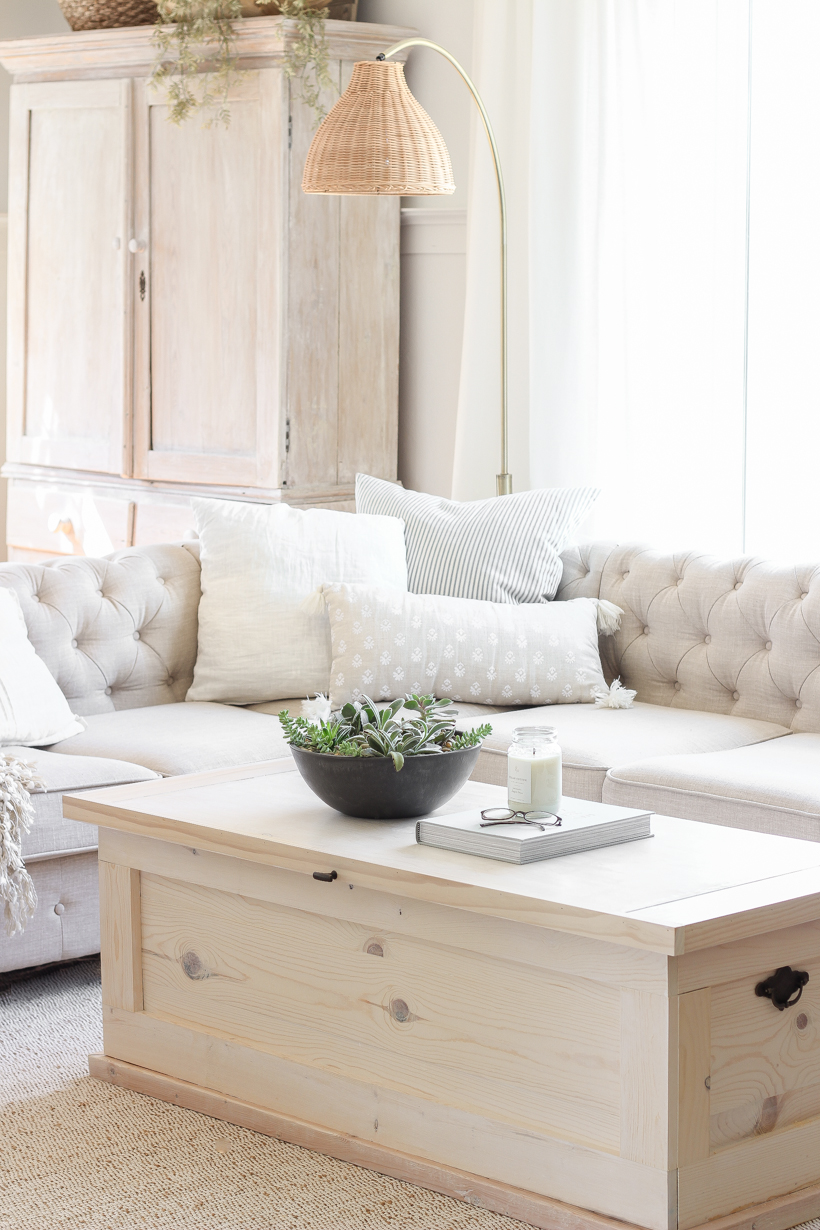 our living room fall 2019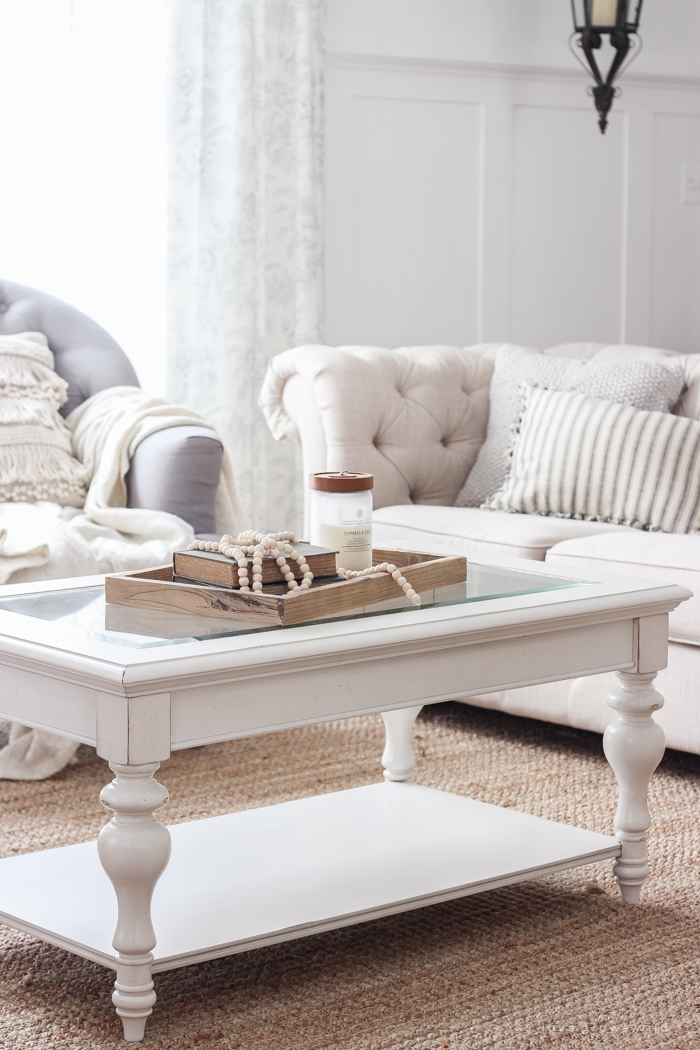 our living room winter 2017
FAVORITE COFFEE TABLES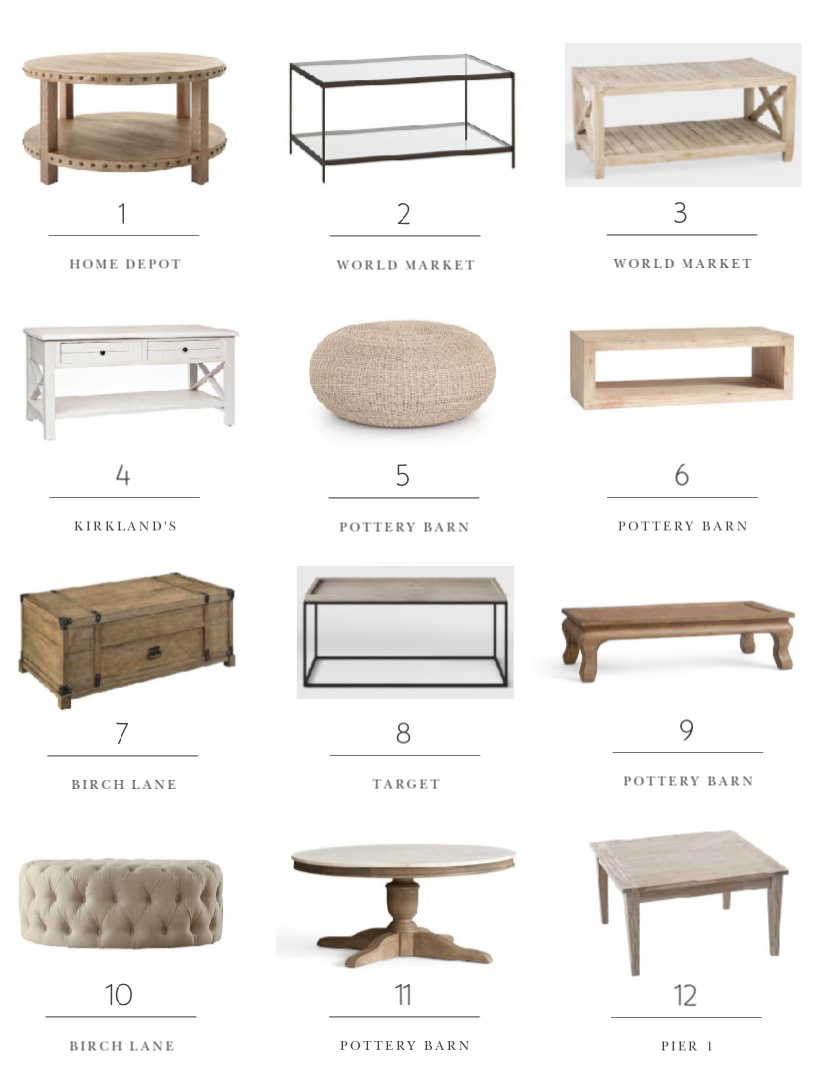 1 // nailhead light washed oak coffee table
2 // glass + metal baruch coffee table
3 // slatted natural wood farmhouse noam coffee table
4 // cream wooden plank x-frame coffee table
5 // annette rattan coffee table
6 // folsom coffee table
7 // kanagy coffee table with storage
8 // bennington mixed material coffee table
9 // canton coffee table
10 // bourges cocktail ottoman
11 // alexandra marble round coffee table
12 // wright portobello square coffee table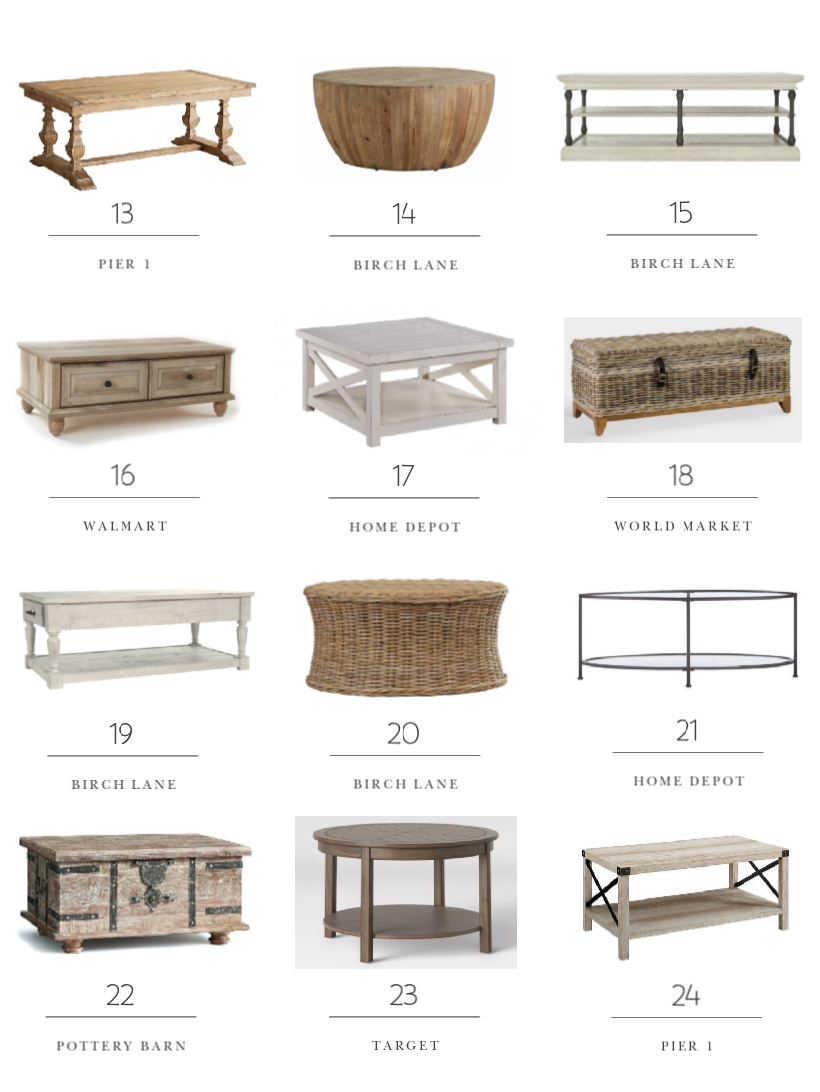 13 // bradding natural stonewash coffee table
14 // darcelle coffee table
15 // poynor coffee table
16 // crossmill weathered coffee table
17 // seaside lodge hand rubbed white coffee table
18 // natural rattan basket bretta coffee table
19 // theron coffee table with storage
20 // rosendahl coffee table
21 // bella aged bronze oval glass coffee table
22 // kaplan reclaimed wood lift-top trunk
23 // eastford v pattern coffee table brown
24 // modern farmhouse rustic oak coffee table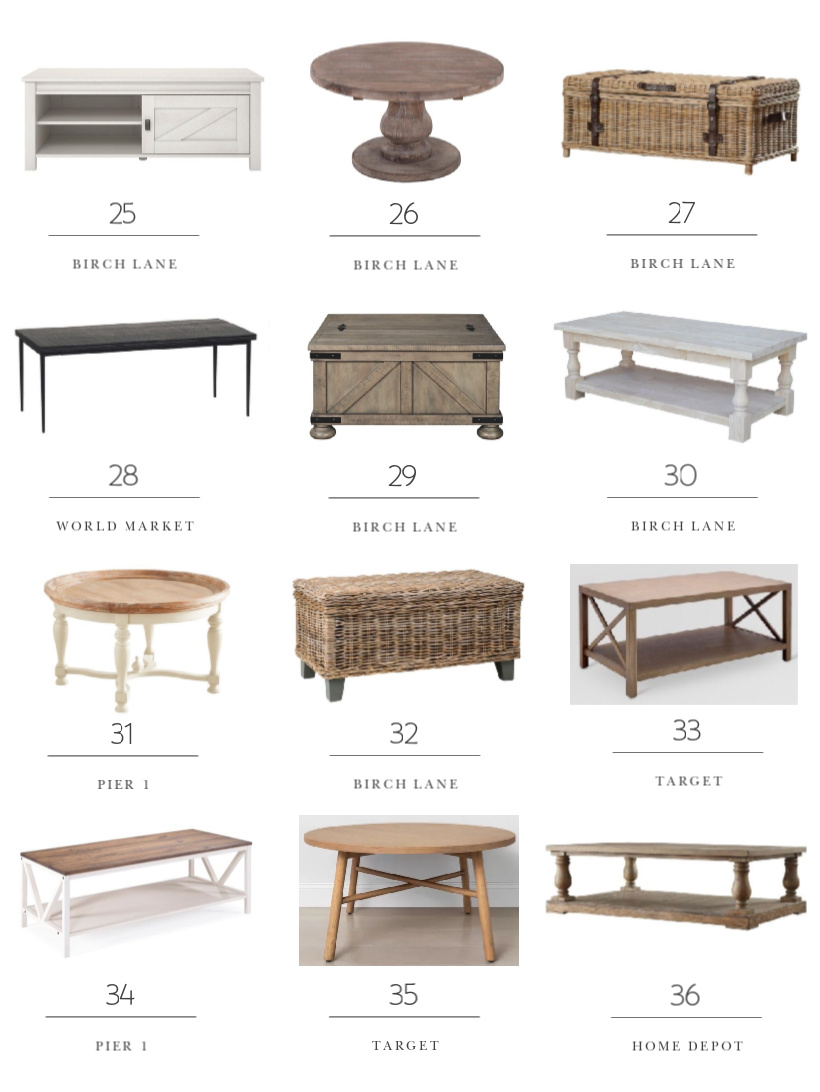 25 // whittier coffee table
26 // amelia coffee table
27 // edwards coffee table with storage
28 // black carved wood and metal samir coffee table
29 // bromborough coffee table with storage
30 // nikolai coffee table
31 // amelia natural stonewash round coffee table
32 // north bay rattan coffee table with storage
33 // owings rustic coffee table
34 // farmhouse reclaimed barnwood + white coffee table
35 // hearth + hand shaker coffee table
36 // malvern hill distressed pine coffee table
Note: As always, I sincerely appreciate you shopping through the links I share, which allows me to make a small commission from your purchase while your purchase price stays the same. When you use my affiliate links, I'm better able to create content for this blog as well as support my family, and I thank you from the bottom of my heart for supporting what I do!
---
Subscribe to Blog | Follow on Instagram
Follow on Pinterest | Follow on Facebook