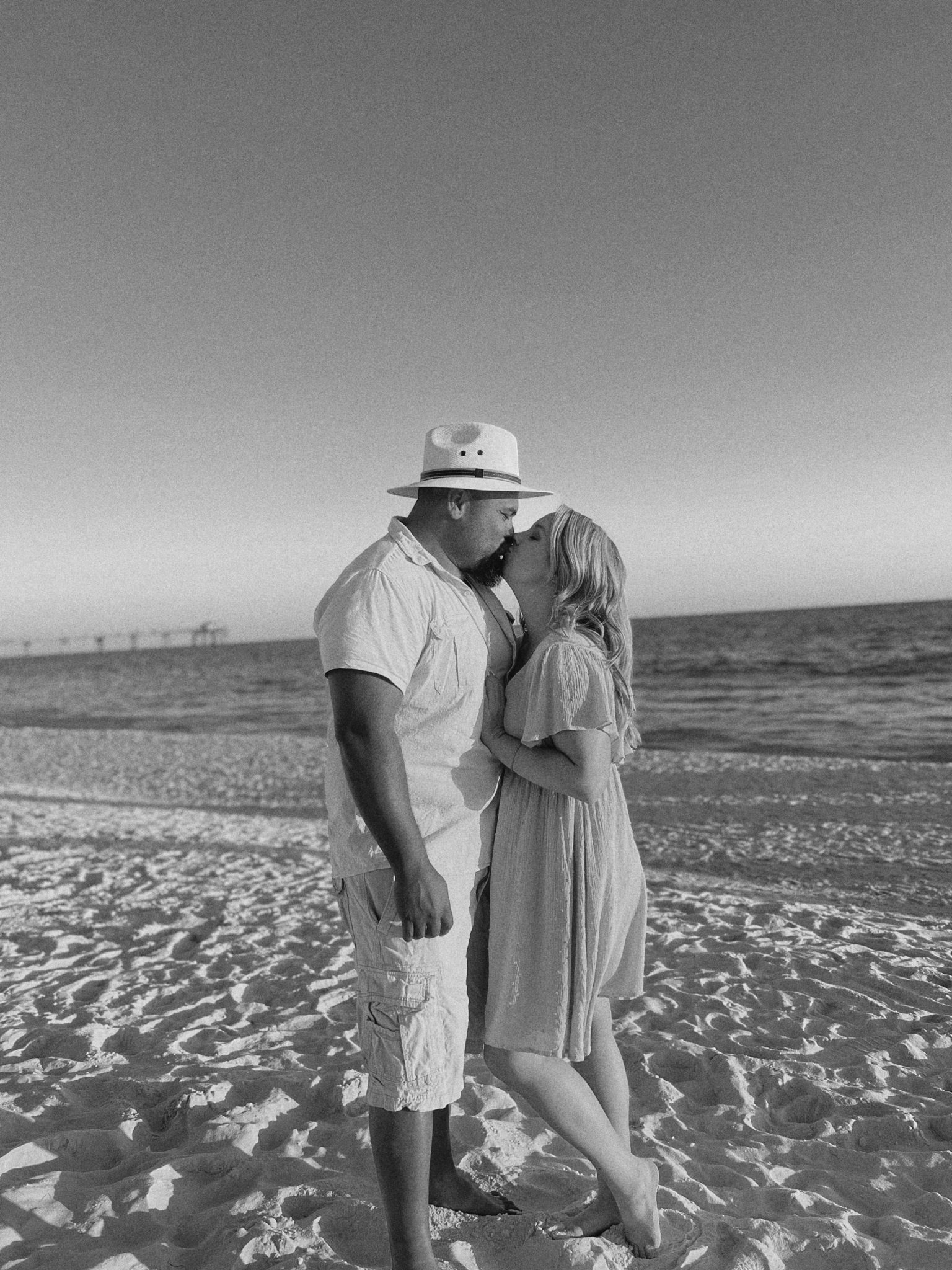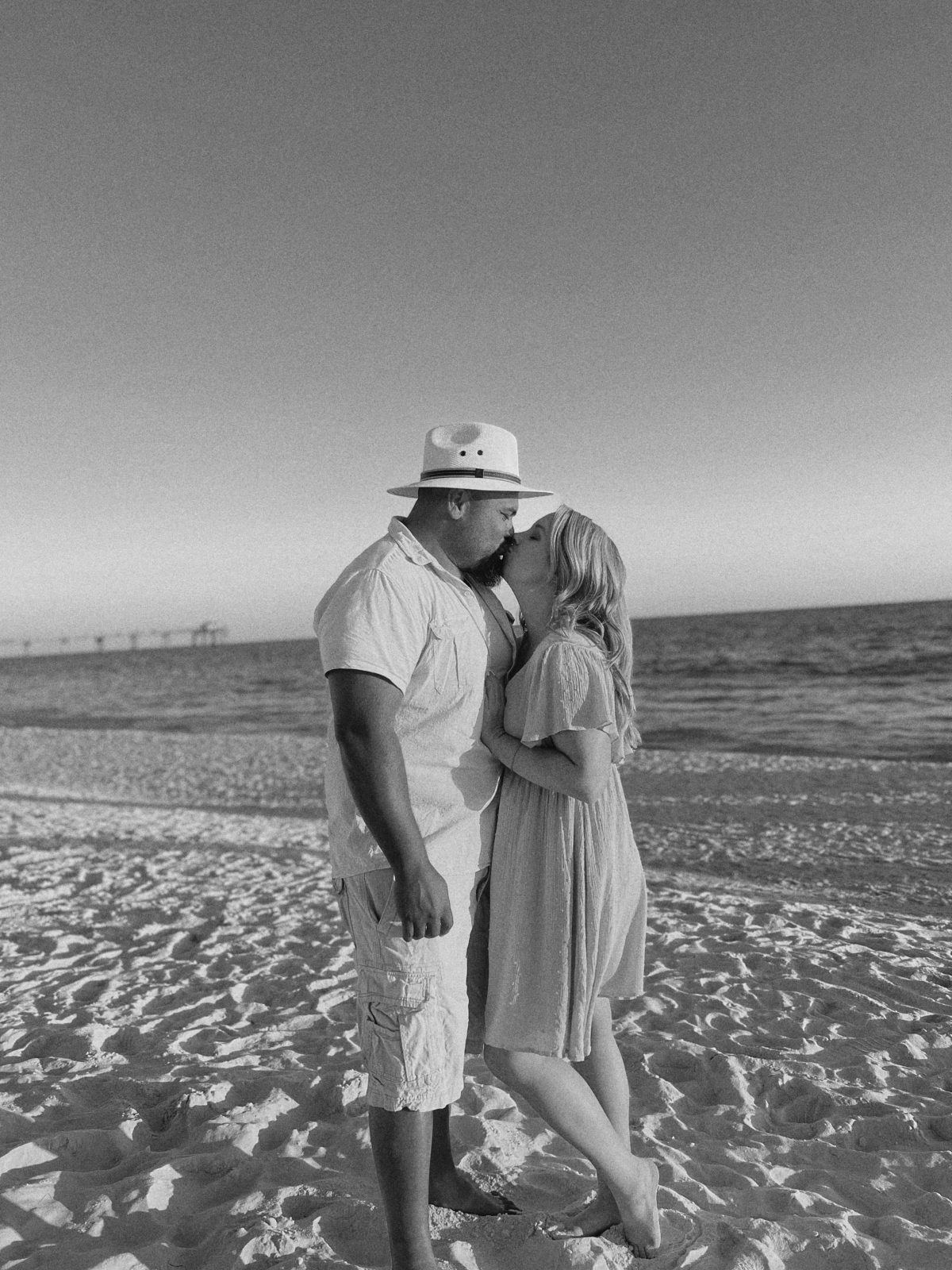 How do you begin to explain the last 3 weeks of my life? How do you try to explain the shock, the trauma, the devastation, the depths of sadness I've felt? I don't think there is an answer to those questions other than to share the raw open wound and gut-wrenching truth. So here it goes.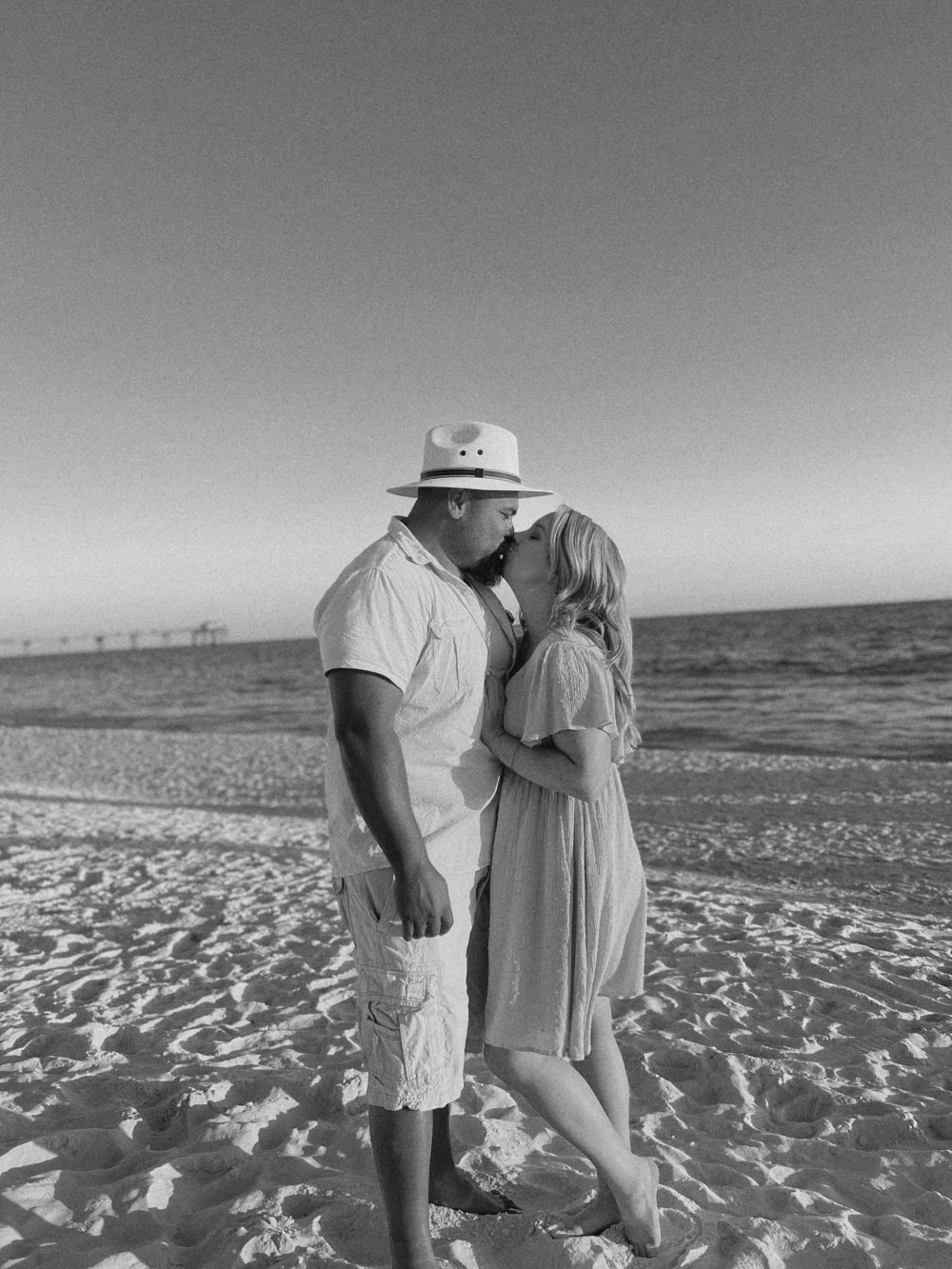 THE ACCIDENT
On Monday, February 6th my love, Oscar, was in a car accident and died upon impact.
It took me 20 minutes to gather enough courage to type those last 3 words…
I was finishing up the work day, and his younger brother called and would only say "get here now". I jumped in the car, flew to his house, and pulled up to see half his family standing outside in the yard. I ran towards the house, and his son stopped me in the street and tried to find the words to tell me what I was scared to death to be true. "He's gone".
What do you mean? Where is here? WHERE IS HE? I wanted to jump back in the car and rush to a hospital, but the only answer he could give me was, "he's already at the funeral home". I dropped to the ground, sobbing in disbelief, and the next minutes, hours, and days turned into complete blur of tears, anger, and pain so intense I felt like I was being ripped apart on the inside.
The details of events since the crash feel too private, too tender, too sacred to share with the world. Yes, this is the horrific reality of my life now, but it is also the reality of his incredible children, his parents, his siblings, his friends. And I will always try to respect and honor them. There have been days we all sat together staring off into space, taking turns sobbing and comforting each other. There have been moments of beautiful, overwhelming love as his massive family and even larger circle of friends have gathered together in hugs and I Love You's, even though many of these people that were part of his life I'm just now meeting for the first time.

THE IMPRINT
When I first met Oscar 3 years ago, it didn't take long to see that family meant everything to him. And not just the ones that shared his blood, but everyone he knew and loved. That truth was apparent as ever when we learned that well over 700 people came to his viewing, possibly over 1000, and some stood in lines weaving all over the funeral home for over 2-2 ½ hours. The funeral director told us he broke their record, which seemed so fitting for the man that had bigger dreams and goals than any of us. Someone took a video of the outside of the funeral home, and not only was every parking space filled, but the businesses next door were also overflowing and many cars were parked in ditches and anywhere they could find open ground to be able to come pay their respects to the man that touched SO MANY lives.
There have been some beautiful moments in the last 24 days, but that first week the heaviness and darkness consumed me more often than not. I felt as though the days were flying by, and I was moving in slow motion. Just trying to take a shower and comb my hair felt like it took an eternity and all my effort. With each day that passes that heaviness subsides ever so slightly, which makes my heart hurt even more when I stop long enough to think about it. My body is coming off of the intense withdrawal of having him close to me, and I hate that Oscar and our love is starting to feel more like a memory than my reality.

THE LESSON
One thing that was abundantly clear about Oscar is his ability to connect with people. To learn who they are and what their struggles are. What advice he could give them or how he could help them reach their full potential. There was a lesson in everything, and he took any knowledge or skill he ever learned and was willing to share it with anyone wanted to listen.
I've done a lot of thinking in the last 3 weeks about what lessons I could possibly extract from this. What strength can be gained or what good could be shared. It doesn't surprise me in the slightest that Oscar has left dozens, if not hundreds of lessons for us all to learn from, and the best way I know how to honor him is this:
I will share my grief. I will share my pain. I will share what it looks like and feels like as I get through the next day, month, year. You may relate to my story because you've lost the love of your life too. Or maybe you've lost a parent, a friend, a child. Maybe you're going through a divorce and grieving the loss of the life you had (I've been there too). Or maybe you are in a dark place from what life has handed you, and you need to find the strength to climb back out of that hole. We'll walk through it together.
I can hear him in every thought I have, every step I take, every decision I make. Writing these words will be therapy, and maybe hearing them will be therapy for you too. I have a purpose. I have an angel walking beside me. And I know I have a community around me as I grieve the loss of my best friend, my business and gym partner, my biggest cheerleader, my source of joy and laughter, and my love.

THE FINAL PROJECT
We started renovating the Darby House house in January of last year.
I say we, but all the hard work was really done by Oscar. In the last three years he fixed up 5, almost 6 houses, and each year he set a new goal for how many "doors" he wanted to own so he could retire by age 40-45. Most people didn't understand the insane amount of hours he worked or the pressure he put himself under, but he had a plan and was determined to see it through.
The Darby House one was by far the most challenging and biggest money pit we've ever tackled, but he found a way to get it finished… he always did. You can see the beginning of this year long project
here
.
Since Oscar was taken from us, I can't even begin to describe the pain and loss I feel. But as I look through photos of where this little house started and what he was able to rebuild, all I can think of is this:
No matter how bad it gets,
even when the foundation is literally crumbling underneath you…
there are always lessons to be learned,
strength to be gained,
and beauty that can be resurrected from the rubble.
And life, though very different than it once was, can be built again.
WHAT'S NEXT
Oscar taught me so many things, and his lessons continue to inspire and motivate me daily. There are so many of those lessons and perspectives I want to share with you, and in time I will. I feel a renewed purpose for this life and hope to impact even a small percentage of the people he impacted in his short (almost) 40 years.
Thank you for the huge outpouring of love and prayers and encouraging messages. I continue to read through them all and feel comforted knowing I'm not alone on this journey.
It feels strange, uncomfortable and almost trivial to dive right back in to sharing what I normally would here, so I hope you can be patient with me as I find the balance between our normal decor and design content and moments like this when I need to get out the words that are crowding my head.

HOW YOU CAN HELP:
Many of you have asked how you can help or what I need besides prayer right now. I'm the worst at asking for or accepting help, but I know with how much our world has been turned upside down, I need it.
Read, engage, share, comment, like save, and pin – the more you interact with the content I share, the better my audience reach and income is. Bloggers/influencers can get paid in many different ways, but every time you are on my blog looking up a recipe or reading a tutorial, I make a small amount of money. Every time you interact with me on social media, it tells the algorithm you enjoy what I'm sharing, and it shares my content with more people. In other words, just continue showing up as the incredibly supportive community you've always been.
Shop Grow + Gather – I just added 15 new spring candle scents to our store, and we are working so hard to get our spring decor collection launched as soon as possible. By choosing to shop and support my small business, you are helping me keep bills paid and a roof over our head while we figure out this next chapter of life. We pour so much love and care into the items we curate for Grow + Gather, and I can't wait for you to see what is coming in the new collection.
Make a donation to Oscar's two amazing children, Marcos and Isabela. At just 19 and 17 years old, they have lost so much, and I want to make sure they are able to continue their education and career paths as their dad would have wanted. I added a page on the Grow + Gather website where you can easily select your donation amount and pay online. If you wanted to do a little shopping to freshen up your home for spring, you can add any of the decor items we have in stock to your cart along with the donation and check out all at one time.
Make your donation HERE.

Thank you for being here… then, now and always. Love you 🤍