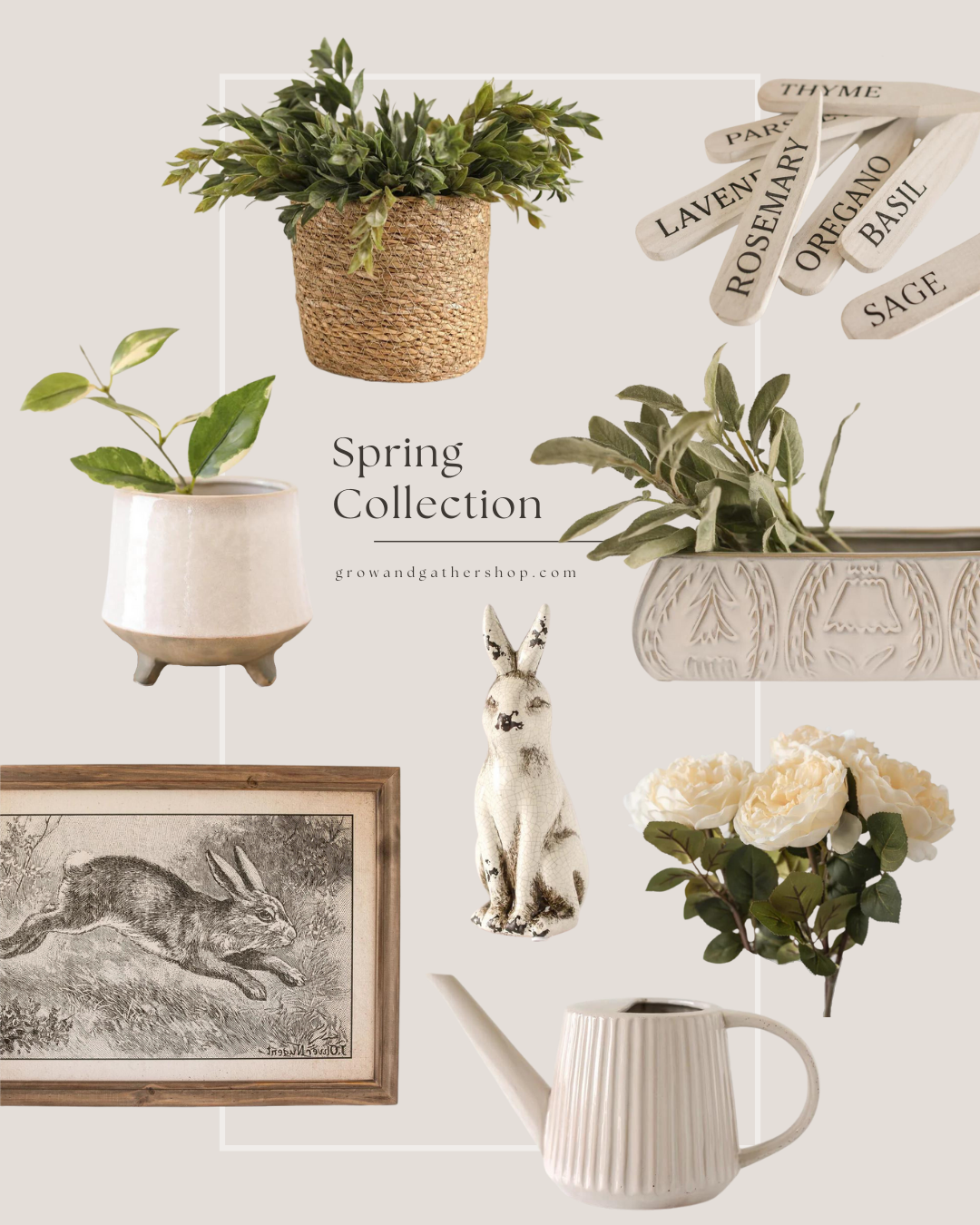 If you told me ten years ago I would be running my own business and an online retail store, I wouldn't have believed it.
If you told me a year ago I would launch our spring/summer collection while grieving the hardest loss of my life…. I don't think my brain could even begin to fathom that reality.
But through many tears, hard days, and overwhelming grief, I learned to welcome the distraction of launching this new collection. I dove into all the creative details and got lost in the photography, styling, and writing. I poured myself into curating a collection of seasonal and everyday decor that just made me… happy. When I envision these pieces in your home, I see a fresh start and beautiful textures and the makings of a home full of light, love, and joy.
Before I reveal the collection, I want to say a deeply heartfelt thank you for the support and prayers I've felt and received over the last few months. To those of you who read and shared our story and supported us through purchases at Grow + Gather, thank you. Those words don't feel sufficient to express my gratitude to this community, but I can promise that I will pour back into you as you have done for me, starting with this incredible collection of home decor, faux florals and greenery, kitchenware, and the best candles you've ever smelled.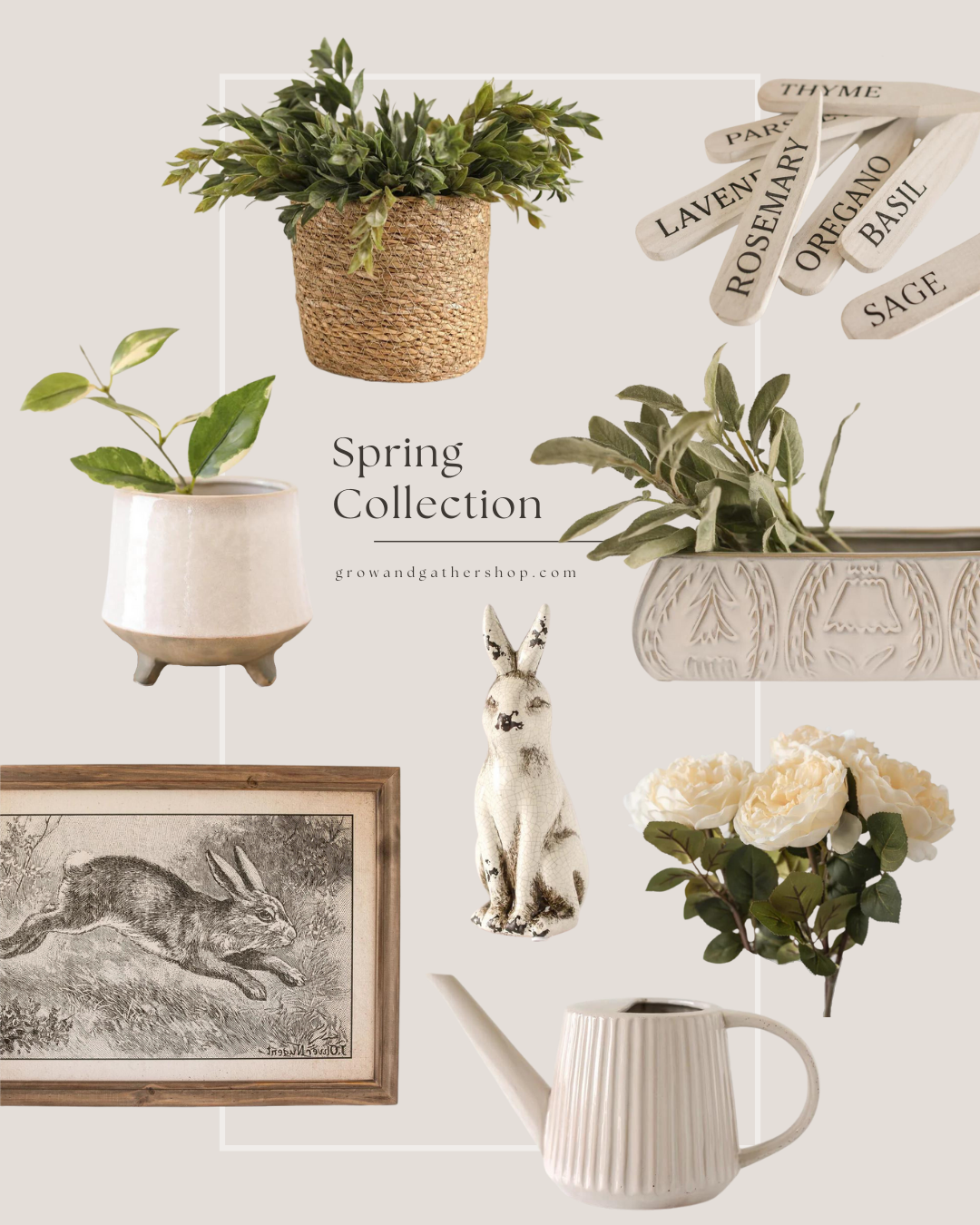 Shop the Grow + Gather Spring/Summer Collection
---
Shop Everyday Decor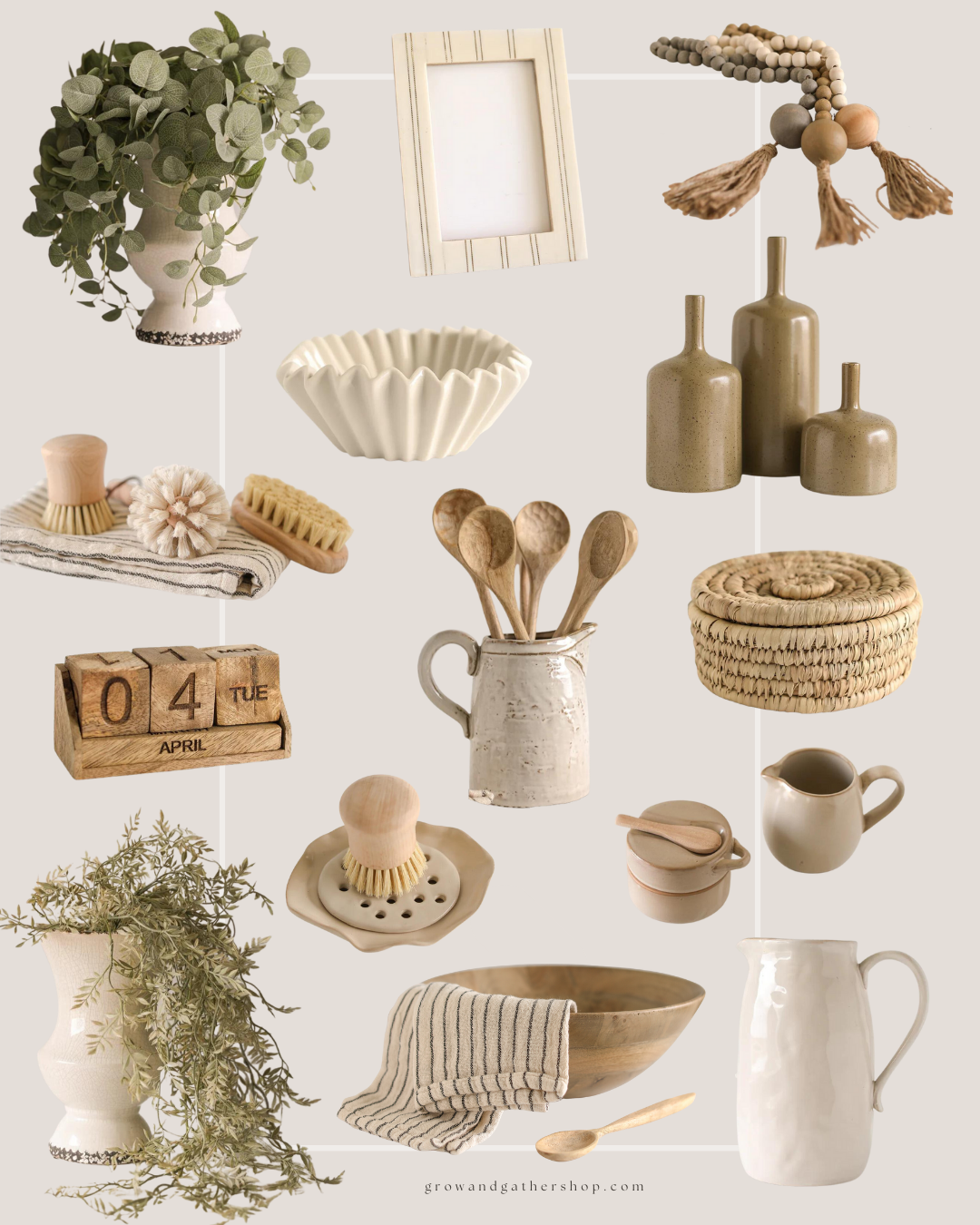 Connect With Us:
Visit the Grow + Gather website to browse and shop: https://growandgathershop.com
Subscribe to our newsletter to preview new products + collections
Share your purchase on social + tag us so we can see how our products look in your home!