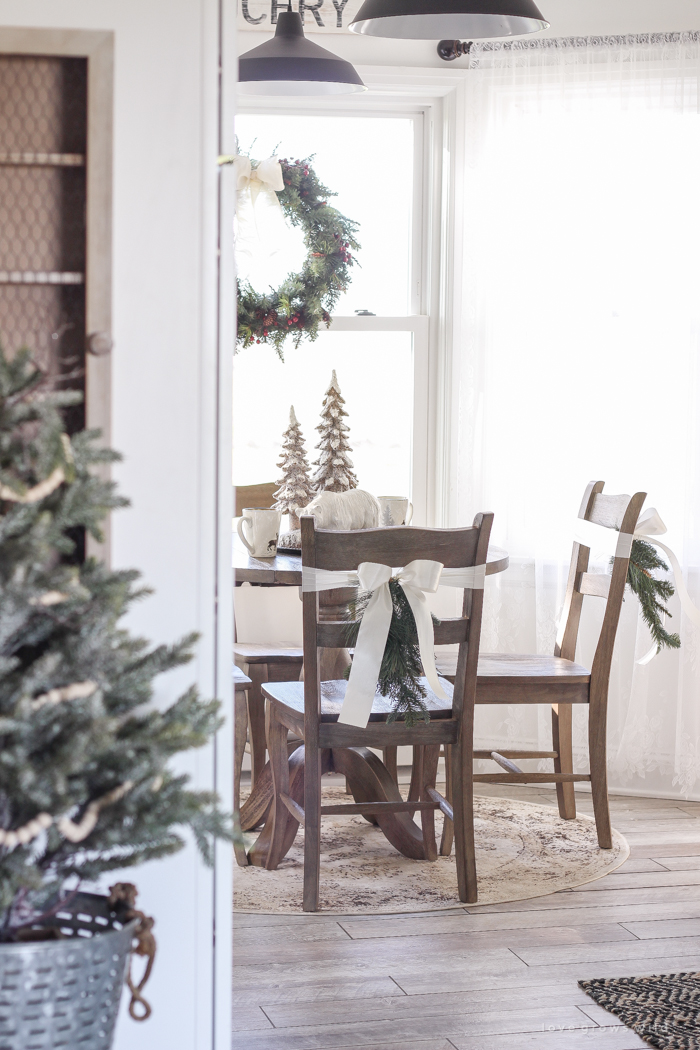 I have to admit that of all the decorating I do and posts I create all year long, the ones for the Christmas season are my absolute favorite, and the time has come to start sharing my holiday home with you! I love this time of year so much that I barely made it through Halloween before I started pulling out the ornaments and garlands and twinkling lights, and I am so excited to be joining an amazing group of 16 bloggers again this year as we take you on a tour of our homes this holiday season, sharing decorating ideas and entertaining tips that are sure to inspire!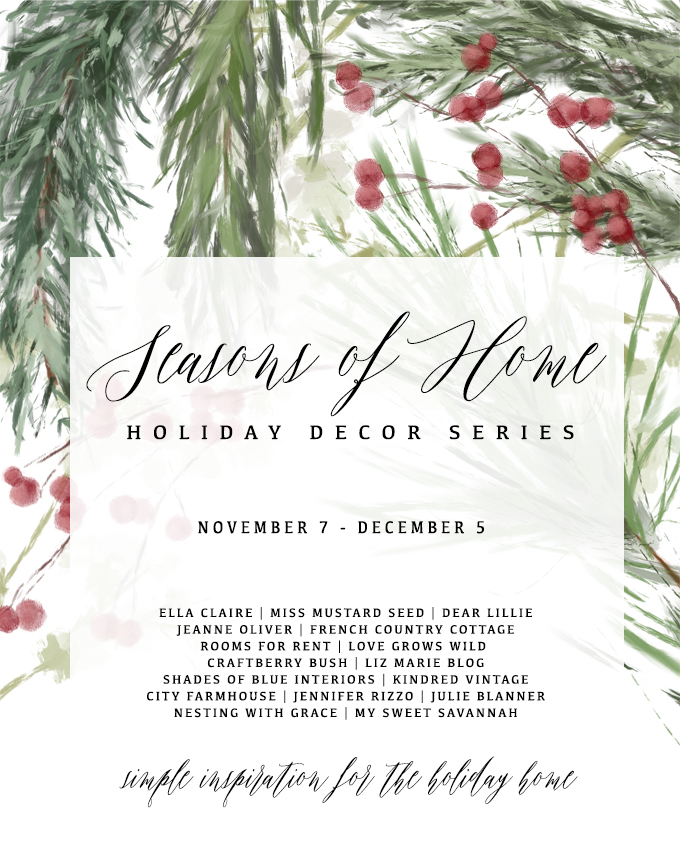 My hope for this series is that you find tons of inspiration on ways to decorate your home and create long-lasting memories this holiday season, and also that you leave feeling the love and warmth this time of year brings. I wish I could open up my home to each and every one of you so we could bake cookies together and sit around my kitchen table with cups of hot cocoa, but I hope that by sharing these little tours of our farmhouse you're able to feel a part of my family… because after 5 1/2 years of writing this blog, that is exactly how I feel about you!
Since it still feels a little bit early to completely deck the halls, I started decorating in our kitchen, which is where my family probably gathers most this time of year anyway! With two hungry, growing boys, there is never a shortage of good food around here. : )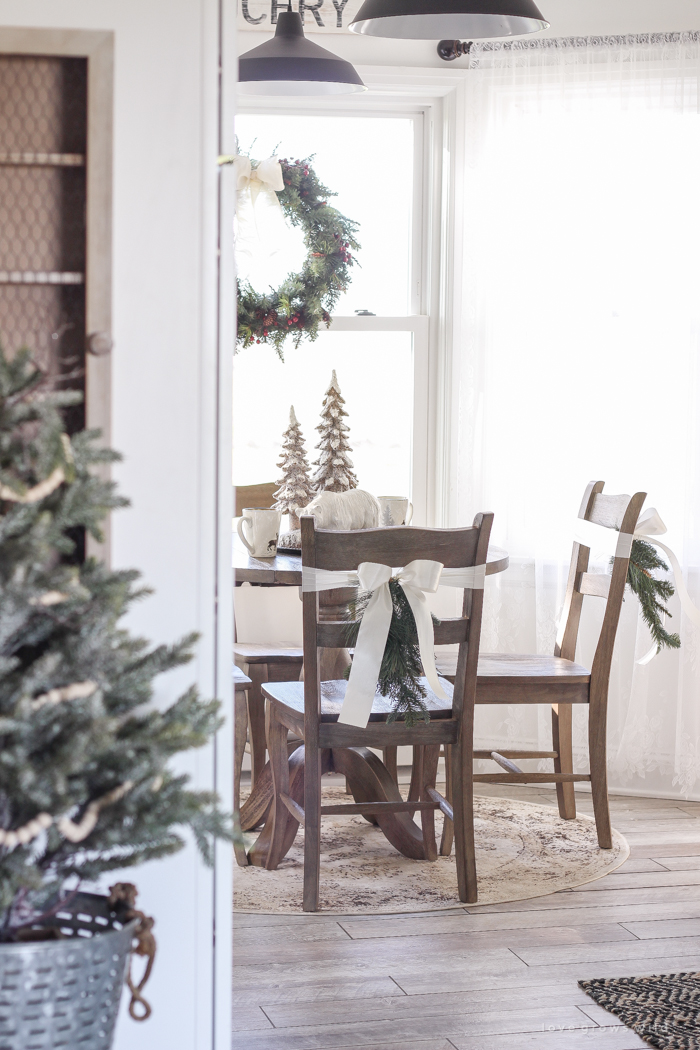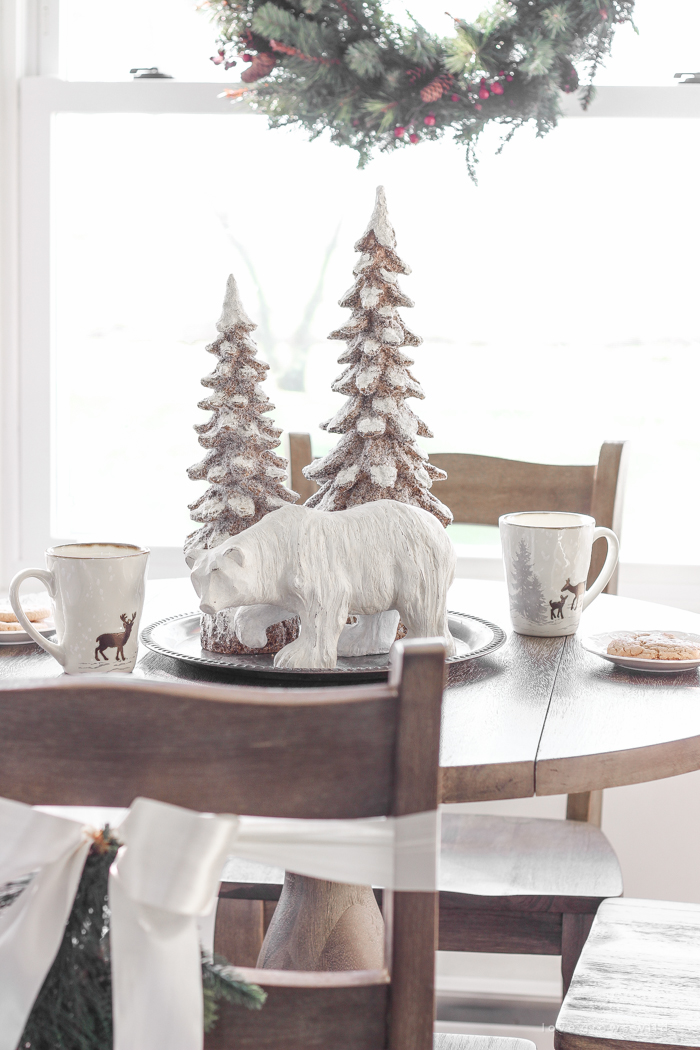 As I started pulling out all my greenery and decorations, I was inspired to create a simple, whimsical winter wonderland theme, and I absolutely love how cozy and inviting our kitchen feels. Because so much of our kitchen is white, just adding a few touches of greenery around the sink, on the backs of the chairs tied with pretty ribbon, and hanging on the window was all this space needed to instantly feel like Christmas. You all know I don't decorate with a ton of color, even for the holidays, and this greenery feels completely natural in our home but makes everything look so festive. And it was so easy to do!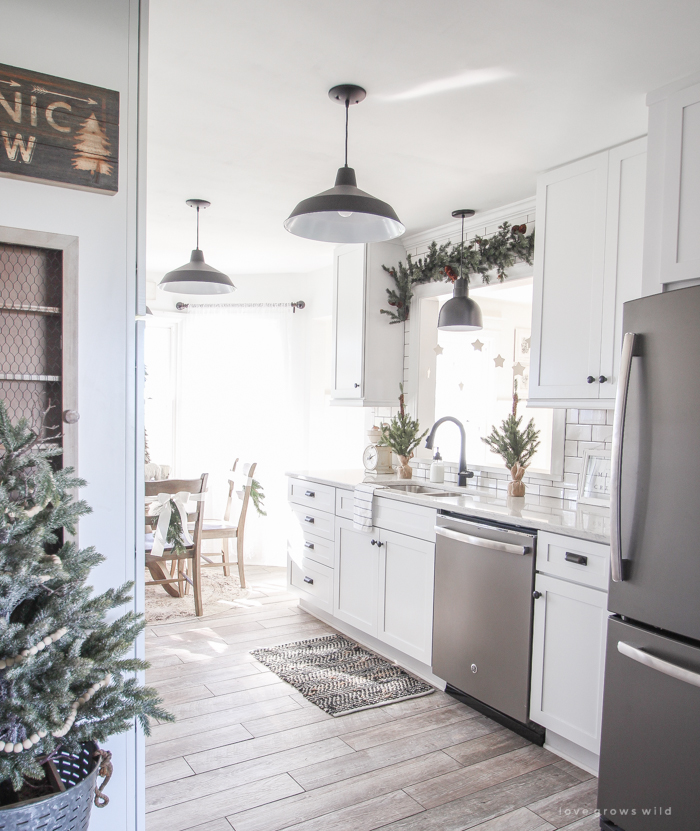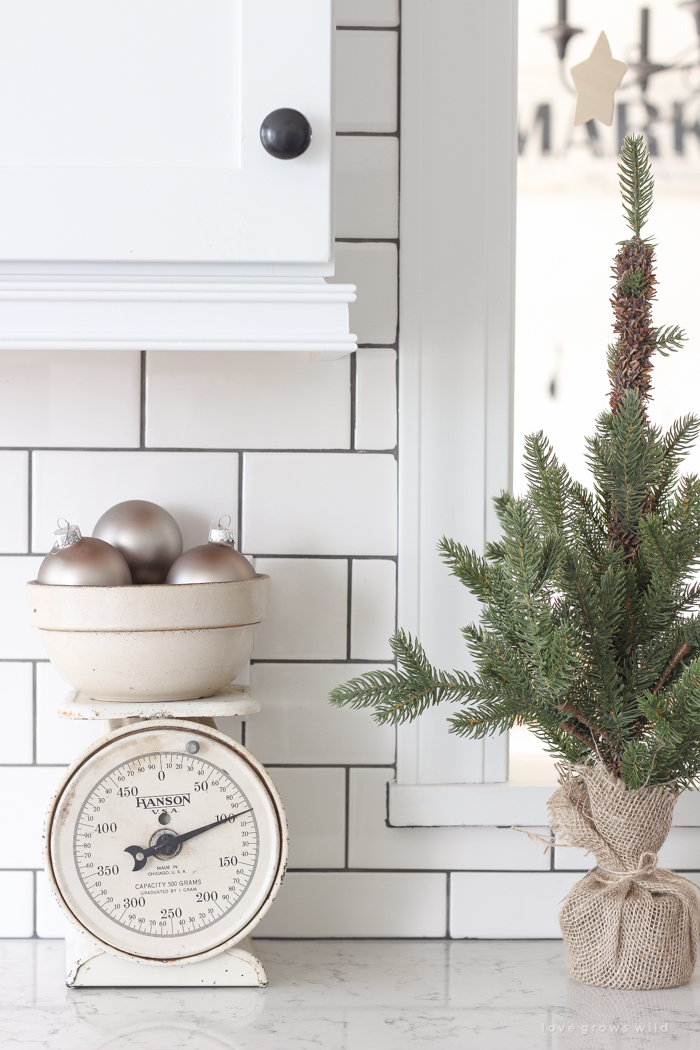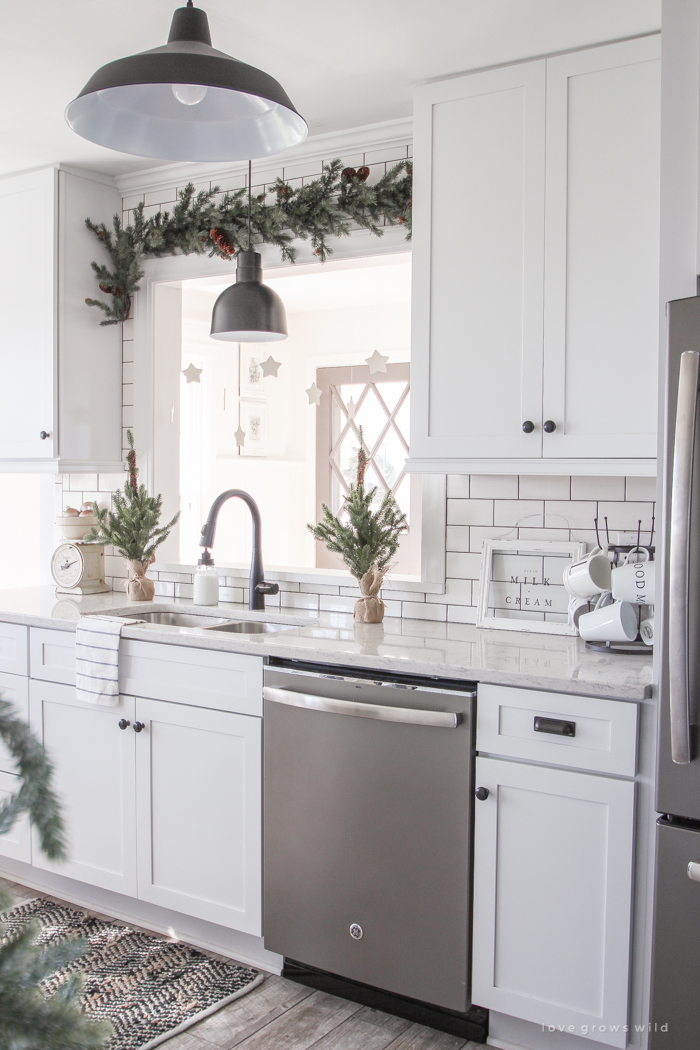 To bring in the whimsical winter wonderland theme, I first displayed some snow-covered trees and an adorable, little polar bear on our kitchen table. Anytime I set up little vignettes or centerpieces like this, I like to use some kind of tray underneath to pull the look together and make it feel more intentional. The one I used on our table was my grandparents' and has their wedding date engraved in the center. I think it is so special to decorate your home with these personal little details, and even more so during the holidays. I'm sure my mom will smile when she sees her parents' platter sitting out on the kitchen table.
I also wanted to do something special in the little opening above my sink, but always have the hardest time deciding what to do. If I set anything big on the ledge there, it feels like the kitchen is closed off and the space is cluttered, and if you know me, you know I'm not a fan of clutter. I had the idea to hang little ornaments from clear fishing wire, but then I found these stars in the craft wood section at Hobby Lobby and thought they were perfect! Rather than painting them, I left the stars natural which fits right in with our home, and they perfectly decorate the space without blocking the beautiful view. The stars slowly spin and twirl around and make me smile every time I see them!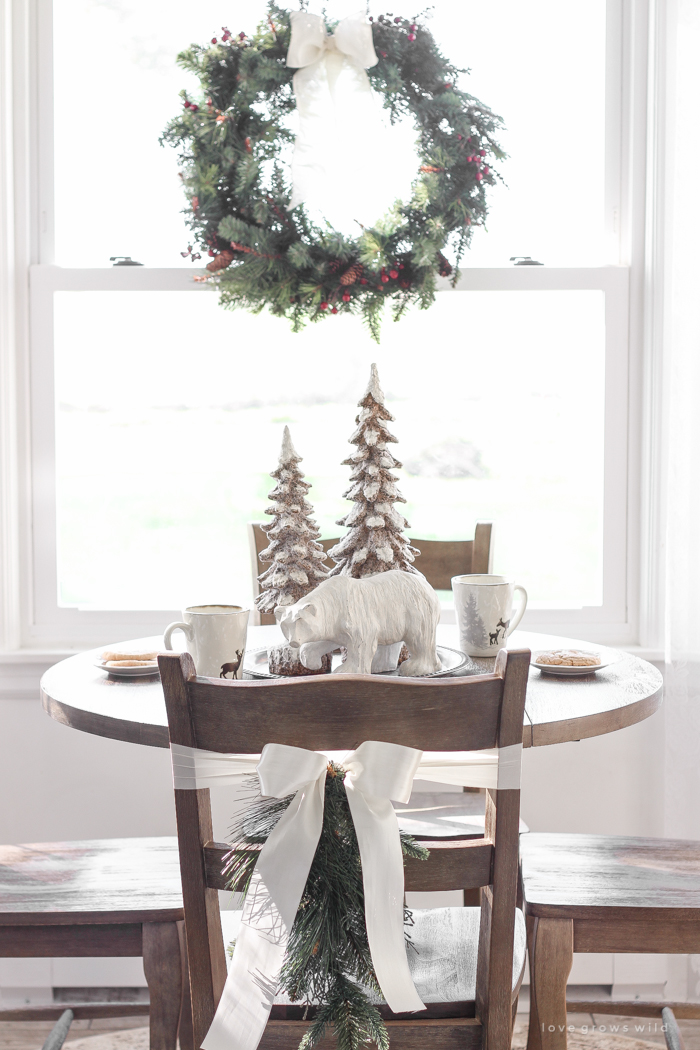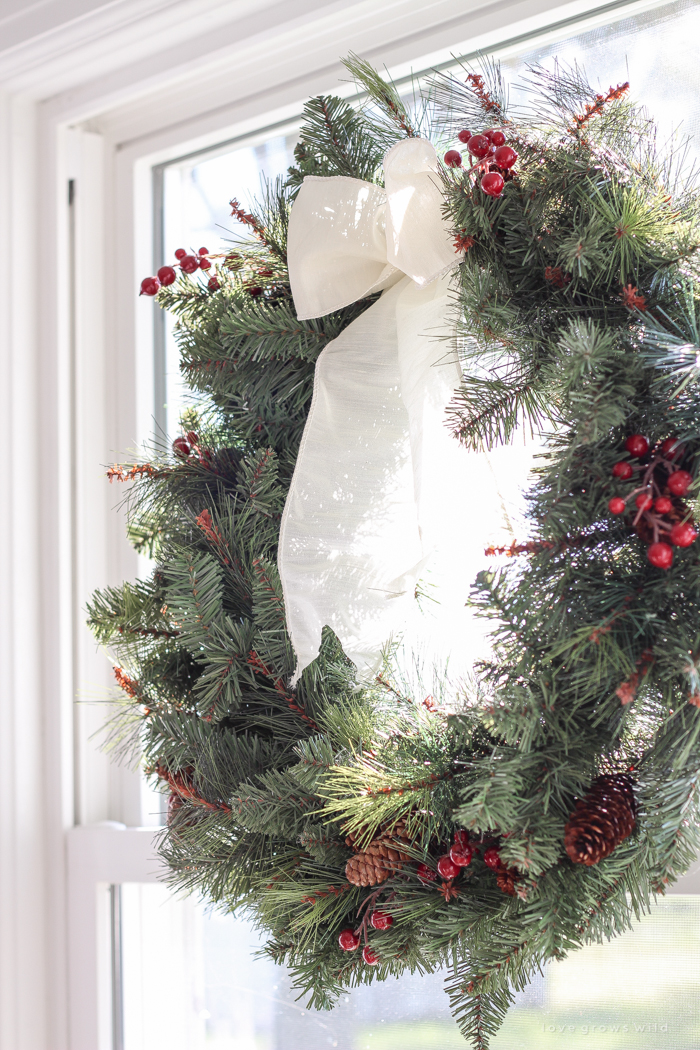 Another little touch I added to our kitchen this year that I'm obsessed with are these little pinecone evergreens on my glass canisters. I'm lucky enough to have two huge evergreens growing in our yard, and even though I'll use mostly faux greenery in the house so they won't dry out and lose their needles everywhere before Christmas gets here, I always choose a couple places to use the real thing. I went outside and snipped the tips off a few branches and tied them with twine around the jars. I also have a huge bag of pinecones that we gathered in Wisconsin years and years ago when my family would go on vacation there, and it is such a special memory for me. I used two of the pinecones on top of the evergreens from my yard, and this is another little spot that makes me smile every time I walk past. More sweet, little details and memories like I mentioned earlier!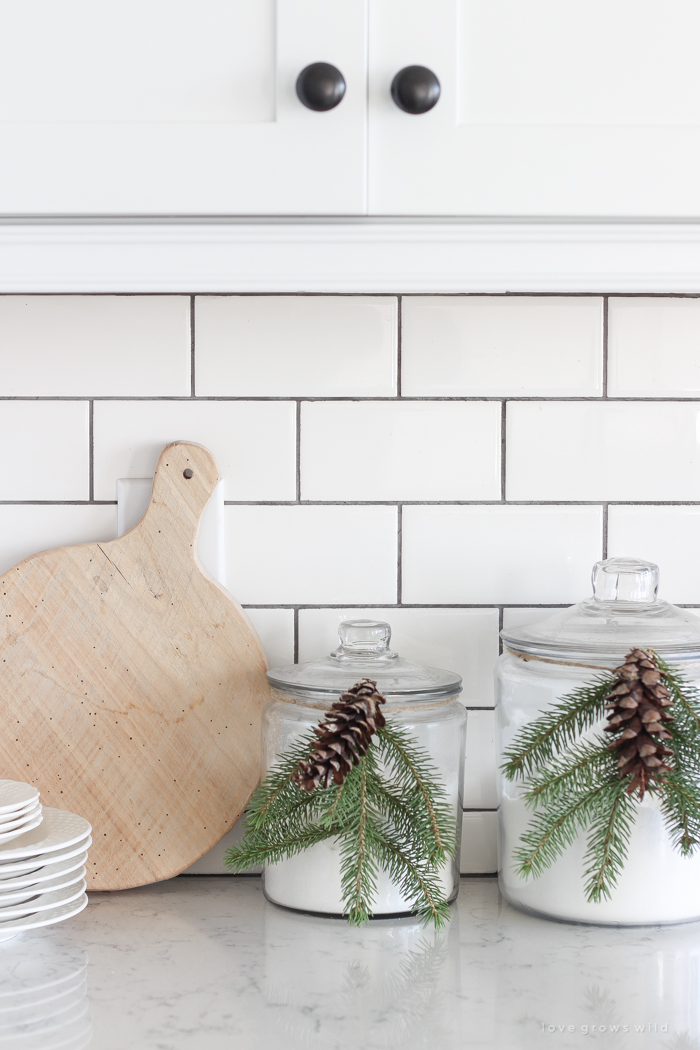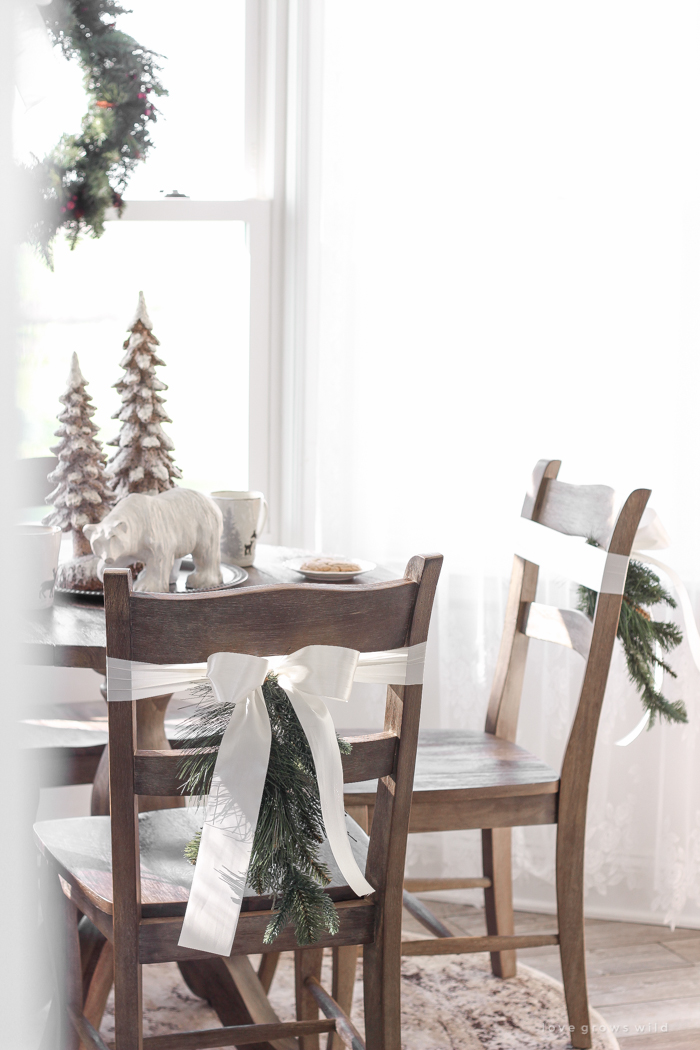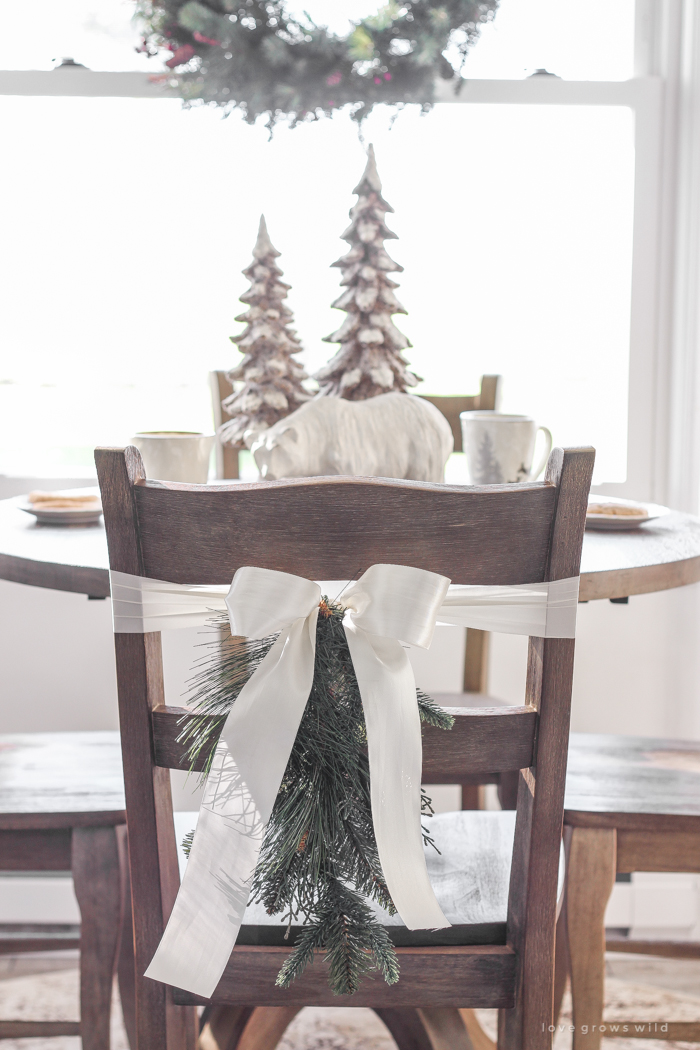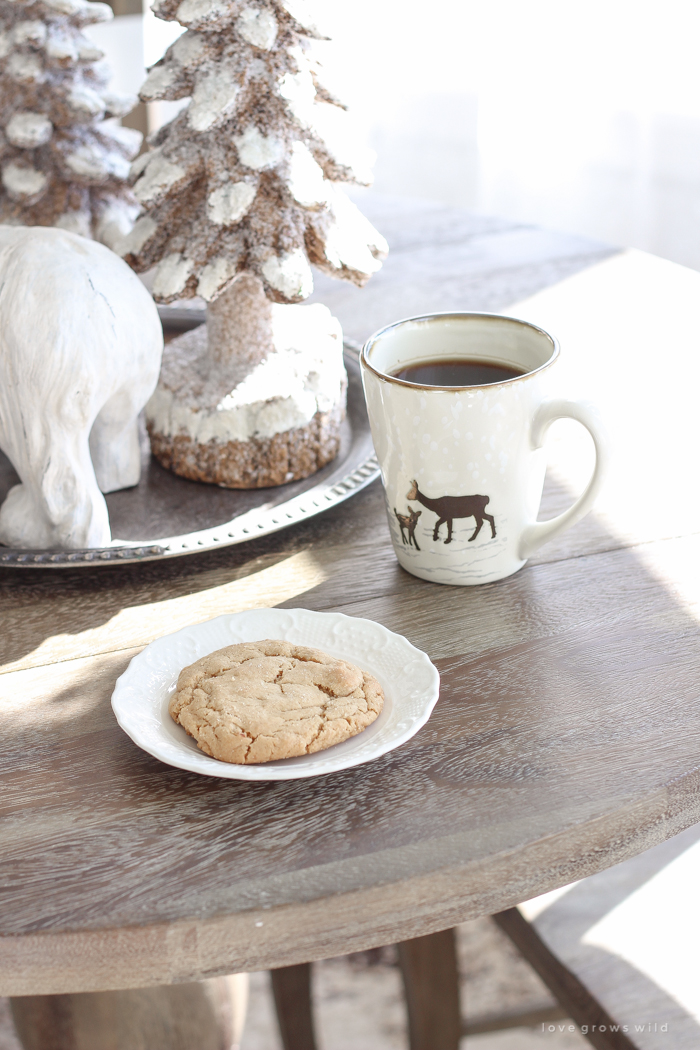 I've been working on some new Christmas cookie recipes to share with you guys soon, but to get you started, here are a few of my favorite holiday treats!
Perfect Sugar Cookie Cut-Outs (seriously perfect…this recipe has been wildly popular since I posted it in 2013!)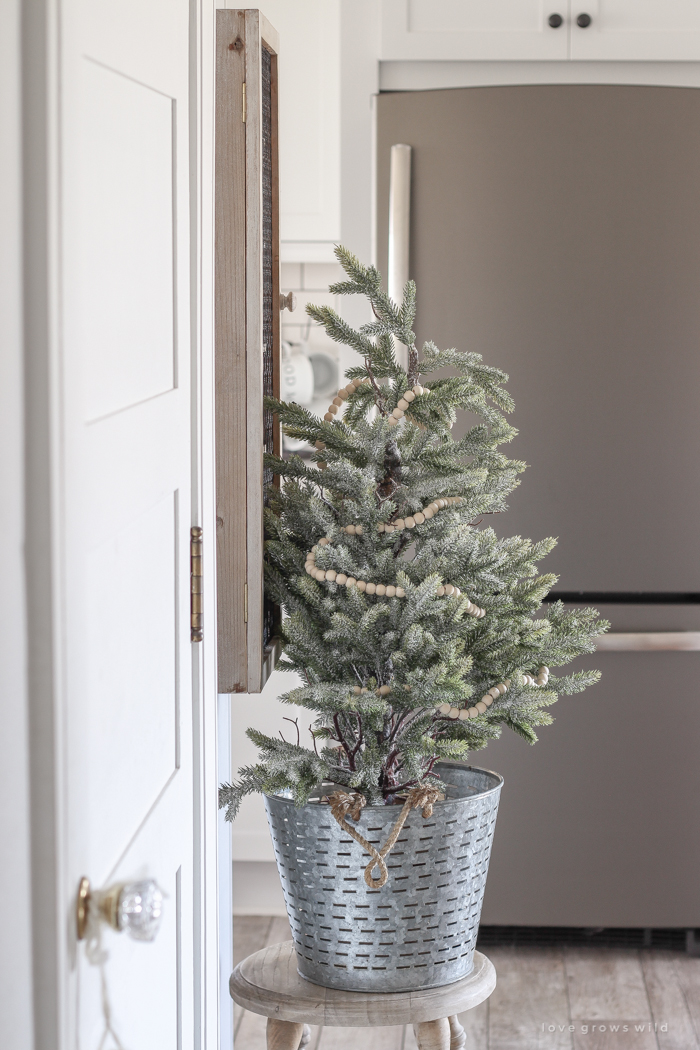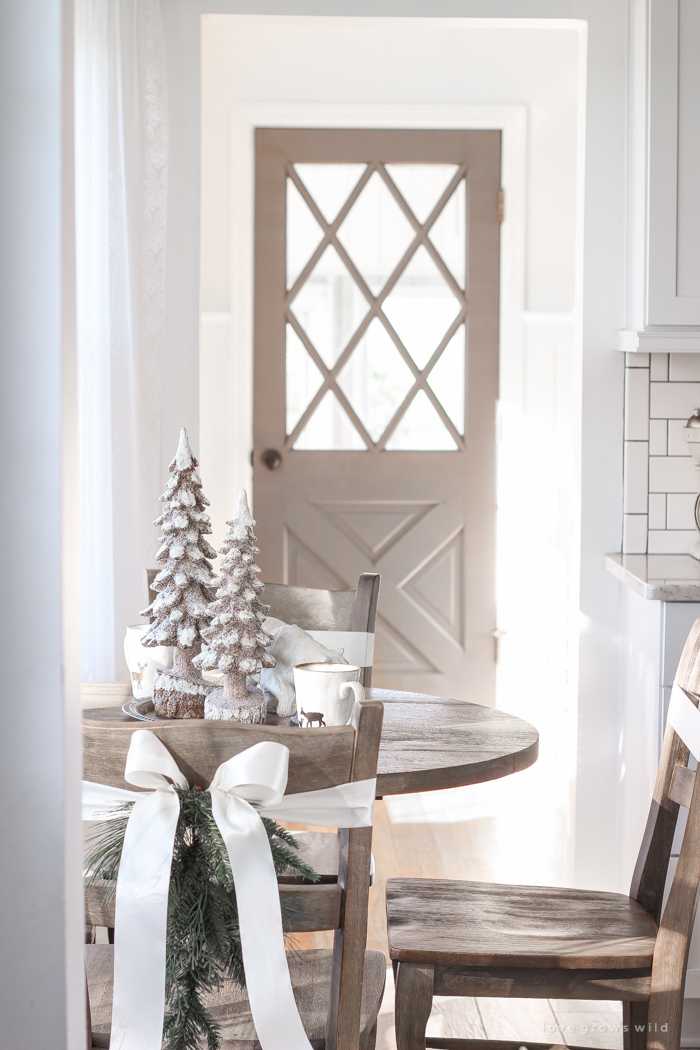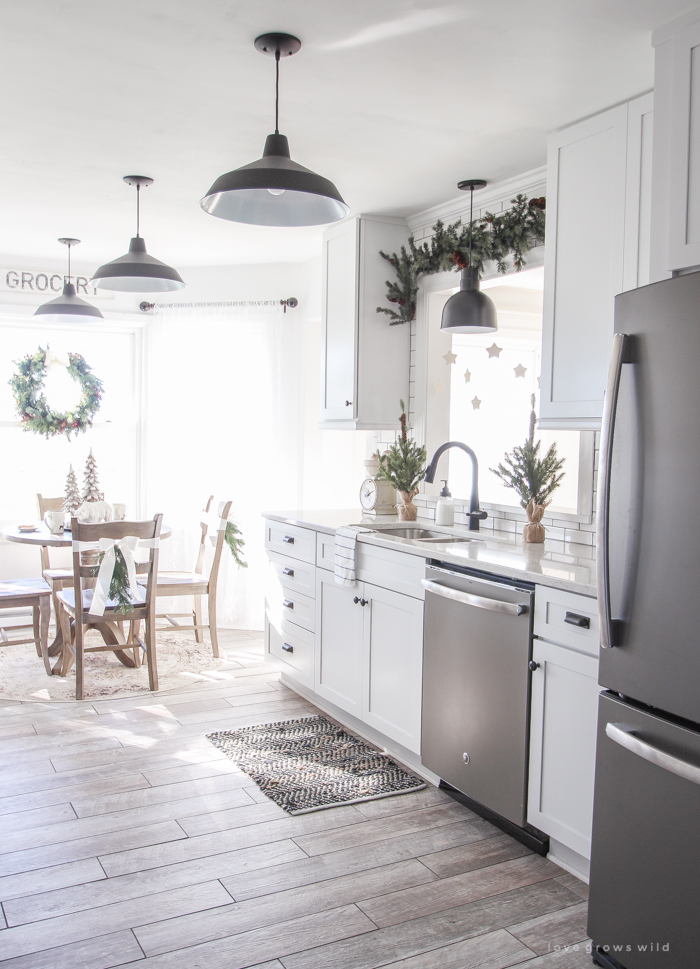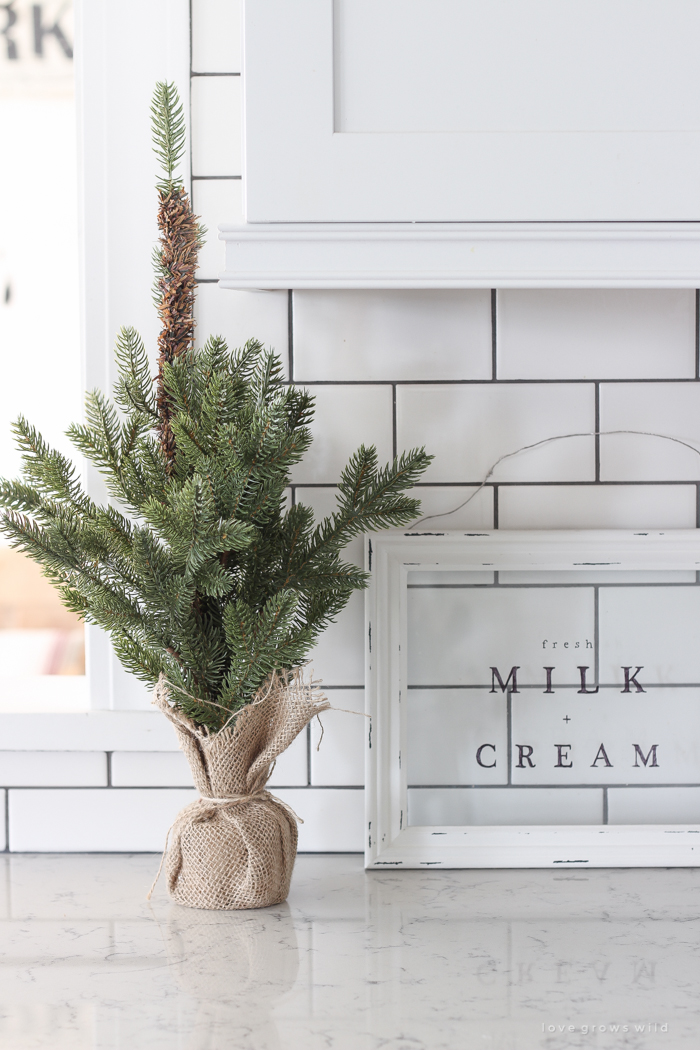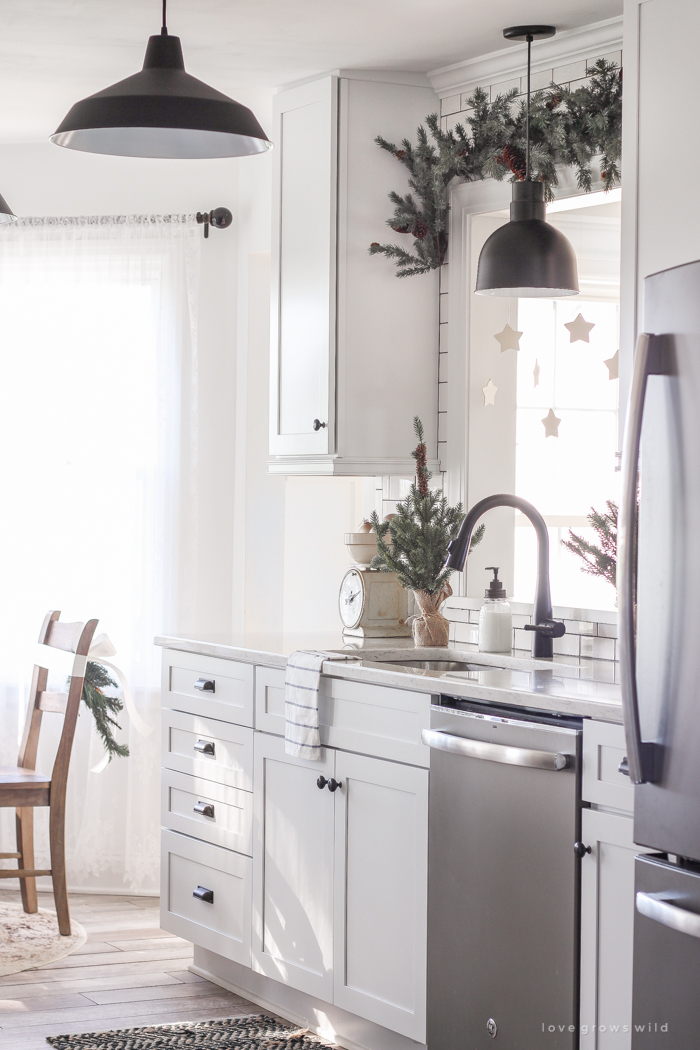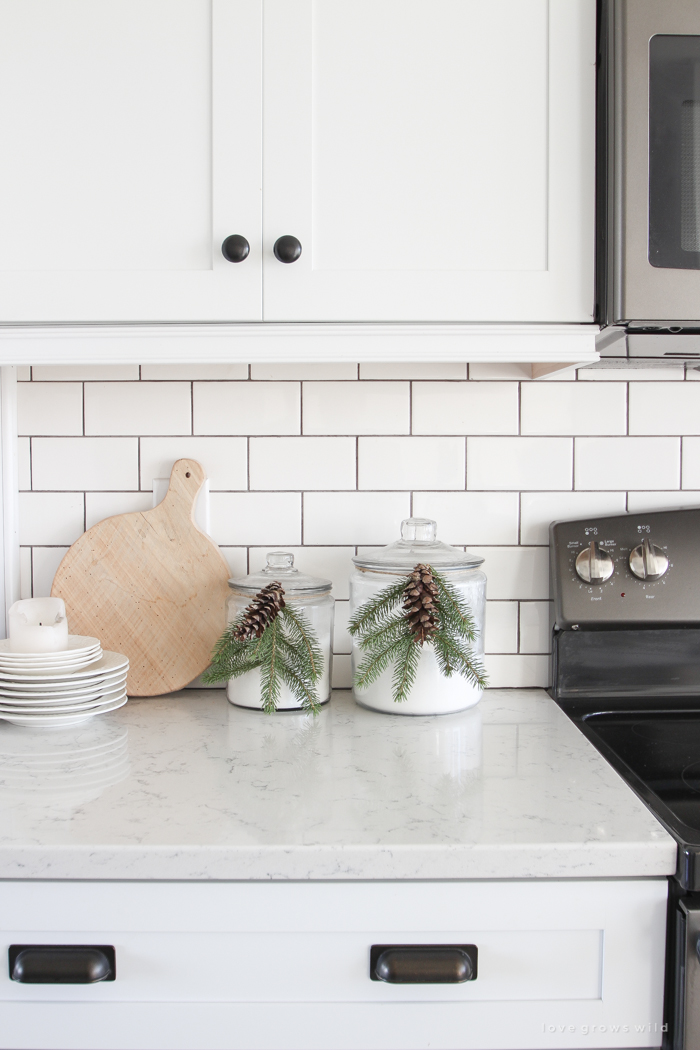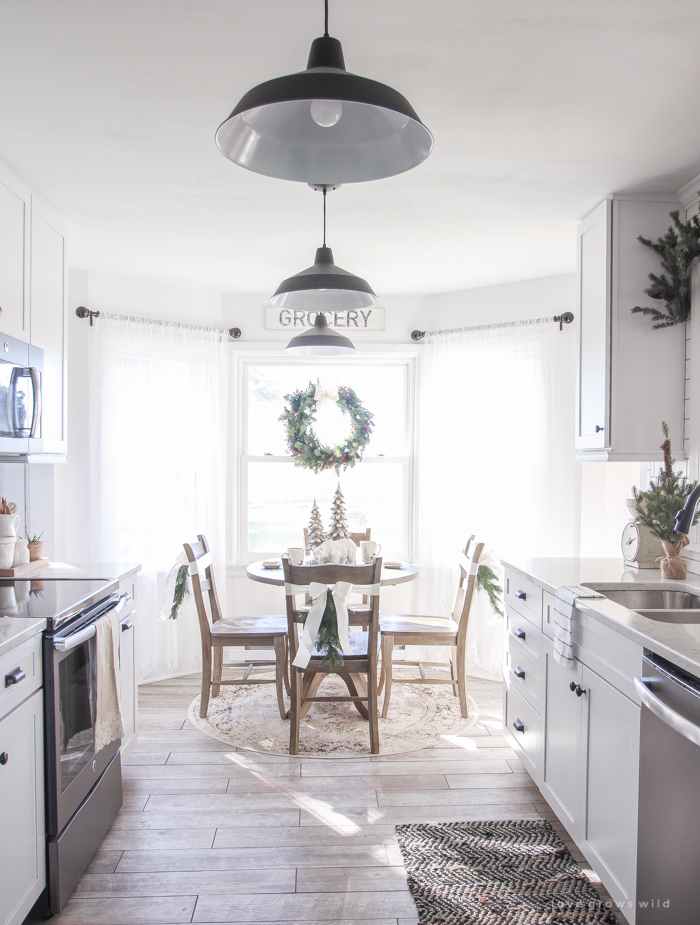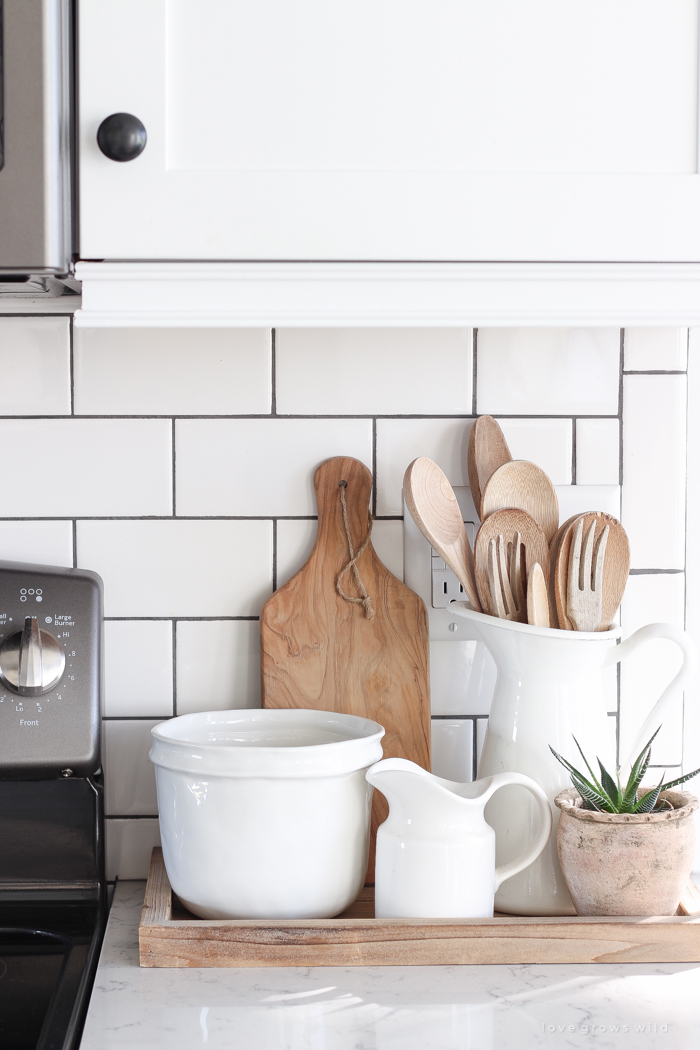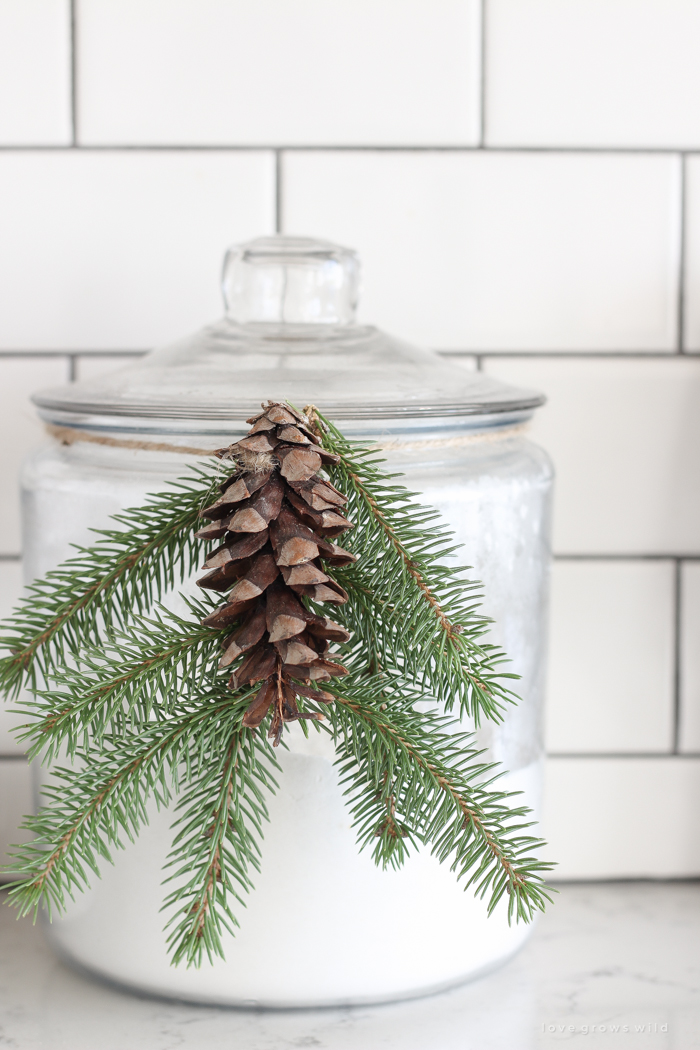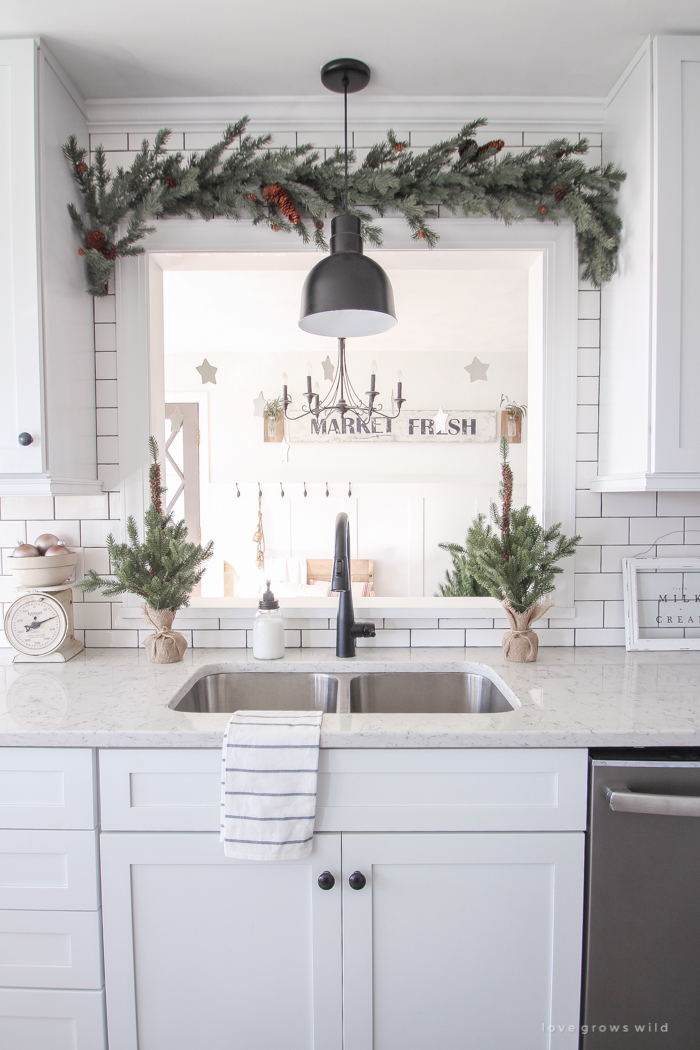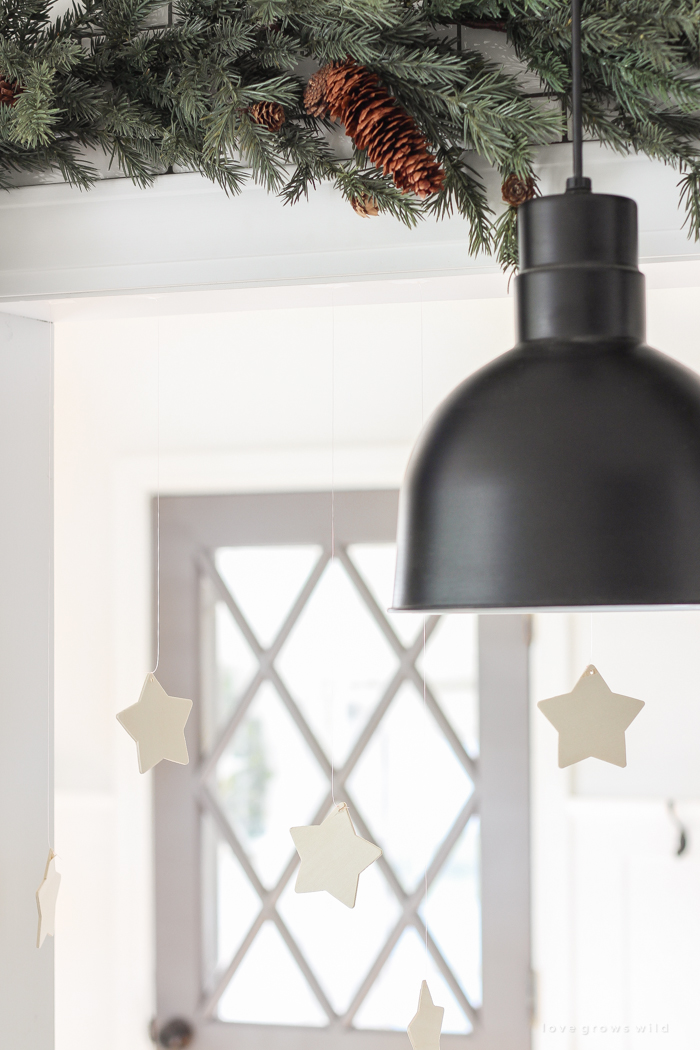 I'm so glad to see you here as we kick off our Seasons of Home holiday series, and I hope you enjoyed the first look at our home for Christmas this year! I will have more spaces decorated and ready for you next week! Be sure to stop by the other bloggers' homes on the tour for more inspiration… they are all truly stunning and completely put me in the Christmas mood!

---
More from the Seasons of Home holiday series:
---
Ella Claire | French Country Cottage | Miss Mustard Seed | Shades of Blue Interiors
Craftberry Bush | Rooms for Rent | Dear Lillie | Julie Blanner
Jennifer Rizzo | Kindred Vintage | Love Grows Wild | Jeanne Oliver
Nesting with Grace | and our featured guest, A Burst of Beautiful
---
SOURCES
---
Note: Some of the links in this post are affiliate links, which allows me to make a small commission from your purchase, but your purchase price stays the same. Thank you for helping support our blog!
---
LET'S KEEP IN TOUCH!
---
Subscribe to Blog | Follow on Instagram
Follow on Pinterest | Follow on Facebook