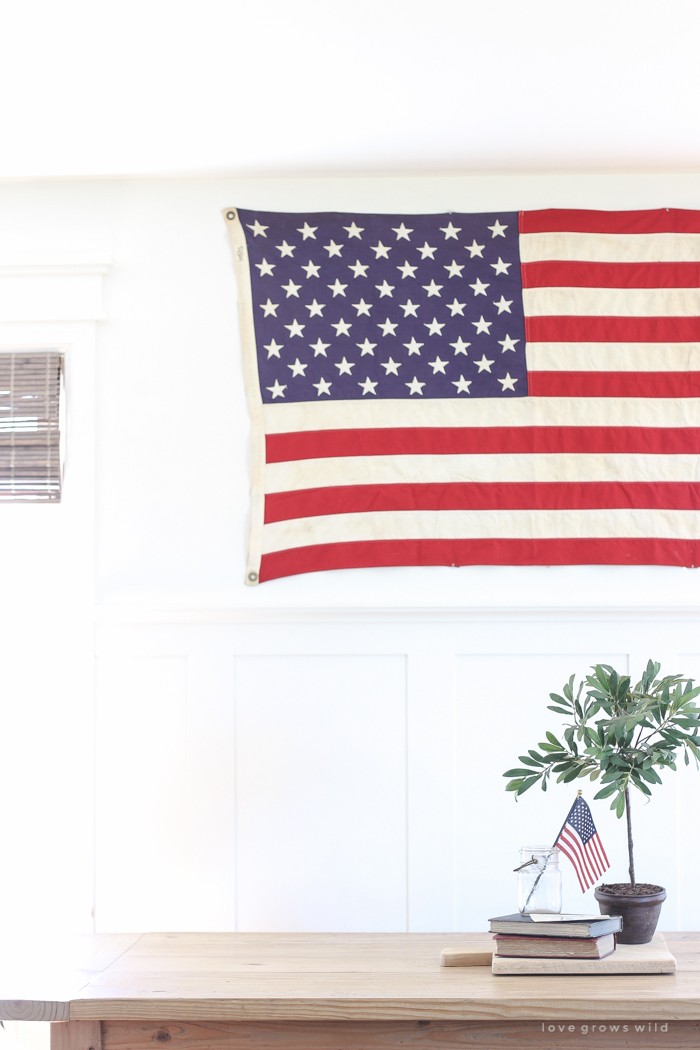 A few months ago I was shopping for the perfect blue and white quilt to go in my armoire (which I still have yet to find), and I spotted an old flag hanging in the corner. It was in good condition, but you could tell it definitely had some years on it. Even though I had no specific place to put the flag at our farmhouse, I brought it home with me with the idea that I would find a spot for it this summer.
As we head into 4th of July weekend, I thought this would be the perfect time to put together a little patriotic space in our home to support our soldiers near and far, past and present, as well as the beautiful country we live in. This is also a sneak peek of all the re-arranging we've been doing in our living and dining room!
If you've followed our blog for awhile, you know that the main door we use to come in and out of the farmhouse opens directly into our dining room. It's a pretty small space as is and has been a challenge to fit both an entryway of sorts and a dining space all together. I picked out some new living room furniture recently (more on that coming soon!) and had the idea to slide our big farmhouse table into the living room, which is a large, but somewhat awkward space, with multiple doorways, a large picture window, and other obstacles.
Could I fit both our big dining table AND our living room furniture all in this space, leaving the old dining room to function as a much larger entryway? I'm still playing around with the arrangement and promise to have a full blog post about the big switcheroo soon, but for now it seems to work for us!
Our table now sits nestled between the two windows in our living room (our armoire used to be here, if that helps you visualize), and yesterday I hung my beautiful vintage flag on the wall just above the board and batten we installed last year.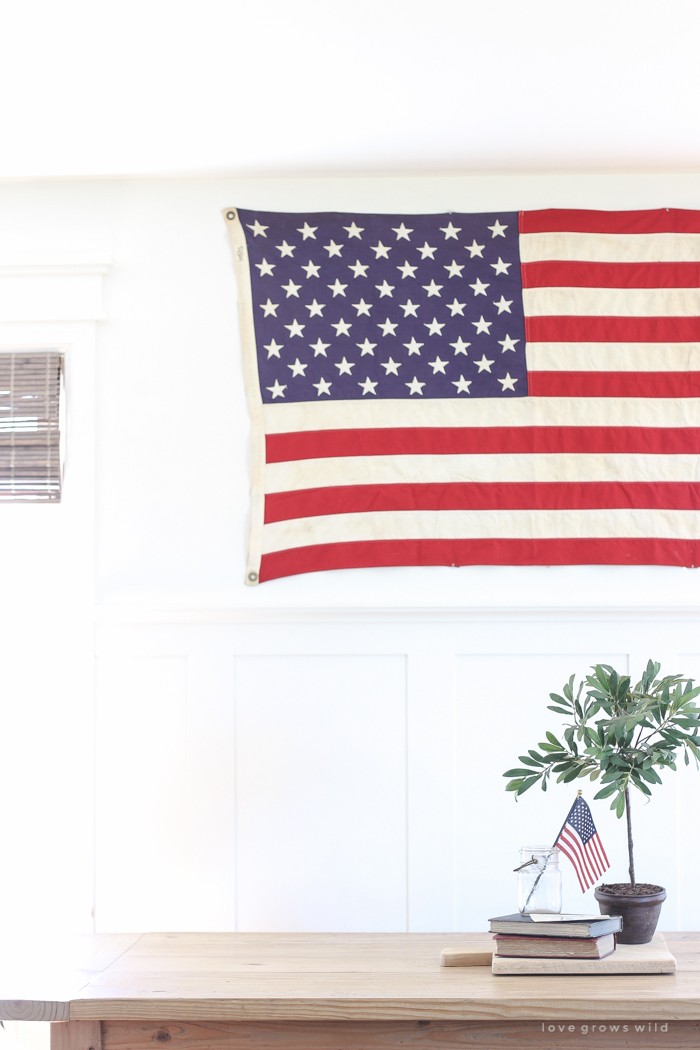 To hang the flag without doing any damage to it or to our walls (since I'm sure this won't be hanging here all year long), I picked up a package of Command cord clips and used about 14 clips around the edges of the flag. It worked like a charm!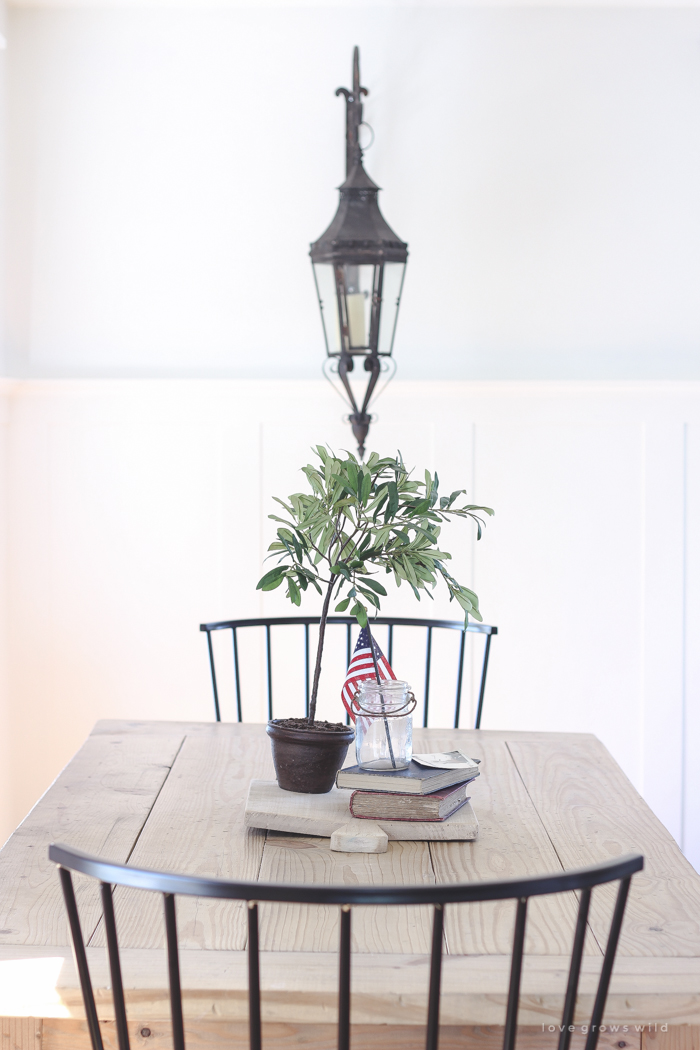 The rest of the table is decorated very simply: a wood cutting board, a stack of old books, a mini flag in a mason jar, a photo of my grandfather, and a little olive topiary.
This is the perfect example of the "editing" I mentioned in our recent summer home tour. It would be so easy to fill the table up with a big showcase of plates and glasses and big centerpieces lining the center of the table and flowers and red, white and blue napkins and… you get the picture. Lately, I find myself craving the "less is more" look. Carefully selecting the pieces I want to display and letting them tell their story…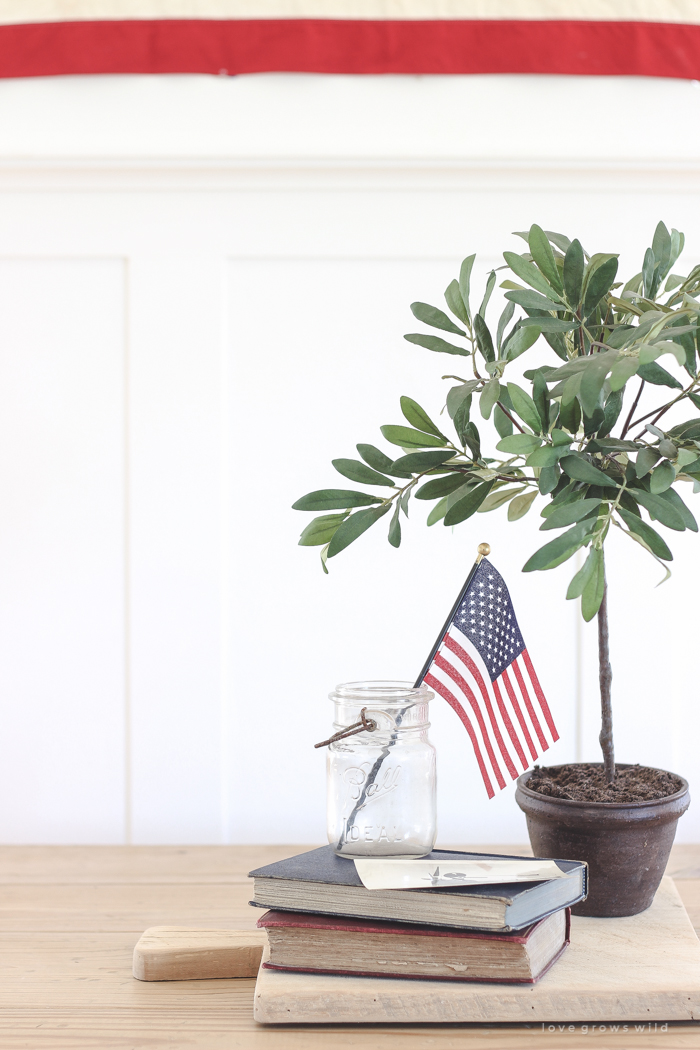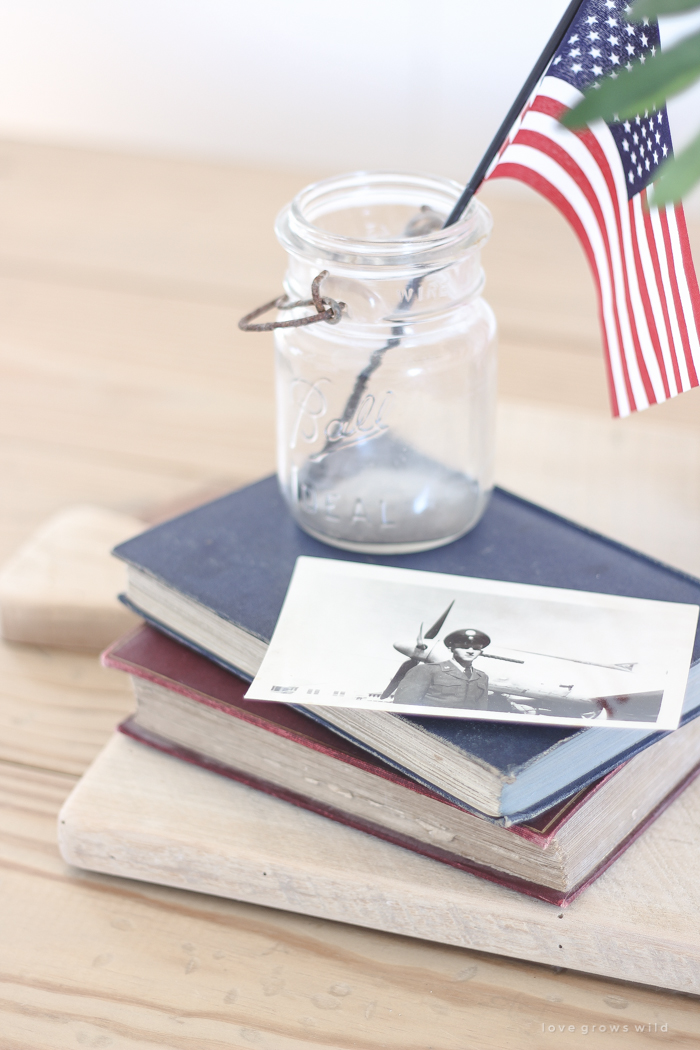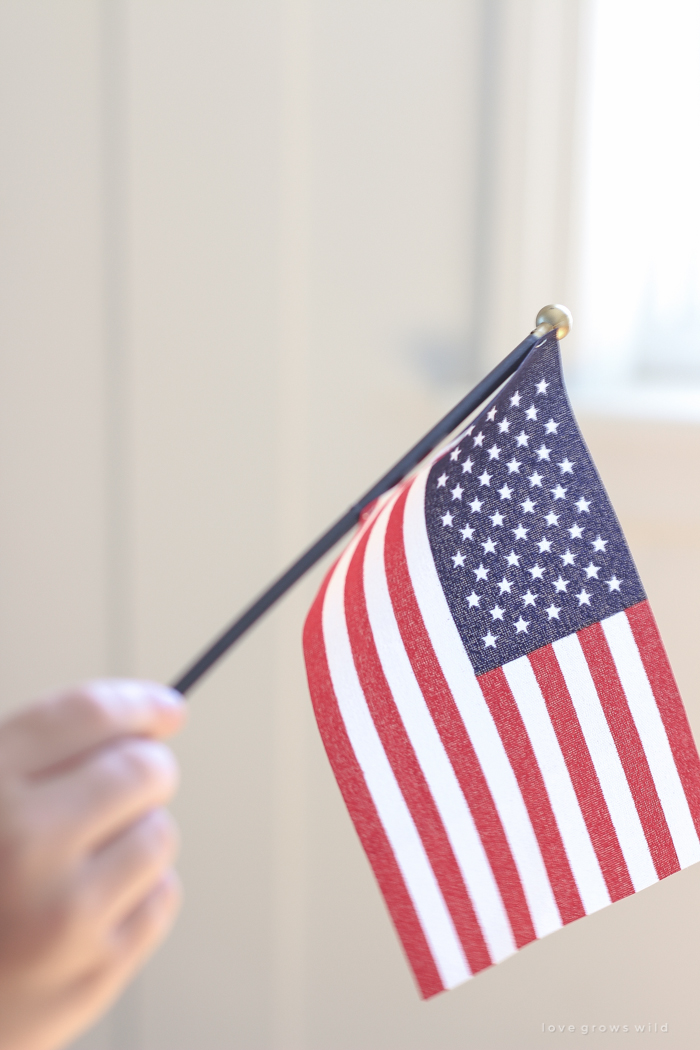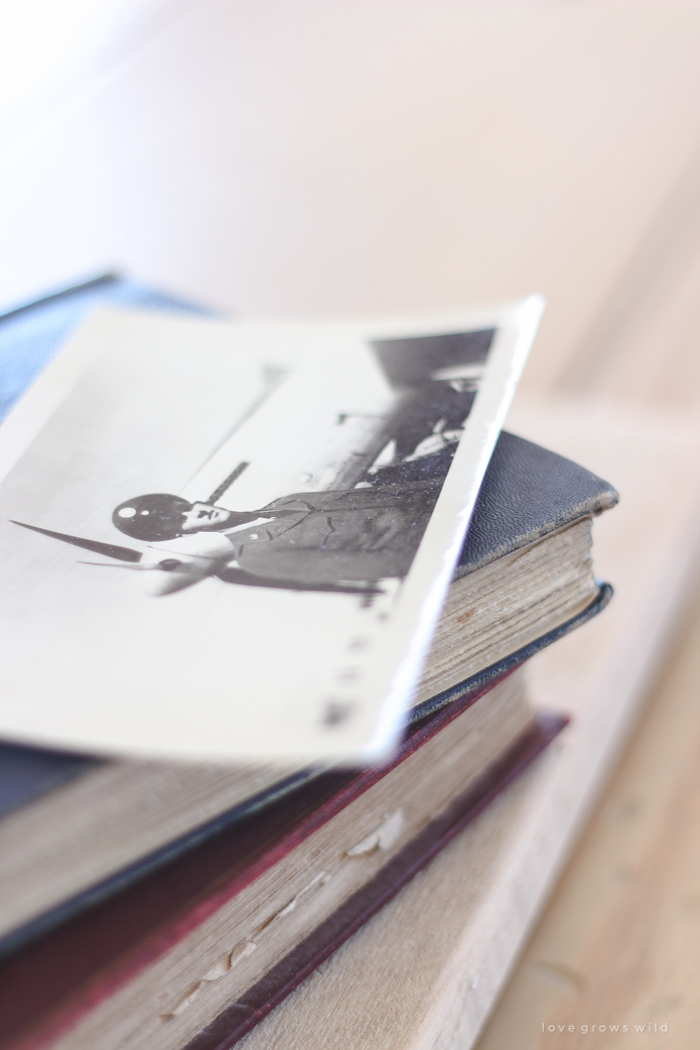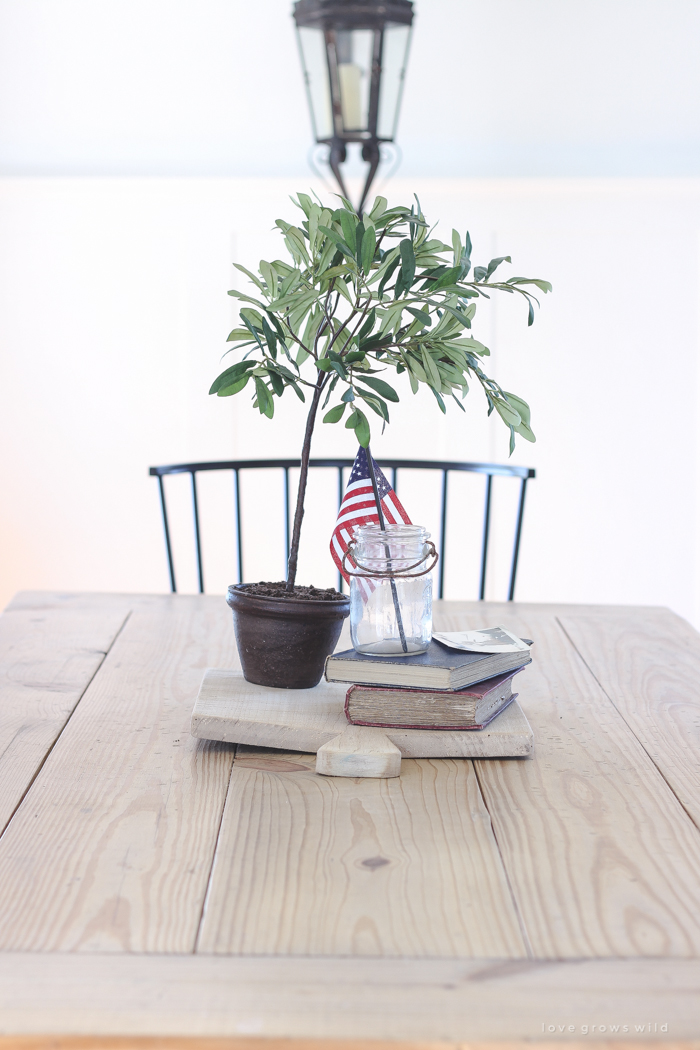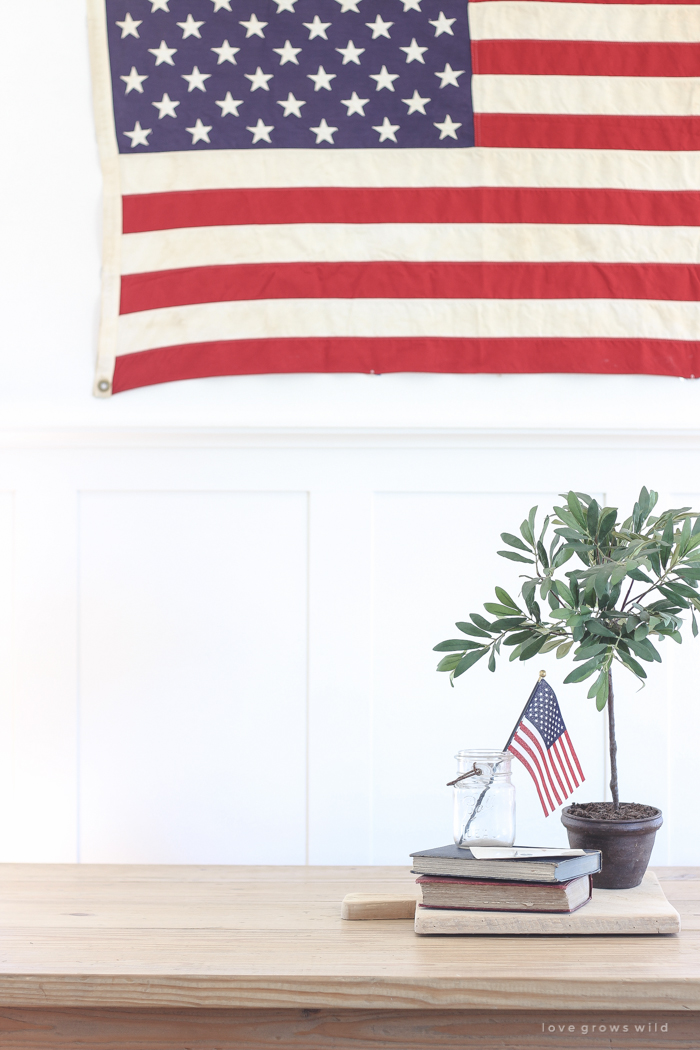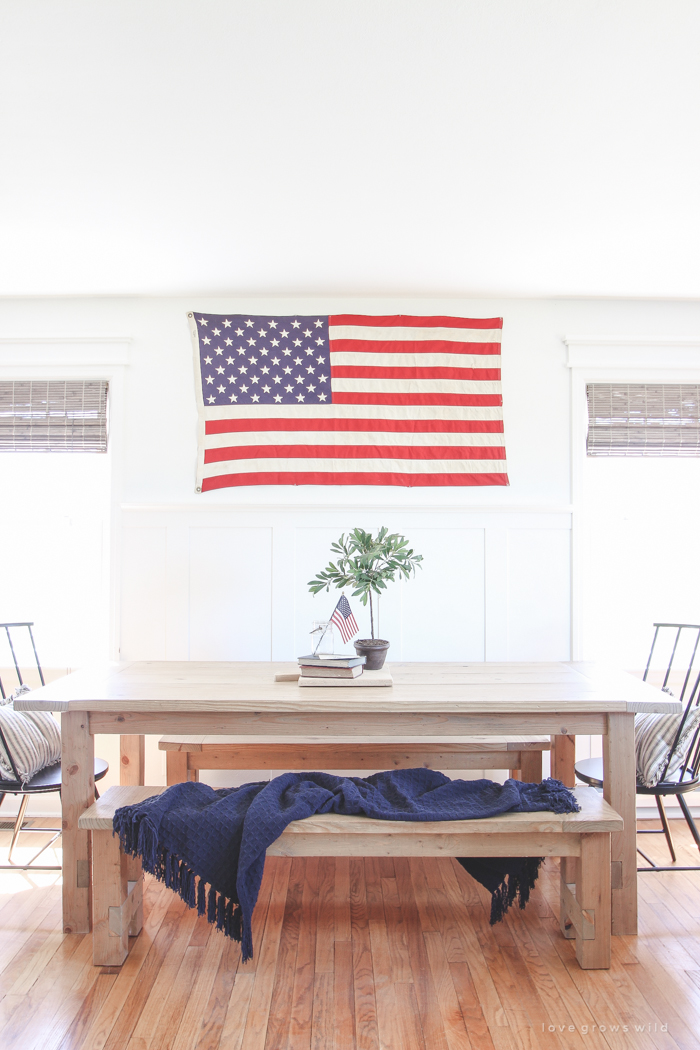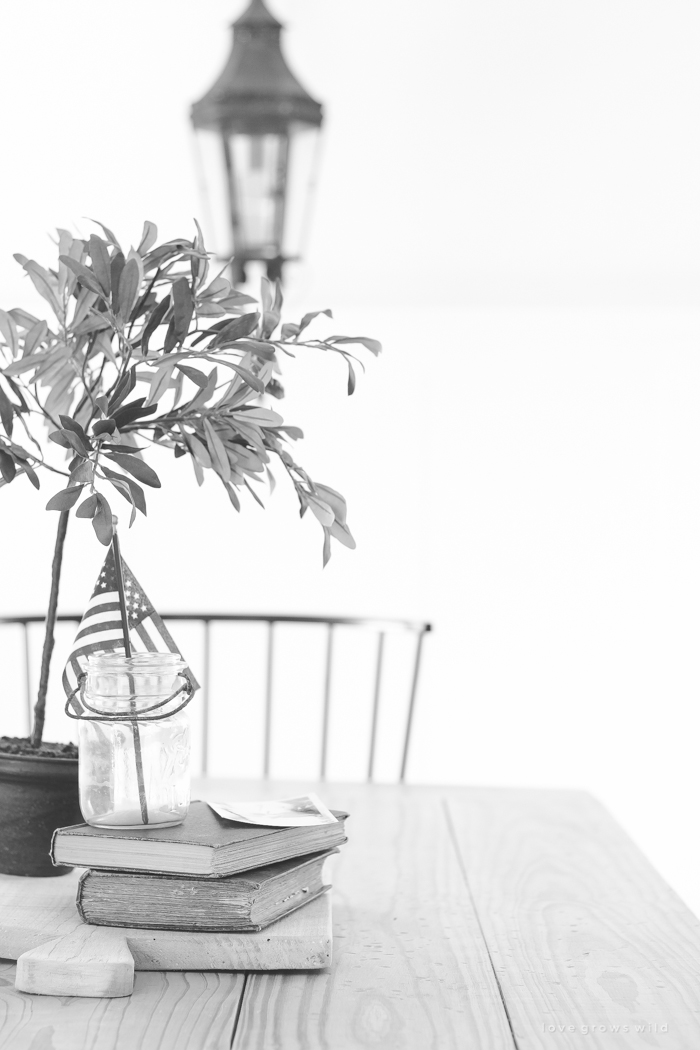 As I said, you'll be seeing a lot more of our living room/dining room progress on the blog in the next couple weeks, but I hope you enjoyed today's little patriotic sneak peek. Here are a few more shots I snapped of the flag hanging on our little barn when I first brought it home…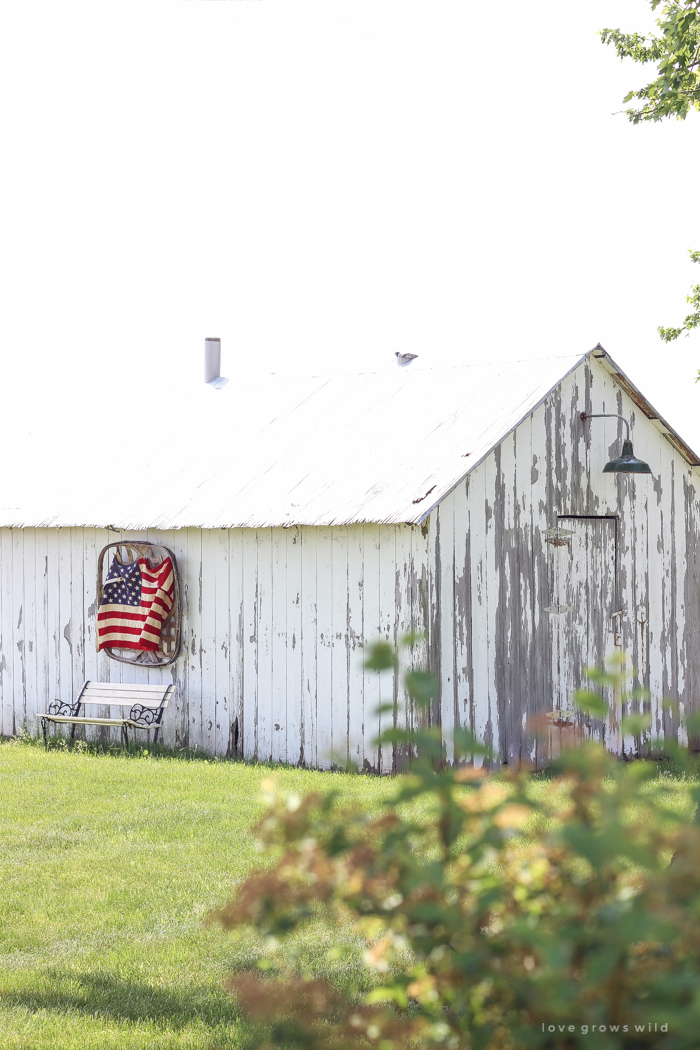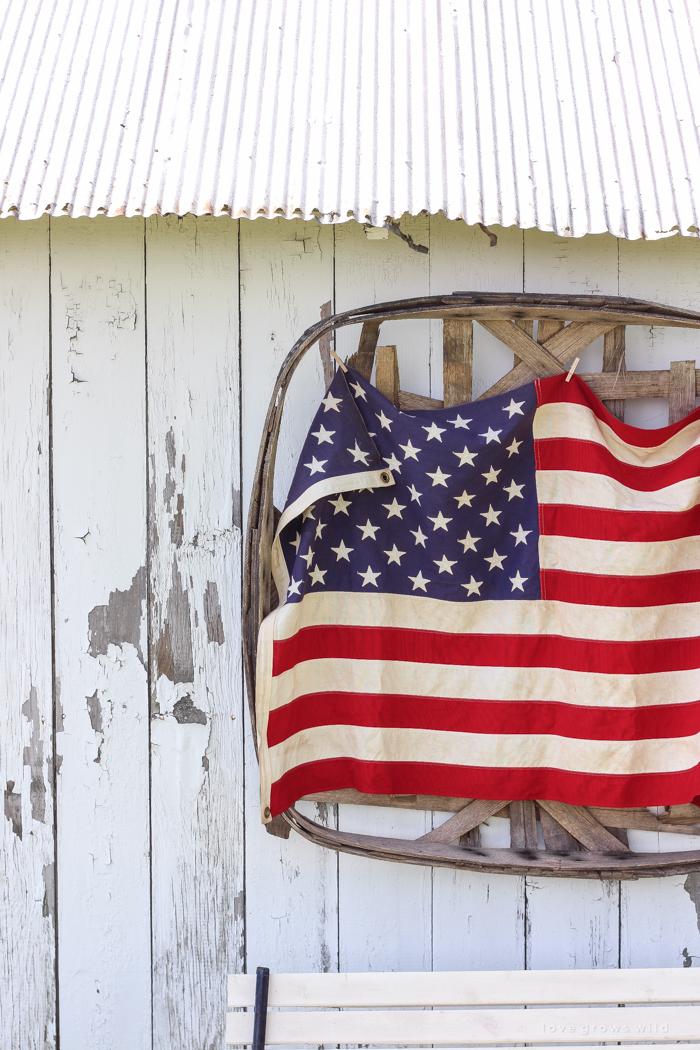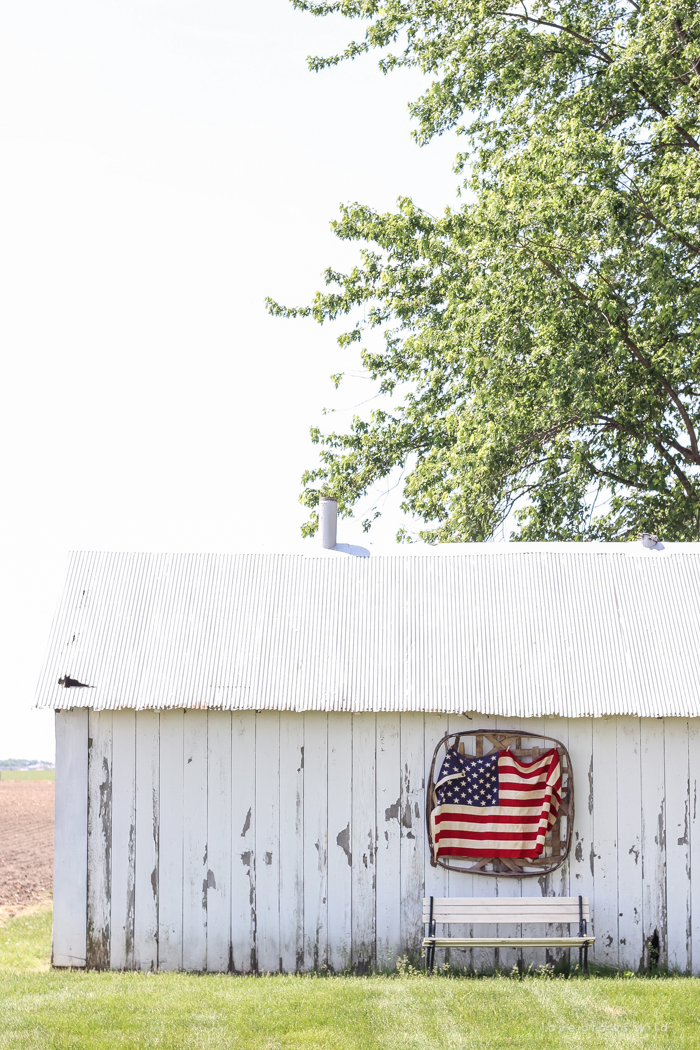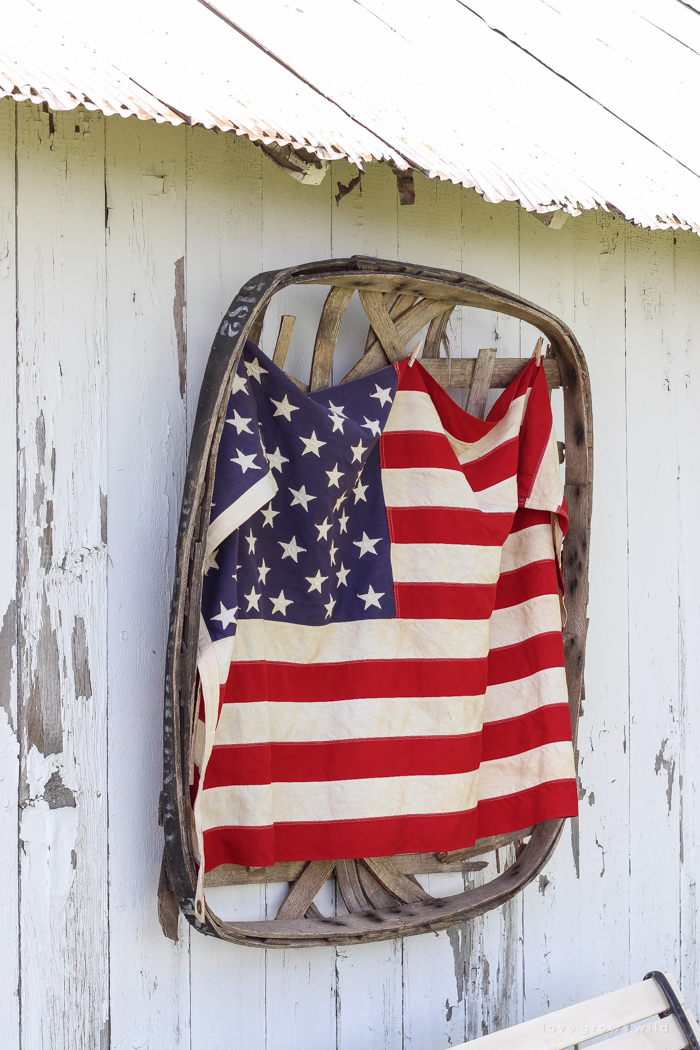 Barns + old flags + chippy white paint + tobacco baskets + cute benches… be still my heart.
Happy 4th of July, sweet friends. Have a fun, relaxing, safe weekend!

---
Sources:
---
Note: Some of the links in this post are affiliate links, which allows me to make a small commission from your purchase, but your purchase price stays the same. Thank you for helping support our blog!
---
LET'S KEEP IN TOUCH!
Subscribe to Blog | Follow on Instagram
Follow on Pinterest | Follow on Facebook