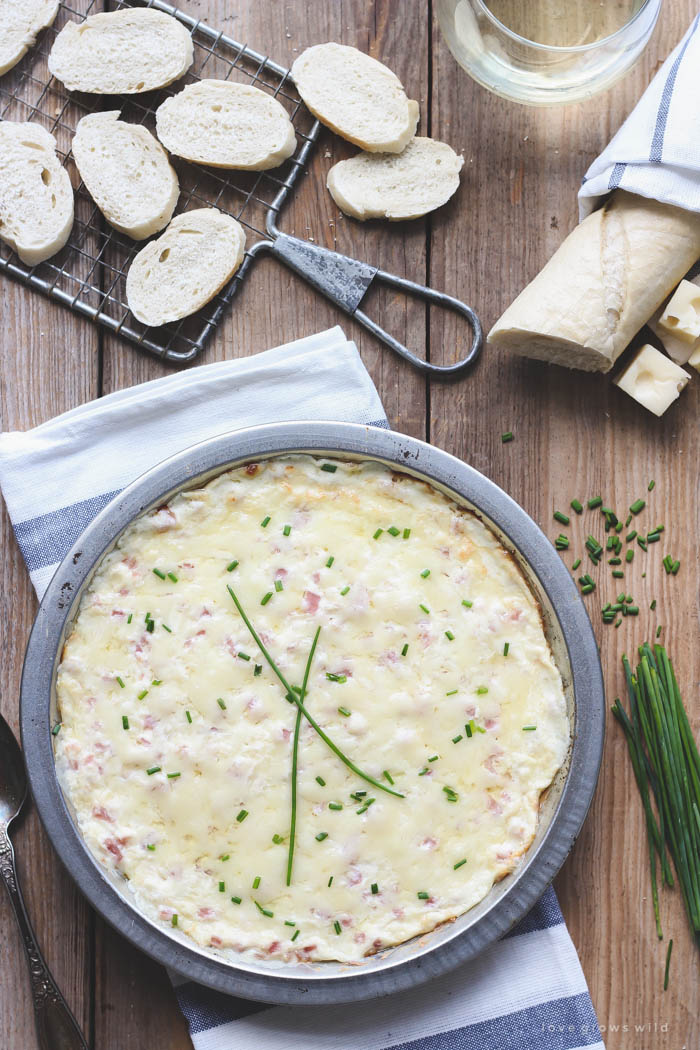 Warm, gooey Swiss cheese and little bites of ham come together in this delicious dip that is sure to be the hit of your next party!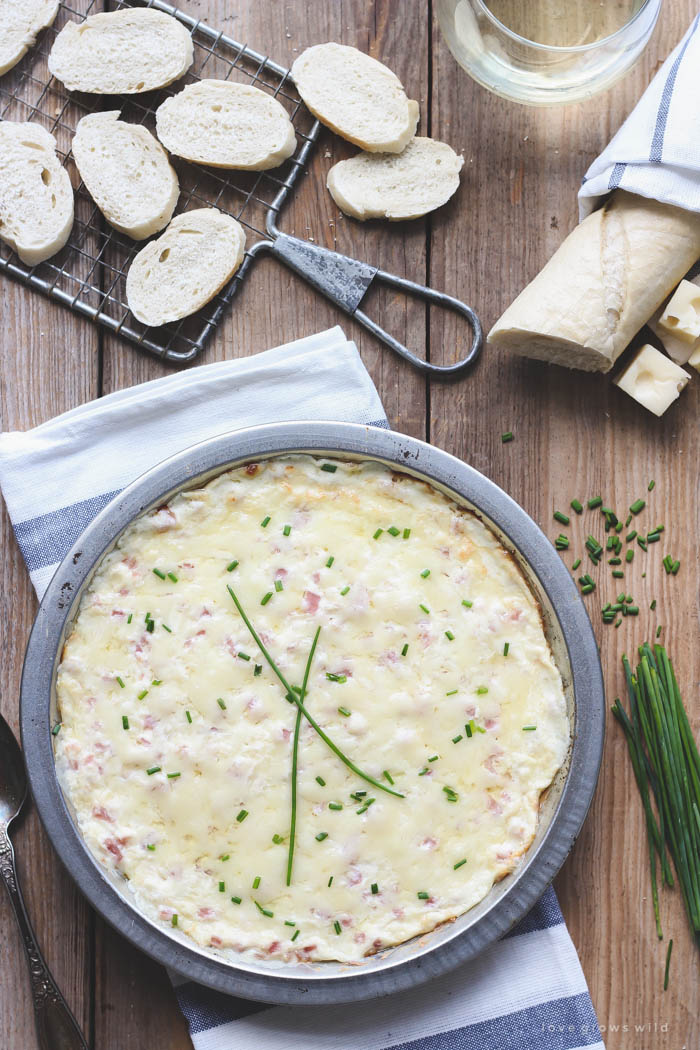 It's awfully hard not to drool while writing this post, ya'll. Imagine the most cheesy, delicious hot ham and cheese sandwich you've ever eaten… in DIP form. Oh yeah. Let the drooling commence!
This fall, I'm teaming up with my good friends at the American Dairy Association Mideast for a big ol' dairy celebration. You guys have seen some of our past projects together here on the blog (like these Smoothie Popsicles, Florentine Meatballs, Sausage and Cheese Breakfast Casserole, and our Dairy Adventure trip), and I am so excited to continue the fun over the next month or so. I'll be sharing three new dairy-inspired recipes with you all, and next month, I'll head to Chicago with ADA Mideast to attend the BlogHer Food Conference on November 6-7. If you're attending, be sure to stop by our booth in the exhibit area. We have lots dairy nutrition and dairy farming information to share AND samples of delicious Ohio-made cheeses! I'll also be there serving samples of today's cheesy dip recipe at the booth from 6 – 7:30 on November 6th, so hit me up for a snack!
Here's a little fun fact for you: Did you know that October is Cheese Month? Now that's a food holiday that I can definitely get behind!
Cheese contributes high-quality protein as well as calcium, phosphorus and vitamin A to a healthy diet. Dairy foods, including cheese, milk and yogurt, provide nine essential nutrients.
Cheese is the No. 2 source of calcium for Americans. It can provide calcium for people who don't meet daily recommendations and risk poor bone health, and it can help fill the protein gap.
Cheese may help children eat more fruits, vegetables and whole grains. If kids are picky eaters, try sprinkling cheese on veggies, pairing it with fruits like grapes or apples, or adding it to sandwiches and dips.
Experts recommend enjoying three servings of low fat or fat-free milk, cheese or yogurt every day. A serving of cheese is equal to 1½ ounces of natural cheese or 2 ounces of processed cheese.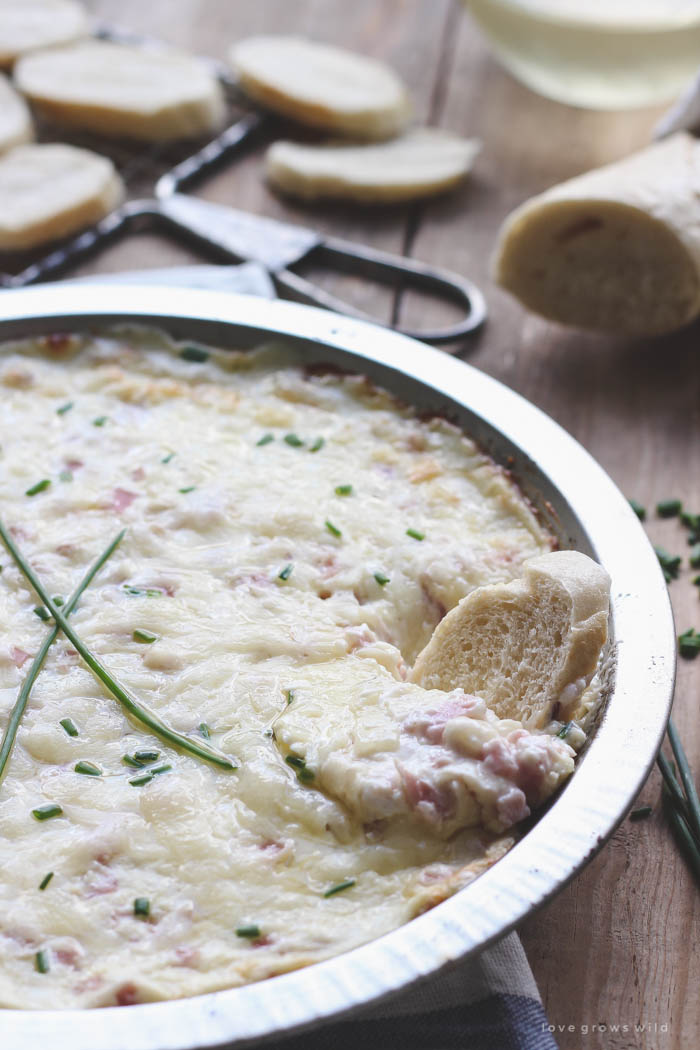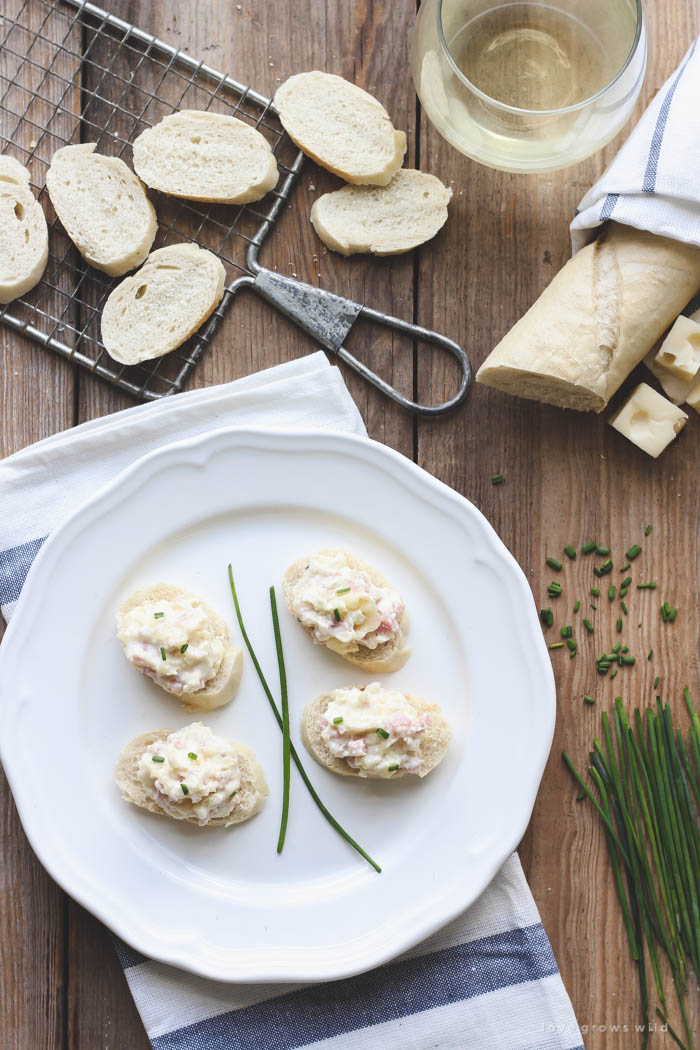 So after all this cheese talk, you're definitely ready for my cheesy dip recipe, right? Head over to Drink-Milk.com to see how I make it!
But before you go, I have just one more thing I want to share with you! Do you ever think about the safety of the dairy products you're buying from the store? I had lots of questions for Ohio dairy farmer, Laurie Spahr, and she answered them all in this great video we shot over the summer at her family's dairy farm. If you want to know more about where your food comes from, this is a great place to start:
We're also celebrating Cheese Month with a #SayCheeseMonth Twitter party on Wednesday, Oct. 14, hosted by @ADAMideast. Get cheesy fall recipes, pairing ideas, cheese buying and serving tips and fun facts. Win lots of prizes, too! I'll be at the party, and I hope to see you there!
---
LET'S KEEP IN TOUCH!
---
Subscribe to Blog | Browse my Shop | Follow on Facebook | Follow on Twitter
Follow on Google+ | Follow on Pinterest | Follow on Instagram
This post is sponsored by our partner, the American Dairy Association Mideast, but all thoughts and opinions are 100% my own. Thank you for helping support the brands that make this blog possible!