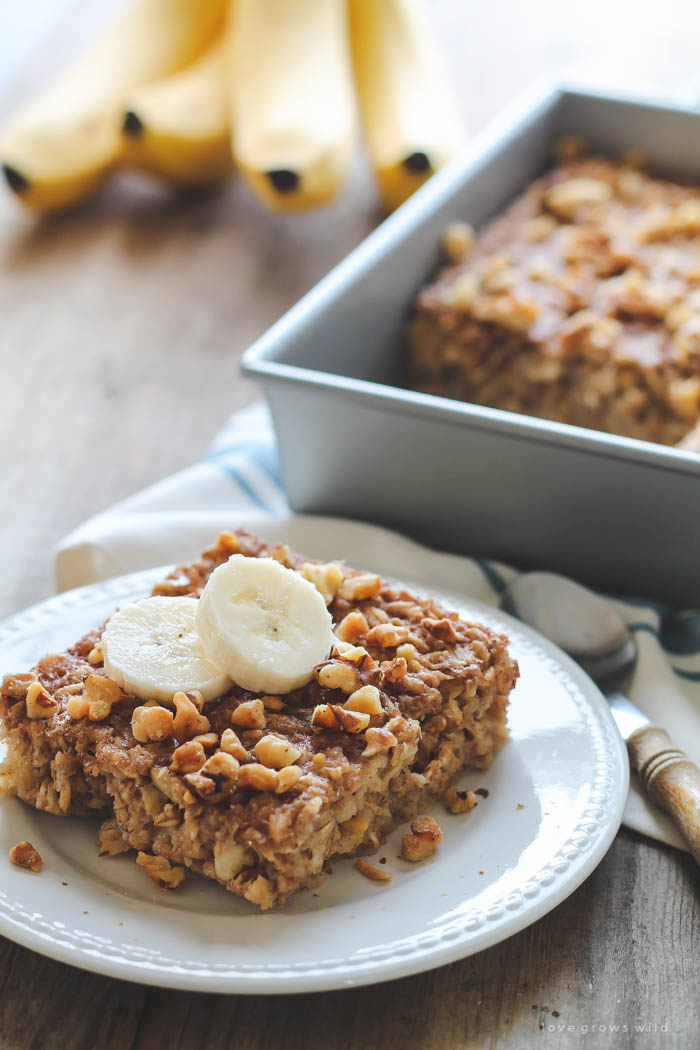 Start your morning with this delicious Banana Bread Baked Oatmeal. So easy and tastes like a slice of warm banana bread!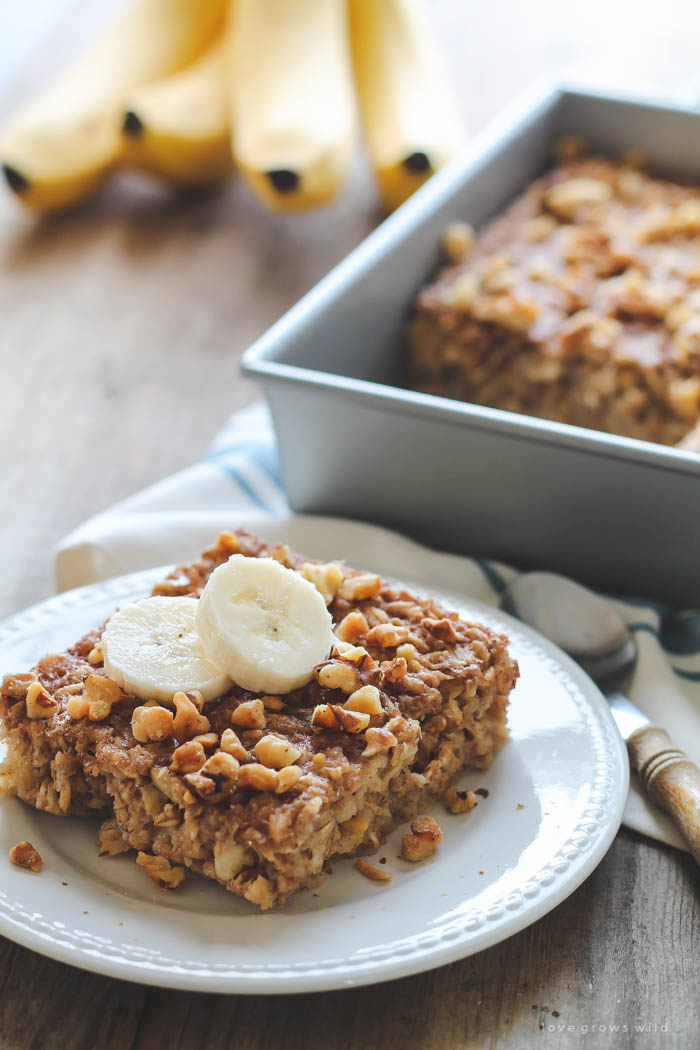 I've been hoarding this recipe all summer, and it feels sooooo good to finally get it out! I started making these super easy baked oatmeals earlier this year and pretty much became obsessed with them. First of all, oatmeal is just plain yummy. It's warm and comforting and full of hearty goodness. It's like waking up to a big hug in a bowl. And this baked oatmeal reheat beautifully, so if you make a pan of it over the weekend, you can have a good, healthy breakfast all week long. Total no-brainer, right?
The best thing about oatmeal is that it's the perfect blank canvas to add all kinds of awesome flavors. Earlier this year, I shared a classic Apple Cinnamon Oatmeal, then a citrusy Blueberry Lemon Oatmeal, followed by a decadent Cinnamon Roll Oatmeal that is to. die. for. I also had this banana bread oatmeal recipe up my sleeve, but figured I'd save it for back-to-school time when all you mommas out there need an easy breakfast idea that will fuel the kiddos while they sit in class for seven hours straight.
I wanted this oatmeal to taste like biting into a warm slice of banana bread, so I added a full cup of mashed bananas, plenty of cinnamon and nutmeg, and toasted chopped walnuts sprinkled on top. Mmm mmm… this stuff is good! This recipe feeds about six hungry mouths, but if you don't eat it all at once, just pop it in the fridge and then microwave the next day. You can pour some milk in the oatmeal if it seems a little dry when reheating. Hope you enjoy as much as we do!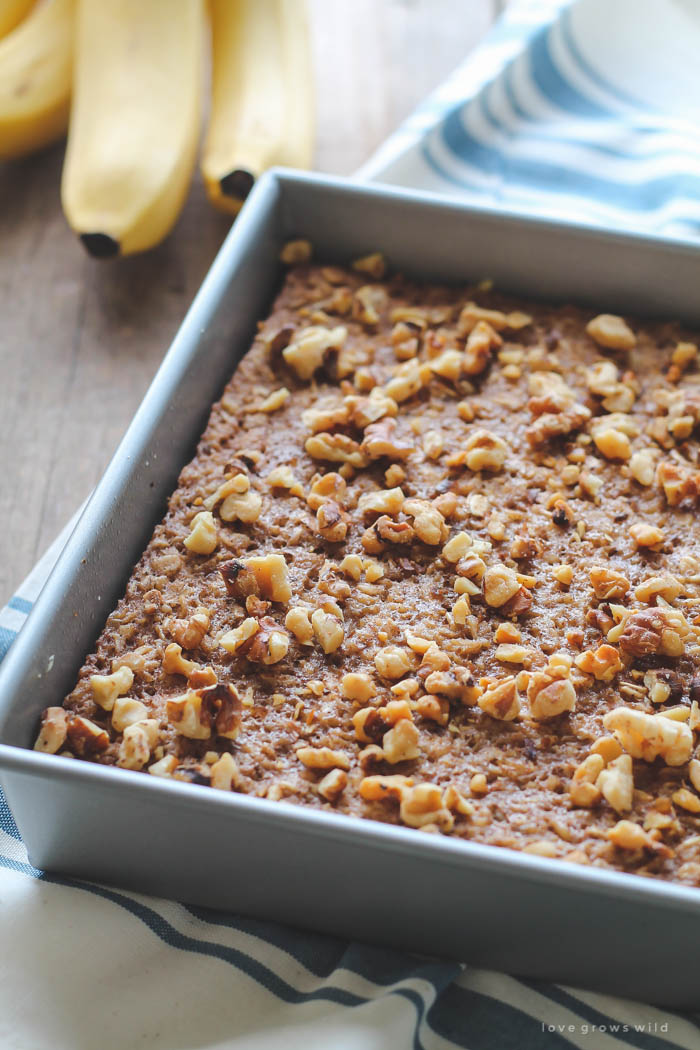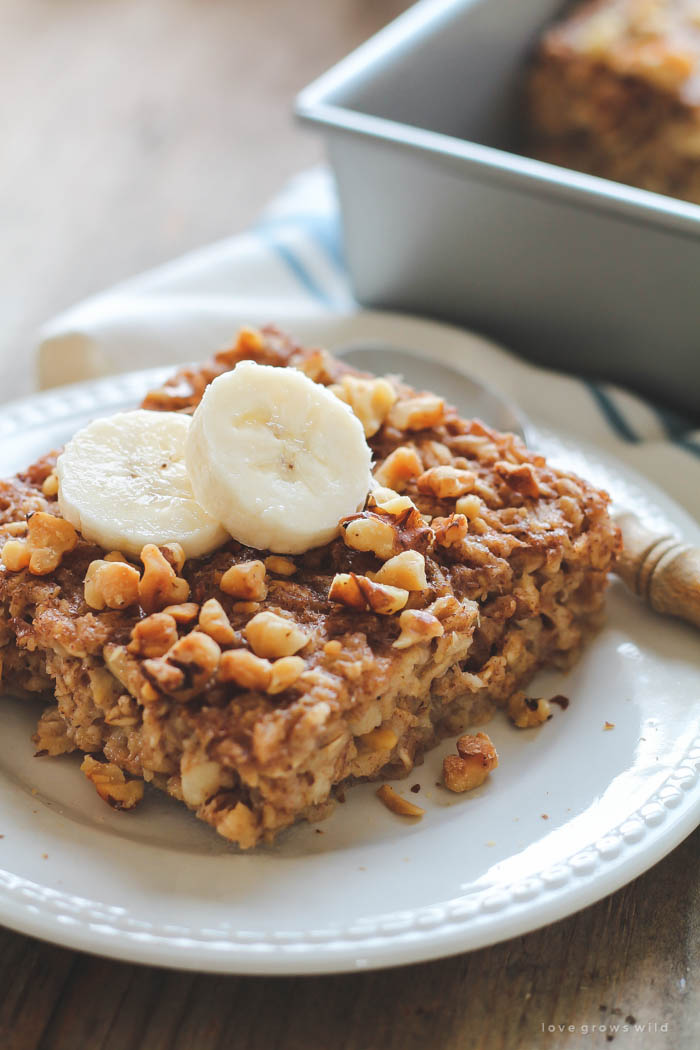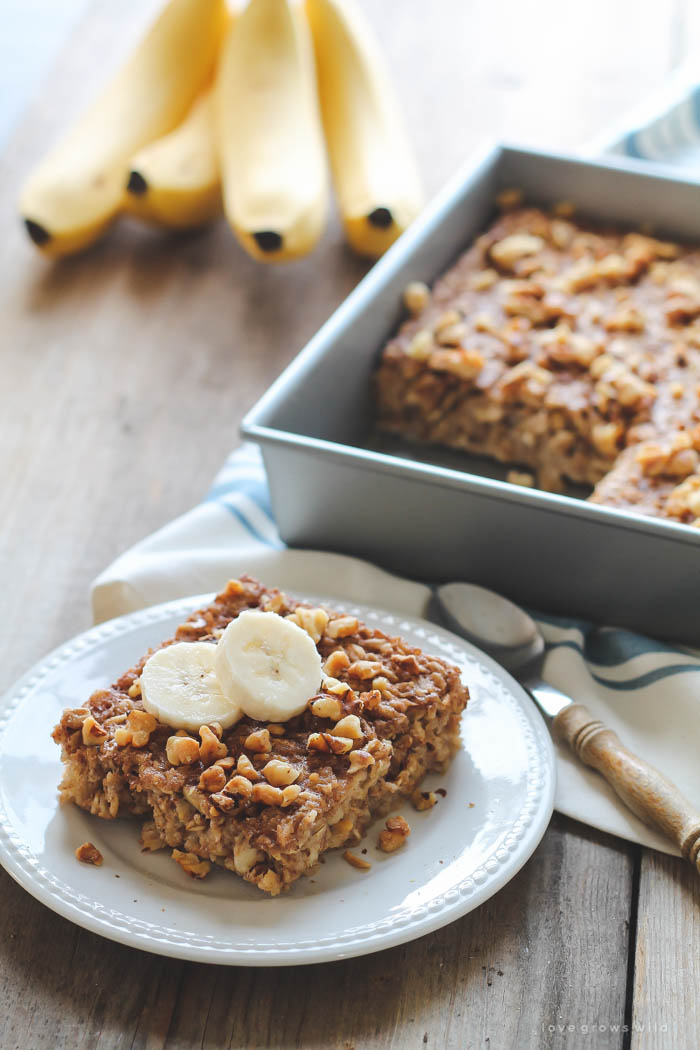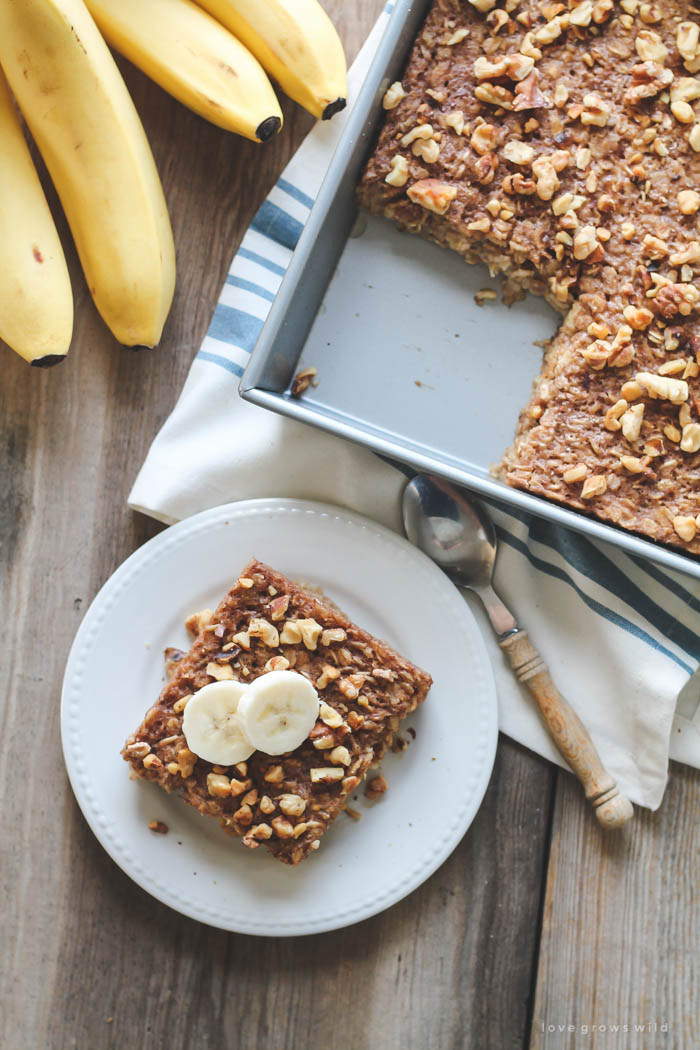 Banana Bread Baked Oatmeal
Start your morning with delicious Banana Bread Baked Oatmeal! So easy and tastes like a slice of warm banana bread!
INGREDIENTS
2 cups old-fashioned oats
⅓ cup brown sugar
1 teaspoon baking powder
2 teaspoon cinnamon
½ teaspoon nutmeg
½ teaspoon salt
2 cups milk
1 cup banana, mashed
1 large egg
1 teaspoon vanilla
3 tablespoons unsalted butter, melted
½ cup walnuts, chopped
INSTRUCTIONS
Preheat oven to 350ºF and spray an 8" square baking dish or pie plate with nonstick cooking spray.
Add the oats, brown sugar, baking powder, cinnamon, nutmeg and salt in a medium bowl and stir to combine. In another large bowl, whisk together the milk, banana, egg, and vanilla. Slowly pour in the melted butter, whisking constantly.
Add the oat mixture into the wet ingredients and stir to combine. Transfer to the greased baking dish and bake for 25 minutes. Meanwhile, put the chopped walnuts on a baking sheet and toast in the oven for 5 minutes. Sprinkle the toasted walnuts on top of the oatmeal and cool slightly before serving.
---
More breakfast recipes you'll love:
---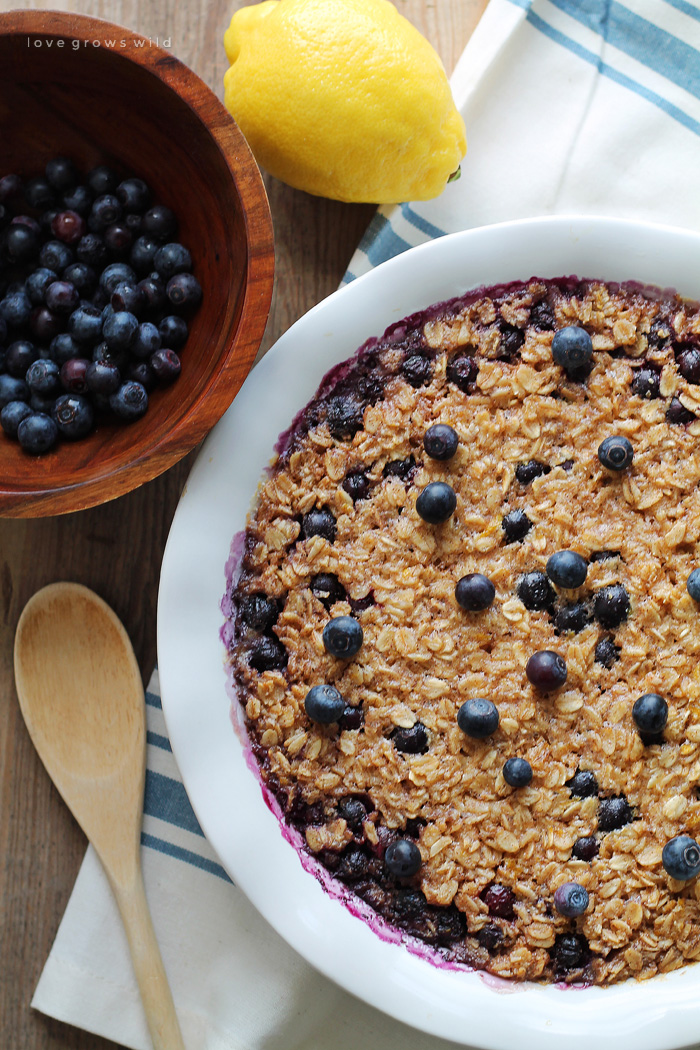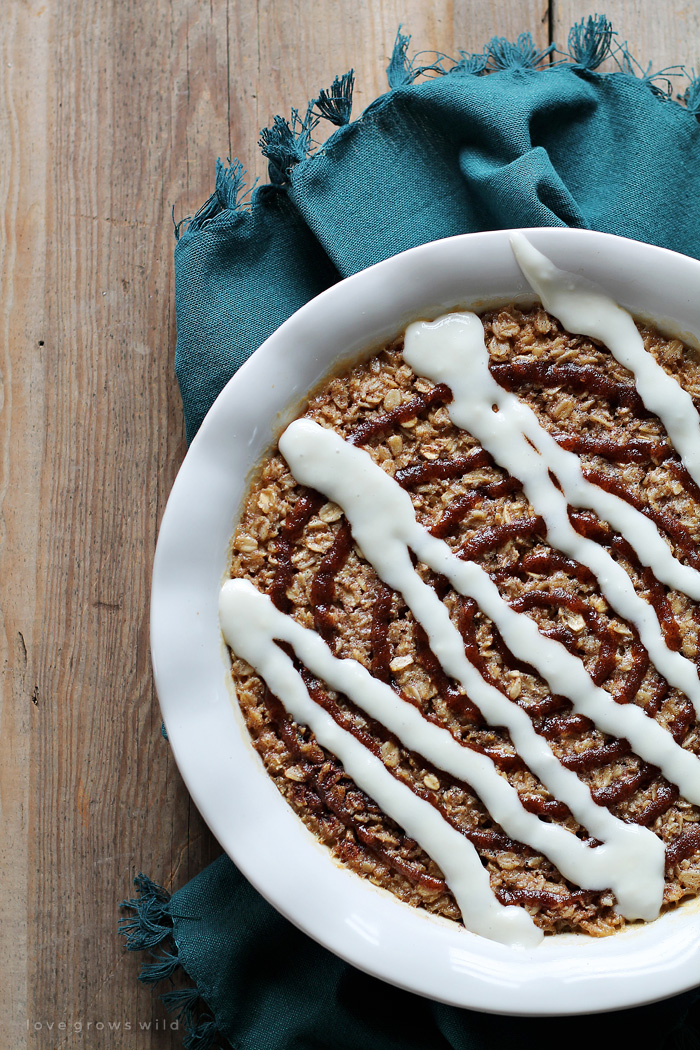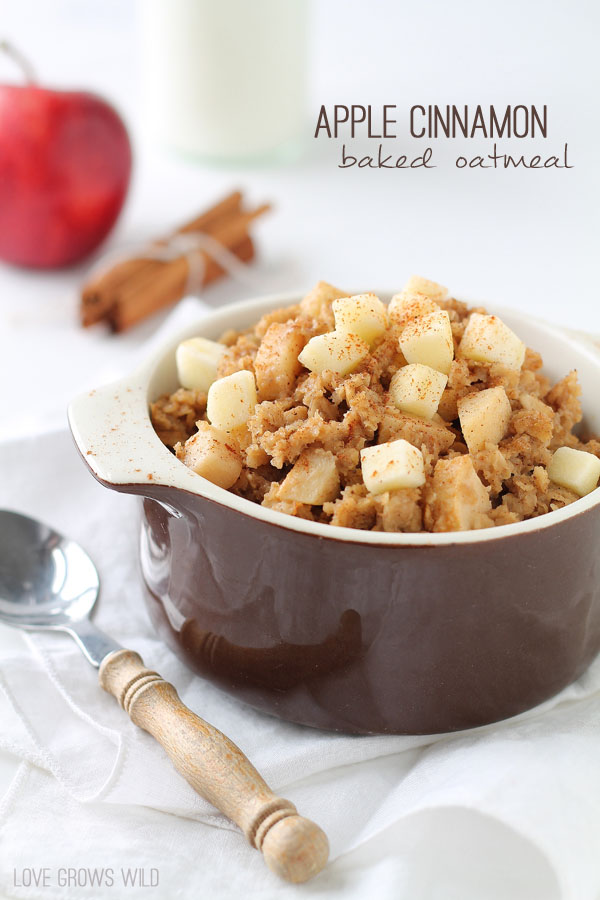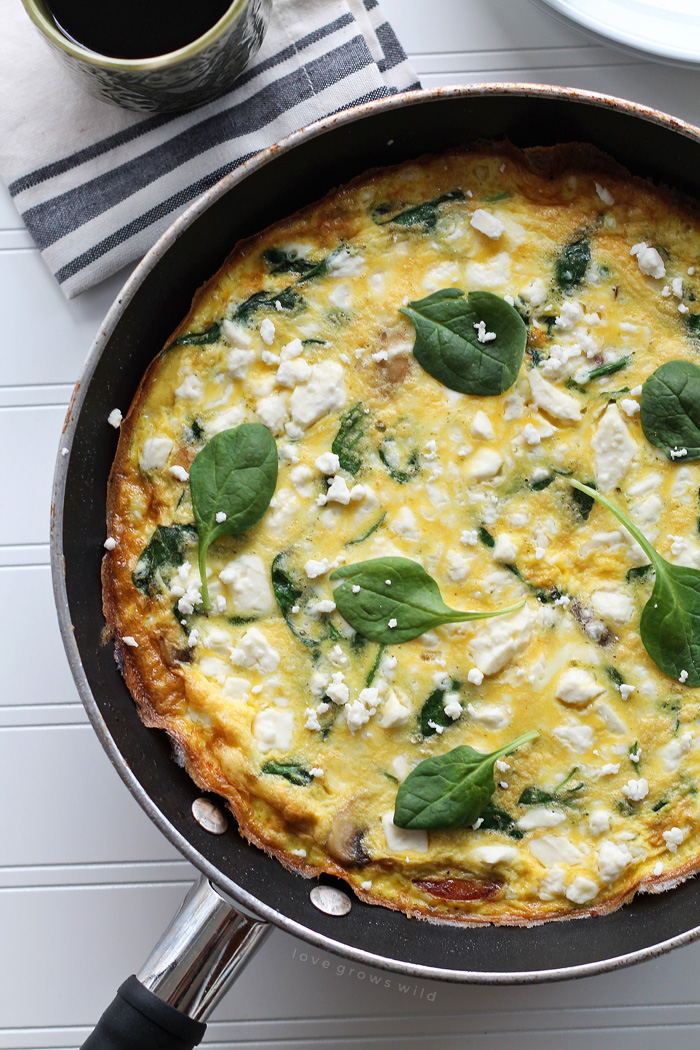 Spinach Mushroom Feta Frittata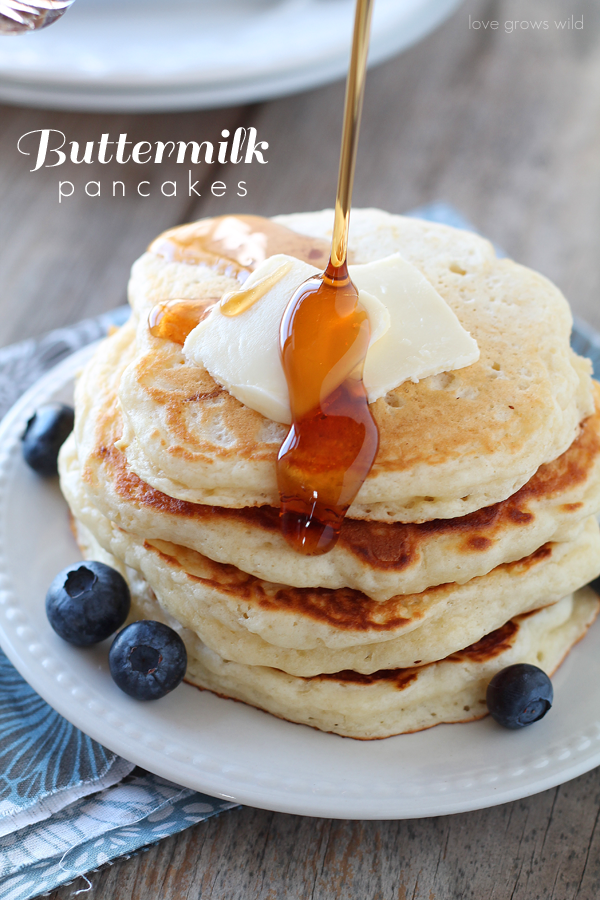 ---
LET'S KEEP IN TOUCH!
---
Subscribe to Blog | Browse my Shop | Follow on Facebook | Follow on Twitter
Follow on Google+ | Follow on Pinterest | Follow on Instagram