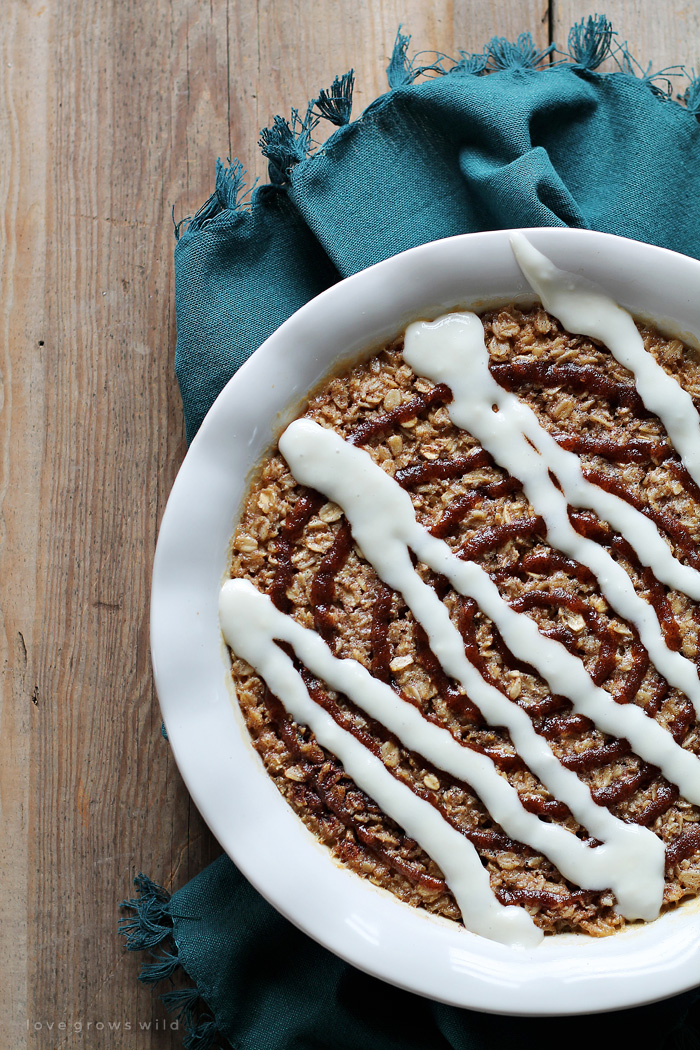 Easy and delicious baked oatmeal topped with a sweet cinnamon drizzle and cream cheese icing! Tastes just like a decadent cinnamon roll but without all the guilt… a perfect breakfast treat!



Who doesn't love a big, fluffy cinnamon roll dripping in sugary-sweet icing?
Oh man… I'm already drooling! I could eat cinnamon rolls for breakfast every day of my life, but that's probably not the healthiest way to go… a girl can dream though, right?
So the next best thing is a healthy bowl of easy baked oatmeal topped with a cinnamon-filled brown sugar drizzle and a smear of cream cheese icing. Definitely lighter, but still EVERY bit as delicious!
You guys know I'm a big fan of baked oatmeal… apple cinnamon, blueberry lemon… I make it all the time. Not only is it a good meal to start your day with, but this recipe can feed a crowd and happens to reheat beautifully if you don't eat it all right away. You can make a big batch of oatmeal on the weekend and have a good breakfast ready to go for the rest of the week! Now this particular version of baked oatmeal probably isn't the healthiest of the flavors I've made, but it is definitely the most delicious. The cinnamon drizzle gives a sugary crunch to the oatmeal that I just love!
Go ahead… grab a spoon and dive right in, my friends! This cinnamon roll is waiting for you!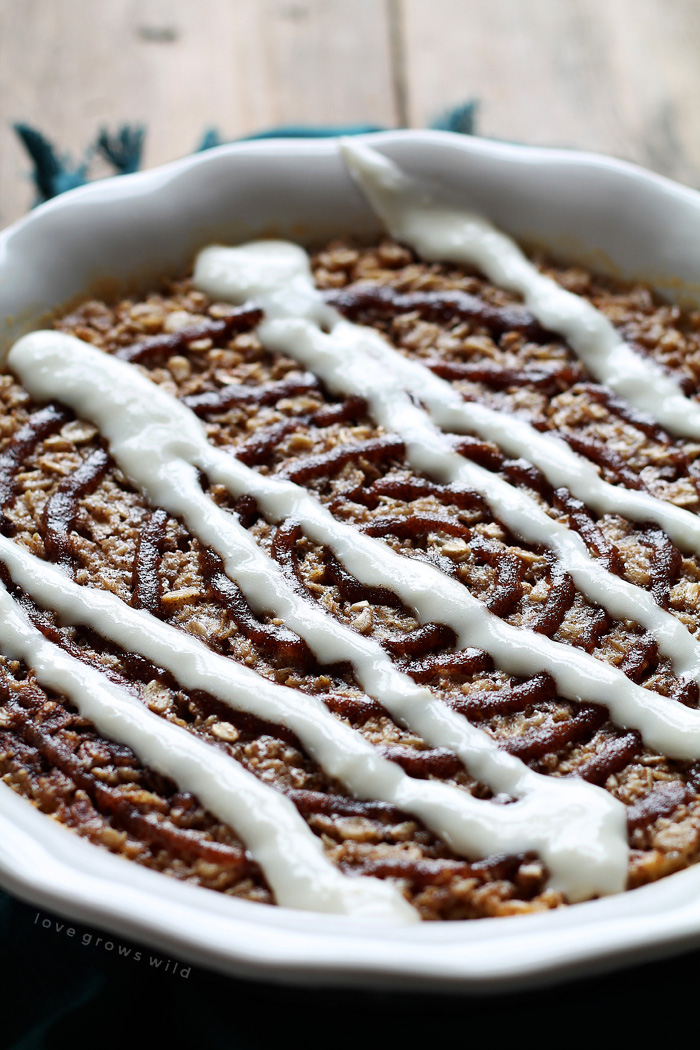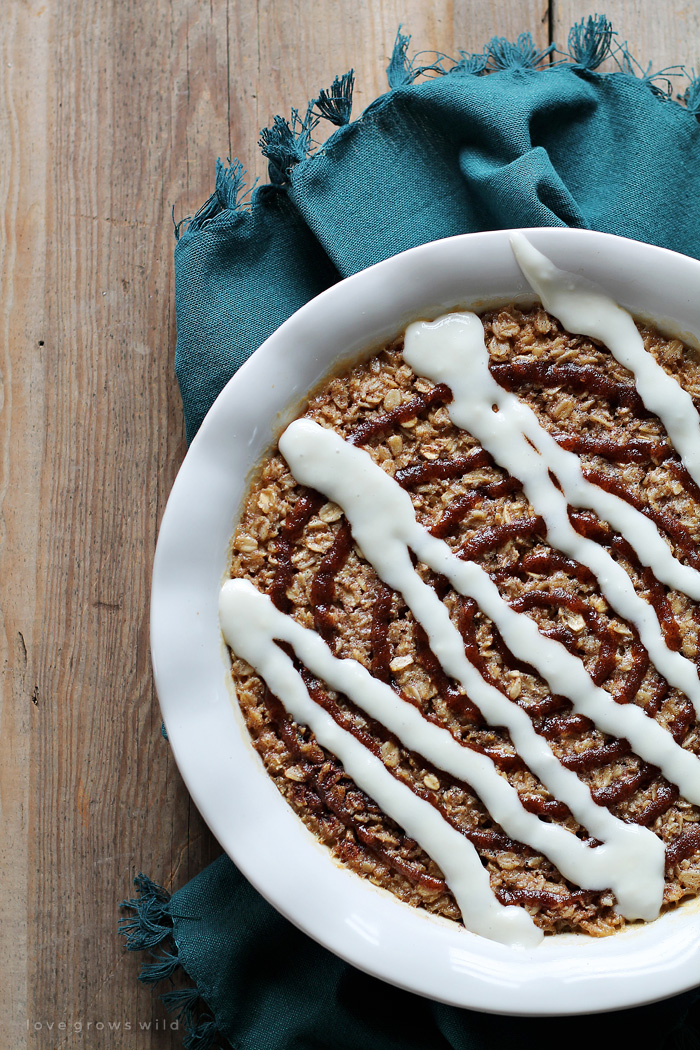 Like what you see? Subscribe to Love Grows Wild so you'll never miss a post!
Follow along on Pinterest, Google+, Instagram, and Facebook for more fun!
Cinnamon Roll Baked Oatmeal
Delicious, easy baked oatmeal with a sweet cinnamon drizzle and cream cheese icing!
INGREDIENTS
2 cups old-fashioned oats
¼ cup brown sugar
1 teaspoon baking powder
1 teaspoon cinnamon
½ teaspoon salt
2 cups milk
1 large egg
3 tablespoons unsalted butter, melted
1 teaspoon vanilla extract

Cinnamon Topping:
5 tablespoons unsalted butter, melted
½ cup brown sugar
1½ tablespoons cinnamon

Cream Cheese Icing:
4 ounces cream cheese, softened
¾ cup powdered sugar
2-3 tablespoons milk
INSTRUCTIONS
Preheat oven to 350ºF and spray an 8" square baking dish or pie plate with nonstick cooking spray.
Add oats, brown sugar, baking powder, cinnamon, and salt in a medium bowl and stir to combine. In another large bowl, whisk together the milk, egg, and vanilla. Slowly pour in the melted butter, whisking constantly.
Add the oat mixture to the wet ingredients and stir to combine. Transfer to the greased baking dish and bake for 25 minutes. Cool slightly before serving.
While the oatmeal bakes, prepare the cinnamon topping by mixing the butter, brown sugar, and cinnamon together until combined. Then in a separate bowl, mix together the cream cheese, powdered sugar, and milk to prepare the cream cheese icing. Drizzle the cinnamon topping and cream cheese icing over the baked oatmeal before serving.
NOTES
- If you want to make a pretty design on the top of your baked oatmeal, set the cinnamon topping and cream cheese icing in the refrigerator while the oatmeal bakes so it has a chance to thicken up a bit first.
– adapted from Mother Thyme
---
More breakfast ideas:
---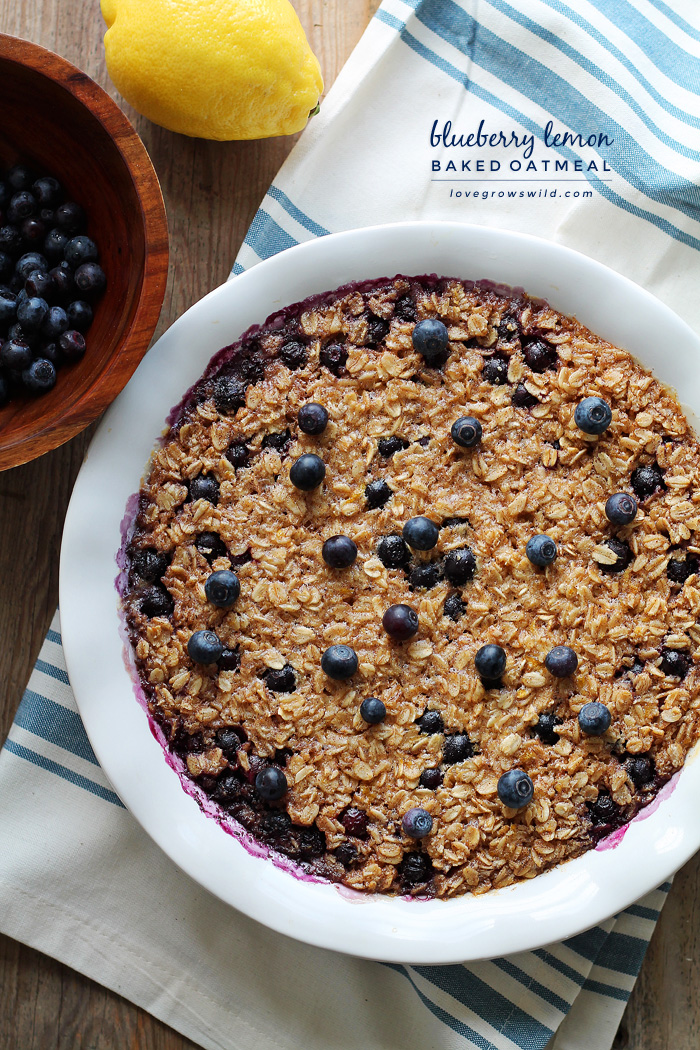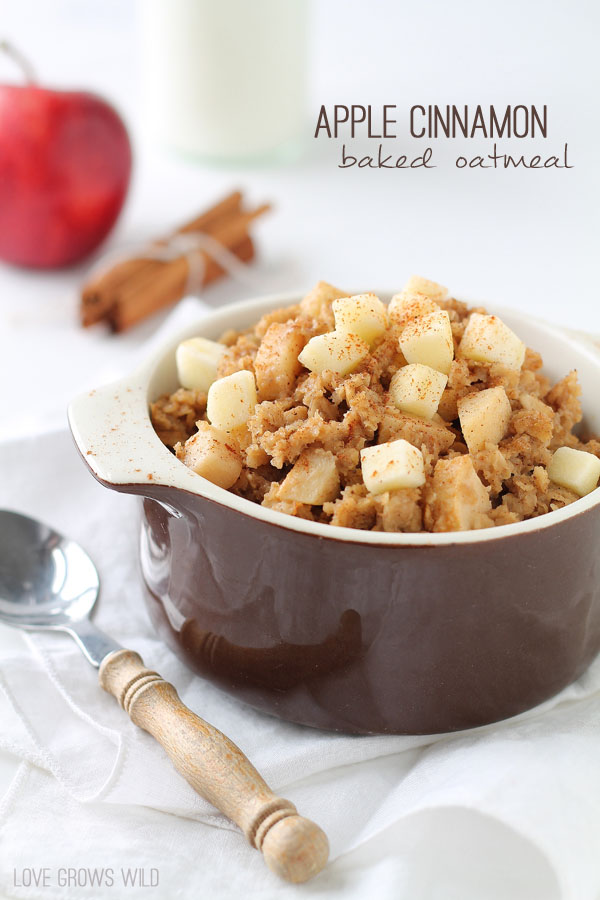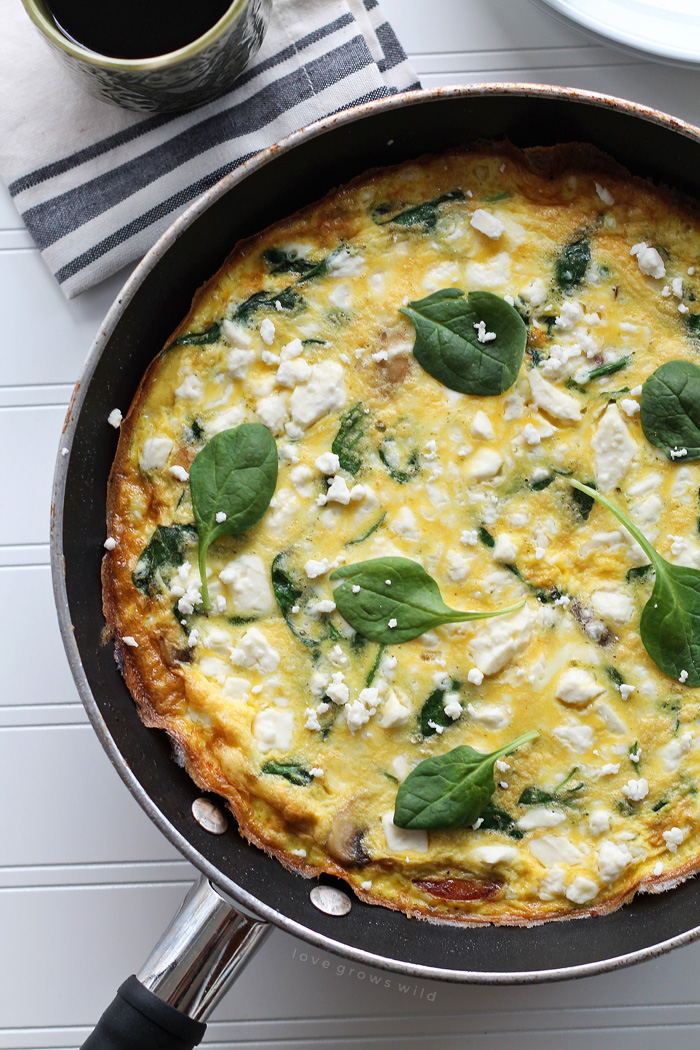 Spinach Mushroom Feta Frittata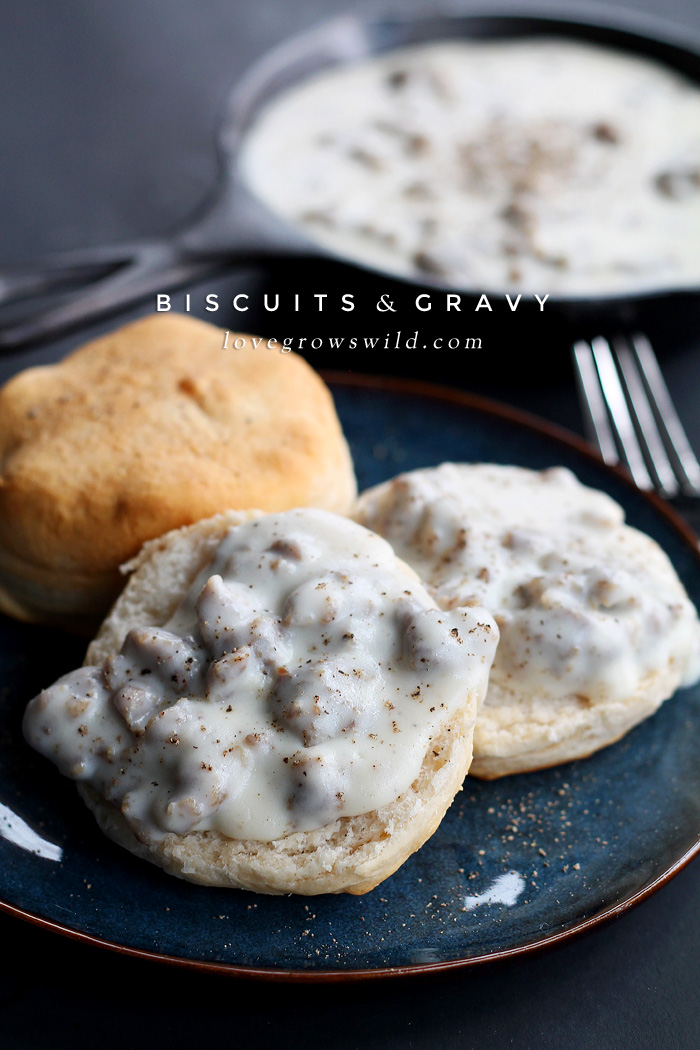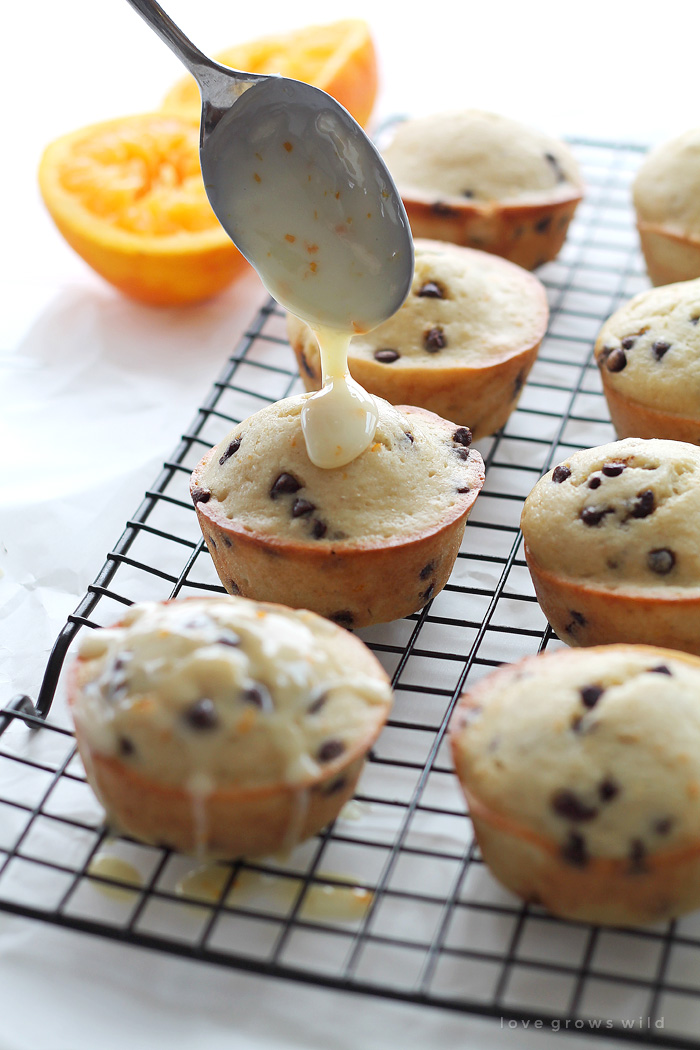 ---
LET'S KEEP IN TOUCH!
---
Subscribe to Blog | Browse my Shop | Follow on Facebook | Follow on Twitter
Follow on Google+ | Follow on Pinterest | Follow on Instagram