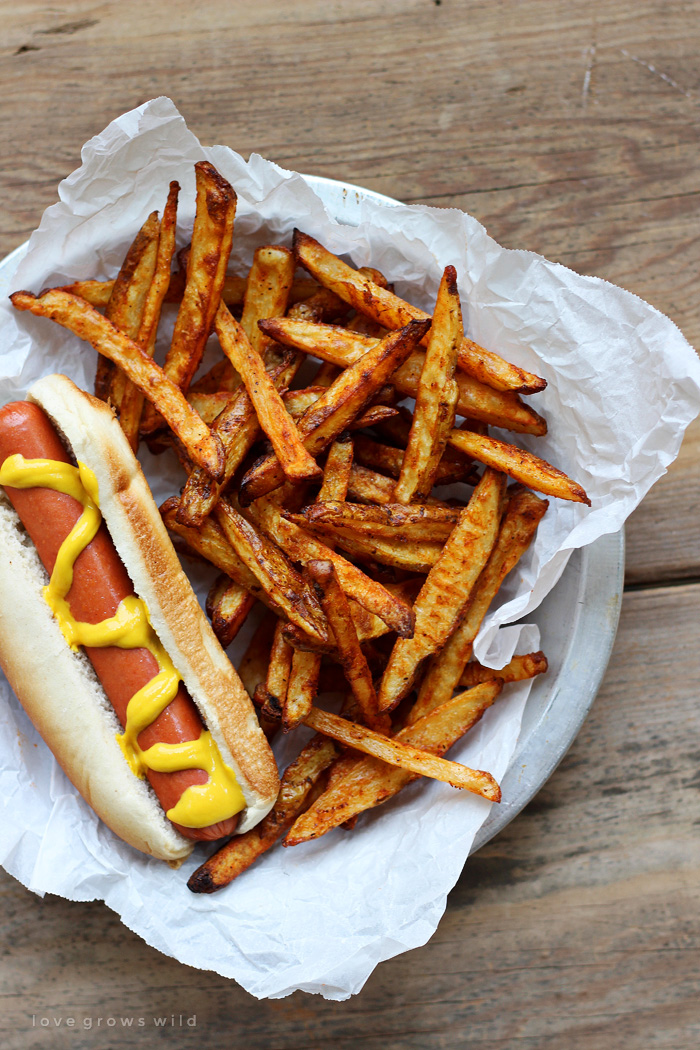 Crispy homemade fries – baked, not fried! – tossed in a delicious spicy seasoning mix. The perfect side to hamburgers, hot dogs, and so much more.



We've done delicious oven-baked steak fries here on the blog, but now comes part 2: SEASONED fries.
Every bit as crispy and addictive as our regular fries, but with a smoky, spicy, super flavorful twist!
The first step to really good homemade fries is soaking the potatoes in water first. I have a good set of photos and explanation in the original post, so I won't go into a ton of detail again, but basically soaking the fries before baking removes some of the starch, which allows the outside to get nice and crispy while the inside stays soft and tender. Just drain and pat them dry really well before adding the seasoning!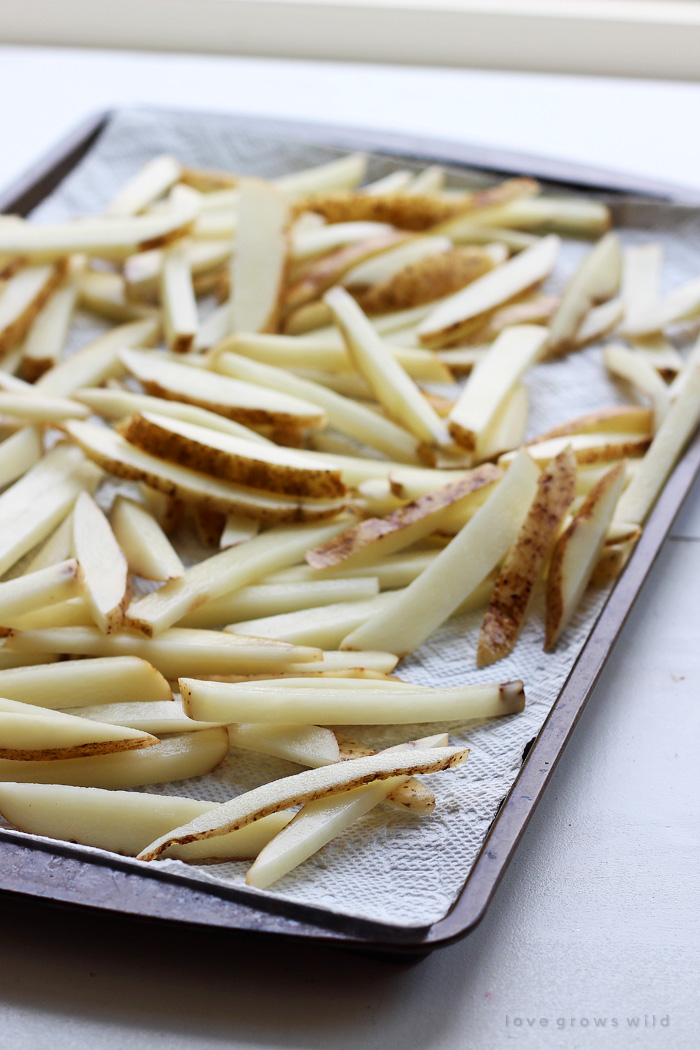 After their bath time, the potatoes get tossed in a bit of canola oil and a yummy seasoning mix: smoked paprika, cumin, garlic powder, cornstarch, salt and pepper. Smoked paprika is the key to giving the fries their smoky heat and also adding a ton of gorgeous color.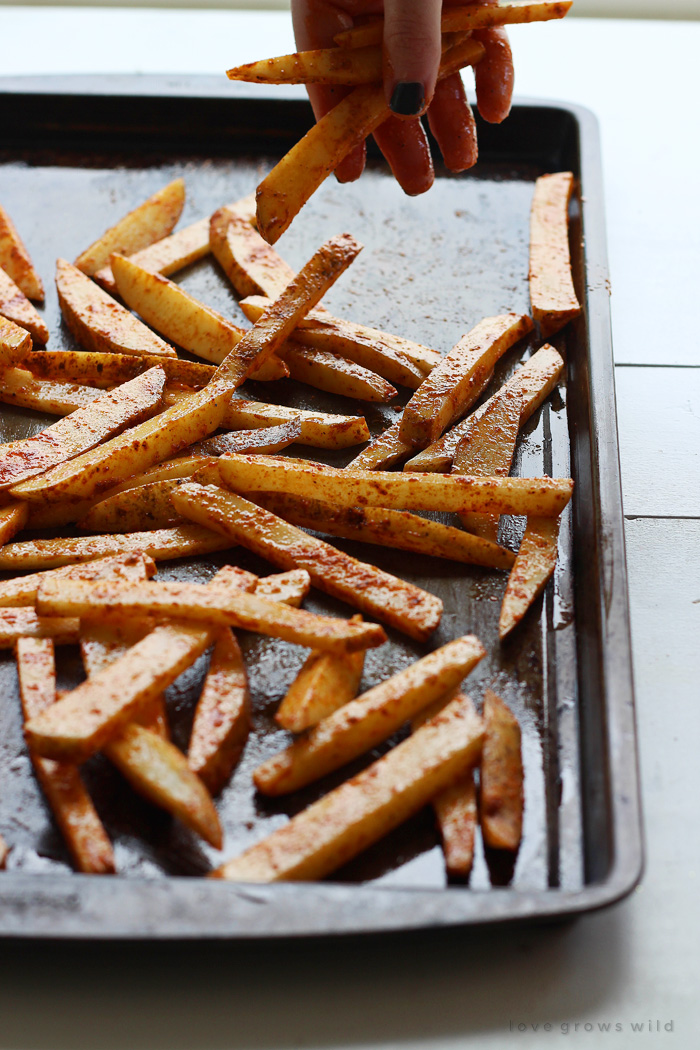 The fries will need to bake for about 40 minutes or so, depending on how thick you cut them and how crowded your baking sheets are (I usually use two of them). Just be sure to watch them closely near the 40 minute mark because they can get a little too dark quickly if you're not careful. I actually like mine extra-crispy though. And slathered in ketchup!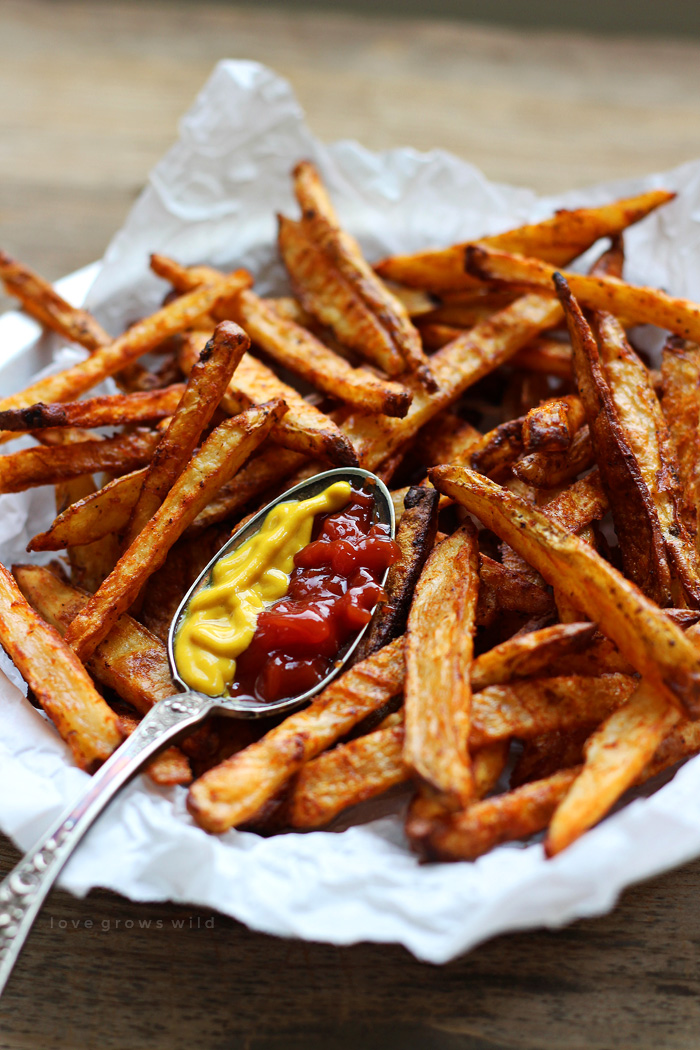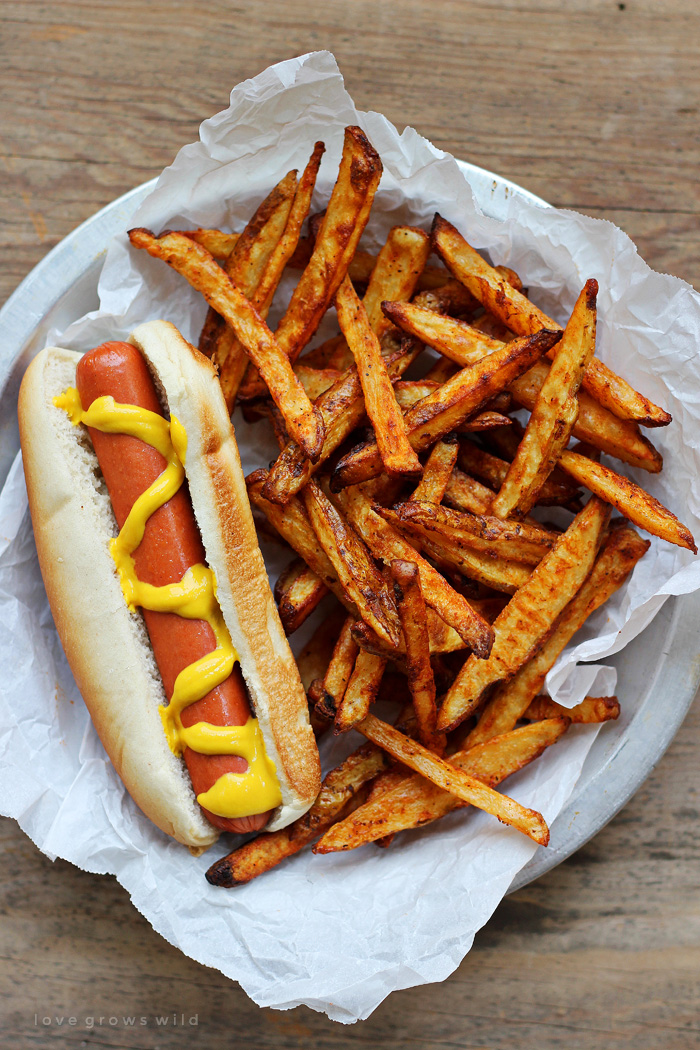 Like what you see? Subscribe to Love Grows Wild so you'll never miss a post!
Follow along on Pinterest, Google+, Instagram, and Facebook for more fun!
Baked Seasoned Fries
INGREDIENTS
3 large or 4 medium russet potatoes
2 tablespoons canola oil
1 tablespoon cornstarch
2 teaspoons smoked paprika
1 teaspoon salt
½ teaspoon black pepper
½ teaspoon cumin
½ teaspoon garlic powder
INSTRUCTIONS
Wash the potatoes, then cut them lengthwise into ½" thick slices. Then cut each slice lengthwise into ¼" sticks. Fill a large bowl with cold water and soak the potato slices for about 1 hour. Drain the potatoes and pat them dry with paper towels.
Preheat oven to 425ºF. In a large bowl, toss the potatoes with canola oil to coat. Mix the cornstarch, smoked paprika, salt, black pepper, cumin, and garlic powder in a small bowl, and add to the potatoes. Toss until potatoes are evenly coated in the seasoning mixture.
Place potatoes in a single layer on 2 parchment-lined baking sheets and bake for 40 minutes, flipping the potatoes halfway through. Check the potatoes and continue baking another 5-10 minutes until desired crispness is reached. Serve with your favorite dipping sauce.
NOTES
- Bake time will depend on your oven, how thick you slice the potatoes, and how much you crowd the baking sheets. Keep a close eye on the potatoes after 40 minutes, as they can burn quickly!
---
More recipes ideas…
---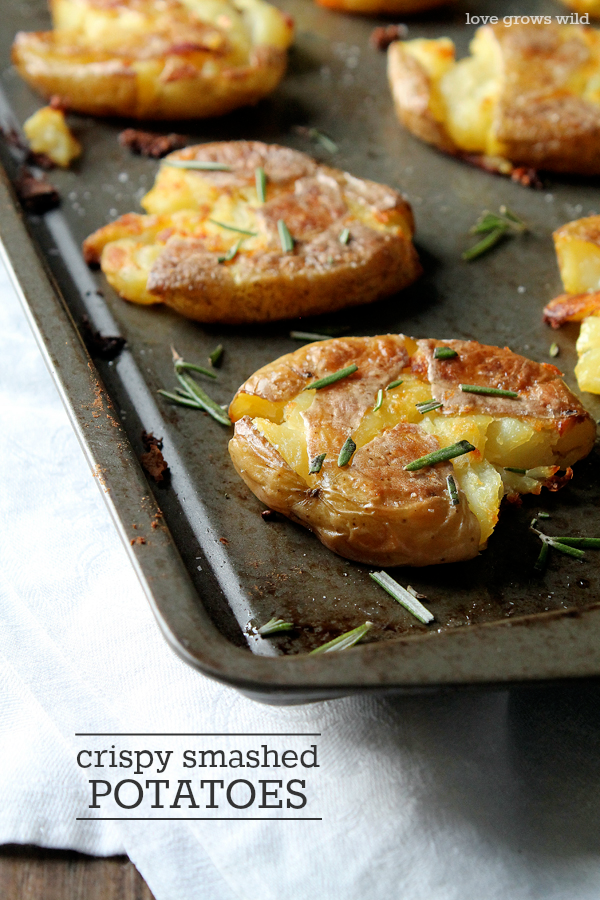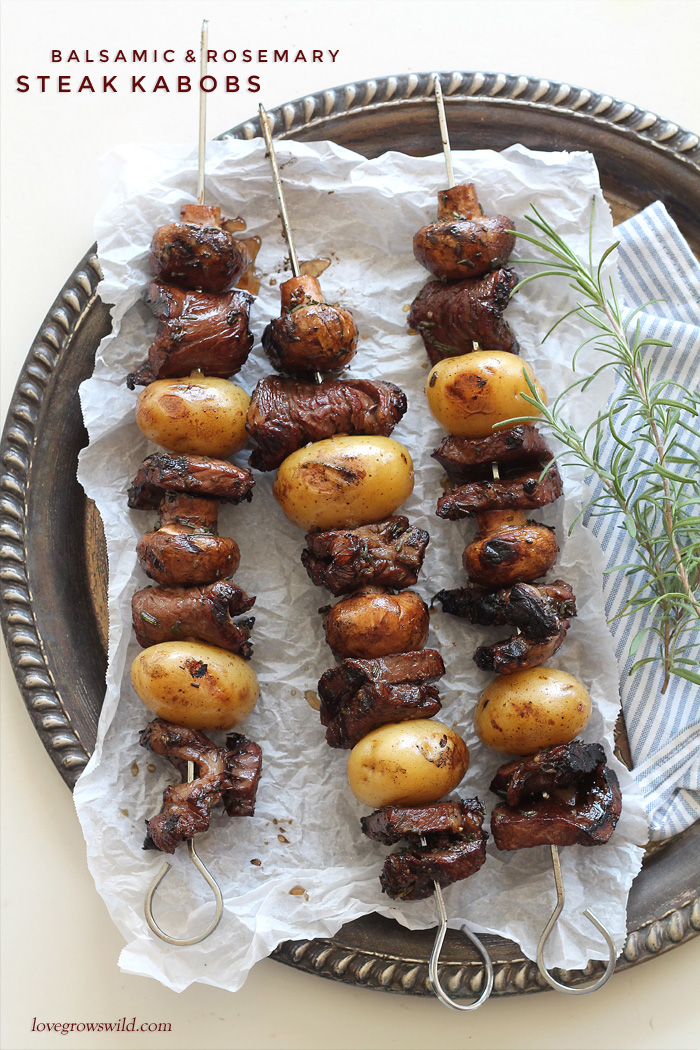 Balsamic Rosemary Steak Kabobs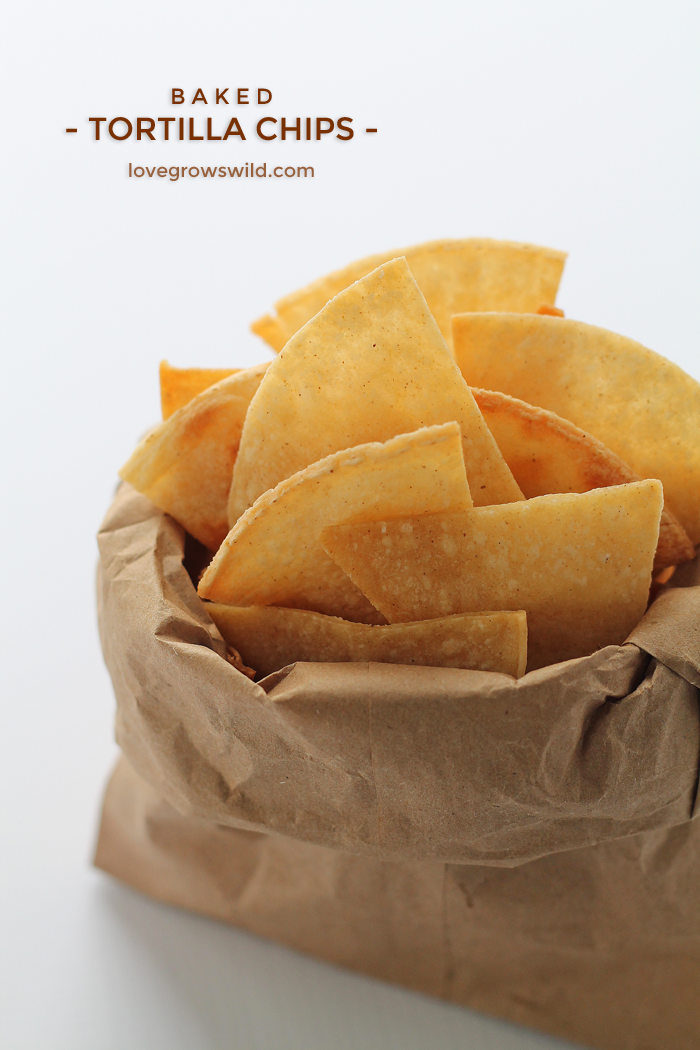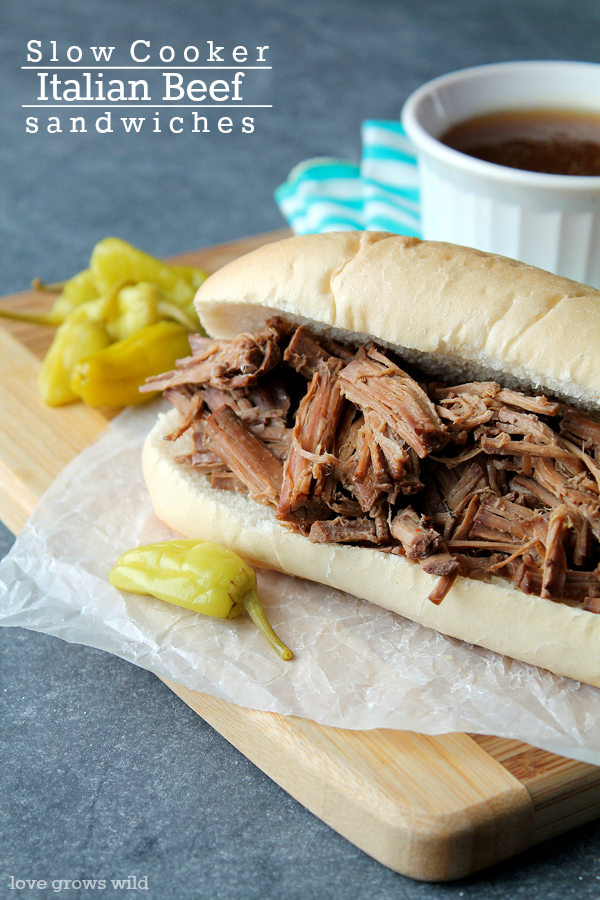 ---
LET'S KEEP IN TOUCH!
---
Subscribe to Blog | Browse my Shop | Follow on Facebook | Follow on Twitter
Follow on Google+ | Follow on Pinterest | Follow on Instagram