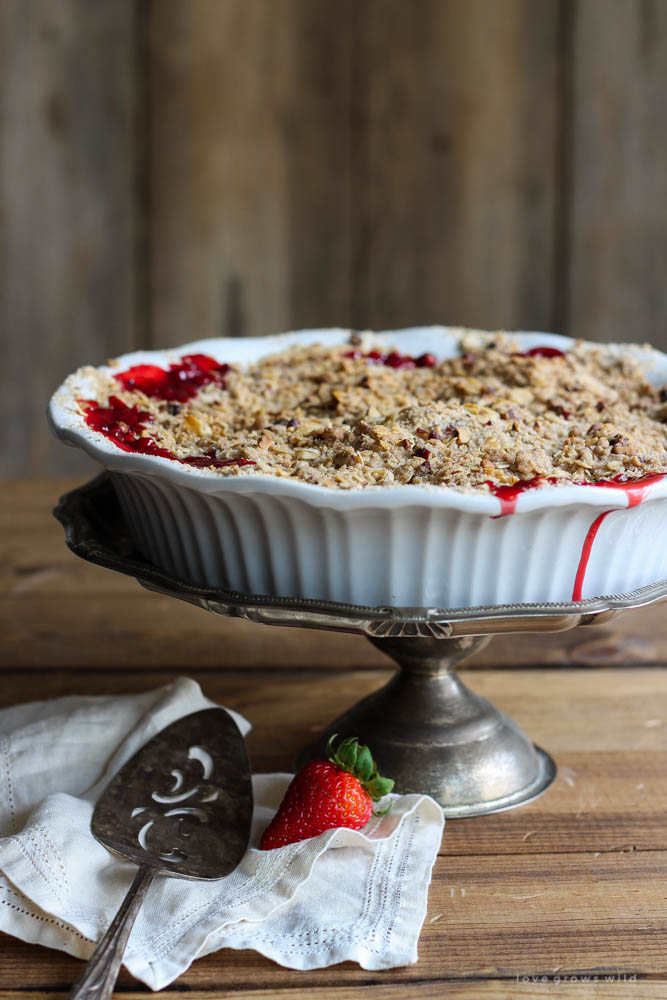 Warm, delicious strawberry crisp with a crunchy, buttery topping and sweet, tender berries…
This crisp is SO much easier than fussing with pie crust and tastes amazing with a scoop or two of ice cream!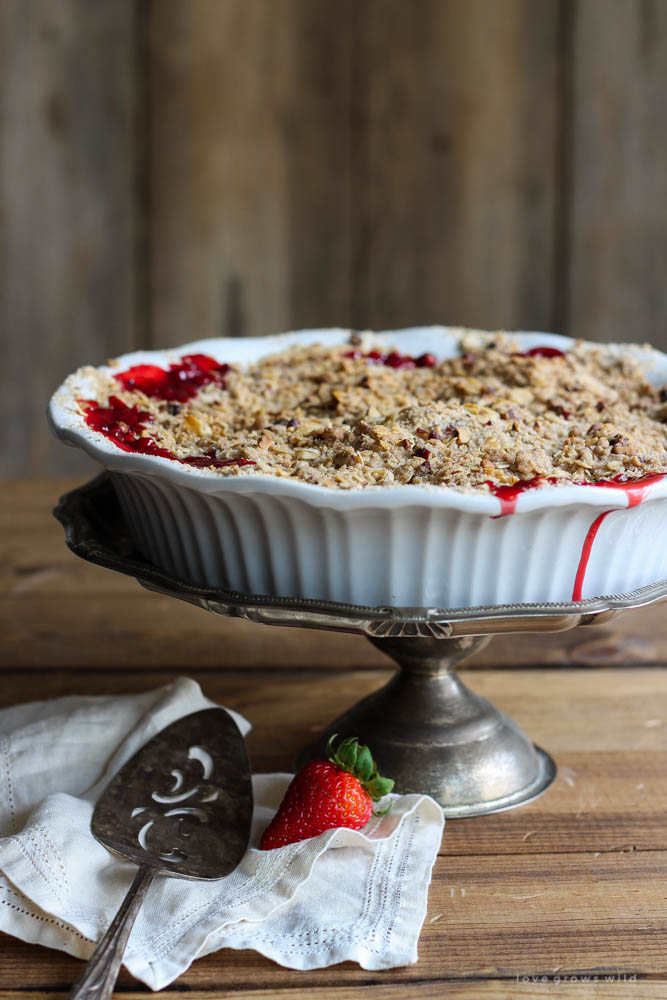 Today's recipe is a real treat, my friends. Sweet seasonal fruit baked until soft and tender… the juices thick and bubbling over the sides of the dish… with a crunchy, buttery topping of chewy oats, nutty pecans, and warm, spicy cinnamon… drool!
I knew I wanted to make some kind of fruit-filled pie or tart or crisp for you this summer and debated which route to go. Do I want to mess around making fussy pie crust all day or do I want to dump some fruit into a dish, pile on a quick and easy topping, and be licking my dessert plate clean as soon as possible? Hmm… looks like the crisp won this round, guys!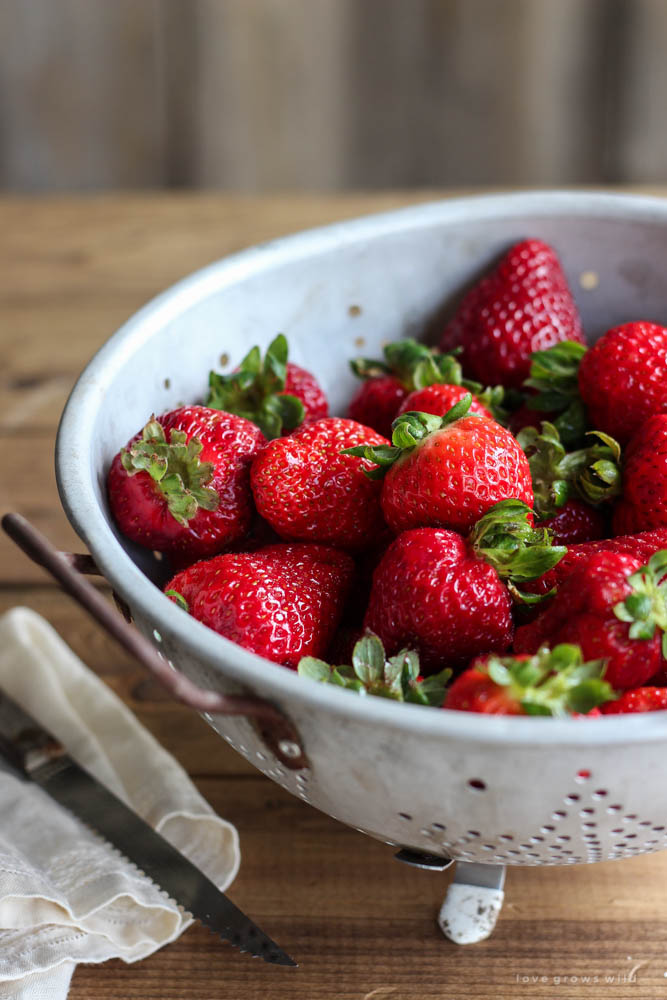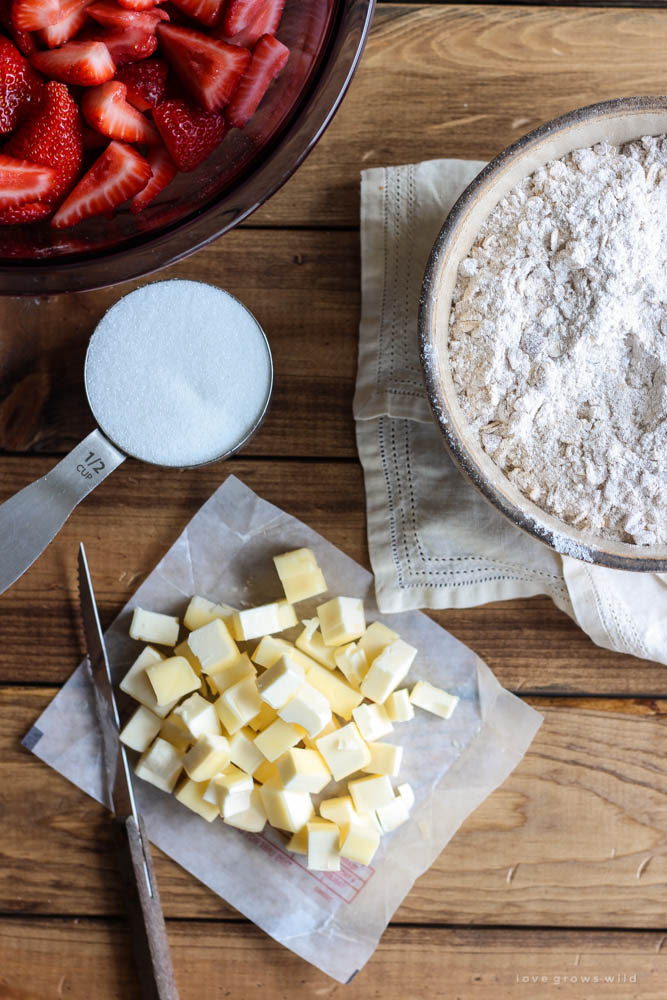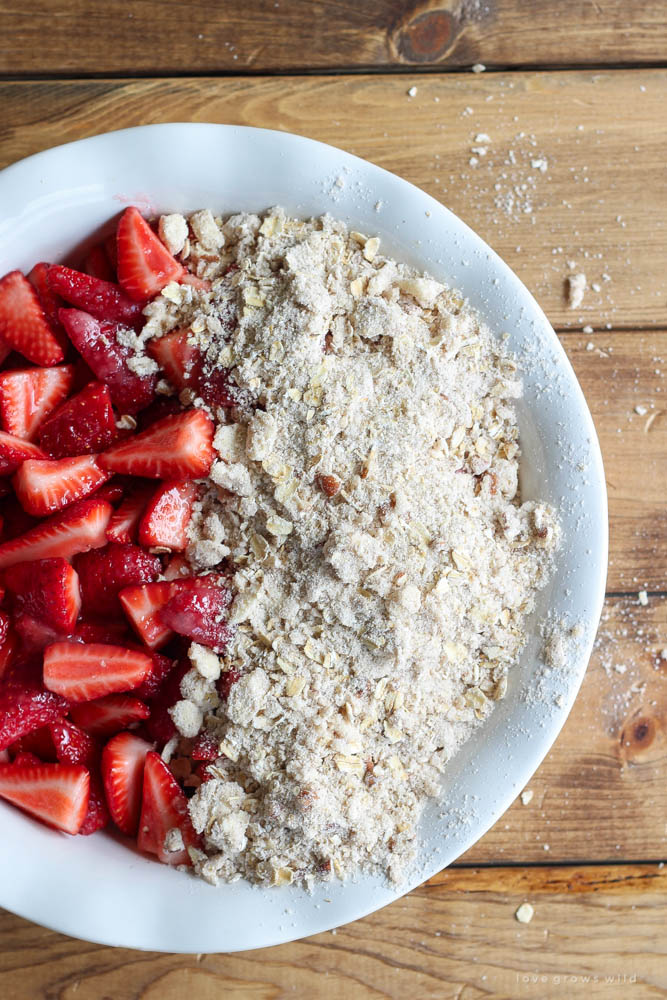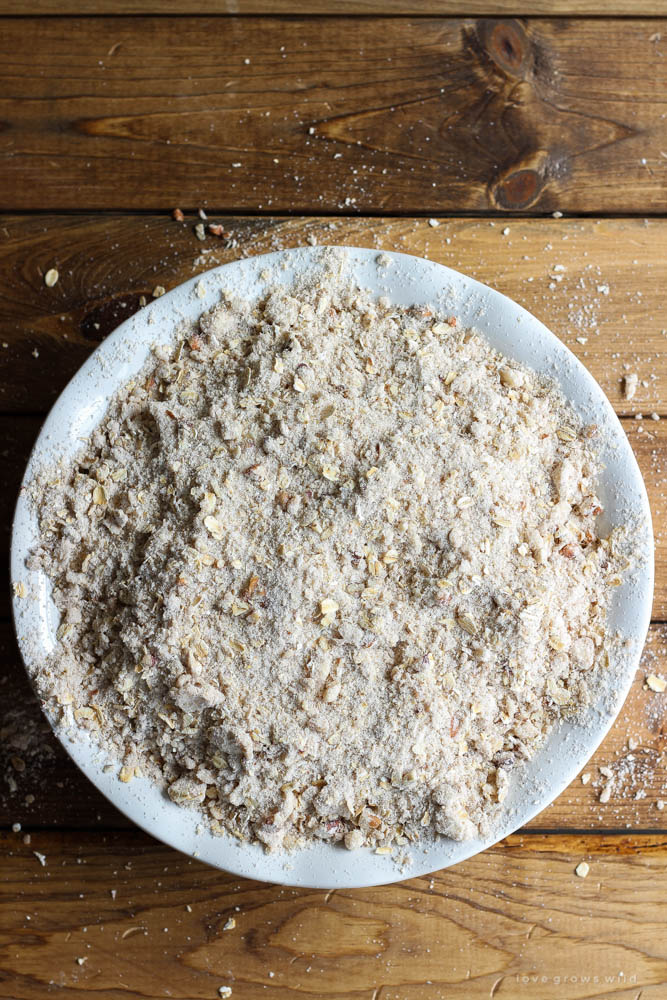 Baking the perfect crisp is quite simple once you do it a few times, and after making no less than FIVE this week (I'm a perfectionist, ya'll… and I like my dessert… ), I have some great tips to share with you:
– The fruit (strawberries in this case) needs a little bit of sweetness and a little bit of cornstarch to create that thick, jam-like filling you're looking for in a pie or crisp. Have you ever sliced into a pie and found a soggy, watery mess that falls right off the spoon? Yeah, we don't want that here. A couple tablespoons of cornstarch will ensure a nice, thick fruit filling!
– I usually bake this in a regular pie dish, but if you have one of those deep-sided ones, this would be a good time to use it. I pile the strawberries high in this recipe and the topping even higher, so to avoid lots of spillage during baking, opt for a deeper dish.
– You can make the topping two ways: in a food processor or in a bowl with a pasty cutter. I like to use my food processor because I can get the butter evenly distributed quickly, but I don't want to process the oats and pecans so much that there's no texture left. Texture is a goooood thing. To avoid that problem, I wait to add the oats and pecans at the very end and just pulse a few times to combine everything. It will look like a massive amount of topping, but a lot of it soaks in around the strawberries and is the perfect fruit-to-topping ratio once it comes out of the oven.
– Serving this crisp with a side of vanilla ice cream is a NON-NEGOTIABLE. Just so we're clear there. 🙂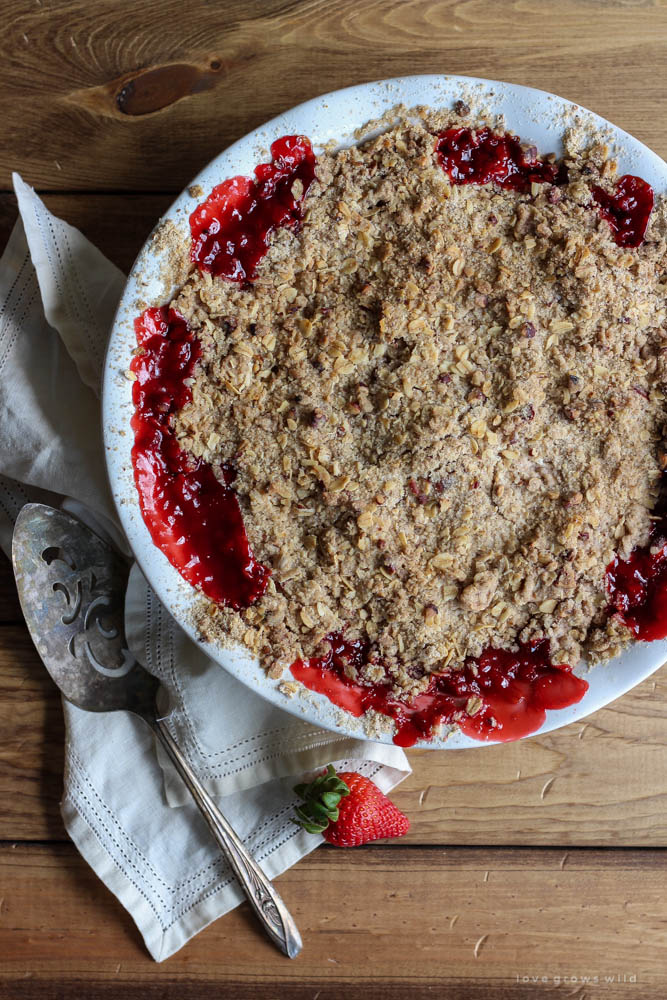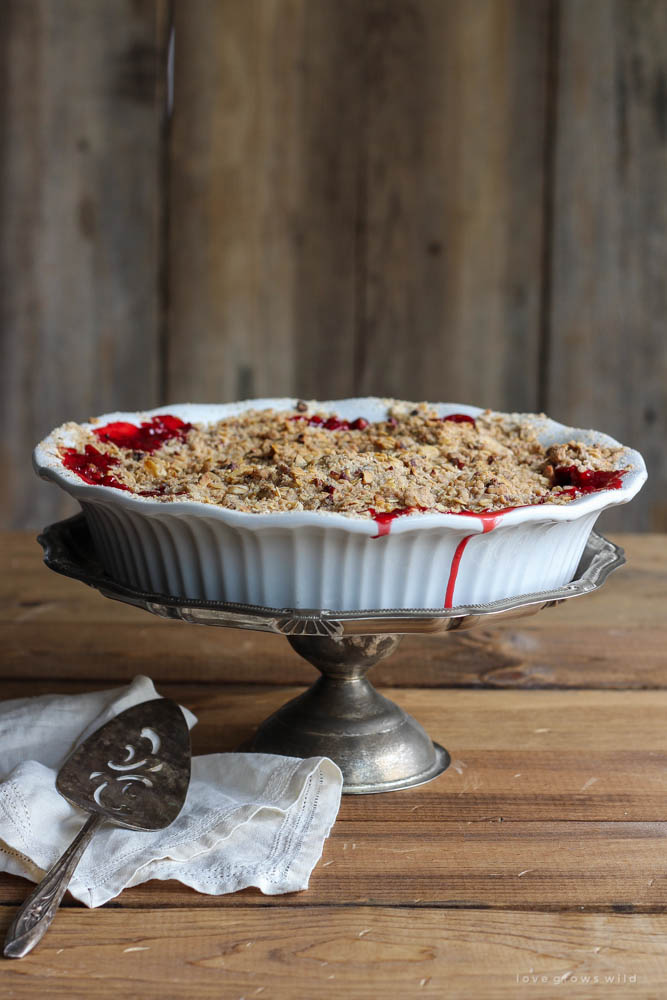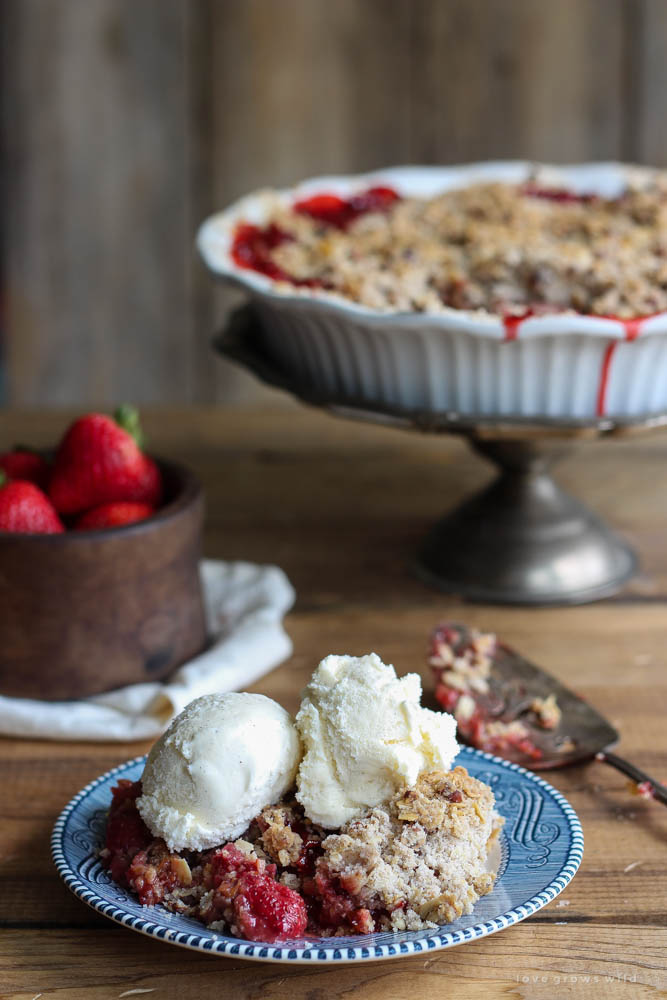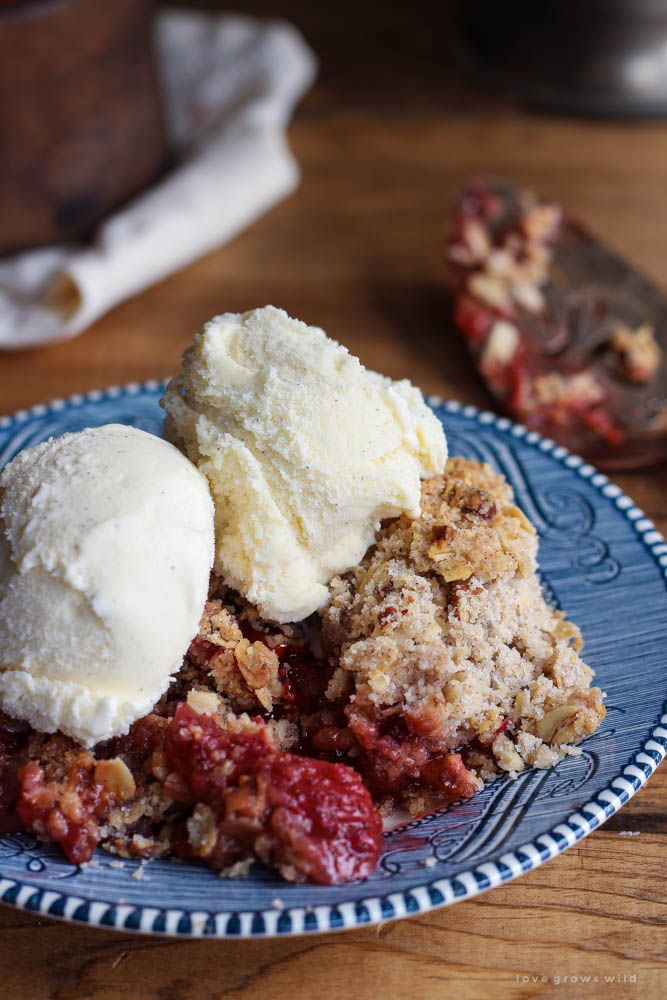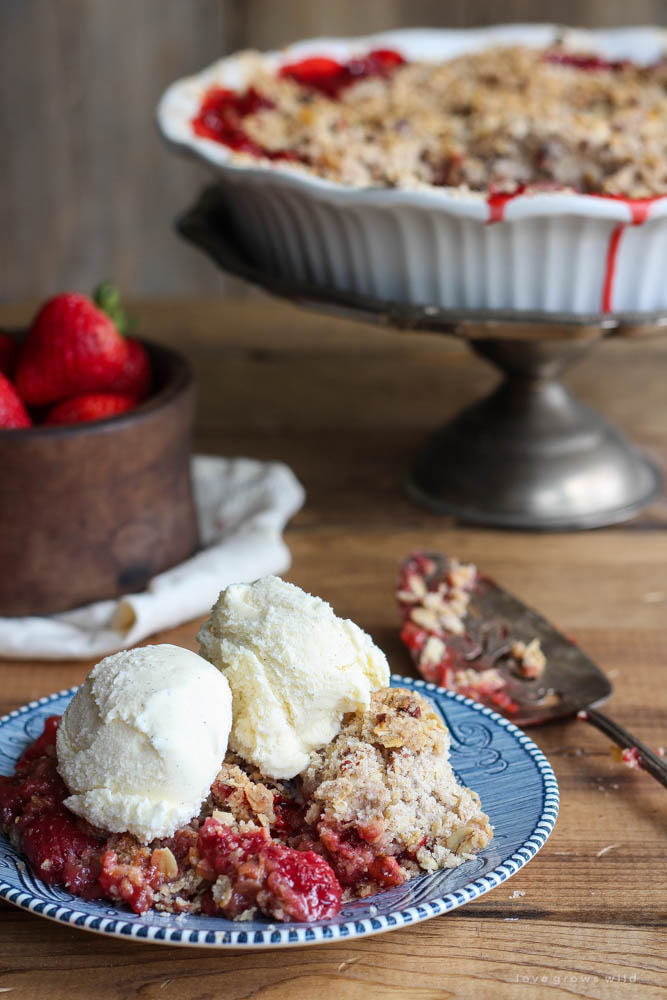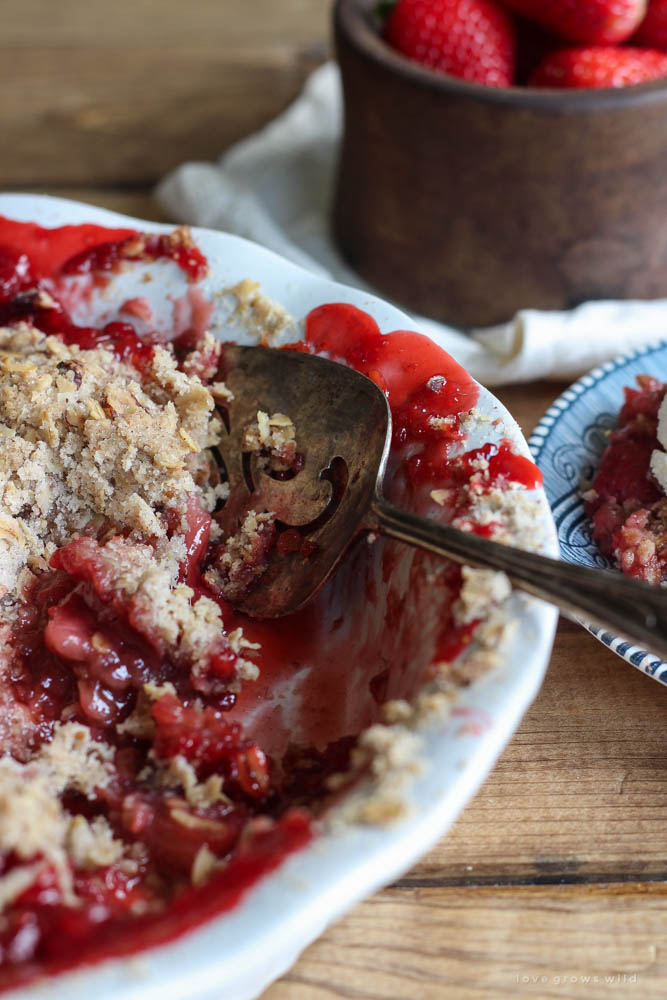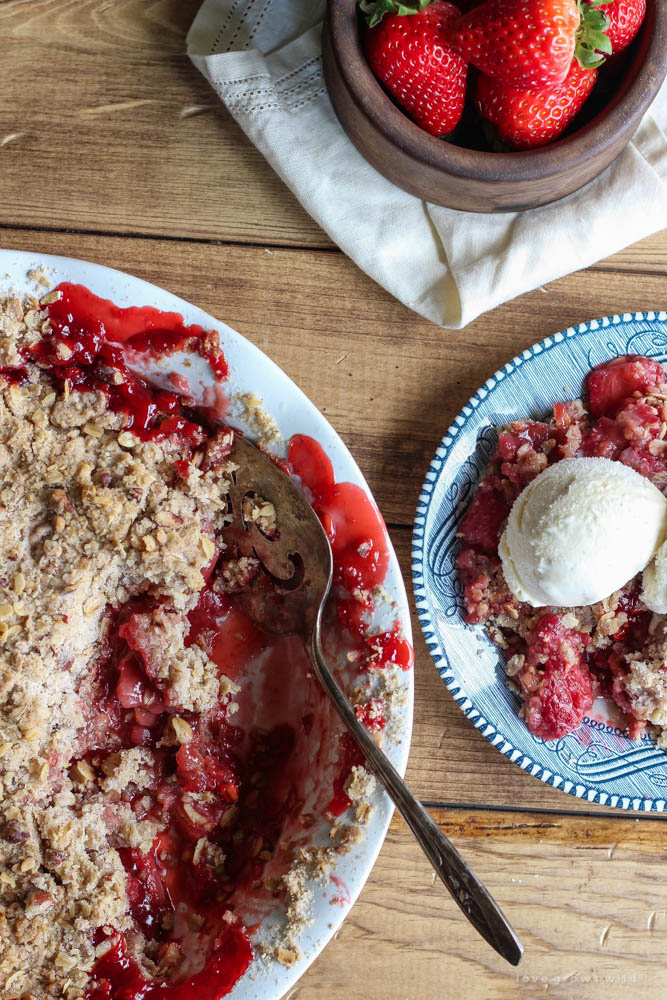 Like what you see? Subscribe to Love Grows Wild so you'll never miss a post!
Follow along on Pinterest, Google+, Instagram, and Facebook for more fun!
Strawberry Crisp
Delicious strawberry crisp made with fresh berries and a crunchy topping of oats and pecans. Serve warm out of the oven with a scoop of vanilla ice cream!
INGREDIENTS
Filling:
6 cups strawberries, hulled and quartered
½ cup granulated sugar
2 tablespoons cornstarch

Topping:
¾ cup all-purpose flour
½ cup granulated sugar
2 teaspoons cinnamon
½ teaspoon salt
8 tablespoons unsalted butter, cold and cut into cubes
¾ cup oats
½ cup pecans, finely chopped

optional: vanilla ice cream, for serving
INSTRUCTIONS
Preheat oven to 350ºF. In a large bowl, combine the strawberries, sugar, and cornstarch. Stir until fruit is fully coated and pour into a 9" pie plate or a 9x9" baking dish.
For the topping, add the flour, sugar, cinnamon, and salt into a food processor and pulse to combine. Add the butter and pulse until small crumbs of butter are evenly distributed throughout the mixture. Then add the oats and pecans and pulse once or twice to combine. Sprinkle the topping evenly over the fruit and set the pie plate on a parchment-lined baking sheet. Bake the crisp for 55-60 minutes, until the fruit filling is bubbling and the topping is golden brown. Cool 10-15 minutes before serving warm with scoops of vanilla ice cream.
NOTES
- If you don't have a food processor, you can also use a pastry cutter or fork to mix the butter into the flour mixture.
– adapted from
Ina Garten
---
More desserts to try:
---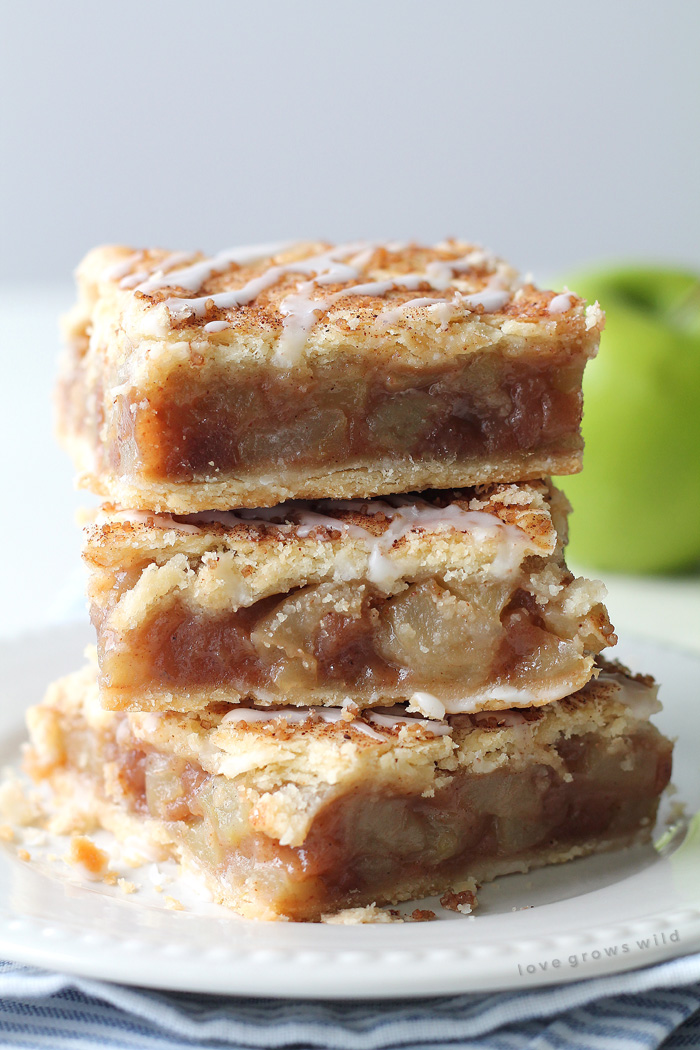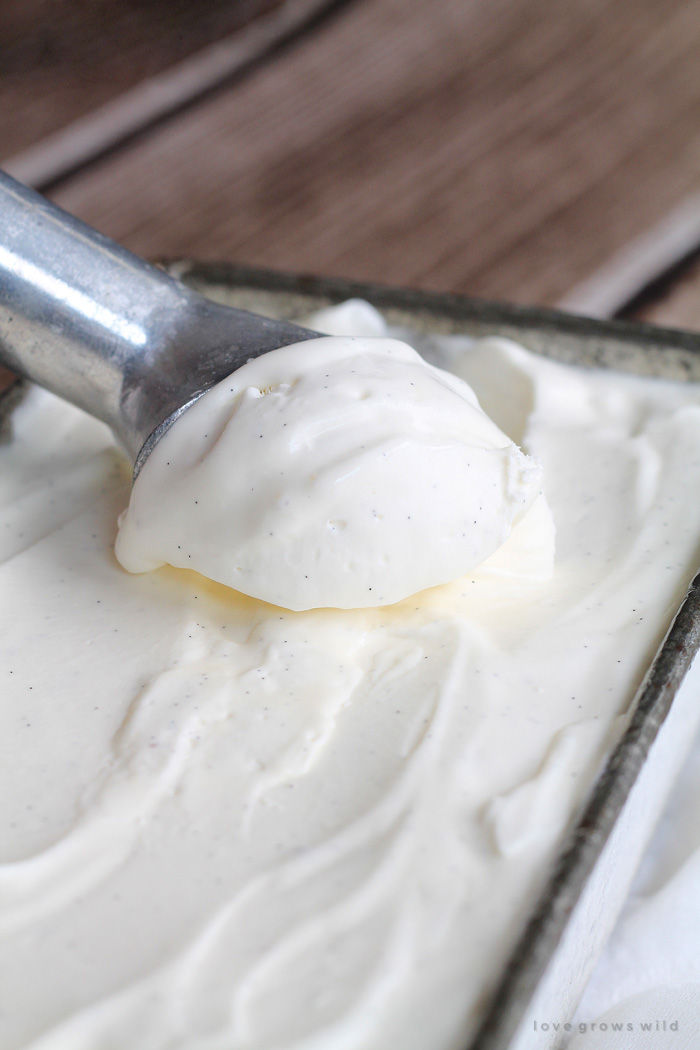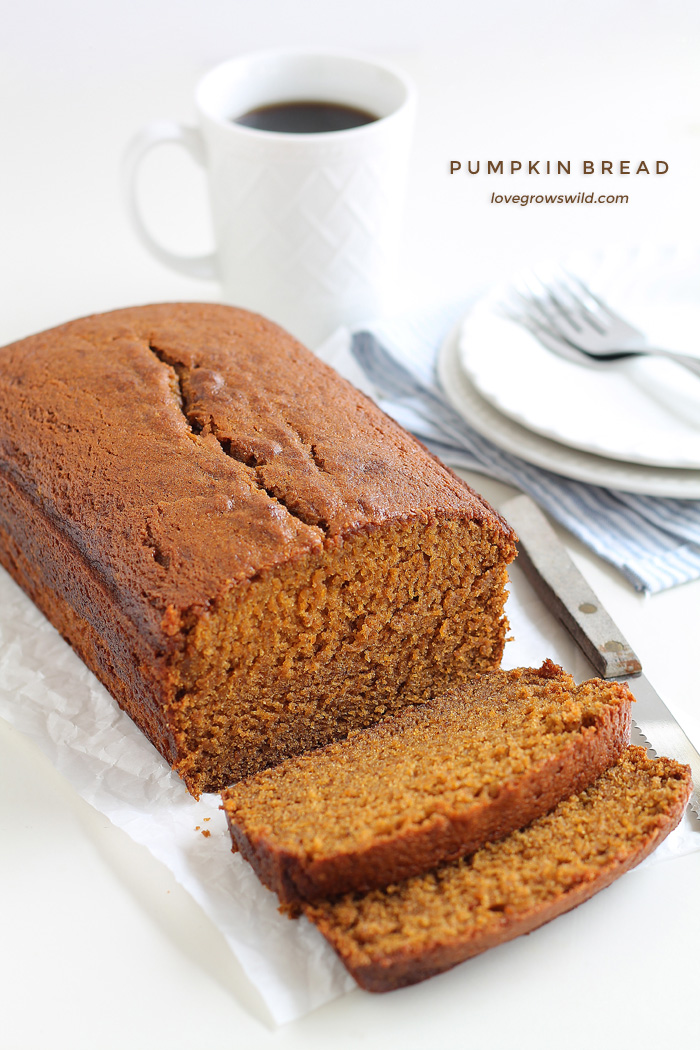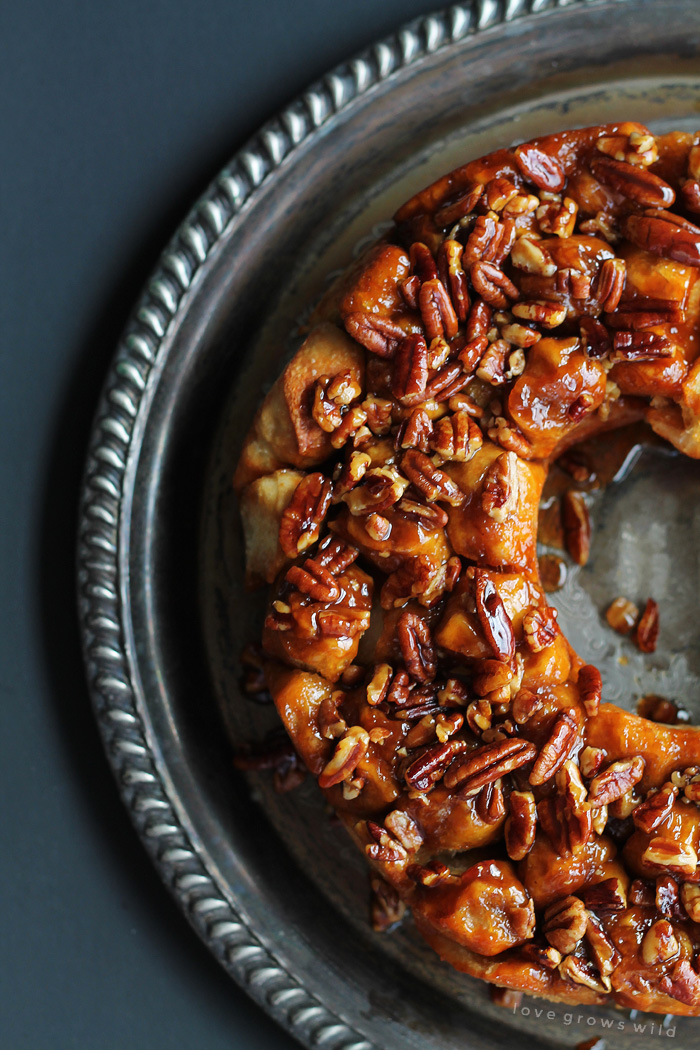 ---
LET'S KEEP IN TOUCH!
---
Subscribe to Blog | Browse my Shop | Follow on Facebook | Follow on Twitter
Follow on Google+ | Follow on Pinterest | Follow on Instagram