Zucchini Bread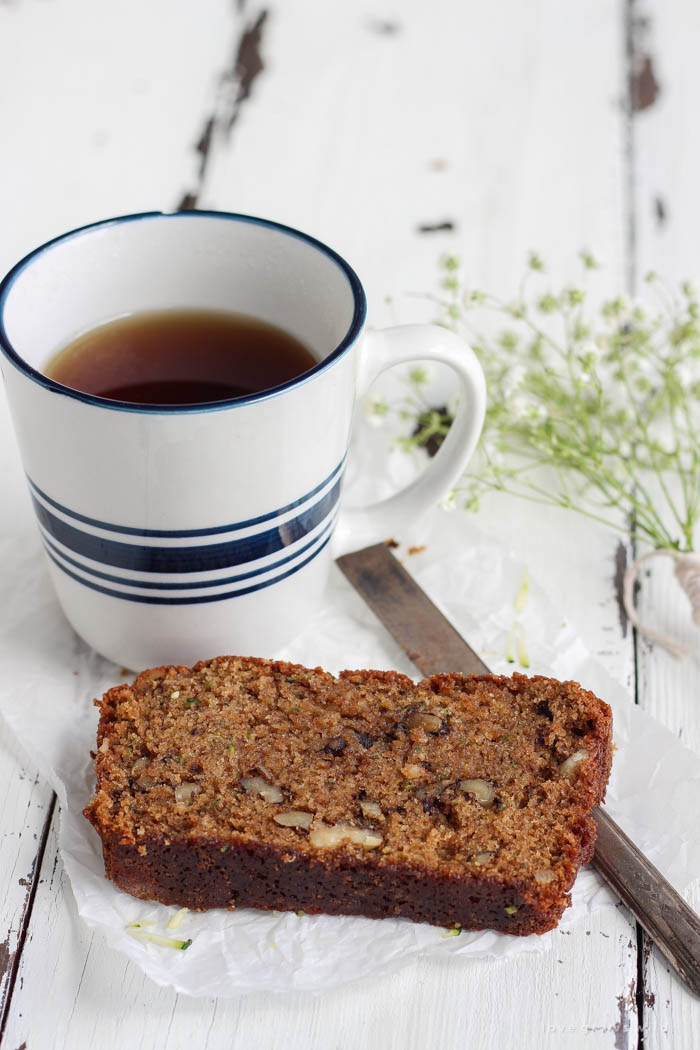 1½ cups all-purpose flour
1½ teaspoons cinnamon
1 teaspoon baking soda
1 teaspoon salt
½ teaspoon nutmeg
¼ teaspoon baking powder
6 tablespoons unsalted butter, softened
1½ cups brown sugar
2 large eggs
1 cup zucchini, grated
⅓ cup milk
1 teaspoon vanilla extract
1 cup walnuts, finely chopped (optional)
Preheat oven to 350°F. Spray a 9" x 5" loaf pan with cooking spray and line bottom of pan with wax paper. In a medium bowl, sift together flour, cinnamon, baking soda, salt, nutmeg, and baking powder. Set aside.
In a large bowl, beat the butter until creamy. Add the brown sugar and beat for 4 minutes. Add the eggs, one at a time, mixing well after each addition. Gather the grated zucchini in a clean kitchen towel and squeeze over a sink or bowl to remove excess liquid. Beat in the grated zucchini. In a small bowl, stir the vanilla into the milk. Mix the dry ingredients into the zucchini mixture in 3 additions on low speed, alternating with the milk mixture.
Spread the batter in an even layer in the prepared pan. Bake for about 50-60 minutes or until a toothpick inserted in the center comes out clean. Let the loaf cool in the pan for 10 minutes, then turn out onto a rack.