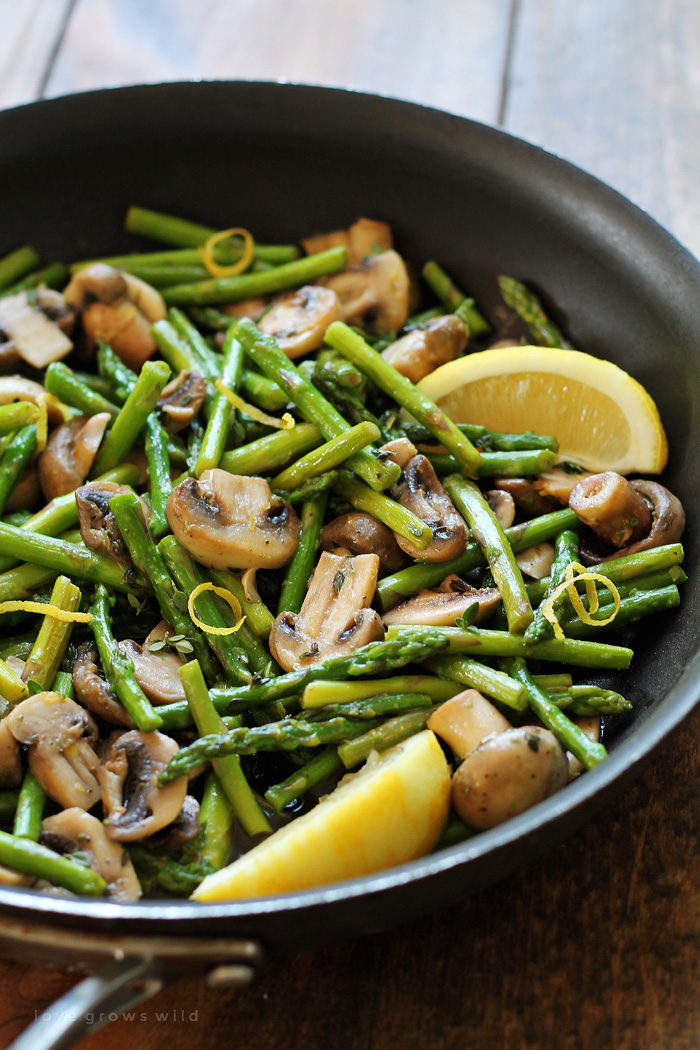 Need a quick and easy side dish that is good for you too? Look no further than this Asparagus and Mushrooms in Lemon-Thyme Butter. Fresh veggies are sautéed in a dab butter for just a few minutes, then tossed with fresh thyme leaves and a squeeze of lemon for a bright, flavorful finish.
I've been banking this recipe for what feels like FOREVER now. I started making it a few years ago, and I tell myself every spring, "Make sure you post the asparagus recipe!". But then I get distracted with building dining room tables and baking giant monster cookies, and I forget. But not this time! I marked this puppy down on the ol' blog calendar a few weeks ago in big, obnoxious red lettering so there was no way I could miss it. Yay for planning ahead and actually being organized!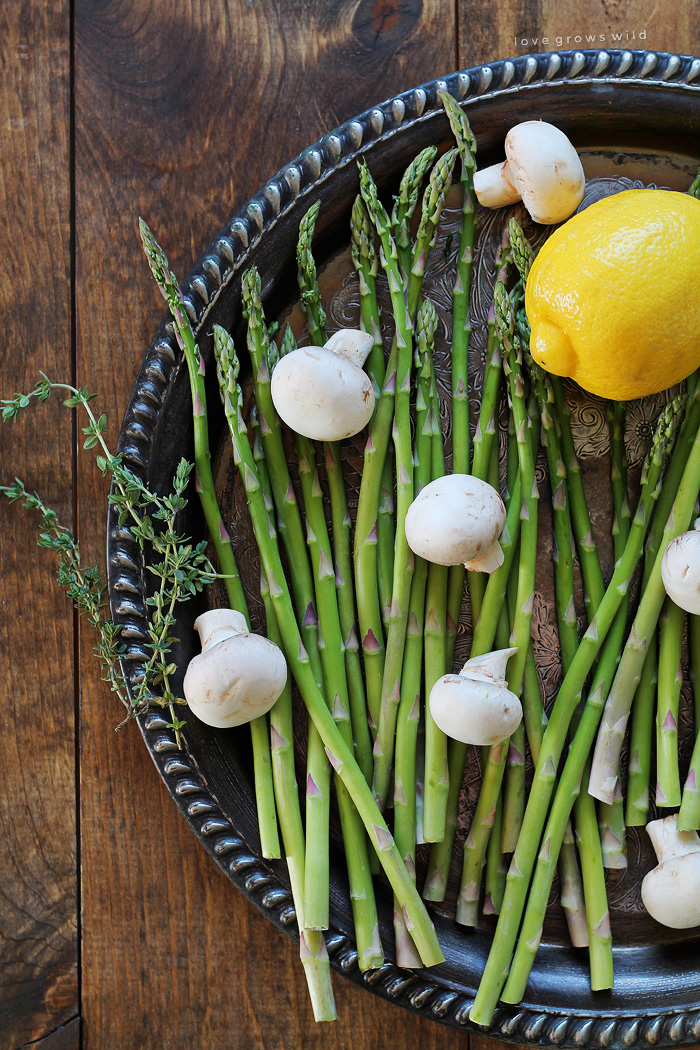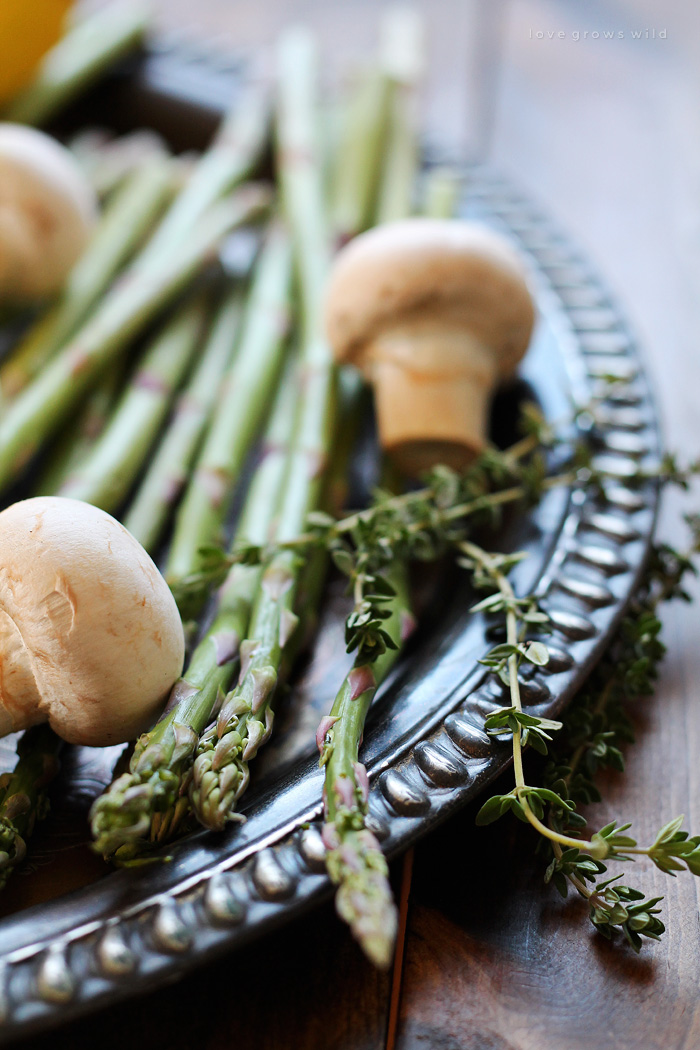 So this is definitely one of my go-to recipes when we're trying to eat healthy. As soon as that beautiful asparagus is in season, you'll find this dish on the menu at least twice a week in our house. Here's why:
1) It's easy. Give the asparagus a little choppy-choppy… give the mushrooms a little wipey-wipey (we don't want to eat dirty mushrooms!)… and cook them in a buttery skillet for not even 5 minutes. Did I mention this recipe is FAST?
2) We are lemon-lovers in this house! Broccoli with lemon… chicken with lemon… asparagus with lemon… you put a squeeze of lemon juice and some zest on just about anything, and my family will love it! The fresh thyme has a lemony essence too, so it just adds to the lemon power of this dish.
3) It makes me feel all healthy and like I'm an awesome gardener. No, I don't grow my own asparagus or mushrooms, but I DO grow my own herbs, and there is nothing more satisfying than walking out into your yard, clipping some fresh herbs that you managed NOT to kill, and cooking with them! I definitely do not have a green thumb, so thank goodness I'm married to a farmer who helps me keep those poor plants alive.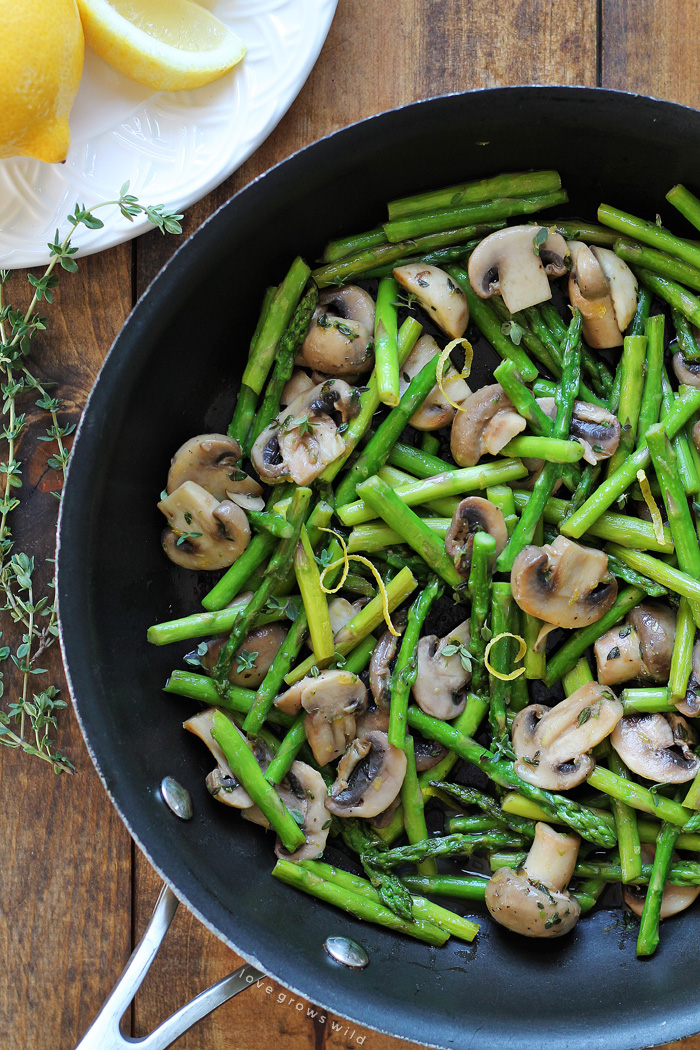 You can pair this recipe with just about anything, but I especially love to serve it with a simple grilled chicken breast or herb-rubbed pork chop. Add some rolls and/or a salad, and you have one delicious and simple meal for any night of the week!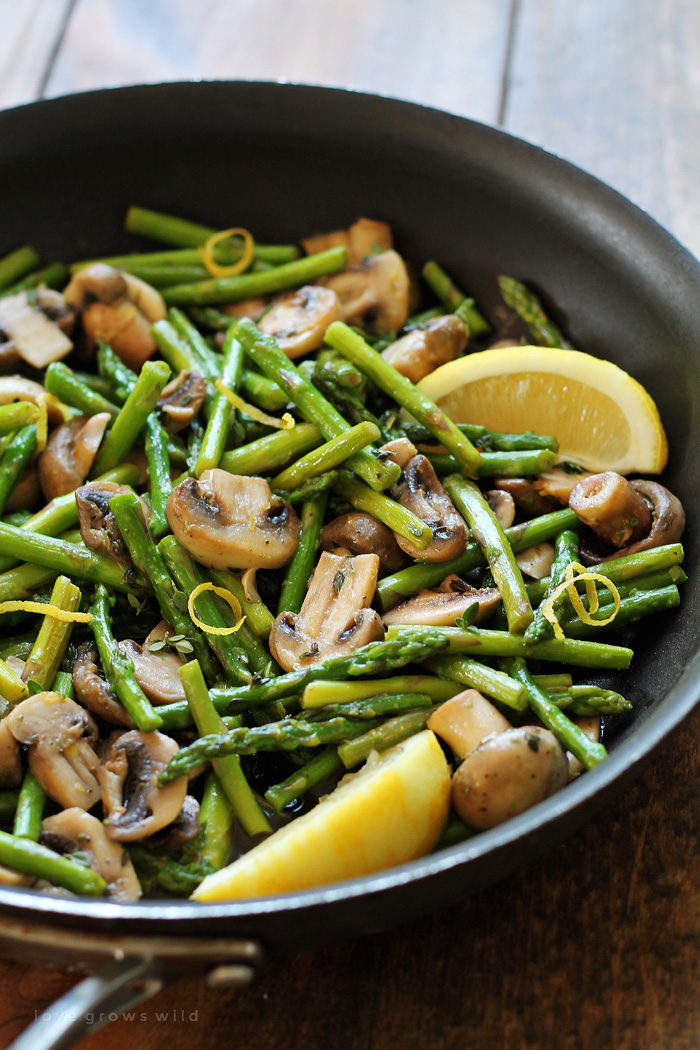 Like what you see? Subscribe to Love Grows Wild so you'll never miss a post!
Follow along on Pinterest, Google+, Instagram, and Facebook for more fun!
Asparagus and Mushrooms in Lemon Thyme Butter
Asparagus and mushrooms lightly sautéed in butter and flavored with lemon zest and fresh thyme. A delicious and healthy side dish that pairs well with just about any meal!
INGREDIENTS
1 pound fresh asparagus, trimmed and cut into 2" pieces
8 ounces fresh mushrooms, cleaned and sliced
1 tablespoon unsalted butter
1 tablespoon olive oil
1 teaspoon fresh thyme, minced
1 teaspoon grated lemon zest
1 teaspoon fresh lemon juice
½ teaspoon salt
¼ teaspoon pepper
INSTRUCTIONS
Heat butter and oil in a large skillet over medium heat. Add asparagus and mushrooms and cook 4-5 minutes, stirring occasionally, until crisp-tender. Stir in thyme, lemon zest, lemon juice, salt, and pepper and serve immediately.
---
Are you making this recipe? I'd LOVE to see it! Post a photo of your creation on Instagram and use the hashtag #MyLGWRecipe. It may just get featured!
---

---
More recipes to try:
---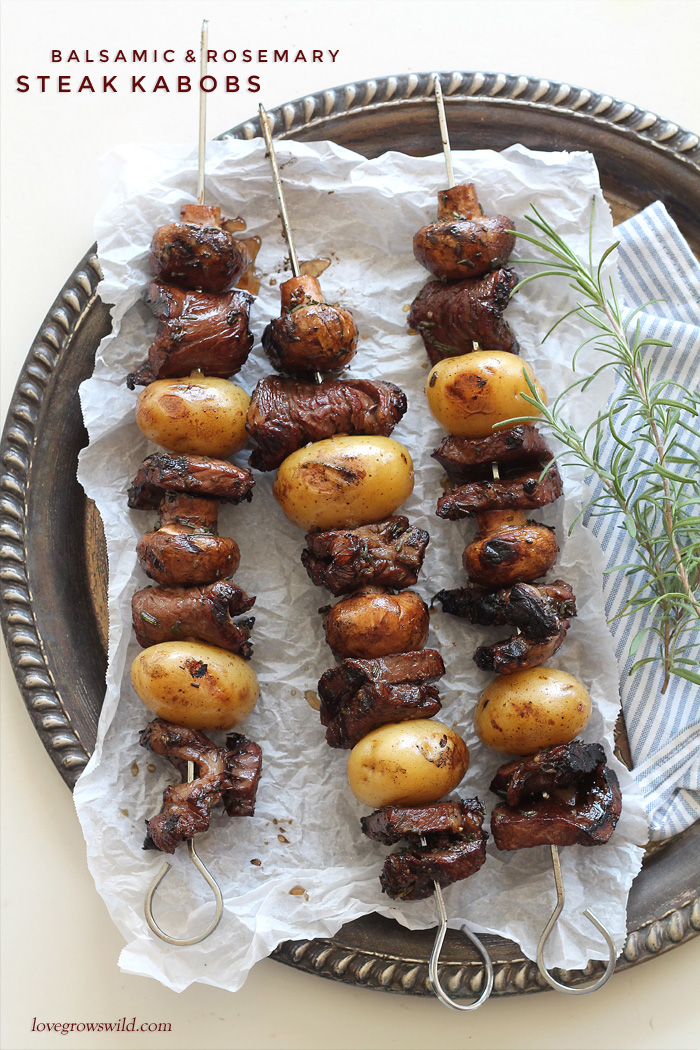 Balsamic Rosemary Steak Kabobs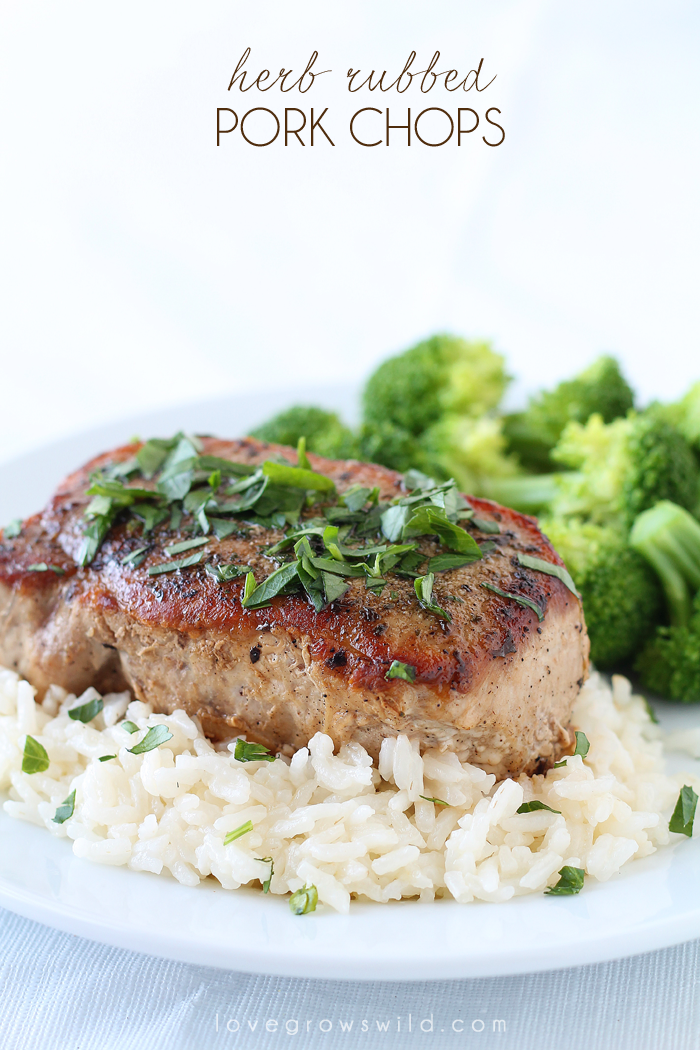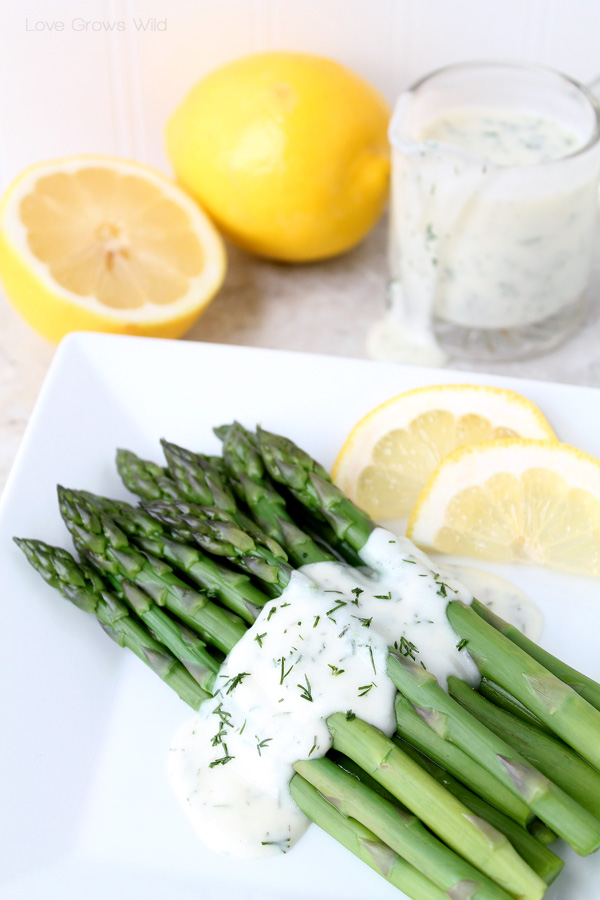 Asparagus with Lemon-Dill Sauce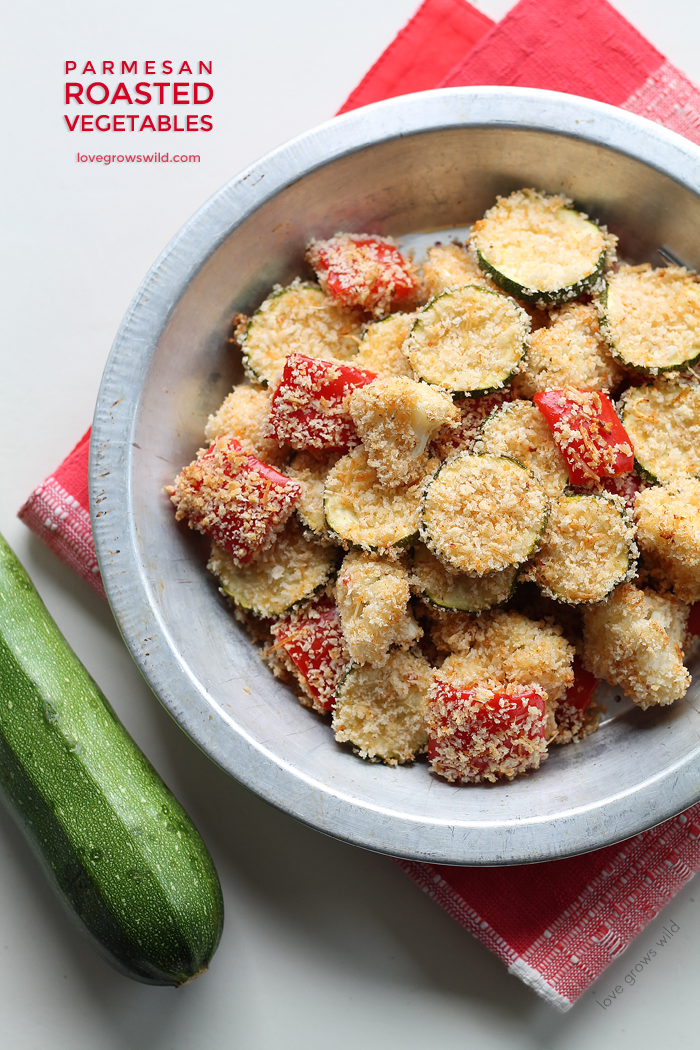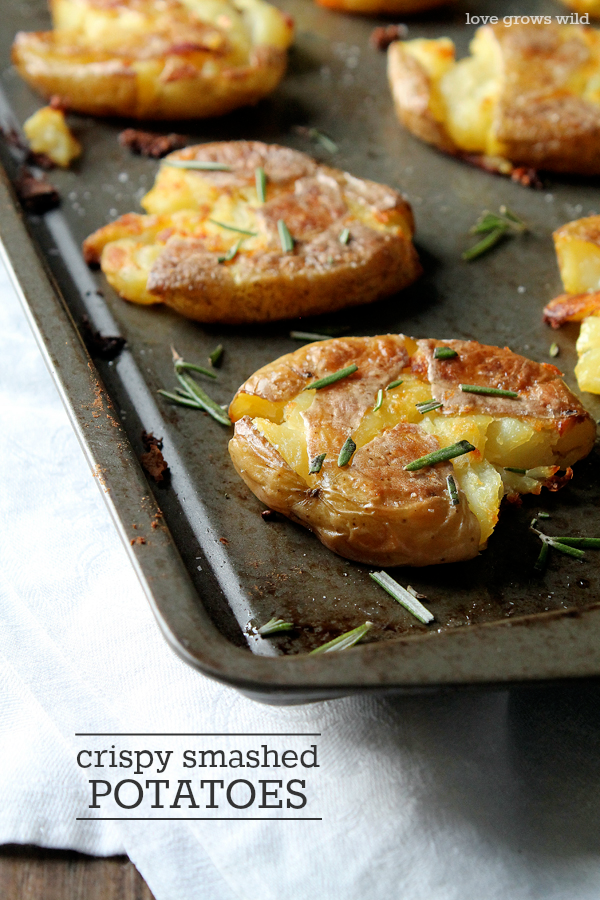 ---
LET'S KEEP IN TOUCH!
---
Subscribe to Blog | Browse my Shop | Follow on Facebook | Follow on Twitter
Follow on Google+ | Follow on Pinterest | Follow on Instagram