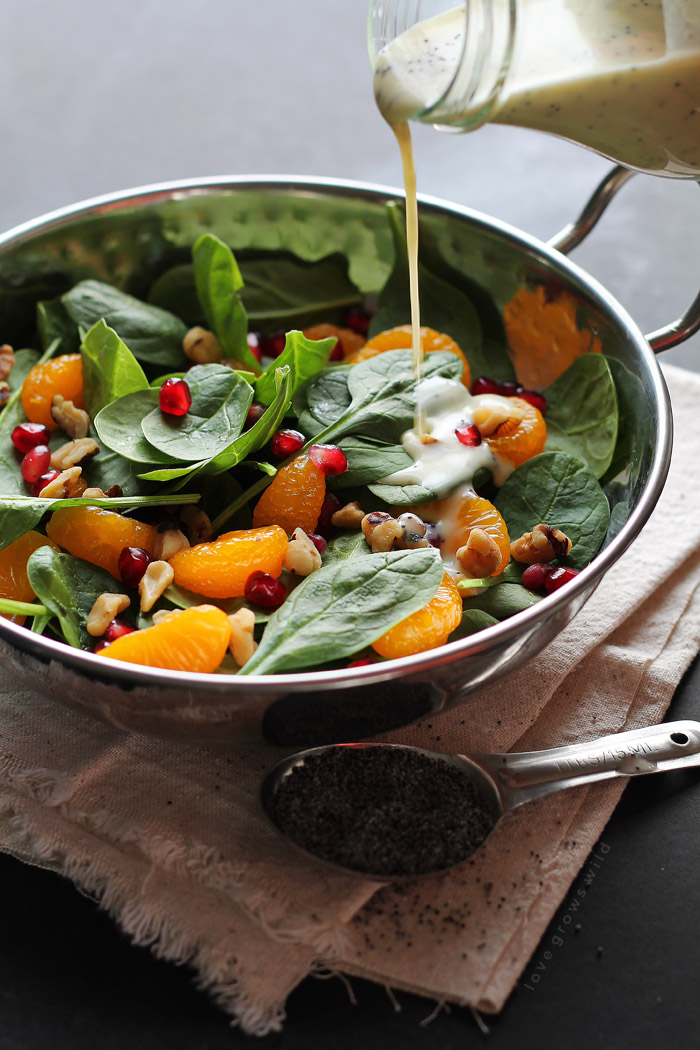 A fresh, healthy Poppyseed Dressing that you can whip up in just seconds! This homemade version is way better than any store-bought dressing you can find!
Tis the season for healthy eating, ya'll! I don't know about you, but after all the sugar cookies I indulged in over the holidays, it is time to get back in a good, healthy routine STAT. If you follow me over on Instagram (hey Insta buddies!), you might have seen this post where I finally admitted to the 10 pounds that somehow crept up on me this year. How did that happen?? Oh yeah… I write a food blog, love to eat, and loathe working out. That probably has something to do with it.
But I'm working on kicking those bad habits and adding in some good ones, and before you know it, I'll be back to my fighting weight. I like to call that magical number "pre-baby" and "pre-blog". So to kick off the new year with healthier eating, I bring you a homemade recipe for one of my favorite salad dressings… poppyseed!
Spoiler alert: Today is our very first giveaway of 2015!! Keep reading!
I know it's super convenient to have a couple store-bought salad dressings sitting in your refrigerator, but to me, nothing beats whipping up a fresh batch of homemade dressing just the way you like it. It literally takes under a minute to make, is MUCH healthier than the stuff you get at the store filled with preservatives and junk, and tastes 100x better with fresh ingredients. And I'm willing to bet you probably already have a majority of the ingredients on hand already.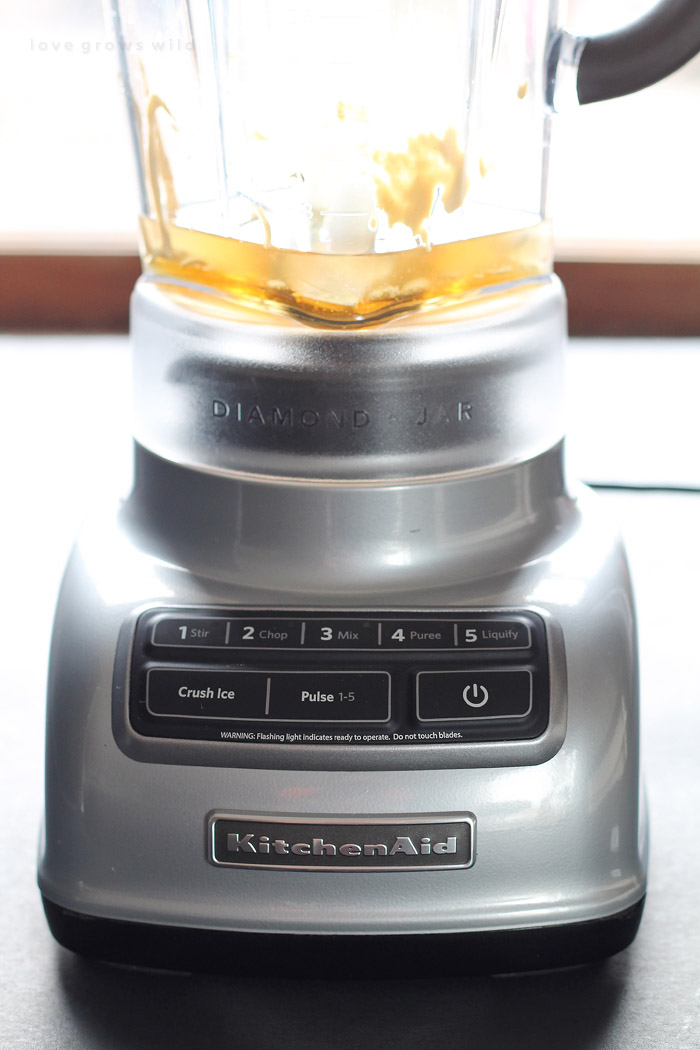 Into a blender goes vinegar, dijon mustard, sugar, salt, and onion. I also add a good scoop of plain Greek yogurt to thicken it up and make it extra creamy. Whip it together on high and slowly stream in some oil. Finally, stir in the star ingredient, poppyseeds, and you have yourself a quick, healthy, delicious salad dressing!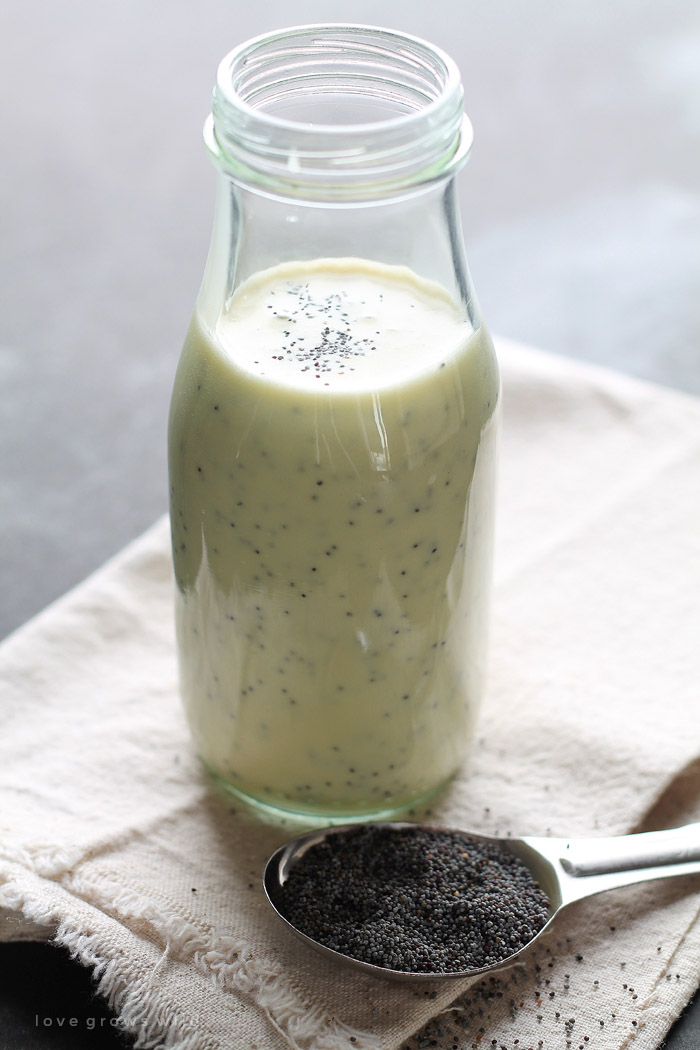 I like using apple cider vinegar and vegetable oil in this recipe, but you can sub regular vinegar and a different oil too, if that's what you have on hand. And if you want to make this recipe even healthier, swap out the granulated sugar for honey. I prefer the taste and texture of using the sugar, but honey will do the trick too!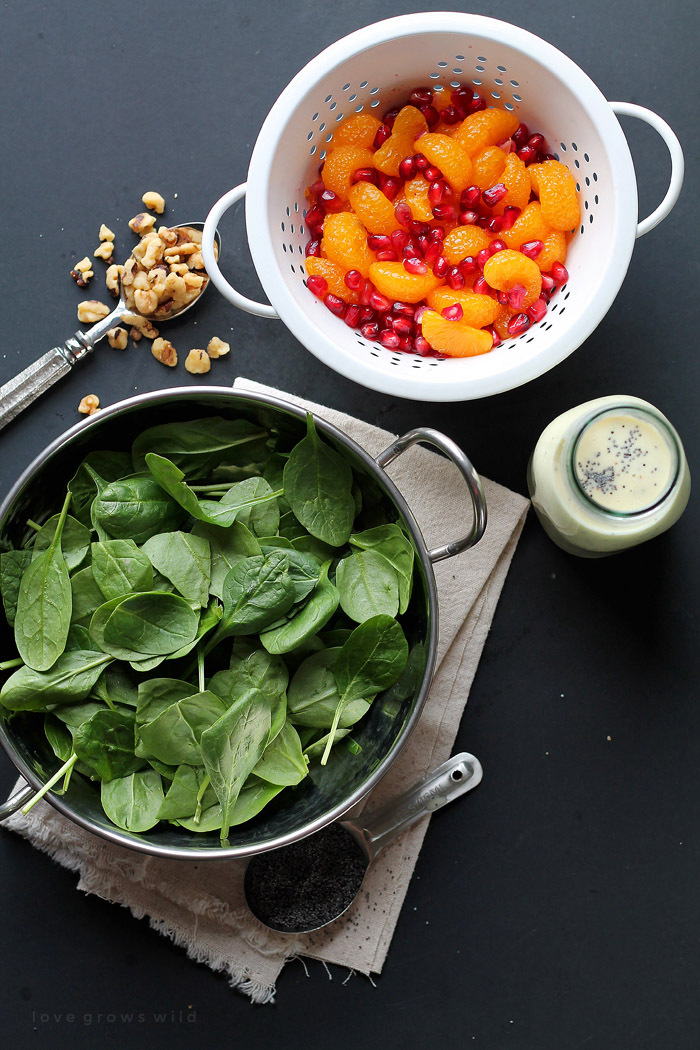 Using a blender really helps emulsify the dressing and keep the ingredients from separating. If you were to just shake this up in a mason jar or whisk the ingredients in a bowl, you would have a hard time blending the ingredients as well as the blender does. Let it do all the hard work for you! P.S. I LOVE my KitchenAid Diamond Blender that I used for this recipe, and today we're giving one away to a lucky reader!! Be sure to keep reading to the bottom of this post to find out how to enter!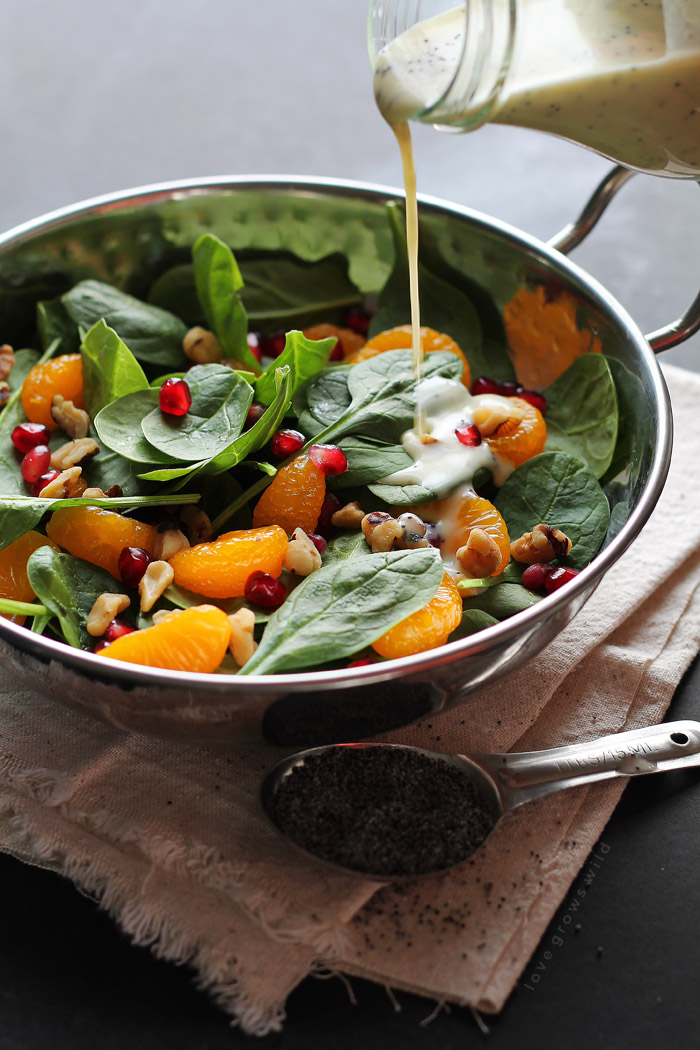 You can use this dressing on just about any salad you can imagine… toss some greens with a little fruit, veggies, nuts, cheese… whatever your heart desires! On this particular day I went with a combination of spinach, mandarin oranges, pomegranate seeds, and walnuts. It made a quick and healthy lunch, and I had plenty of dressing leftover to use the next couple days. Just seal it well and refrigerate!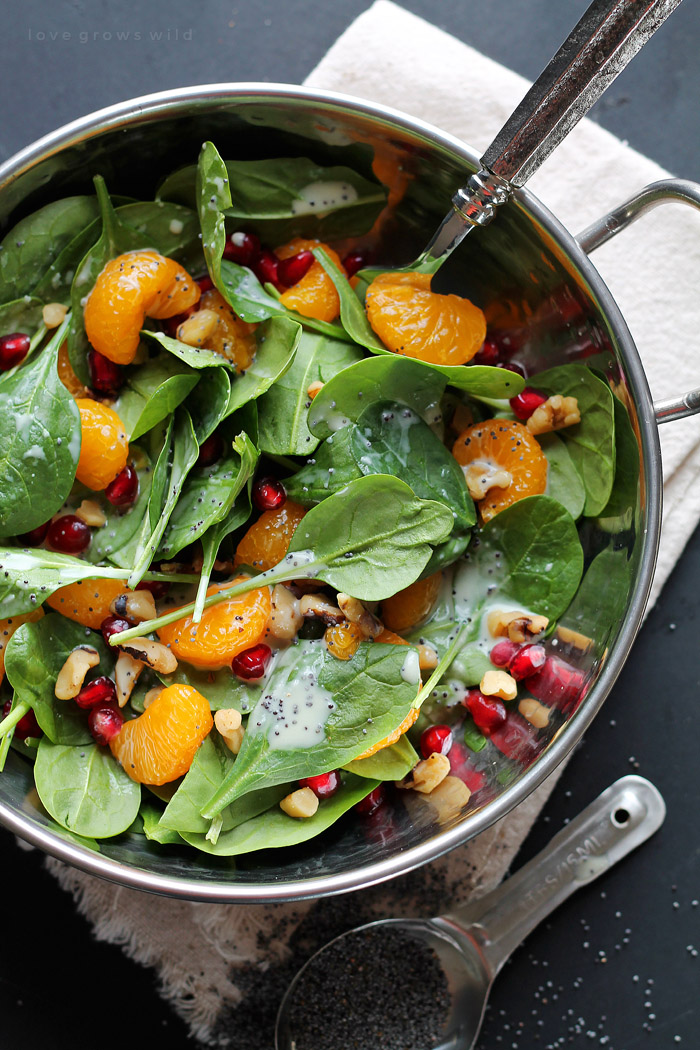 Like what you see? Subscribe to Love Grows Wild so you'll never miss a post!
Follow along on Pinterest, Google+, Instagram, and Facebook for more fun!
Poppy Seed Dressing
INGREDIENTS
½ cup plain Greek yogurt
⅓ cup apple cider vinegar
¼ cup granulated sugar (or honey)
1 tablespoon chopped white or yellow onion
1 teaspoon Dijon mustard
½ teaspoon salt
⅓ cup vegetable oil
1 tablespoon poppyseeds
INSTRUCTIONS
Add the yogurt, vinegar, sugar, onion, mustard, and salt to a blender and process on high for 20 seconds. With the blender still on, slowly stream in the oil. Add the poppyseeds and pulse the dressing 3-4 times on low until all the ingredients are fully combined. Recipe makes about 1 cup of dressing or 8 servings.
– adapted from All Recipes, Chow, and Vitamix
Are you making this recipe? I'd LOVE to see it! Post a photo of your creation on Instagram and use the hashtag #MyLGWRecipe. It may just get featured!
---
Giveaway Time!
I figured there would be no better way to kick off the new year than by surprising you all with a sweet giveaway. Who wants to be the proud new owner of a Kitchenaid Diamond Blender?? Just fill out the giveaway form below to enter!
Be sure to check out a few new healthy recipes from our blogger friends too! We all LOVE what we can do with our Diamond Blender!
---
Still hungry? Try these healthy recipes: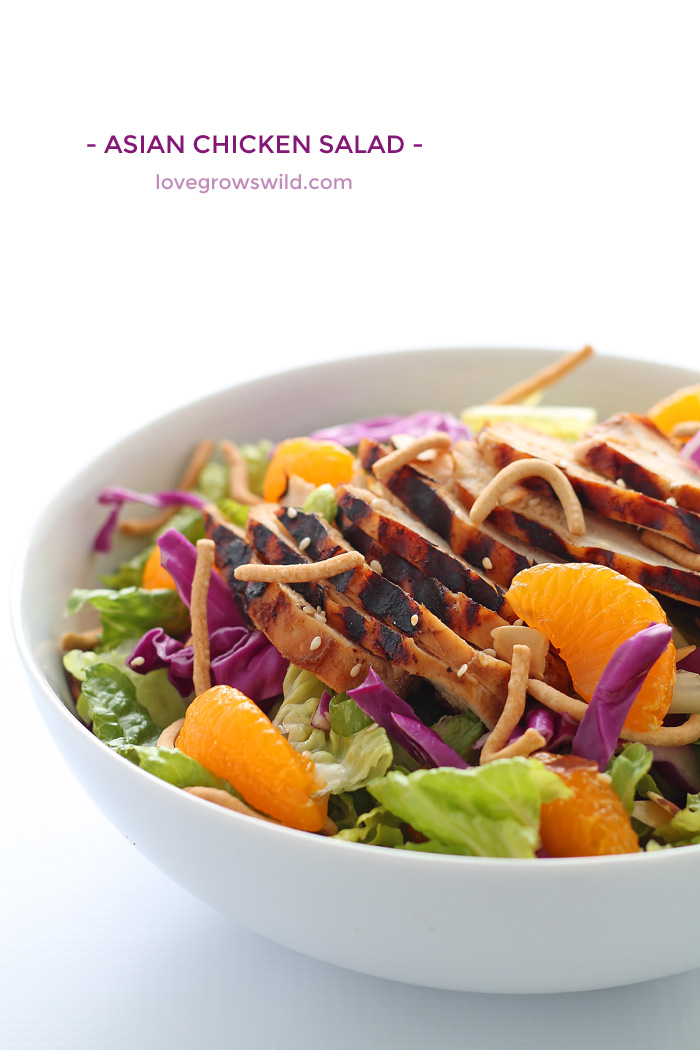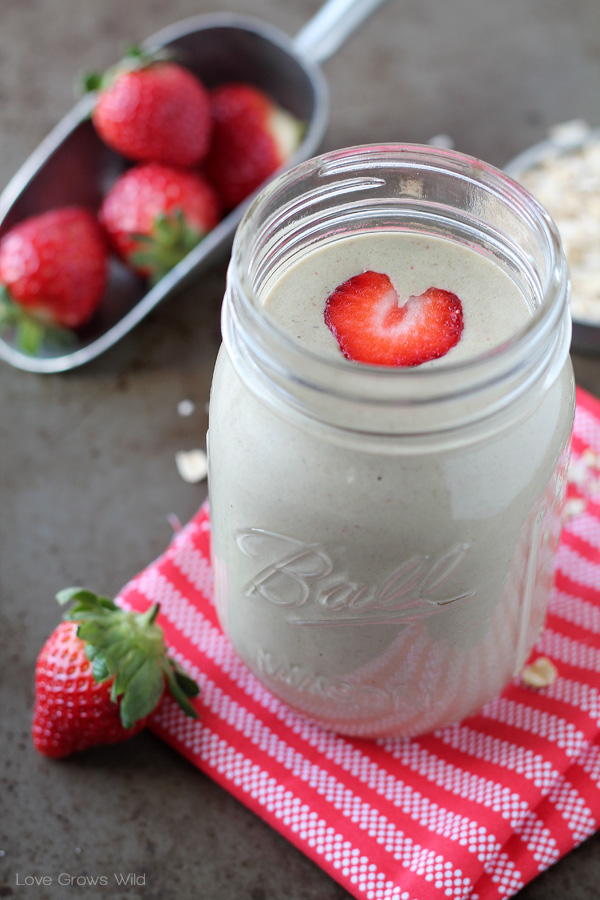 Strawberry Banana Oatmeal Smoothie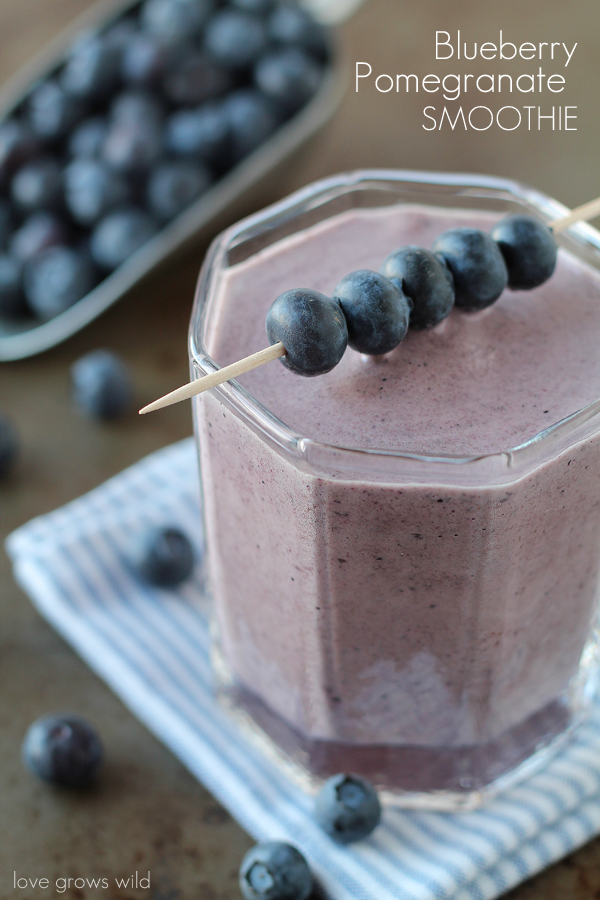 Blueberry Pomegranate Smoothie
This giveaway was sponsored by KitchenAid. Thank you for supporting the brands that make this blog possible!
---
LET'S KEEP IN TOUCH!
Subscribe to Blog | Browse my Shop | Follow on Facebook | Follow on Twitter
Follow on Google+ | Follow on Pinterest | Follow on Instagram