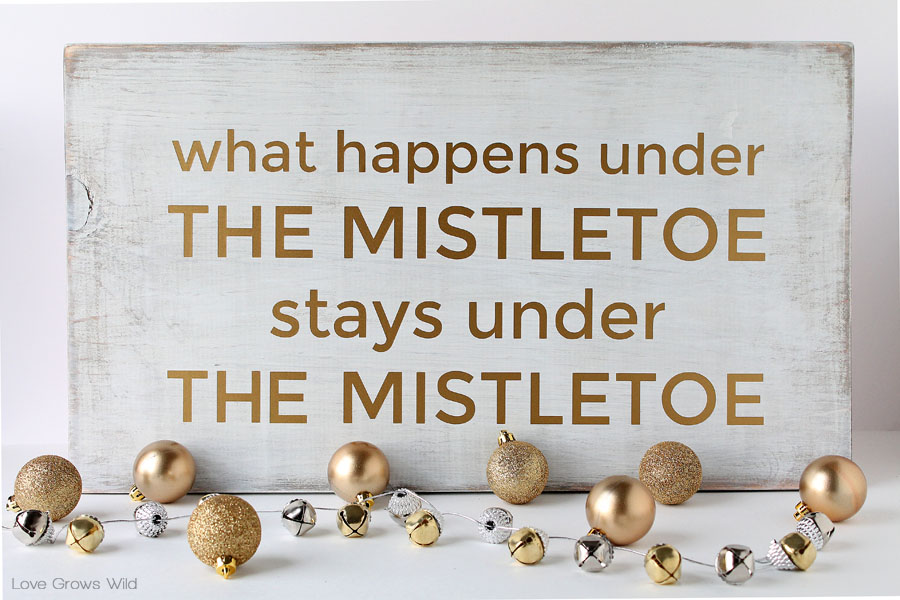 There is so much awesome packed into this post, I don't even know where to start!! First let me say, Happy Thanksgiving everyone! From the bottom of my heart, I wish you a wonderful holiday filled with lots of family, food, love, and laughter! Second, I have a winner to announce for our Silhouette Portrait giveaway from last week… CONGRATULATIONS to Ashley Outland entry #1722!
I whipped up this "Under The Mistletoe" Wall Art in just a few minutes and absolutely love the pop of gold in my holiday decor. Just paint a piece of wood, add some vinyl lettering (or stencil it with paint), and hang it on the wall!
As much as I would love to take full credit for this idea, I have to give a shout-out to my sister, Kristi, who came up with it! We went to visit her last weekend for Thanksgiving, and she had her house all decked out with in the most beautiful Christmas decor. I immediately spotted a super cute hanging mistletoe ball when we walked in her front door and a sign above it that read, "What happens under the mistletoe, stays under the mistletoe!" So stinkin cute! I decided I absolutely need one for my house too, so I started working on creating a DIY mistletoe ball (tutorial here!) and this "under the mistletoe" sign using Silhouette's gold vinyl.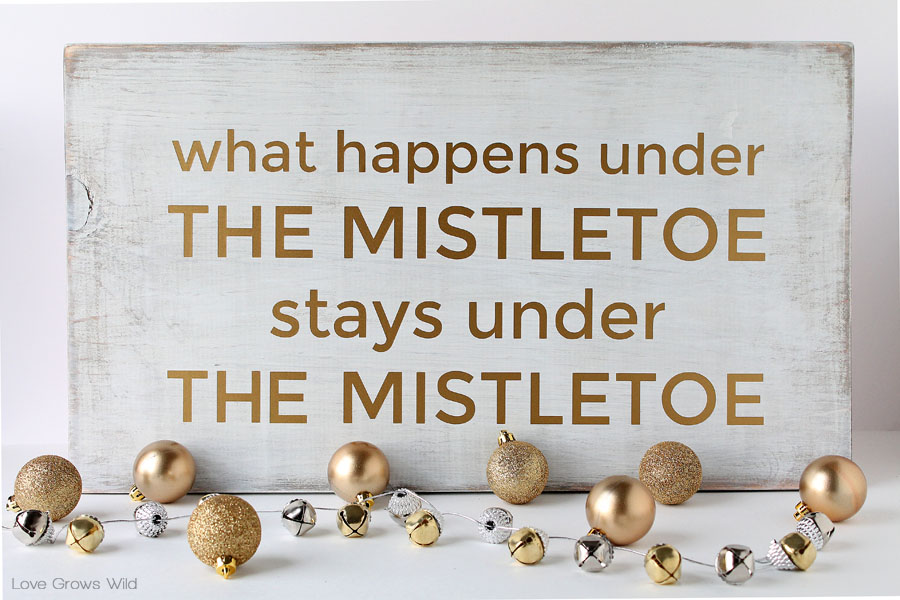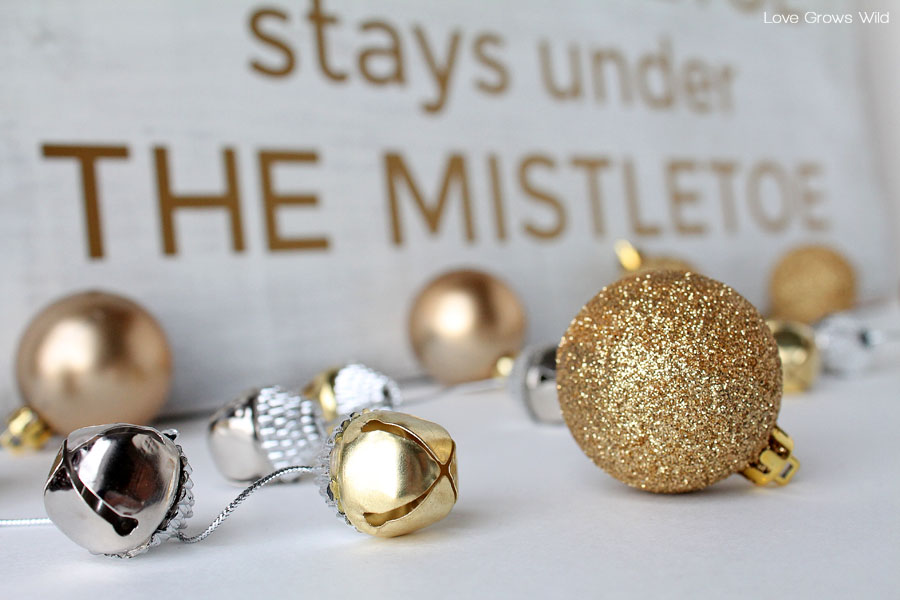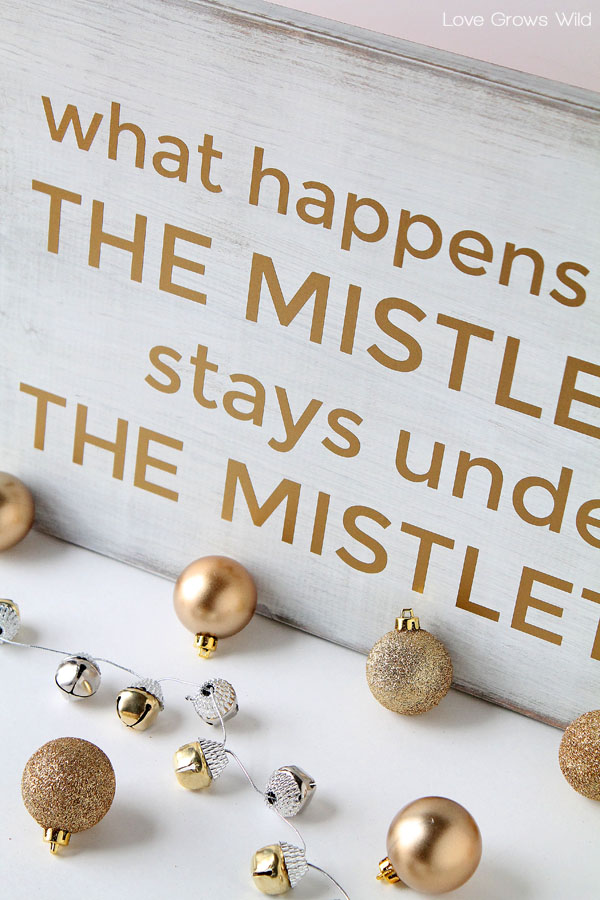 I hope you enjoyed this idea! Happy Holidays!