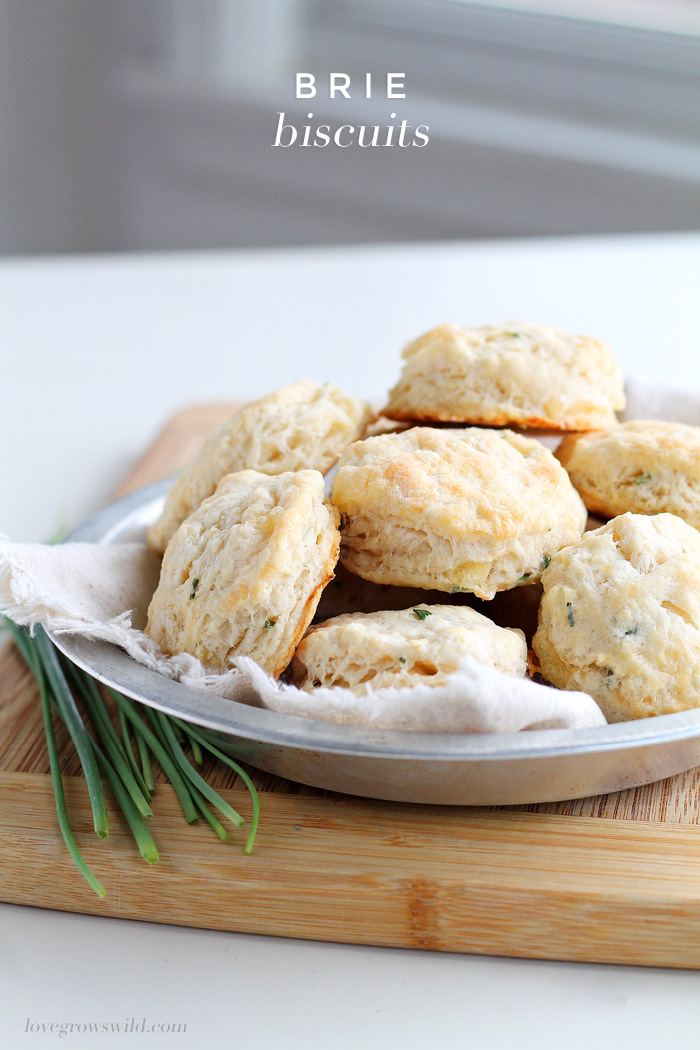 Those of you who follow me on Instagram know I've been a bit of a tease with sneak peeks of this recipe all week. I spent a couple days in the kitchen testing out recipes for the biggest food holiday of the year coming up, and this was definitely one of my favorites: Brie Biscuits.
I'm going to be totally honest and admit that I had never tried brie cheese until probably just this past year. Why didn't you guys tell me what I was missing?? My buddy Ashton is the MASTER at using brie in desserts and inspired me to finally give this creamy, dreamy cheese a try. I totally get it now, Ashton… YUM.
Since no holiday meal is complete without biscuits, rolls, or bread of some kind, I thought it was about time to add one to my recipe collection here. This year, I went with biscuits. Easy to make, fresh and delicious, and there's all kinds of add-ins you can pick to make them extra fancy. It is the holidays, right? And yes, now I'm totally singing "I'm So Fancy…" as I talk to you about these biscuits. And I'm sure it will be stuck in your head now all day too. You're welcome for that. 🙂
The process of making biscuits from scratch is actually really simple, and once you get a few batches under your belt, you'll probably be able to do this in your sleep.
Start with the dry ingredients…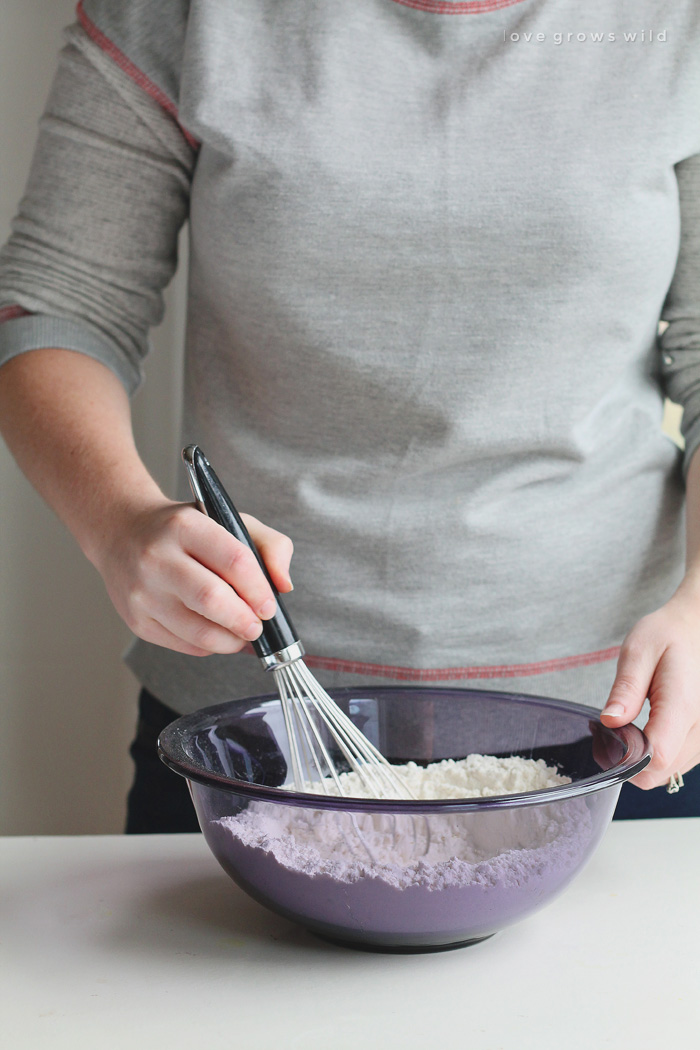 … then cut in the butter.
That just means that you're going to take small chunks of cold butter and incorporate it into the dry ingredients. The easiest way to do that is with a pasty blender like I have here, but I used the fork method for years before I owned a pastry blender. A fork is obviously smaller and will just take a little longer. Make sure your butter is nice and chilled so the biscuits bake up tender and fluffy. Soft, room temperature butter will not yield the same results.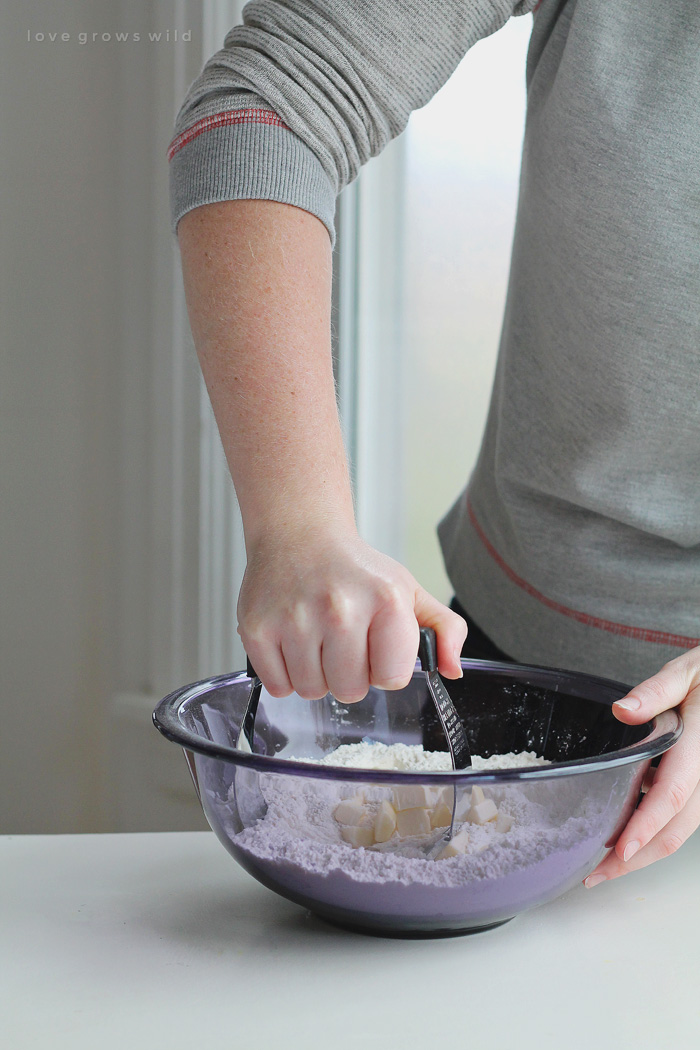 Here's where we add the good stuff… chunks of soft, creamy, delicious brie and some bright green chives. Give it all a big stir.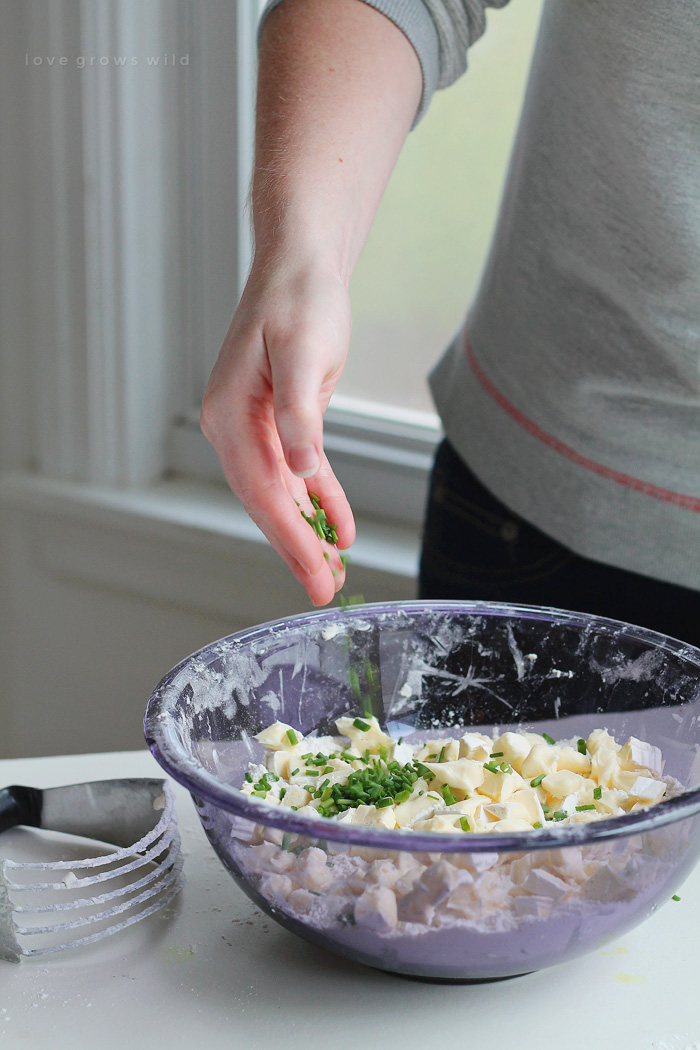 Now for the final ingredient… buttermilk. When you start mixing the buttermilk into the dry ingredients, you'll feel like there's not enough liquid. That's okay, don't panic. Stir the mixture with a spoon, then switch to your hands to finish the job. Knead the dough a few times until the mixture comes together. After the kneading, the dough should be the right consistency, but if you still feel like it's way too dry, go ahead and add another splash of buttermilk. Just be careful not to over-mix the dough!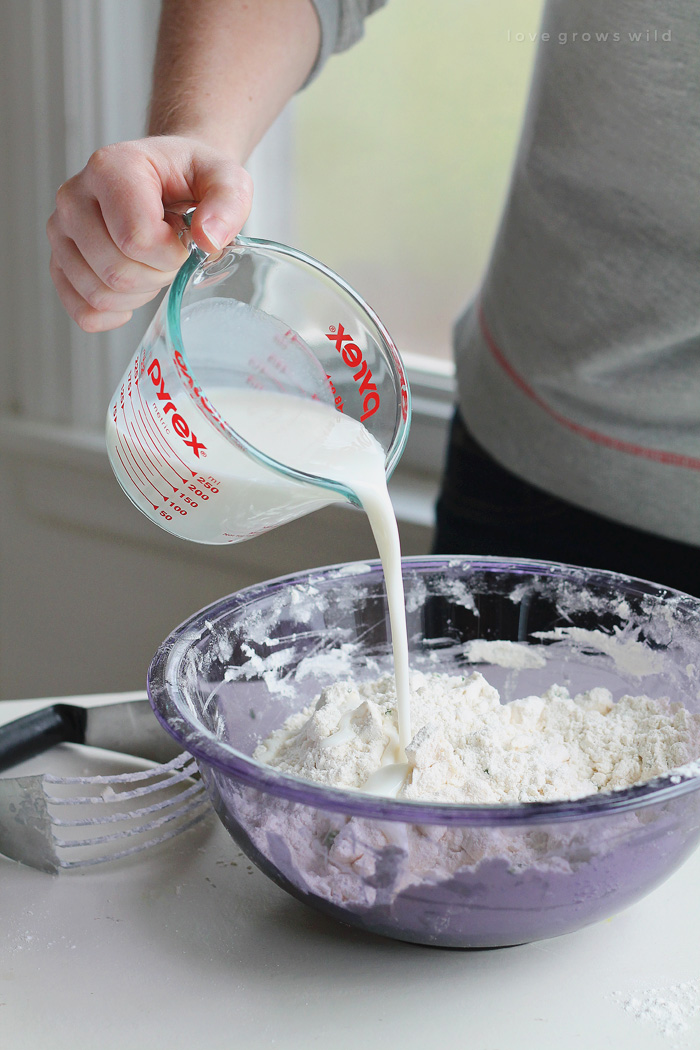 Shape the dough into a disk about 1″ thick and cut yo' biscuits. I don't own any biscuits cutters, so I use a small drinking glass. Works just the same! Do you see those chunks of brie and chives throughout the dough? That's the good stuff, my friends!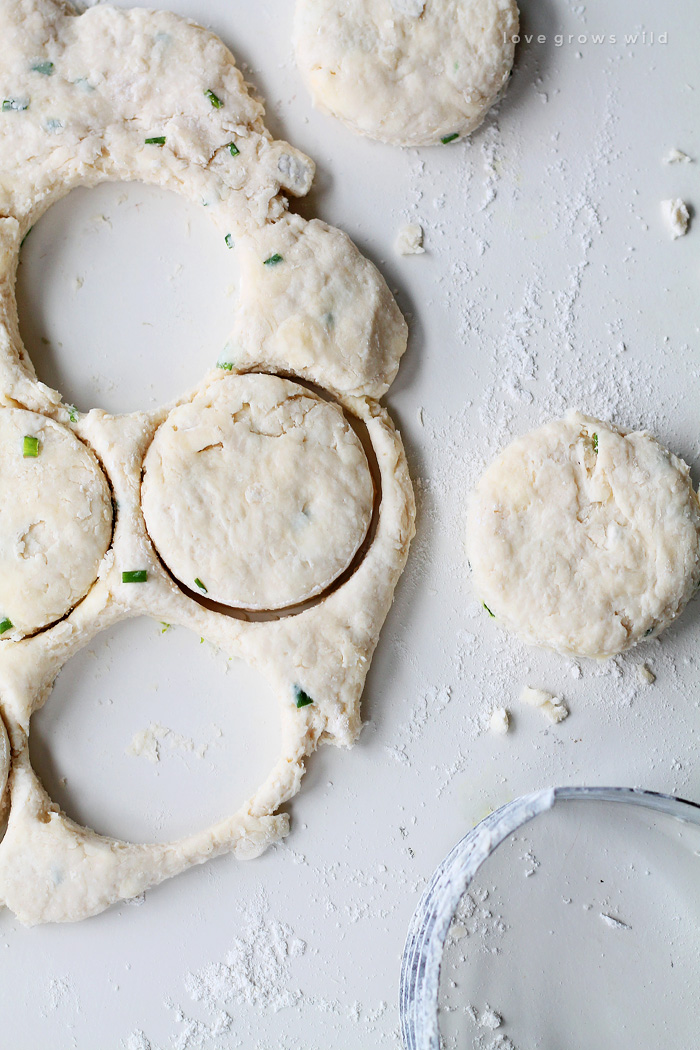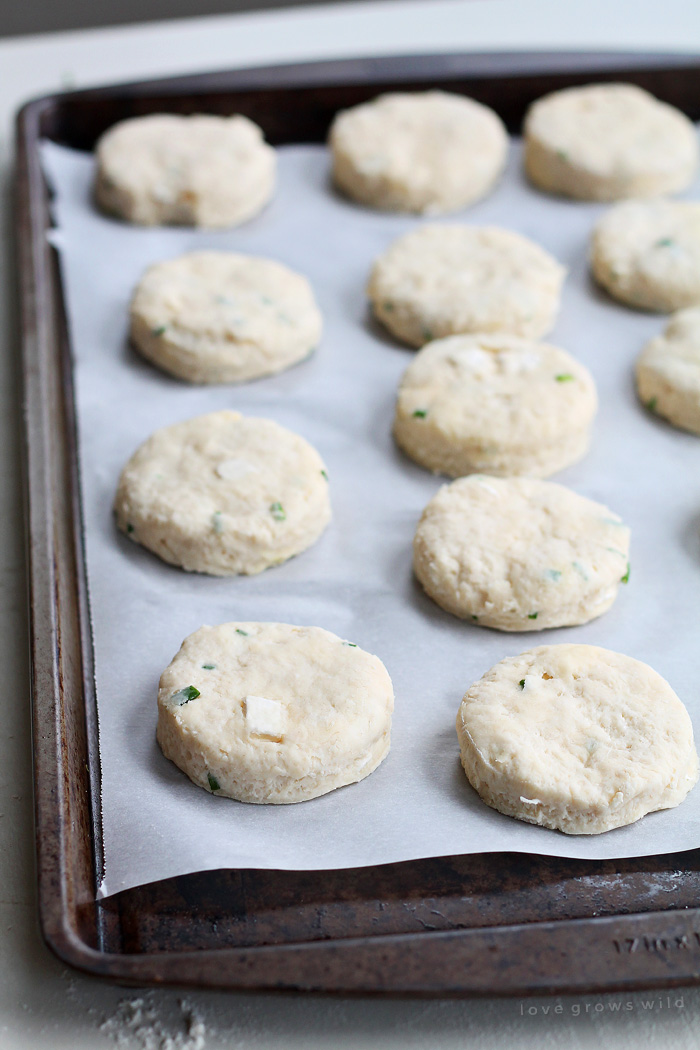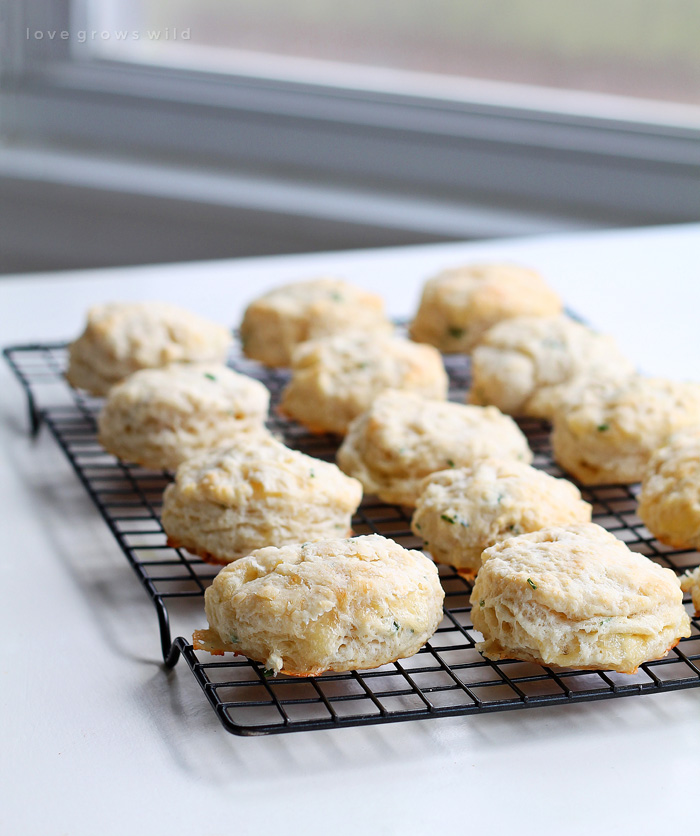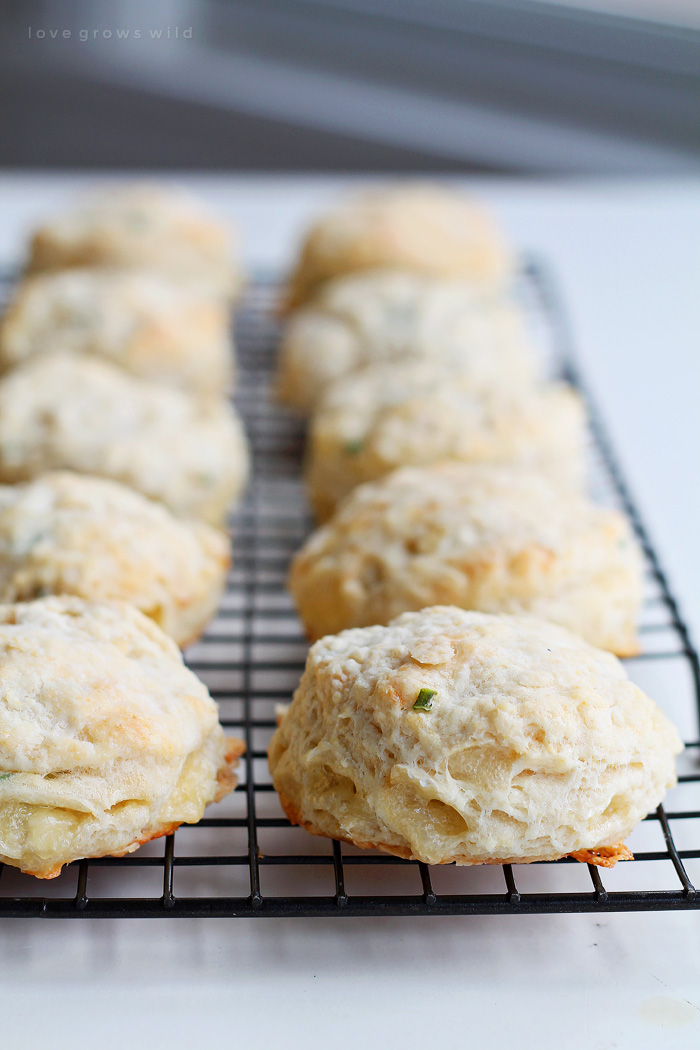 These biscuits are definitely best served fresh out of the oven and warm, and I personally like a little pat of butter melted all over mine. Whether it's a simple weeknight dinner or a big holiday gathering, these brie biscuits are the perfect addition to any meal!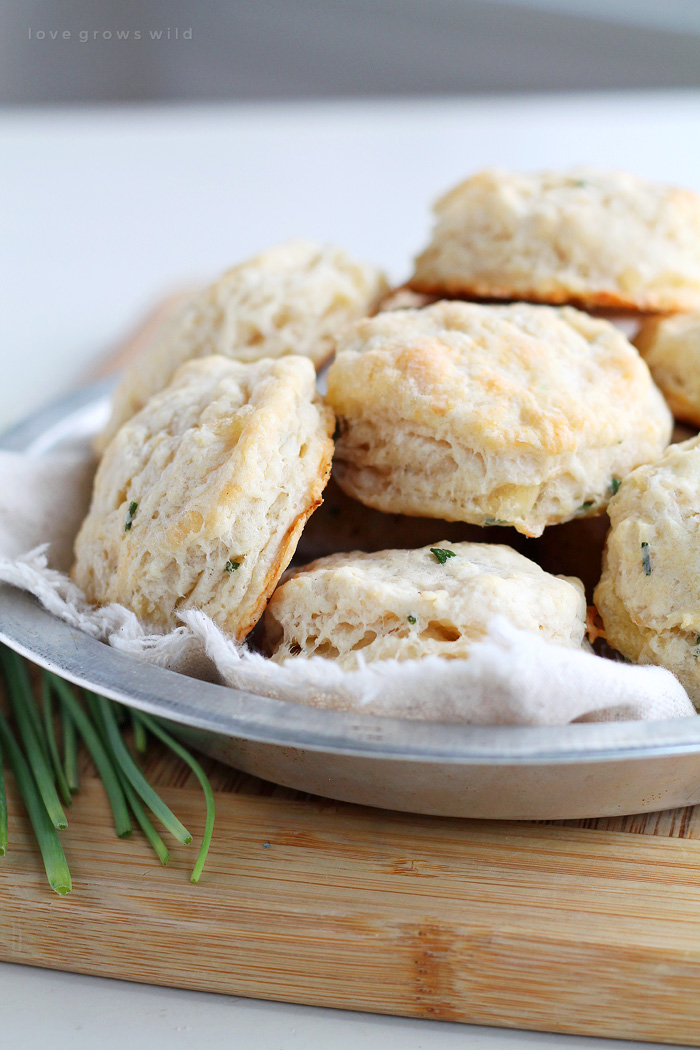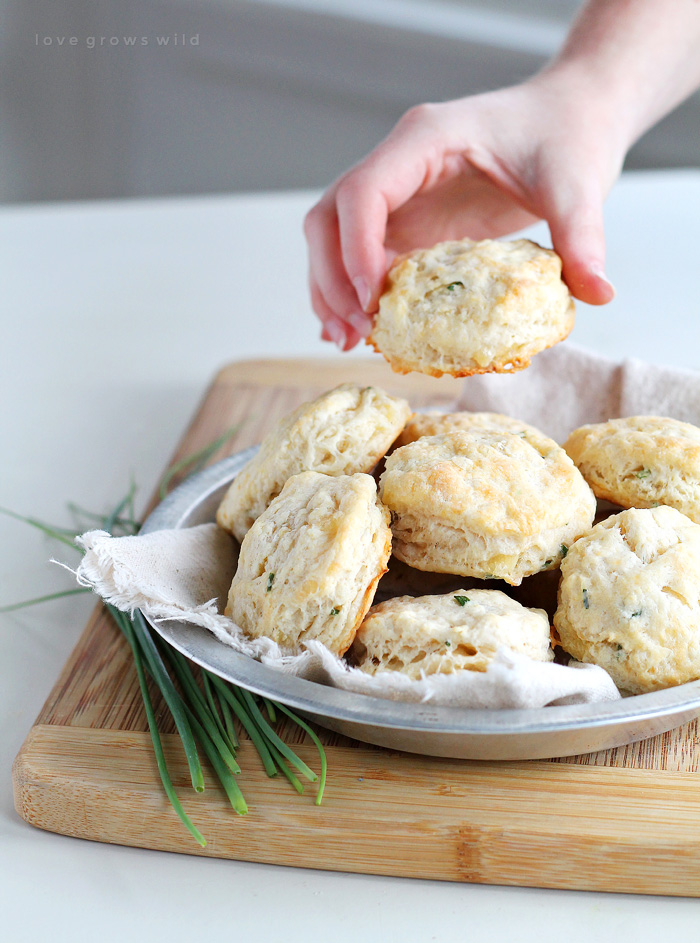 Like what you see? Subscribe to Love Grows Wild so you'll never miss a post!
Follow along on Pinterest, Google+, Instagram, and Facebook for more fun!
Brie Biscuits
Tender, fluffy biscuits made from scratch with chunks of Brie cheese and chives! The perfect addition to any meal!
INGREDIENTS
2 cups all-purpose flour
2 teaspoons baking powder
¾ teaspoon salt
¼ teaspoon baking soda
6 Tablespoons cold unsalted butter, cut into small pieces
6 ounces Brie, cut into ½" chunks
2 tablespoons fresh chives, chopped
¾ cup buttermilk
INSTRUCTIONS
Preheat the oven to 375ºF and line a baking sheet with parchment paper. Combine the flour, baking powder, salt, and baking soda in a large bowl and whisk to combine. Add the cold butter to the bowl and cut in using a pastry blender or a fork until mixture resembles coarse crumbs. Add the Brie and chives and stir to combine. Pour in the buttermilk and stir until dough is just moistened. You may need to switch to using your hands, kneading the dough a few times to bring it together.
Place the dough on a lightly floured surface and shape into a 1" thick disk. Use a 2" round cutter (or a small glass) to cut out 16 biscuits and place them on the prepared baking sheet. You'll need to reshape the dough scraps to cut out all 16 biscuits. Bake the biscuits 16-18 minutes until golden and serve warm.
NOTES
- Once you add the buttermilk, the dough will seem dry at first. Use your hands to knead the dough a few times, and it should come together nicely. If mixture still seems dry, you can add a splash more buttermilk, but be careful not to over-mix so the biscuits stay light and tender.
– slightly adapted from Real Simple
Are you making this recipe? I'd LOVE to see it! Post a photo of your creation on Instagram and use the hashtag #MyLGWRecipe. It may just get featured!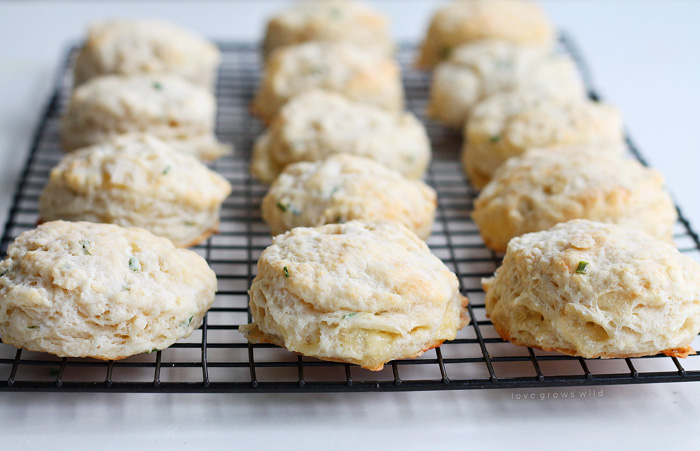 ---
Still hungry? Try these tasty recipes: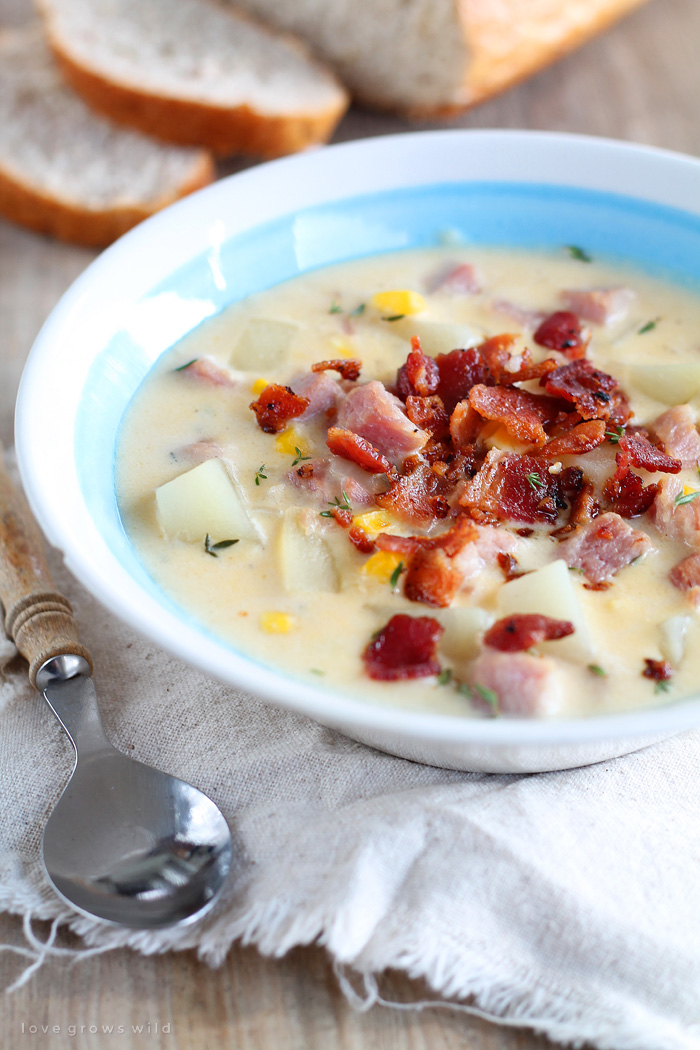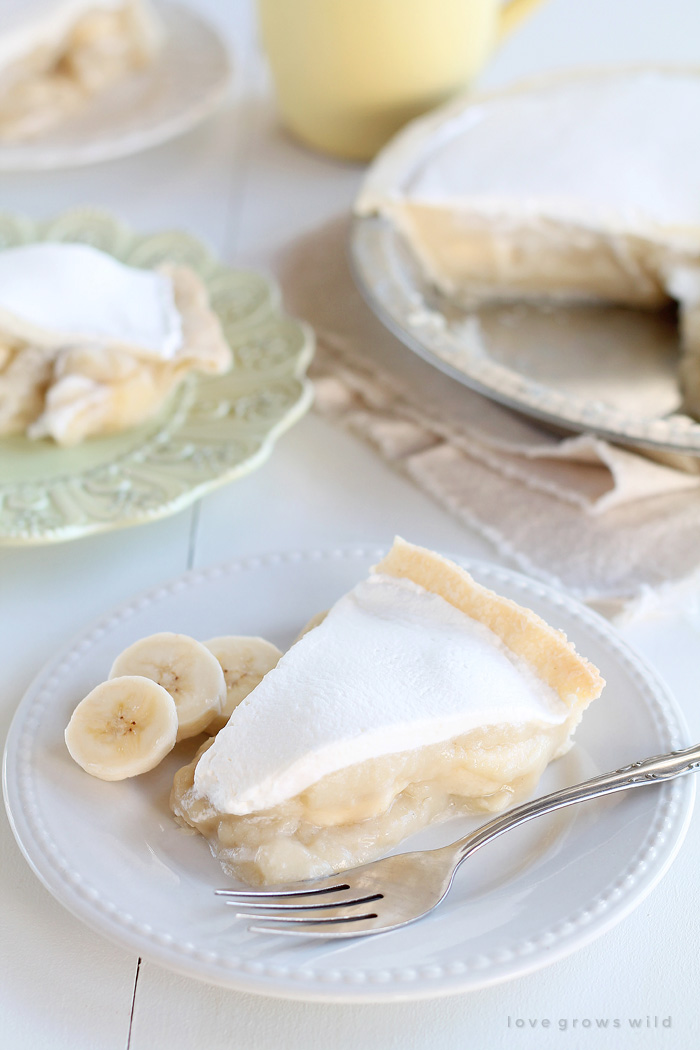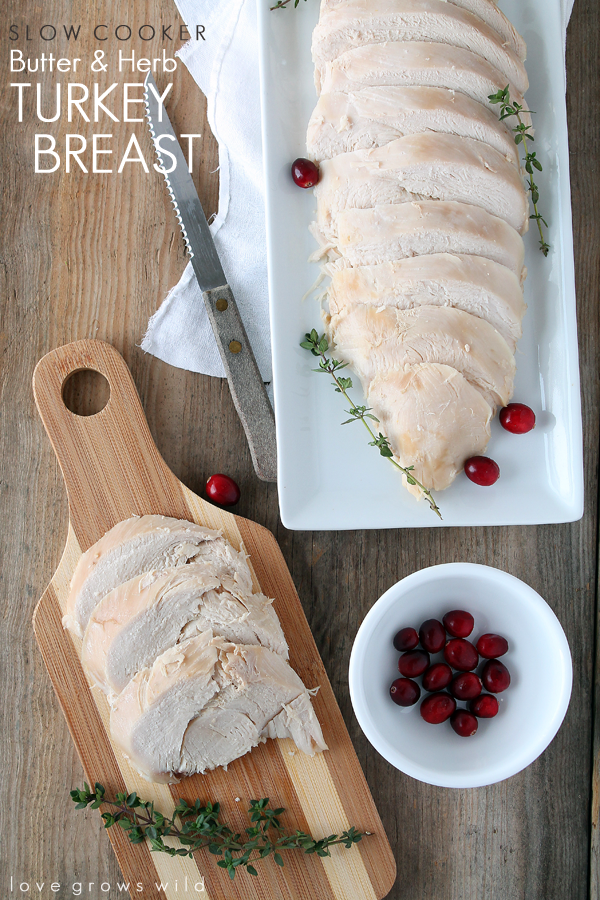 Slow Cooker Butter and Herb Turkey Breast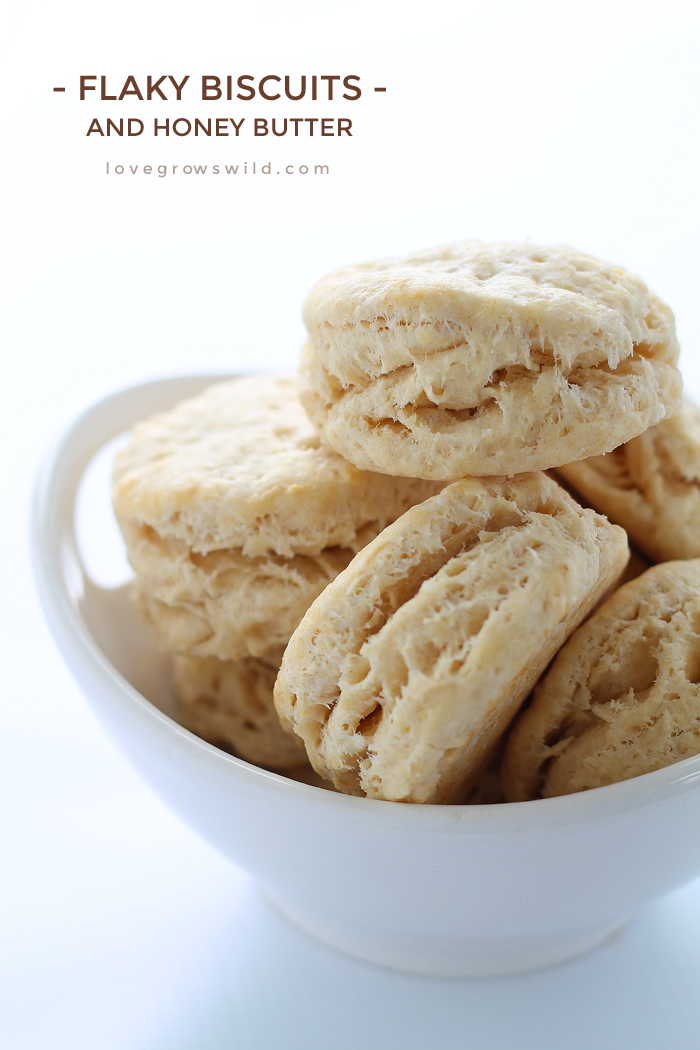 Flaky Biscuits made with Coconut Oil
---
LET'S KEEP IN TOUCH!
Subscribe to Blog | Browse my Shop | Follow on Facebook | Follow on Twitter
Follow on Google+ | Follow on Pinterest | Follow on Instagram