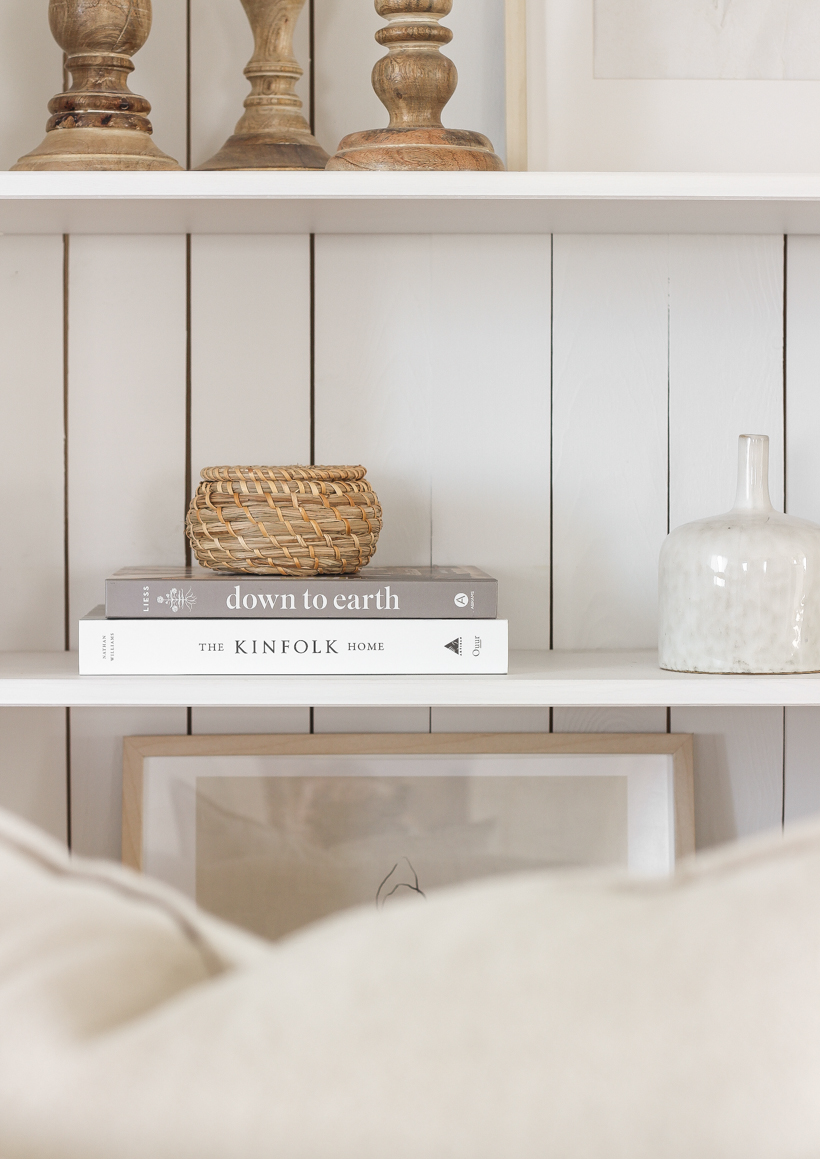 I've been working on this post for a long time, gathering a collection of the most beautiful and inspiring books to pour through and decorate your home with. Books are such a foundational element of styling almost any space, whether it be a book shelf, a coffee table, a desk, or even in a kitchen. They add personality to a room and show off your personal interests and taste. They give us a reference point for inspiration when our creativity is running dry. And they are one of my very favorite things to collect, which is a pretty significant statement if you know how much I lean towards minimalism and not accumulating things without good reason.
Over the years I've shown you a variety of ways you can use books in your decor as a simple and elegant way to personalize and style your space. But today I've put together a list of my favorite books to decorate with as well as get inspired by, and I hope this might give you a few ideas on how to elevate your space, start your own book collection, and create a home that feels lived in and loved.
p.s. Christmas is just around the corner, and these books are perfect for gift giving. I often won't spend money on books for myself, especially some of the more expensive interior design books, so I'll add a few of these to my personal Christmas list each year and gift some as well!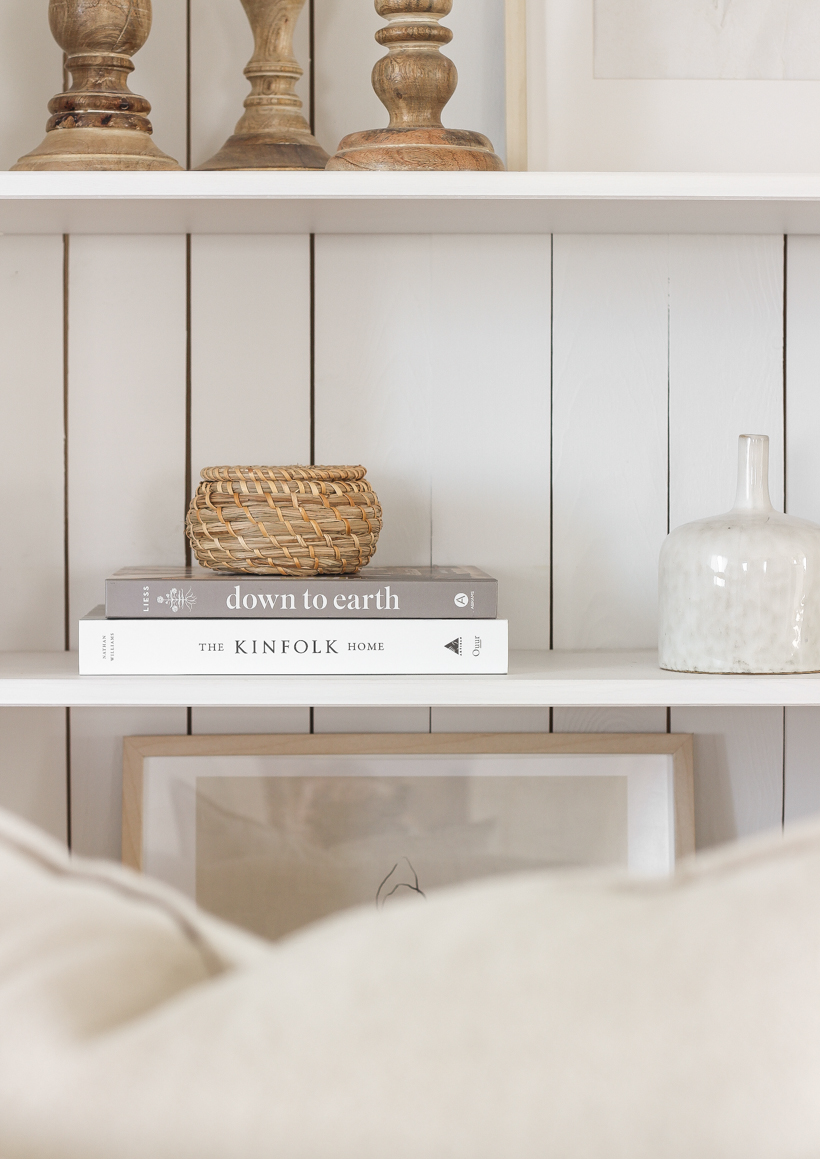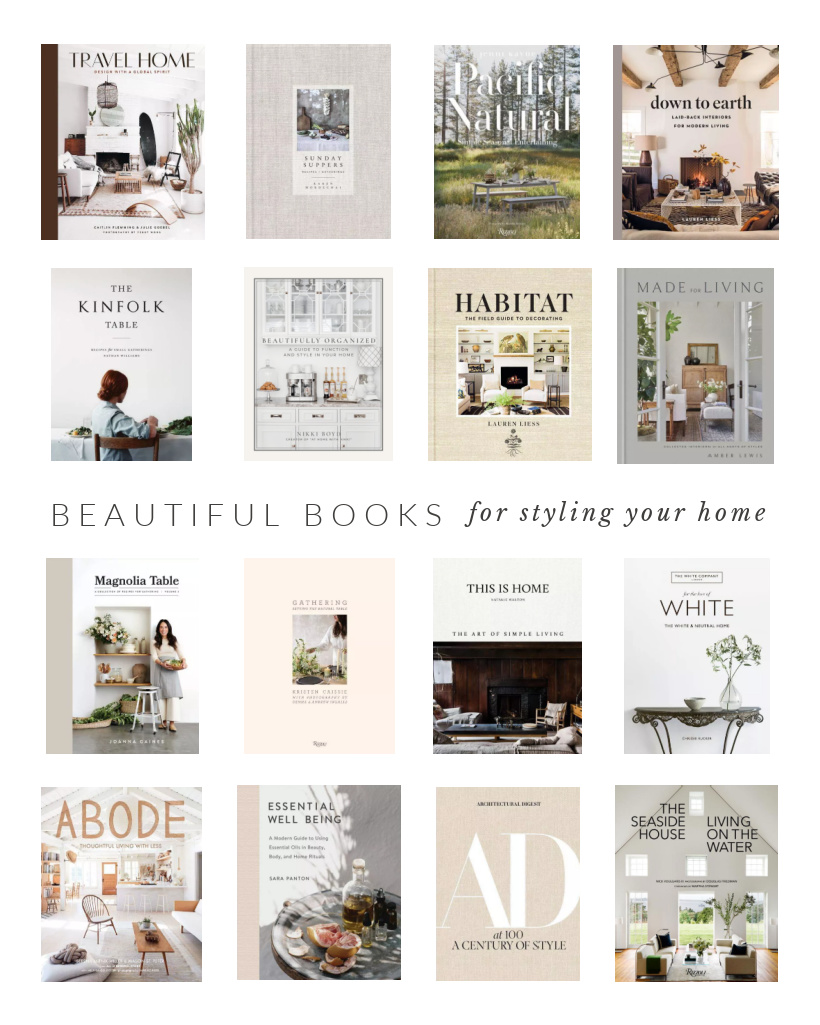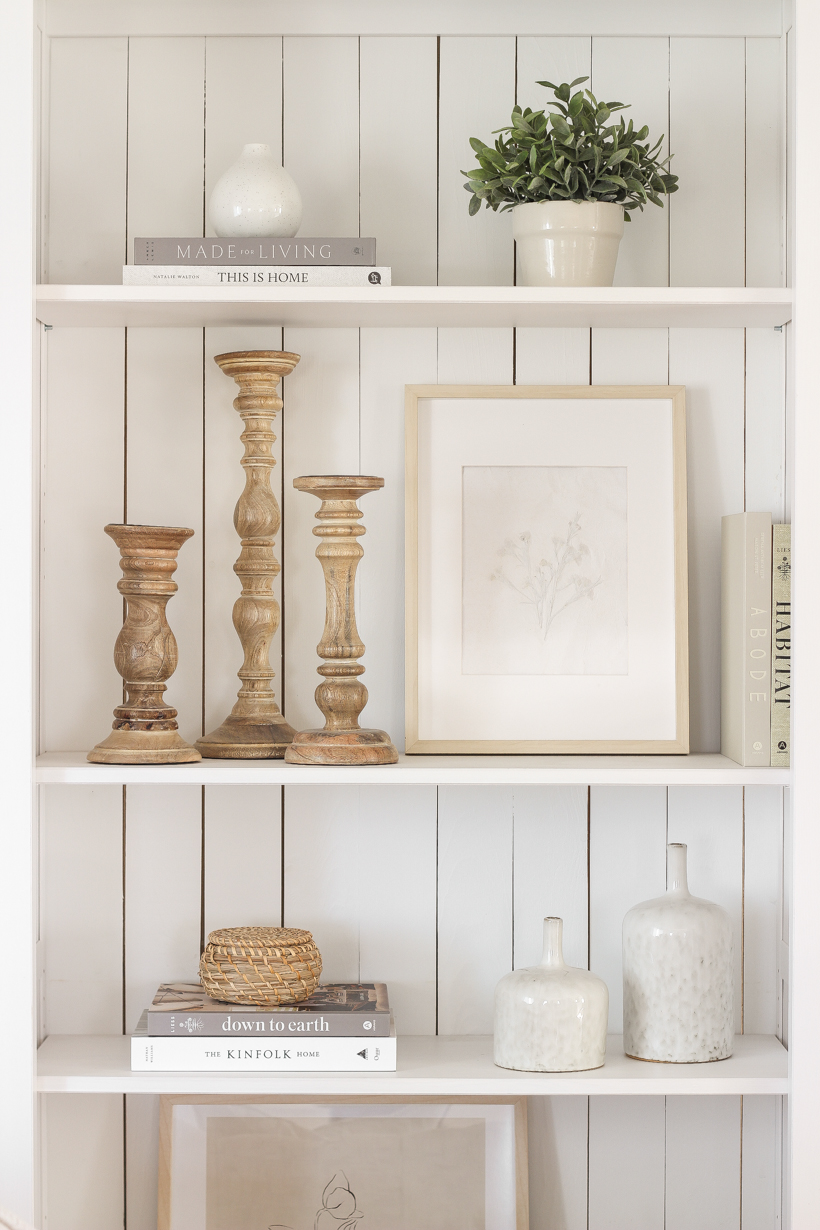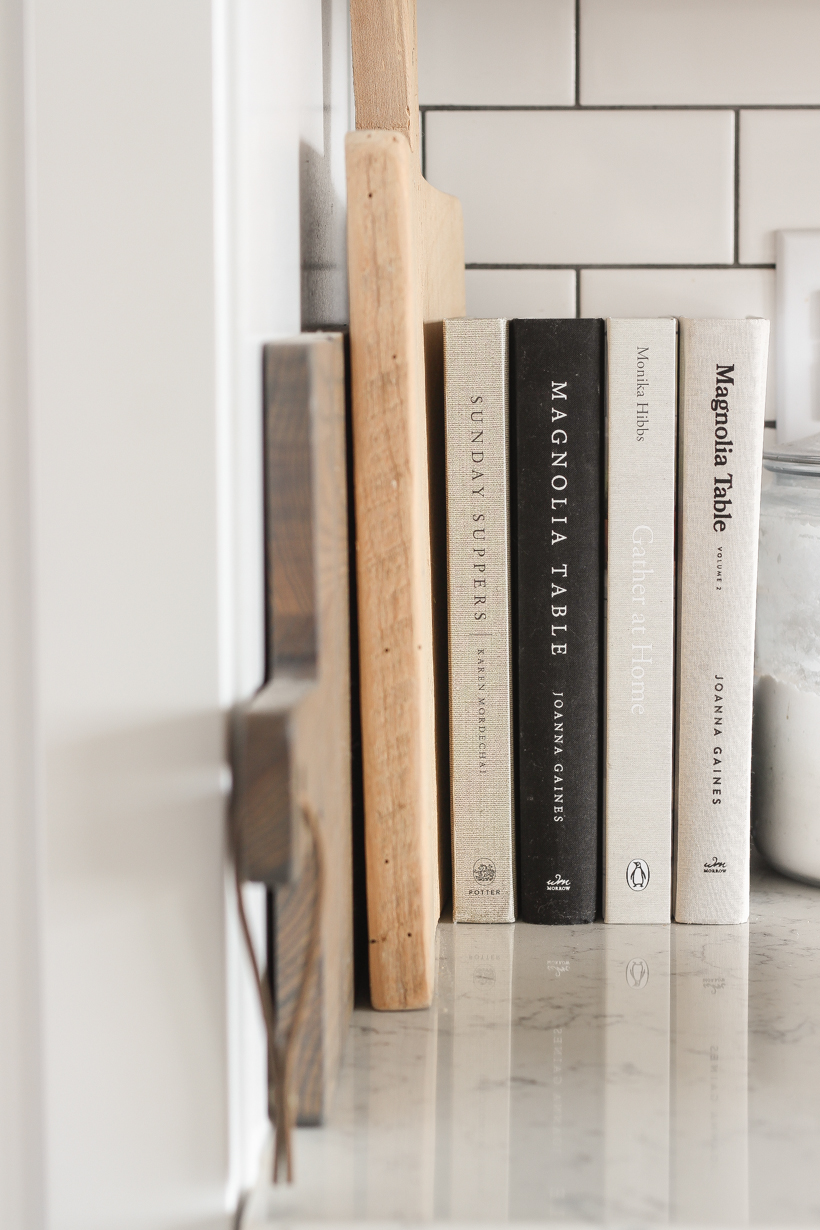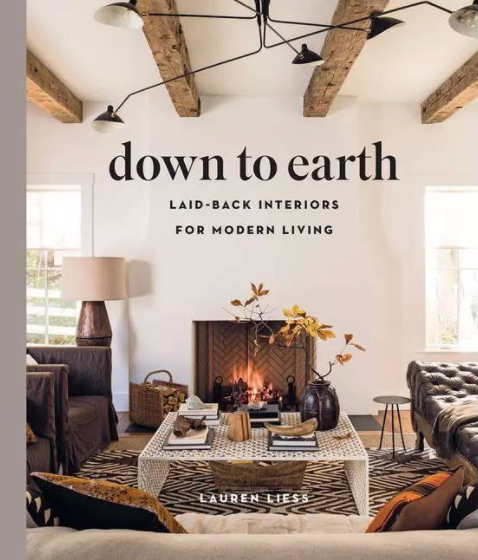 Down to Earth picks up right where Lauren Liess's critically acclaimed Habitat left off. While Habitat walked readers through the decorating process step-by-step, Liess's latest title takes a step beyond the basics and invites readers to incorporate the main components of her familiar design aesthetic: nature, easy living, and approachability. With evocative photos and substantive design advice, Down to Earth focuses on creating a lifestyle that inspires creativity and functionality.
Throughout the book, Liess shows readers how to incorporate six guiding principles in six unique homes: a new farmhouse, a classic American historical home, a lakeside contemporary house, a modern villa, a turn- of-the-century American Foursquare, and a cedar and glass house on a bluff. While each home has a different architectural style, fingerprints of Liess's down-to-earth style are evident throughout.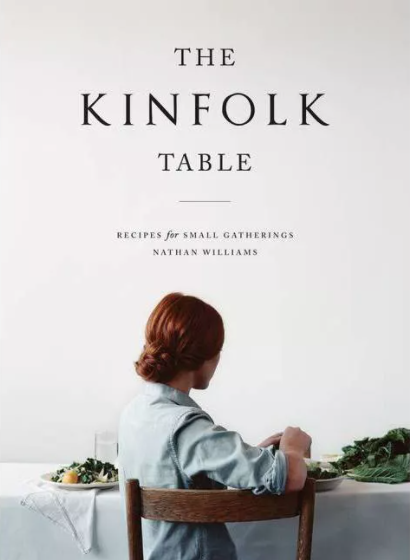 Kinfolk magazine—launched to great acclaim and instant buzz in 2011—is a quarterly journal about understated, unfussy entertaining. The journal has captured the imagination of readers nationwide, with content and an aesthetic that reflect a desire to go back to simpler times; to take a break from our busy lives; to build a community around a shared sensibility; and to foster the endless and energizing magic that results from sharing a meal with good friends.
Now there's The Kinfolk Table, a cookbook from the creators of the magazine, with profiles of 45 tastemakers who are cooking and entertaining in a way that is beautiful, uncomplicated, and inexpensive. Each of these home cooks—artisans, bloggers, chefs, writers, bakers, crafters—has provided one to three of the recipes they most love to share with others, whether they be simple breakfasts for two, one-pot dinners for six, or a perfectly composed sandwich for a solo picnic.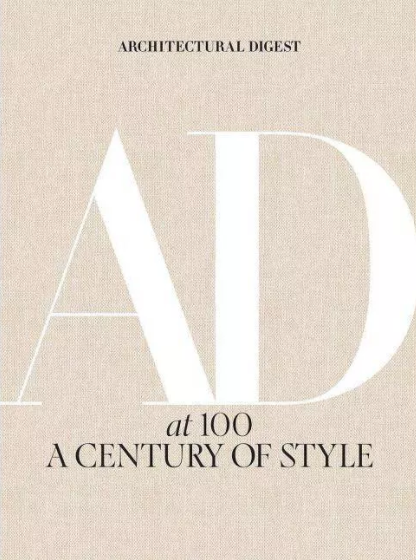 Architectural Digest at 100 celebrates the best from the pages of the international design authority. The editors have delved into the archives and culled years of rich material covering a range of subjects. Ranging freely between present and past, the book features the personal spaces of dozens of private celebrities like Barack and Michelle Obama, David Bowie, Truman Capote, David Hockney, Michael Kors, and Diana Vreeland, and includes the work of top designers and architects like Frank Gehry, David Hicks, India Mahdavi, Peter Marino, John Fowler, Renzo Mongiardino, Oscar Niemeyer, Axel Vervoordt, Frank Lloyd Wright, and Elsie de Wolfe.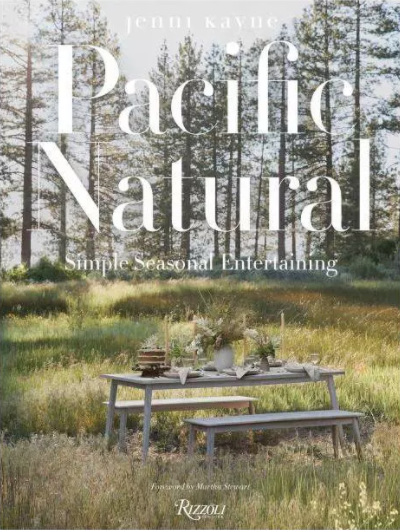 Jenni Kayne embodies an effortless aesthetic, where natural beauty is found in every detail. Pacific Natural illustrates Jenni's conscious way of living through personal anecdotes and tips with Jenni's home state of California serving as the backdrop. Organized by season, this entertaining book is your guide to creating special moments with family and friends. Each chapter includes tabletop ideas, simple crafts, tips for keeping a stocked kitchen and pantry, what to plant in your garden, and healthy, delicious recipes. From an apple harvest dinner and at-home herb drying in the fall, cocktail parties andDIY gift ideas in the winter, flower arranging in the spring and a beach picnic in the summer, Jenni shares her philosophy for creating traditions and living mindfully all year long.

A thoughtful hands-on approach for stylish and balanced living, Pacific Natural shows us how to make the most of the time we spend together, treating life's details with creativity and care.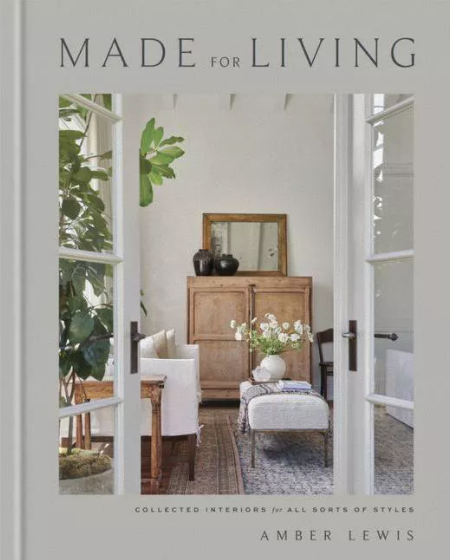 NATIONAL BESTSELLER • The trendsetting designer known for her effortless style shares the secrets of the art of layering, with more than 250 gorgeous photographs of her signature interiors.
"Livability is my true north. The materials I use time and again all change with age and wear. Not only is that okay, it's how you achieve more than a re-creation of what you've already seen, or what somebody else has done. You can do this, too—I promise."—from the introduction
Designing a room with all the vibes comes down to how you layer your décor. The more you can mix the elements of your room—your pillows, objects, patterns, and lighting—the more finished it'll feel: not too new, not too old, but just right.
Known for her eclectic approach that stems from her California cool, Amber Lewis trains your eye in Made for Living, offering friendly advice on everything from nailing that perfect shade of paint to mismatching patterns with wild abandon to choosing a stone finish for new countertops. These pages will help you design a home that's made to be lived in.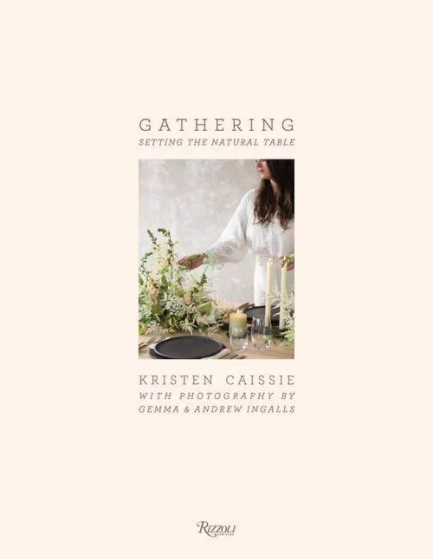 This beautiful volume celebrates entertaining and decorating in a meaningful and personal way, by integrating florals and artisanal handmade objects–whether it's porcelain, flatware, glassware, vases, or textiles–into tabletop designs.
Gathering showcases creative tabletop ideas and styles for all seasons. These stylish interiors feature local, artisanal floral designs and handmade objects, capturing the current trend of living and decorating more mindfully and with one-of-a-kind objects.
Exploring every aspect of tabletop design, with setting ideas for different seasons and situations, this volume presents tabletops in situ in a range of stylish spaces designed by the creatives and artists who live there (and sometimes who are the makers themselves). From rustic country living to urban eco-chic, what these beautiful interiors have in common is a desire to bring nature indoors and an intentional and personal approach to design.
Full of inspiring tabletop ideas, Gathering shows how different pieces and floral arrangements work well together, merging into lovely tabletop designs where beauty and authenticity exist in every detail. Paired with beautiful on-location photography, these pages showcase simple luxury living, embodied by this conscious approach to design, that hosts and hostesses everywhere will appreciate.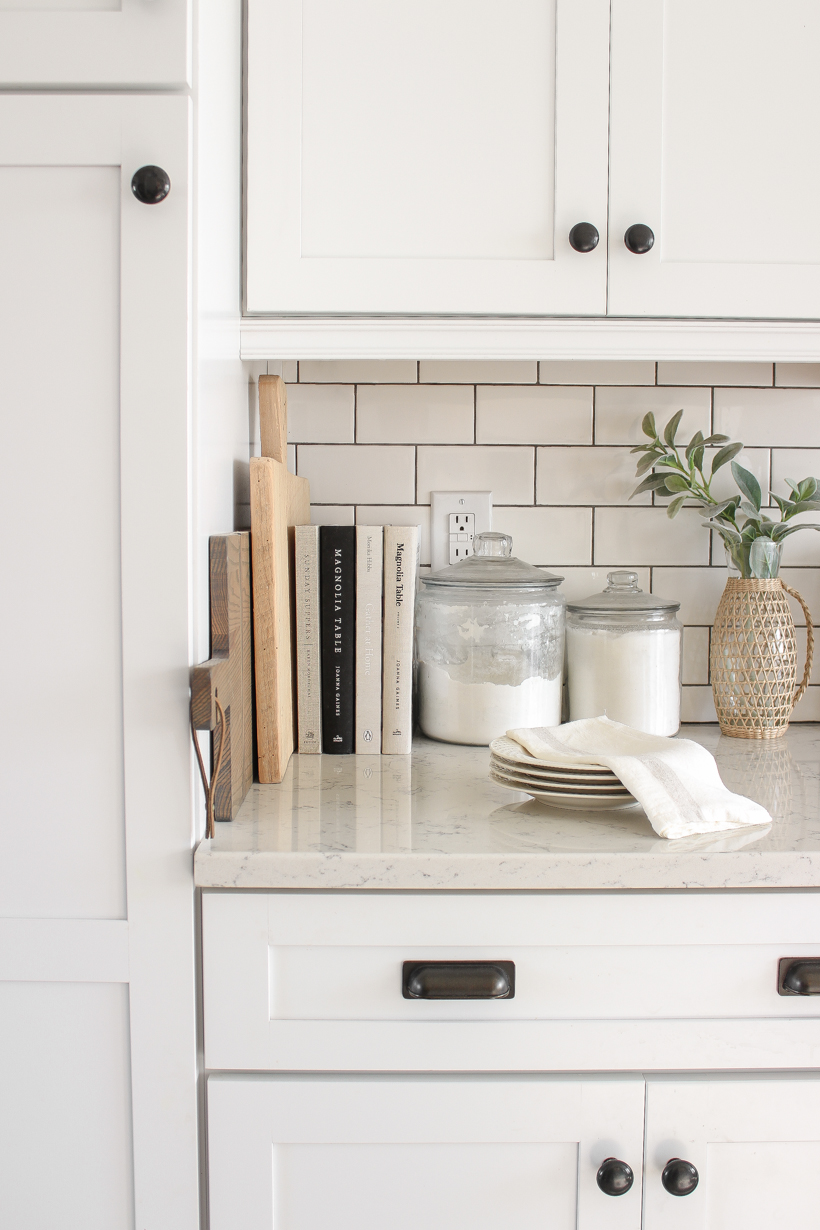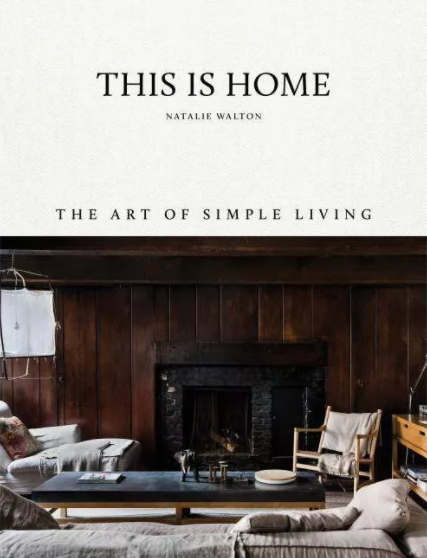 This is Home is a back-to-basics guide on how to create authentic wholehearted interiors. It's about living simply – finding the essence of what makes you happy at home and creating spaces that reflect your needs and style. Filled with clever ideas and creative spaces it shows that you don't need a huge budget to create a beautiful home. This is Home provides examples and case studies of places with a global and timeless feel that haven't always been renovated in the traditional sense but are true homes. Featuring eight case studies from Australia, the US and Europe, and nearly 200 color photographs, This is Home will inspire you with beautiful, authentic places you want to be – today.
Chapters include:
The big picture: how to determine your decorating personality, and what's authentic for you. | Starting over: let go of the past and create a home for the person you are today, with a focus on decision-making and the art of editing. | Living for now: Work out a budget for your time and money using your values as a guide. Where you can spend and save when it comes to creating lasting interiors. | The Art of ingenuity: Think creatively, not expensively, when it comes to making changes at home. Going beyond the usual suspects can help you to create a home that's distinctively yours. | The poetry of space: Successful spaces are all about addition and subtraction, positive and negative. How to create balance within a room while reflecting your decorating style. | The feel of a home: Create interiors that make you feel, and have an emotional connection. | How to introduce decorative elements that make for authentic interiors. | Surrounding spaces: Key ideas to consider when creating your place in relation to its environment – from the surrounding landscape to local community. | Maintaining the focus: Ways to evolve what's important for you and keep focussed on your aesthetic and lifestyle. | Happy renewal: How to keep your home fresh without exhausting or expensive overhauls. | Rest and revive: How our homes can function as a place to rest our bodies, rejoice in our relationships and restore our values.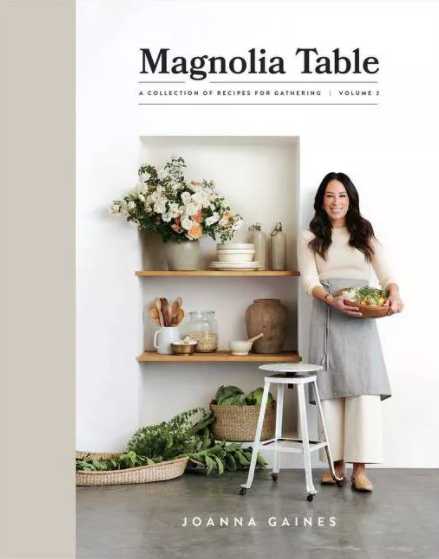 Following the launch of her #1 New York Times best-selling cookbook, Joanna Gaines gained a deeper commitment to the value of food being shared. Inspired to get back in the kitchen and beyond her comfort zone, Joanna developed new recipes for her family, and yours, to gather around. From breakfast to dinner, plus breads, soups, and sides, this cookbook gives readers abundant reasons to gather. Beautifully photographed, dishes include: mushroom-gruyere quiche, pumpkin cream cheese bread, stuffed pork loin, lemon-lavender tart, and more.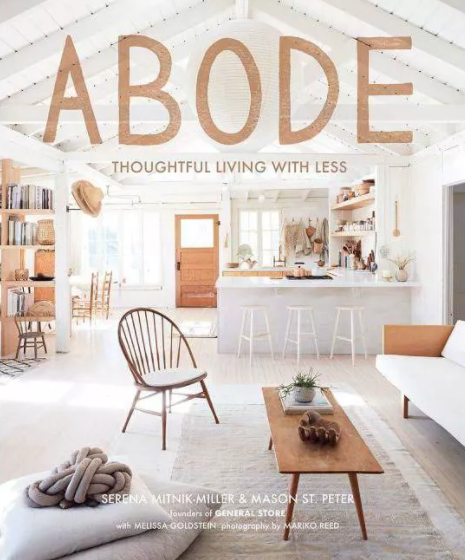 The yearning for a life of pared-down purity has built to a roar, and Serena Mitnik-Miller and Mason St. Peter—the husband-and-wife owners of General Store, one of California's most talked-about shops—are at the forefront. In Abode: Thoughtful Living with Less, these tastemakers make a graceful case for living better no matter your budget or abilities, guiding you to create a space this is simple and true. Their time-tested methods create interiors that maximize openness, strip a building back to its bones, and amplify natural light, evoking unpretentious tranquility. The blueprint for their signature aesthetic is all here: the embrace of elemental materials, curation of handcrafted objects, and collection of furnishings from eras when craftsmanship was king. This edit of Mitnik-Miller and St. Peter's greatest collaborations will take you through their breathtaking rooms, masterpieces of warm minimalism. Abode is a glimpse into the couple's process and a guide to manifesting your own beautiful interiors.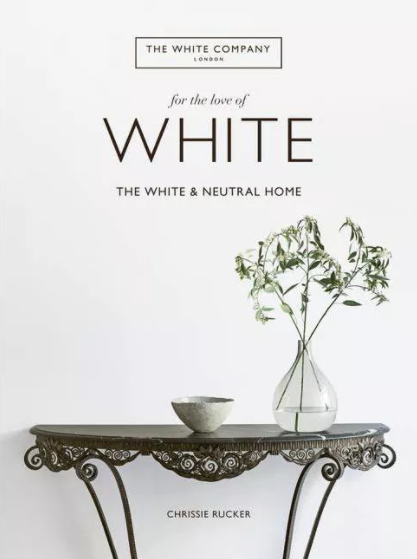 "The thing about white is that it goes with everything, it is a canvas for life, whoever you are and whatever your tastes. You just can't beat it."—Chrissie Rucker
Whether you live in a tiny city apartment, a rambling country cottage or an elegant town house For the Love of White offers the definitive book on decorating with white and neutral ones. From room schemes for light, bright family kitchens and calming bedrooms to the all-important finishing touches—this is a book to be inspired by again and again.
Illustrated with specially commissioned photography by leading interiors photographer, Chris Everard and organized into three sections—Country, Town and Coastal—the book provides both the advice and the inspiration needed to transform your home.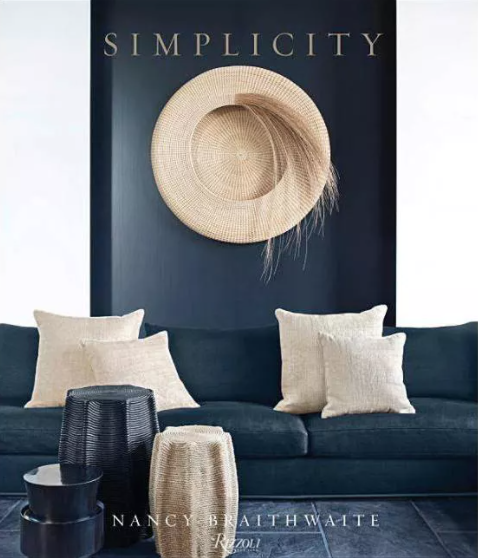 Interior designer Nancy Braithwaite's long-awaited first book is a striking tutorial in the power of simplicity in design. In the world of interior design, Nancy Braithwaite is known for her single-minded devotion to the principle that has guided her work for more than forty years: simplicity. Braithwaite's work is luxuriously minimalist, its beauty inextricably tied to its Shaker-like purity. While her work varies from art deco to country, the underlying rules remain the same: every element should strive to be simple and powerful without compromise, and every room must have a level of power that comes from commanding scale, repetition of elements, subtleties of color, or the sheer beauty of forms. In Braithwaite's world, excess is not opulent. Simplicity is opulent. Braithwaite takes the reader deep into her singular vision. Divided into five sections, the book begins with her manifesto on simplicity and the aspects of design used to achieve it, including architecture, scale, color, texture, pattern, and composition. She then presents three categories of style—country, classic, and contemporary—and explains and illustrates each with iconic rooms from her portfolio. Finally, she presents several houses as case studies, displaying the power of these principles in action and emphasizing the importance of craftsmanship in design, from a stunning modern seaside retreat on Kiawah Island, South Carolina, to her unforgettable country house in Atlanta.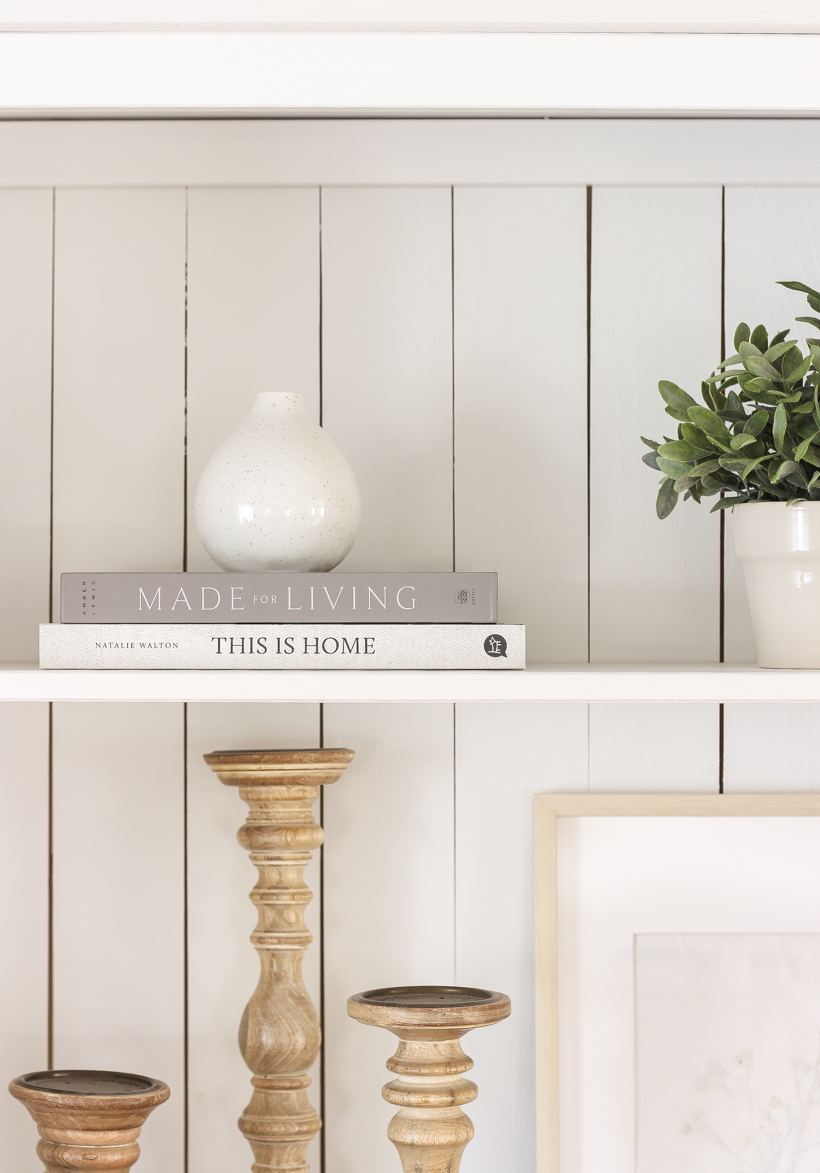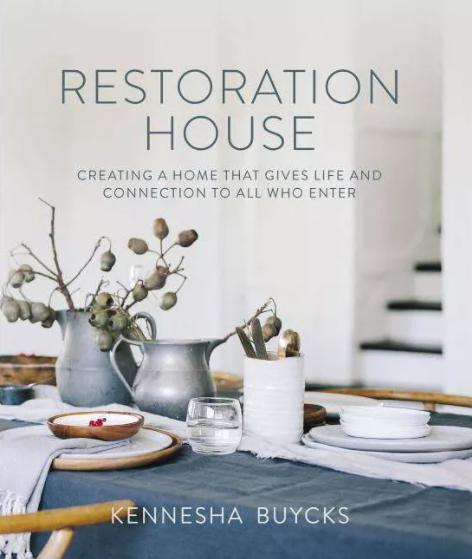 You don't have to live in your dream house to make your living spaces feel more like home. Home is meant to be a place to belong. A place to gather and connect. A place of beauty. A place to restore your soul. In Restoration House, author and designer Kennesha Buycks will encourage you to embrace your home and your story so you can create mindful spaces that give life to you, your loved ones, and all who enter.
Make the best out of your living space, whether you're renting or a homeowner
Create a home your visitors will feel comfortable in
Decorate your home on a budget
Make purposeful design decisions that are beautiful and functional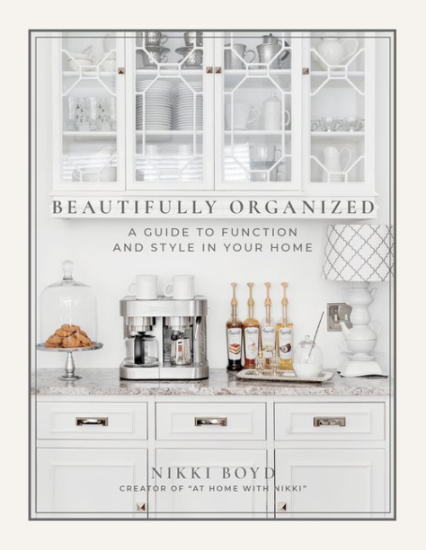 In Beautifully Organized: A Guide to Function and Style in Your Home, Nikki Boyd shares her best advice for how to create an organized, beautiful, and welcoming home. Nikki developed and honed her five essential steps to an organized home through her experience working as a professional organizer. In Beautifully Organized, Nikki teaches you to:
Assess your home to transform the spaces within to enhance your lifestyle
Declutter and curate your possessions to keep what is useful and meaningful
Clean with efficiency, adding an element of pleasure to everyday tasks
Organize so you can find what you need, when you need it
Beautify and decorate to create a welcoming atmosphere for family and friends
With her keen eye for detail and trademark warmth, Nikki guides readers through these steps, teaching how to graciously share your homes with family and friends to create treasured shared experiences and memories. Beautifully Organized is so much more than a home organization book—it's a recipe for a beautiful, fulfilling life.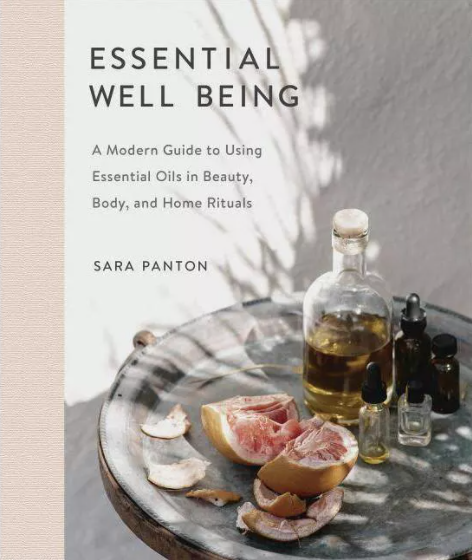 Sara Panton, co-founder of the premium essential oil company vitruvi, shares her knowledge of botanicals and wellness practices to help you live more naturally and elevate the simple moments of your day.
Essential oils have been used in self-care practices for centuries. These small bottles of potent extracts can help you carve out simple (even secret) moments every day to reconnect with yourself, breathe deeper, sleep better, and restore energy. In this modern guide, you will find more than 100 do-it-yourself essential oil recipes, rituals, and suggestions–most of which take less than 15 minutes–including:
Rosemary and Cedarwood Face Toner: a grounding toner for when you are craving the serenity of a hike in the woods.
Honey and Lavender Oil-Balancing Face Mask: a face mask that smells as lovely as it sounds.
Fig and Eucalyptus Scrub: a decadent yet super-simple body scrub for pampering yourself.
Peppermint and Pink Grapefruit Shower Spray: a natural way to keep your shower ultra-fresh.
The book guides you through ways to customize your beauty, body, and home routines–turning them into easy yet sophisticated wellness experiences. Learn how to create a custom face oil for your skin type; do a facial lymphatic massage; make a Mediterranean-inspired botanical foot soak; and blend unique essential oil diffuser aromas for your home. Essential Well Being provides all-natural rituals for morning, afternoon, and evening, and shares how to transform the minutes of your busy day into small spa moments that fill your cup back up. Explore your own potential through the simple act of taking time for yourself.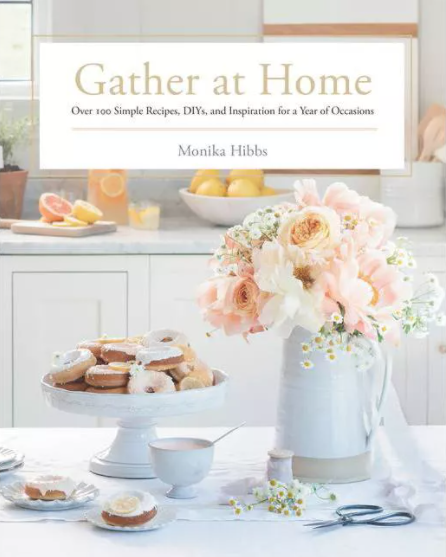 NATIONAL BESTSELLER: Popular blogger and lifestyle influencer Monika Hibbs shares her favourite recipes and crafts to bring thoughtful touches to all of life's moments–big or small.
Monika Hibbs has found joy in planning gatherings since she was a little girl, but it's not just the hallmark occasions she spends time thinking about. Over the years, she has learned just how important it is to slow down and savour life's simple, everyday moments, in addition to the holidays and milestones.
In Gather at Home, Monika Hibbs shares her favourite relaxed and easy ways to make your everyday moments and seasonal celebrations special. Use Monika's collection of over 100 simple recipes, crafts, and do-it-yourself projects, conveniently divided by season, to turn your Friday family games night, Mother's Day brunch, holiday dinner, or outdoor evening barbecue into something memorable, and to create other effortless moments that your friends and family will cherish for years to come. You'll find breakfast, lunch, dinner, and dessert ideas to fit the mood of every season, as well as crafts and do-it-yourself projects you can easily get the kids involved with. Draw inspiration from the lush photography, and add Monika's extra-special touches to make every moment a well-crafted one that will show your family and friends just how much you care.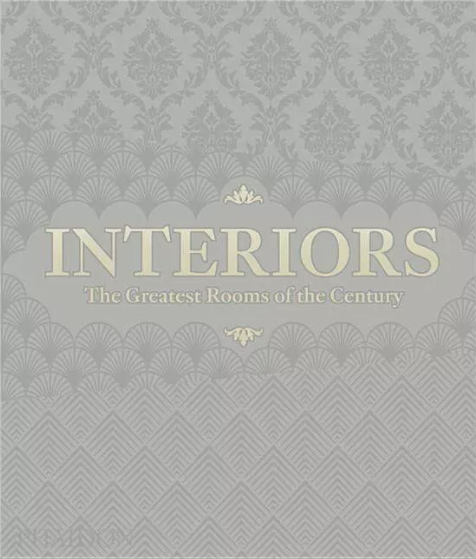 More of 400 of the world's best living spaces created by over 300 of the most influential people in interior design in one luxurious book.
With over 400 rooms organized by designer from A-Z, the book goes beyond decorators, designers, and architects to highlight exquisite interiors designed by fashion designers, artists, style icons, and film stars who have made a unique contribution to the world of interior design. Covering work from the beginning of the twentieth century to the present day, the book features everything from extraordinary chateaux, stunning town houses, and luxury penthouses – to desert ranches, beach houses, and tiny jewel-like apartments in more than 25 countries.
This gorgeous volume includes the "greats" of interior design, such as Elsie de Wolfe, Billy Baldwin, and Colefax & Fowler, alongside contemporary stars including Anouska Hempel, Kelly Hoppen, and Karim Rashid. Noteworthy homes include those of fashion designers Bill Blass, Pierre Cardin, Gianni Versace, and Coco Chanel, as well as artists Pablo Picasso, Georgia O'Keeffe, Cy Twombly, and Peggy Guggenheim.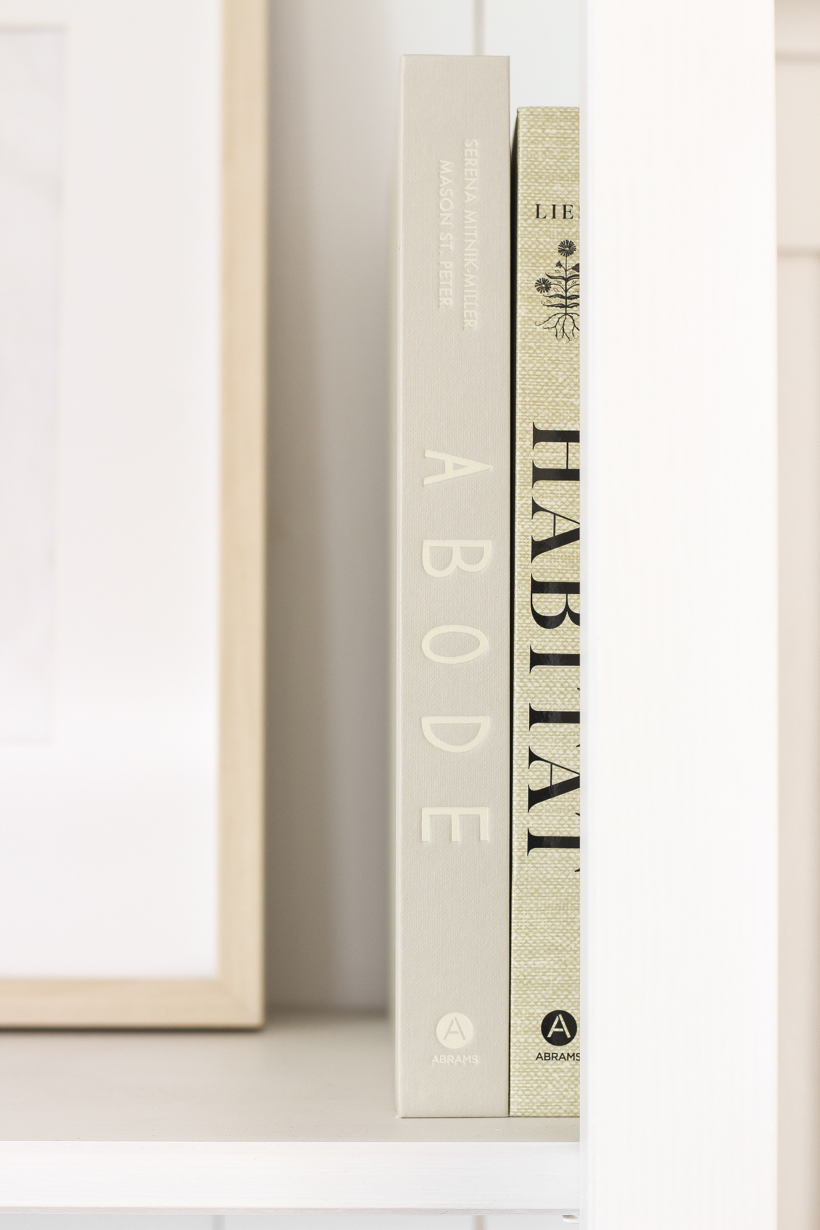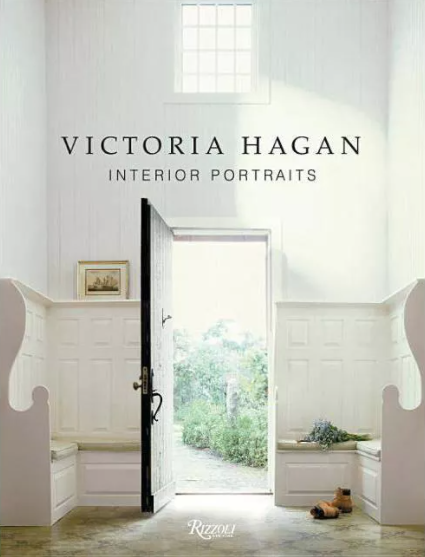 The first book to survey the work of this iconic designer, known for her serene "new American classic" look. One of today's most influential designers, Victoria Hagan exploded onto the scene in 1988 when New York magazine devoted the cover of its design issue to one of her rooms. Since then she has become renowned for her intelligent integration of architectural and interior design, her refined use of materials, her sophisticated color palette, and her strong silhouettes. Always looking to the view, Hagan effortlessly makes a close connection of interior spaces to the surrounding landscape. The houses profiled—ranging from elegant urban residences to casual weekend retreats—reveal Hagan's unerring attention to what Proust called "the unexpected detail," which makes her interiors beautiful as well as timeless. Throughout, Hagan discourses on the spirit of cherished objects—a print of birds in flight, a vintage star-shaped mirror, or a chair with an unusual silhouette—that add soul and modernity. With stunning photography and personal insights into Hagan's design philosophy, Victoria Hagan: Interior Portraits is an artful and inspiring collection of this design superstar's oeuvre.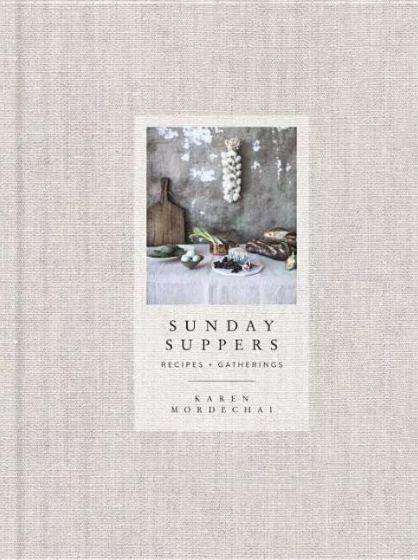 With her dinner series Sunday Suppers, Karen Mordechai celebrates the magic of gathering, bringing together friends and strangers to connect over the acts of cooking and sharing meals. For those who yearn to connect around the table, Karen's simple, seasonally driven recipes, evocative photography, and understated styling form a road map to creating community in their own kitchens and in offbeat locations. This collection of gatherings will inspire a sense of adventure and community for both the novice and experienced cook alike.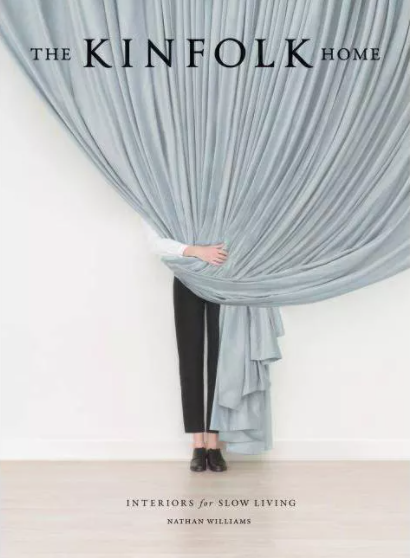 When The Kinfolk Table was published in 2013, it transformed the way readers across the globe thought about small gatherings. In this much-anticipated follow-up, Kinfolk founder Nathan Williams showcases how embracing that same ethos—of slowing down, simplifying your life, and cultivating community—allows you to create a more considered, beautiful, and intimate living space.
The Kinfolk Home takes readers inside 35 homes around the world, from the United States, Scandinavia, Japan, and beyond. Some have constructed modern urban homes from blueprints, while others nurture their home's long history. What all of these spaces have in common is that they've been put together carefully, slowly, and with great intention. Featuring inviting photographs and insightful profiles, interviews, and essays, each home tour is guaranteed to inspire.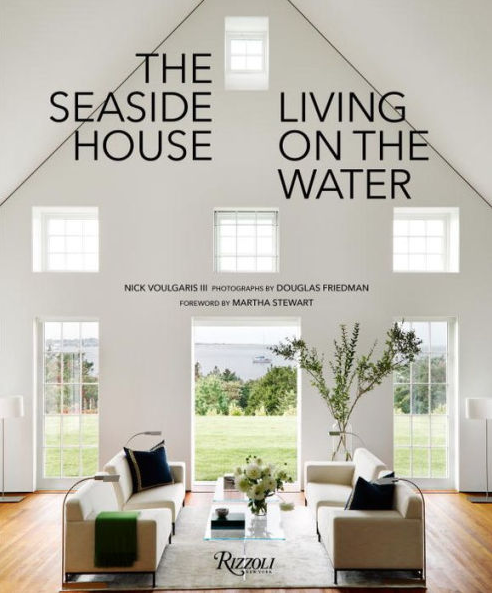 Everyone dreams of a house by the sea, and this book presents the best examples of homes for escaping to the serenity of the seaside. Beautifully photographed interiors, exteriors, gardens, and patios offer a peek into these appealing homes, including Martha Stewart's Seal Harbor, Maine, residence, Donna Karan's Zen-like East Hampton retreat, Tommy Hilfiger's Pop art–inspired Miami house, and Giorgio Armani's Antigua getaway. Such top designers as Martyn Lawrence Bullard, Steven Gambrel, and Ken Fulk have decorated these lovely and inspiring homes—in quintessential seaside communities, including Block Island, Harbor Island, Malibu, and Martha's Vineyard.
A seaside house is a place to unwind in a relaxed setting—white floorboards, whimsical nautical touches, pastel tones, and vivid colors. Indoor-outdoor living is the norm. Yet it is also a place to entertain friends and family in style and can express a range of chic decorating and design tastes. From clean, modern beach houses to traditional-style cottages, these breathtaking interiors—presented by a team known for style and taste—will inspire homeowners, designers, and anyone who loves a water view.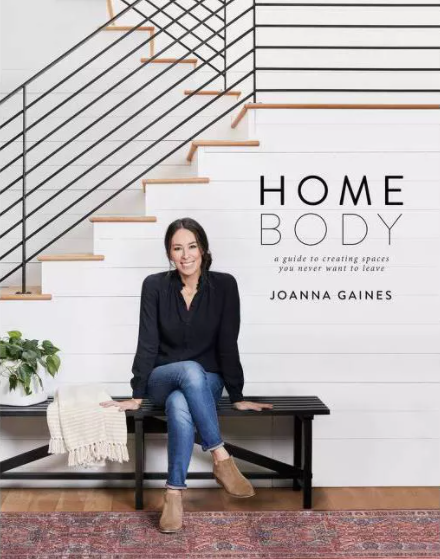 In Homebody: A Guide to Creating Spaces You Never Want to Leave, Joanna Gaines walks you through how to create a home that reflects the personalities and stories of the people who live there. Using examples from her own farmhouse as well as a range of other homes, this comprehensive guide will help you assess your priorities and instincts, as well as your likes and dislikes, with practical steps for navigating and embracing your authentic design style. Room by room, Homebody gives you an in-depth look at how these styles are implemented as well as how to blend the looks you're drawn to in order to create spaces that feel distinctly yours. A removable design template at the back of the book offers a step-by-step guide to planning and sketching out your own design plans. The insight shared in Homebody will instill in you the confidence to thoughtfully create spaces you never want to leave.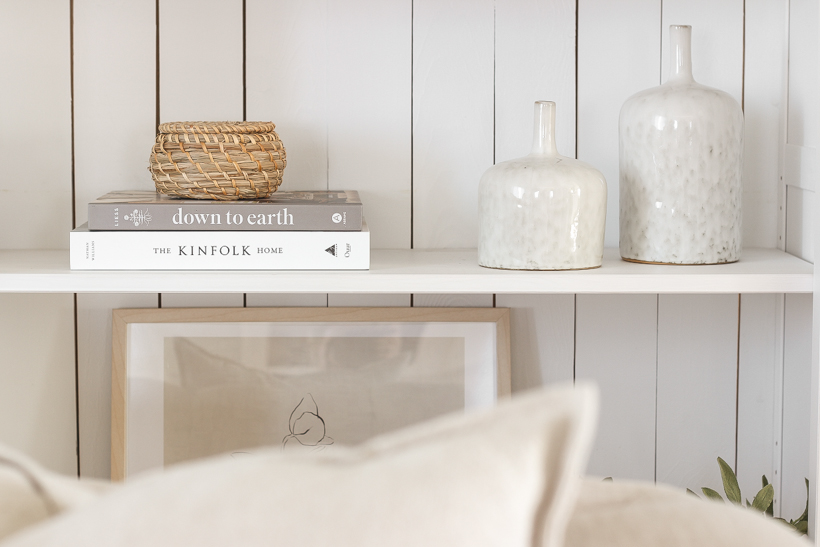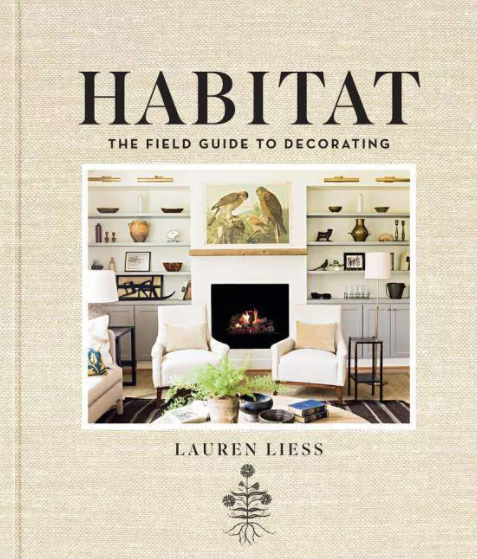 Lauren Liess, an interior designer and founder of the popular blog Pure Style Home, fuses her love of design and the great outdoors into all her work. In Habitat: The Field Guide to Decorating, her first book, Lauren invites readers to bring nature inside by mixing the textures of natural elements such as wood and stone with eclectic groupings of modern and quirky vintage pieces. Readers will be inspired by the unique style of these rooms, which include lovely framed botanical prints and Liess's own textile patterns inspired by wildflowers and weeds. The book is divided into three sections: Part I focuses on the fundamental elements of design, with each chapter devoted to a particular element, such as color, lighting, and furniture; Part II addresses the intangibles of designing a space, such as aesthetics and creating a mood; and Part III tackles unique room-specific challenges in every part of the house.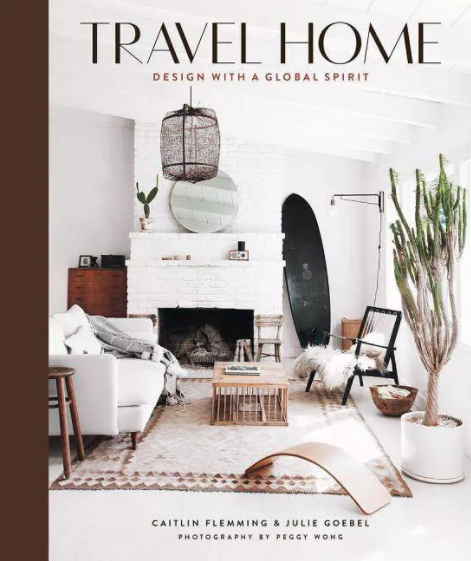 A road map for bringing far-flung design ideas back home, Travel Home shows us how to curate interiors that reflect our favorite places and experiences in ways that are beautiful and authentic. Touring the homes of leaders in global design who share a deep affection for travel, the book explores interiors with influences as widespread as Marrakesh, Paris, Cuba, Tokyo, Portugal, and beyond. Vivid photography is supplemented with insightful essays, interviews, and hardworking tips for cultivating your own global home. For globetrotters and armchair travelers alike, Travel Home showcases the interplay between travel and design, revealing how we can take inspiration from the beauty we experience in the world and bring it into our everyday lives.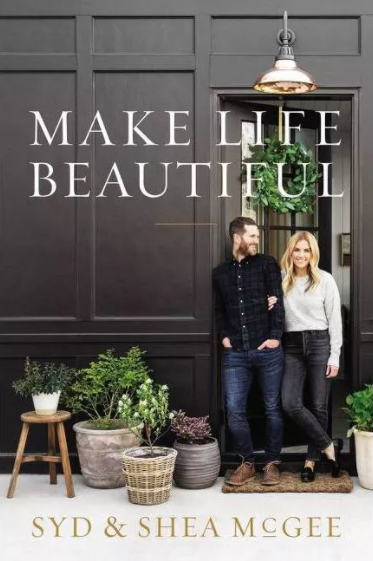 Be inspired to focus on your goals and achieve your dreams with Make Life Beautiful, the autobiography from Syd and Shea McGee, the stars of the new Netflix series Dream Home Makeover. This book offers the fans of Syd and Shea McGee a new and intimate look into how they built their business. For the one million-plus followers who turn to Syd and Shea McGee for advice on building a beautiful home and life, Make Life Beautiful is be a behind-the-scenes look into how the couple transformed Shea's small room of fabric samples and big dream of becoming a designer into one of the most successful and fastest-growing interior design businesses in the country. Both long-time and new fans will not only gain insight into how the McGees built such a successful company but also be inspired to apply design principles to their lives.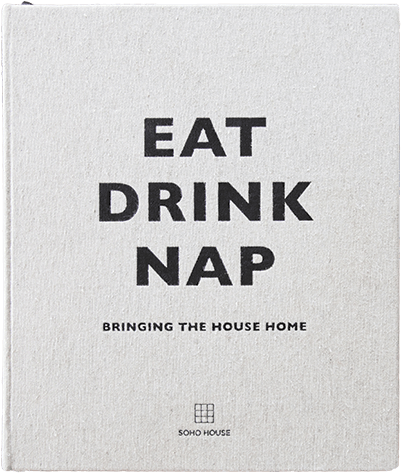 In the 17 years since the first Soho House opened its doors, they've perfected the art of entertaining: how to make people feel at home, how to cook food they love, how to make a room stylish but welcoming, how to throw a party, get the lighting right, mix a cocktail, design a bedroom, build an art collection. This sumptuous book with a foreword from founder Nick Jones and newly commissioned photography from leading food and interiors photographers Mark Seelen and Jean Cazals, will share with readers the secrets of the Soho House way of doing things. Contemporary, global, yet with something quintessentially homey at its heart, this is Soho House style explained by its experts: the grit and the glamour, the style and the coziness. Packed with recipes and design tips, this book shows how to transport a slice of Soho House right to one's home. Whether you want to recreate your favorite house regular macaroni cheese or choose the right sofa for your sitting room, the clubs; experts will share their blueprint for stylish, contemporary living the Soho House way.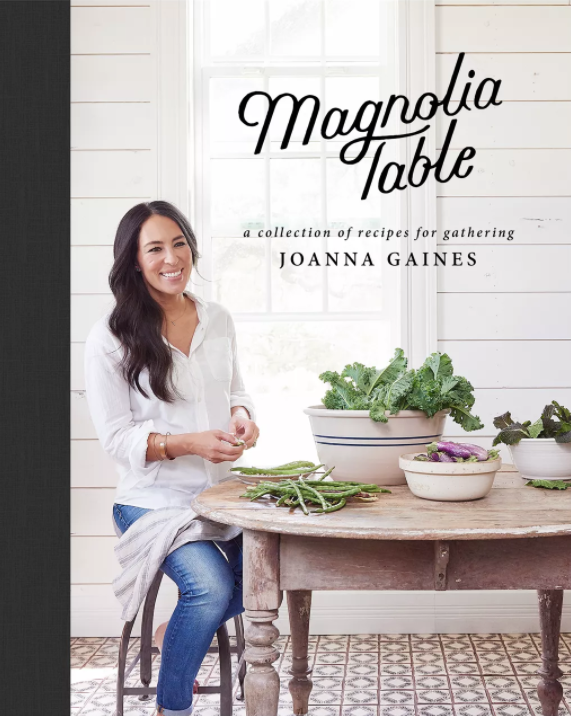 #1 New York Times Bestseller – Magnolia Table is infused with Joanna Gaines' warmth and passion for all things family, prepared and served straight from the heart of her home, with recipes inspired by dozens of Gaines family favorites and classic comfort selections from the couple's new Waco restaurant, Magnolia Table.
Jo believes there's no better way to celebrate family and friendship than through the art of togetherness, celebrating tradition, and sharing a great meal. Magnolia Table includes 125 classic recipes—from breakfast, lunch, and dinner to small plates, snacks, and desserts—presenting a modern selection of American classics and personal family favorites. Complemented by her love for her garden, these dishes also incorporate homegrown, seasonal produce at the peak of its flavor. Full of personal stories and beautiful photos, Magnolia Table is an invitation to share a seat at the table with Joanna Gaines and her family.

MORE BOOK IDEAS: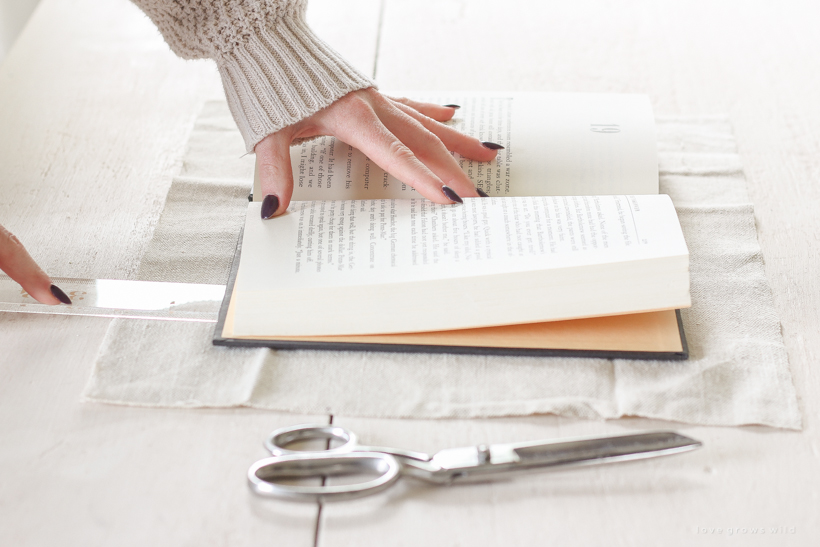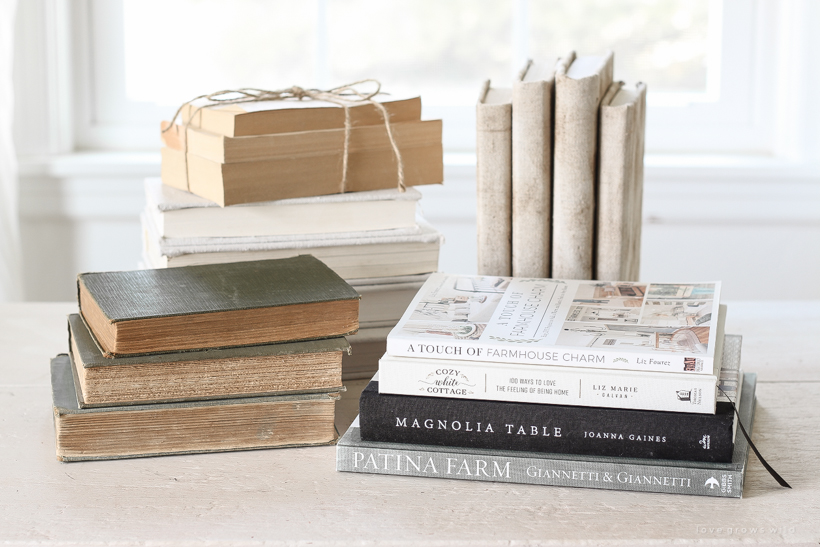 I hope this post will be resource you can come back to again and again when you're in need of a little inspiration for your home. Let me know which of these books you already have and which books you'd like to get! Thank you so much for being here, sweet friend. I appreciate you more than you know! xoxo Liz
As always, I sincerely appreciate you shopping through the links I share, which allows me to make a small commission from your purchase while your purchase price stays the same. When you use my affiliate links, I'm better able to create content for this blog as well as support my family, and I thank you from the bottom of my heart for supporting what I do!
---
Subscribe to Blog | Follow on Instagram
Follow on Pinterest | Follow on Facebook