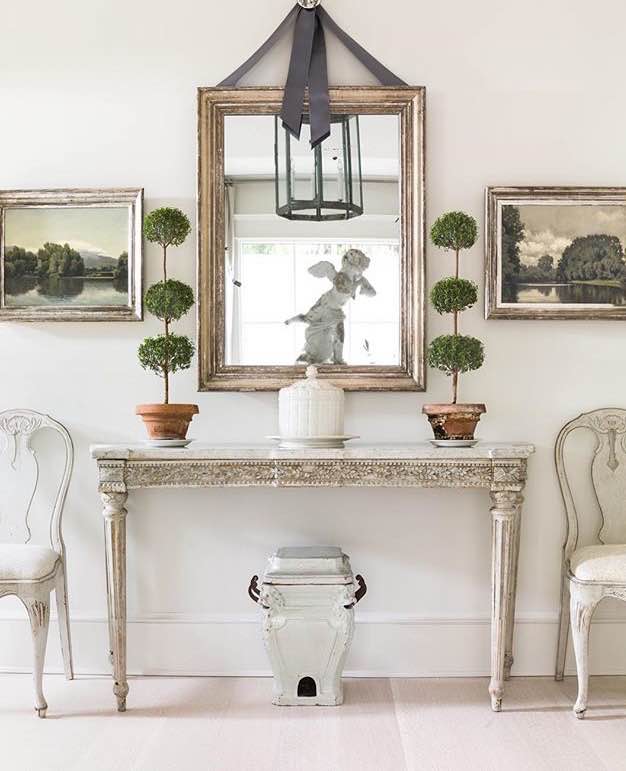 Can I share something with you guys? The last 6 months have been nonstop DIY chaos as I knocked out 70 projects for my book, and I was starting to think our house would never be free of sawdust and paintbrushes and clutter in just about every single room. It was almost suffocating at times for this girl who loves everything to be clean, organized and tidy. The house is still far from perfect, but now that the project and writing portion of the book is complete, things are starting to feel much more back to normal around here. I feel like I can actually breath again.
Instead of focusing on the book from the second I finish my morning cup of coffee to the second I close my eyes well after midnight, I'm actually able to enjoy blogging again. I was missing the routine and freedom I used to have when the blog was my main focus. So this week, I freshened up our master bedroom for spring… just because I could. I even created a free printable as my gift to you guys… just because I had the time. I even let Jeremy come and crash the blog for a few days last week with his hilarious Q & A (a must-read if you want to know what life is like behind-the-scenes here) and a husband vs. wife style challenge. I even got around to finally decorating the antique armoire we just added in our living room… that should be on the blog in a few weeks!
I guess what I'm saying is that I loved every second of blood, sweat and tears we put into our farmhouse in order to write this book, but man I am I glad to be back. You can expect lots of good things coming soon!
P.S. I just heard the official release date of my book, A Touch of Farmhouse Charm. December 6th will be the big day! (And it's now available for preorder here!!)
Here is what I'm inspired by on Instagram this week: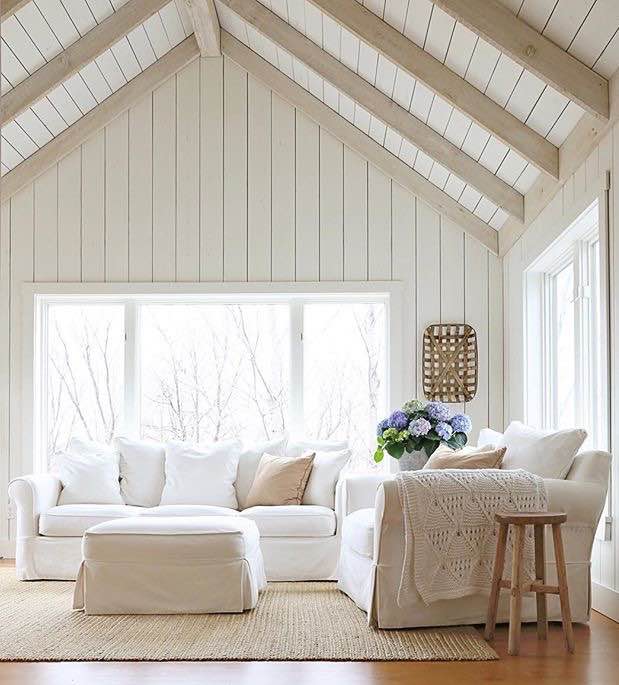 The high ceilings, beams, wood planks and giant windows in this room by @arosynote are the stuff dreams are made of. I could stay in here forever!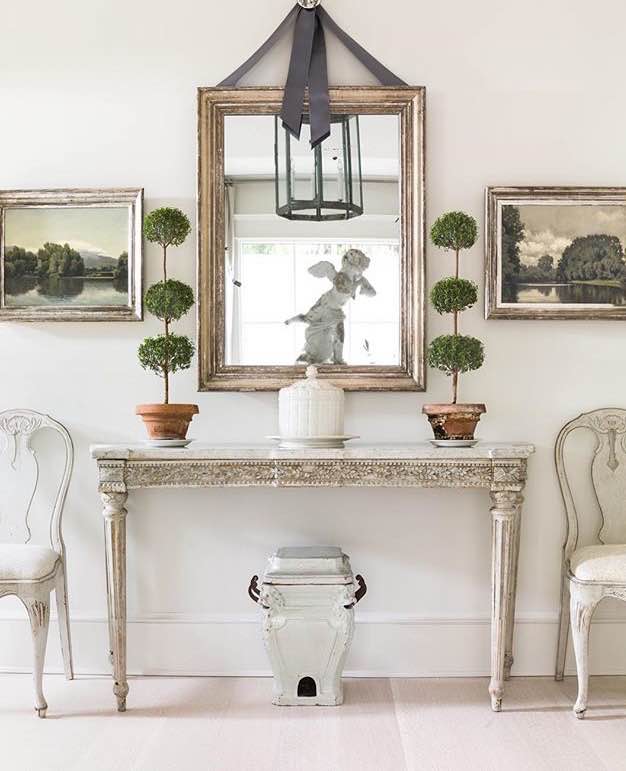 What's not to love about this photo from @loithai? The ornate shabby chic furniture, the gorgeous mirror, those topiaries, the paintings on the wall, the statue in the mirror reflection… it's all stunning to me. But I think what I'm drawn to most is the perfect symmetry of it all. Symmetry calms my mind and makes my heart happy.
This update of @woodgraincottage's breakfast nook is so pretty. The planked walls, the sweet artwork, the fresh lavender, and that cozy window seat… yep, I'm in love.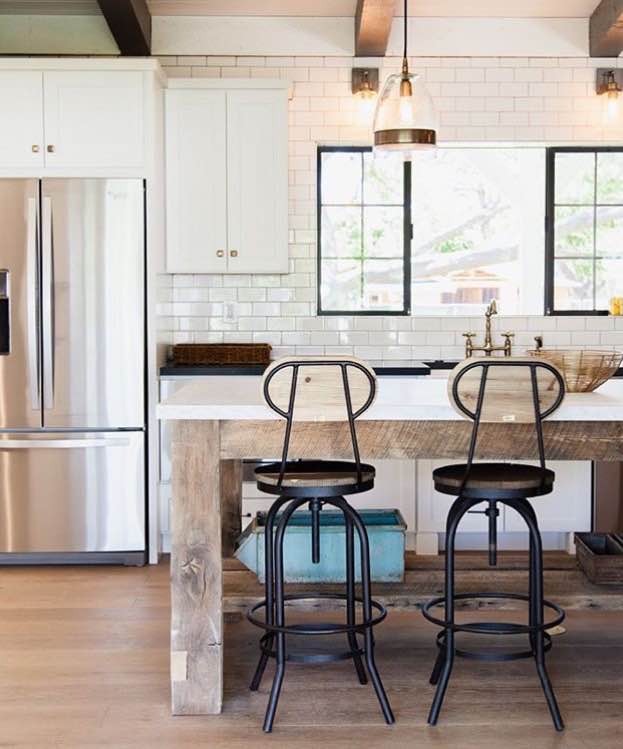 @_rafterhouse_ always gives me endless design inspiration, and this rustic wood kitchen island is total eye candy. I'm crushing hard on windows like they used over the sink right now too. I want it all!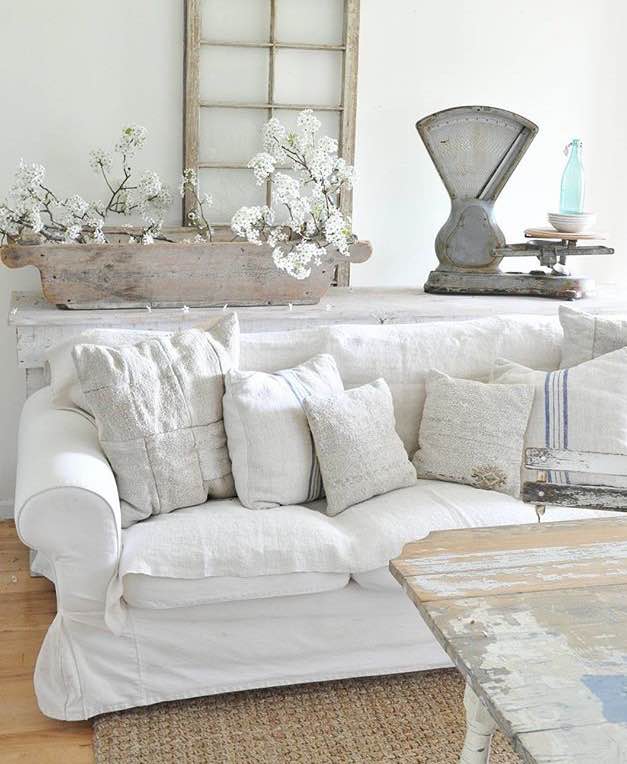 This living room scene from @buckets_of_burlap definitely appeals to my neutral-loving heart. So cozy!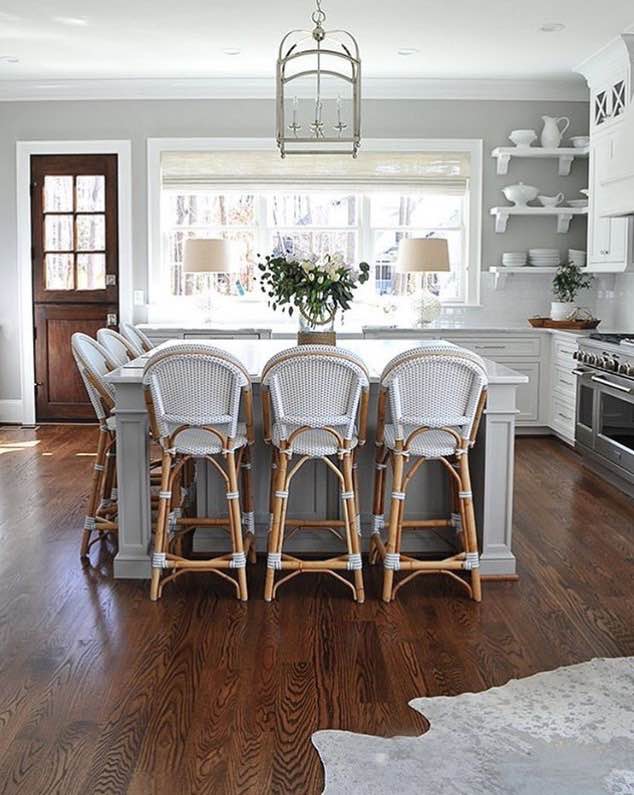 And there are several things I want from this gorgeous kitchen I found in @dearlillie's feed. That cute, little door, the large island, that big window over the sink, and the rug! While I find them slightly impractical, I love the look of lamps in a kitchen too. But where do you hide the cords? I would love to know!
Okay, guys… tell me which photo was YOUR favorite! You can join in on the fun by following us on Instagram here, and don't forget to tag your Instagram photos with #InspiredbyLGW so I can feature your photos here too! Enjoy your week, friends!
---
LET'S KEEP IN TOUCH!
Subscribe to Blog | Browse my Shop | Follow on Facebook | Follow on Twitter
Follow on Google+ | Follow on Pinterest | Follow on Instagram