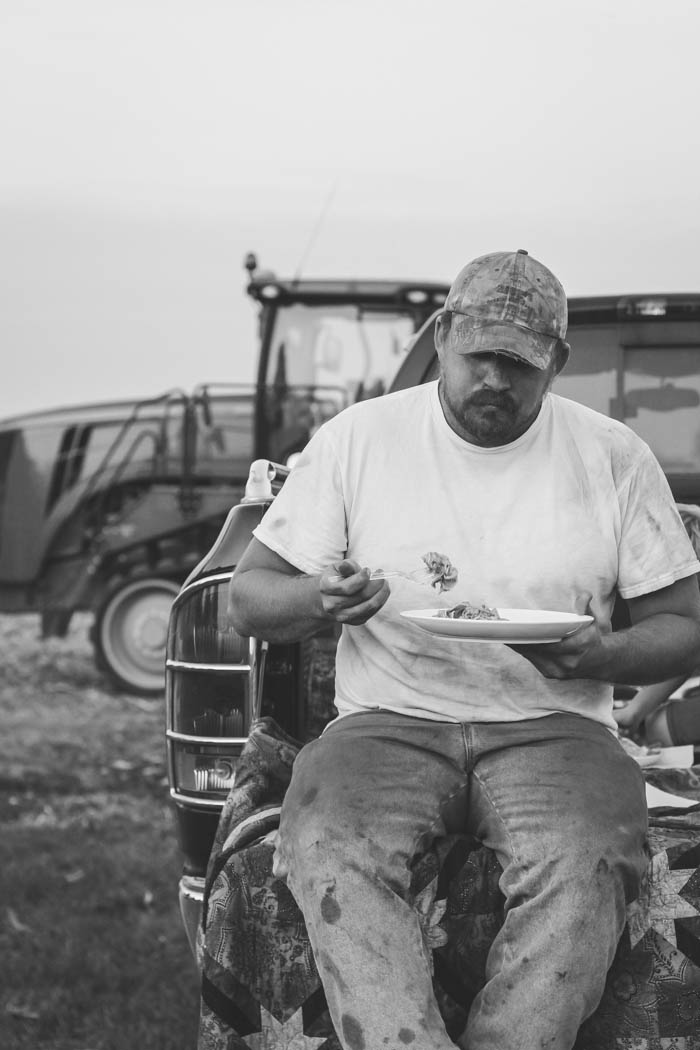 Today's post is a little different from what you typically see here, but I thought it would be fun to show you some of what goes on behind the blog… from my husband's perspective! I'm giving the microphone… or keyboard, I suppose… over to Jeremy to share what life is like being married to a blogger. Don't worry, more DIY's, recipes, and kitchen updates are coming up next week, but I promise this post will make you laugh (sometimes at my expense) and give you insight into how Jeremy and I work together. He is the calm to my creative storm, wipes my tears when I fail, and is my biggest cheerleader when I succeed. I think you guys are going to love getting HIS point of view today on the blogging business and learning more about what he does for a living… farming!
My sweet friend, Shayna, from The Wood Grain Cottage is a fellow blogger AND farm wife, and she is interviewing her husband today too! Be sure to check that post out here, and keep reading here for a fun surprise coming on Friday!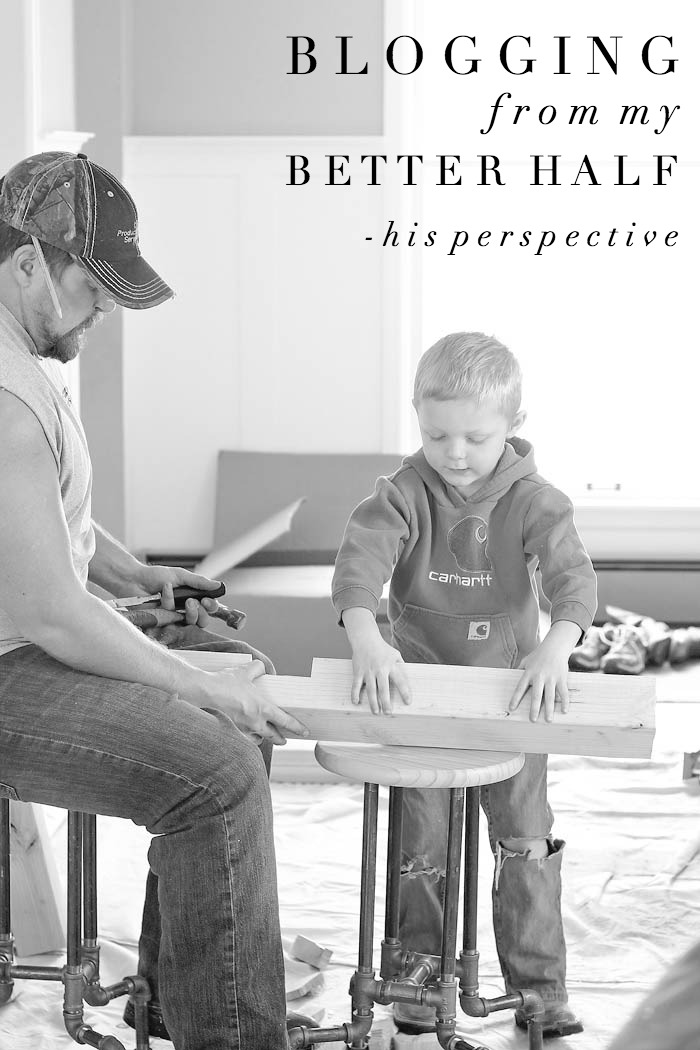 You're up, babe!
What role do you play on the blog and in the blogging business?
I am the all-purpose "hey, what do you think/how would I do this" multi-tool she keeps in her toolbox. I also move all the furniture she feels the need to rearrange weekly.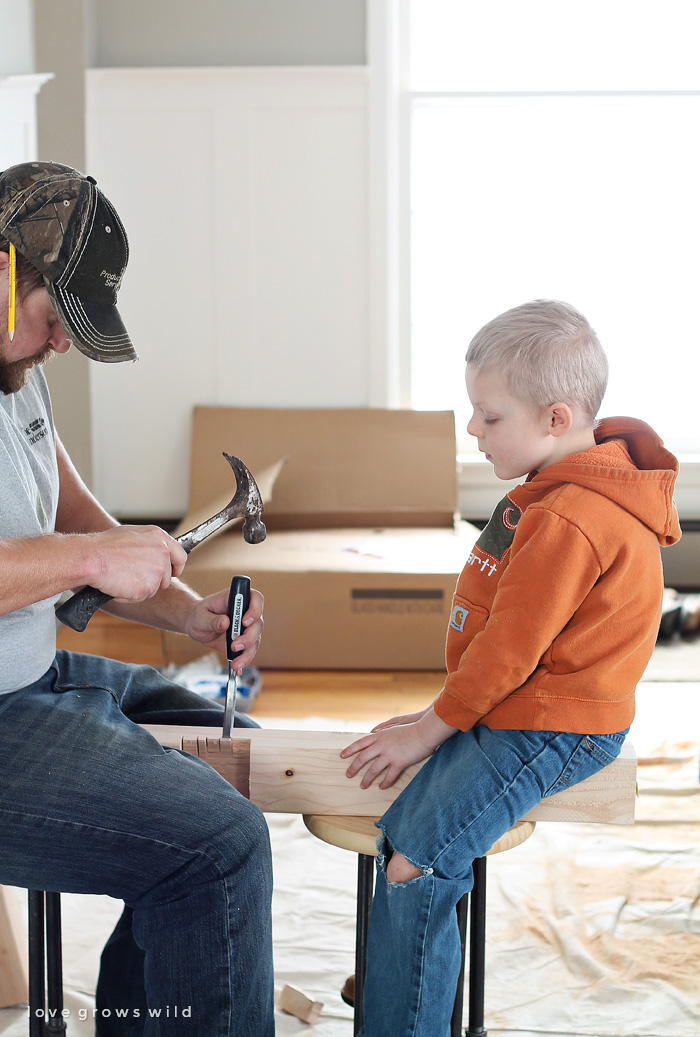 What is your favorite project that Liz blogged about?
The door that we turned into a bench was one of my favorites. Liz had the basic idea for the build, and I sketched the curves for the sides, giving it a church pew feel. Liz is usually the artistic one, but it was nice to have the opportunity to show my artistic side too.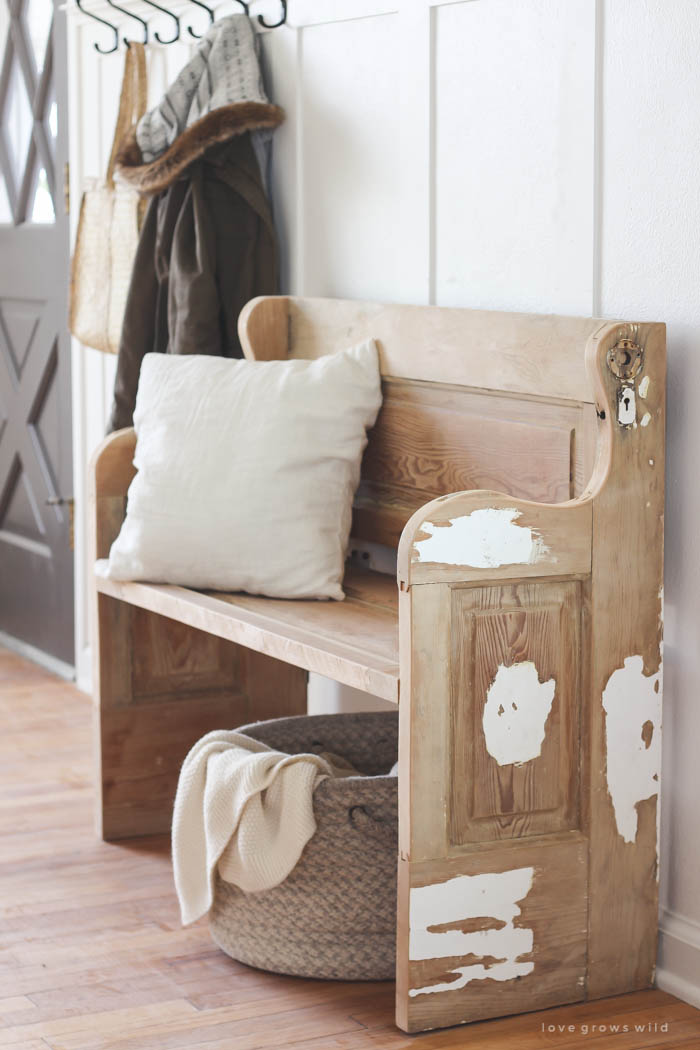 If you could change one thing in your house, what would it be?
A living room with a recliner that no one else is allowed to move or sit on. Or put annoying throw pillows on.
How do you describe Liz's job to others when they ask?
She is a business woman with a multifaceted organization that requires a multitalented, hardworking, and dedicated CEO/COO.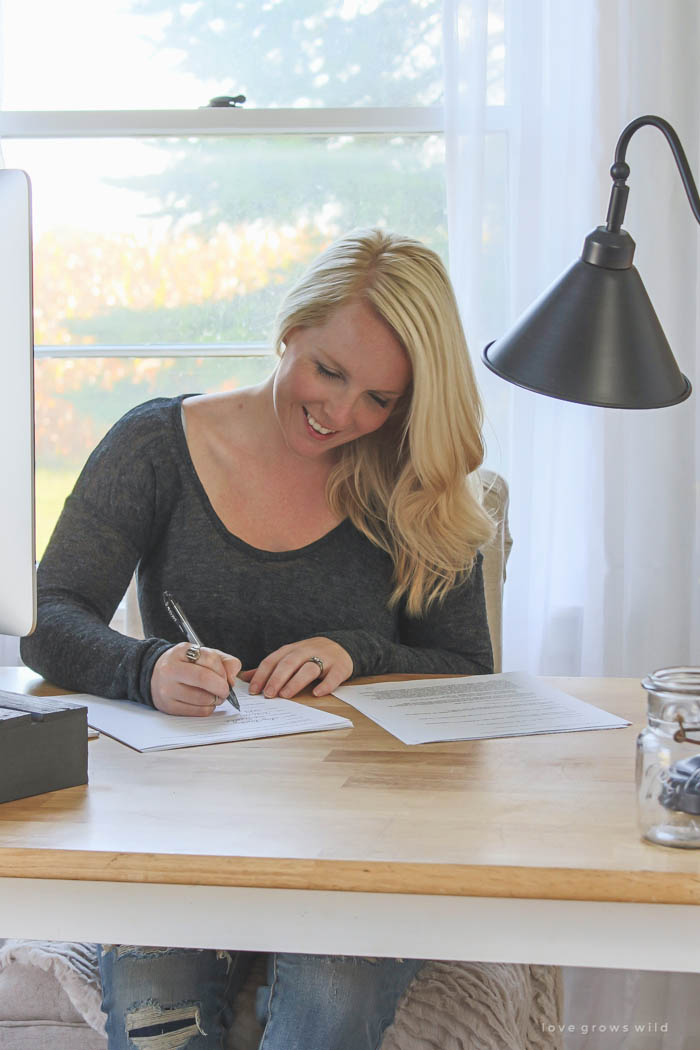 What is one thing about Liz that would surprise people?
She's a ginger.
What's the most rewarding thing that's come from the blog/business?
Being able to help my wife grow as a business person, and watching the success that she has earned all on her own merits.
Has there ever been a project you've worked on with Liz that caused some friction or brought you closer together?
The kitchen renovation and book project accomplished both of these. While having the house torn apart and making toast with a propane torch was somewhat of a challenge, it was a wonder to see my wife work her magic on such a large scale.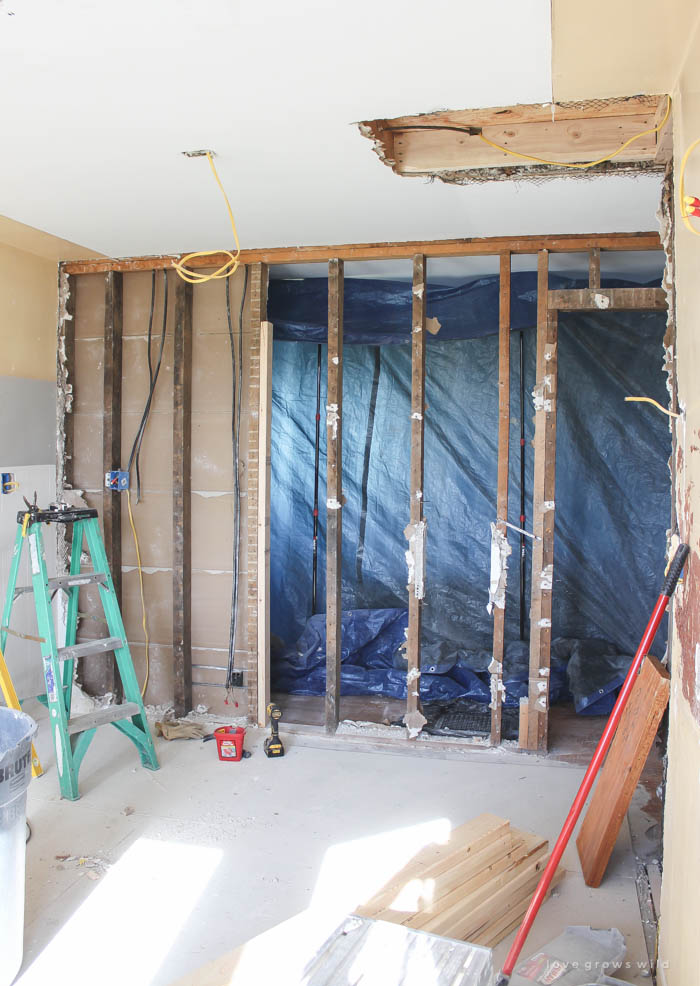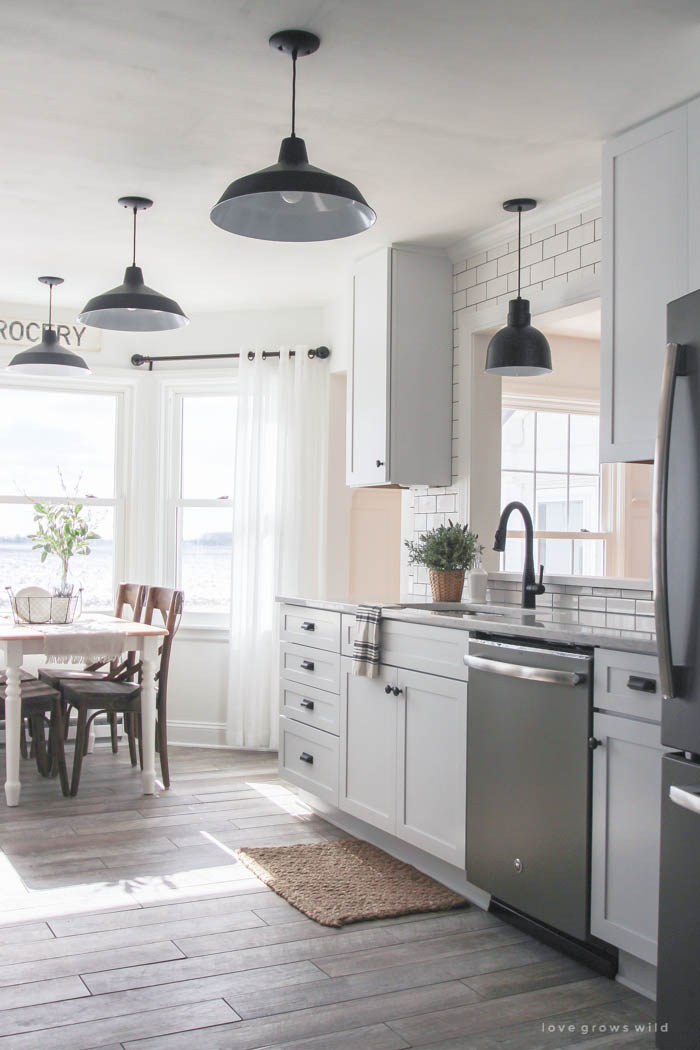 What is your favorite part of living on a real working farm?
The freedom that I have to make my own decisions and the fact that it is, at its heart, always about family. It is harder than having a job with a steady paycheck, however much more rewarding to know that I am the one responsible for the successes.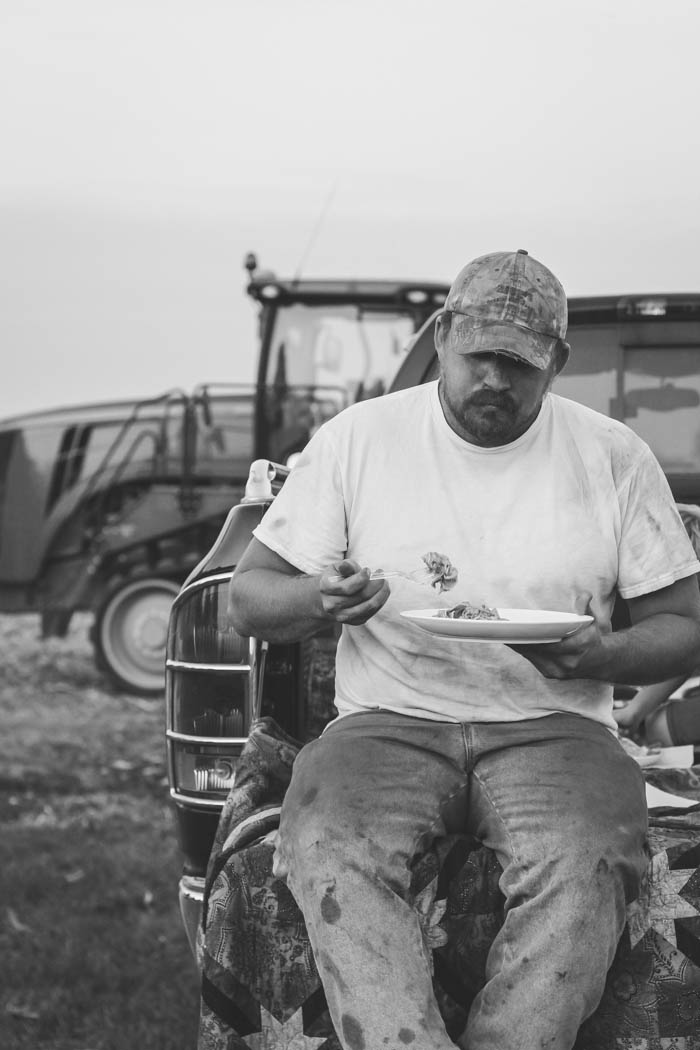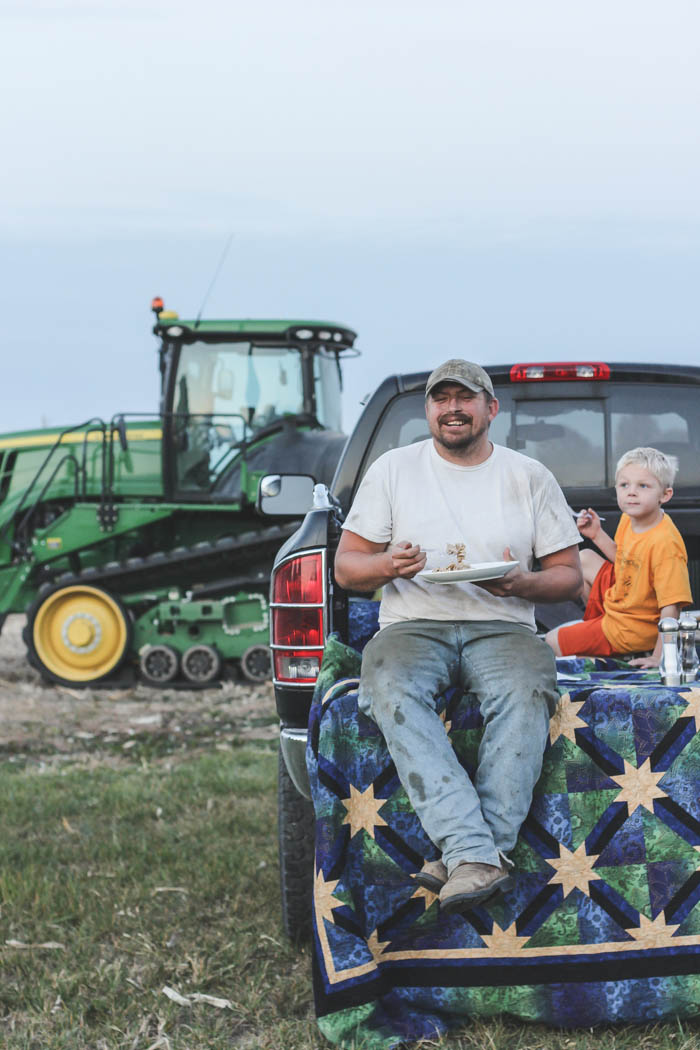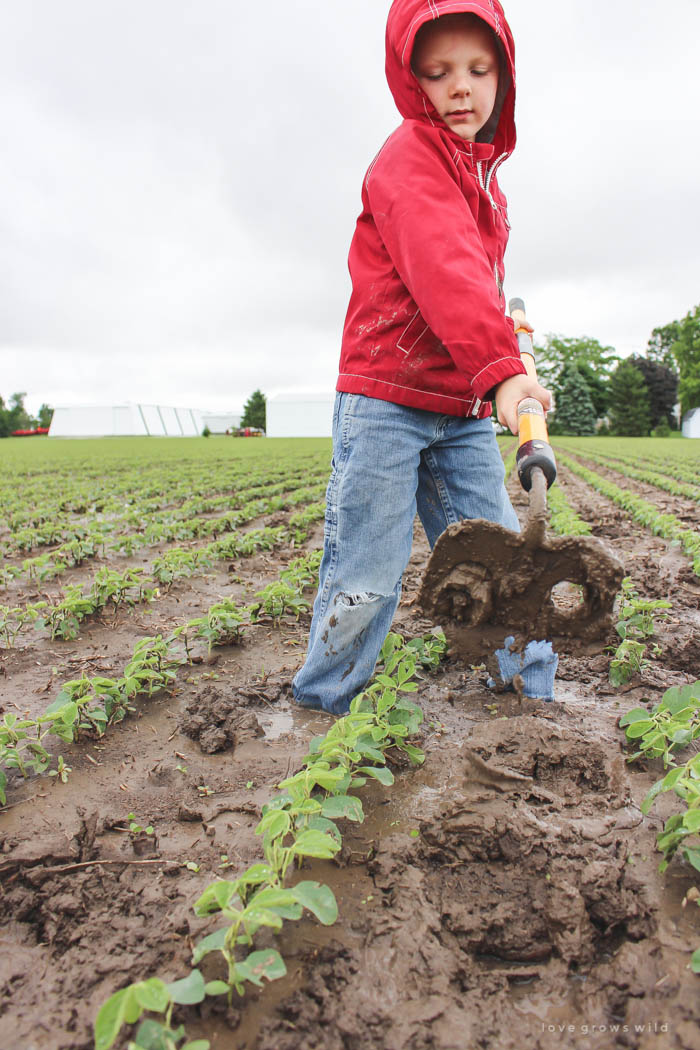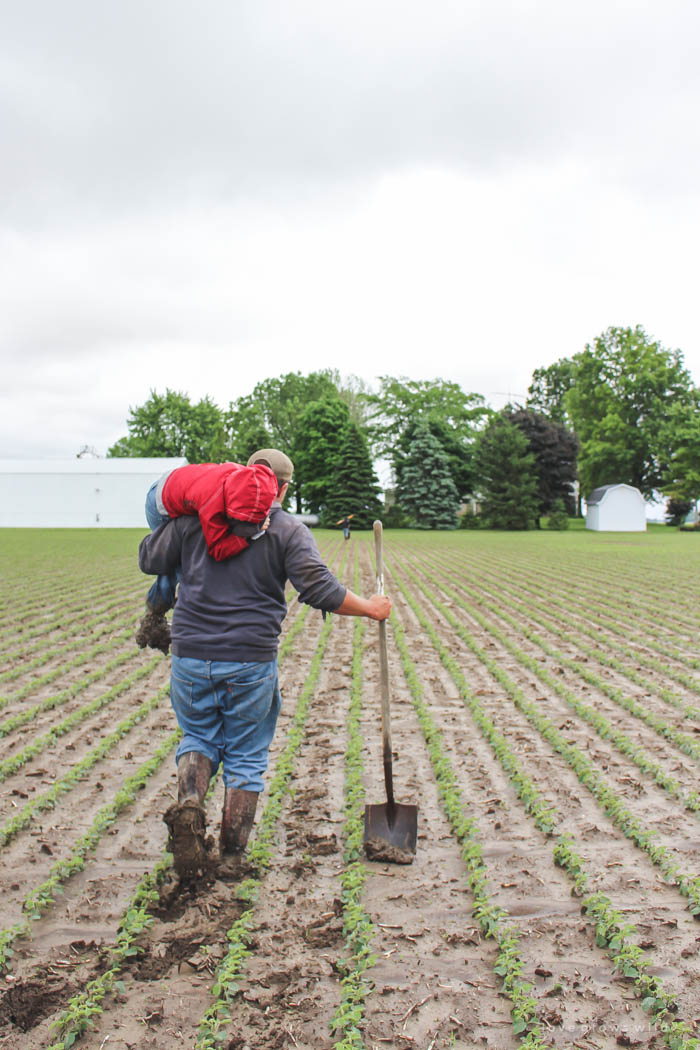 What does your typical day on the farm look like?
Right now we farm corn and soybeans. Spring through fall we keep the wheels turning on the equipment, whether it is tilling the soil and planting or just trying to keep up with mowing yards and ditches. Then finally when the days start to grow shorter and the leaves begin to turn, harvest arrives, and we have the wonderful opportunity to reap the rewards of all our hard work and take in the crop. Then in winter I become the blogger's husband again and do my best to keep the CEO happy.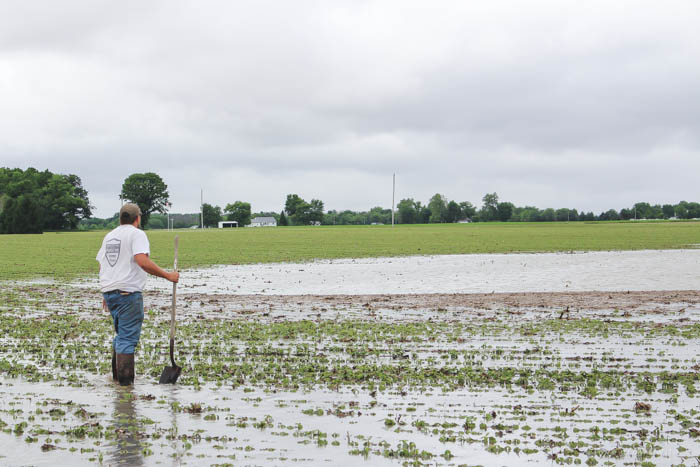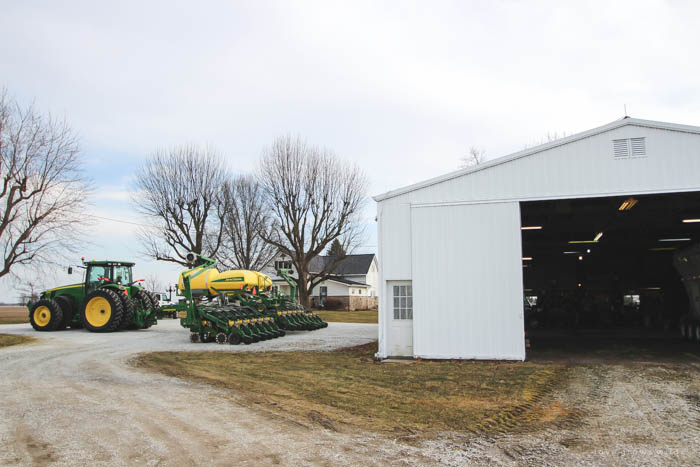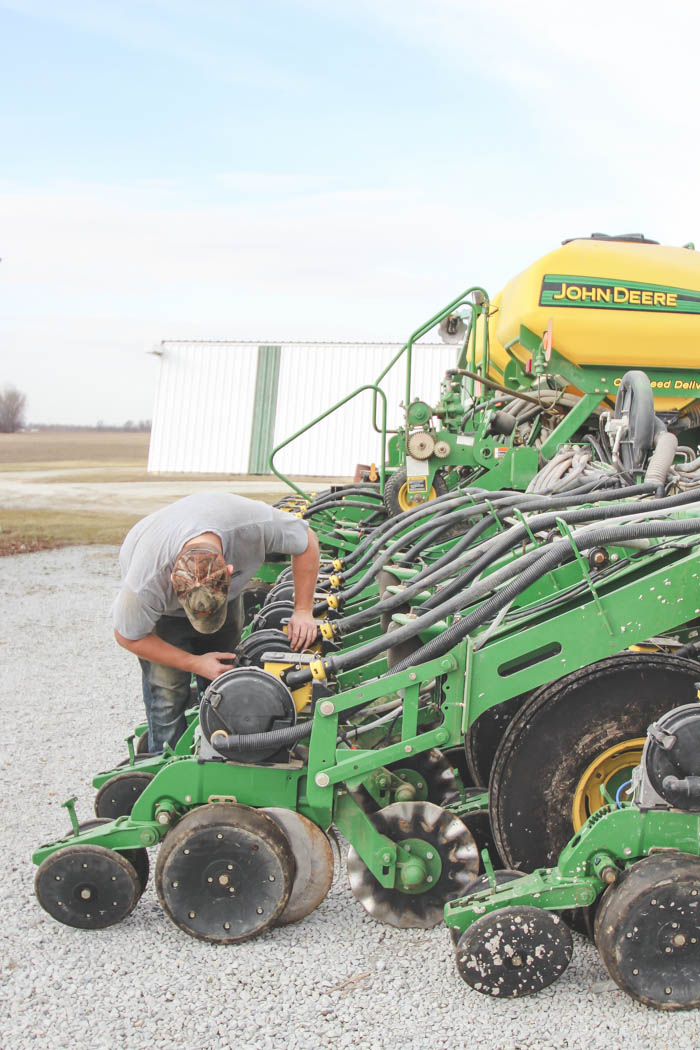 What would you say your style is? How does your style differ from Liz's?
I reckon it would be rustic, with just a hint of gun powder. I like wood… and metal. Liz likes white, with just a hint of white.
---
Seriously… isn't he the sweetest for coming on the blog today and giving me a day off? Show him some love by leaving a comment below! Feel free to ask any questions you have for him/us too!
But I'm not letting Jeremy off the hook just yet. We'll both be back on Friday for a fun, little style challenge that you won't want to miss. Husband vs. Wife… who do YOU think will win?
LET'S KEEP IN TOUCH!
---
Subscribe to Blog | Browse my Shop | Follow on Facebook | Follow on Twitter
Follow on Google+ | Follow on Pinterest | Follow on Instagram