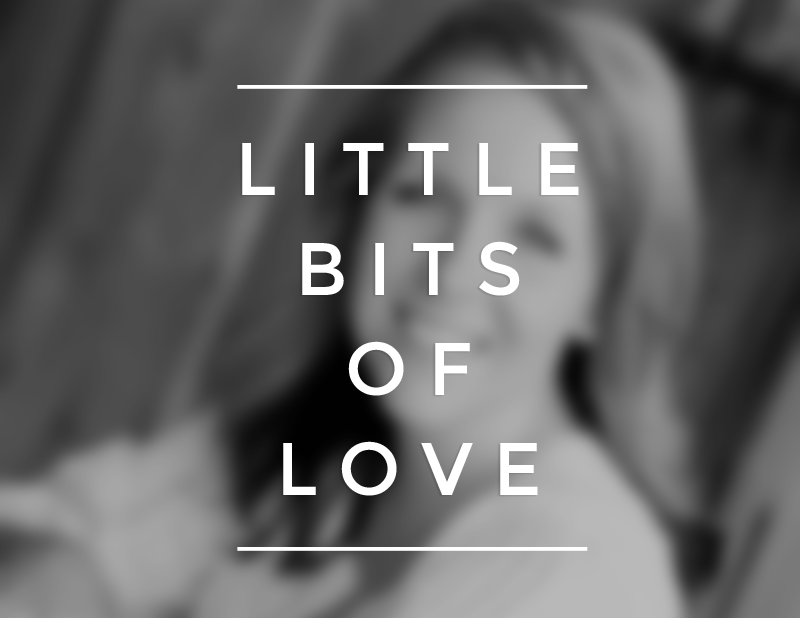 Hello again, friends! It's a new month and time for a new edition of Little Bits of Love! I'm so excited to share all that we've been up to this past month… it's been a crazy one! So get comfy, grab a snack, and let's catch up!
This month started off nothing short of awesome. If you're a fan of the TV series Nashville, you may recognize these faces…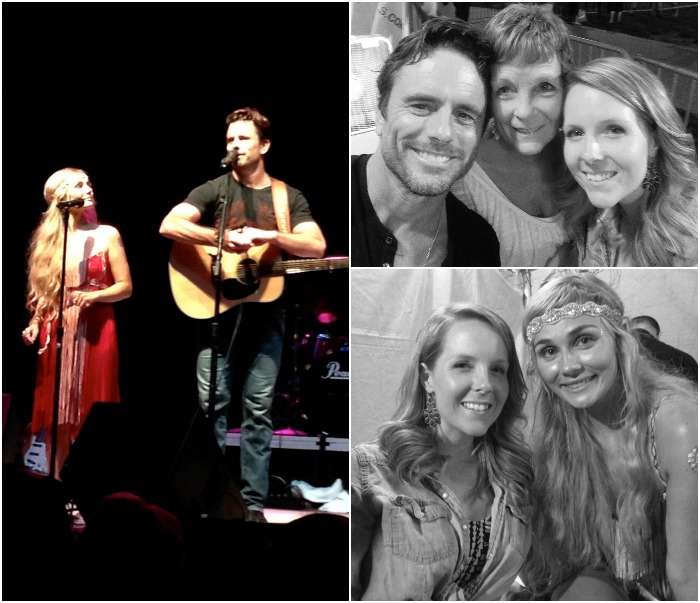 I saw Chip Esten and Clare Bowen (Deacon and Scarlett on Nashville) in concert! They played a free show at the Indiana State Fair, and you better bet my mom and I were there front and center that night. We were even those crazies who stood 3 hours in line after the concert to meet them. Yes, I hugged Deacon… yes, he took a selfie (or is it us-ie?) on my phone… and yes, I totally showed him my scroll art I made with lyrics from the show. I cannot wait for next season to start now! Are you #teamdeacon too?
---
We decided to take a little road trip to Louisville, Kentucky before school started and squeeze in just a little more summer fun. Jeremy, my mom, the boys, and I met up with my little sister there, and we had a blast checking out the city. Well… after a very long car ride of Wyatt puking and dry heaving in the back seat the whole way there. We all could have done without that part!
We walked downtown along the river, went to some amazing restaurants, played a round of glow-in-the-dark mini golf, went to a history museum, saw the new Ninja Turtles movie, played board games, and swam in the hotel pool. The perfect little weekend getaway!
Note to my oldest son: You're really going to regret all the faces you make in pictures someday. I'll be sure to show your future girlfriends every one of them!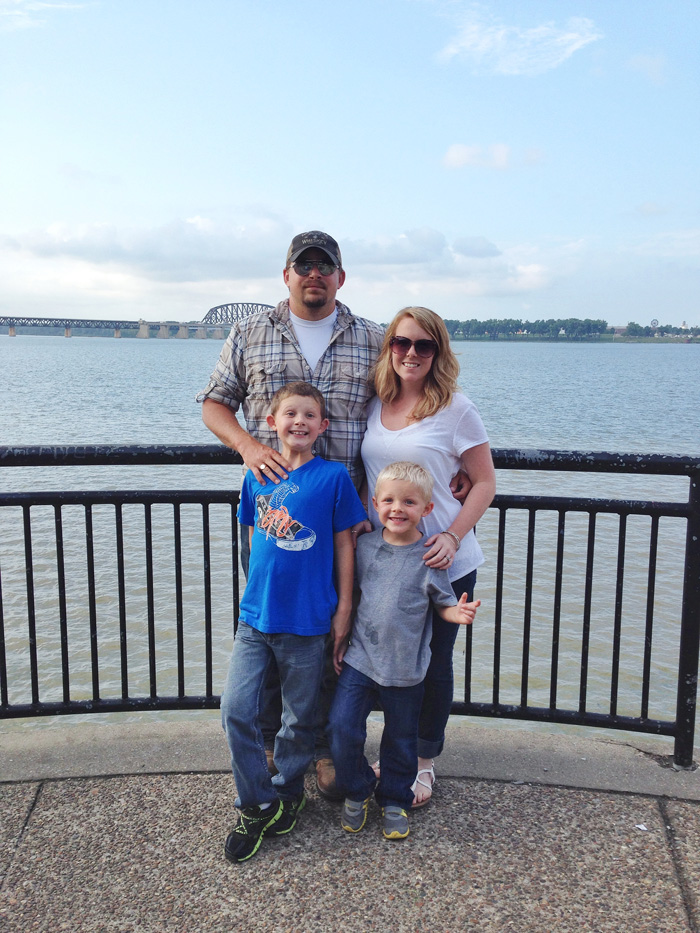 One thing I've learned this year… sisters are the best friend, partner-in-crime, and soul mate you'll ever find. I am so blessed to have her in my life! Another thing I've learned… don't ever take a history buff (a.k.a. my husband) to a history museum. You will spend the next two hours taking silly-face selfies on your phone while he tours the building. Thank God for iPhones!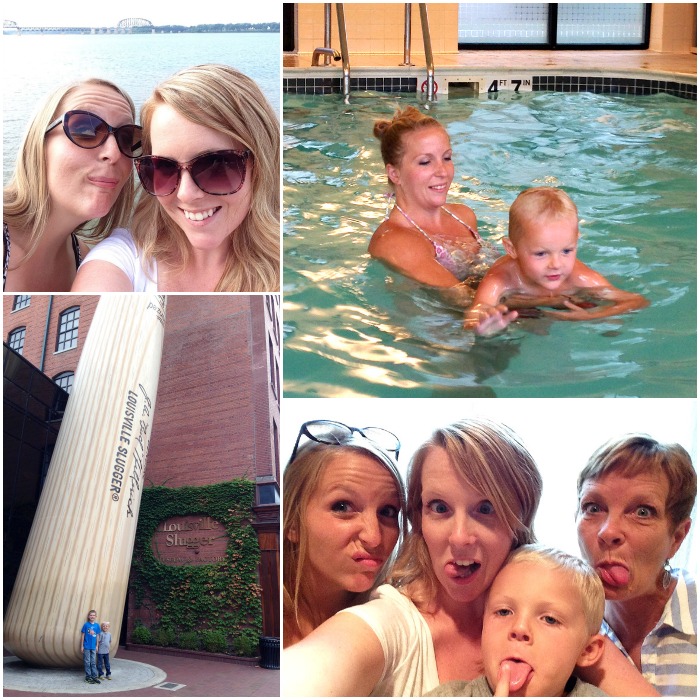 It was exactly what we all needed to relax, play, and spend time together. We made so many fun memories that weekend!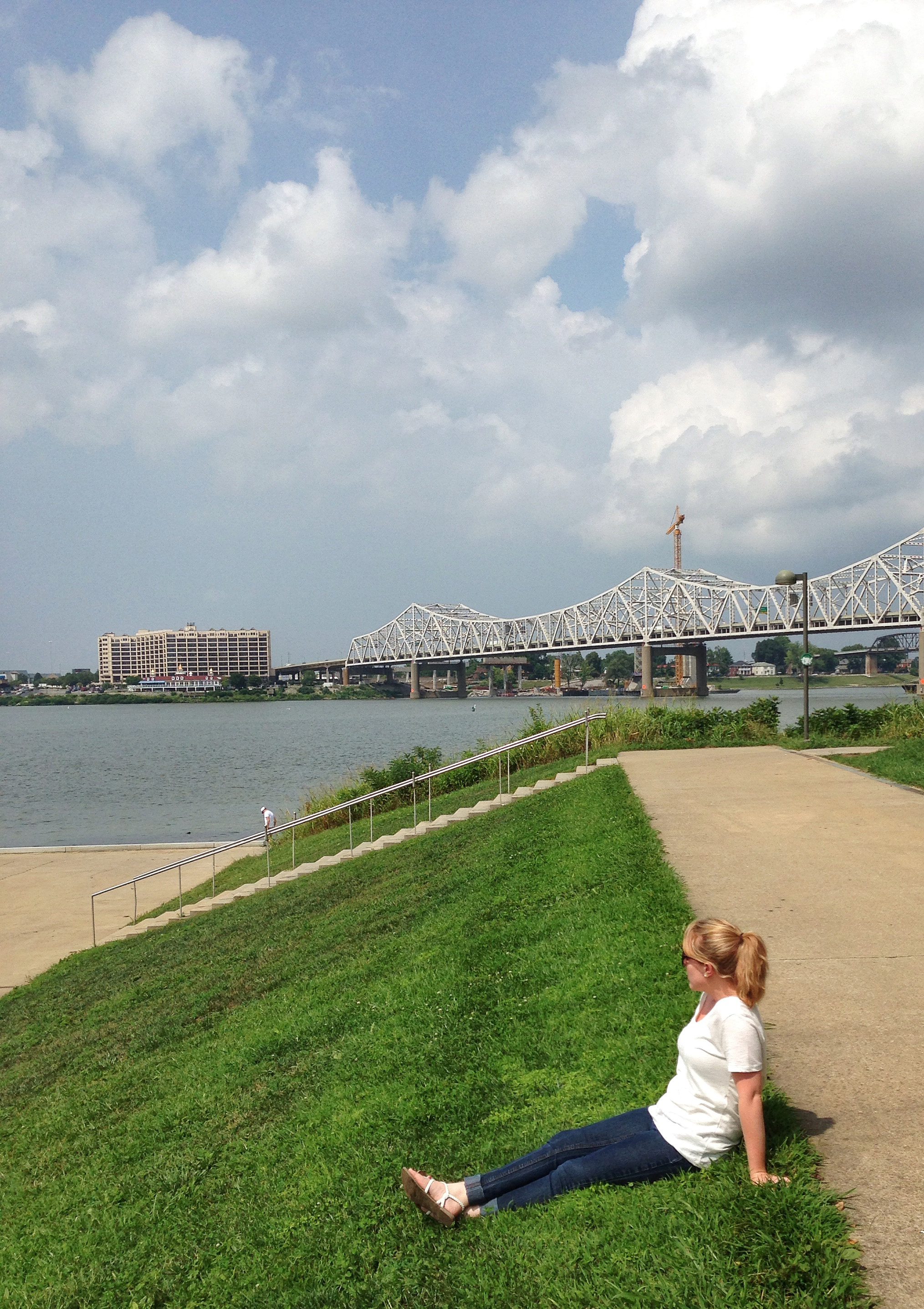 ---
While we were gone, we had a growing garden waiting for us at home. We may or may not have overestimated how many cucumber plants we needed this year…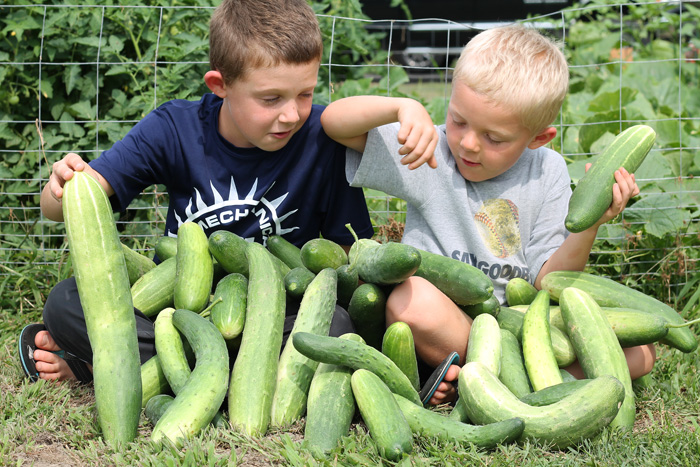 ---
Another amazing memory from this past month was a day we spent at the family farm. Before I get into that story, let me explain a little family history…
The main homestead on the farm (the big, beautiful white house you see pictured below) was where Jeremy's grandparents lived for many, many years. It was the hub of the farm, the place where everyone met for meals after long days working in the fields, and certainly where the entire family gathered to celebrate the holidays together. After George and Mary passed away, their oldest daughter continued to live there, keeping up with the tradition of family holidays and gatherings for the next few years. But after meeting the love of her life recently and getting married, she moved into his home, leaving the big, beautiful farm house empty. This house that was once so filled with life and love now is quiet and lonely. So many of Jeremy's childhood memories are rooted in this farm, and I love when he shares these stories with me.
A few weeks back, we had family visiting from out of town, and they wanted to come see the farm. It was a beautiful, sunny Sunday afternoon… the perfect day for a picnic. We found some old blankets inside the house and laid them all out in the yard. Jeremy backed up the Gator for us to set the food on. And we spent the day gathered in front of the house, watching the grandkids "ooh and ahh" over the tractors and sharing stories from the past. I couldn't help but stand back at one point and wipe a few tears out of my eyes, picturing the same scene of family gathered on the farm all those years ago. I never had a chance to meet Jeremy's grandparents, but I would have loved to experience what this farm… this family was like back then.
Would you like to know a secret? Well, it's not so much a secret as it is a dream… or a goal of mine. I want to live in that farm house. I want Jeremy to be part of the farm. I want to give my boys the same upbringing that Jeremy was able to have and for us to finally have a chance to build a life for ourselves. I almost don't want to say those dreams out loud for fear that they won't come true, but maybe saying them is the first step. Who knows… maybe by next year I'll be decorating the farm house instead of our rental house!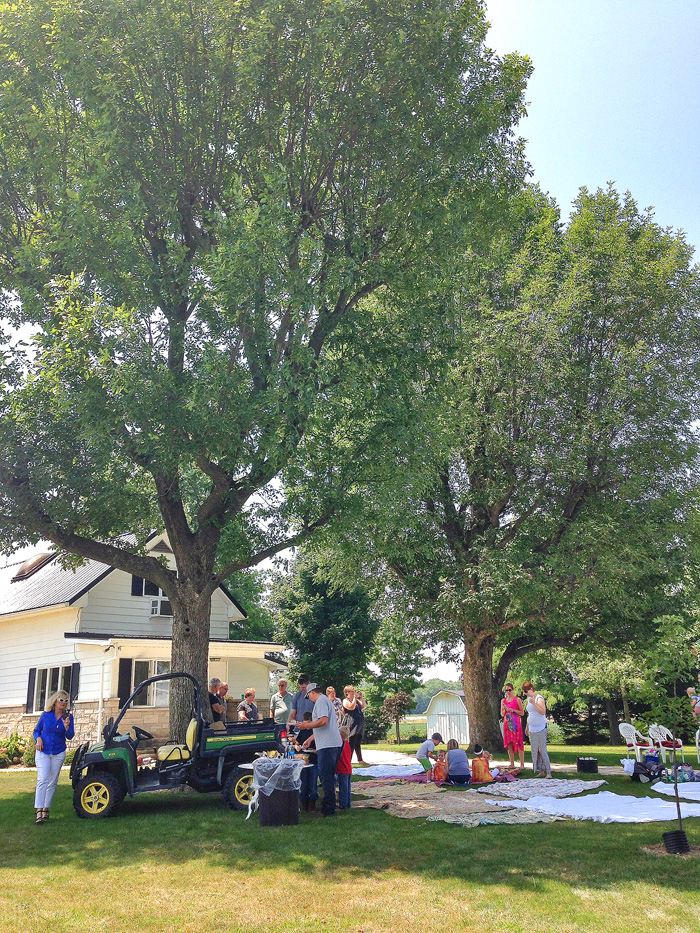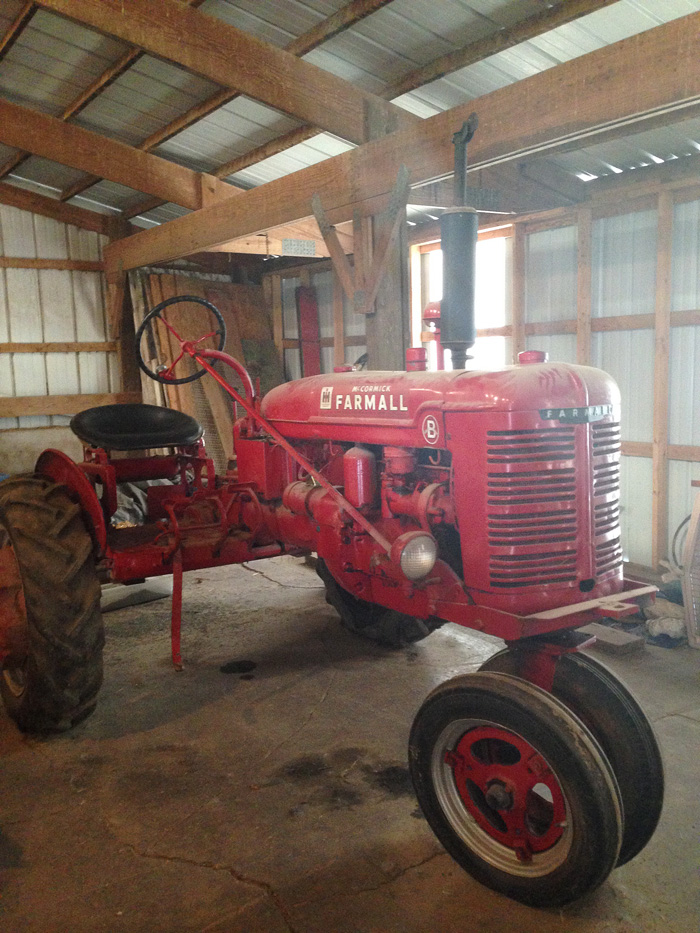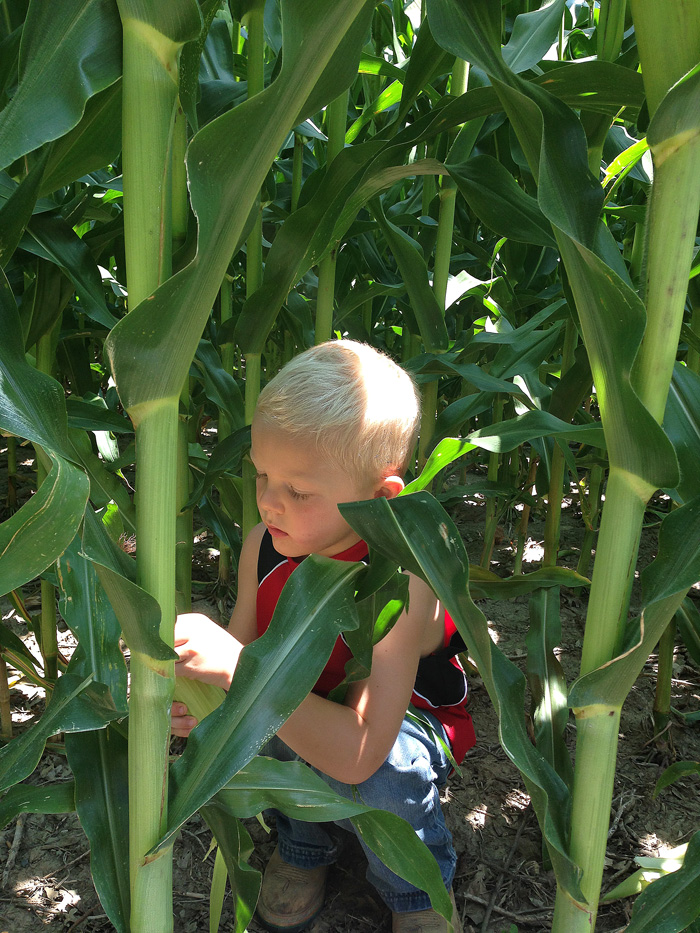 ---
The majority of this month has been spent at one ball field or another… We now have TWO kids in sports! Wyatt started his first year of soccer, which is terribly cute and frustrating at the same time. Have you ever watched a team full of 4 year olds trying to kick a ball down the field? It's pretty hilarious!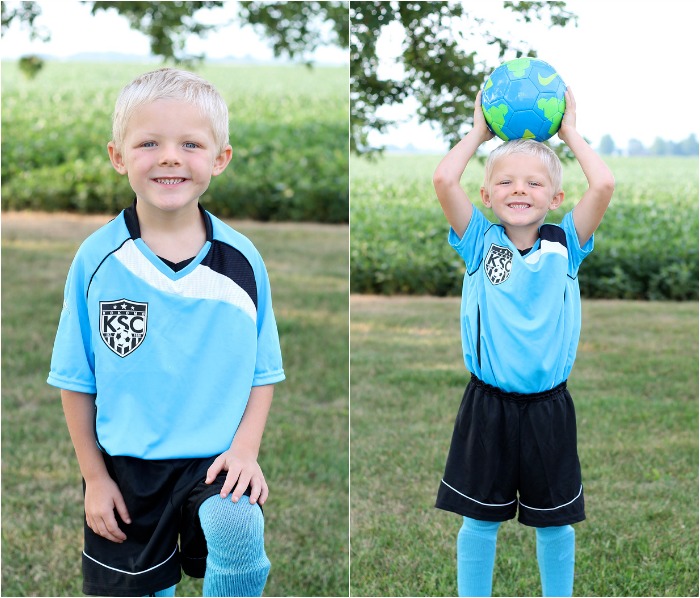 Alec moved up from flag to tackle football this year, and Jeremy even had a chance to help coach. A few weeks ago, his school traveled to the Colt's stadium and got to scrimmage on the field before the Colts vs. Saints preseason game, which was SO much fun! While Wyatt sat next to me eyeing the Colt's cheerleaders that were practicing on the sidelines (ahem…), I got to watch my little athlete play ball on a huge NFL field. Such a neat memory! His third grade team was also chosen to play a short scrimmage on the field during the Colt's halftime with thousands of fans watching them. I'm pretty sure that day was something he'll never forget!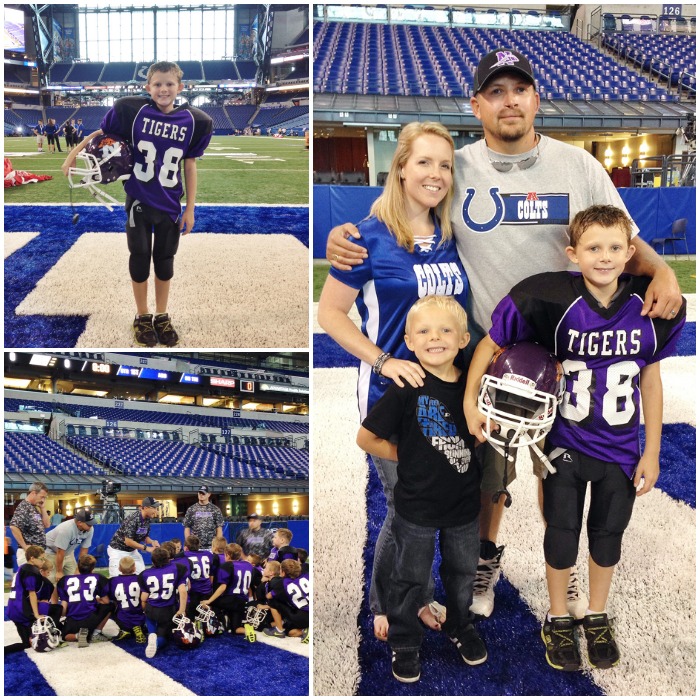 We ate at Dick's Last Resort in Indianapolis after Alec's game, and the boys had NO idea what to think of that place. If you've ever been to one, you definitely know what I'm talking about! We all were crowned with our own custom hats from the waiter… I'll spare you the inappropriateness of the adults' hats, but the boys' were pretty funny! Again, another fun memory!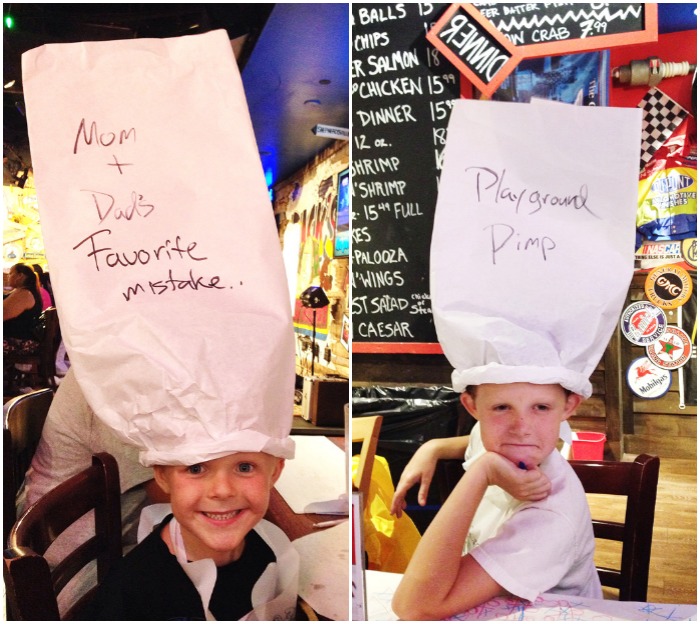 ---
The boys started school again this month (can I get a Hallelujah?), so of course we have the obligatory first day pics…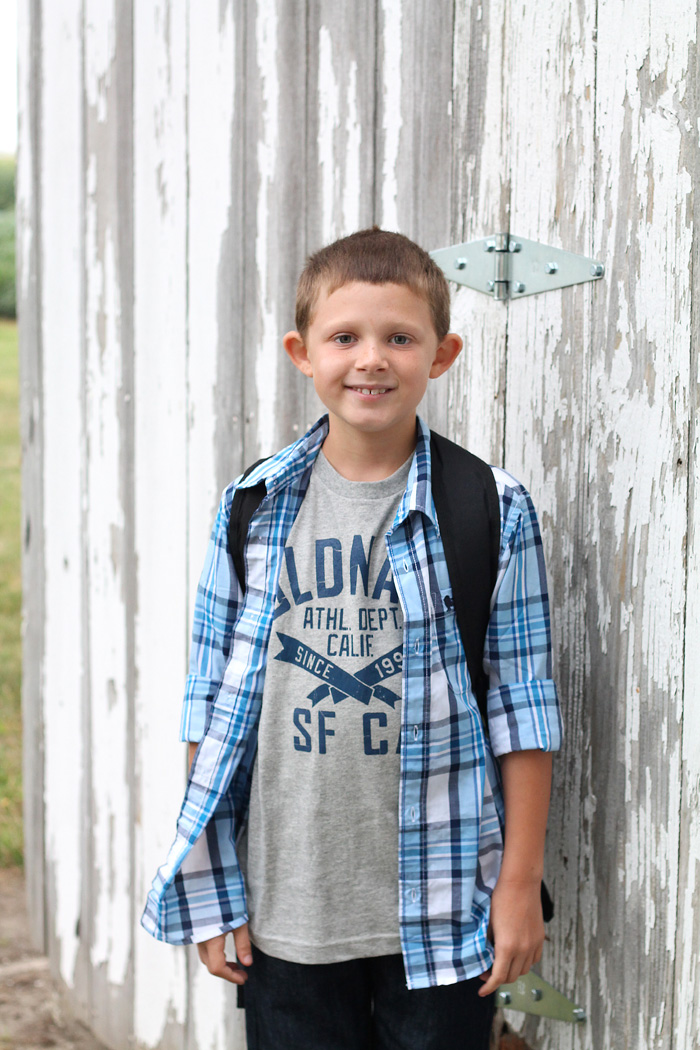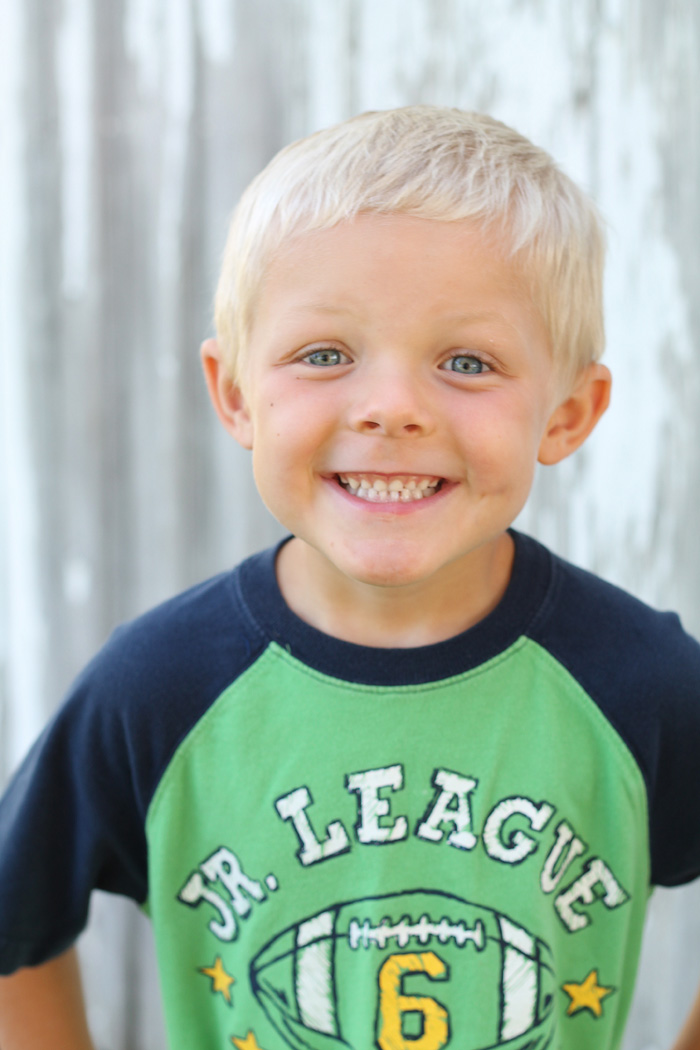 ---
I am BEYOND happy to have a more normal schedule now, even though it's jam-packed with sports practices and homework. I even managed to squeeze in a lunch date with some blogger friends recently! Kristen from Six Sisters' Stuff and Jocelyn from Inside BruCrew Life came to visit, and I realize how much I need more girl time in my life. All these boys in my life drive me crazy sometimes!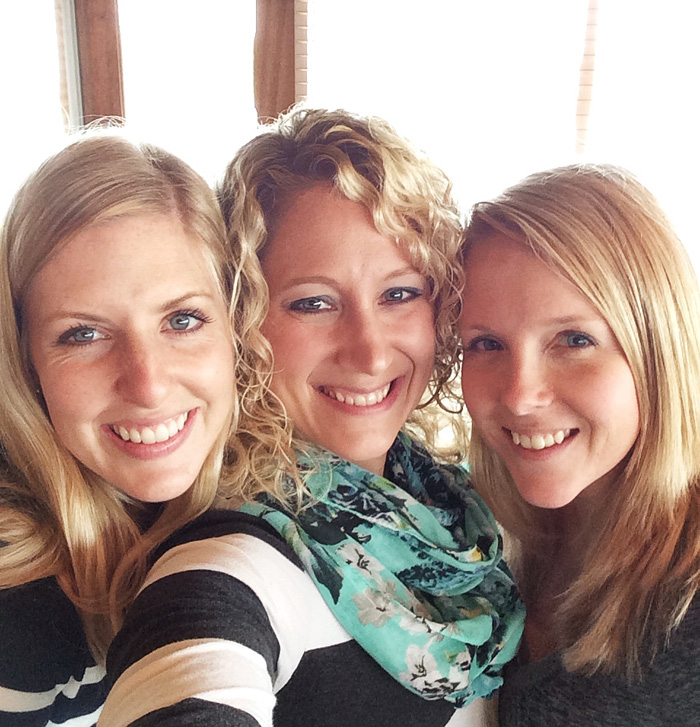 ---
I'll end this Little Bits of Love the same way I ended my last one, with a few of my favorites:
Favorite recipe: Perfect Pumpkin Bread
Favorite song: "Chandelier" from Sia
Favorite blogger: The Wood Grain Cottage
Now leave me a comment and tell me about YOUR month! Favorite memory, favorite thing you ate, anything! I hope you this month's Little Bits of Love, and I'll see you again next month! xoxo Liz
---
LET'S KEEP IN TOUCH!
Subscribe to Blog | Browse my Shop | Follow on Facebook | Follow on Twitter
Follow on Google+ | Follow on Pinterest | Follow on Instagram