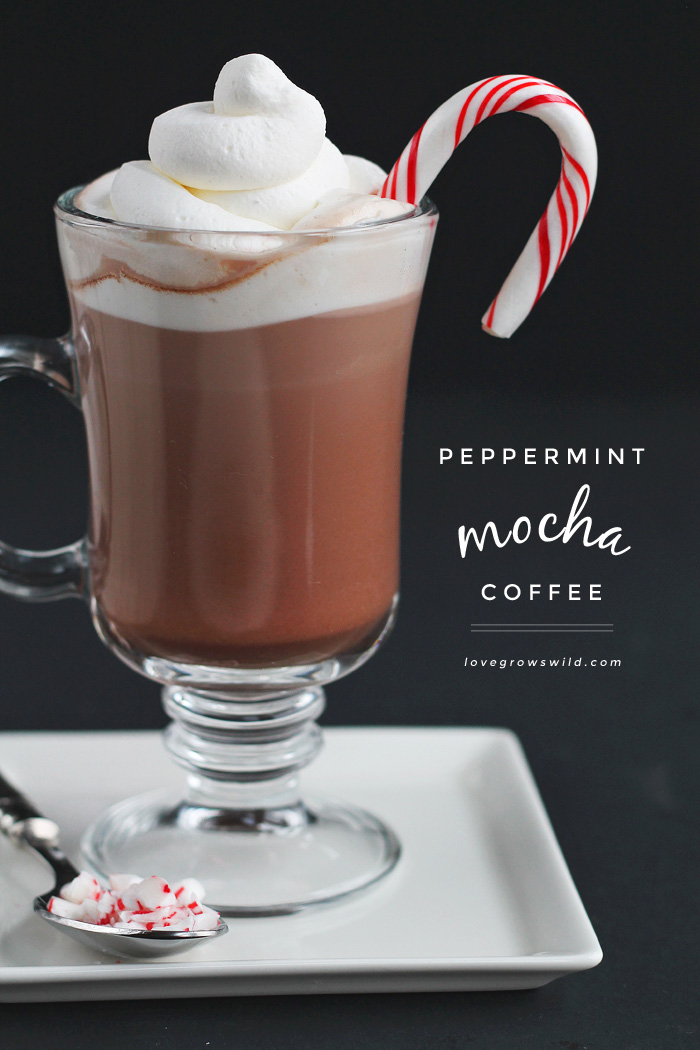 This Peppermint Mocha Coffee is the perfect holiday beverage to start your day! You will love the deliciously sweet chocolate-peppermint flavor, and it is SO simple to make!
As I sit here typing this post, you better believe I have a mug full of this Peppermint Mocha Coffee sitting on my desk. I would be lying if I didn't admit that I am now slightly addicted to sweet, candy-cane-filled, oh-so-chocolatey drink. It's WICKED good, you guys. So if I sound like I'm buzzing around on a caffeine high, it's probably because… I am! And shortly after reading this post, I'm almost certain you will be too!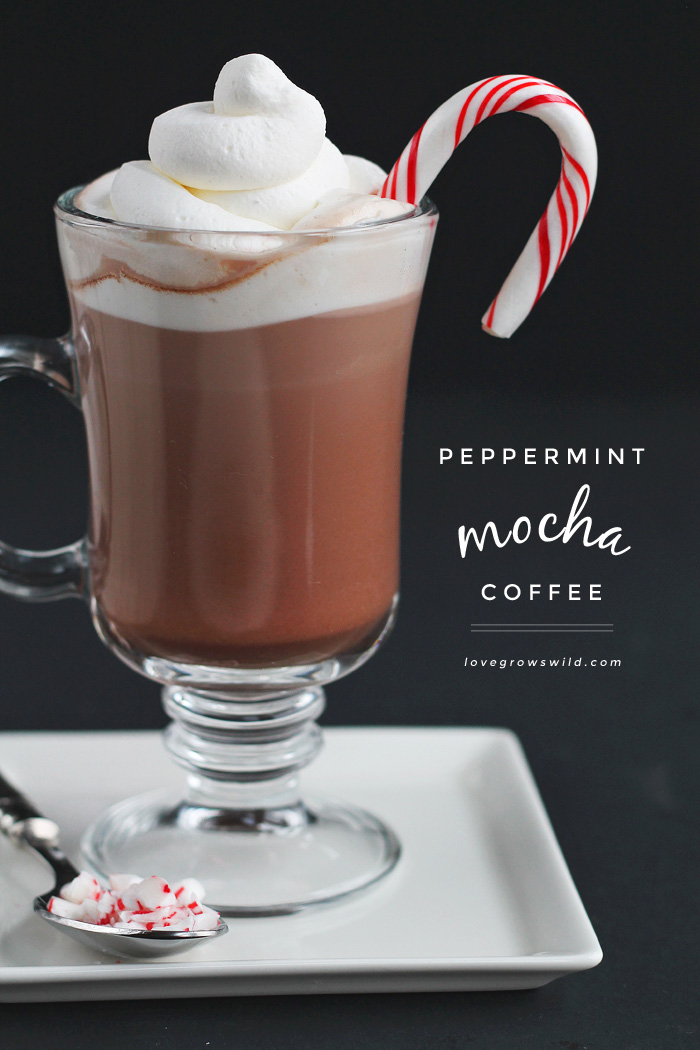 Let's talk coffee! I cannot live without my morning cup of steaming hot goodness. I stumble down the stairs each morning, quickly pour some coffee grounds into the magic machine, and after adding a liberal amount of hazelnut creamer and sugar (I actually prefer stevia), I take the glorious first sip. Ahh…
Okay… NOW I'm ready to go wake up my little monsters and start the get-your-butt-moving-you're-going-to-be-late-for-school routine.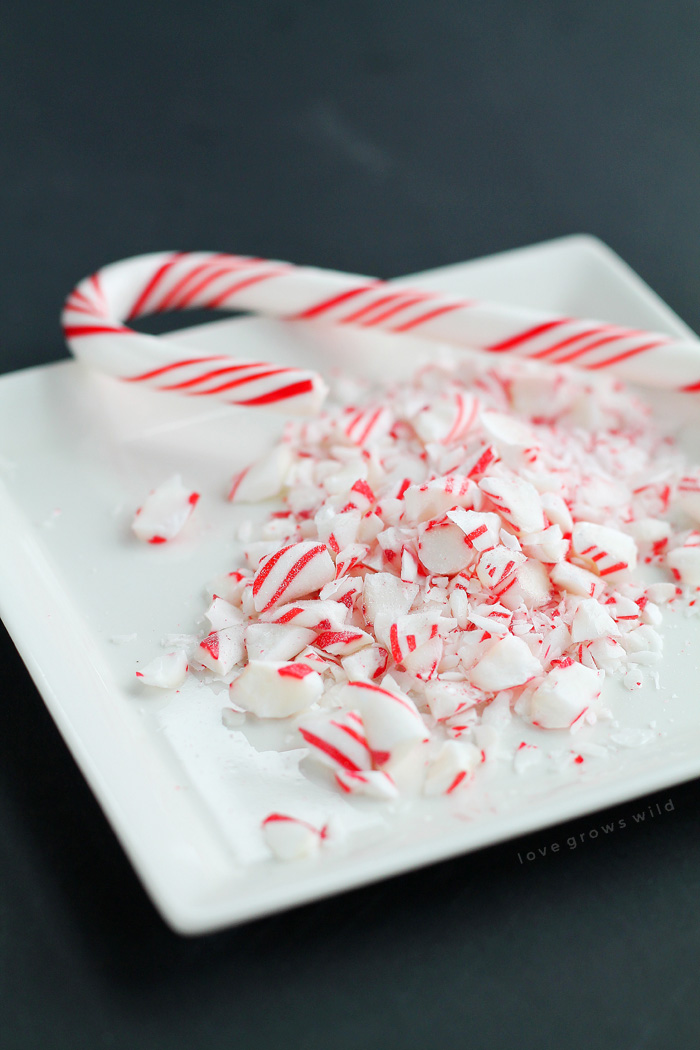 As I said, hazelnut is my go-to flavor, but during the holidays I like to jazz it up (insert jazz hands here) and go with a more festive flavor. Ever tried Starbucks Peppermint Mocha? yummmmm…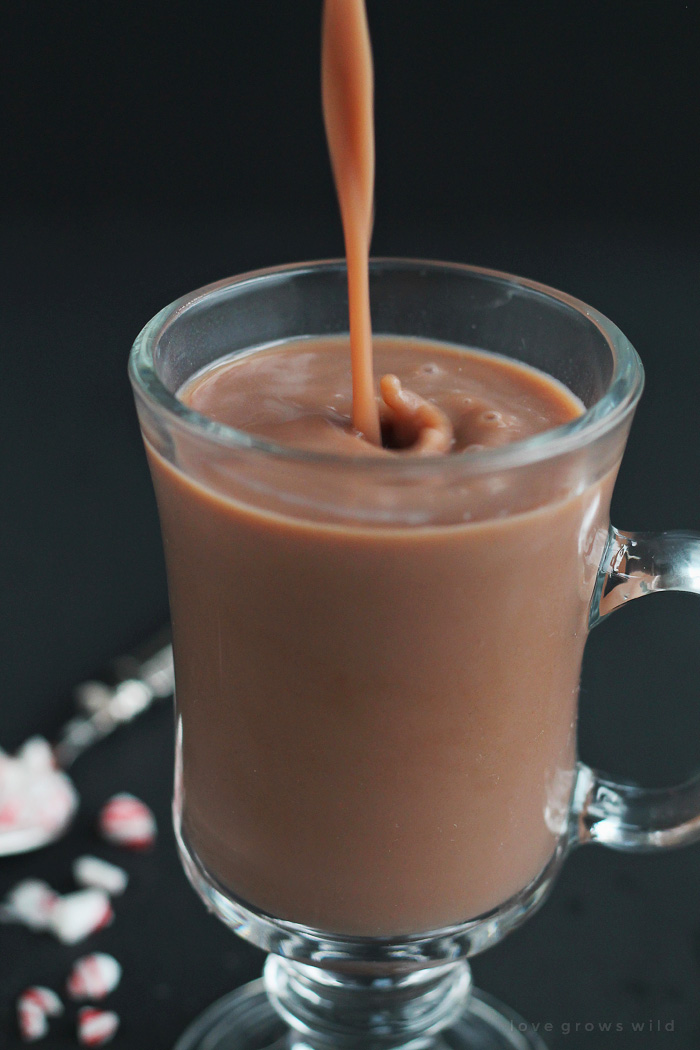 But I decided that instead of splurging on Starbucks to get my festive coffee fix, I'd make it myself at home. We have to pay for all those Christmas presents somehow! According to Starbucks' website, a tall Peppermint Mocha will set you back 320 calories, 13 grams of fat, and 42 grams of sugar. YIKES. My version, according to calculations on My Fitness Pal, will only cost you 140 calories, 1.4 grams of fat, and 20 grams of sugar. BIG difference, my friends.
(These nutrition facts were calculated with the exact recipe listed below, without any added sweetener or garnishes.)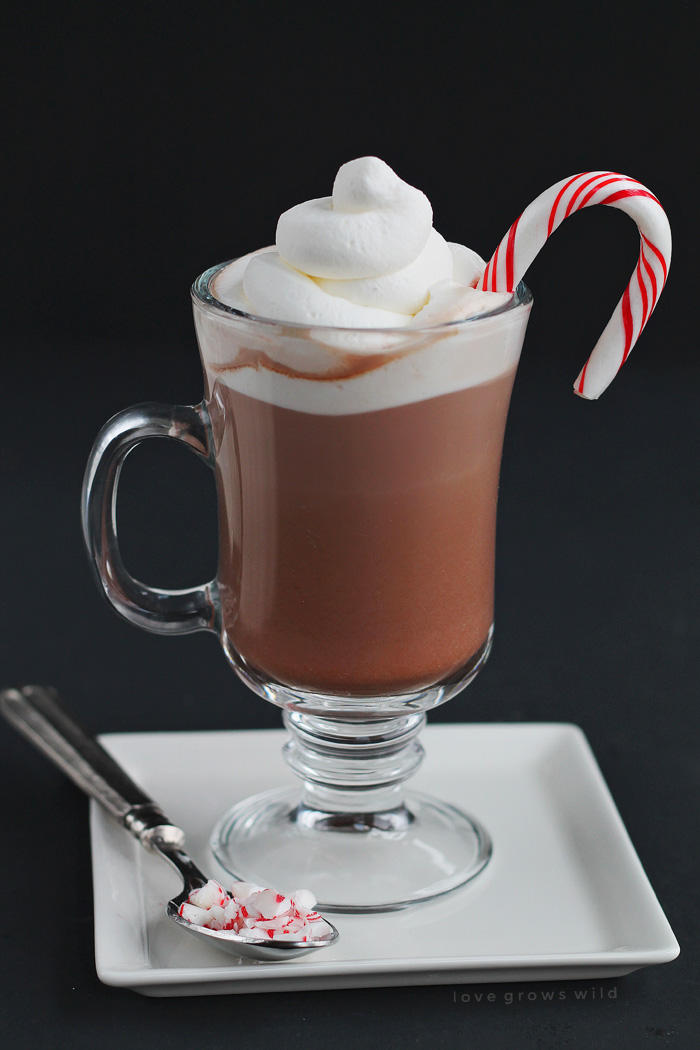 Of course, everyone has their own coffee preferences, so feel free to brew your coffee as strong as you like, add sweetener if necessary, use almond milk (I used Silk's Unsweetened Almond Milk to calculate the nutrition facts above) or dairy milk, and if you're feeling REALLY festive…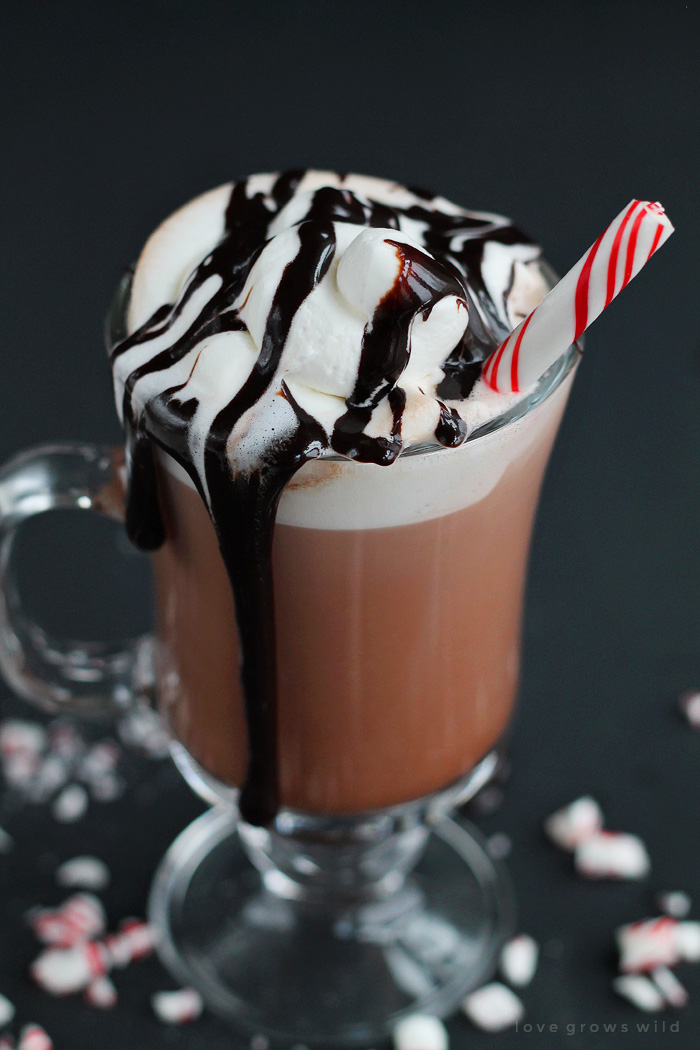 … add a big dollop of whipped cream, a candy cane for garnish, and a heaping drizzle of chocolate sauce. Hey, it's the holidays! Put on your Christmas jammies, turn on some Santa Baby, and drink a cup of Peppermint Mocha Coffee with me!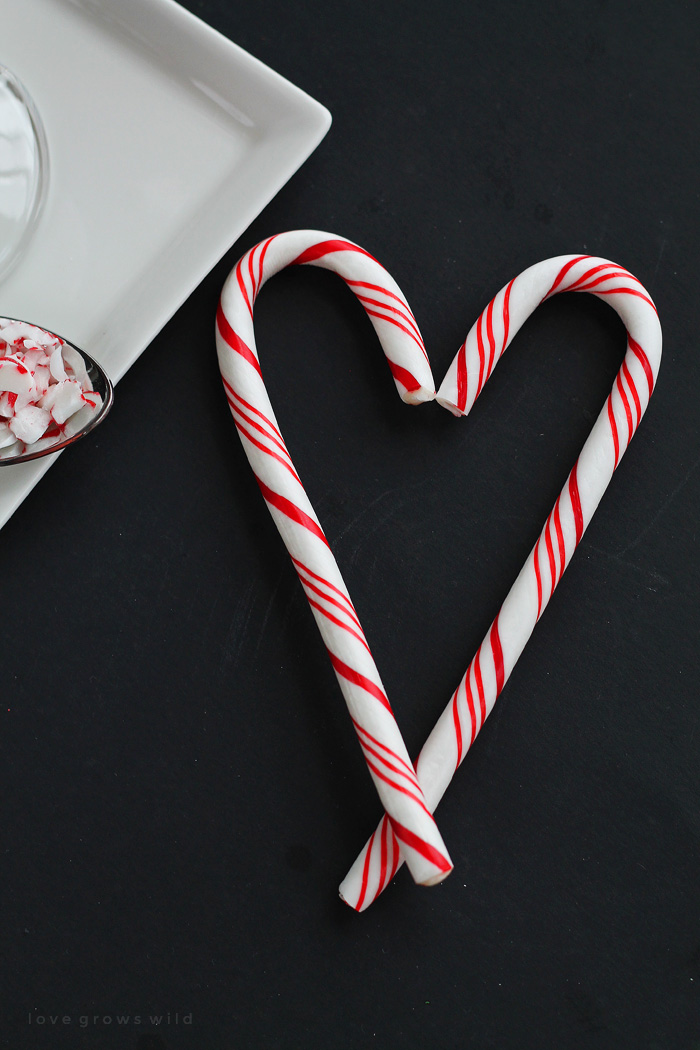 Like what you see? Subscribe to Love Grows Wild so you'll never miss a post!
Follow along on Pinterest, Google+, Instagram, and Facebook for more fun!
Peppermint Mocha Coffee
This Peppermint Mocha Coffee is the perfect holiday beverage to start your day! You will love the deliciously sweet chocolate-peppermint flavor, and it is SO simple to make!
INGREDIENTS
1 cup strong brewed coffee
½ cup almond milk
1 teaspoon unsweetened cocoa powder
2 regular size candy canes, crushed
sweetener of choice, if desired

optional garnishes:
whipped cream
candy cane
chocolate sauce
INSTRUCTIONS
Pour 1 cup of hot coffee into a mug. In a microwave-safe bowl, add the almond milk, crushed candy canes, and cocoa powder. Heat the milk mixture in the microwave on high for 90 seconds, stirring once halfway through the cooking time. Stir the mixture until all the candy cane pieces and cocoa powder have dissolved, and pour into the mug of coffee. Add sweetener of choice and garnishes, if desired.
NOTES
- To quickly crush the candy canes, place them in a small zip-tog bag and use a rolling pin or meat mallet to smash them into small pieces. The smaller they are, the quicker they will dissolve.

- The candy canes make a pretty sweet coffee, so I don't add any extra sugar. I'd recommend tasting the coffee first before adding any. If you aren't a sweet coffee fan, only use 1 candy cane instead of 2.

- Want to make this for a crowd? Double or triple the ingredients and add them all to a saucepan. Heat on medium-low, stirring frequently, until the candy canes and cocoa powder have dissolved and serve in individual mugs with garnishes on top.
.
Are you making this recipe? I'd LOVE to see it! Post a photo of your creation on Instagram and use the hashtag #MyLGWRecipe. It may just get featured!
---
Would you like to try Silk? Sign up for a coupon! All new registrants will receive $0.75 off any Silk half gallon!
When you register, you can also look forward to:
– Additional coupons sent straight to your inbox, plus a special birthday offer
– New of Silk sweepstakes and promotions
– Monthly chances to win a year's supply of Silk!
You can also follow Silk on Facebook!
---
Want more? Try these holiday recipes: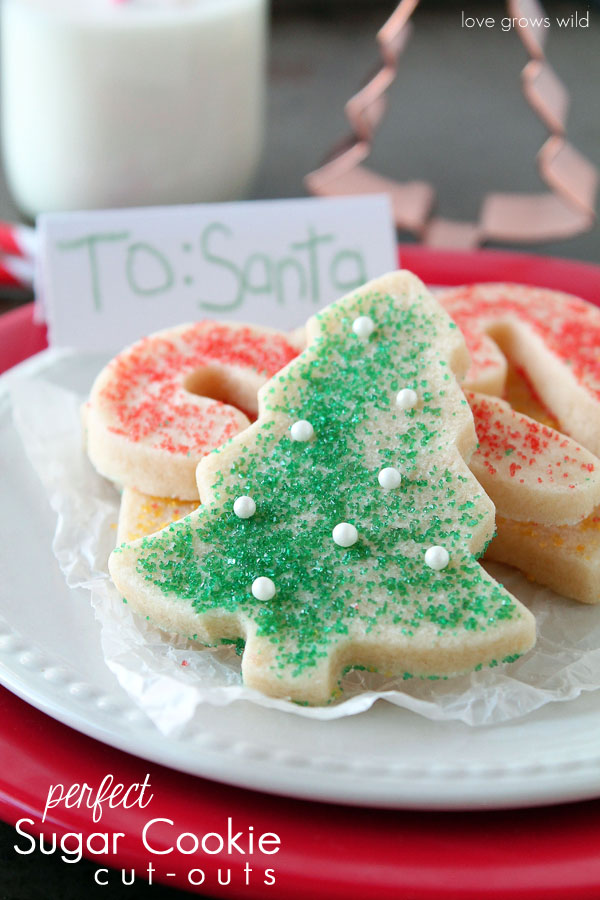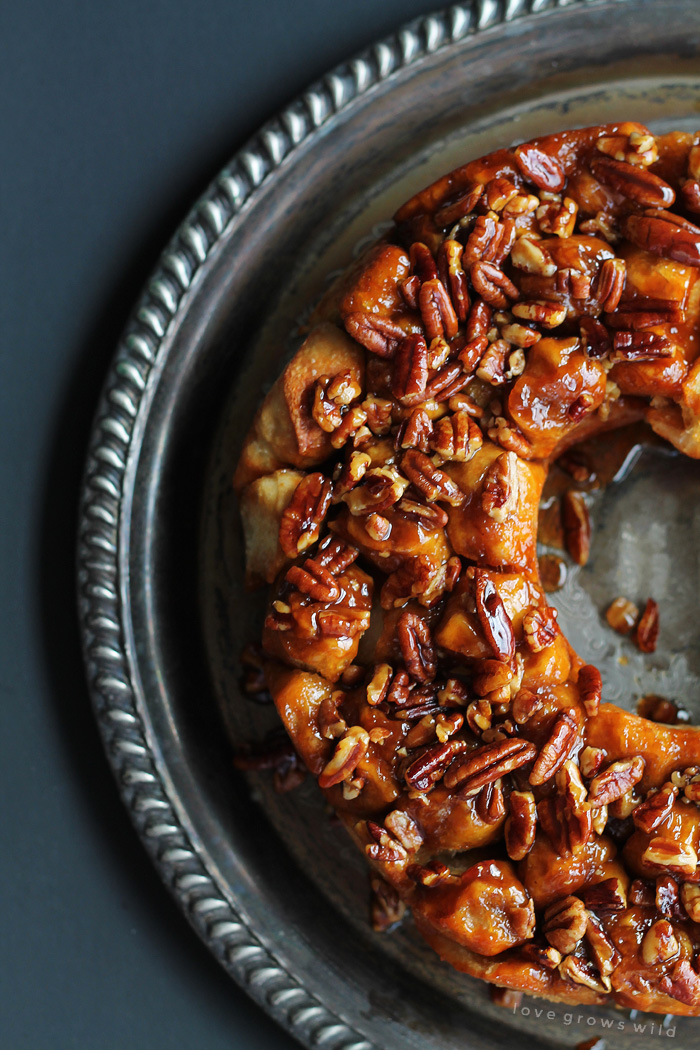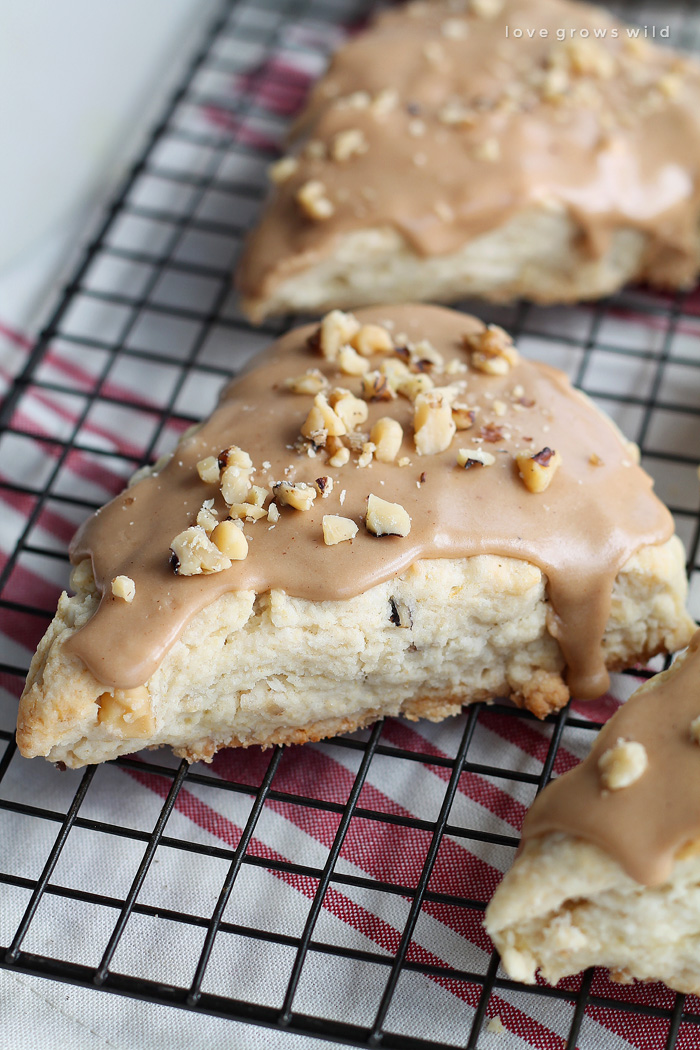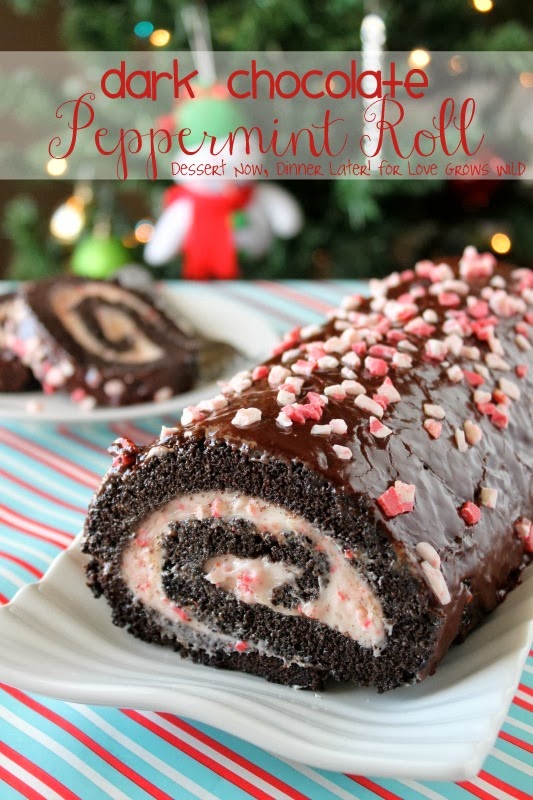 Dark Chocolate Peppermint Roll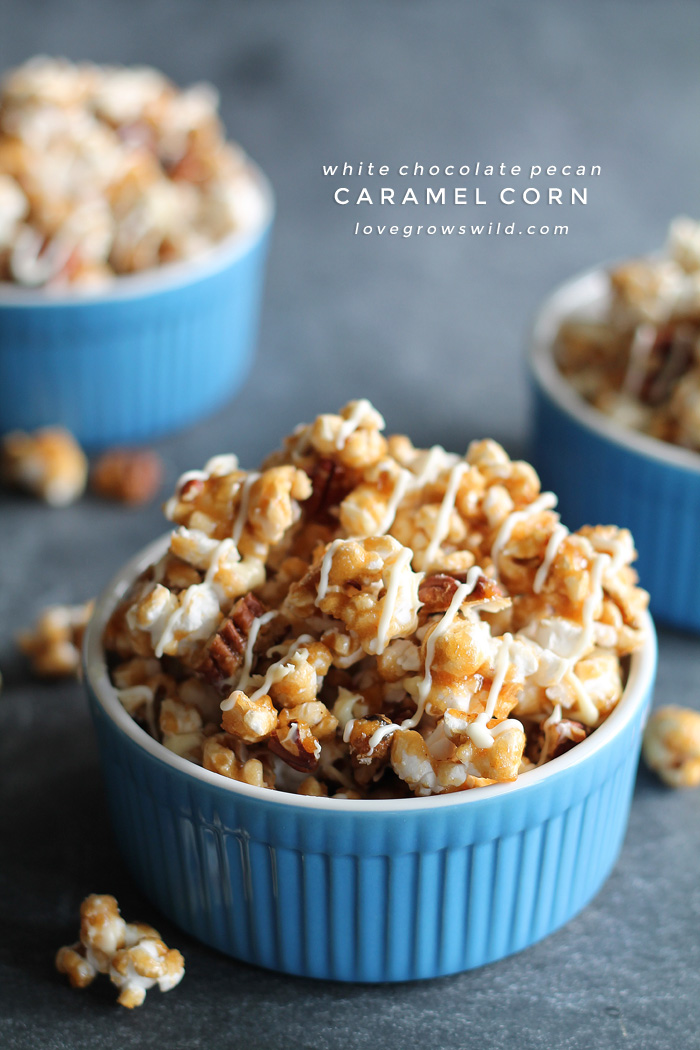 White Chocolate Pecan Caramel Corn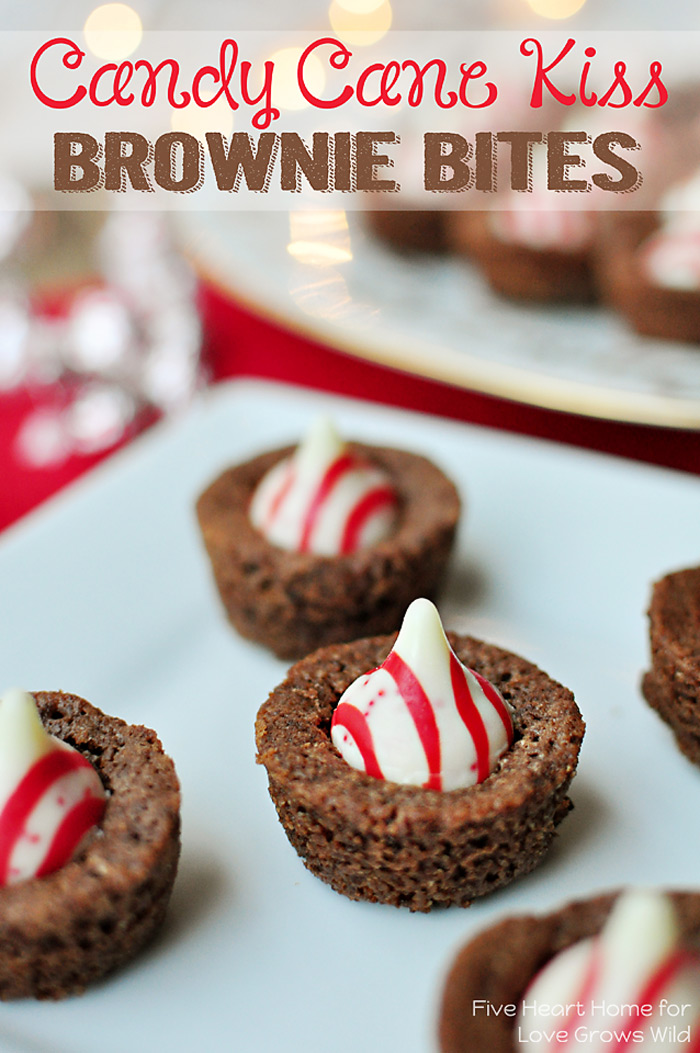 ---
LET'S KEEP IN TOUCH!
Subscribe to Blog | Browse my Shop | Follow on Facebook | Follow on Twitter
Follow on Google+ | Follow on Pinterest | Follow on Instagram
This conversation is sponsored by Silk, but all opinions and text are 100% my own. Thank you for supporting the brands that make this blog possible!