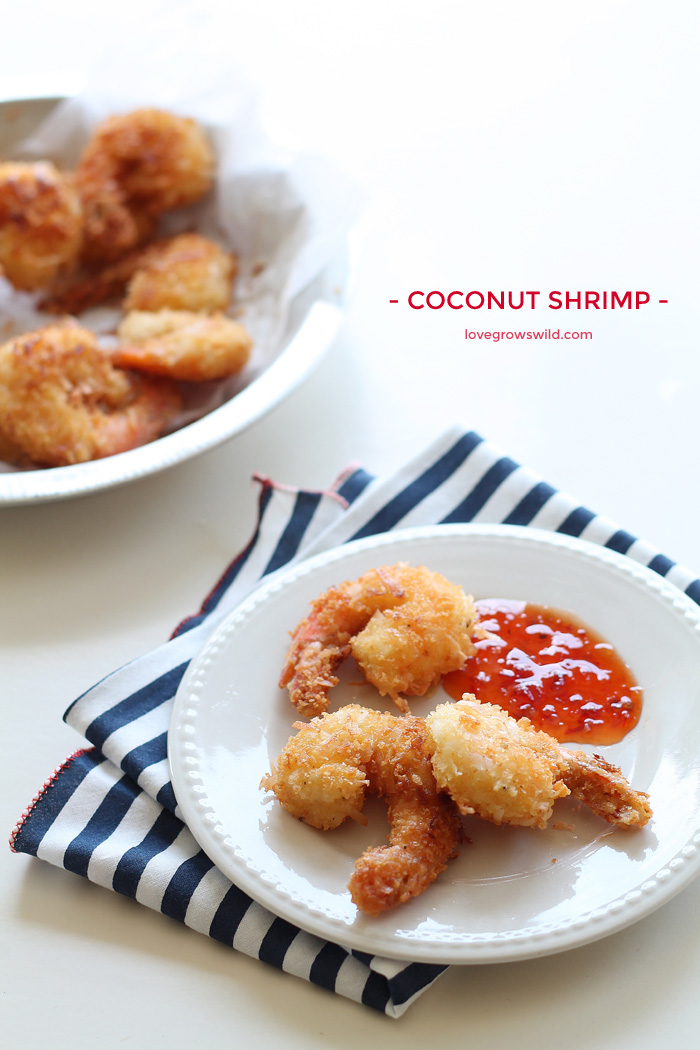 Lately I've been getting tired of the same old chicken and beef recipes, so I've been adding more seafood into our meals. When I'm craving some light and healthy, I go for my spicy cilantro shrimp with honey lime dipping sauce. When I'm craving something with a little Mexican flair, I make these grilled tilapia bowls. But when I'm in the mood for some good, old-fashion fried comfort food, I make this Coconut Shrimp!
Coconut shrimp is one of my favorite things to order at a restaurant, but it's even better when you make it fresh at home. It takes a few minutes to set up the ingredients for breading the shrimp, but once you get rollin', you'll have hot, crispy coconut shrimp ready to eat in no time! They only take about 5 minutes to cook through and develop that beautiful golden brown color, so you can enjoy this shrimp even on busy nights!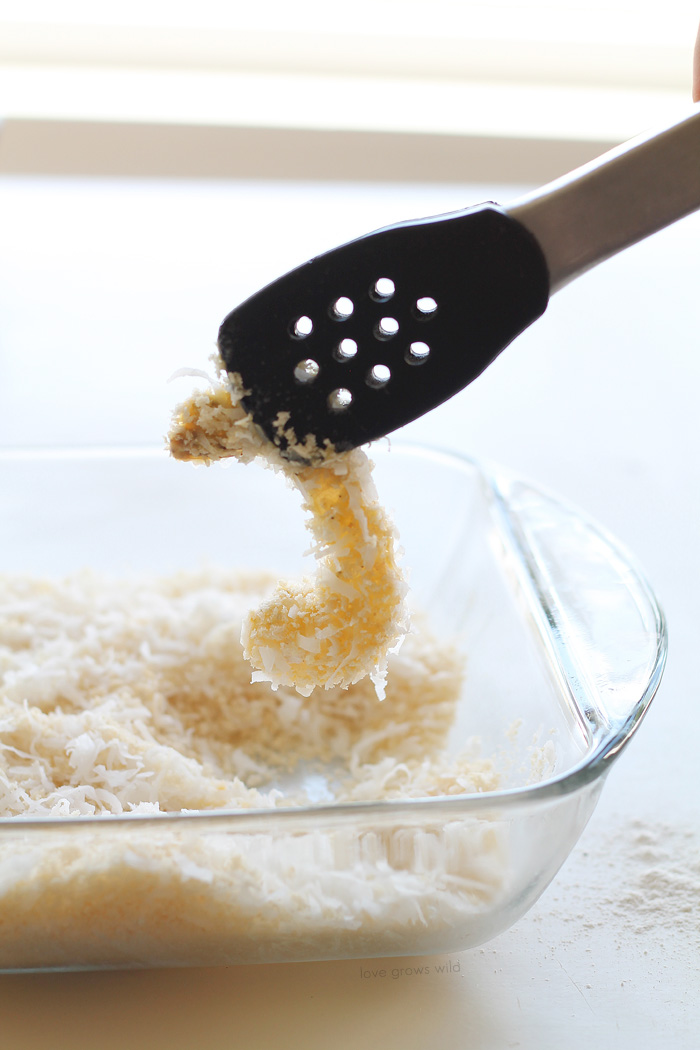 So how do you get that perfect crunchy coconut coating on the outside of the shrimp? It's a simple 3 step process: First you dredge the shrimp (peeled and deveined with the tails on) in a seasoned flour mixture. Then you give them a dip in some beaten eggs. And then for the final step, you toss them in a mixture of crispy panko breadcrumbs and shredded coconut. I like to use a 50/50 ration of coconut and breadcrumbs, and I usually have sweetened coconut flakes on hand, so that's what I make them with. I've told you before that I'm actually not a big coconut fan, but when you fry the shrimp, the coconut becomes part of the breadcrumb coating and doesn't have that raw coconut flavor and texture. Even my family members who despise coconut love this recipe! So don't let that shy you away from this awesome-sauce shrimp recipe.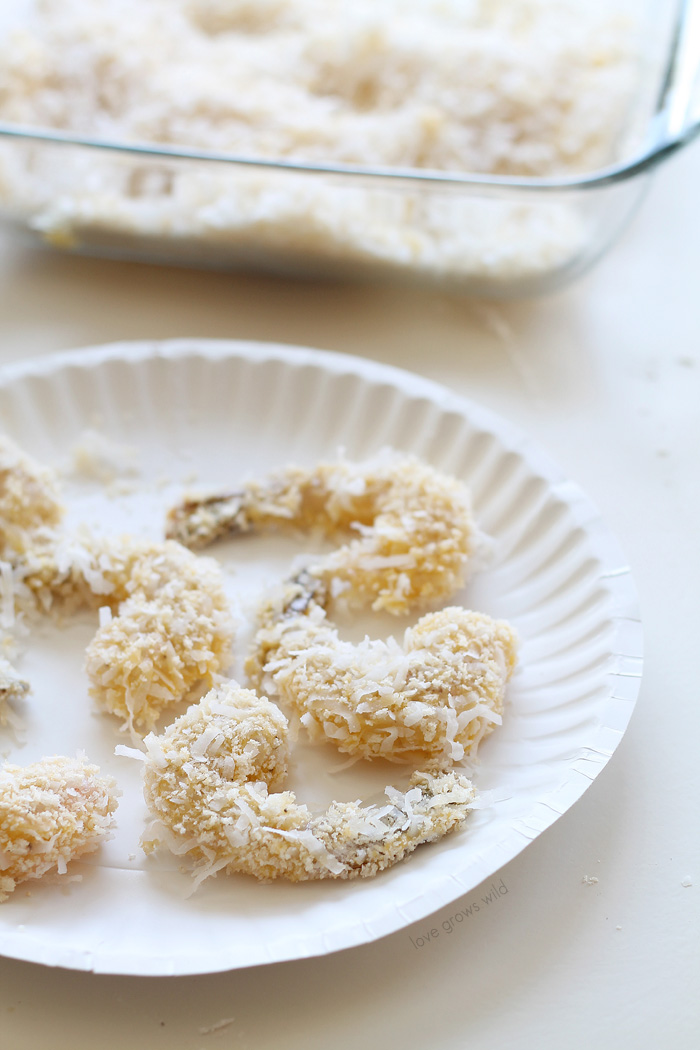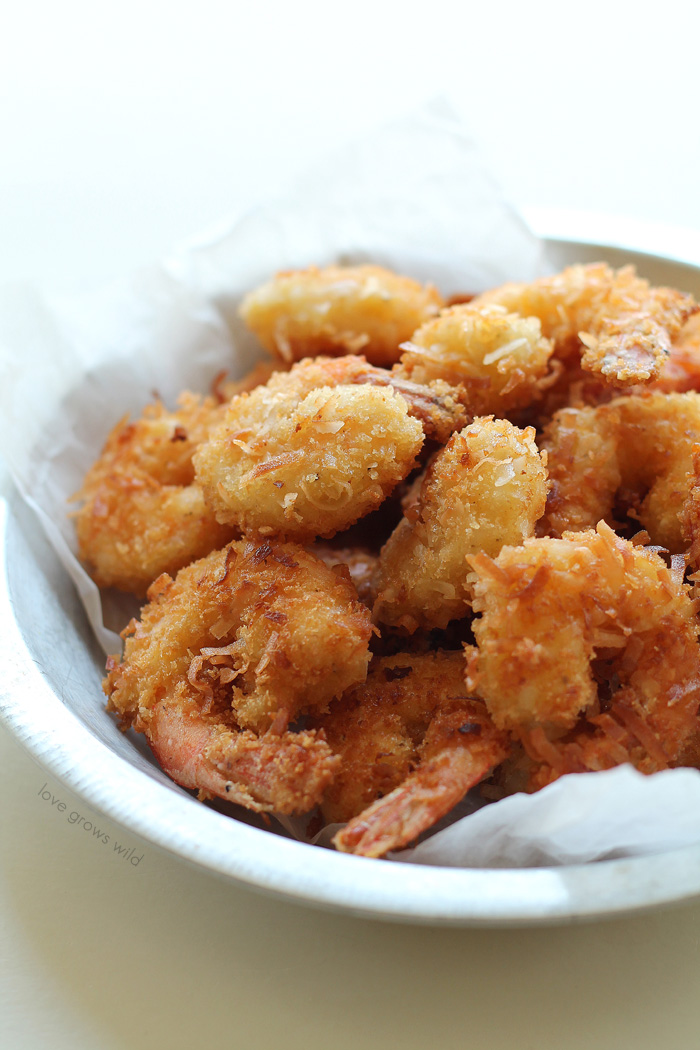 Speaking of awesome-sauce… what do you dip your coconut shrimp in? I love to use a little bit of sweet chili sauce, and my husband likes regular cocktail sauce. My kids go for straight-up ketchup (big surprise), but quite frankly if it gets them to try something new, I'm all for it.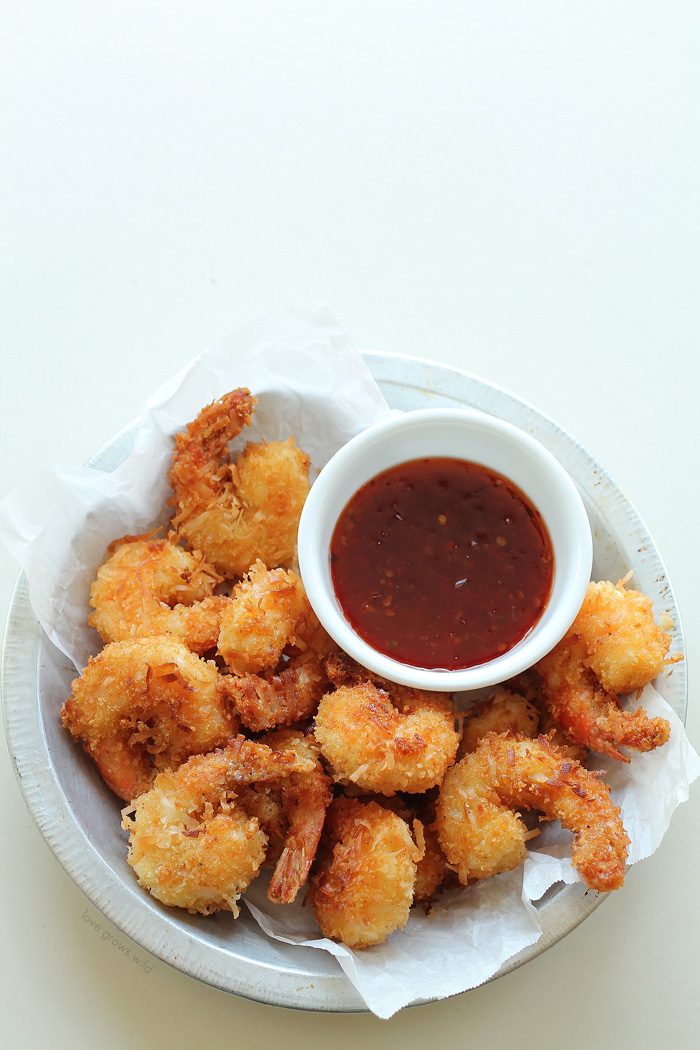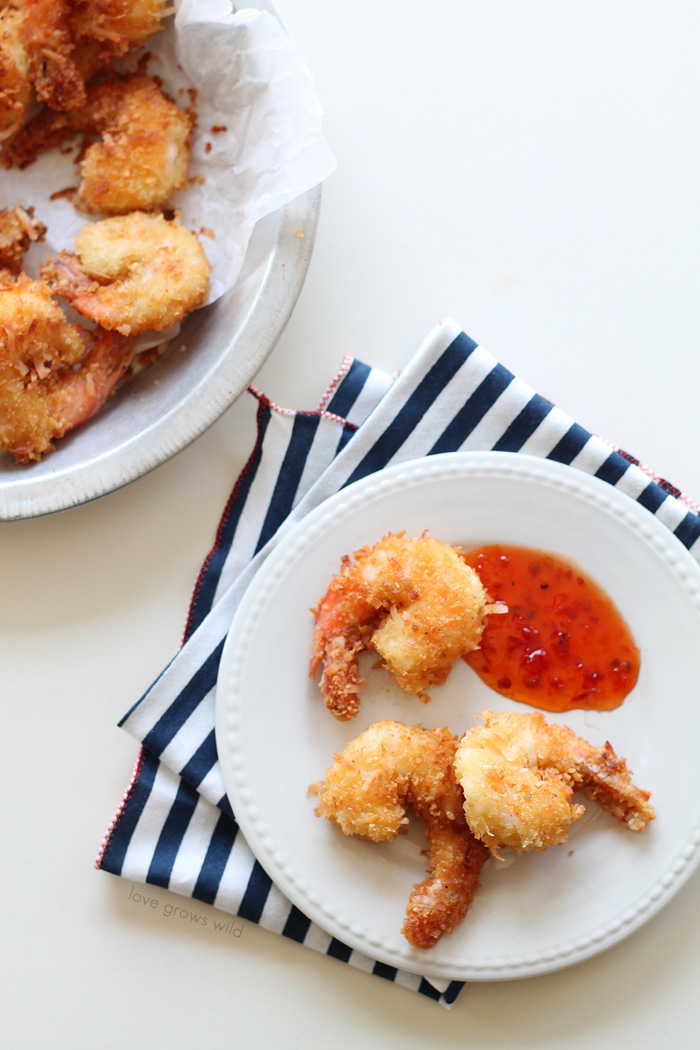 So next time you're in the mood for something different, pull out that coconut that's been sitting in your baking cabinet, and fry up some shrimp! It's great as a snack or appetizer, but add a little bit of pasta or rice and you have a delicious main dish too!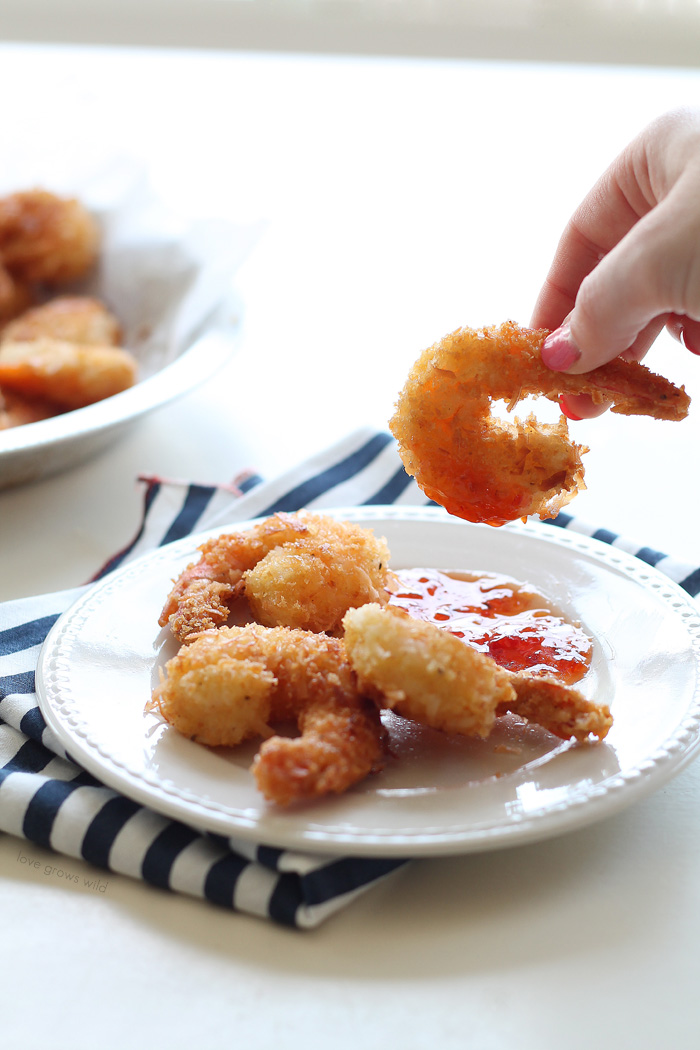 Like what you see? Subscribe to Love Grows Wild so you'll never miss a post! Follow along on Pinterest, Google+, Instagram, and Facebook for more fun!
Coconut Shrimp
Now you can make Coconut Shrimp at home! This recipe for crispy coconut shrimp makes a delicious appetizer OR main dish!
Recipe type:
Main, Appetizer
INGREDIENTS
1 pound raw large shrimp, peeled and deveined with tails attached
½ cup all-purpose flour
½ teaspoon salt
½ teaspoon pepper
2 large eggs, beaten
1 cup panko breadcrumbs
1 cup shredded coconut, sweetened
vegetable or canola oil for frying
sweet chili sauce for dipping (optional)
INSTRUCTIONS
Heat oil in a large skillet or Dutch oven over medium heat. Add enough oil to fill the skillet about ½" from the bottom. In a shallow dish, combine the flour, salt and pepper. Place 2 beaten eggs in a second shallow dish. In a third shallow dish, combine the panko breadcrumbs and shredded coconut.
Dredge the shrimp in flour, then dip in the beaten eggs, then coat in the panko/coconut mixture. Press the coconut onto the shrimp to get a nice, thick coating. Carefully drop the shrimp into the hot oil and fry 2-3 minutes on each side, until the shrimp is cooked through and the breading is golden brown and crispy. Transfer shrimp to a paper towel-lined plate to drain and serve immediately with sweet chili sauce for dipping, if desired.
– Adapted from Damn Delicious
---
Still hungry? Check out these recipes: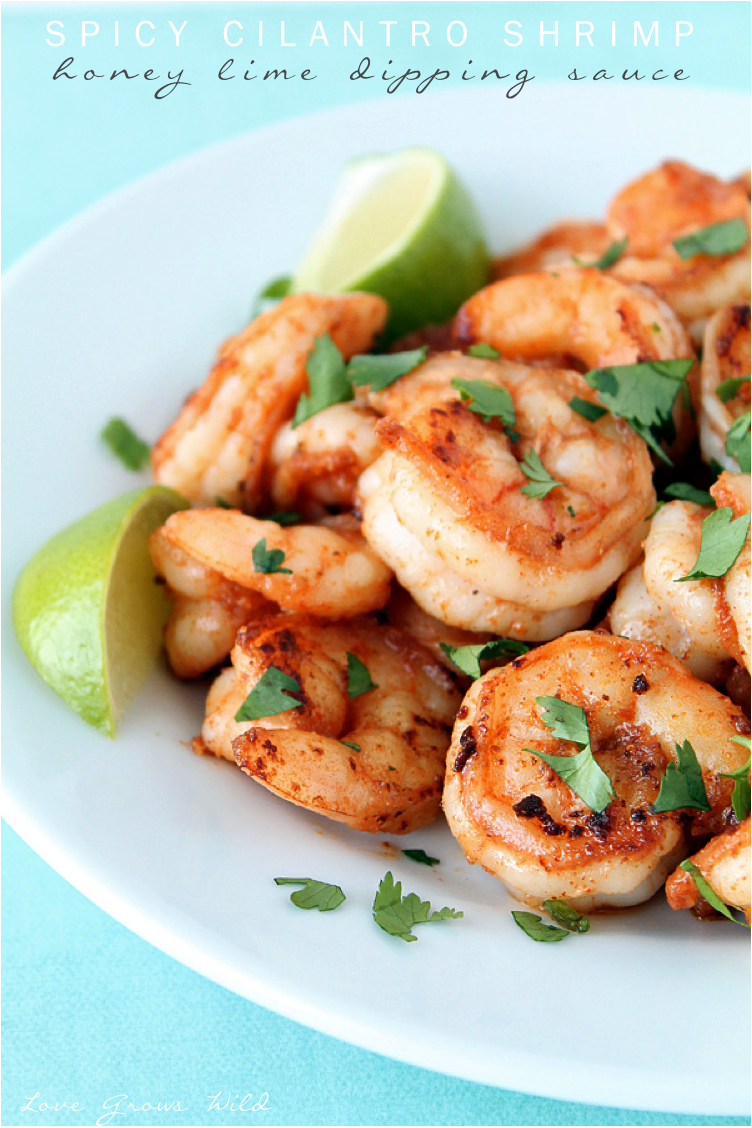 Spicy Cilantro Shrimp with Honey Lime Dipping Sauce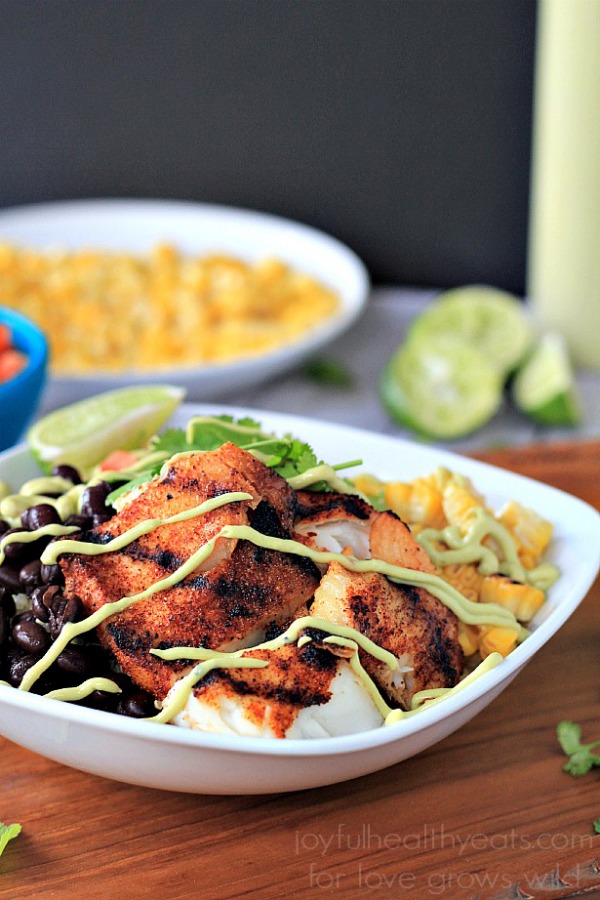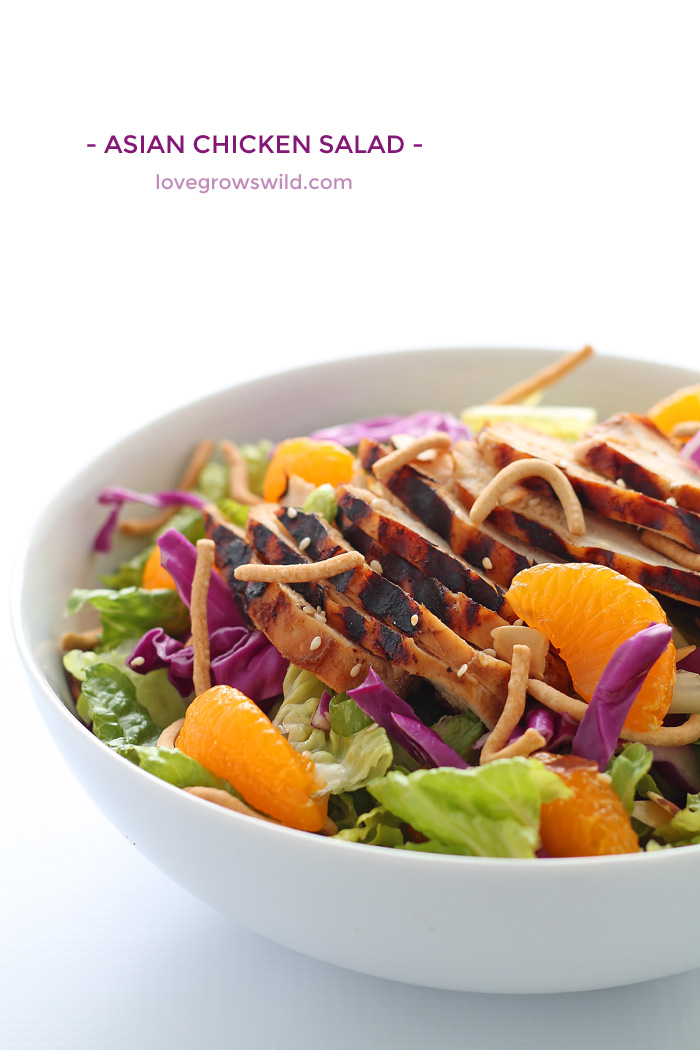 ---
LET'S KEEP IN TOUCH!
Subscribe to Blog | Browse my Shop | Follow on Facebook | Follow on Twitter
Follow on Google+ | Follow on Pinterest | Follow on Instagram