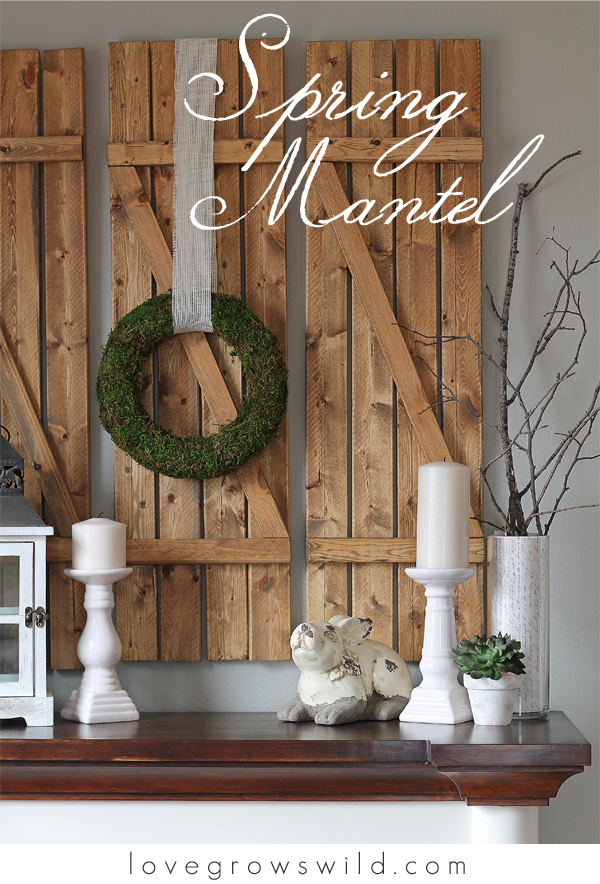 I usually don't go overboard decorating for spring with pastel colors and Easter eggs, but I definitely like to add little touches around the house inspired by this beautiful season. Now that my faux fireplace is finished with its two-tone makeover, I thought my mantel would be the perfect place to display some spring-inspired decor: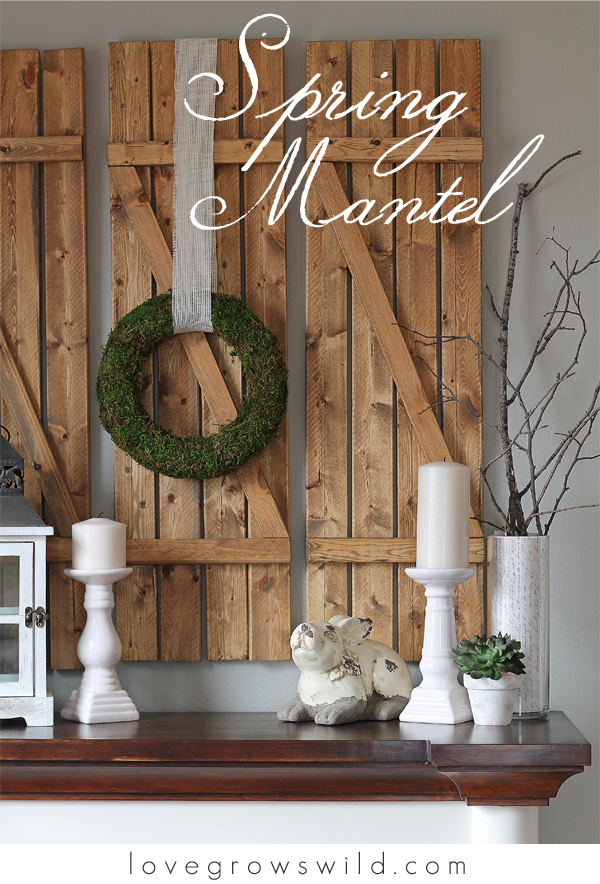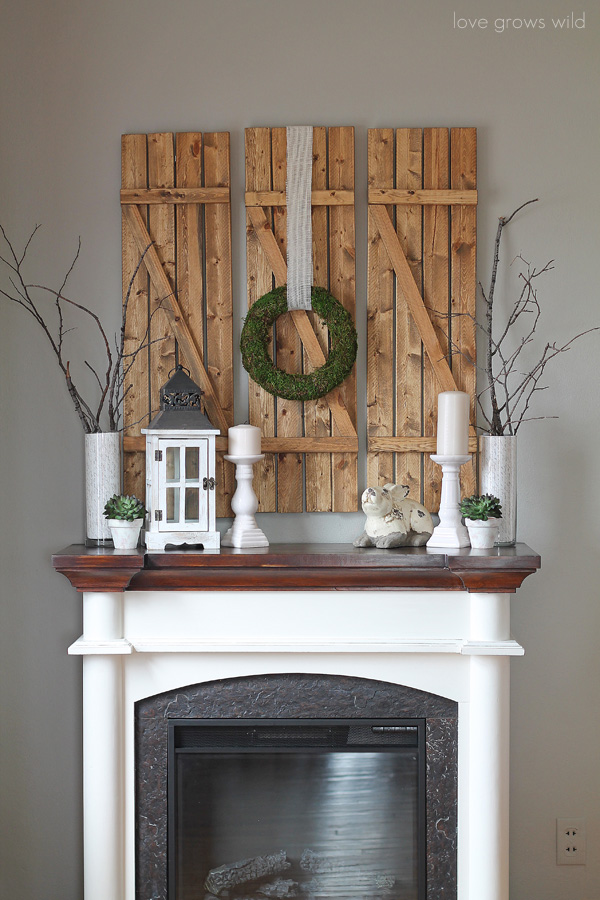 This display all started with a little bunny rabbit…
I scooped him up from the store last year on clearance after Easter was over and shoved the poor guy in a box until spring rolled around again. Something about his chipped paint little nose and the pretty flower details on his body makes me melt a little. I would feel completely guilty if I didn't get him out of the box and do something special with him for spring. After hibernating all winter, he totally deserves his time to shine, right?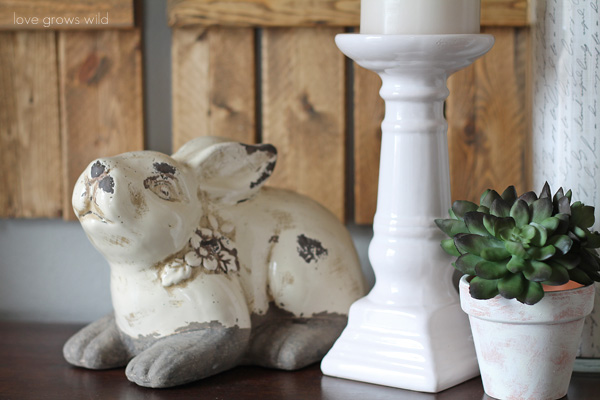 I wanted to keep within the same color scheme as the rest of my living room, so I used neutral pieces like white candlesticks and my favorite distressed lantern to fill the space.
I've had these tall cylinder vases with sticks from my yard sitting in the living room forever, but they just never looked right to me. I came up with the genius idea to roll up some scrapbook paper inside the vase to give it an easy, custom look without having to paint, and I think the creamy script paper I found works perfectly. It's still neutral, with just a bit of fancy detailing. LOVE this idea! I'll have to try it with other vases I have around the house. It's such an easy way to switch up the look with just some cheap paper.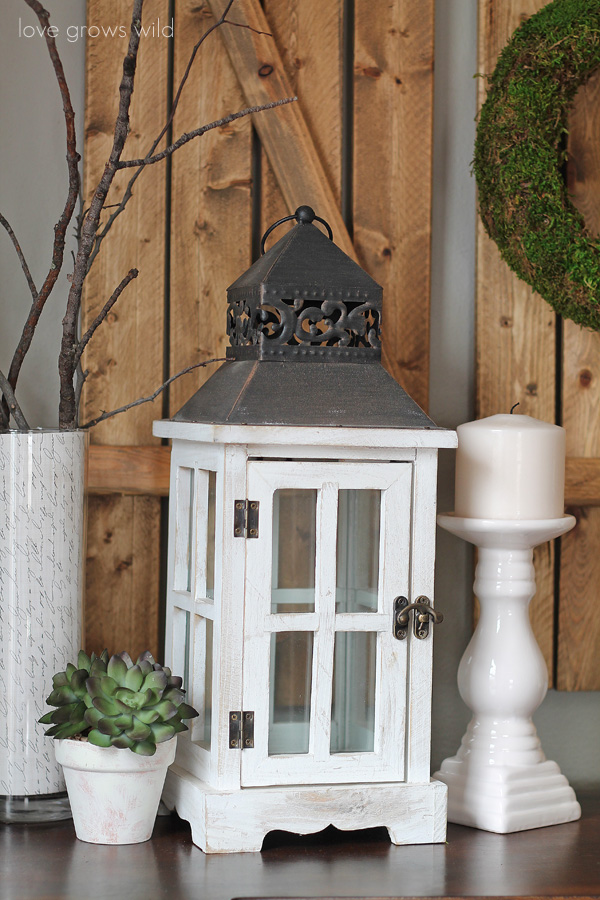 I'm still head-over-heels in love with the barn wood shutters I made for above my mantel, and to add a bit of color, I made a green moss-covered wreath to hang down over them. This was such an easy project and adds beautiful color and texture to the mantel.
I just bought a package of sheet moss from the craft store and used hot glue to attach the moss to a foam wreath. Then I cut a strip of creamy white burlap to hang the wreath over the middle shutter. I love this mossy wreath so much, it might have to stay out all year long!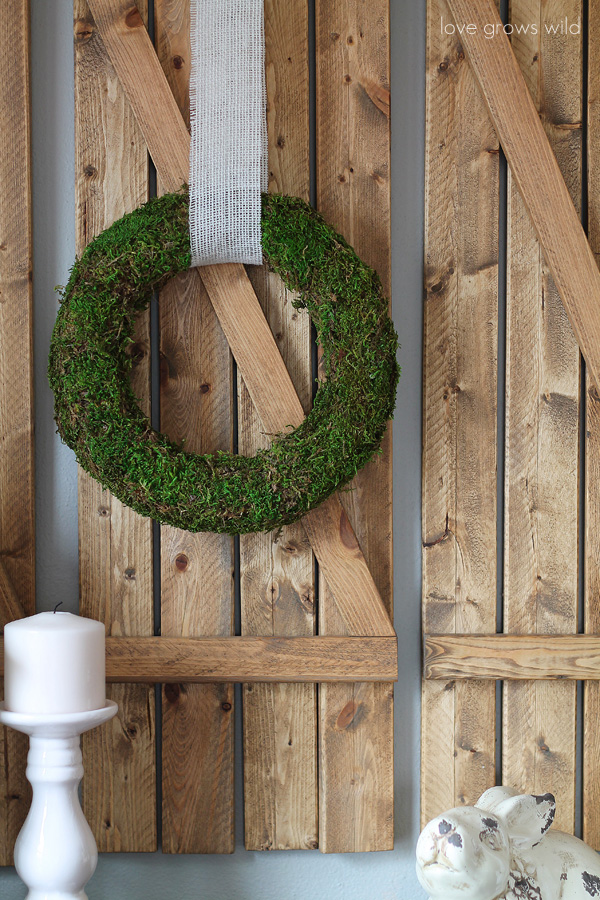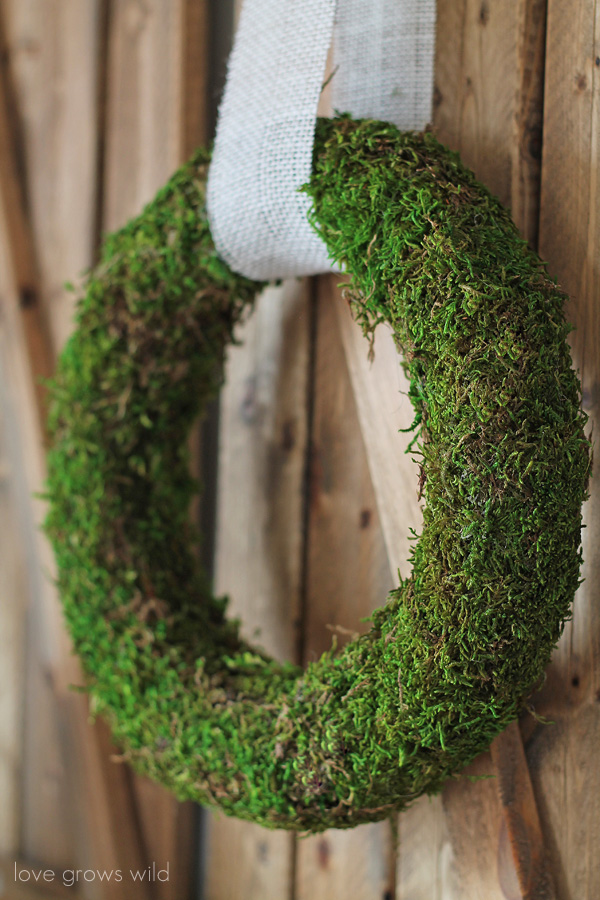 I finished the look with a couple succulents (the fakey ones, so I can't kill them) in little distressed white clay pots to compliment the green wreath. I love the way this spring mantel came together, and I think the little bunny is pretty happy too! 😉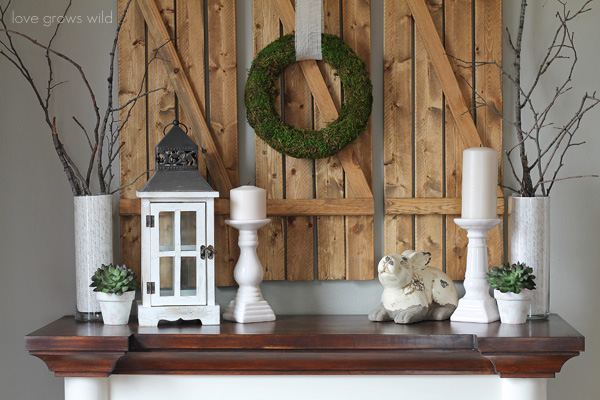 Spring is always such a breath of fresh air… a new season, new life, new beginnings. It's the perfect time to refresh your wardrobe, home, and even your menu. I can't tell you how excited I am to wear my white capri pants again and have fresh produce to enjoy! I like to gather all my spring inspiration on a pin board, and you can get inspired too by following my Inspired by Spring board on Pinterest!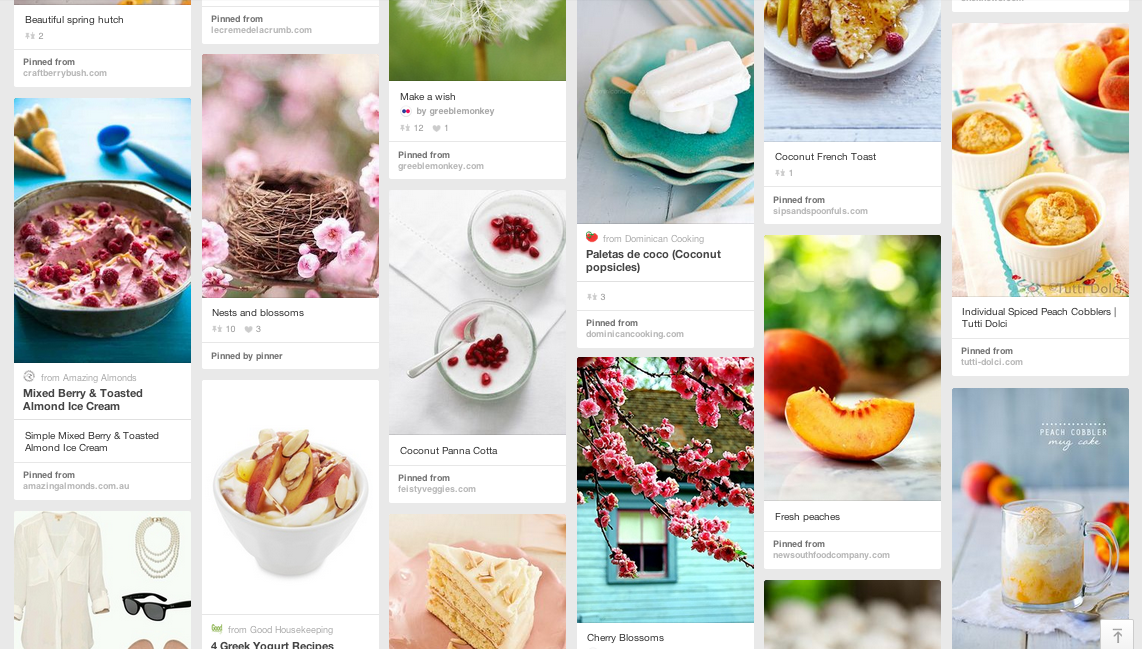 Looking for more ways to enjoy the fresh flavors of spring? Look for Dunkin' Donuts new seasonal coffees!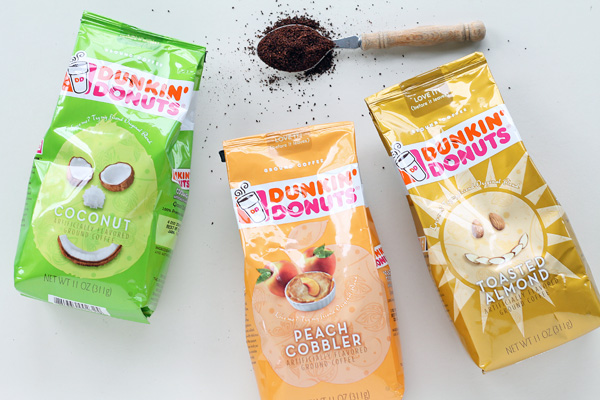 Celebrate spring and summer with fun Dunkin' Donuts coffee flavors such as Peach Cobbler, Toasted Almond, and Coconut! Stock up now because these seasonal flavors are only in stores for a limited time! Visit http://www.dunkinathome.com/dunkin-coffees/spring-summer-coffee for more information.
This is a sponsored conversation written by me on behalf of Dunkin' Donuts . The opinions and text are all mine.