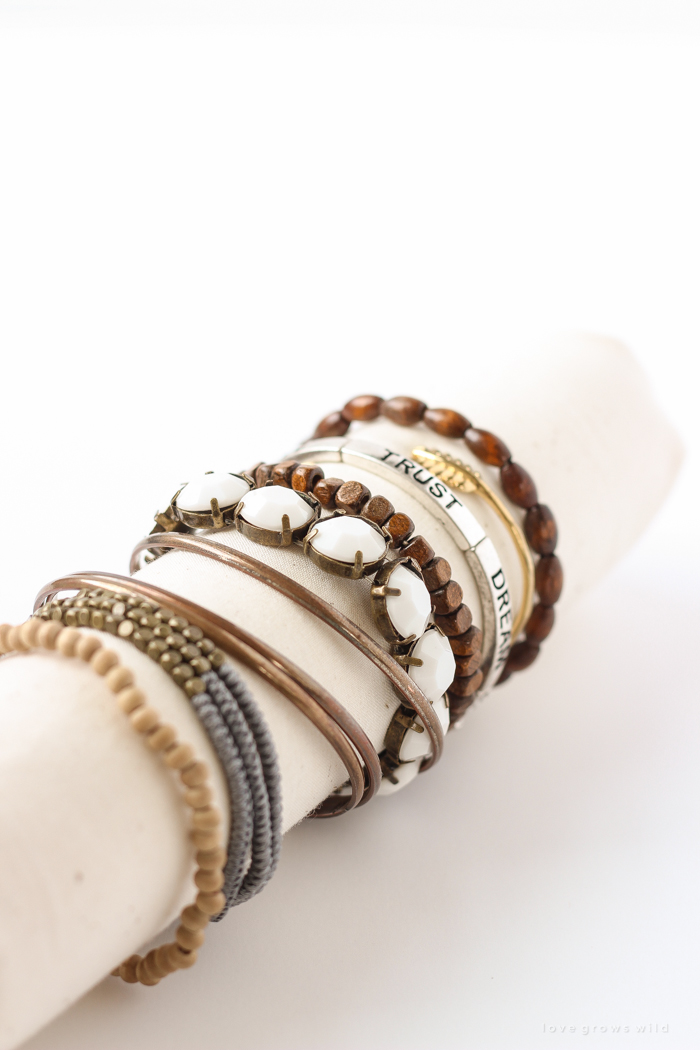 It's been a minute since I've shared just a simple, 5-minute tutorial with you guys, and when I came up with this little DIY the other day to help organize and display some jewelry, I thought it would be perfect to share here!
I spent a lot of time last week working on building big display shelves for Love Grows Wild Market and unboxing new goodies to bring into the shop, and I had some cute, new bracelets that I couldn't figure out how I wanted to display. When I'm in the middle of a project, patience is not a quality I possess, so instead of going shopping or ordering something online and waiting for it to come in, I figured out how to make a bracelet holder out of things I had around the house!
I find that I wear my jewelry so much more when it's actually displayed where I can see when I get dressed, so this is perfect for getting all your pretty bracelets organized. And you only need 4 supplies to make this!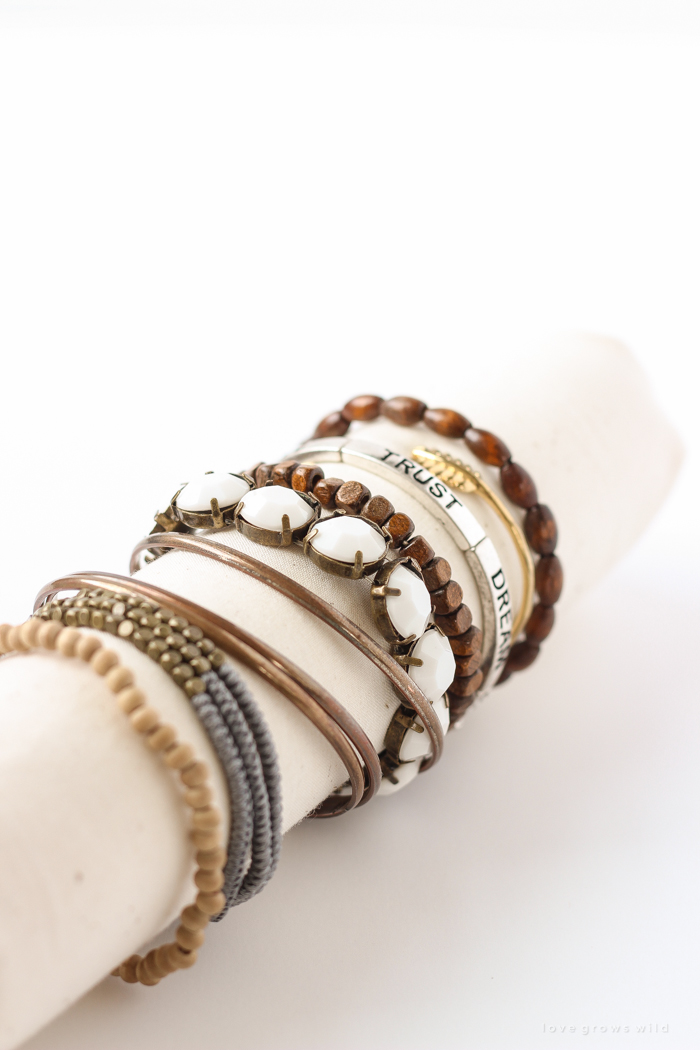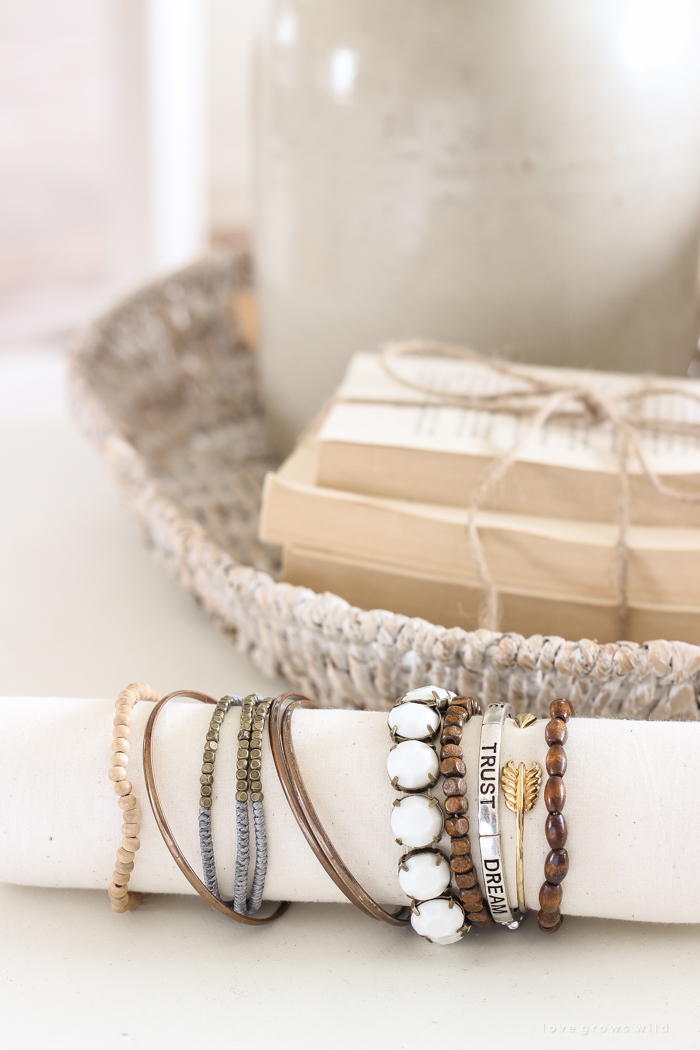 Supplies:
fabric
paint roller cover (a cardboard tube would work too, but not be as sturdy)
hot glue gun
scissors
Instructions:
Cut a piece of fabric to wrap around and cover the paint roller cover, leaving a couple extra inches on the ends to tuck inside.
Apply hot glue along one long edge of the fabric and turn the fabric edge over to create a "hem". You could also get your sewing machine out and do this the non-lazy way if you wanted to.
Glue the non-hemmed long edge of the fabric to the roller cover, and once dry, roll the fabric tightly around the roller cover. Secure the hemmed fabric edge to the roller cover with hot glue as well.
Tuck the loose fabric ends inside the paint roller cover, securing with a little bit of hot glue, if necessary.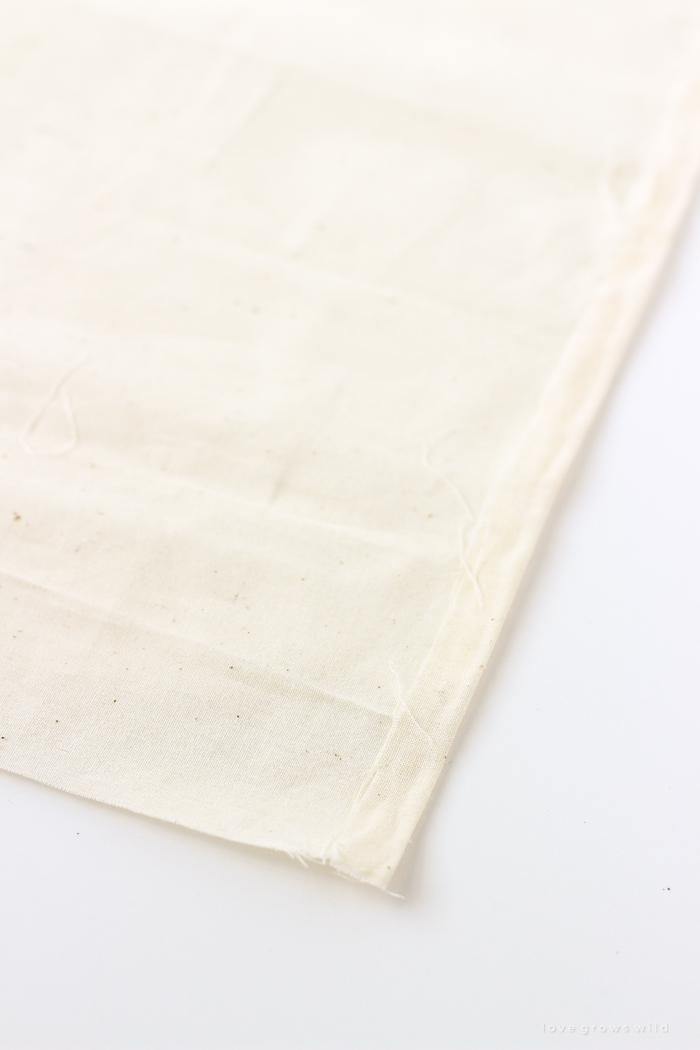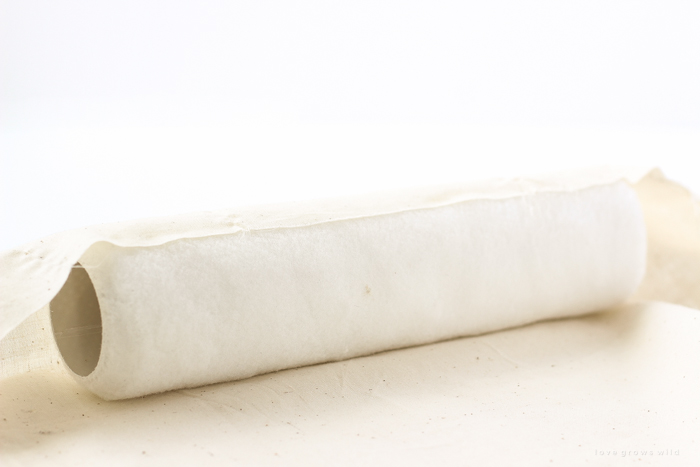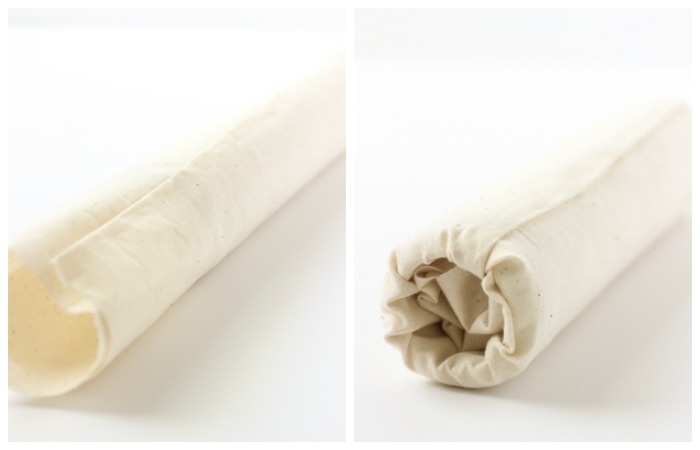 And that's it! Sometimes quick, easy, little projects like this are nice to do after spending days on big woodworking projects, and I love the satisfaction of creating something to make my life easier and more organized without spending a penny. I hope you guys enjoy this little project too!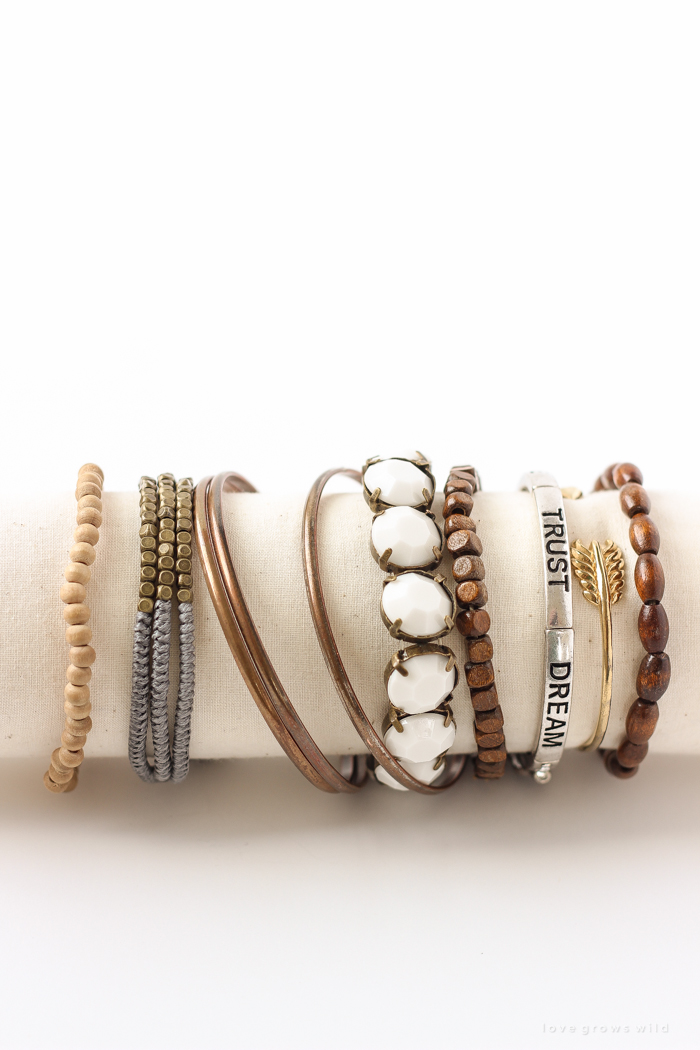 ---
LET'S KEEP IN TOUCH!
Subscribe to Blog | Follow on Instagram
Follow on Pinterest | Follow on Facebook