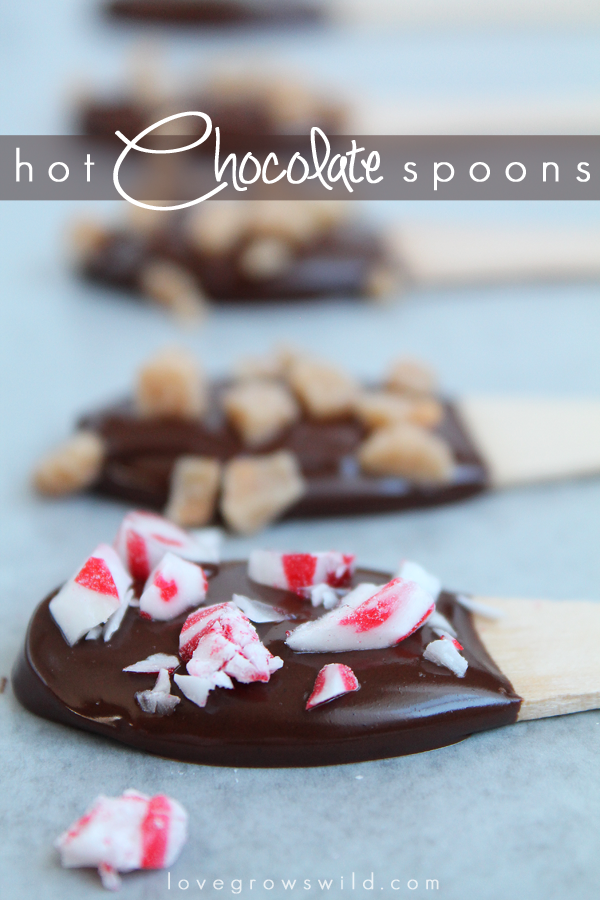 Brrr… baby it's cold outside! Stay warm with a big mug of hot chocolate and these yummy Hot Chocolate Spoons! Just stir one of these chocolate-coated spoons piled with yummy toppings into your hot chocolate to make it extra decadent and delicious!
So let me tell you how this weekend was SUPPOSED to go… We were supposed to take our boys to a really fun indoor water park here in Indiana for my oldest son's 8th birthday. This poor kiddo's birthday falls just two days after Christmas, and no matter how much we try to pull ourselves out of post-holiday exhaustion to celebrate, I never feel like we quite do him justice. That sugar cookie hangover takes a few days to wear off, I tell ya! 😉
So this year Jeremy and I wanted to do something extra special for him, and we decided a short visit to his FAVORITE place in the whole wide world would do the trick! #BestParentsEver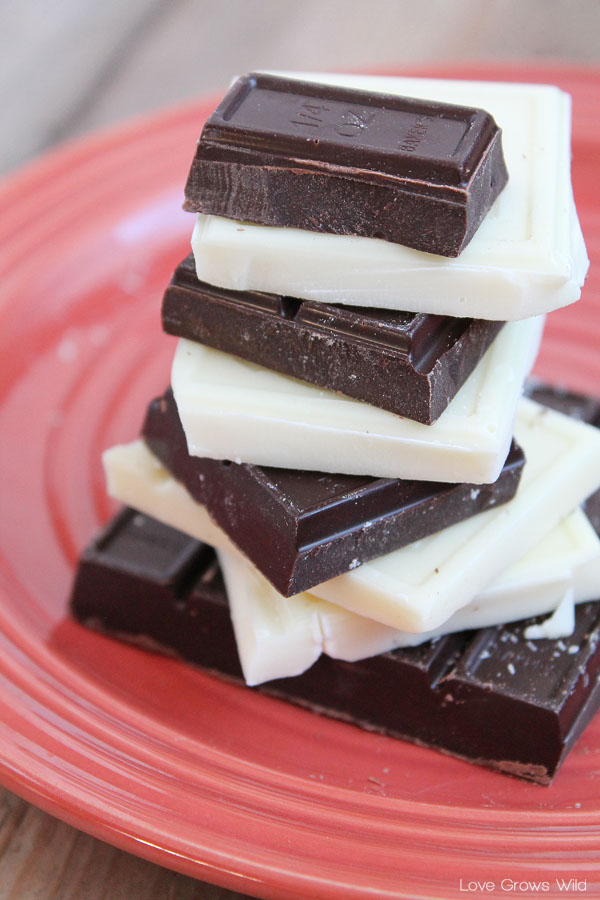 Our bathing suits and flip flops were packed and ready to go, but Mother Nature decided she had a different plan in store for us! I'm sure many of you having been watching the weather like we have, and it's supposed to get pretty nasty here in Indiana… like 10-14″ of snow followed by -10° temperatures kind of nasty! So needless to say, we put our travel plans on hold and decided to bunker down and hibernate for the weekend while we get snowed in. I stocked up on groceries this morning and the hubs made sure we have a generator and heaters ready just in case, and we're ready for the storm!
There's one thing I definitely made sure we were stocked up on for our snow days… hot chocolate! We go through tons of it in the winter, and with the negative temps we're about to see, a big, steamy mug of hot chocolate will certainly hit the spot! Regular hot chocolate is great, but I love adding one of these decadent chocolate-coated spoons piled with tasty toppings for an extra special and extra yummy treat!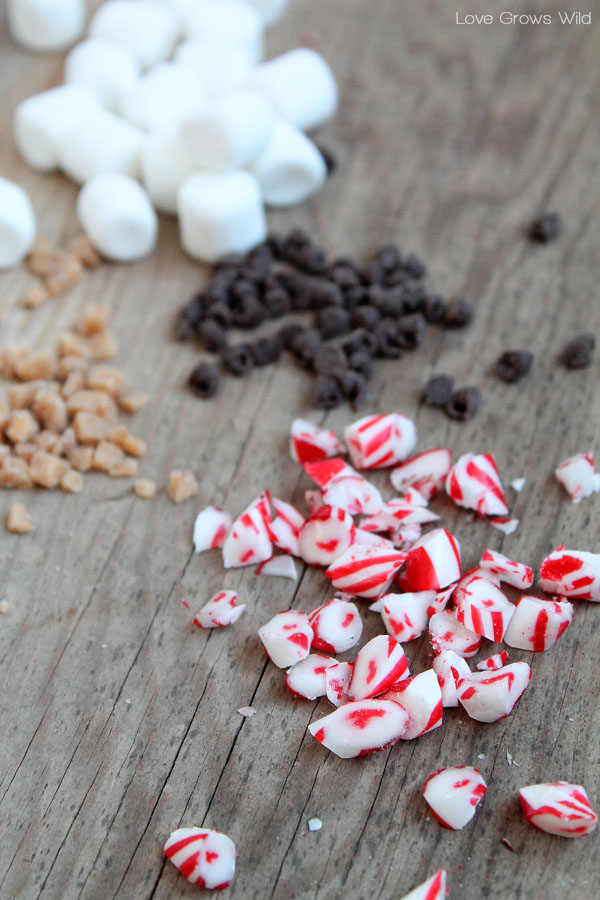 There's no secret recipe here, folks.
Making these hot chocolate spoons is as easy as dipping some spoons in chocolate and adding a handful of goodies on top! You can use wooden spoons like I did, plastic spoons, or even some pretty antique spoons if you wanted to give these as a gift! Play with different ingredients like milk chocolate, white chocolate, crushed candy canes, toffee bits, mini marshmallows, chocolate chips, or mint chocolate candies. Any combination will work! These spoons are pretty to look at and add a great boost of sweet, chocolate flavor to your hot cocoa. Keep some handy to stay warm all winter long!
P.S. This is a SUPER fun idea for kids! They'll love mixing in their hot chocolate spoons after a long day playing out in the snow! These are great as a fun, little edible gifts too!
What toppings would you use on your hot chocolate spoons?
Check out more chocolate decadence from Love Grows Wild: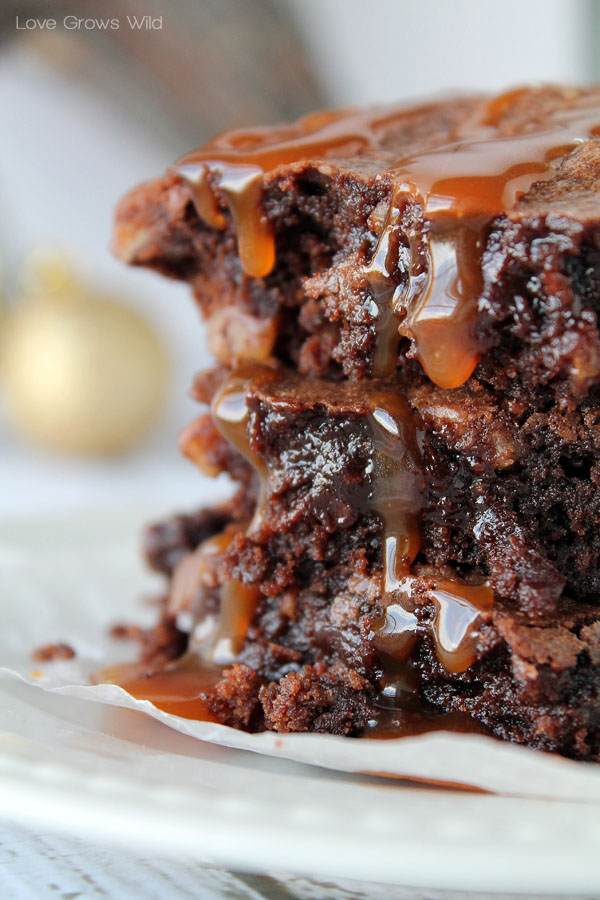 Fudgy Pecan Brownies with Salted Caramel Sauce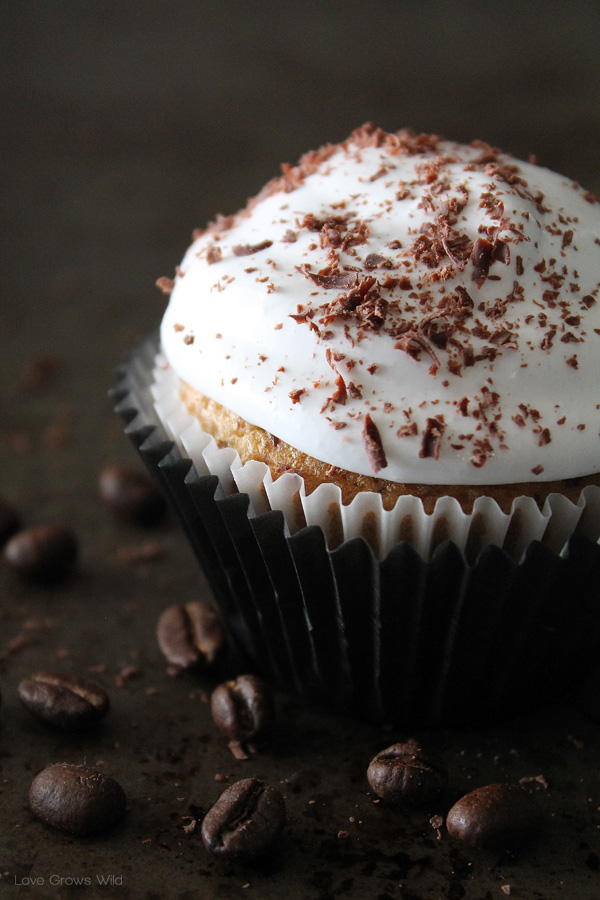 Cappuccino and Chocolate Cupcakes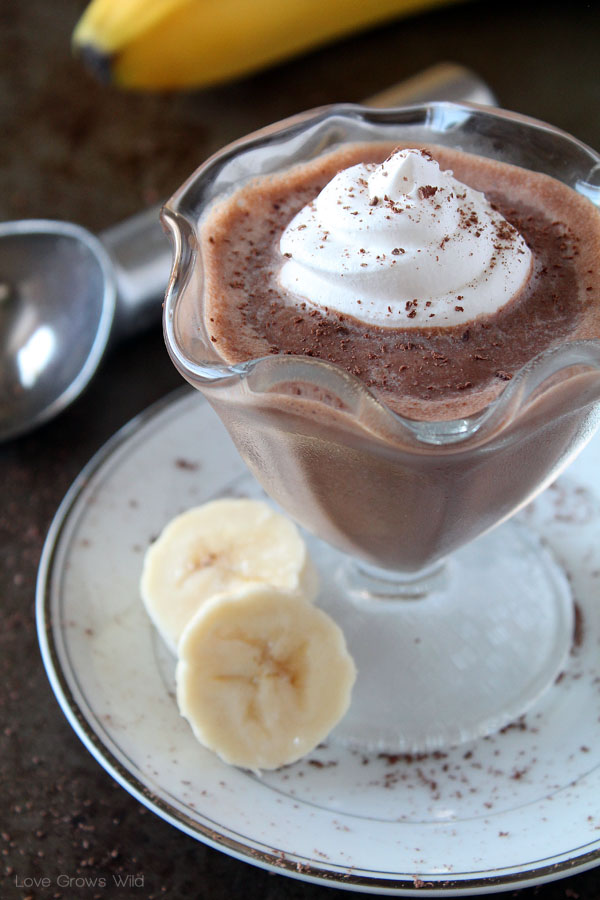 Chocolate Banana Peanut Butter Milkshake
Let's Keep In Touch!