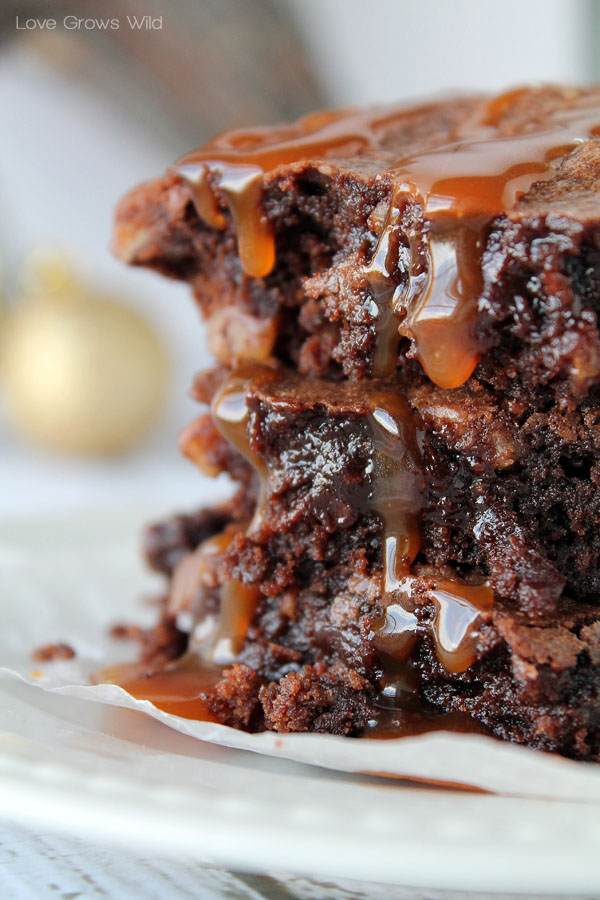 This post is sponsored by Glade®. All opinions are 100% mine.
Ahh… the holidays. I just can't get enough of this festive time of year! Our houses are full of evergreens and Christmas cookies and all the wonderful smells that the holidays bring. And isn't that one of the best parts? The sweet smell of sugar cookies warm out of the oven. The fresh, piney scent of a Christmas tree with beautifully wrapped presents stacked underneath. I wait all year long to enjoy those smells that make the holidays come to life!
What things make your home feel ready for the holidays? Once the leaves fall off the trees and the cold weather hits, I anxiously wait for the day I can start pulling all my holiday decor out. I've had all kids of decorations over the years, and trust me, some are much better left in the past. One can only hold on to so many creepy figurines of Santa Clause before they start having nightmares about an army of little tiny Santas coming after them. True story. The Santas had to go. But as my decorating tastes have changed over the years, there are a few simple things that I must have in my home for it to feel like the holidays…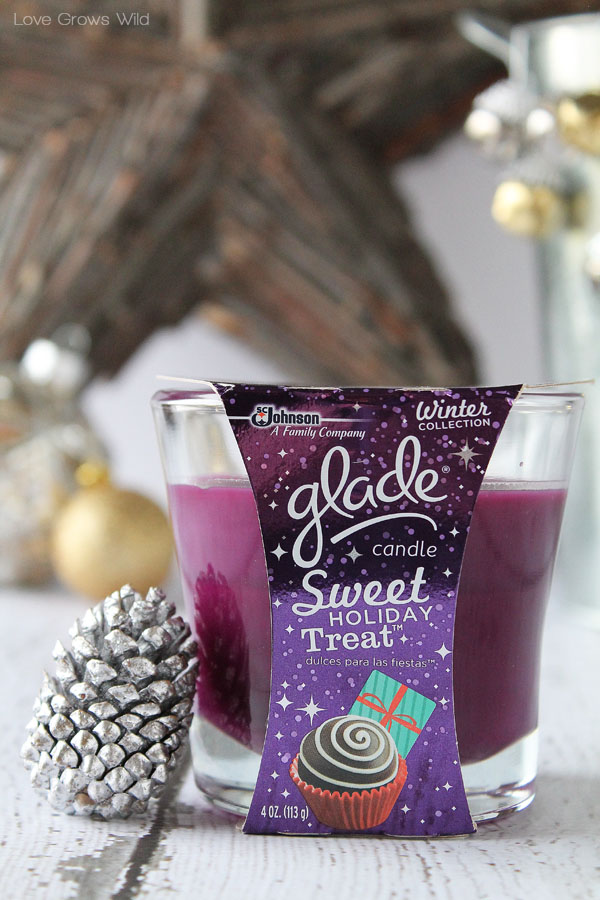 There must be ornaments.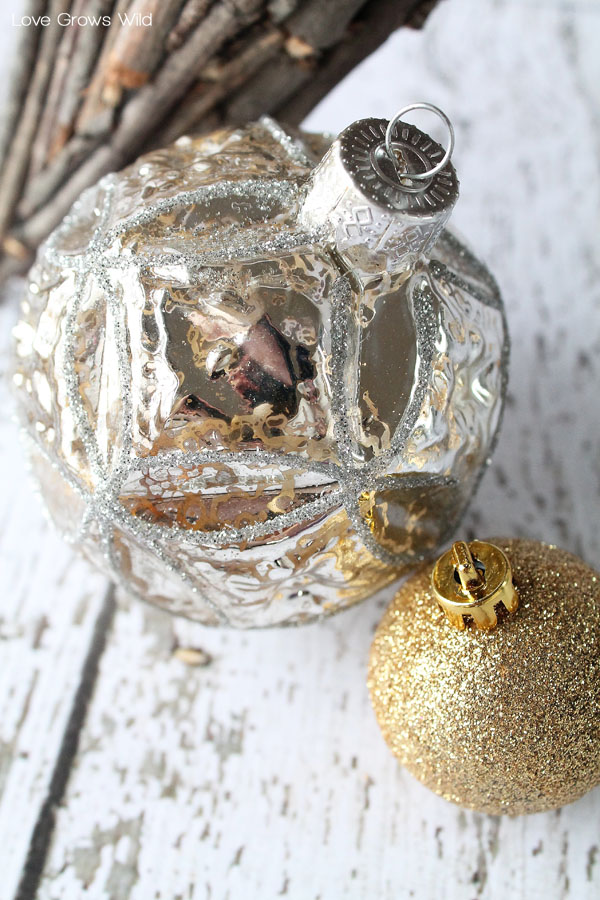 Lots of ornaments. Especially pretty glittered ornaments. And not just on the tree… But on wreaths, and in vases, and on platters too. Ornaments everywhere feels like the holidays!
And there should be lots of beautiful metallics.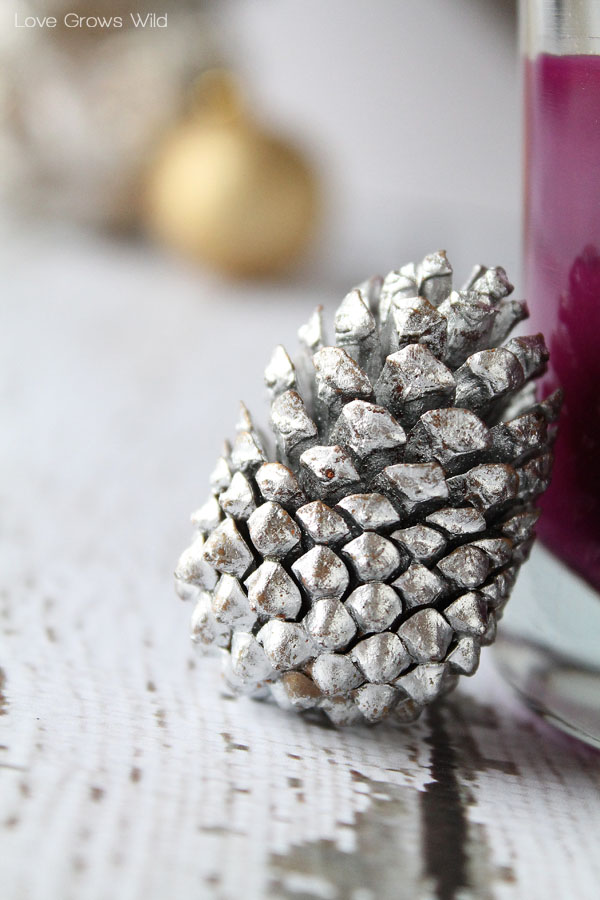 Silver and gold tones makes a home feel majestic and luxurious, which is extra special for the holidays! You may not normally display a giant gold deer head in your home any other time of year, but at Christmas, ANYTHING goes!
And jingle bells. Jingle bells are a must.

And to balance out all the excessive glitter and gold, I like to add a touch of nature to my holiday decor.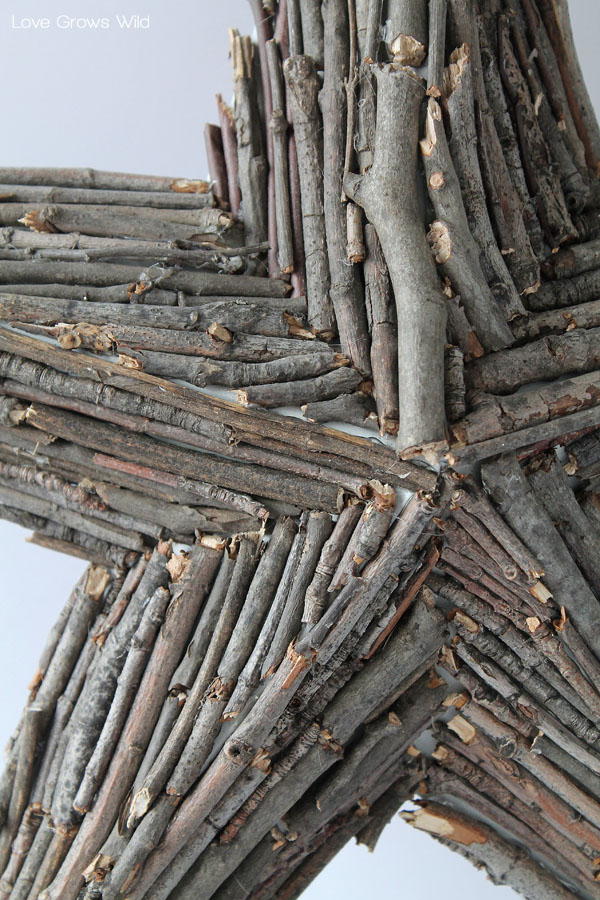 Everything in moderation right? Some greenery or branches helps mellow out all the flashy stuff, and brings a warmth and coziness to your home. Is there anything more cozy than a big bundle of firewood stacked beside a beautifully decorated Christmas mantel?
And of course, nothing sets the tone for a warm and cozy holiday like having candles lit all throughout your home!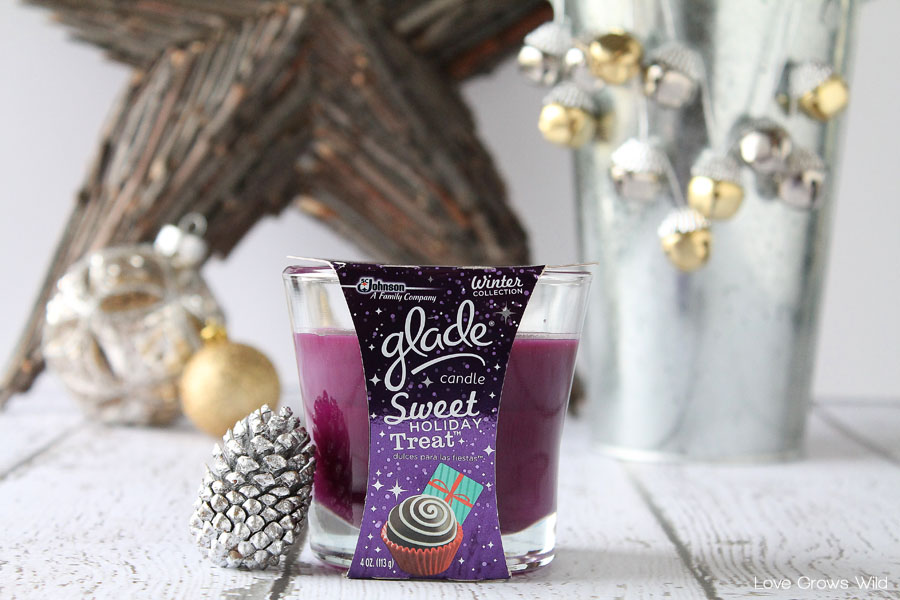 I discovered this Sweet Holiday Treat™ candle from Glade® at Target this year, and ohhh my gosh does it smell yummy! Not only does the soft glow of candlelight totally add to the ambiance, but the sweet smell from this candle fills your home instantly.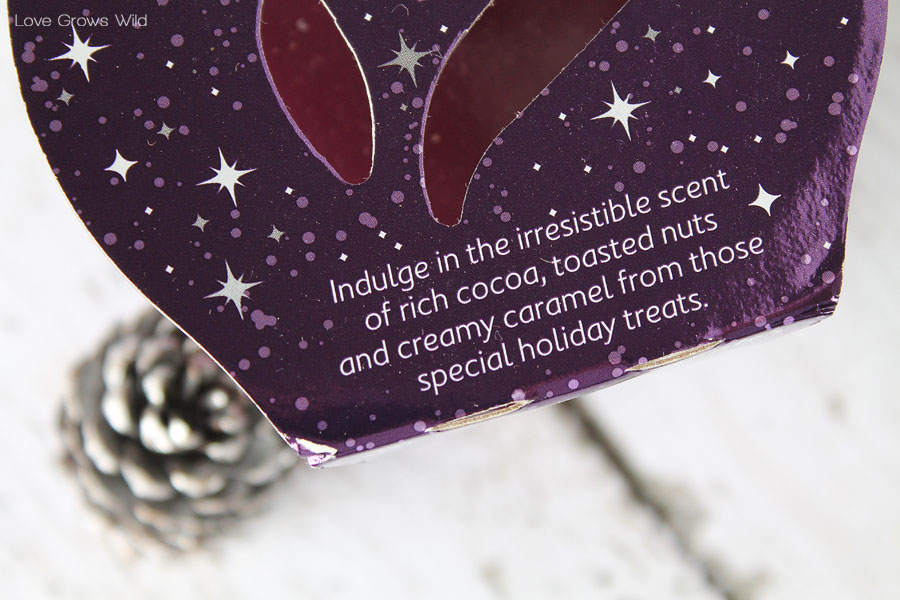 As soon as I lit the candle, I could smell delicious rich cocoa, toasted nuts, and creamy caramel, and needless to say, it made me drool! Five minutes sitting next to that candle, and I was busy in the kitchen baking up something that would satisfy the giant craving I suddenly had for chocolate!
And then this happened…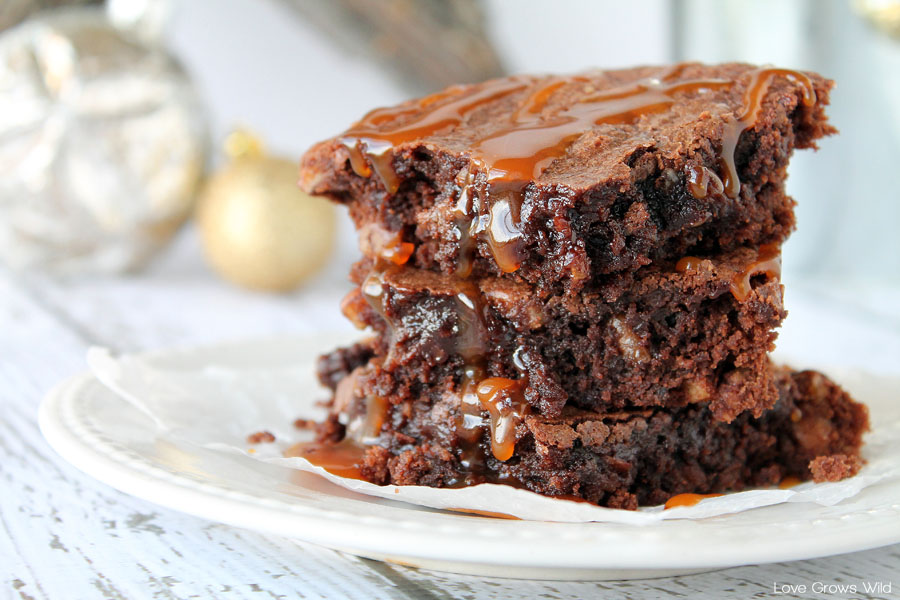 Fudgy Pecan Brownies drizzled with Salted Caramel Sauce. I think I died and went to Heaven.
These brownies may just be the moistest, fudgiest, most delicious brownies I've ever eaten! I realize that fudgiest probably isn't a word, but I'm going to make it one. These brownies are so scrumptious, they deserve a new word to be invented for them! And I'm 100% a nut lover, so a big handful of chopped pecans thrown into the batter was a must. They add the perfect crunchy bite inside all that fudgy brownie goodness! Then add a drizzle of warm salted caramel on top… stick a fork in me. I'm done.
So as you're preparing your home for the holidays this year, remember this: Light up your Christmas tree as MUCH as possible. It may just be the prettiest sight you'll ever see. Keep a good stock of candles on hand that smell insanely delicious. I go through a ton of them this time of year! And always have fresh baked treats ready for any holiday visitors. Preferably ones that are fudgy and crunchy and delicious 🙂
Fudgy Pecan Brownies with Salted Caramel Sauce
INGREDIENTS
1 cup sugar
½ cup butter, room temperature
1 teaspoon vanilla extract
2 eggs
½ cup all purpose flour
½ cup cocoa powder
¼ teaspoon baking powder
¼ teaspoon salt
1 cup chopped pecans
homemade salted caramel sauce (recipe found here)
INSTRUCTIONS
Preheat oven to 350 degrees and line a 9 x 9 inch baking dish with parchment paper.
Beat together butter, sugar, and vanilla in a large mixing bowl. Add eggs one at a time, mixing well between each addition.
In a medium bowl, stir together flour, cocoa powder, baking powder, and salt. Gradually add dry ingredients to butter mixture.
Stir in pecans with wooden spoon or spatula.
Transfer batter to prepared dish and spread evenly. (Mixture will be thick!)
Bake 25 minutes, until just set in the center. Allow to cool completely before cutting, and drizzle with salted caramel sauce before serving.
Recipe adapted from Something Swanky
You can find my favorite Glade® Sweet Holiday Treats™ Candle exclusively at Target! This baby is limited edition so hurry and stock up before the holidays are over! Look for other seasonal scents from Glade® all year long.
Get festive this holiday season with the Glade® Limited Edition Winter Collection available exclusively at Target. Inspired by the best feelings of the season, the Glade® Sweet Holiday Treat™ scent lets you indulge in the irresistible scent of rich cocoa, toasted nuts, and creamy caramel. The 2013 Glade® Limited Edition Winter Collection was inspired by the nostalgic, spontaneous, snowy, moments that build up to the holidays. Creating memories with loved ones defines the season and the holiday lineup from Glade® is just as memorable.
This is a sponsored conversation written by me on behalf of Glade®. The opinions and text are all mine.