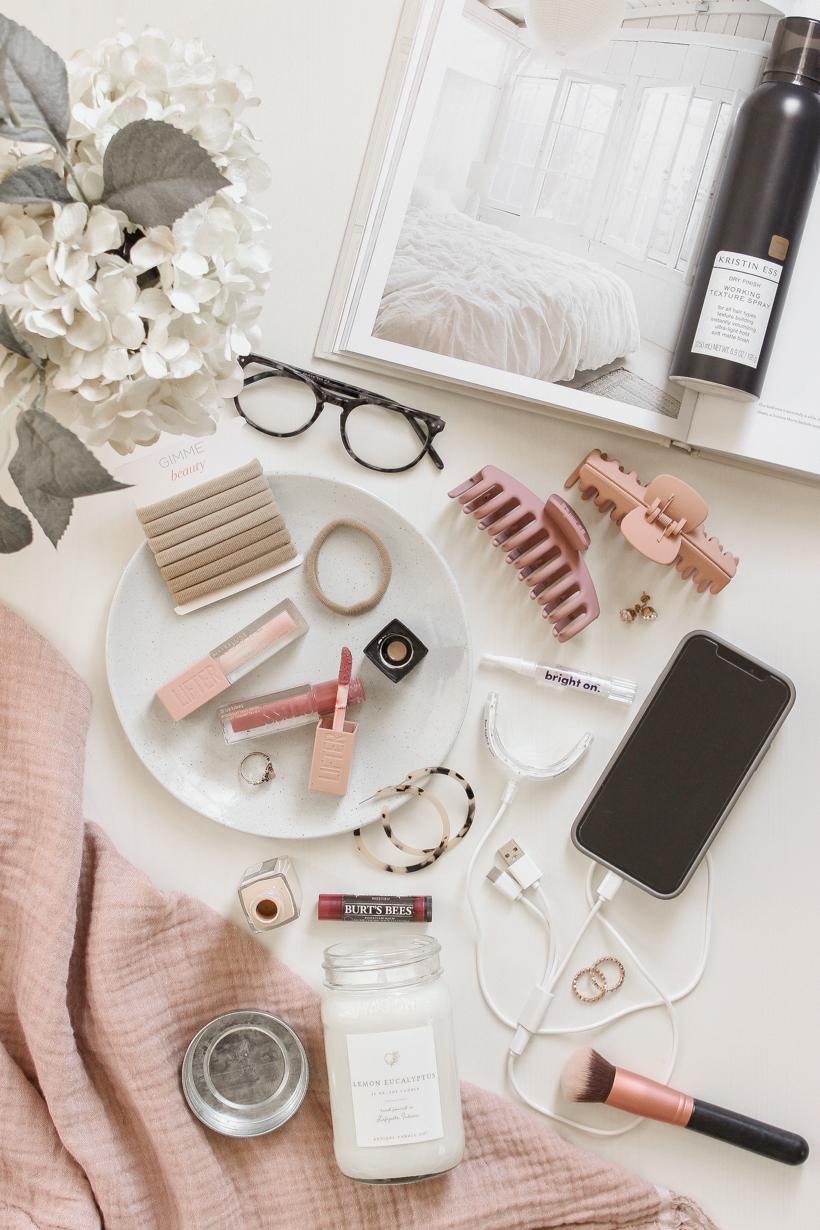 I feel like I go in spurts where I use the same products and wear the same things for long periods of time, and then I get inspired to switch things up and try something new. Lately I've discovered a handful of hair, makeup and other beauty supplies that have secured a permanent spot in my getting ready routine, and they are just too good not to share with my girlfriends, a.k.a. you!
– 10 THINGS I'M LOVING LATELY –
Normally I try not to venture too far out of the realm of all things home & decorating when it comes to creating content for you guys. But I know I love finding out what my girlfriends' favorite beauty products are, and I wanted to pass that along to you as well!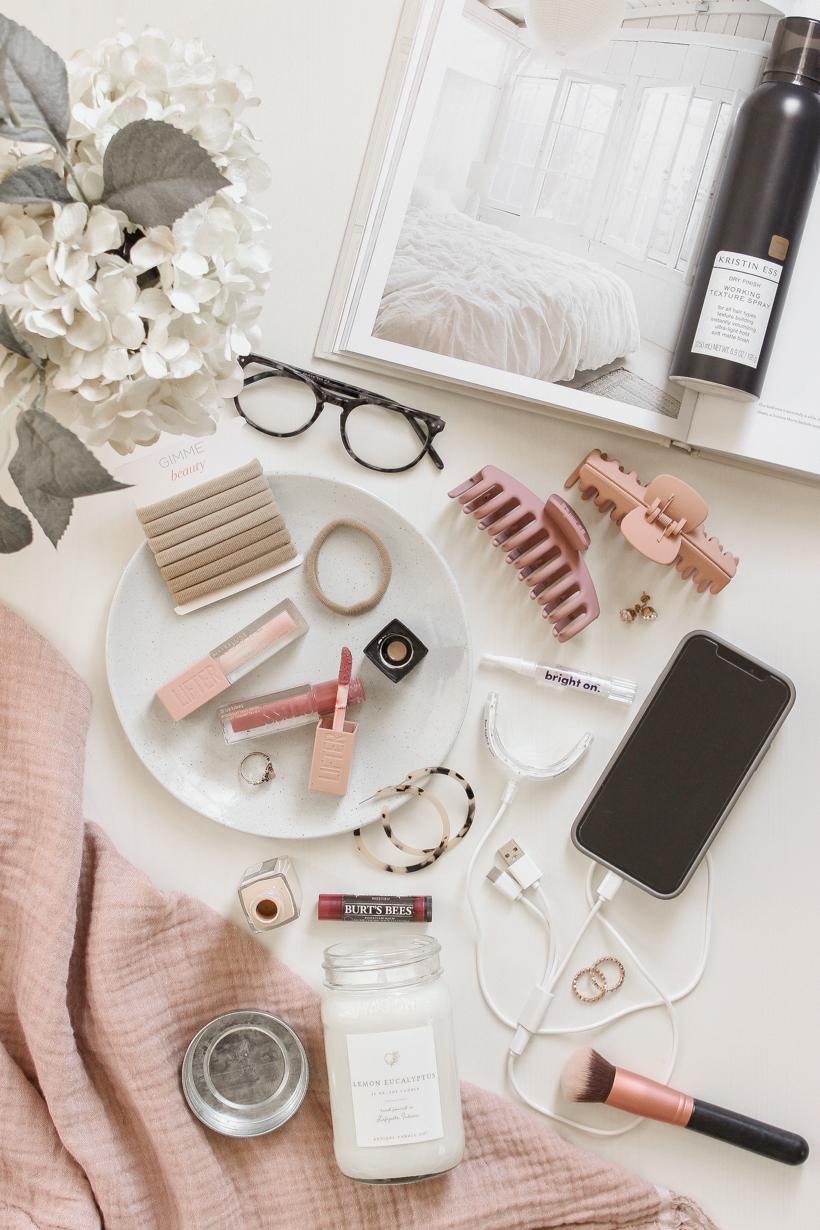 Here's what you'll find in this post:
the new way I'm whitening my teeth that doesn't cause an ounce of sensitivity & takes way less time
my favorite easy 1 minute hairstyle
the answer to my dry skin (that I'll actually stick to more than a few days)
my everyday lip wear that is as low maintenance as it gets
---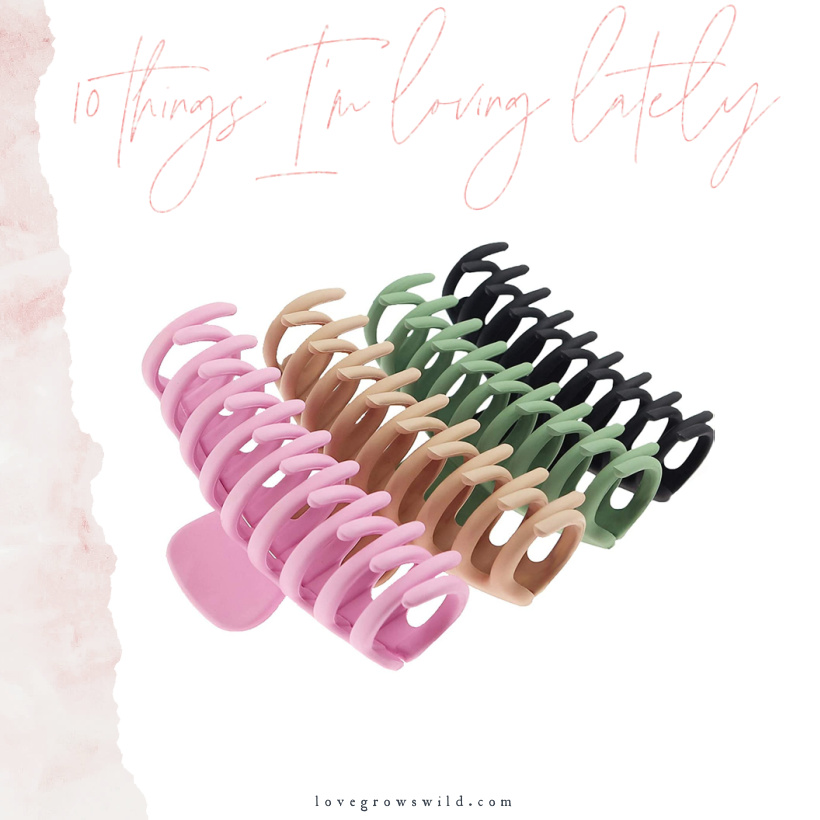 I vividly remember wearing these claw clips back in my youth and was thrilled when I started to see them come back into style. The key is finding extra large ones that not only make a great accessory to your outfit, but they hold your hair in place perfectly all day long. The best part? It takes me about 30 seconds to twist my hair into one of these clips on days when I would normally fuss with trying to achieve the "perfect messy bun".
tip: To soften the look, gently pull some of the hair around your face out of the clip.
____________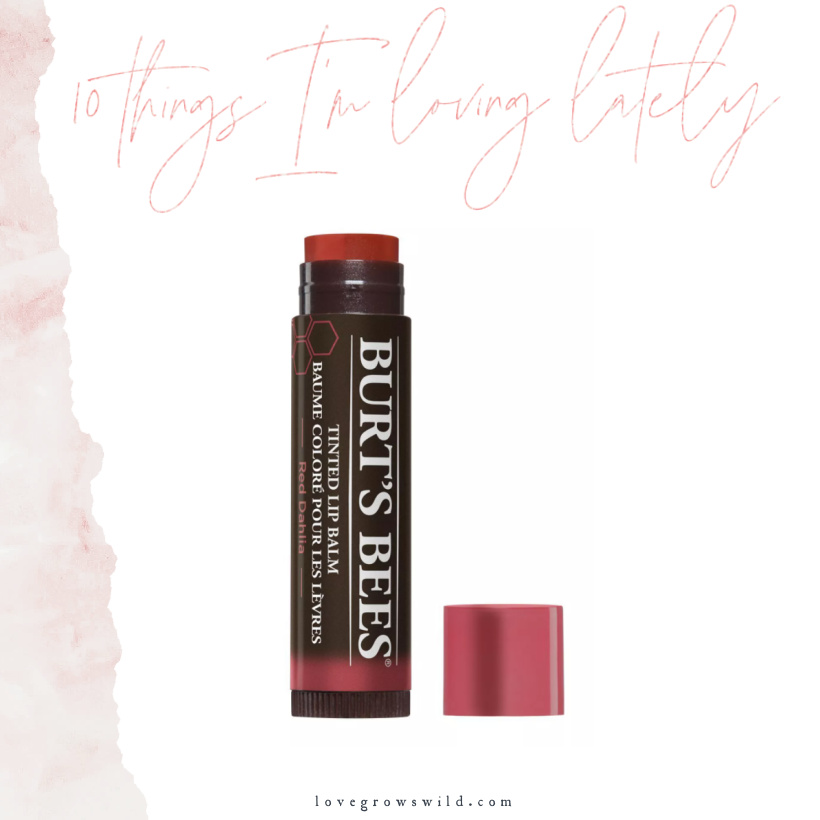 90% of the time I don't have a need for fancy lipstick or even glosses during the day, especially with as much water as I try to chug. I find myself reaching for boring, basic lip balm the majority of the time to keep my lips moisturized, but I wanted to something that would add a touch of color as well. After testing half a dozen different products, Burt's Bees tinted lip balm was by far my favorite, and I now keep one at my desk, in my purse, and with my makeup. It feels soft and moisturizing with just the right amount of sheer color. My new super affordable go-to for quick and easy lips!
My current favorite shade is Red Dahlia.
____________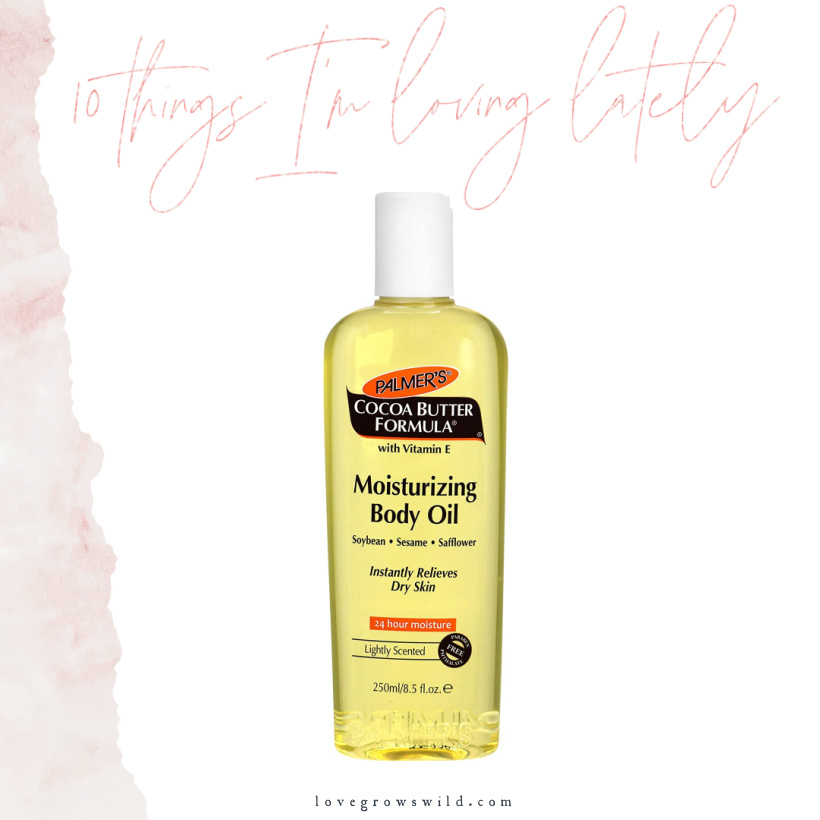 Confession: I am the WORST at putting on lotion. It doesn't matter whether it's summer or winter, something about slathering on cold, wet lotion after you get out of the shower or before you put clothes on just feels like too much effort most of the time. Ridiculous? Yes, I know! But this winter my skin got so dry that I was constantly itchy, and I needed some relief. I remember a long time ago someone telling me to put oil on as soon as you got done with your shower, and I decided to give it a shot. I did a little research and ordered a well-known brand, Palmer's Cocoa Butter Formula. A few months later, I will NEVER go back to moisturizing any other way!
Here's what I do: When I'm done with my shower, I first gently towel dry the majority of the water off my body. The oil doesn't absorb well if there is still too much water, but it helps to apply before your skin dries out, especially if you like a good, hot shower like me. While I'm still in the shower, I hang my towel back on the hook and rub the body oil all over my legs and arms, focusing on dry areas like knees and elbows. Then I rub a smaller amount on the trunk of my body, which is typically less dry than my limbs. The oil absorbs quickly, so you don't feel "wet" like you do with some lotions, but your skin feels moisturized and soft all day long. And because you are applying the oil in the shower, you don't have to worry about any oil dripping on the bathroom floor. For whatever reason this feels like a natural part of my shower routine now instead of an extra "step" I have to do, and I don't think I'll ever go back to lotion!
note: I do have oily/acne-prone skin, and this hasn't caused me any issues. Although I would definitely recommend only applying it to your body, not your face!
____________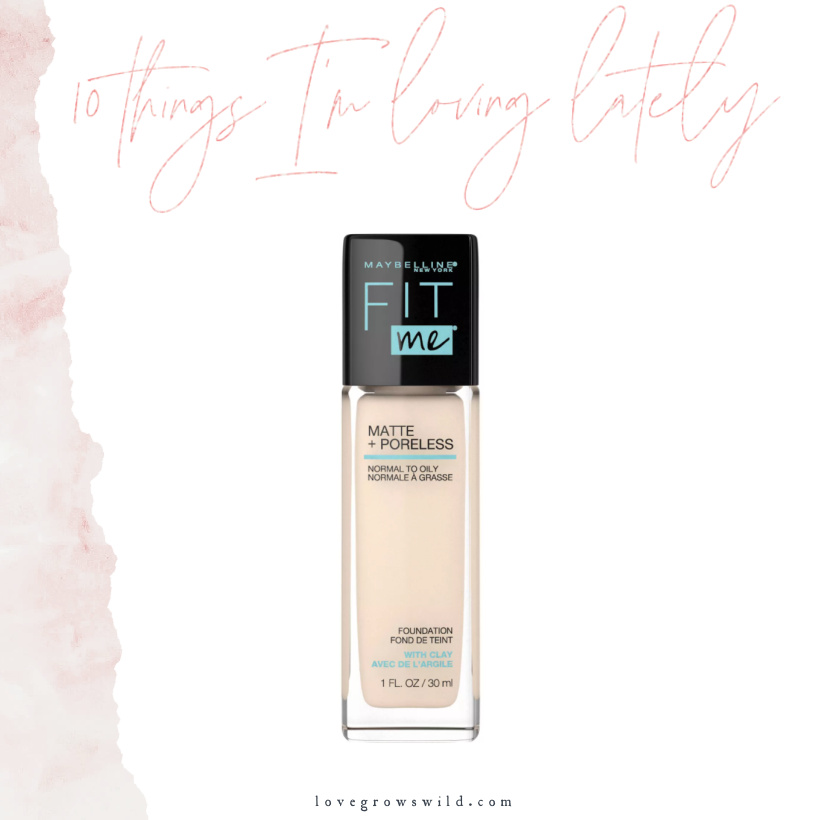 As I mentioned, my skin is definitely on the more oily side, and I was used to heavy, full coverage foundations to keep the dreaded shine away. But I got tired of feeling like I had so much foundation on my face, especially as it started to wear throughout the day. I decided to try something new and found this matte + poreless foundation to be a huge winner. It definitely has more of a medium coverage, but it looks and feels so natural on my skin. I apply with a damp beauty blender and set with powder. Shine control, pore blurring, and blends beautifully. I'm looking forward to trying some of the other products in this line as well.
I'm currently wearing the shade Porcelain.
____________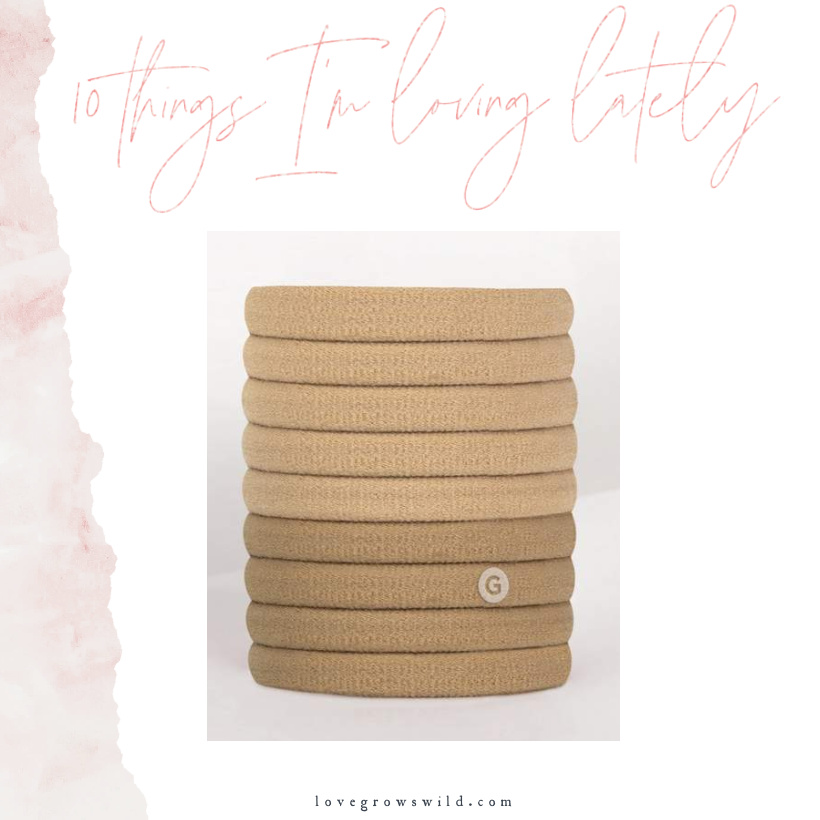 I thought I was really moving up in the world when I discovered those coil hair ties a few years ago. They were so much more gentle on my hair and didn't break or leave creases in your hair like regular hair ties did. The only complaint I had was how easily they stretched out and how much of a pain it was to try to get them back into shape (a hot hair dryer is the key). I was "influenced" by some of my girlfriends who I saw trying these GIMME bands on Instagram, and I love them even more than I had imagined. They don't stretch out at all after wearing them, and the hold is superb. The company even has different "fits" for different hair types, so no matter whether your hair is fine, thick, long and curly, dark, or light, they have a band that will work best with your hair.
I personally use the blonde "any fit" bands, which are a good place to start if you're not sure which type you should get.
____________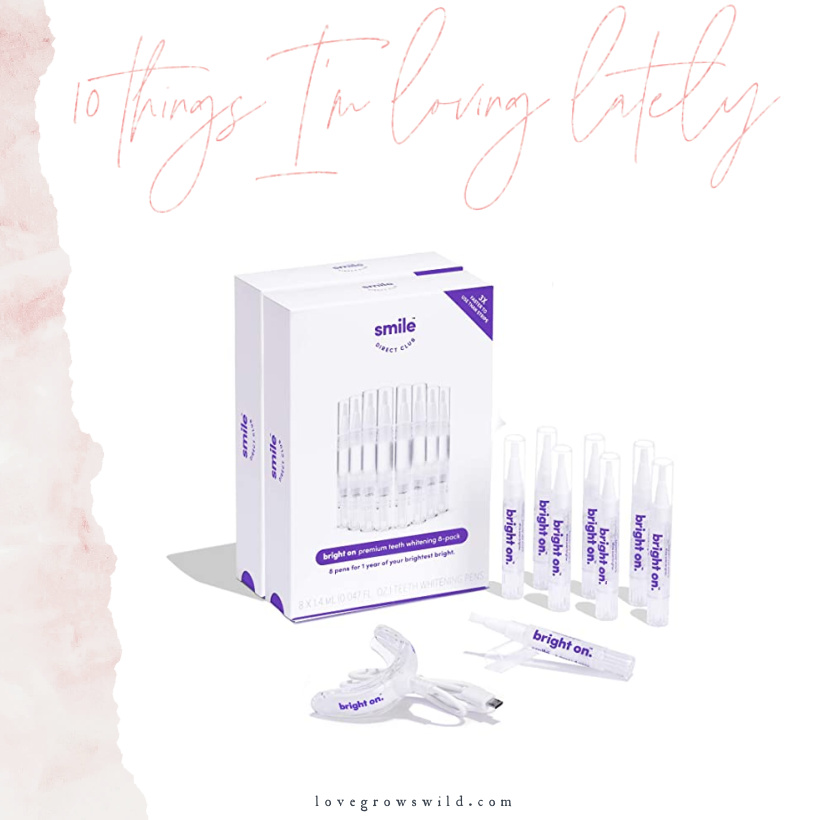 You may have seen me share on Instagram that I decided to get clear aligners to help straighten my teeth several months ago. I'm just a few weeks away from finishing up my treatment plan now, and I'm extremely happy with the results thus far. But one of my favorite finds during this process was the teeth whitening kit I received when I signed up for the treatment.
My teeth have always been somewhat sensitive to traditional whitening strips, and it continues to get worse as I get older. Now that I'm almost finished with my teeth straightening, I decided to go ahead and try the whitening kit, hoping it wouldn't cause any additional sensitivity. You paint the gel formula onto your teeth, which is very simple using the brush tip on the tube, and use an LED light to enhance the whitening. The mouthpiece that comes with the kit plugs into your phone, which powers on the LED lights. I usually let the gel go to work for about 20 minutes before removing the light, and you don't even have to rinse or brush again afterwards. Quick, easy, and zero sensitivity. My teeth have lightened so much more quickly than they have in the past!
note: Even if you don't use Smile Direct Club for teeth straightening, you can still purchase just the whitening kit!
____________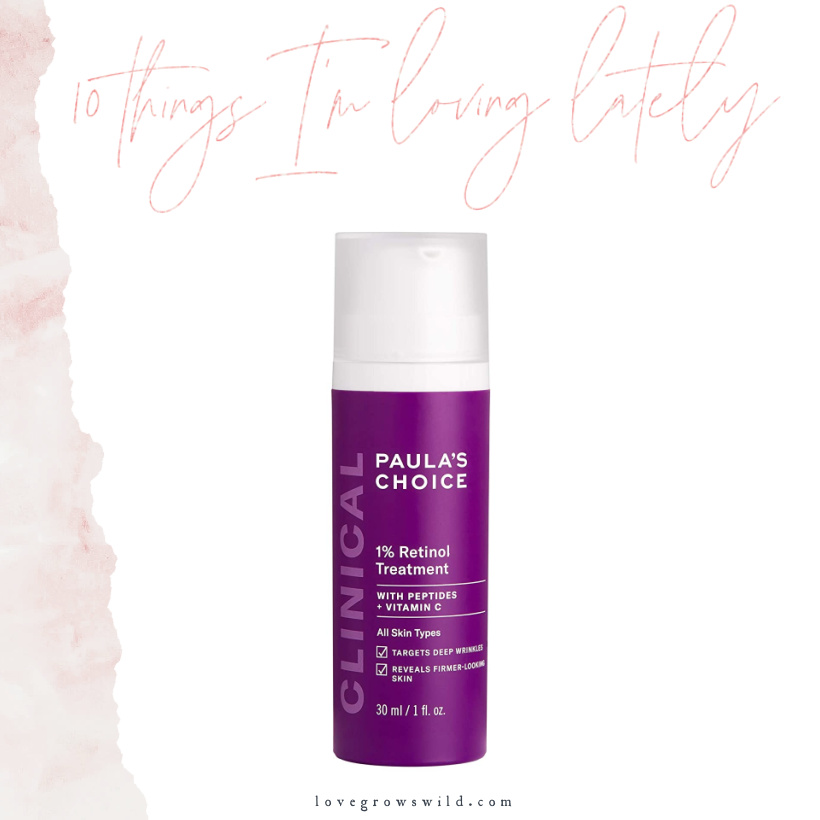 If you've been following me for awhile, you probably know my love for Paula's Choice skincare products. After clearing my skin with this natural skin care routine, I switched over to using Paula's Choice products and have never looked back. My oily/acne skin with large pores and horrible texture has never looked more clear, smooth, and healthy. I started just using the basics… a face wash, toner, and moisturizer (you can read about the products I use here). And over time I've added things like a Niacinamide treatment to tighten pores and most recently this 1% Retinol Treatment to combat fine lines and wrinkles that are starting to creep in. I can honestly say that I have not been disappointed in one single thing I've tried from this skincare brand, and that's really saying something.
My skin is on the sensitive side, so I'm currently only using the Retinol 1-2 times a week after cleansing. But even after just using it a few times, my skin feels more youthful and wrinkles appear to be less noticeable. If you are unhappy with your current skincare, I highly encourage you to look into Paula's Choice and the science and safety that goes into their products. I haven't used anything else since I made this switch!
____________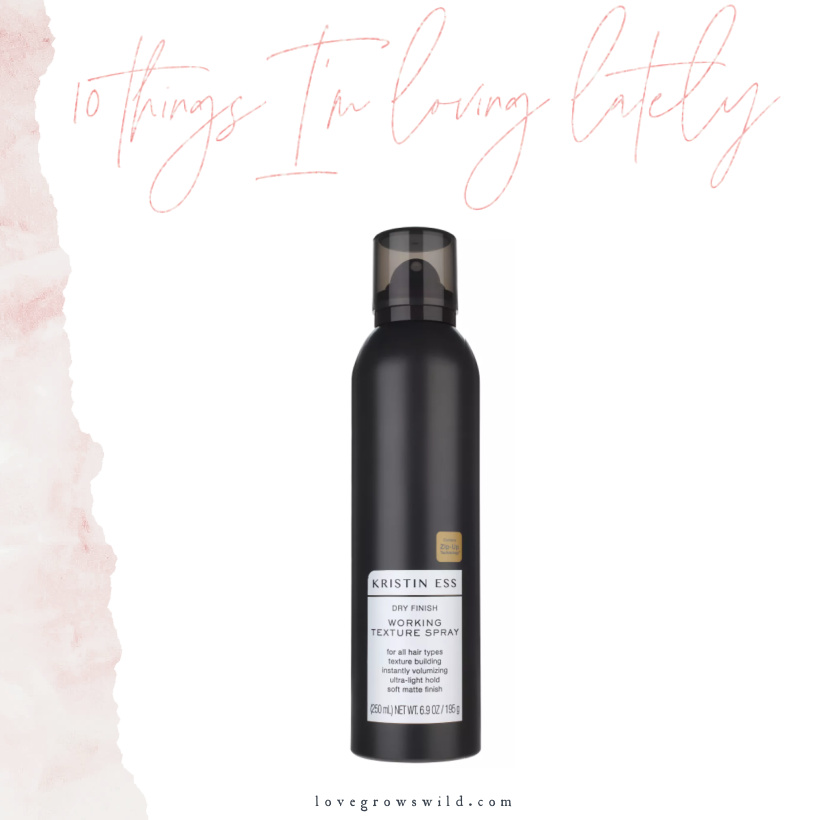 In the summer I love doing my hair in easy, messy beach waves like this, and it takes a good texture spray to get them just right. I've tried plenty, including some highly-praised brands in the Instagram world, and none have compared to this Kristin Ess Dry Finish Working Texture Spray. It adds body and separation to the hair without feeling sticky like a hairspray. And it's half the price of some of the most popular brands out there!
After styling my hair, I spray a small amount at my roots for volume and at the ends to separate.
____________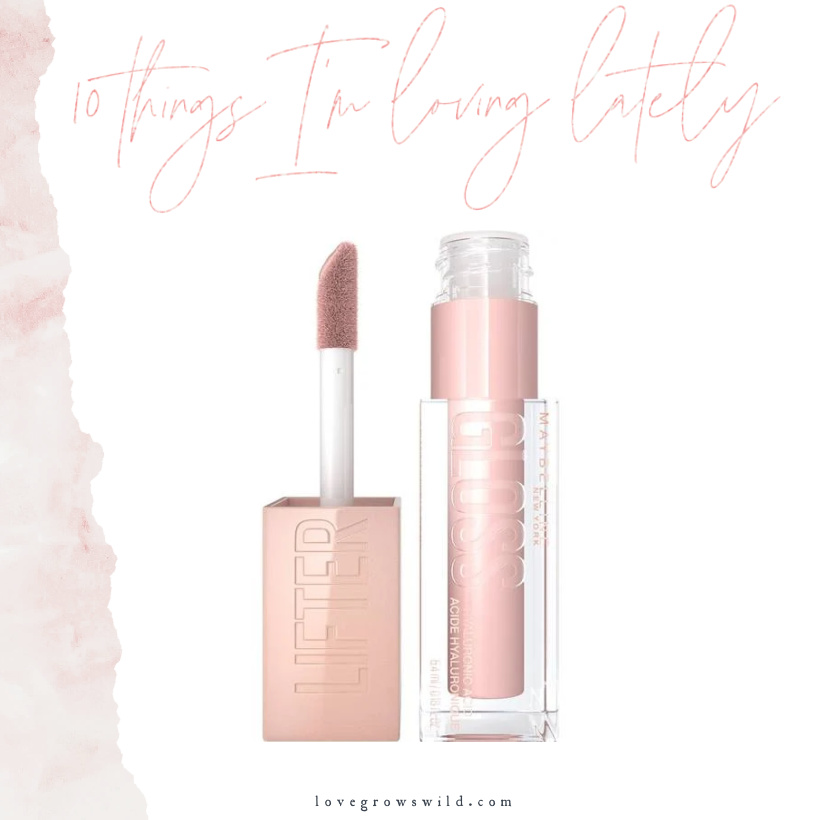 When I have the urge to forgo my tinted lip balm for something a little dressier, this is the lip gloss I use. It's the least sticky gloss I've ever tried, and I feel like my lips instantly look more full. Super affordable and a great range of colors.
My current favorite colors are: ice and silk
____________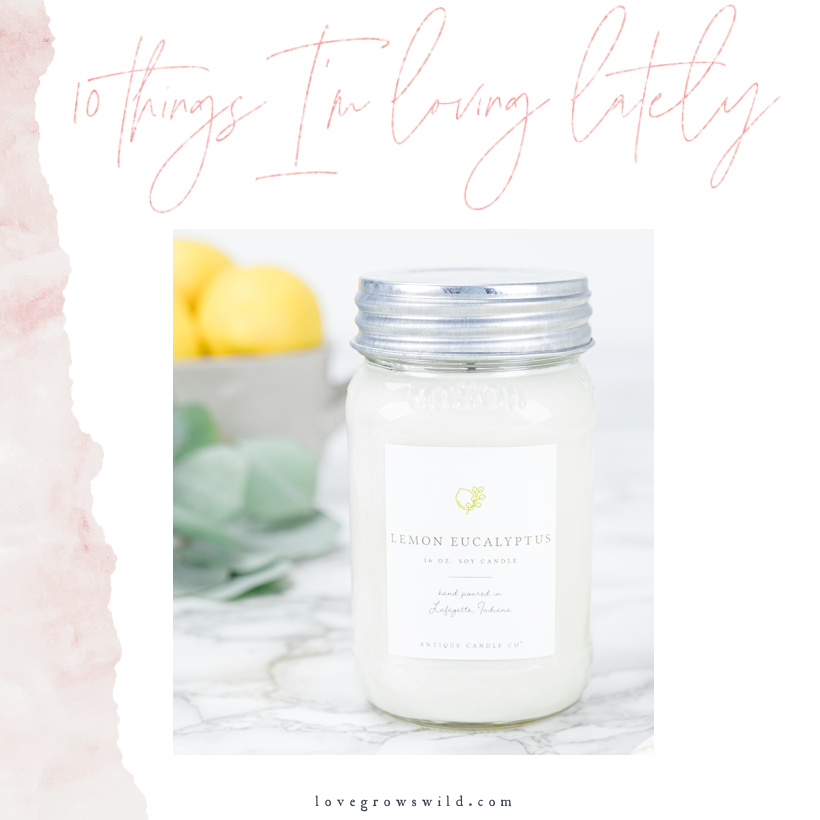 This one doesn't technically fall into the hair, makeup & beauty category, but it has certainly made the list of my favorite things this spring. I've been a fan of these candles for years and even sell them in my little retail shop because they burn so clean and last a long time. One of their newest scents, Lemon Eucalyptus, has been burning in my house for the last few weeks, and I just love the fresh, clean scent now that the weather is starting to slowly get nicer. I think you're really going to enjoy this candle, but here are a few of my other favorites as well:
lavender vanilla, clean cotton, & country pear
____________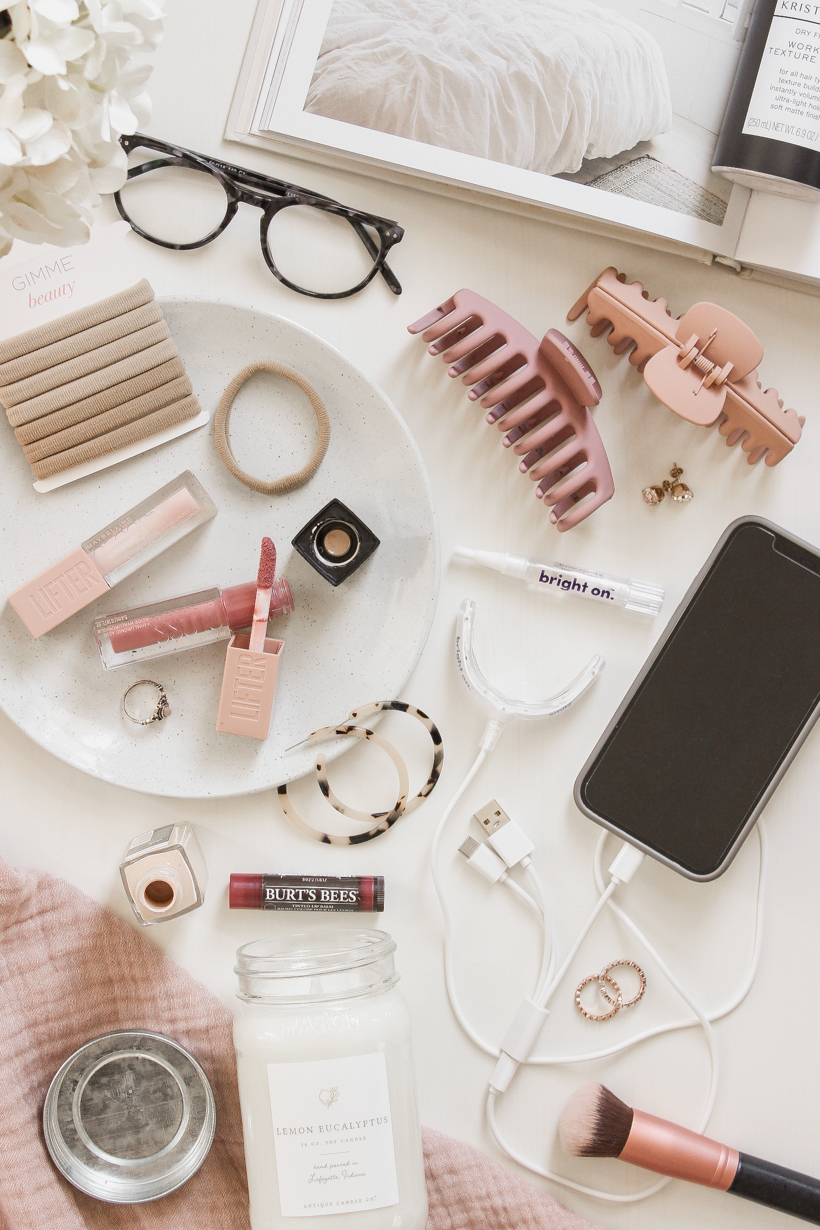 Have you tried any of these products before? Which ones are you most excited to try? Let me know in the comments!
Note: As always, I sincerely appreciate you shopping through the links I share, which allows me to make a small commission from your purchase while your purchase price stays the same. When you use my affiliate links, I'm better able to create content for this blog as well as support my family, and I thank you from the bottom of my heart for supporting what I do!
---
Subscribe to Blog | Follow on Instagram
Follow on Pinterest | Follow on Facebook