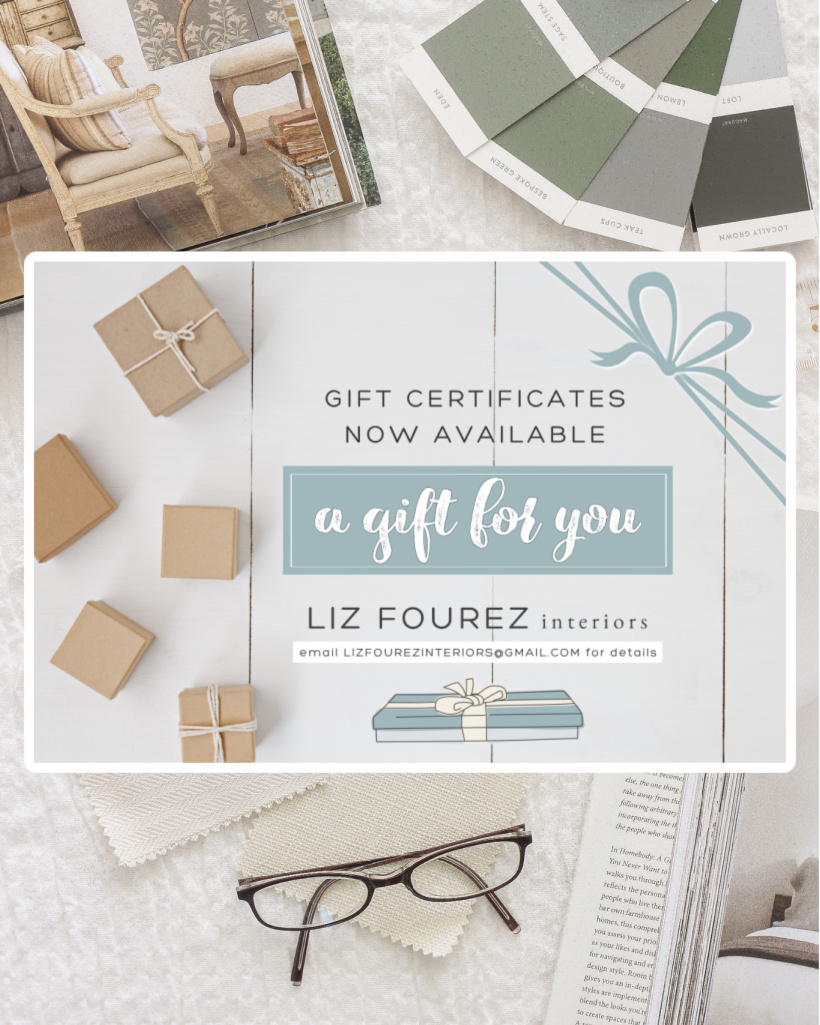 A little over a month ago I announced the launch of my new company: Liz Fourez Interiors, a completely virtual interior design service to transform your spaces efficiently & affordably. you can read the full announcement here.
I was blown away and humbled by the amount of excitement and support from this community, and I've had the pleasure of working with several of you already on your master bedroom suites, home offices, living rooms, and even a few whole home updates. I cannot tell you how long I've wanted to branch out in this direction or how much joy it brings me to work with homeowners all over the country helping them create spaces they LOVE to live in. Thank you from the bottom of my heart for making this new venture so amazing already!
Today I have some exciting news just in time for the holiday season, and I think you're going to be equally as excited if you've been wanting to refresh your home.
>> Liz Fourez Interiors now offers gift certificates! <<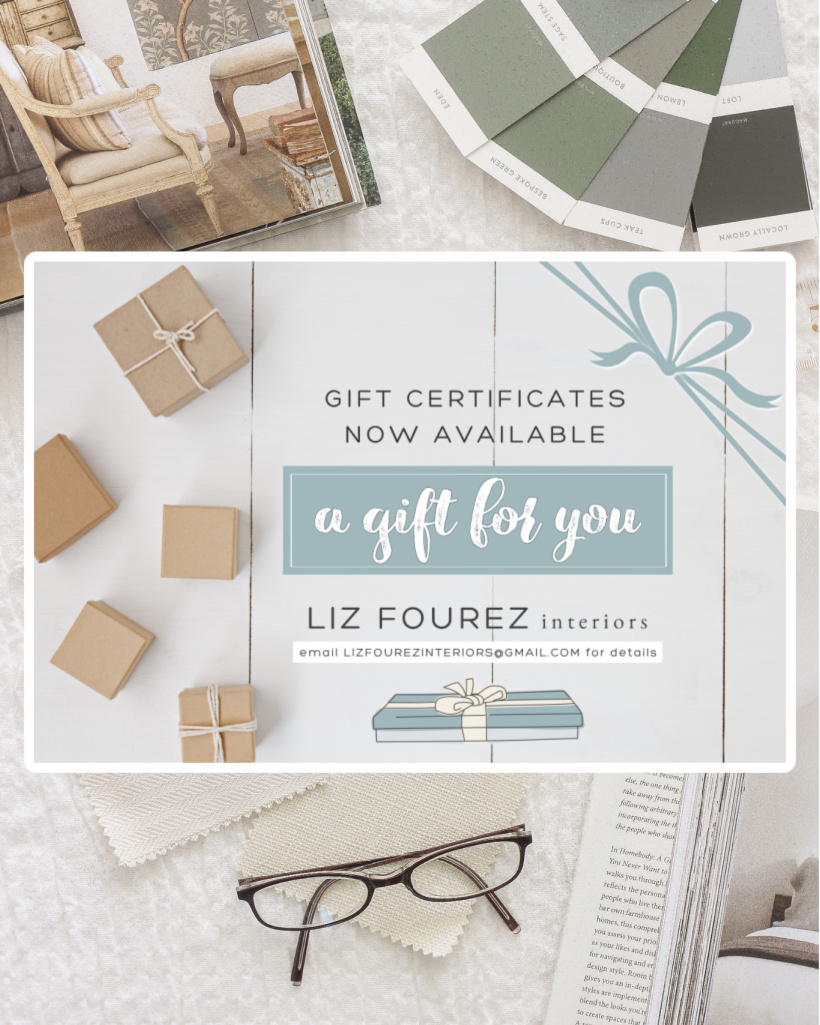 If you're not sure what exactly e-Design is or how it works, here is a little overview:
defining your unique style
choosing pieces that will maximize your space & your budget
taking the guesswork out of design decisions
giving you the confidence & a plan to decorate your space
creating a home you'll love to be in
These are all things I can help you with! I currently offer two options for design services:
Signature Room Design Package
THE DETAILS | YOU WILL RECEIVE:
mood board & color palette to illustrate the look & feel of the room
complete design plan including furniture, accessories, paint colors, and artwork to transform the space with two opportunities for revisions & feedback
an itemized floor plan
a detailed virtual design rendering
shopping list with product details & clickable (shoppable) links
detailed instructions for putting the room together
Design Consultation
If you don't need a full room makeover, but have a few small, specific design questions, this option is perfect for you. You can email me questions like:
which paint color should I choose?
where should I put my sofa?
ideas for styling my bookcase?
what light fixture would look best here?
I've heard from many of you that are craving a change in your home, but have a hard time pulling the trigger to spend the money. And I completely understand; we tend to take care of the needs of our families & others first before ourselves! I wanted to make my services something that could be gifted and you could put on your Christmas list, so we now offer gift certificates that can be purchased for Liz Fourez Interiors!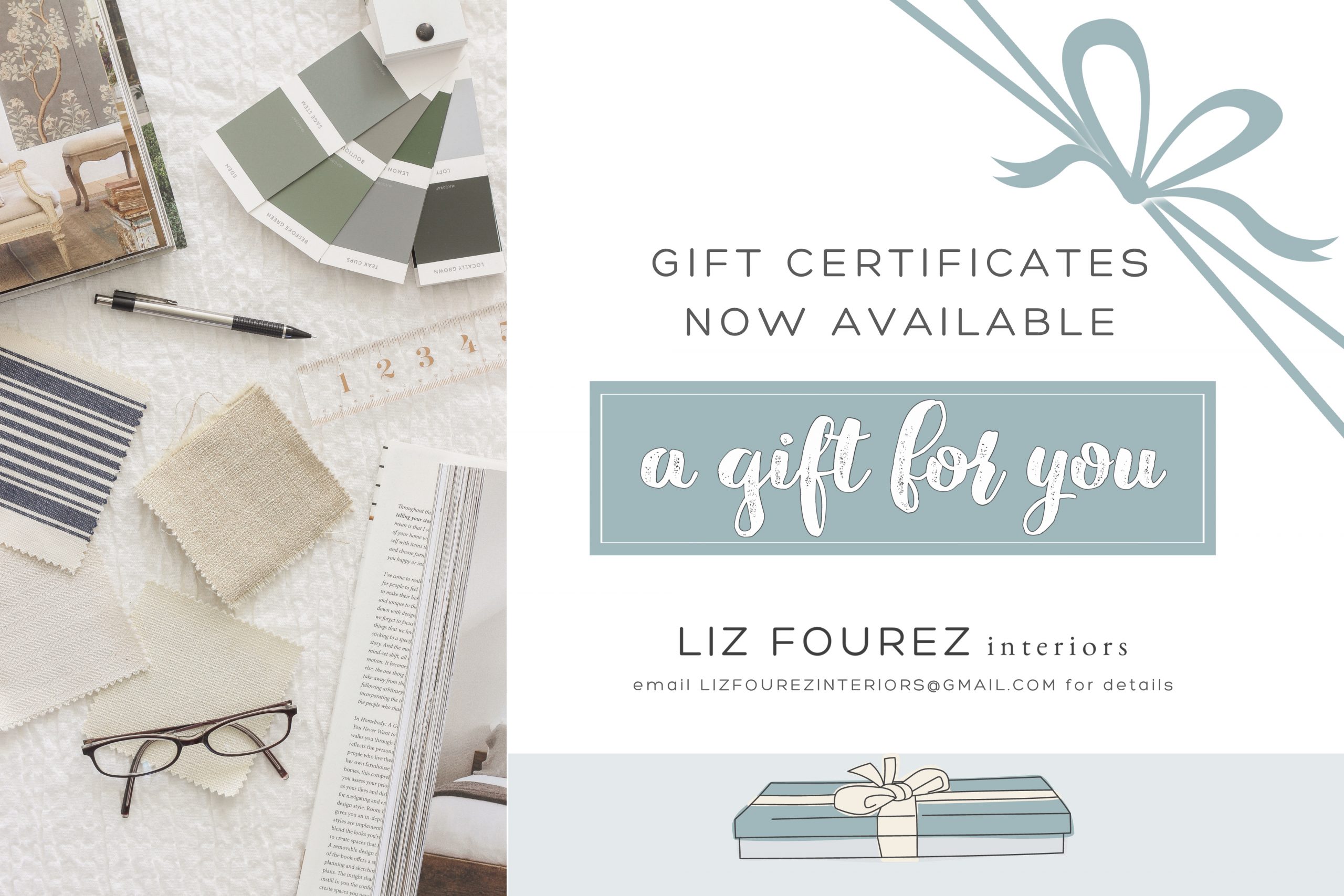 The Details
To purchase a gift certificate, simply send an email to [email protected] with the following information:
your name & email address
name of the person/s who will receive the gift certificate
dollar amount or design service you would like to purchase (email me for current pricing)
I will send you an invoice through PayPal where you can pay for the certificate. As soon as payment is received, I will mail you a physical gift certificate with a plain envelope that you can give to the recipient. The gift certificate will expire one year after it is purchased.
Note: If you would not like your name or the dollar amount of a service written on the certificate, please specify in the email. If you would like me to mail the certificate directly to the recipient, just let me know that as well.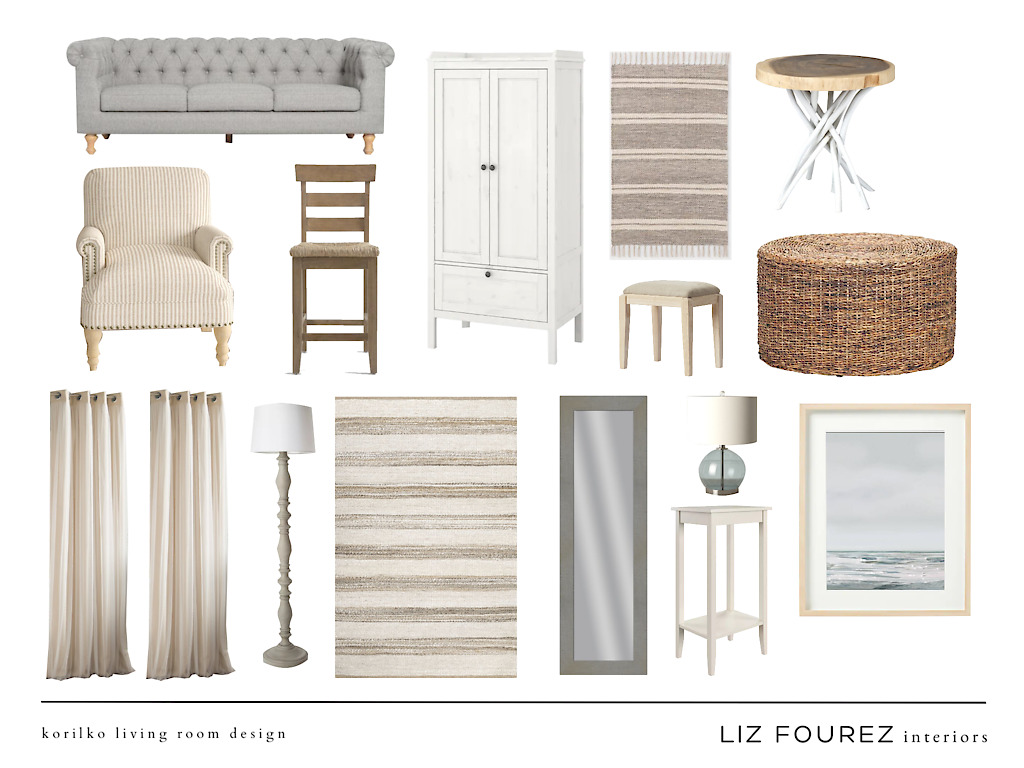 Now let's talk about the SALE! You can purchase a gift certificate in any dollar amount, but if you decide to purchase my Signature Room Design Package, I have a special offer for you THIS WEEK ONLY!
>> HUGE HOLIDAY SALE <<
You can buy a gift certificate anytime now through Sunday (12/2 – 12/6) for my Signature Room Design Package with 10% OFF my normal design fee! Send me an email for pricing details!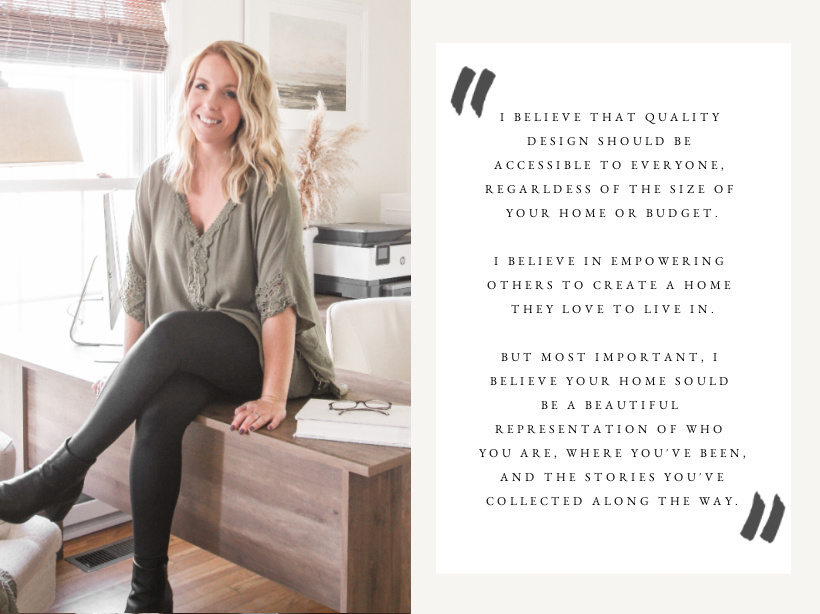 I hope this might help bring a little more comfort & beauty into your life, whether you're adding one of our gift certificates to your own wish list or buying one for someone special. If you have any questions, just let me know. I'm so excited to connect & work with more of you throughout the next year on your homes!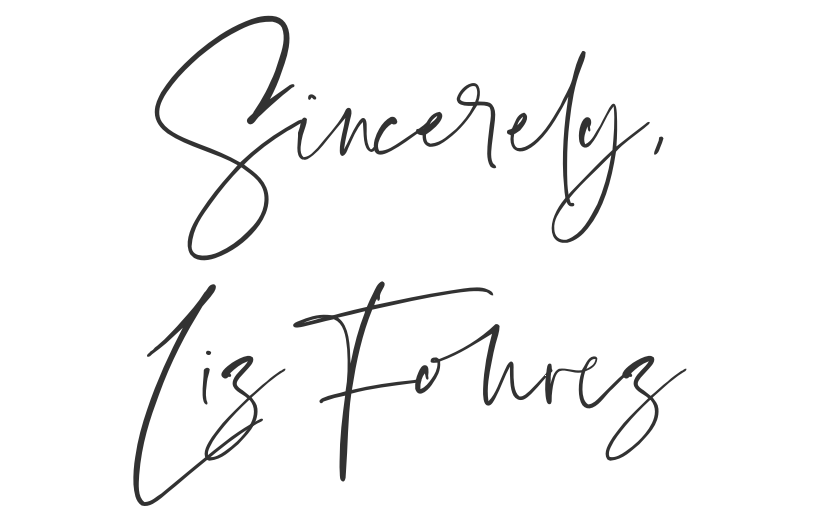 ---
Subscribe to Blog | Follow on Instagram
Follow on Pinterest | Follow on Facebook