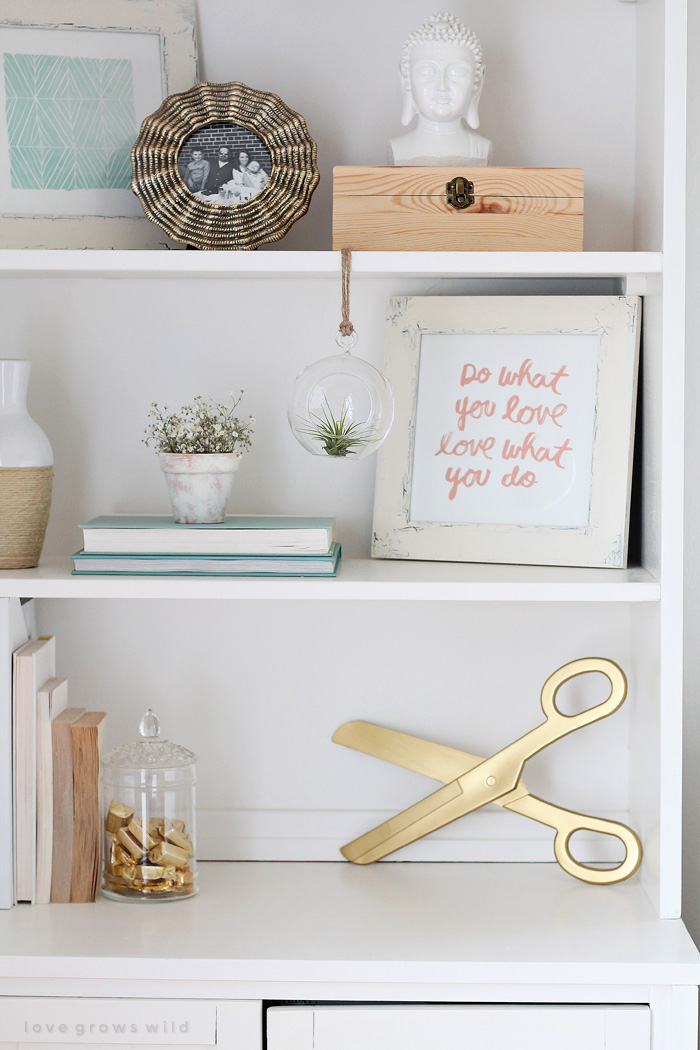 Sometimes blogging can get a little lonely. Most days I feel truly blessed to be able to do what I do (working from bed while still in my pajamas… heck yeah!), but sometimes I start to feel a little isolated. I work from home, have no co-workers (unless you count the 3 amigos I live with), and the only interaction I have with other humans is through a computer. Since starting Love Grows Wild almost 3 years ago now, I've become good friends with some of my fellow bloggers, and I am SO grateful for those friendships. They understand the joys and stresses that come with blogging and help maintain my sanity!
I met Stacy at a conference last year and even with just the short conversation we were able to have, I felt an instant connection to her. She recently invited me to join her new Styledx3 series where 3 bloggers are each sent the same decorative accessory and share how they styled it in their own homes. One accessory… styled 3 ways!


Stacy, Jen, and I each received a hanging air plant to decorate with…
Rather than hanging mine from the ceiling, I decided to use it in my office to add a little depth and detail to these simple, white bookshelves.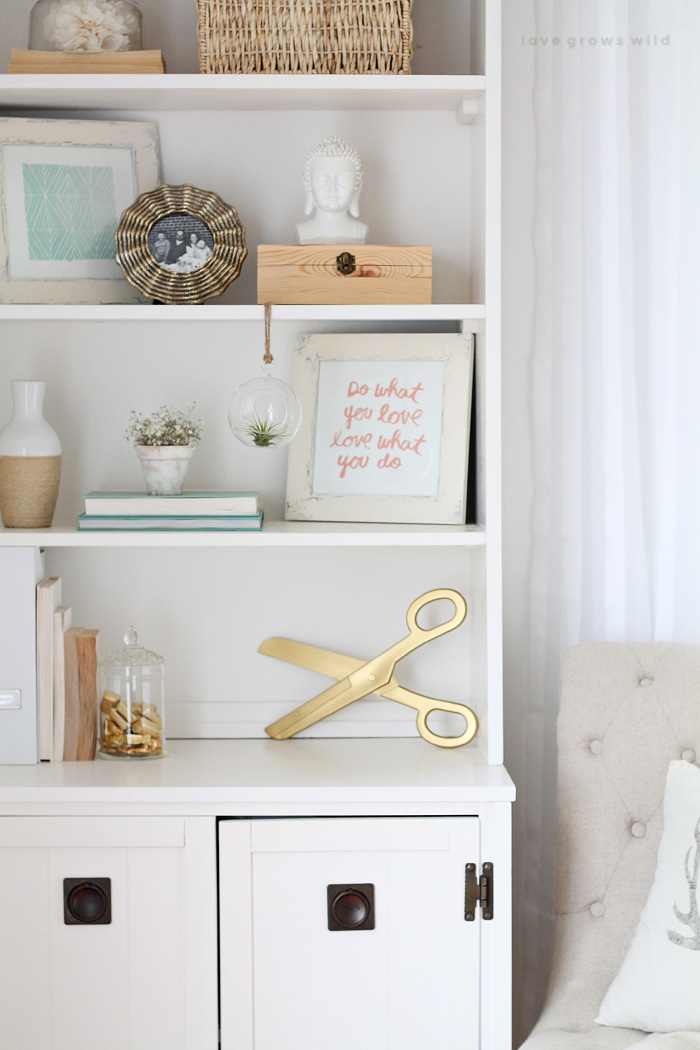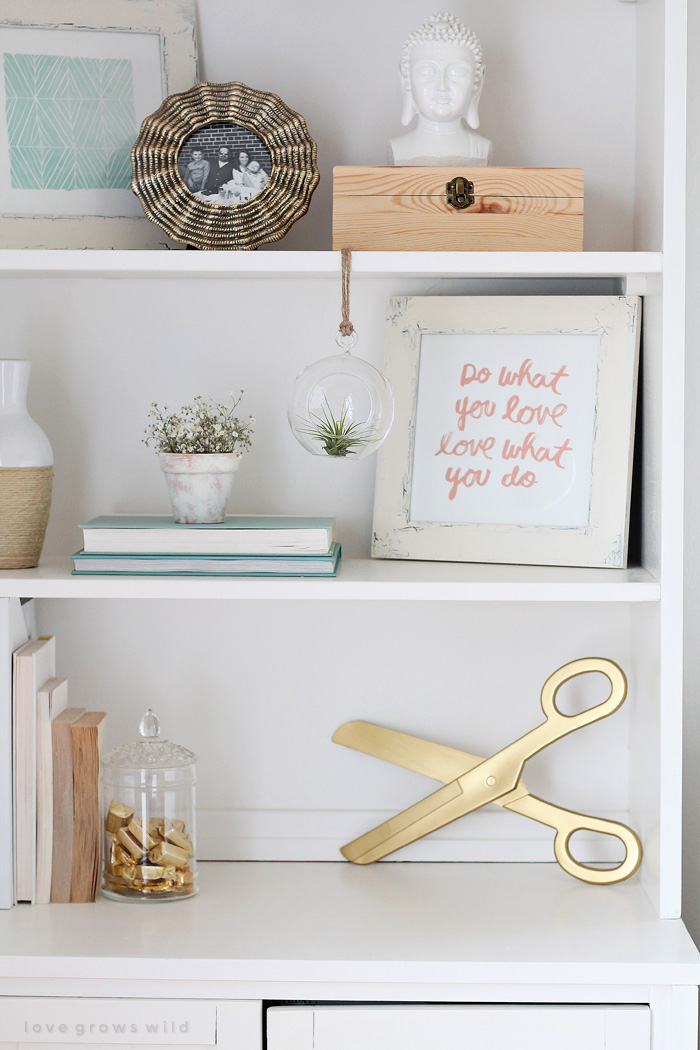 I just tucked the rope that holds the glass globe underneath a wooden box I have sitting on the shelf. Of course, I made very sure it was heavy enough to hold the globe first. We wouldn't want anything happening to our cute, little air plant!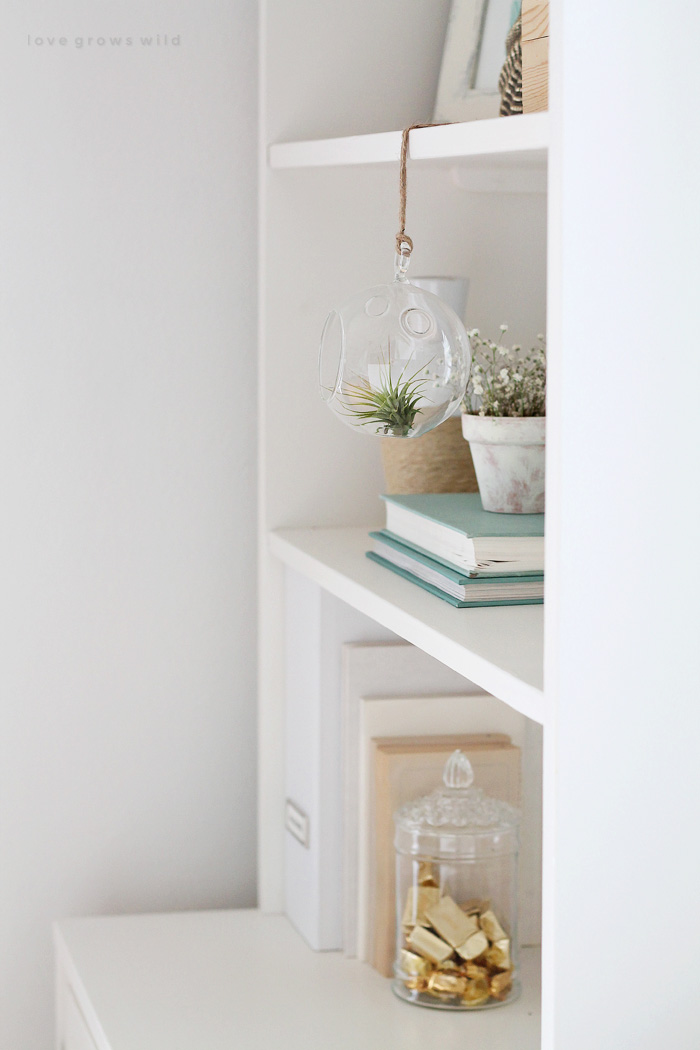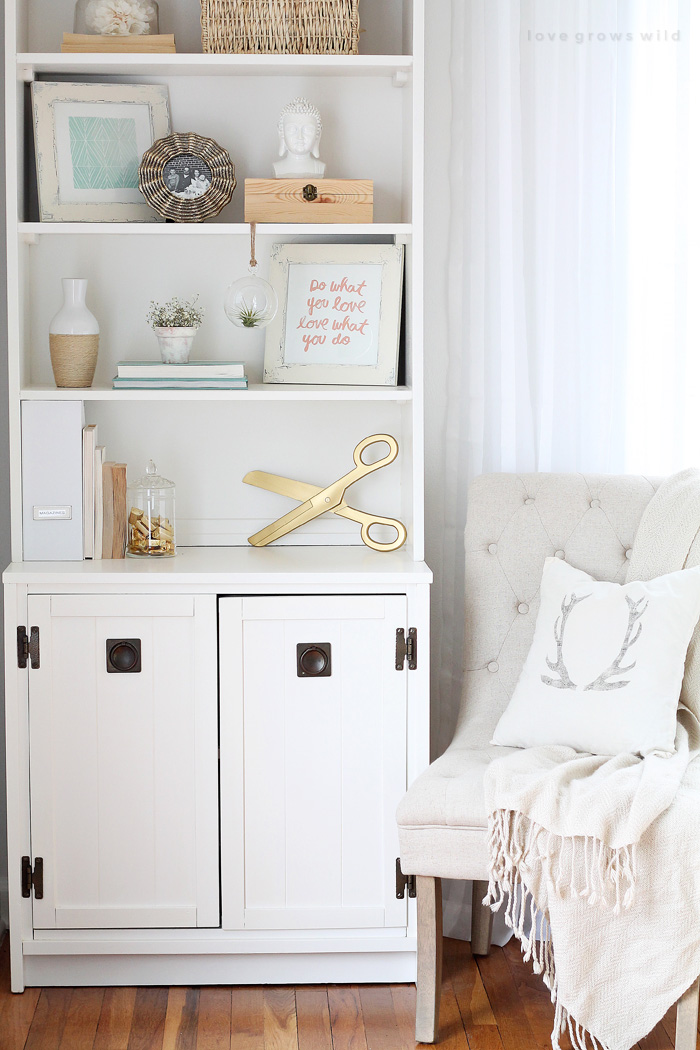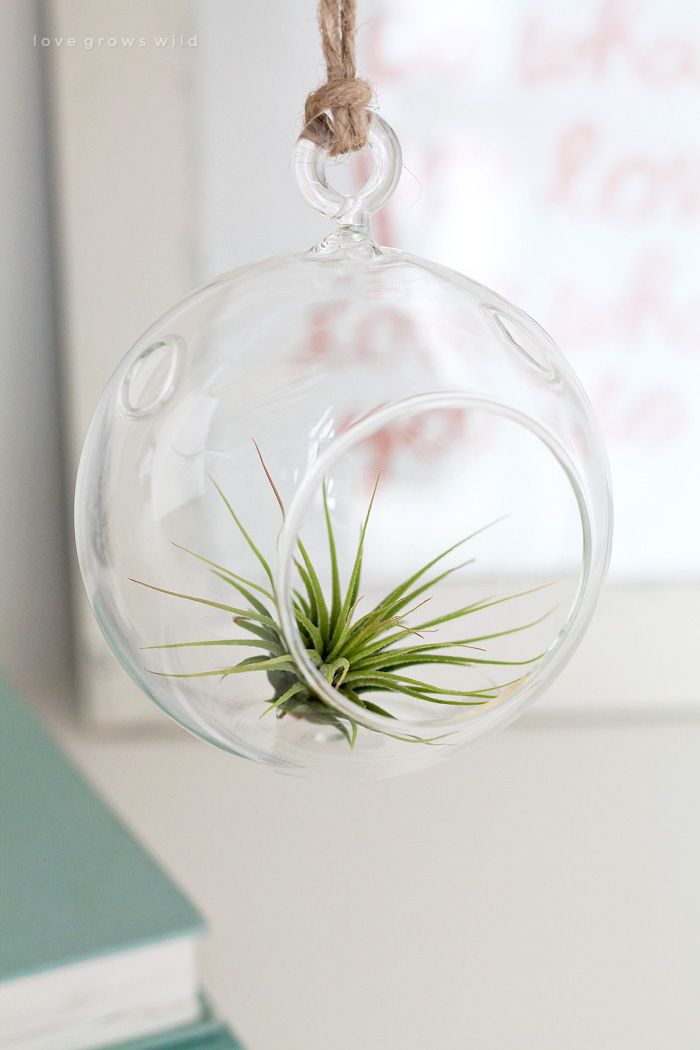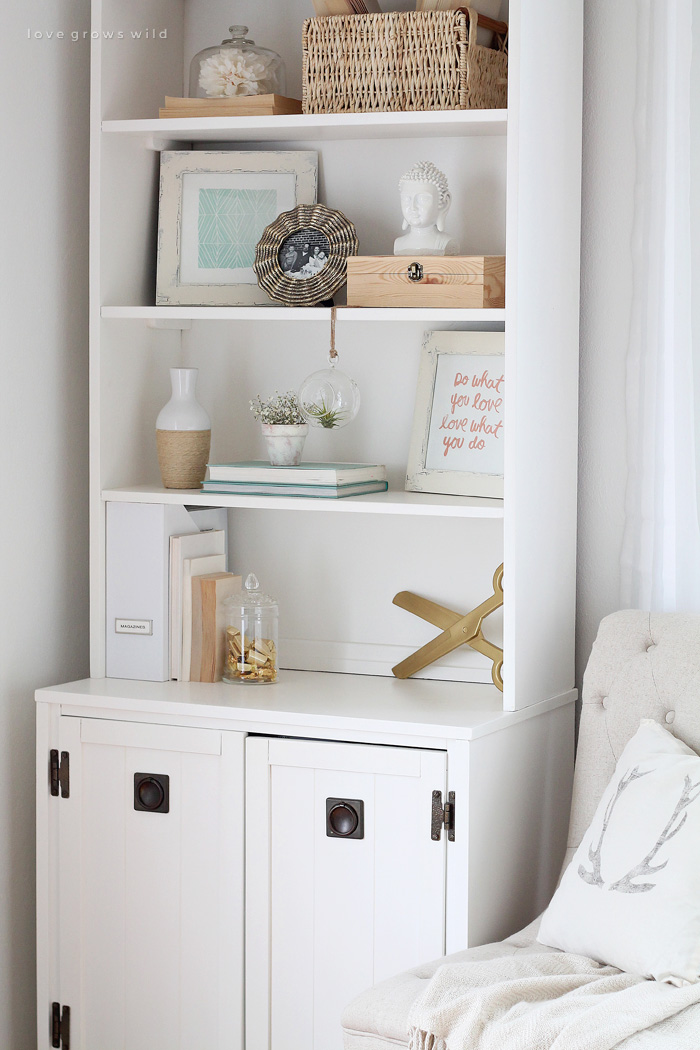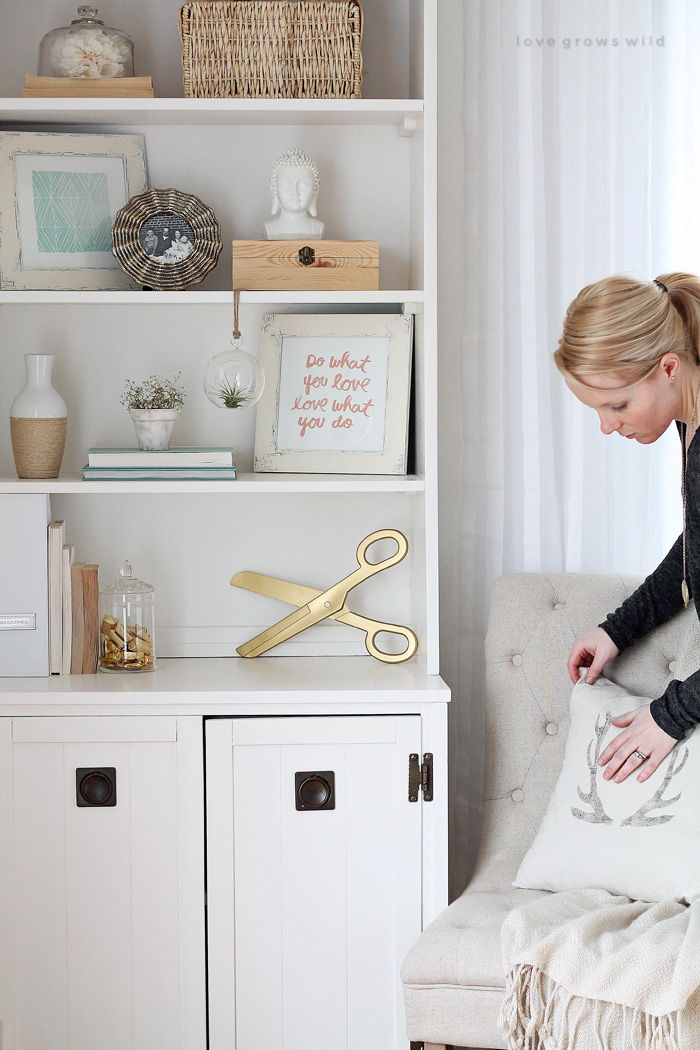 How would YOU style this accessory?
Now that you've seen MY styled version of this hanging air plant, be sure and go see how Stacy and Jen styled their plants too!
---
LET'S KEEP IN TOUCH!
---
Subscribe to Blog | Browse my Shop | Follow on Facebook | Follow on Twitter
Follow on Google+ | Follow on Pinterest | Follow on Instagram