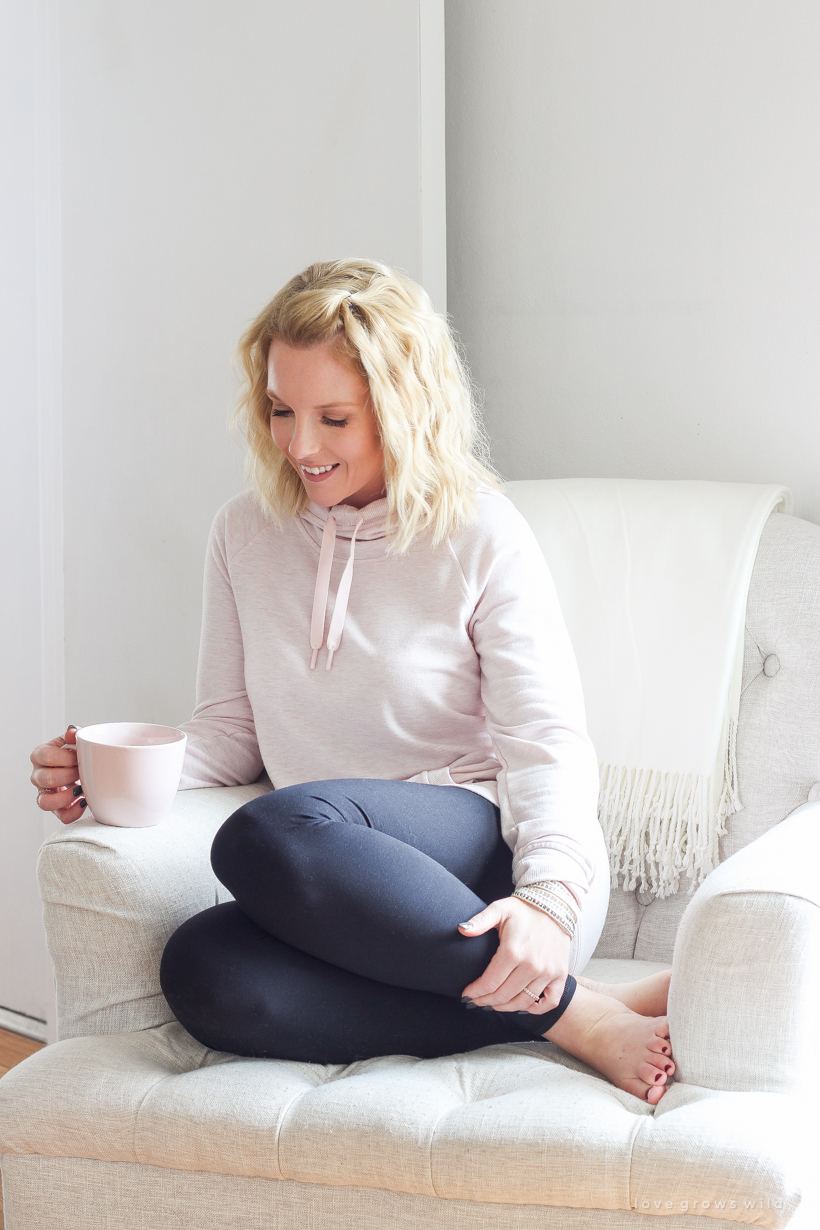 As the weather gets colder and colder, leggings become a staple of my winter wardrobe, and I knew I needed to find some new pairs for myself this year. Leggings are not only super comfortable, but they are the perfect layering piece for sweaters, sweatshirts, cute boots, and more. I've had a really hard time over the last few years finding really good leggings that a) don't break the bank and b) actually fit me comfortably while providing as much support and waist control as possible. I asked my Instagram buddies for recommendations and received so many good options to try, and today I'm sharing my results for the best (and a few of the worst) affordable leggings!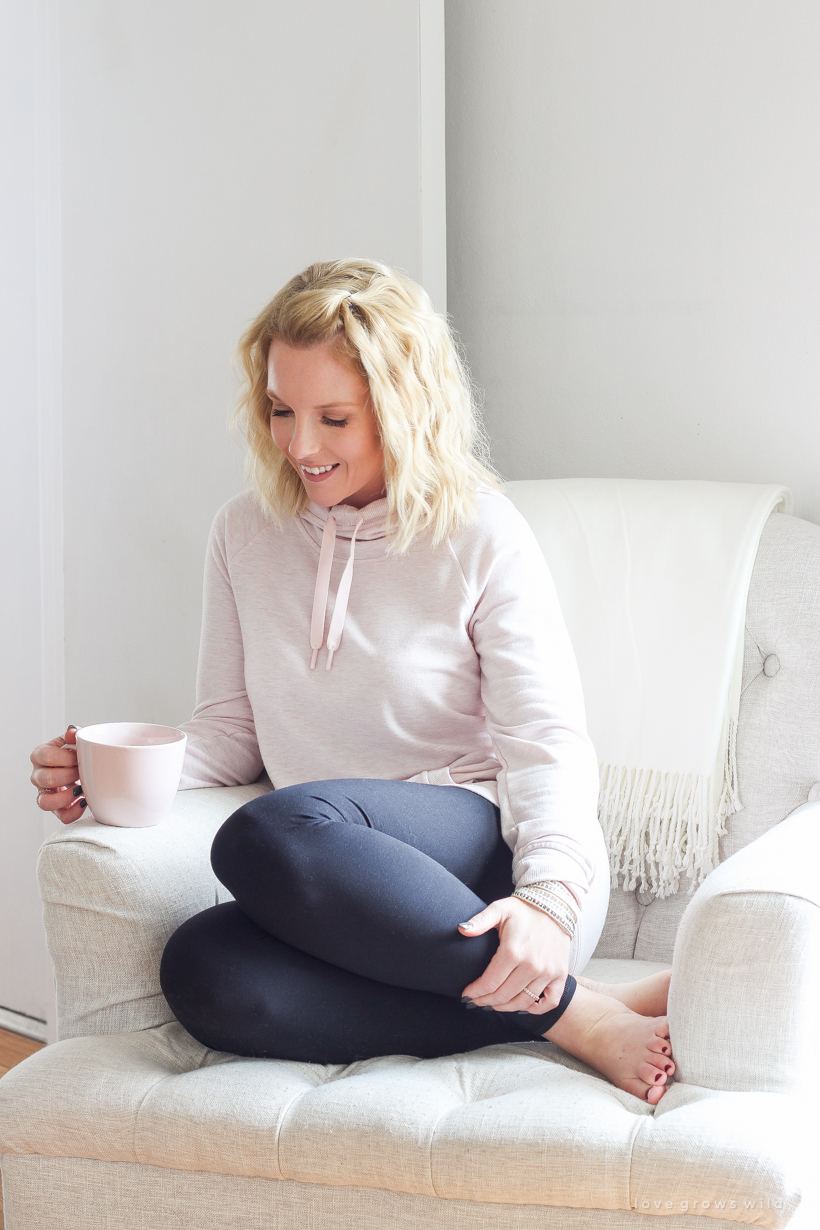 I looked at tons and tons of different brands and stores for legging options and narrowed down my top picks based on the following criteria:
price – I wanted to stay in the $20-$40 price range, which eliminated the popular Zella + Spanx brands
waist control – because we can all use a little extra support for our tummy
length options – my 5'2″ body needs petite/short sizes
low shine – I wanted leggings that would go well with everyday clothes, not look like workout gear
comfort – no sagging, bunching, or digging into my sides
Here are the winners and losers…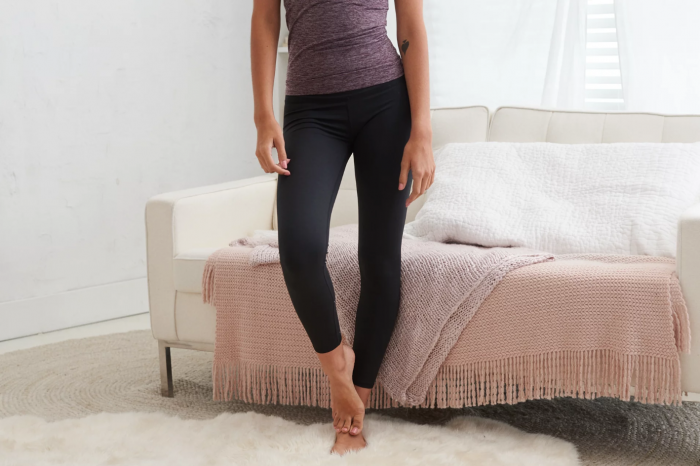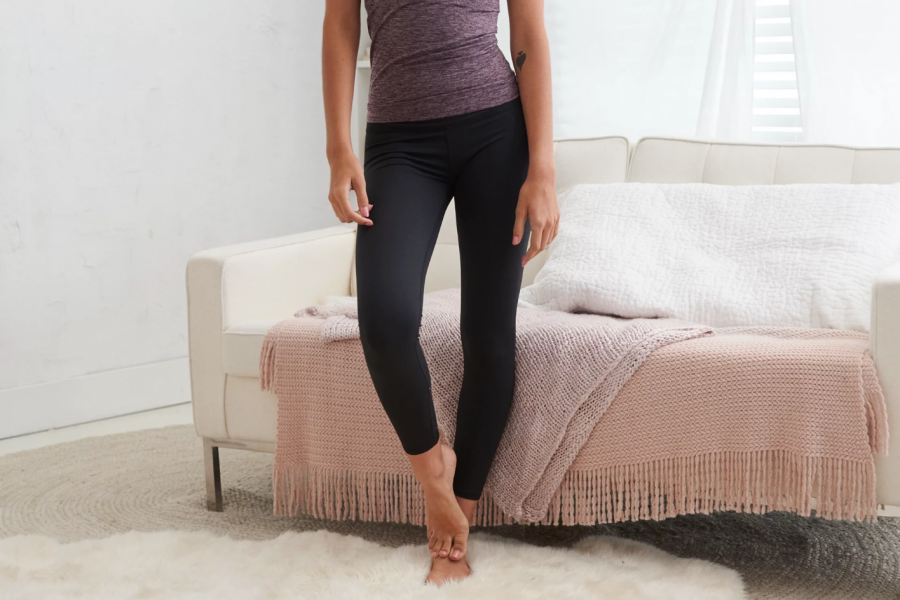 price: $44.95 | my size: small short
Aerie's leggings are more expensive than others I've tried, but also by far my favorite. I have several different pairs from Aerie, and in general I feel like they are better quality, thicker, and have more tummy control, depending on which type you get. And the good news is that they go on sale often! These specific leggings rose to the top of my favorites list for several reasons. First, the material is very soft and low shine. I wanted to find leggings I could wear with my everyday clothes and not look like workout gear, so the amount of shine in the material was a priority for me. They are very comfortable, and the medium support high waist felt very smooth on my hips and belly without digging into my stomach at all like some other leggings did. And another big selling point for me personally is the option to order regular, short, or long lengths. I'm only 5'2″ so leggings that are too long and bunch up around the ankle is a big pet peeve of mine, so Aerie's length options are also well worth the extra money. These ⅞ leggings are already a little bit shorter than normal, which I love because they're much easier to fit into boots, and I like the way a little bit of ankle looks if you're doing a sneaker or lower shoe. But you may want to take that into consideration when deciding on a length.
---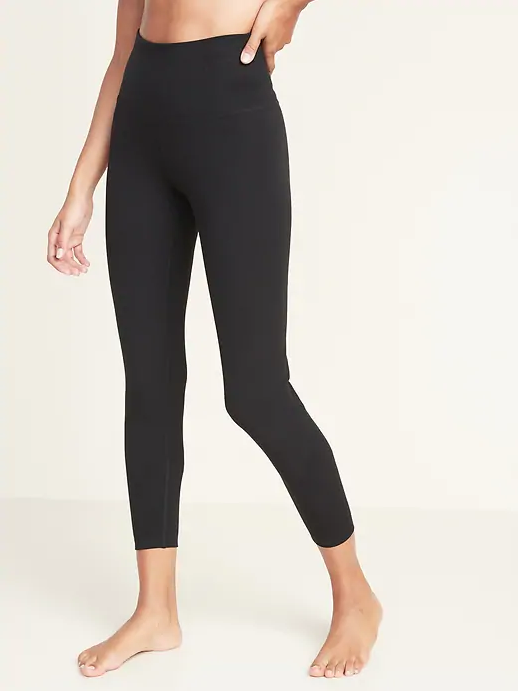 price: $22.99 | my size: small petite
Another favorite of mine was the Old Navy Balance leggings. Similar to Aerie, these are the shorter ⅞ length, and they also are available in regular, petite, and tall lengths. I found the material to be nice and thick, which helps hold everything in, but I wouldn't say they have as much waist control as the Aerie Move leggings. These yoga leggings are definitely the most matte or low shine of any of the leggings I tried, so I would say they are a great affordable option for wearing with everyday clothes. Normally they are about half the price of the Aerie leggings, but Old Navy often does huge sales (for example these went on sale 40% off the week I wrote this post), which makes them the winner for in the best value category.
---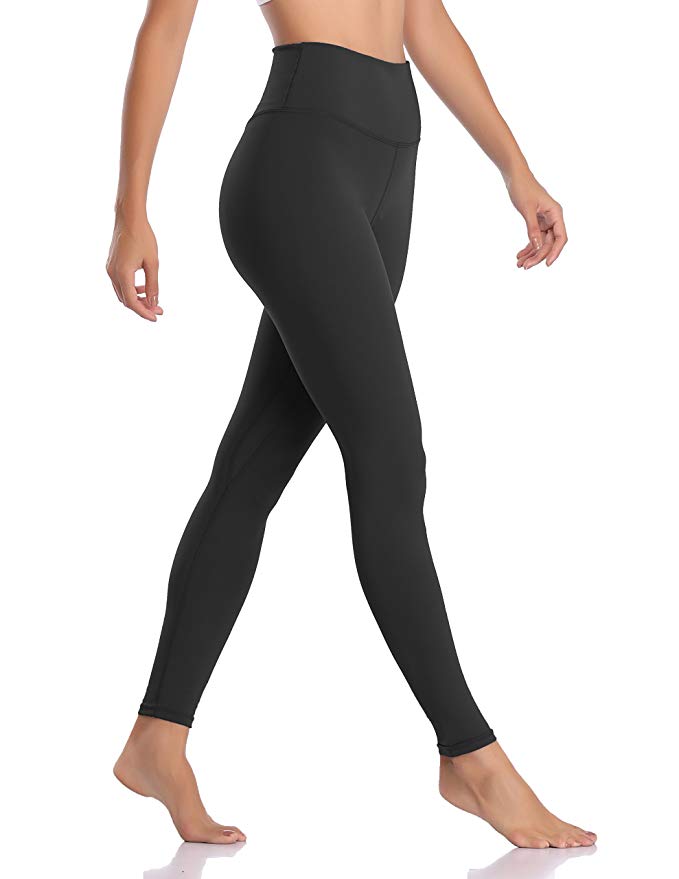 price: $22.99 | my size: small
If you're an Amazon shopper, you'll be happy to know I did find an affordable option that I liked. The ColorfulKoala leggings have almost 1500 excellent reviews, and I thought they were very comfortable. They are definitely thinner than the Old Navy and Aerie leggings, but not so much that they are see through or that I felt uncomfortable in them. Stretchy, soft, but very little shaping or waist control. This legging does have more shine than the first two and doesn't offer length options, but overall I would say these are a good pair of leggings.
---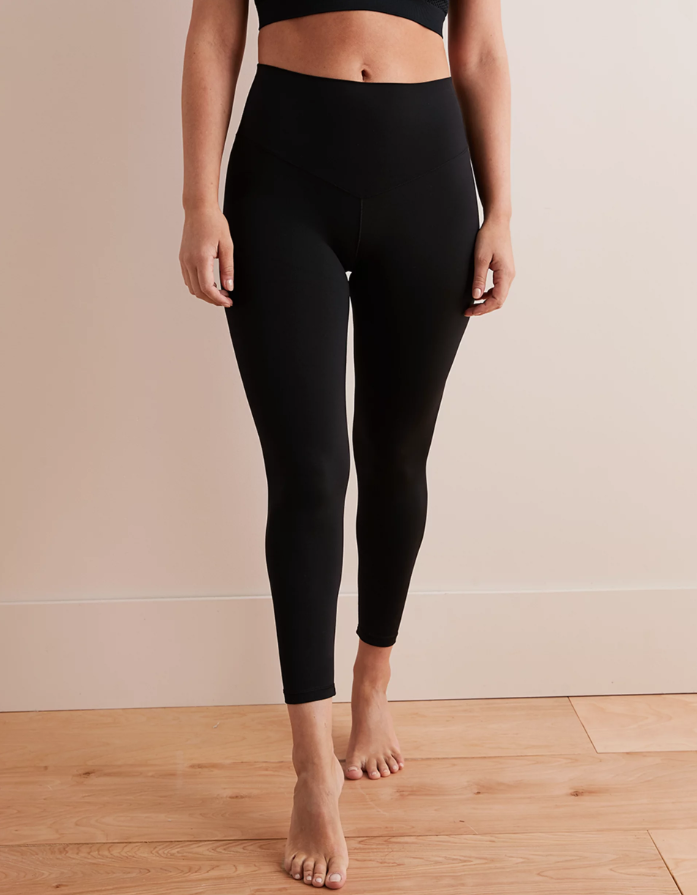 price: $39.95 | my size: small short
I wanted to try a few different options from each store so I knew how the different types of leggings compared to each other, and the Aerie Play legging was a no for me. I will say that they were extremely soft, stretchy, and comfortable, but there was zero support for the tummy, legs, and booty and a very thin material compared to the Aerie Move leggings I loved so much. If you wanted a pair of leggings to just lounge in or for pajamas, these definitely win in the comfort category, but for the price I wouldn't suggest these. They also had more shine than the Aerie Move leggings, so I ended up returning this pair. Comfortable… yes. Slimming… no.
---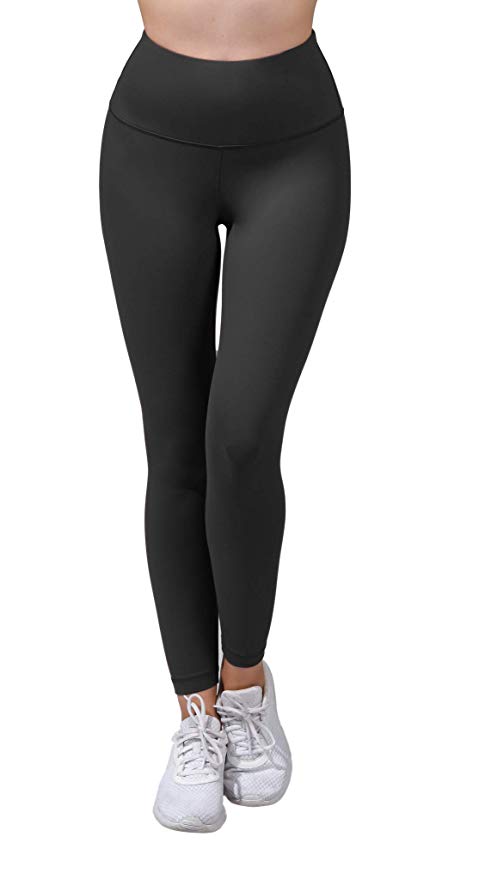 price: $25.99 | my size: small
Another Amazon legging that had TONS of really great reviews (almost 6,000) was by 90 Degree by Reflex, and I loved these except for one thing. They are thicker with decent waist control and no shine, BUT the top of the pants digs into my waist quite a bit. Maybe if I had sized up it wouldn't be as much of an issue. But I felt like these fit great everywhere else, and I'm a small in every other legging I ordered, so I feel like it's just the way these are shaped. I really liked these leggings in every other aspect, so I decided to keep them and use them at the gym where I wouldn't care about the silhouette they give me as much. But I feel like even in the model photos on the website you can tell them are very tight fitting around the top. Also, no length options in these either.
---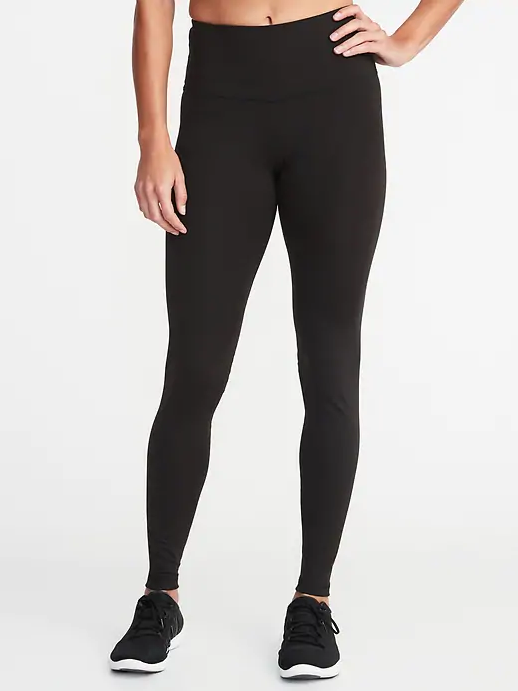 price: $29.99 | my size: small petite
The Old Navy Elevate leggings were immediately a big no for me as soon as I put them on. They are thicker like the Balance yoga leggings from Old Navy, but the material is very different and not in a good way. It is stiff and uncomfortable and doesn't lay smooth. I felt like the material bunched up everywhere, so I shipped these back immediately. They were more expensive than the Balance leggings anyway!
---
I know that was a LOT of talk about leggings, but they're such a big part of my and probably a lot of your wardrobes as well that I wanted to give you some really good advice on the best leggings to buy and which to avoid! I hope this was helpful, and as always, I sincerely appreciate you shopping through the links I share, which allows me to make a small commission from your purchase while your purchase price stays the same. When you use my affiliate links, I'm better able to create content for this blog as well as support my family, and I thank you from the bottom of my heart for supporting what I do! xoxo Liz
Subscribe to Blog | Follow on Instagram
Follow on Pinterest | Follow on Facebook