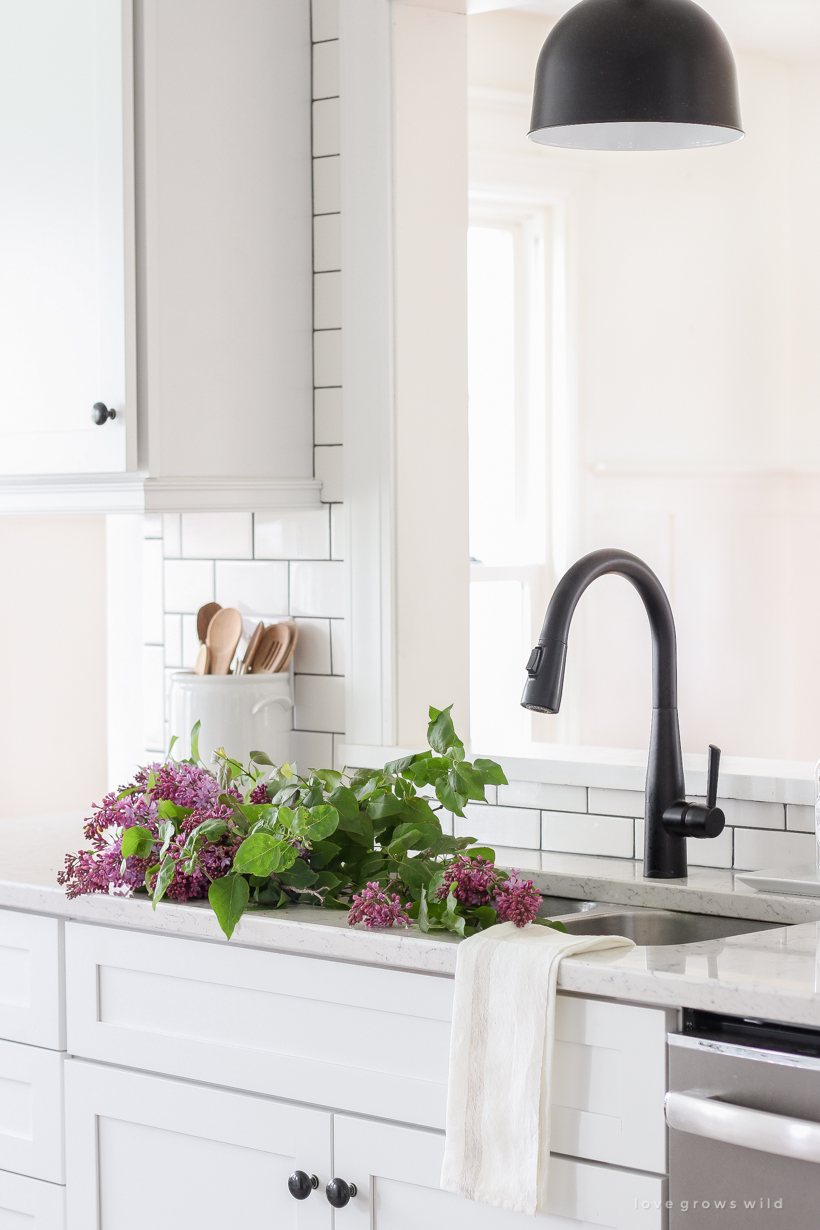 Spring always tends to be a busy season for us, and I'm sure for many of you as well. There are end of the school year activities and a million baseball games and yard work, not to mention jobs or all the projects I'm finally able to tackle now that the weather is starting to get nice. The other day as I was in the middle of trying to juggle several tasks, I happened to notice out the window that my big lilac bush in the yard is starting to bloom. Big, beautiful, fragrant clusters of purple flowers peeking out between the green leaves.
In many ways, this year felt like the longest winter ever, and finally seeing all the green outside is such a welcome sight right now. So instead of continuing to work on answering emails, I stopped what I was doing, went outside and clipped some branches, and played around with my camera, capturing and celebrating the first signs of spring in our little farmhouse.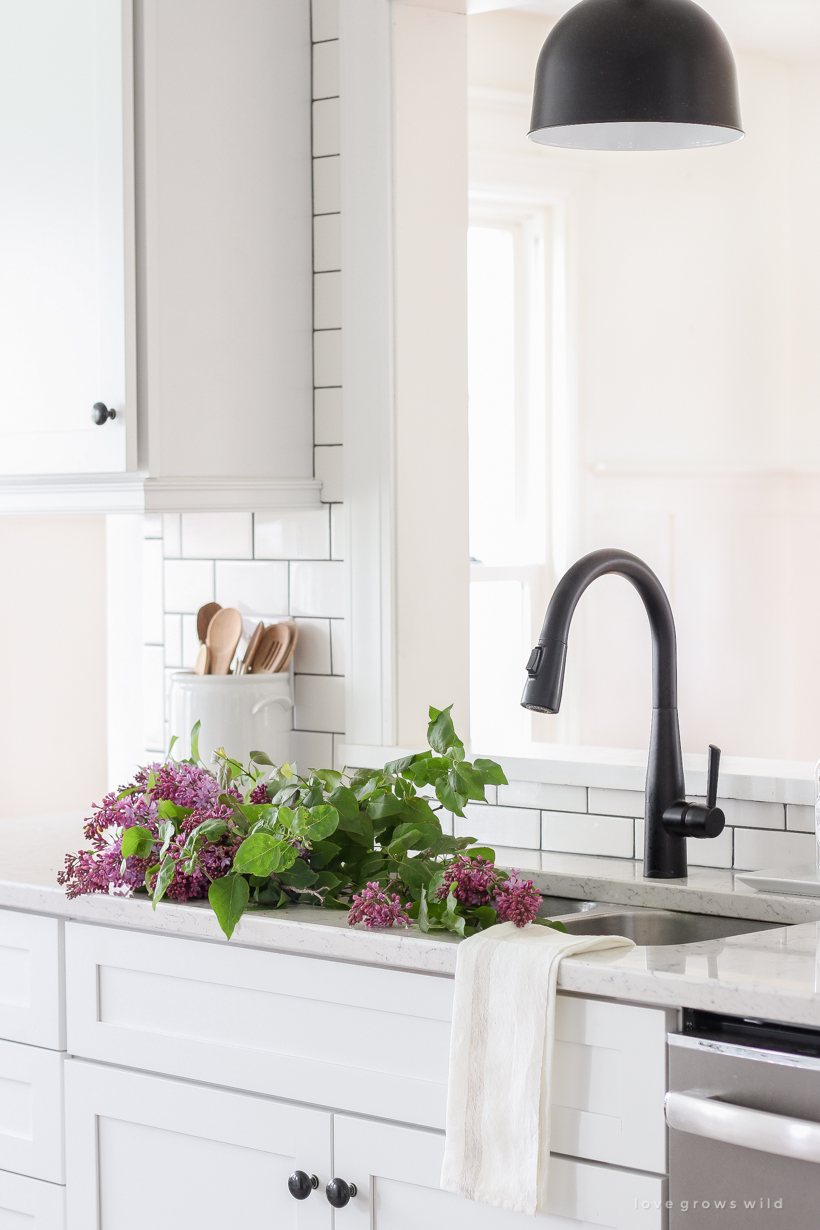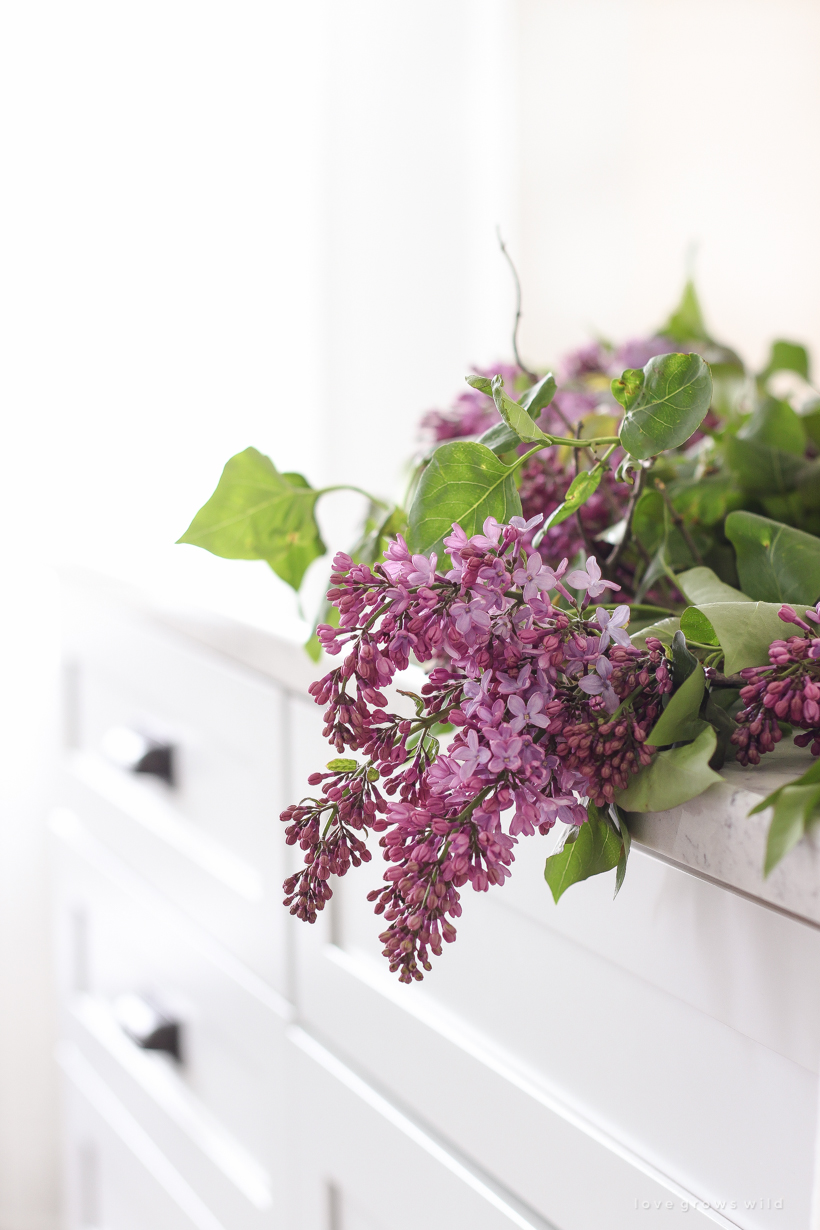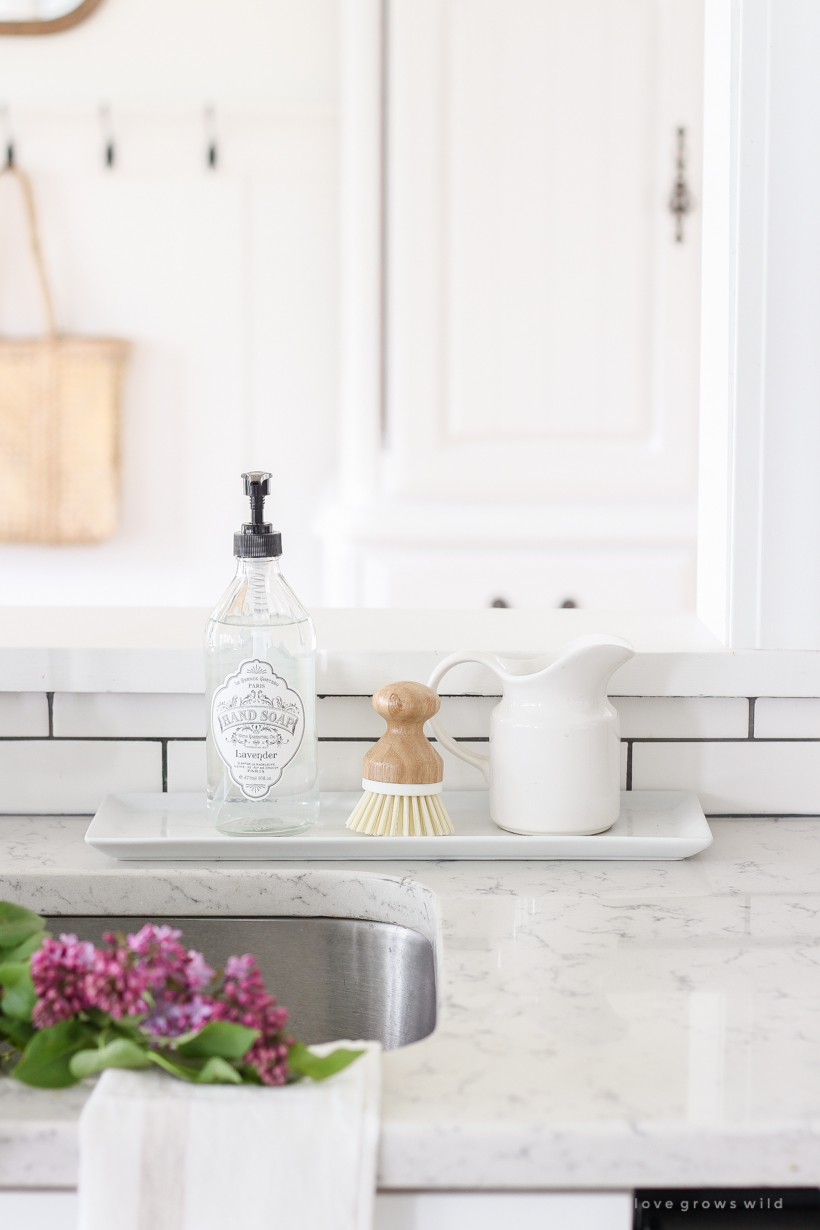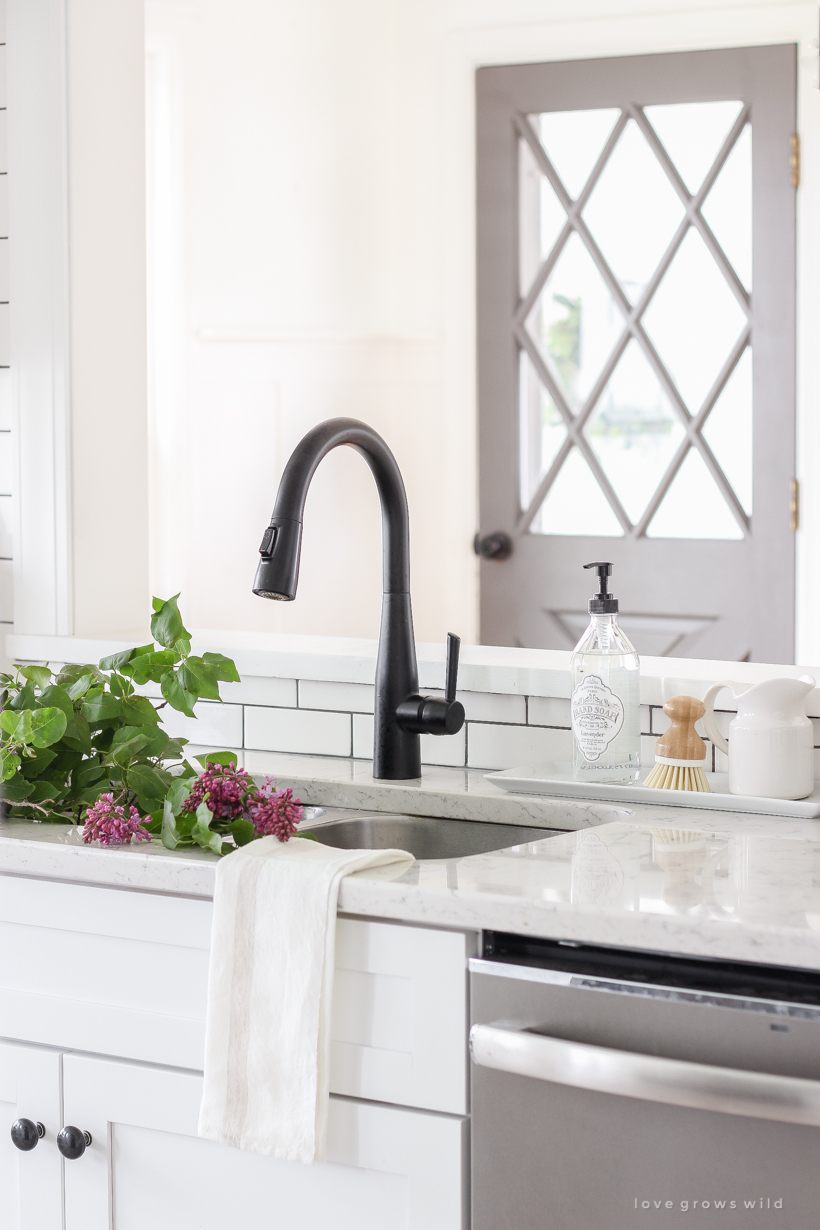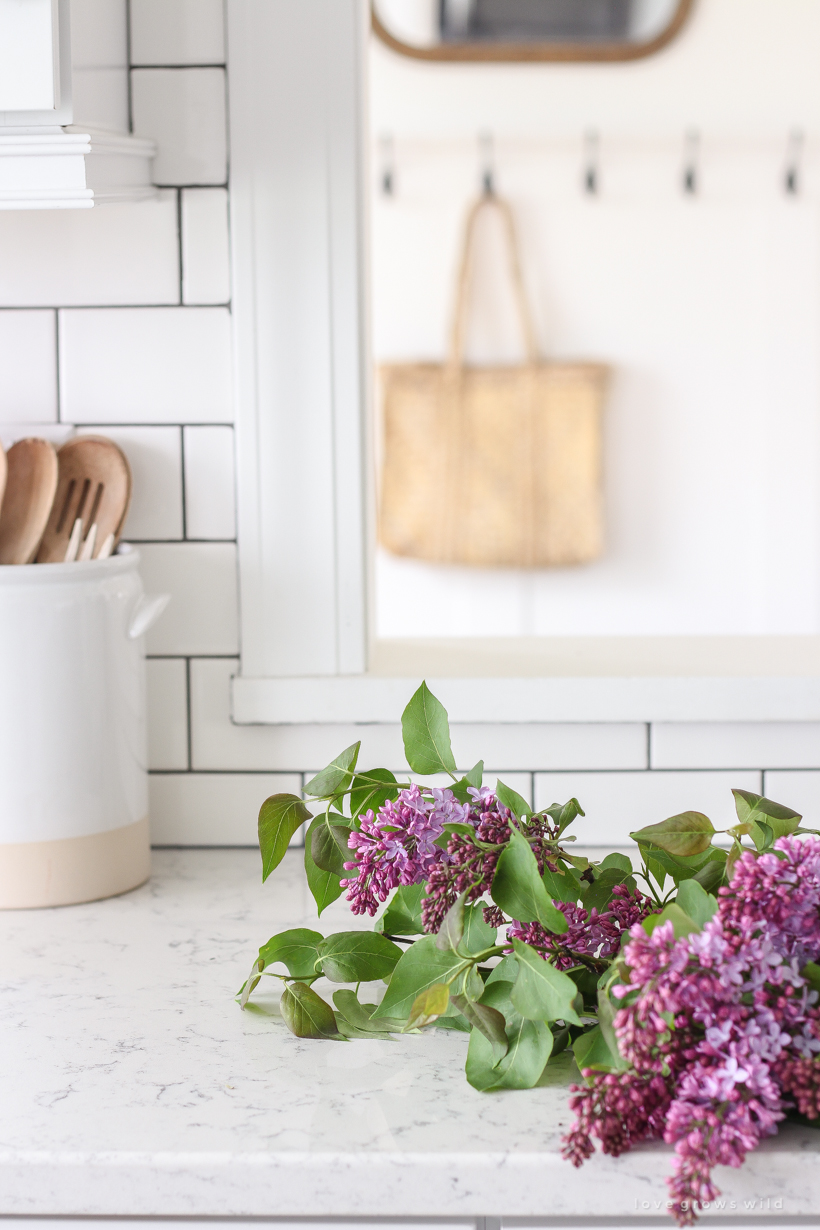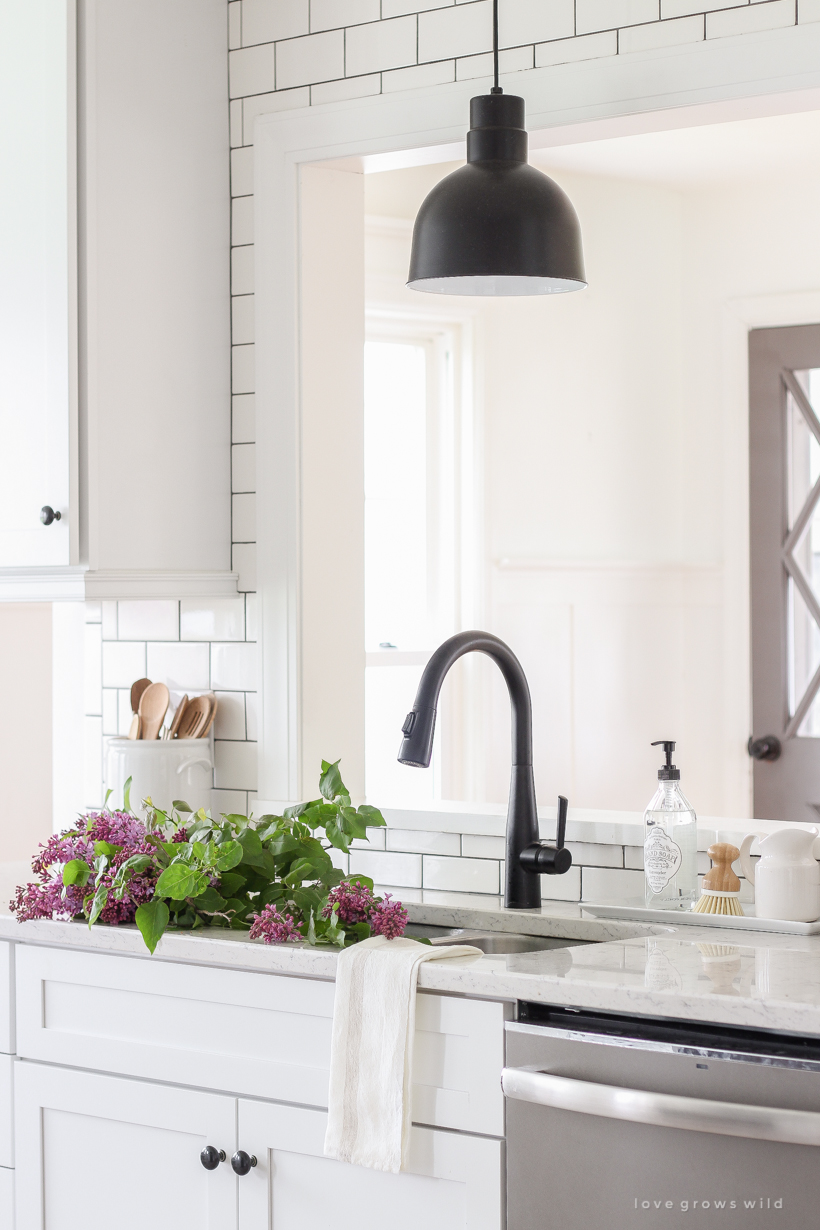 Over the years I've learned that my favorite way to decorate for each season is with simple, little touches that are effortless and casual. I tend to still go all out for Christmas with multiple decorated trees throughout the house, but for every other season, a pretty bouquet of flowers or switching out a pillow is usually all I need to make our home feel refreshed.
Right now, these lilacs are our sign of spring, filling the whole room with their sweet scent.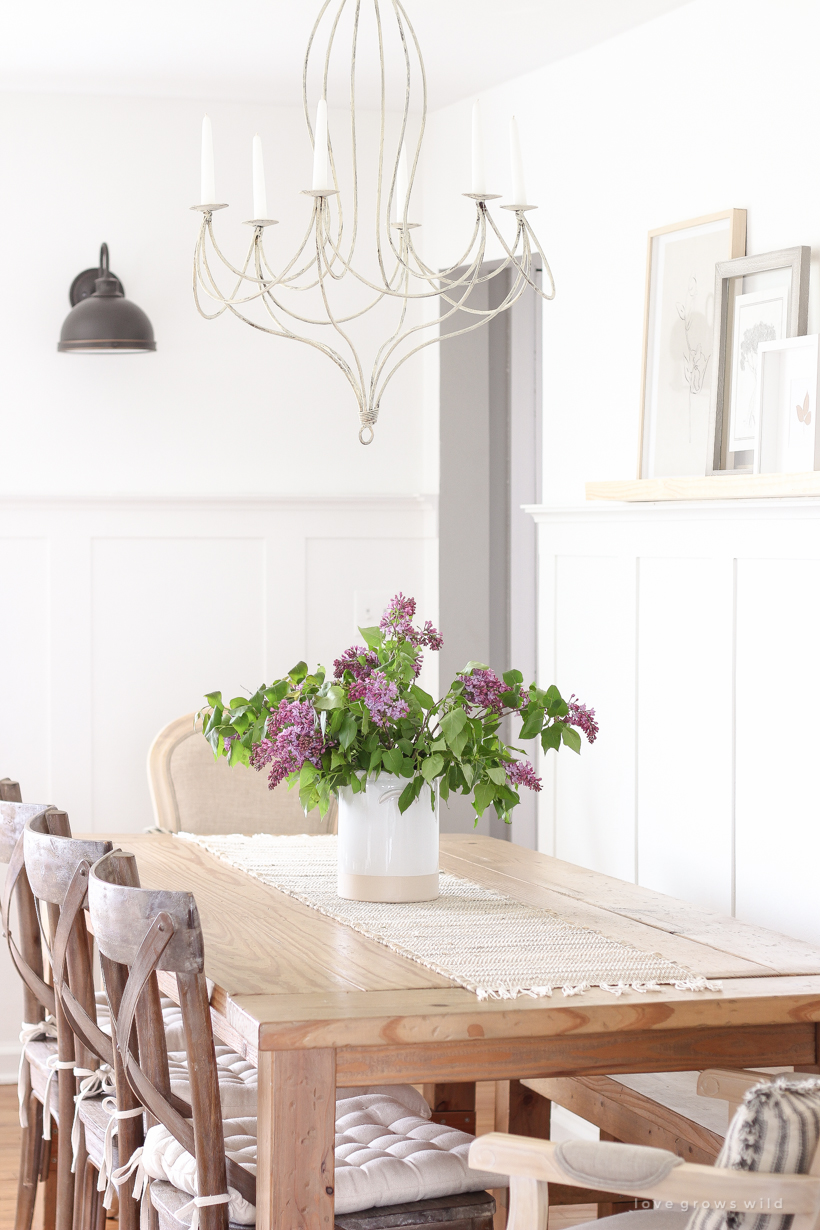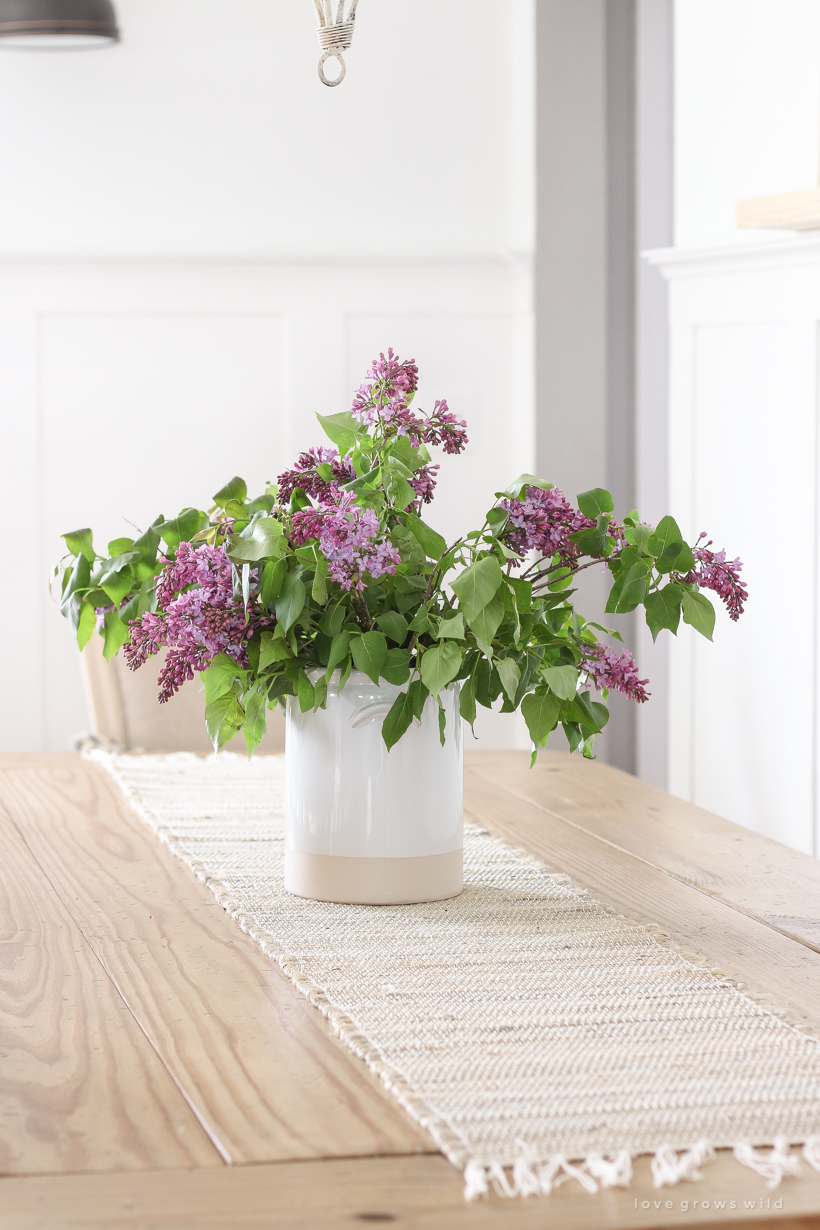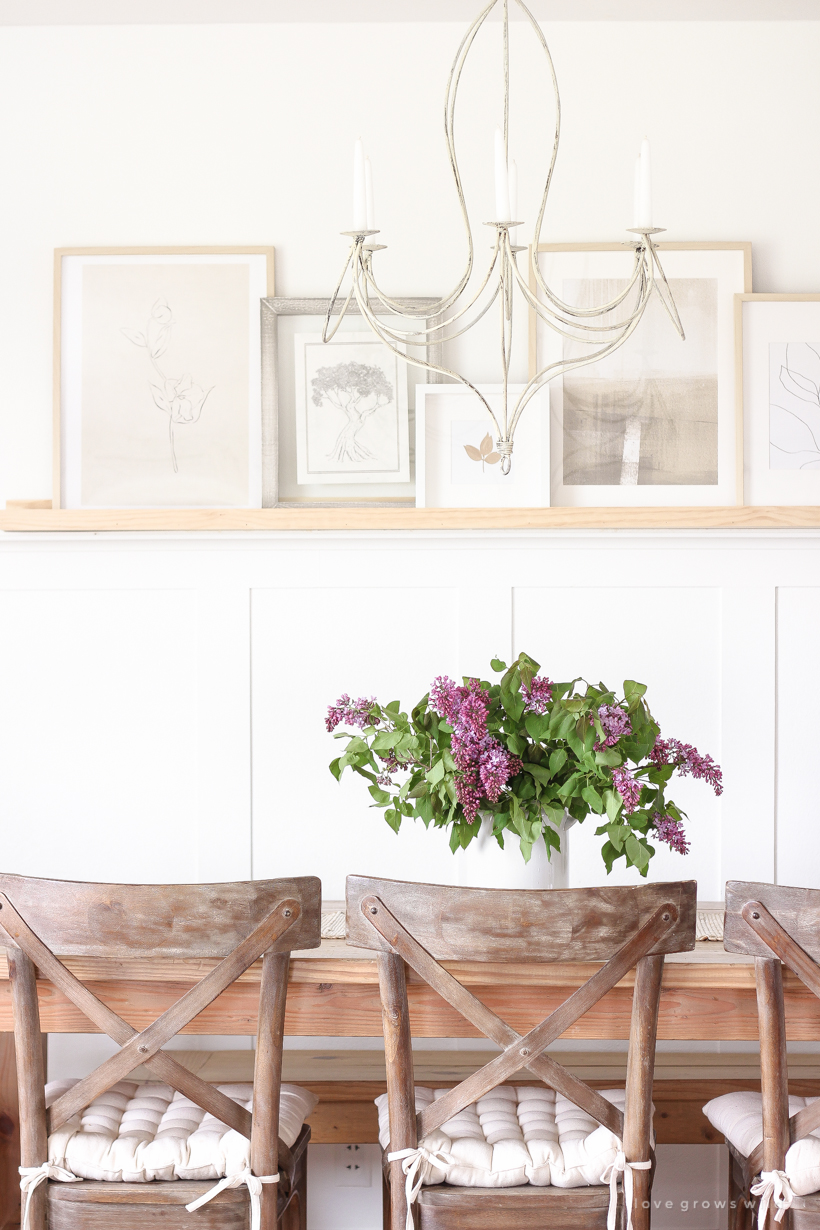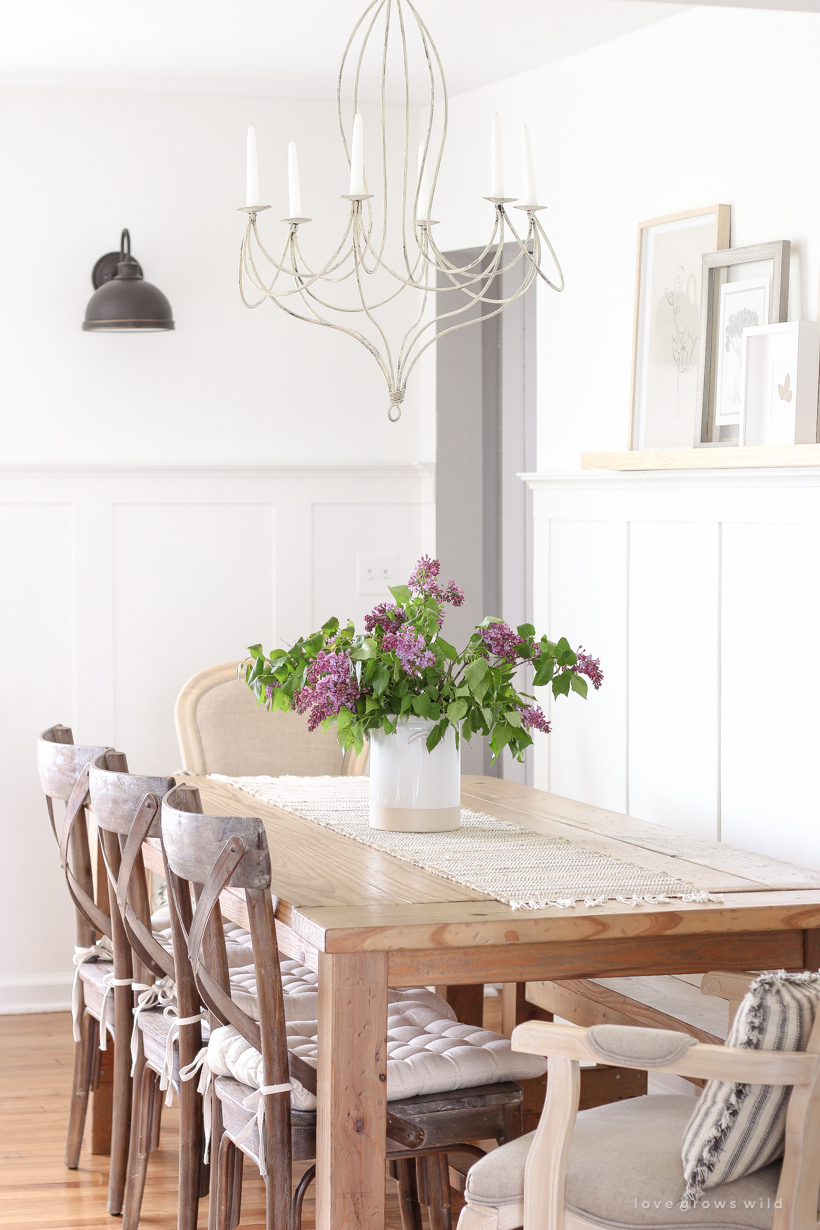 Some days are filled with big projects and exciting things around here, and other days I get distracted by pretty things growing in my yard and spend the day using lilacs as my muse.
I hope this simple post and photos inspire you to pause for a moment and take in the beautiful things happening around you. Big or small, they are there, beginning to bloom. Happy spring, sweet friends! xoxo Liz
Sources
kitchen sources: here
towel: Couleur Nature
white & cream vase: Target
white rectangular tray: similar at World Market
lavender hand soap: World Market
bamboo scrubber: Amazon
creamer: similar at Pottery Barn
–
living room sources:
farmhouse table: here
crossback chairs: World Market
chair cushions: World Market
armchair: World Market
table runner: Pier 1
candle chandelier: A Rustic Garden
white & cream case: Target
art shelf: here
art work: here + here
---
Subscribe to Blog | Follow on Instagram
Follow on Pinterest | Follow on Facebook