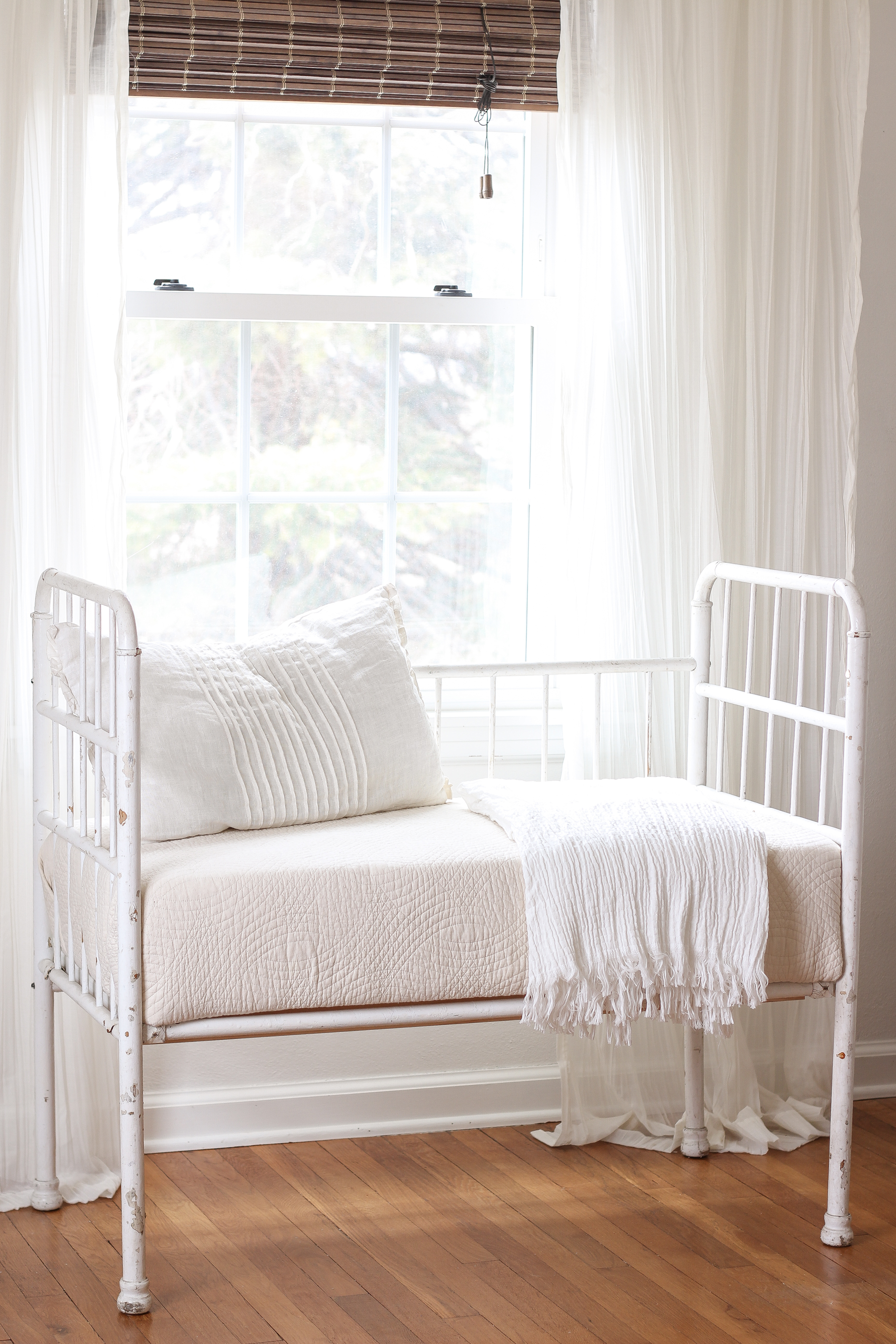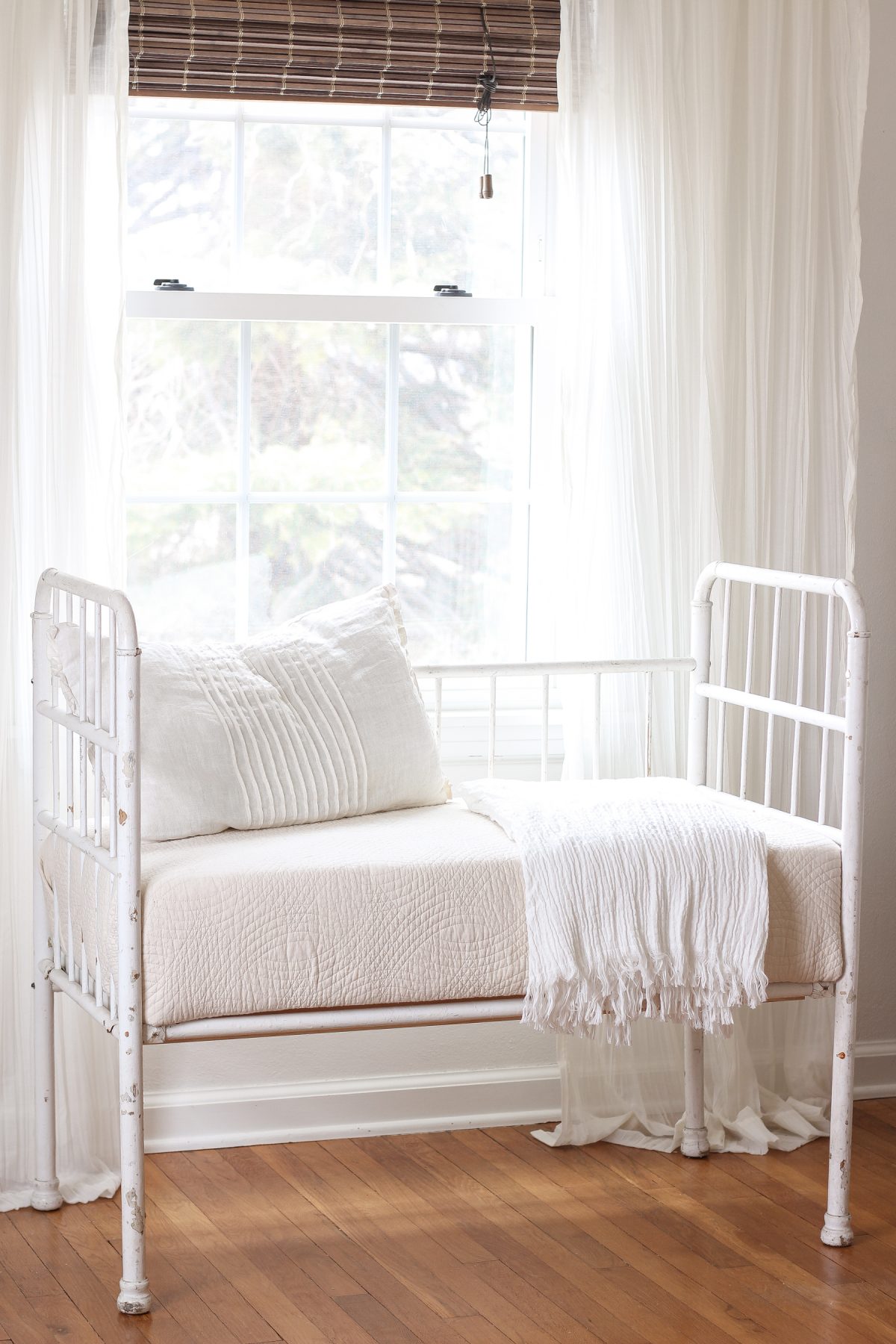 A few years ago I stopped at a barn sale and found an old wooden white crib that I fell in love with. I brought it home with me, and finally after all this time figured out what I wanted to do with this sweet antique crib. I turned it into the cutest little bench! The white paint is worn in just the right places, and the thick quilted cushion I made is just the icing on the cake. I LOVE the way this repurposed piece turned out!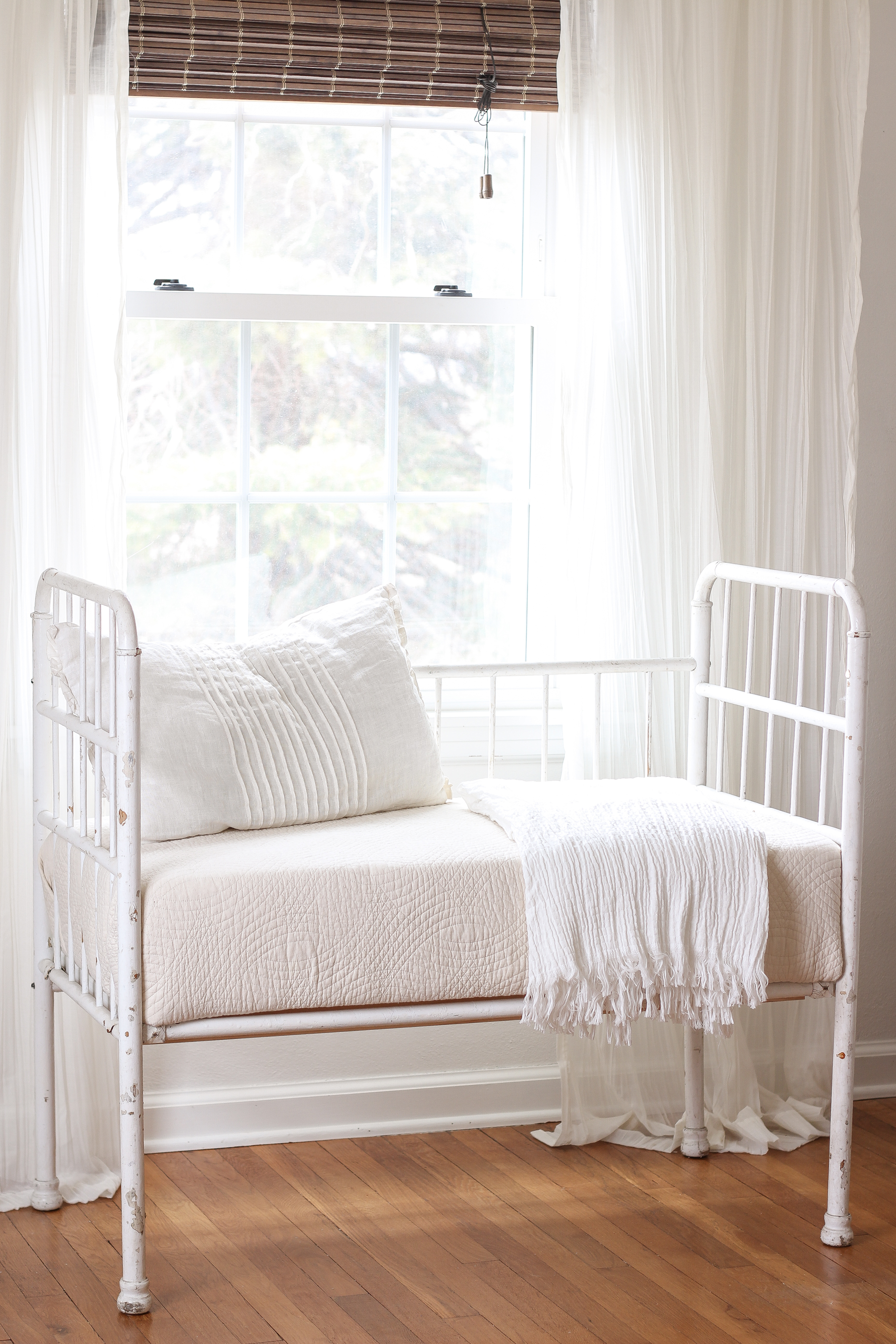 This was one of those projects that literally just fell right into place. It was like all the stars aligned, and as I started working through the steps in my brain, I would find a solution with something I already had around the house.
First, I needed to remove one side of the crib. I wanted to be as delicate as possible with this antique, so instead of using power tools, I used a hand saw to cut where the drop side was attached.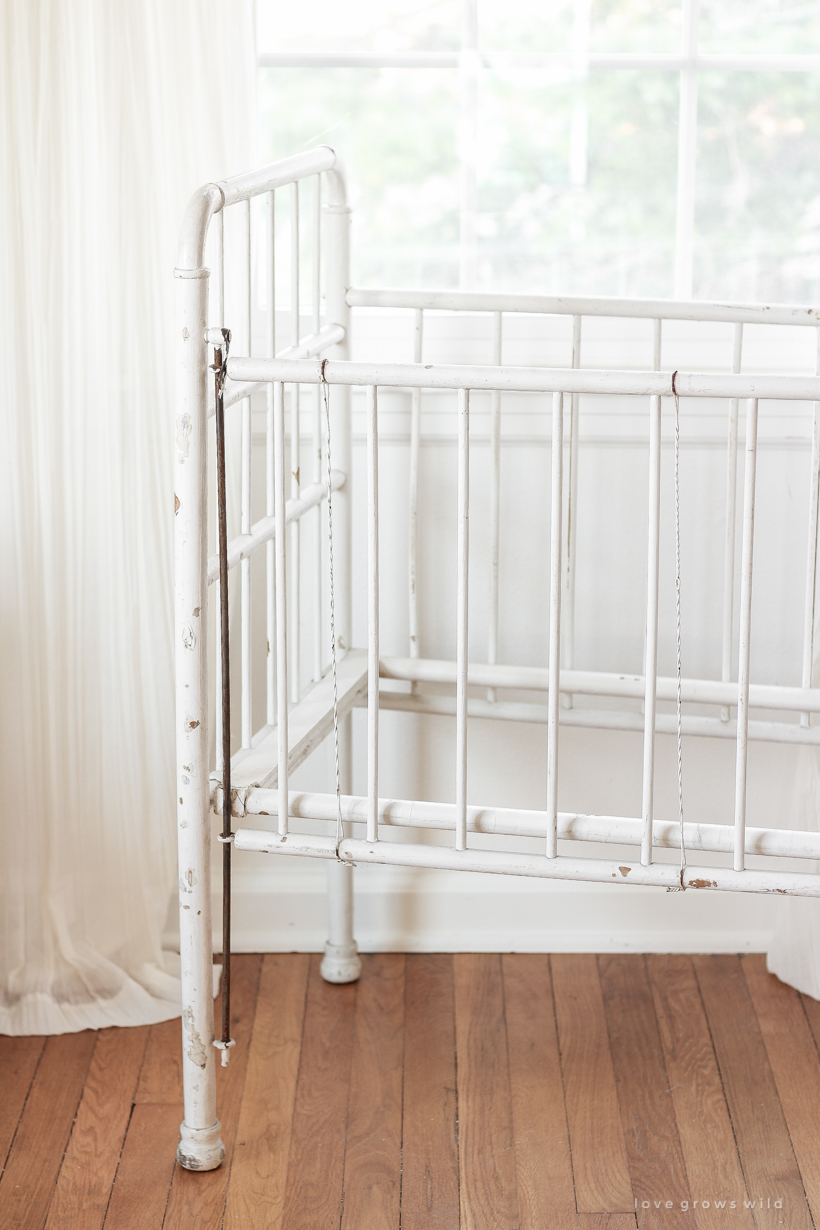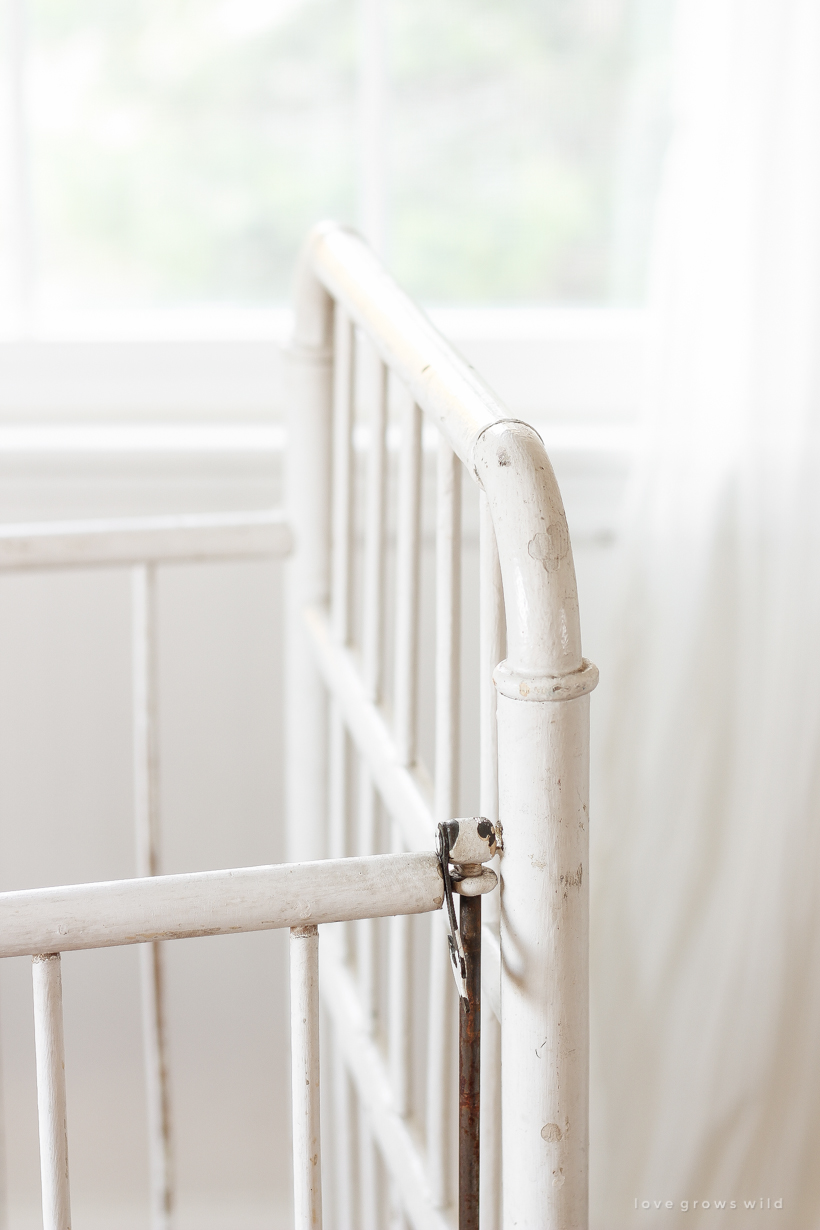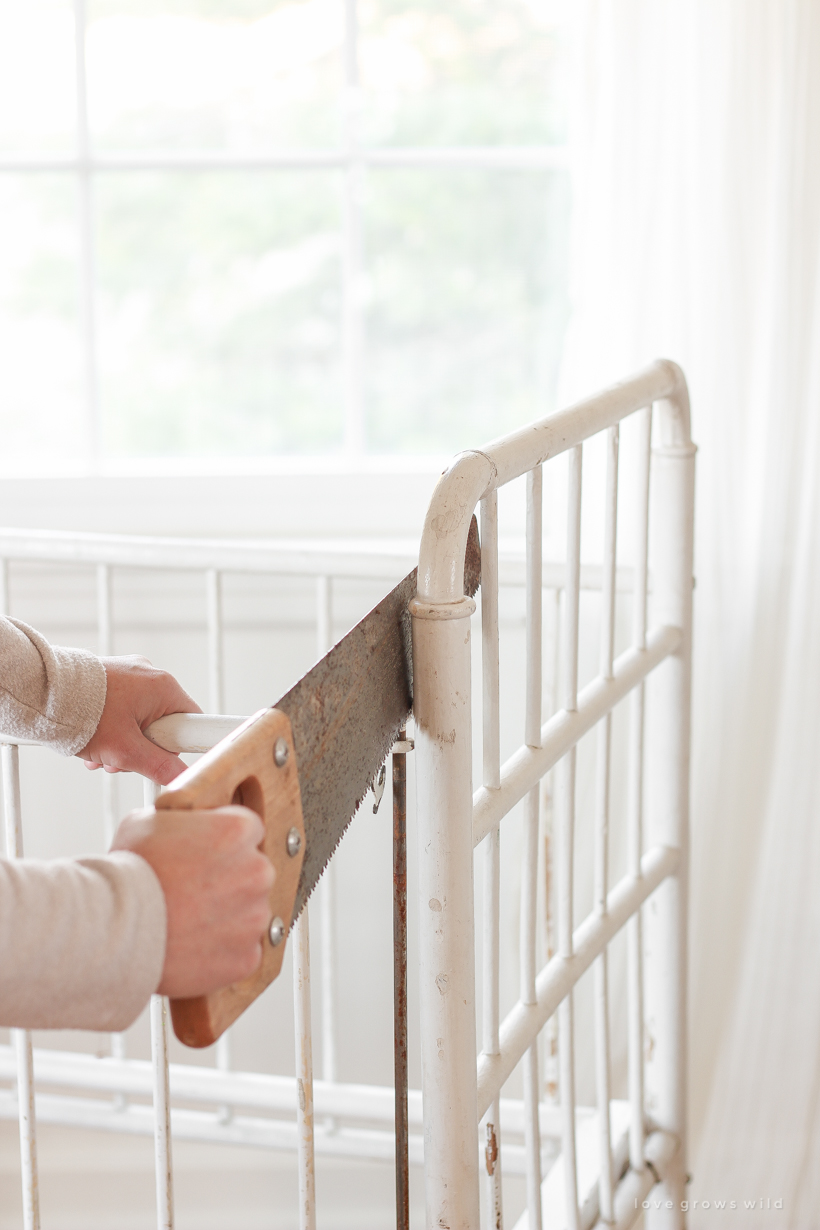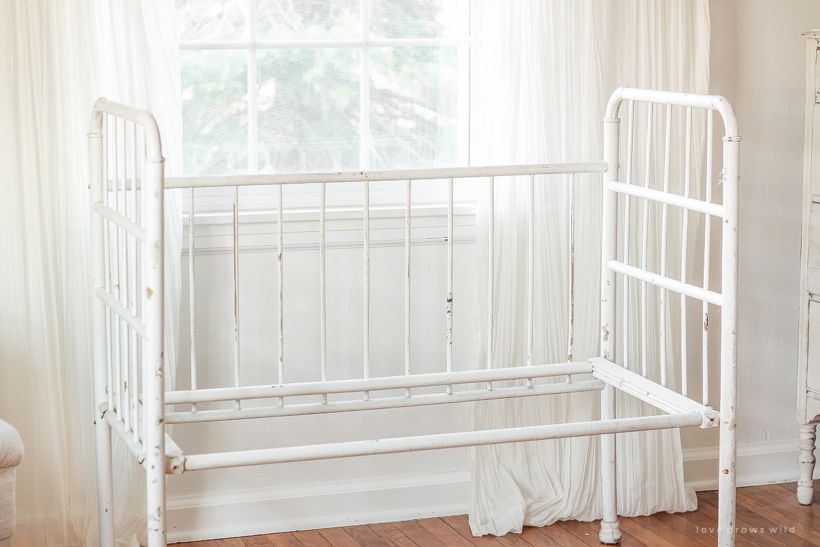 I knew I needed to add some support for the seat, so I first braced the crib itself by adding 1x boards along the bottom of the crib, screwing the boards into the frame where a mattress would sit. Then I found leftover plywood from another project and used that as the base the cushion would sit on.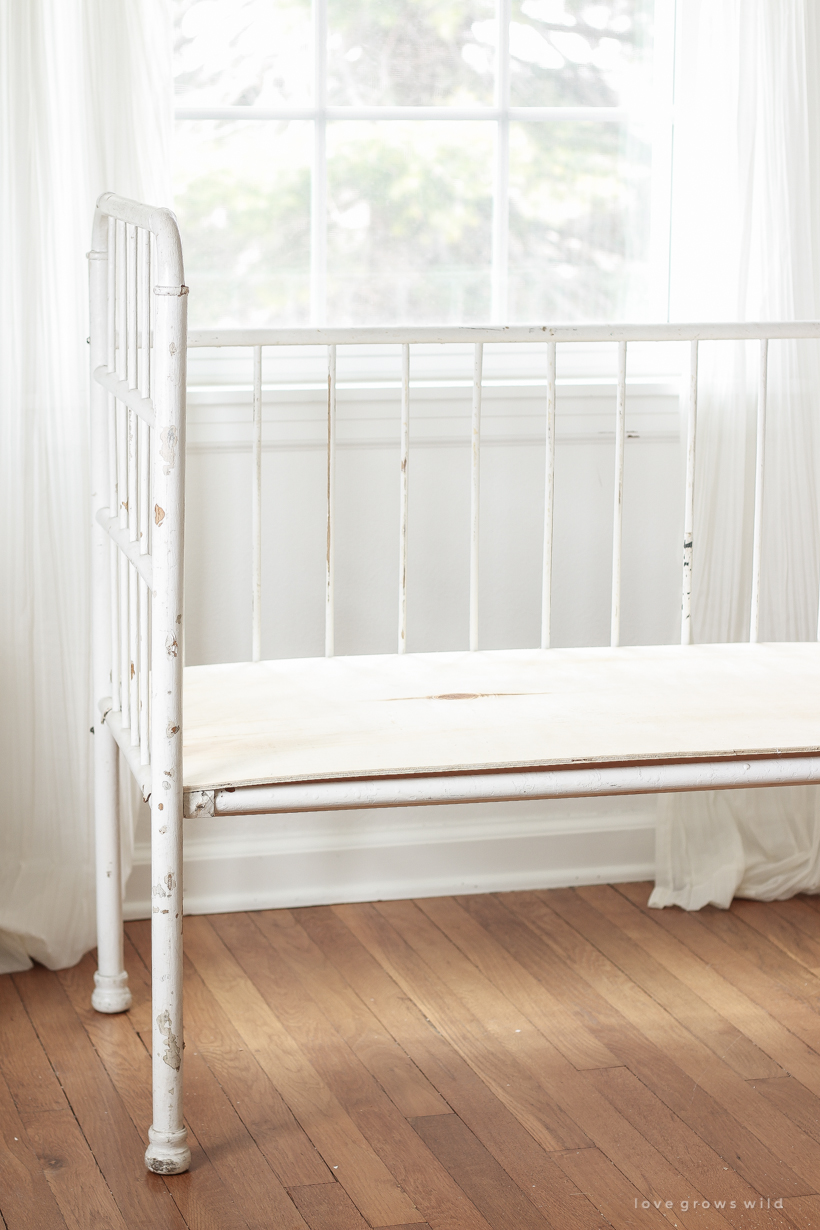 When it came time to make the cushion, I realized I had a twin foam mattress we're no longer using and cut that down to size to fit the crib. I love the look of a nice thick cushion, but to buy materials at the store to make something this thick would be more than I wanted to spend. The quickest way to cut foam, especially something thick like this is with an electric serrated knife, but I just took my time with a large serrated bread knife I had.
Then I needed fabric to cover the cushion and wanted something that would keep with the antique feel of the crib. I happened to have a cream quilt from a daybed we're no longer using and had just enough material to cover the thick sides of the cushion. I laid the quilt flat on the floor, put the cushion on top, and the plywood on top of that, pulling the quilt up over the cushion and stapling it securely into the plywood.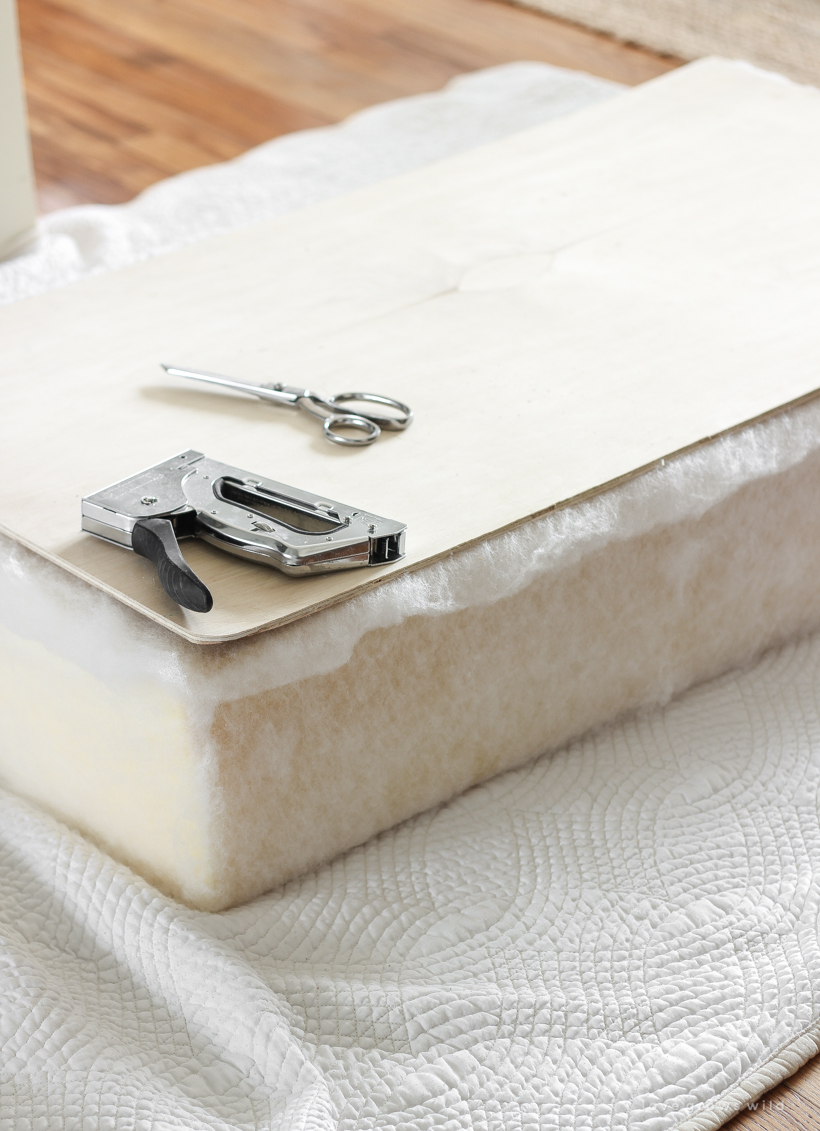 I absolutely love the way this piece came together and that I was able to do it 100% with materials I already had. I'm sure all of you DIY'ers out there completely understand having a healthy stash of materials available from past projects!
I'm calling this a bench, but because the cushion is so thick it could really be a darling daybed for a little girl's room or just a pretty piece in a sunroom or an entryway. I don't have room for this beauty in our little farmhouse, so I've taken it up to the shop to sell to someone who will hopefully have a good home for it!
It's been awhile since I shared just a good, old furniture flip or re-purposed vintage piece, and I thought this would be a fun project to share with you while I'm gearing up for some exciting spring and summer posts that are coming up soon. I hope you've enjoyed seeing a little snippet of my creativity at work!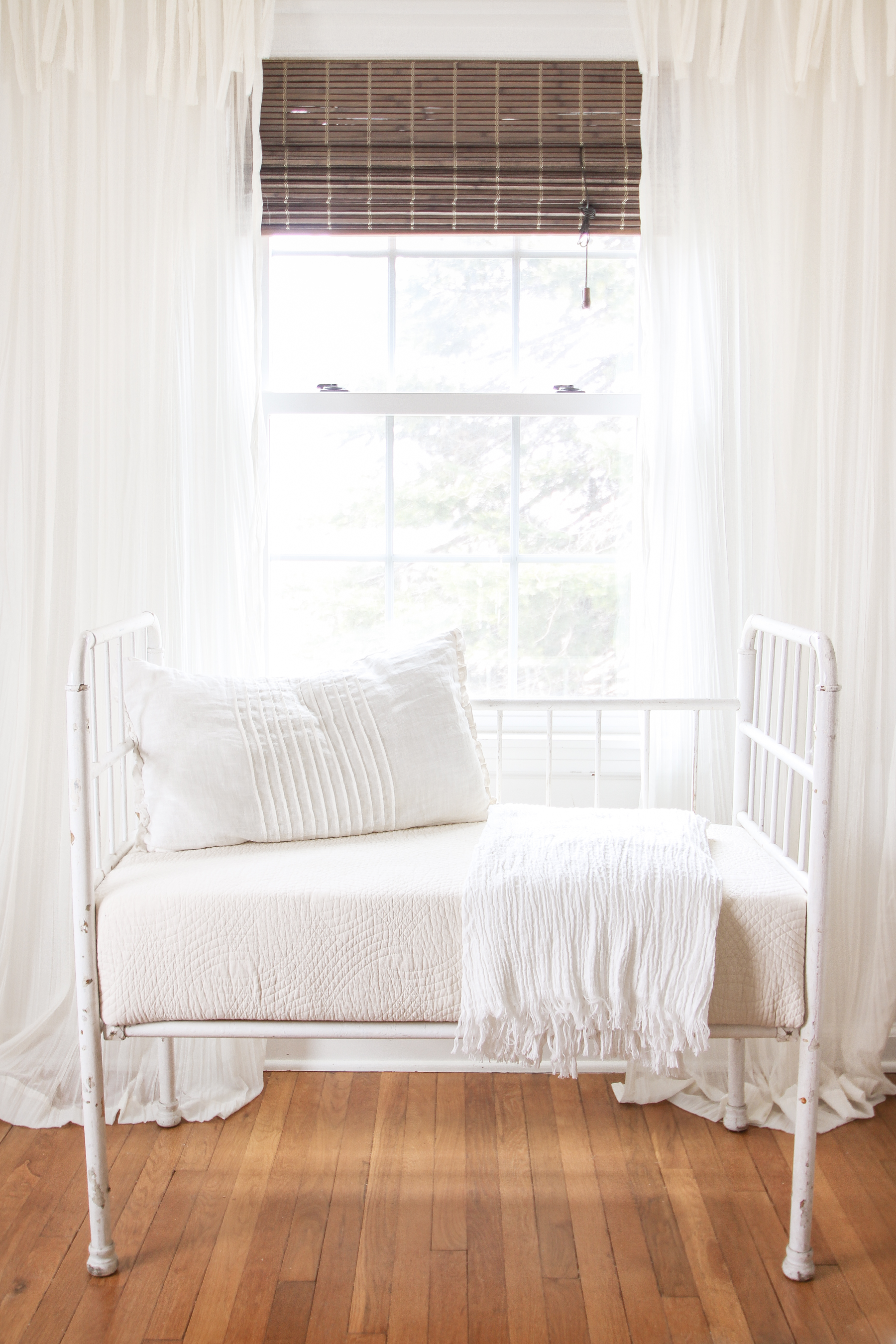 ---
Subscribe to Blog | Follow on Instagram
Follow on Pinterest | Follow on Facebook