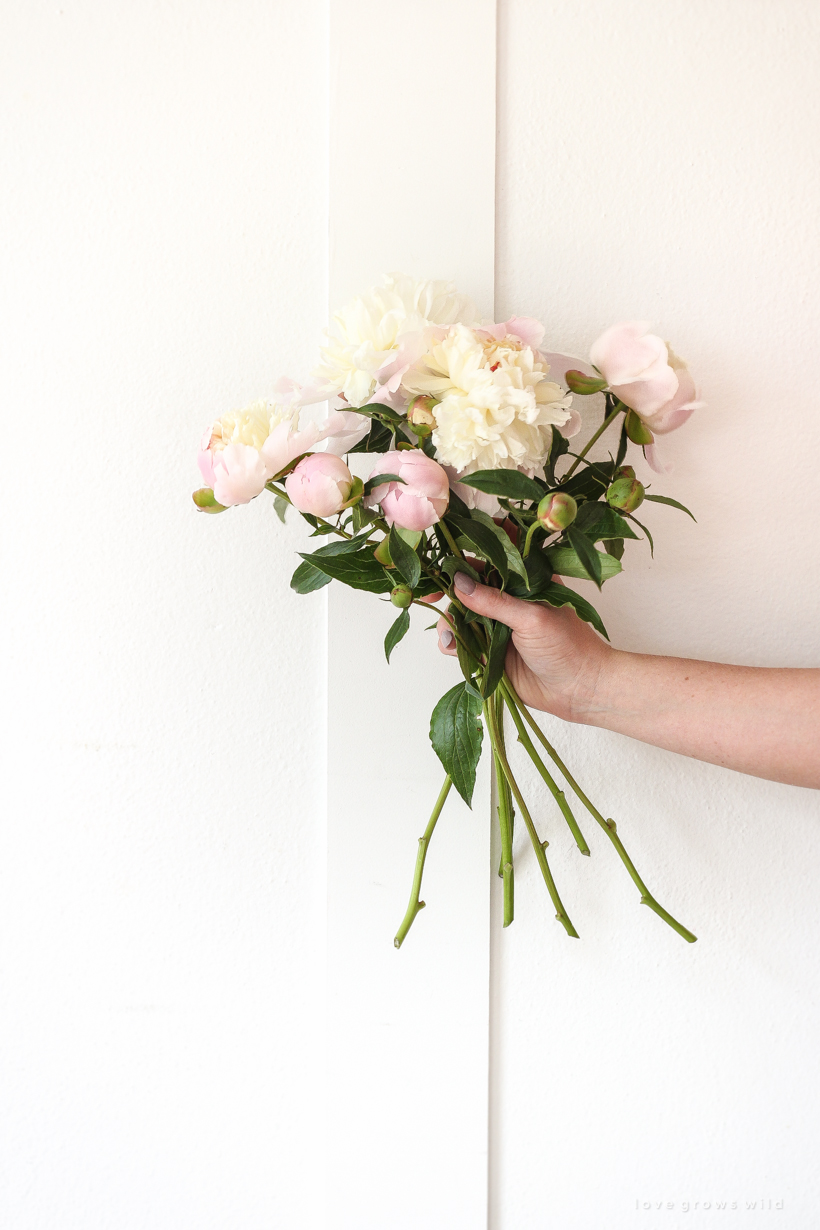 Yesterday I spent a good portion of the day in my yard gardening, which I say with slight hesitation because I'm the farthest thing from a skilled gardener. I've over-watered, under-watered, killed, and wasted more money on plants and flowers than I care to admit over the years, but each season of failure and a few small victories teach me something that I'm able use the next year when it's time to try again.
I'm the type of person who doesn't like to do things I can't immediately succeed at, so gardening is therapy for me, teaching me tiny lessons along the way along with a heavy dose of humility and resilience. There is nothing more satisfying than a day spent working in the dirt and connecting to nature, but the buckets of beautiful blooming peonies I was able to bring inside last night might be the best gift of all.
I'm calling this peony harvest a success for the year!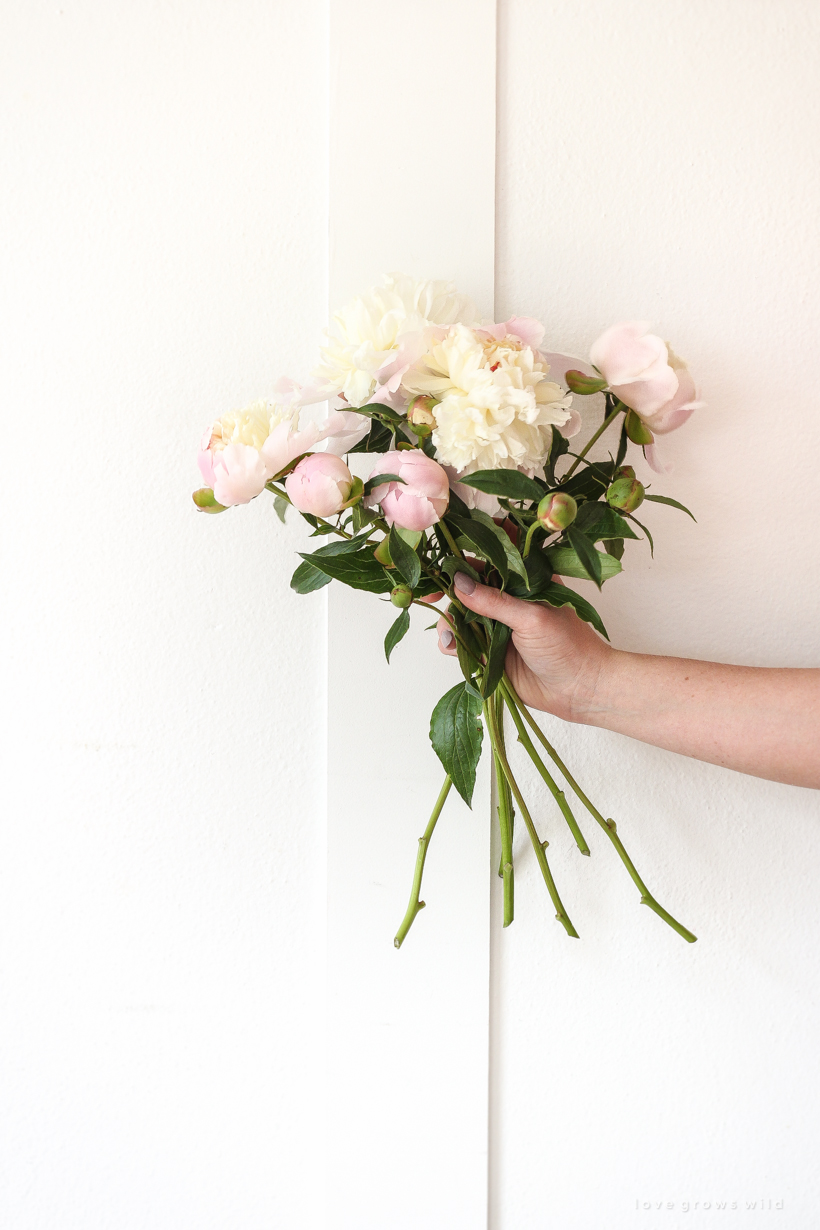 So many of you told me how much you loved the photos from my lilac post, and I so appreciate your feedback! I thought I would also document these peonies and take some pretty pictures of them in an old galvanized bucket since they are one of my favorite flowers and have such a short, but stunning season to bloom.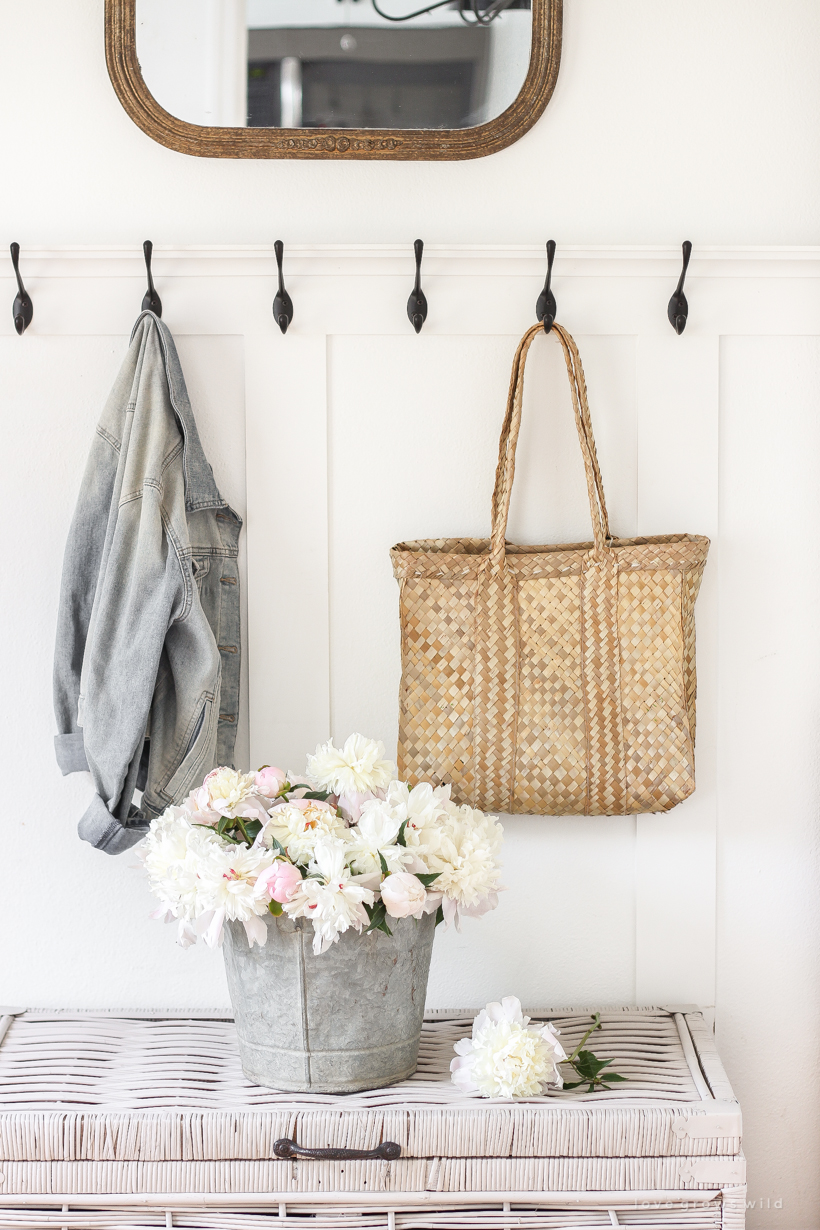 I was lucky to have one white peony bush already thriving in my yard when I moved into this house, and every year seeing them bloom is something I look forward to. We've had such heavy rain and wind storms lately, that I wanted to make sure I brought them inside to enjoy them as long as I could. It's been quite an interesting spring here in Indiana, and I'm sure for many of you as well.
My absolutely favorite part of this bucket of peonies is the different stages of the flower… some fully open and bursting with fluffy layers of petals and some still tightly packed buds just beginning to open and show their soft pink petals. I can't get enough of this simple, yet breathtaking view.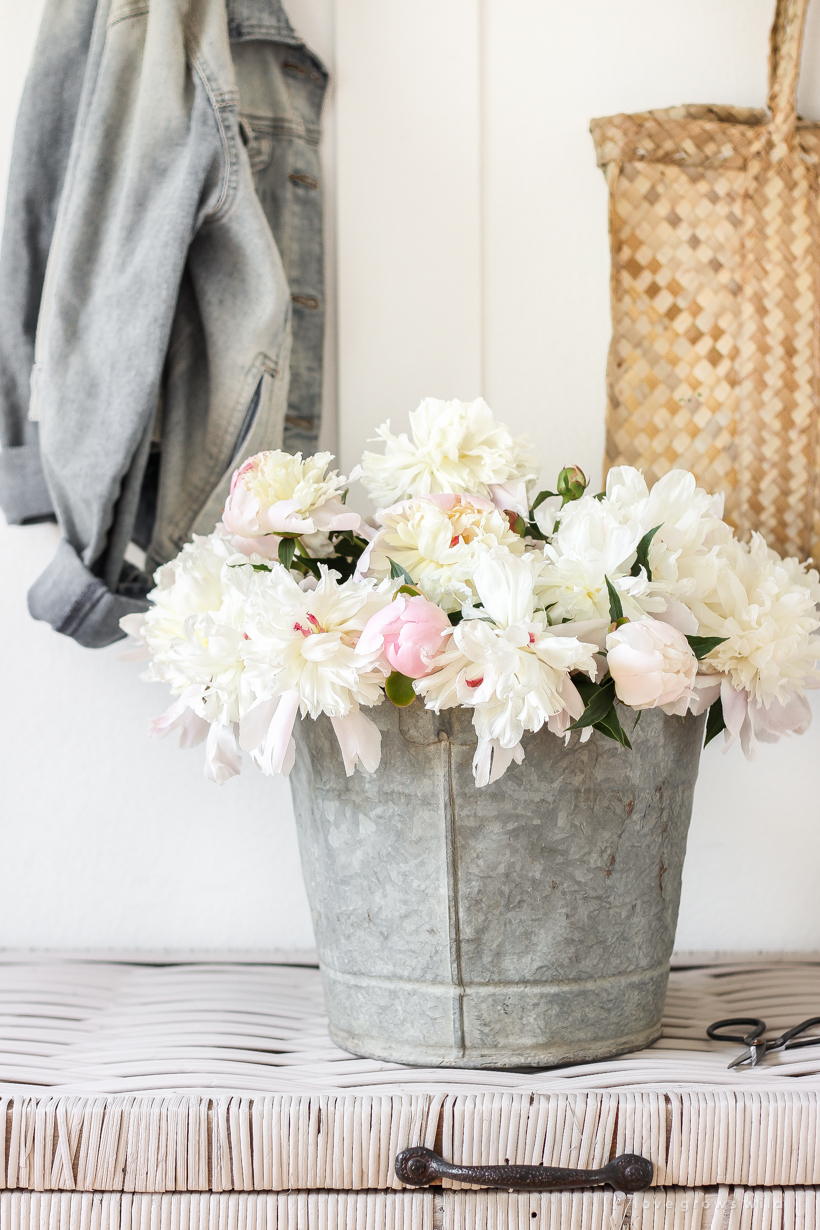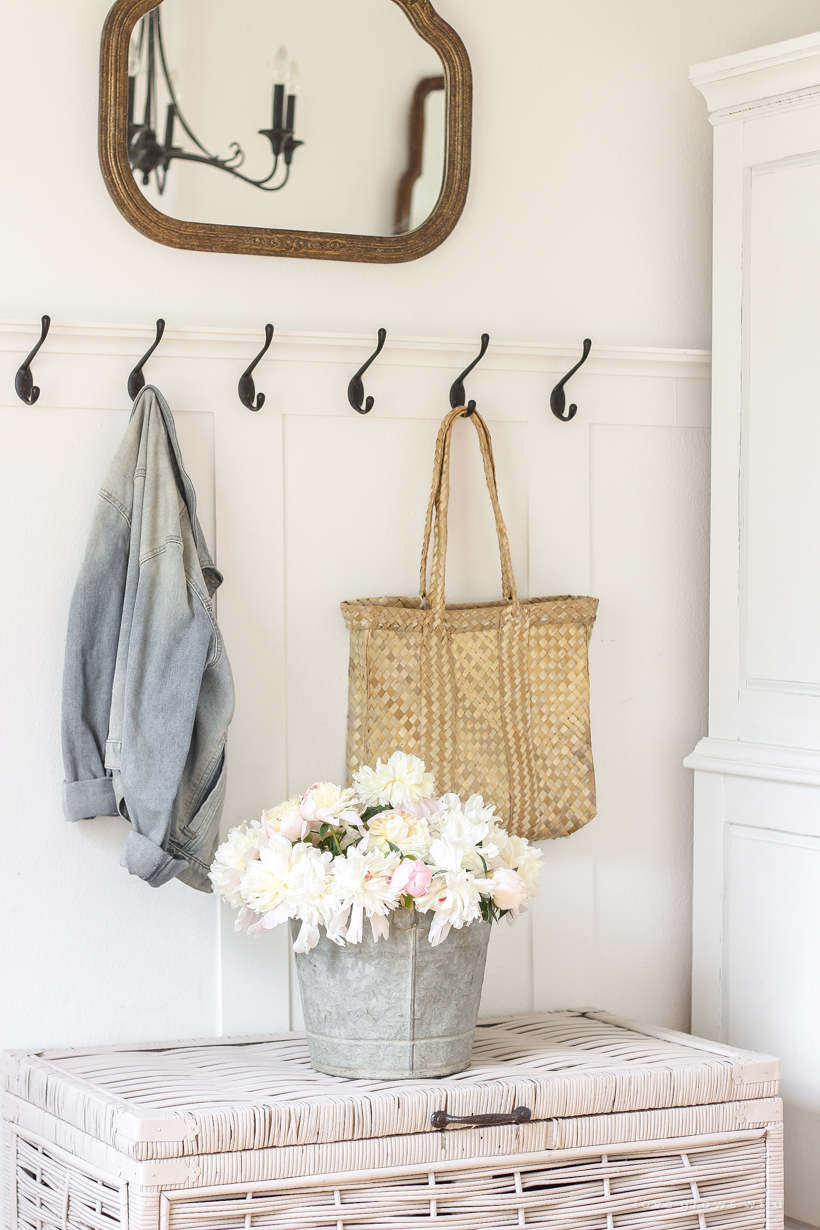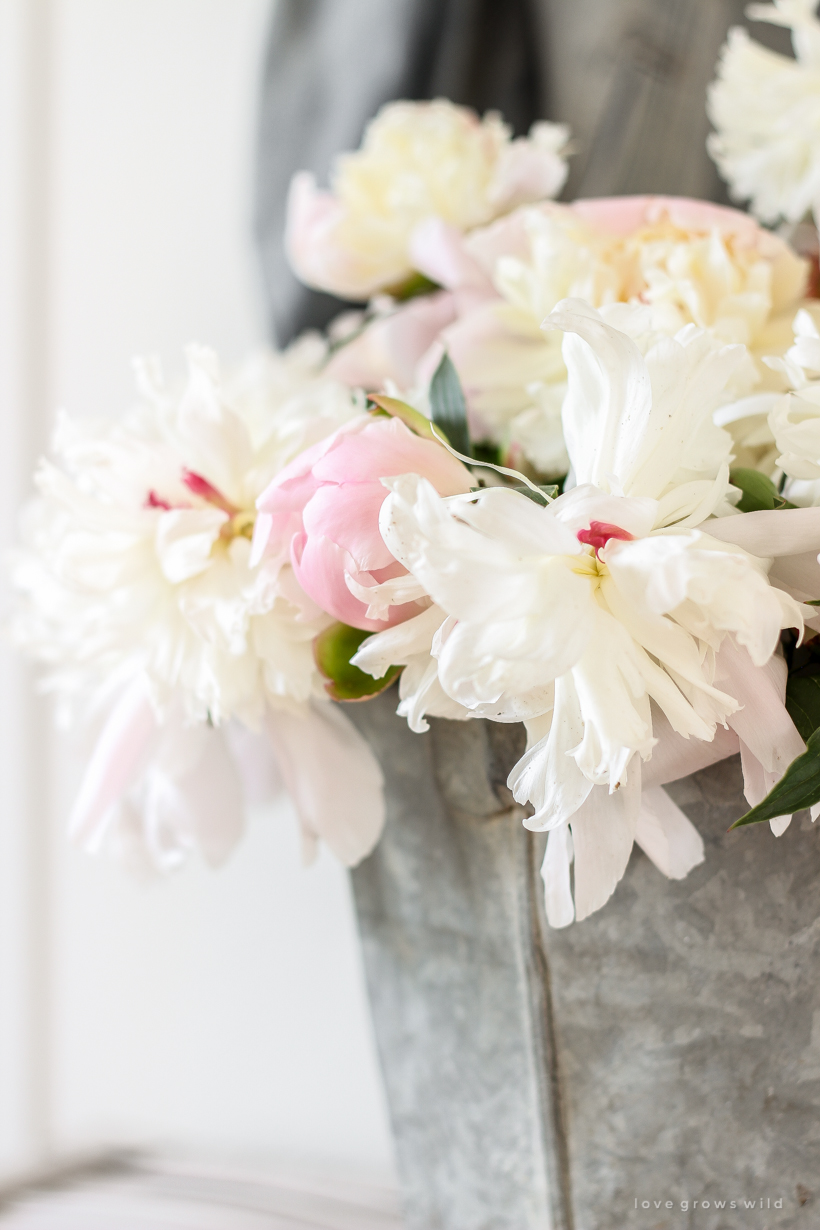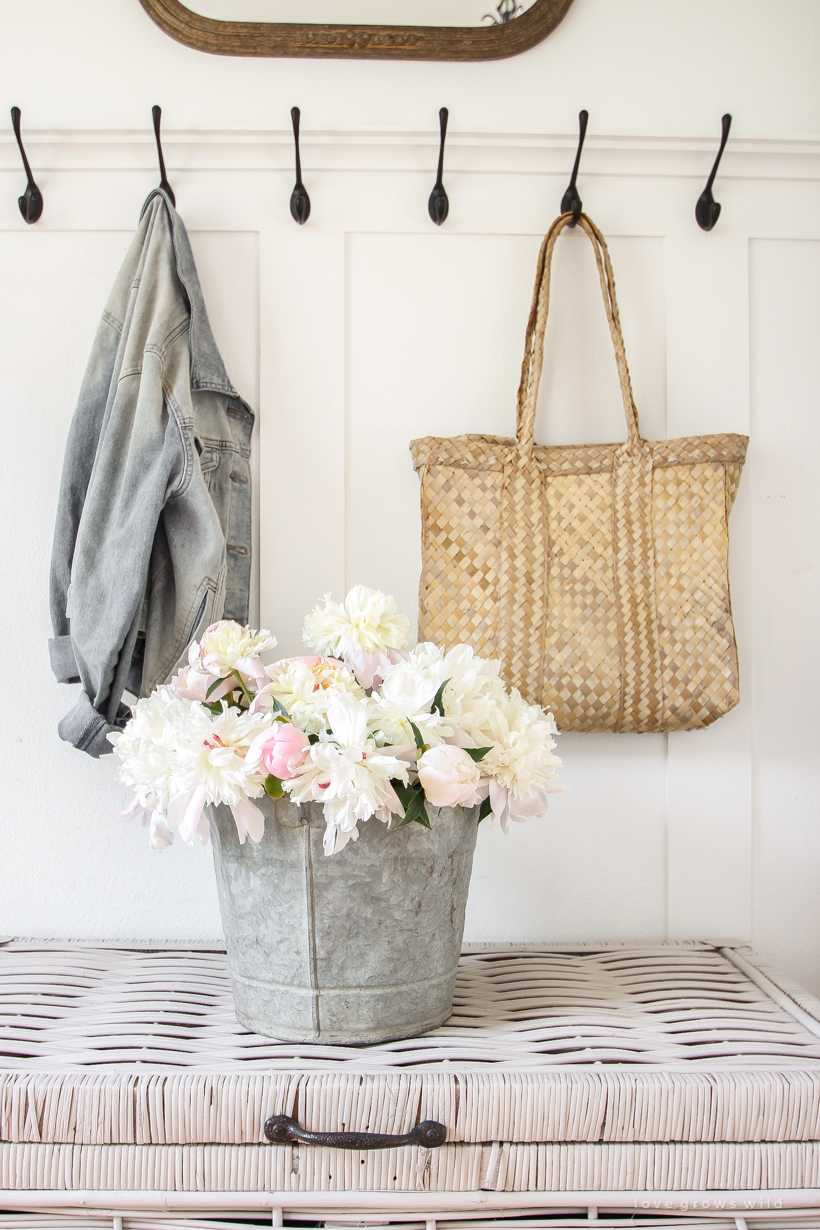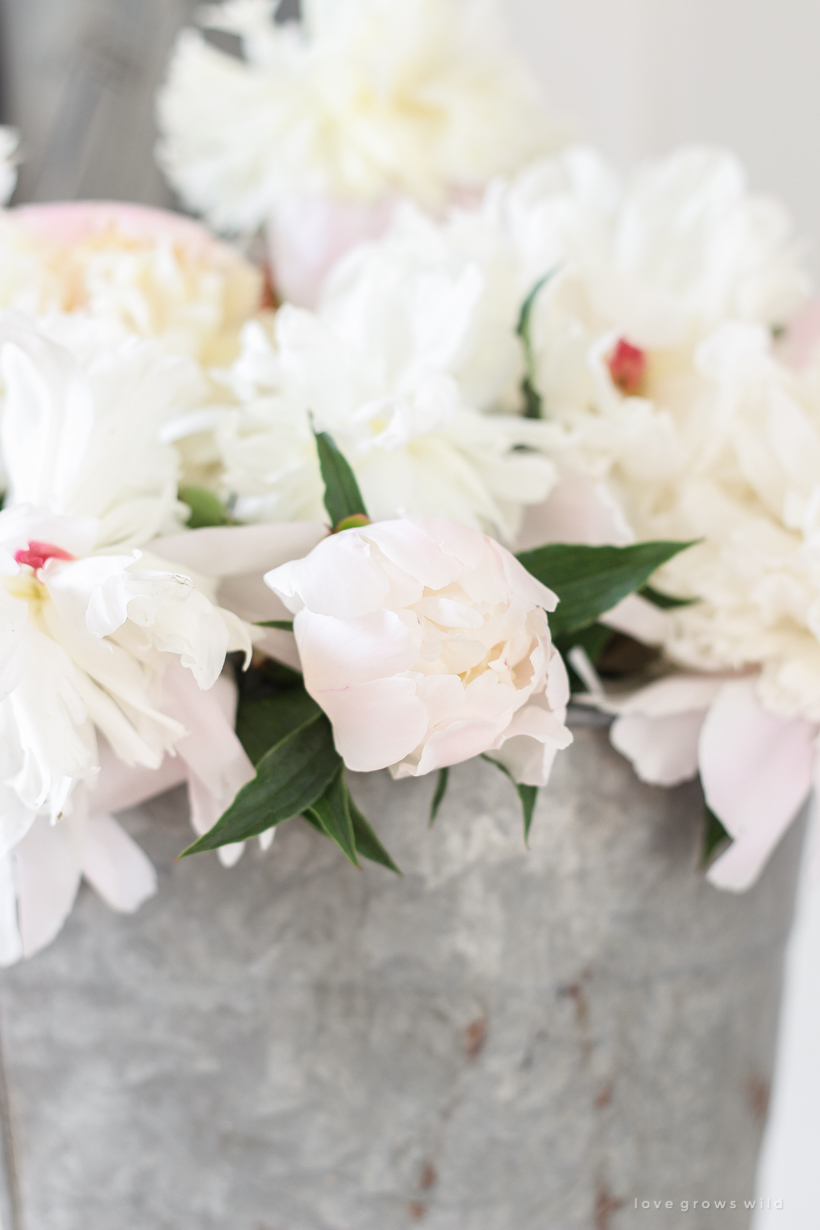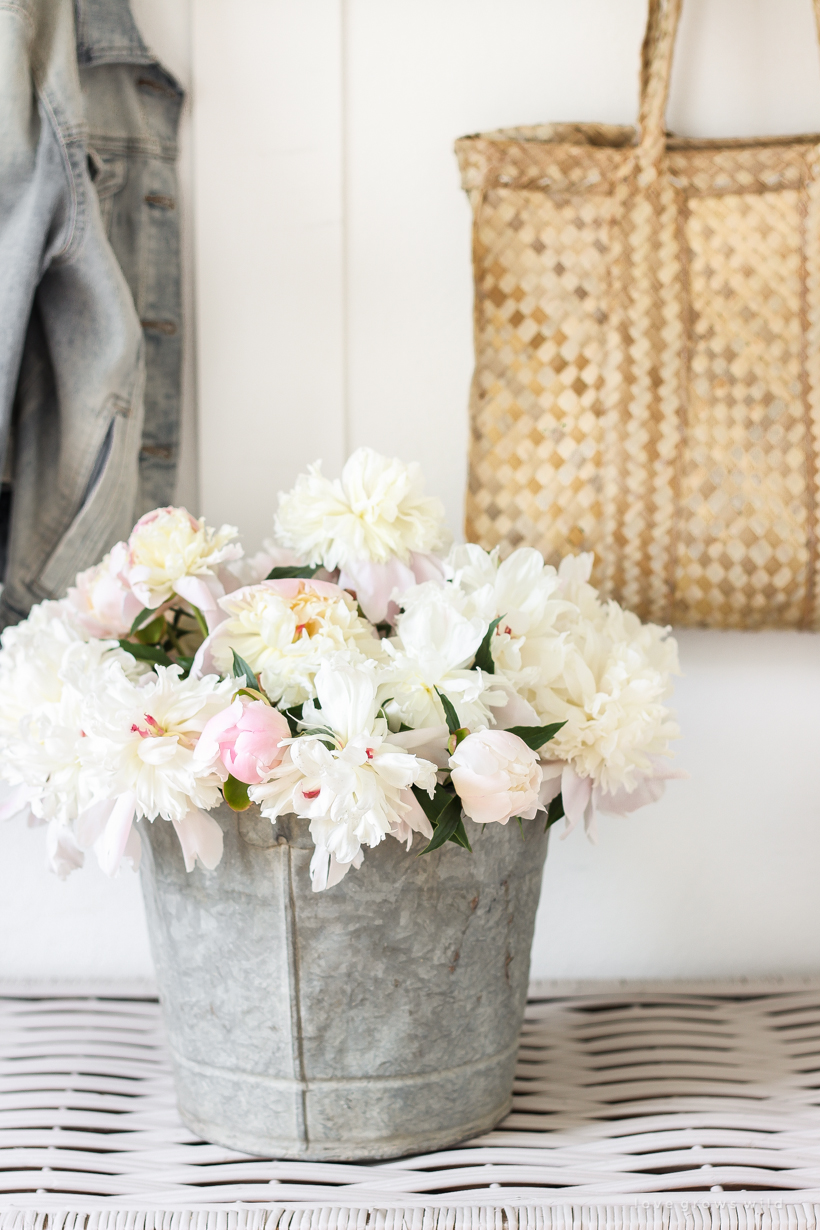 I'd love to know, what is your favorite flower? What do you have success growing in your yard or garden? xoxo Liz
---
Subscribe to Blog | Follow on Instagram
Follow on Pinterest | Follow on Facebook