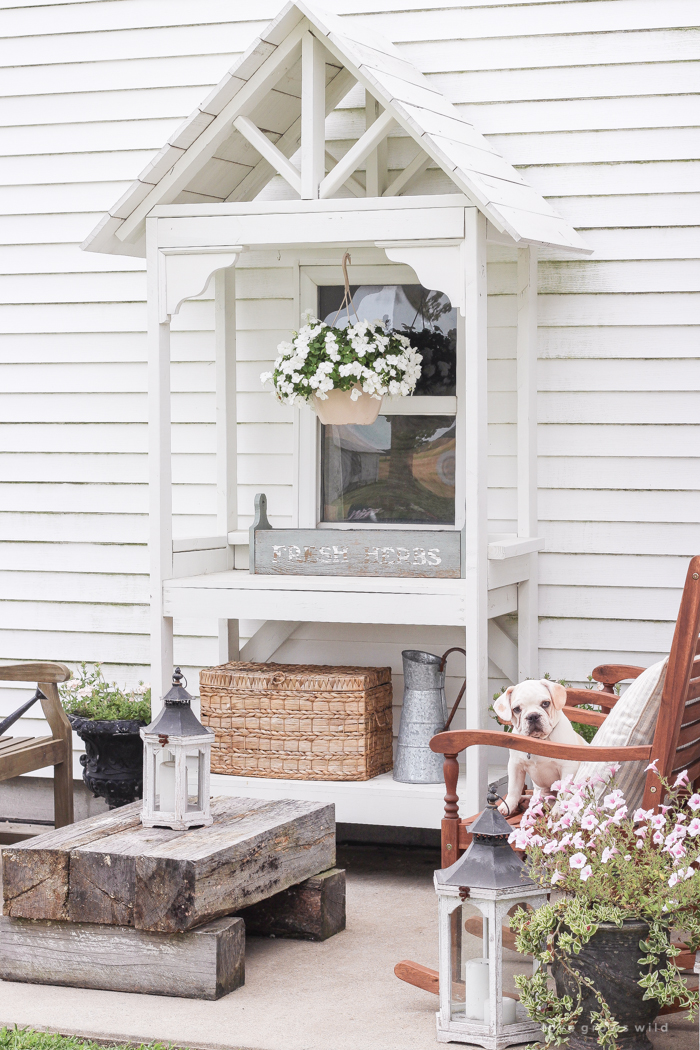 Ever since I spruced up our patio last year, this has been my favorite place to relax in the evenings when the weather is nice. I added seating out here to create a gathering place, a coffee table made from old barn beams, and a gorgeous potting bench I designed and built that also doubles as a fantastic serving piece when we have company over. This is where the boys and I relax after school and practice their spelling words, where we watch our new puppy, Gunnar, run around the yard until his little legs get tired and he crashes into the grass, where I bask in the sun soaking up every last ounce of summer, and where we sit and eat ice cream after dinner and watch the lightning bugs start to illuminate the fields all around our little farmhouse.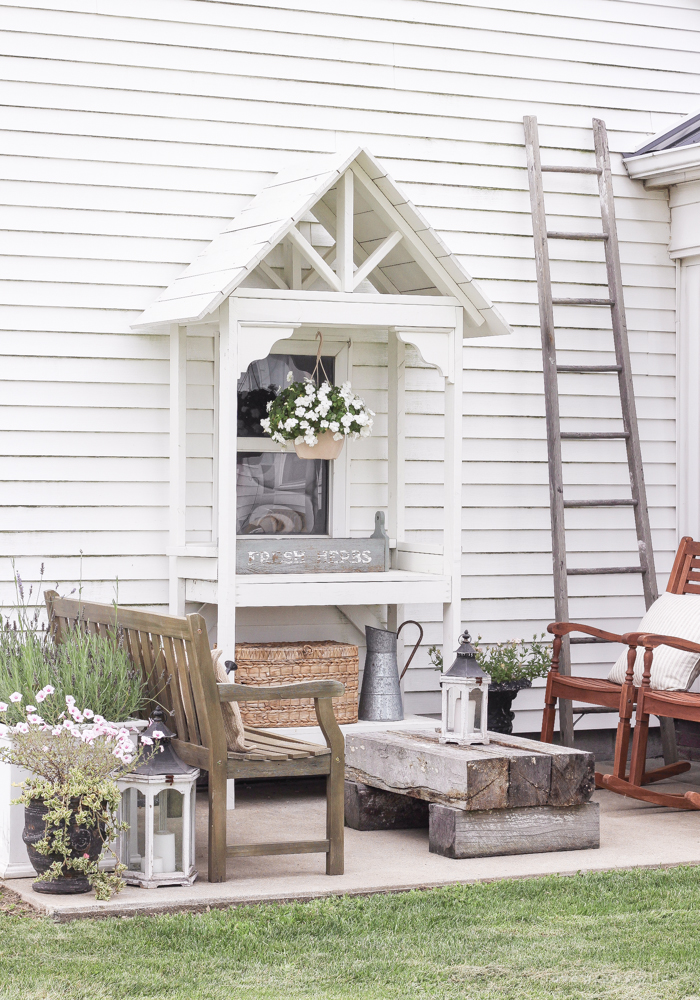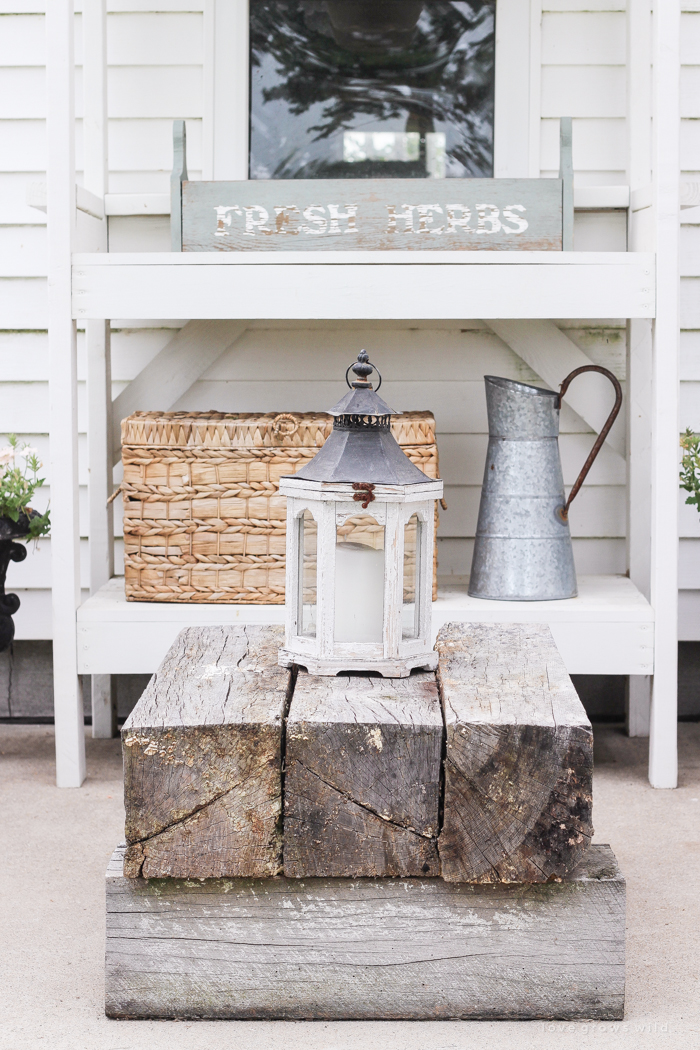 This year it took me awhile to get the patio all cleaned up from Indiana's long, hard winter, and between keeping up with yard work, the new puppy, and opening up my shop, I feel like I'm just now finally able to really enjoy spending time out here. Better late than never, right? Most of the patio decor stayed the same from last year, but I did add two new wooden rocking chairs that are SO comfortable and pretty and of course lots of plants to give the patio some life and make it soft and inviting. The lavender I have planted behind my bench is my absolute favorite, and the smell is so sweet and intoxicating every time I walk by.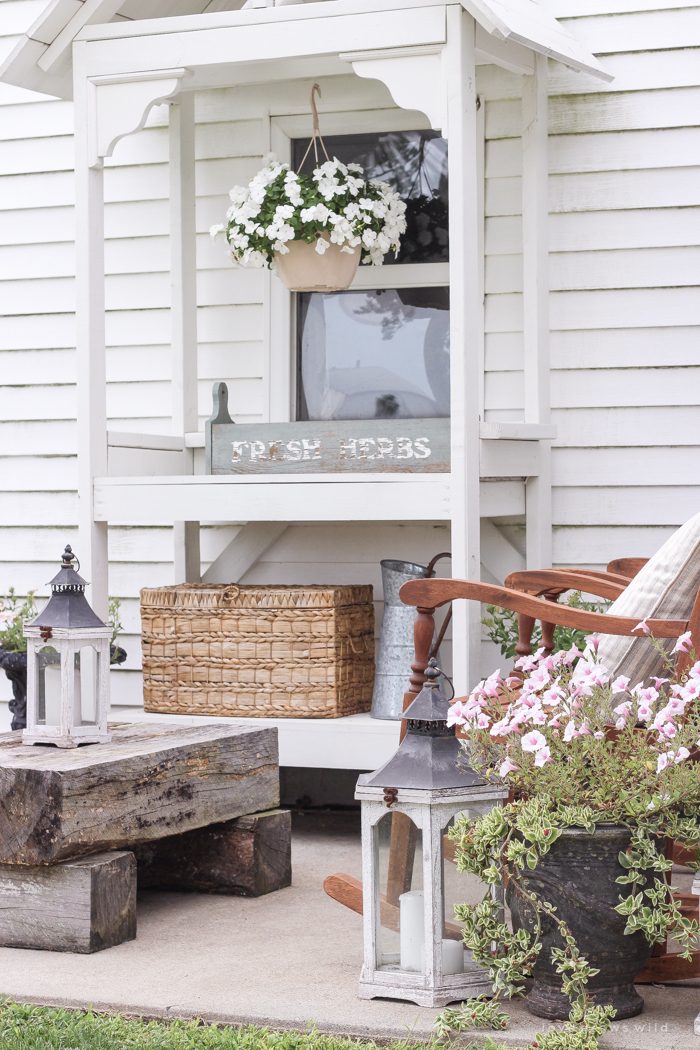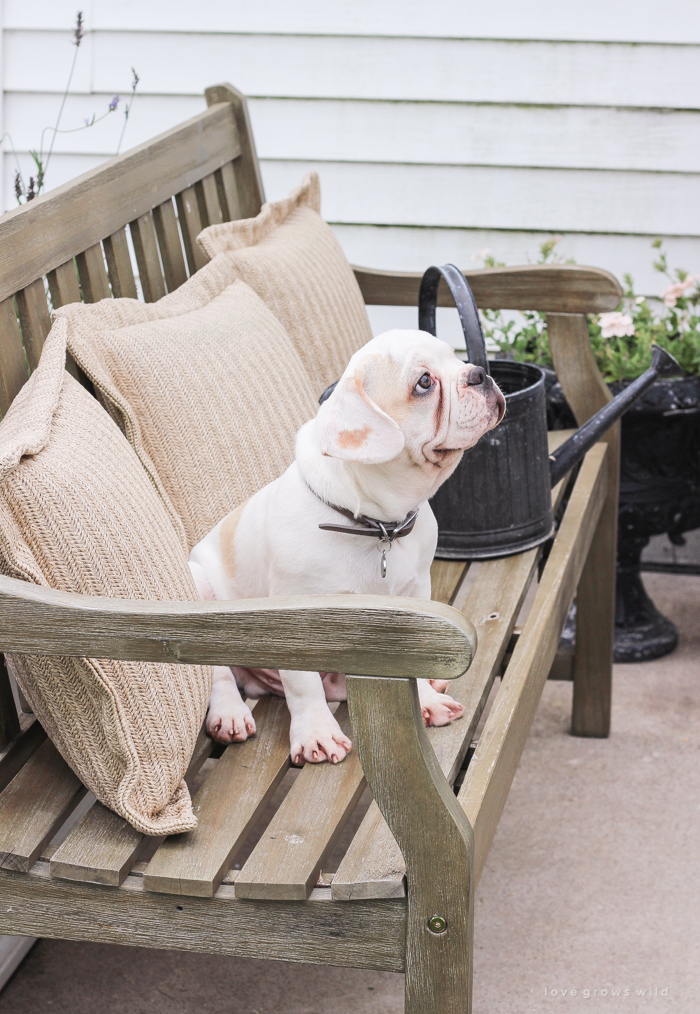 I splurged a little bit on the rocking chairs and two gorgeous ticking stripe outdoor pillows because when you're buying things that are going to live outside in the heat and cold and wind and rain, you want them to be durable enough to hold up well over the years. To me, spending a little bit more is worth it instead of having to replace outdoor furniture and cushions every single year. I've found that it definitely ends up saving me money in the long run!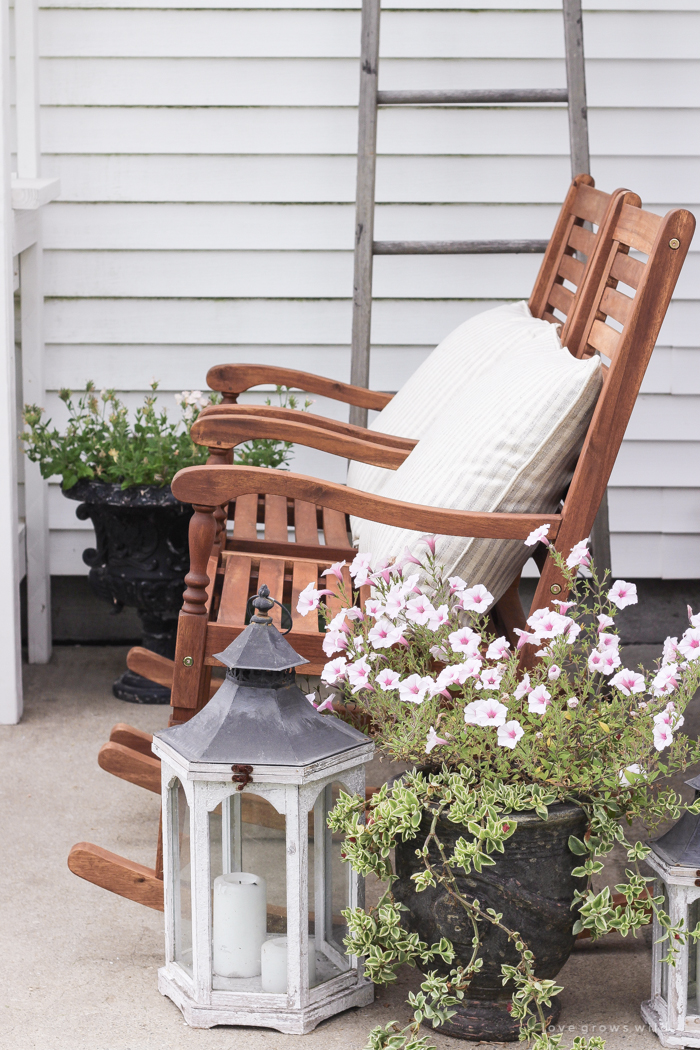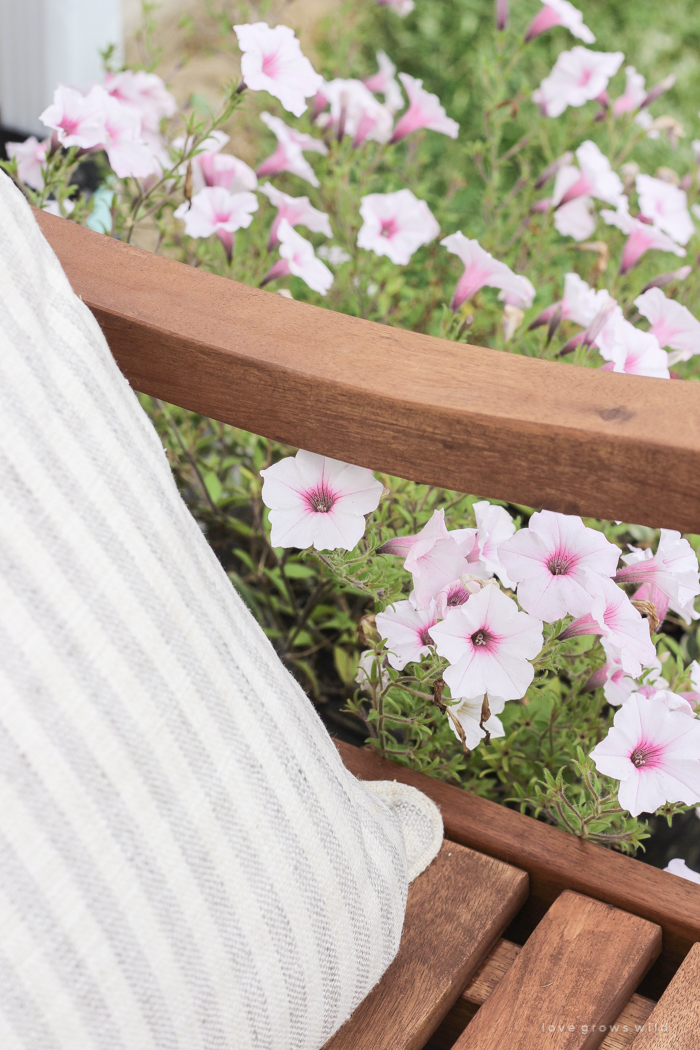 Gunnar looks like he fits right in here at the farmhouse, doesn't he?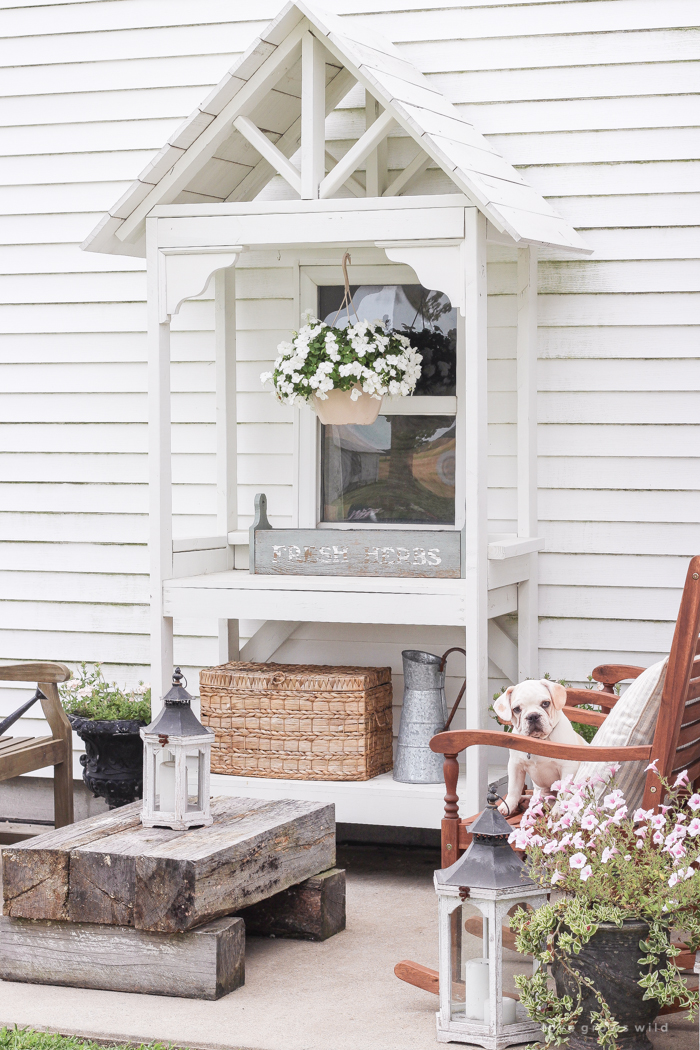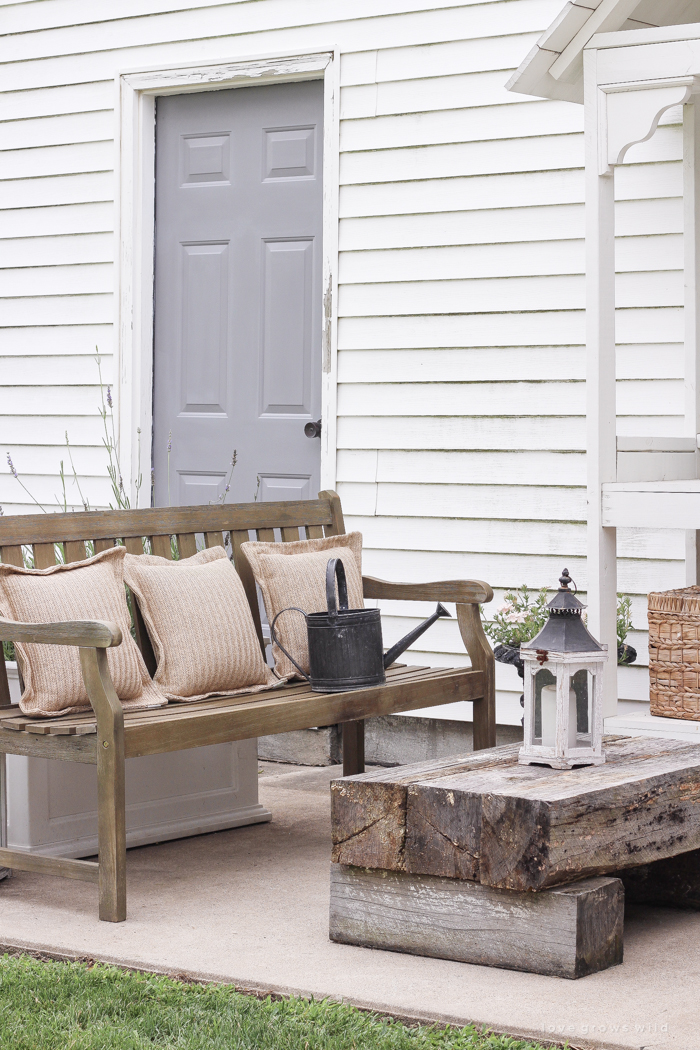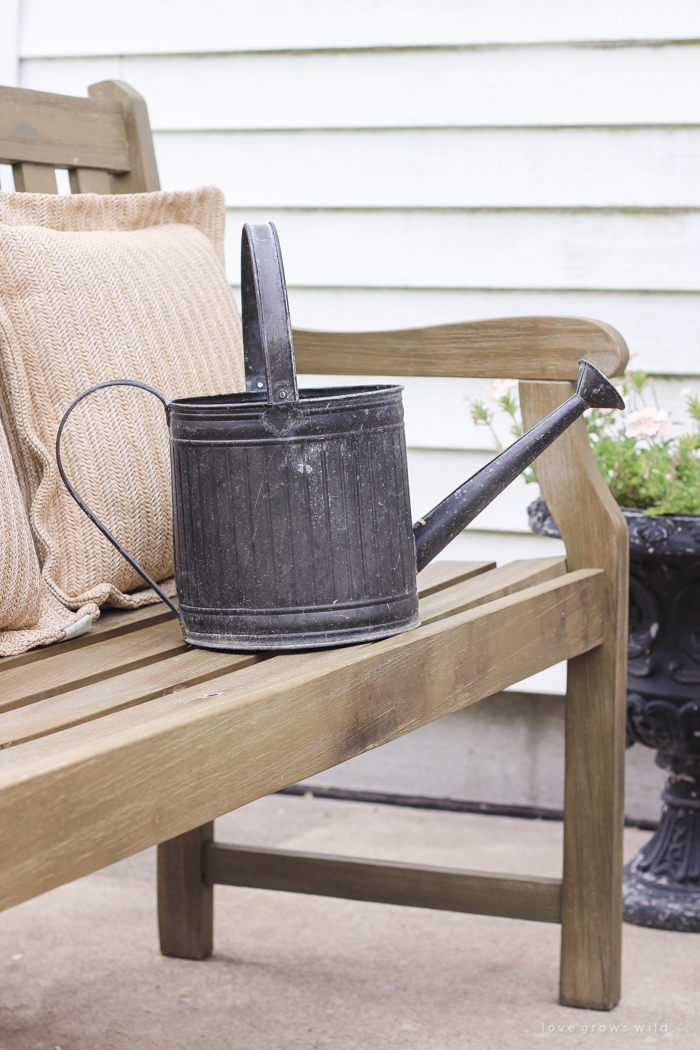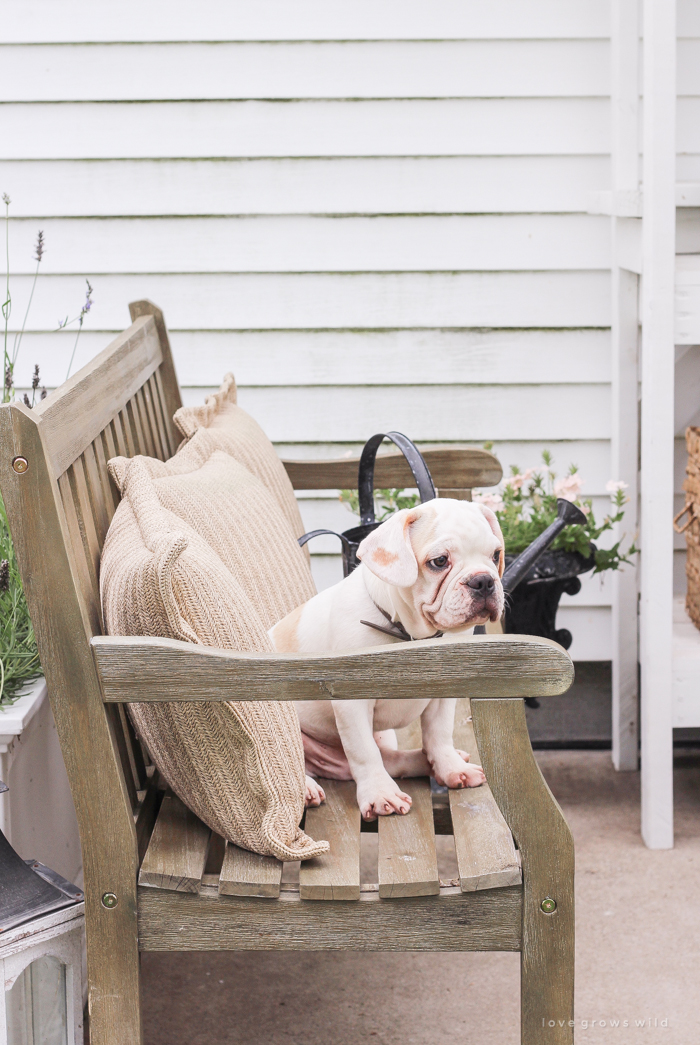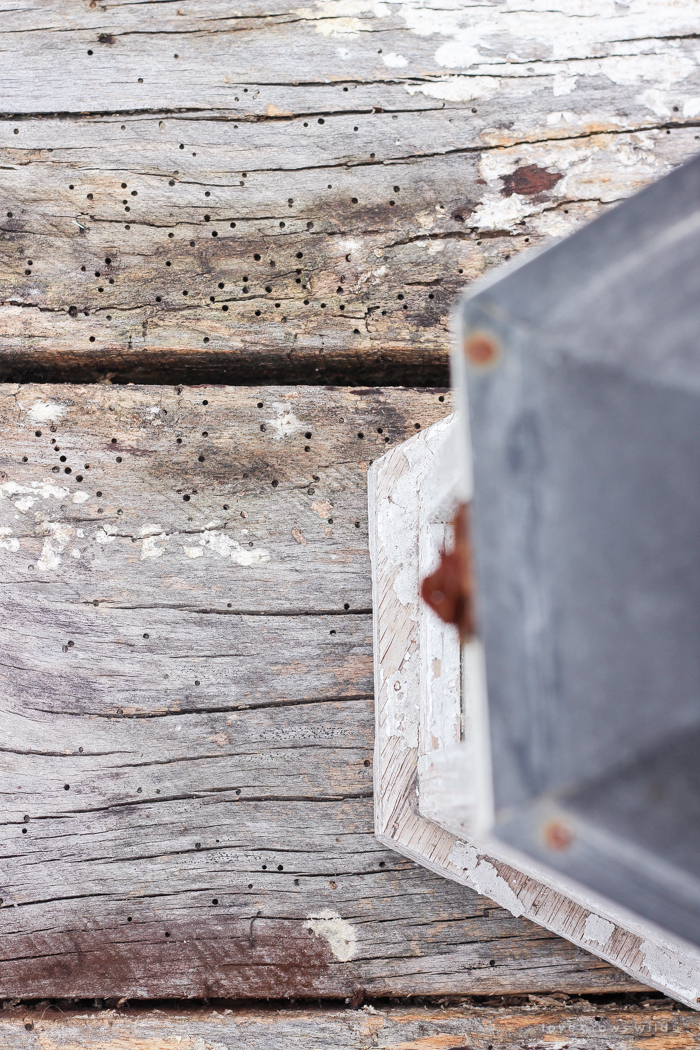 My only wish for this space would be that I could add a gazebo or some kind of covering so it was shaded for more hours during the day when it gets really hot, but maybe in the future that might be a possibility. Soon the weather will start changing, and I'll be sitting out here in a sweater with a big cup of coffee watching the leaves turn colors and fall to the ground. Tell me that I'm not the only one getting excited for fall!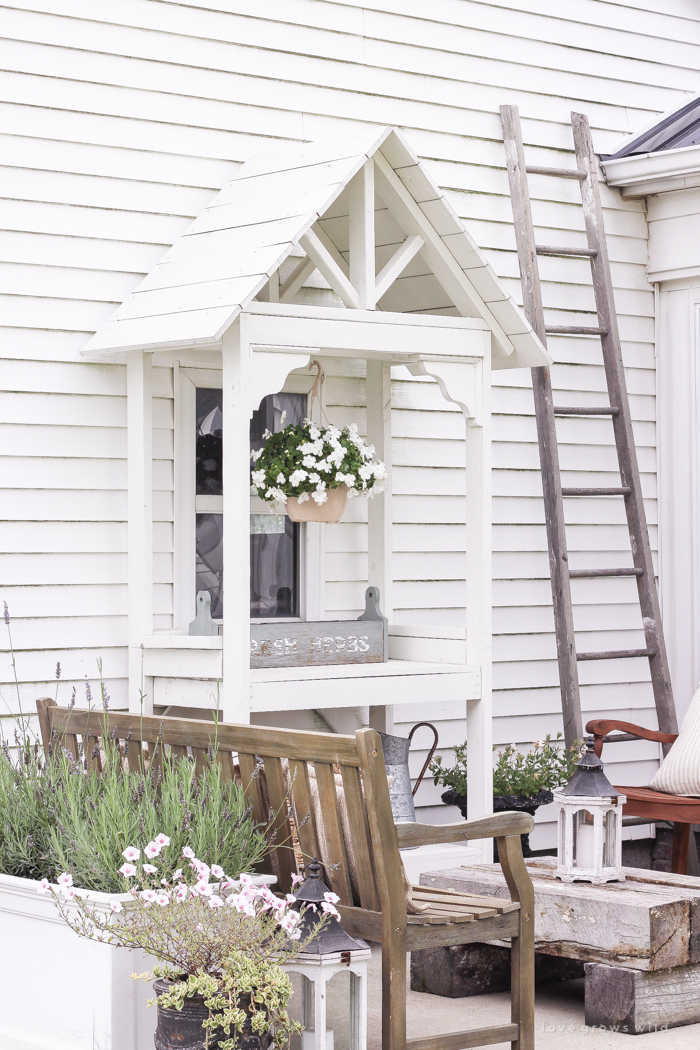 ---
SOURCES
---
Note: Some of the links in this post are affiliate links, which allows me to make a small commission from your purchase, but your purchase price stays the same. Thank you for helping support our blog!
wood bench – Joss and Main
ticking stripe outdoor pillows – Wayfair
rocking chair – Wayfair
natural woven pillows – Target
white potting bench – tutorial
lanterns – Joss and Main
herbs box – tutorial
white rectangle planter – Joss and Main
---
---
Subscribe to Blog | Follow on Instagram
Follow on Pinterest | Follow on Facebook