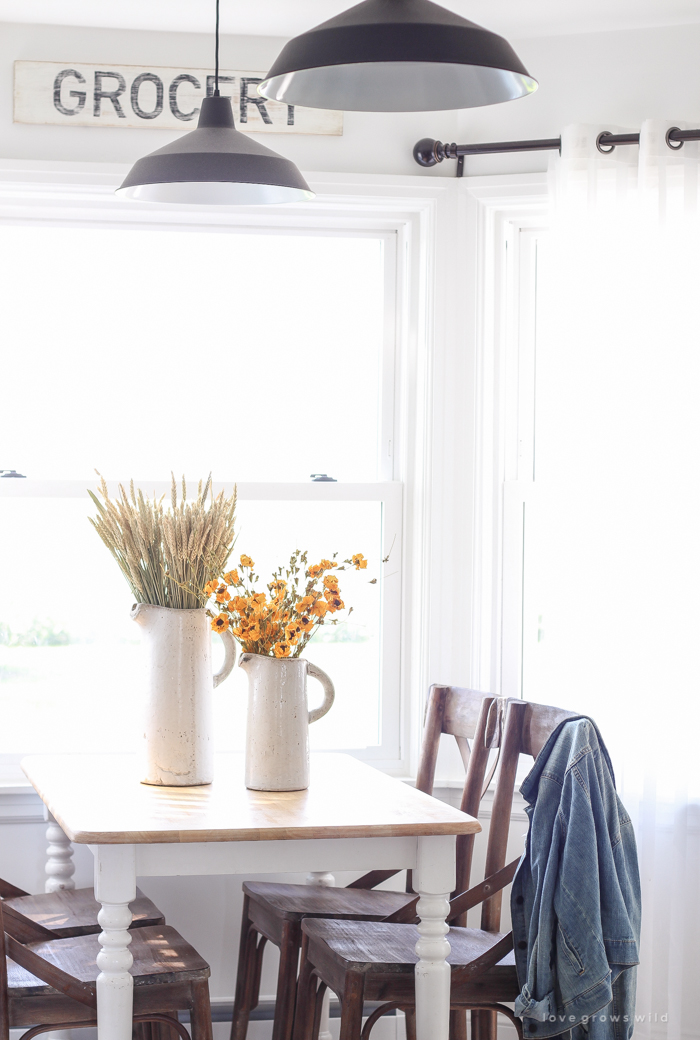 Hi, sweet friends. Today is an exciting day here at our little farmhouse! I'm sharing the first glimpse of our home dressed up for fall (which is quite possibly my favorite season of them all), and I get to introduce something new to you today that I think you're really going to love. In the past, I would spend a ton of time and a small fortune on our seasonal and holiday decorating, and after awhile it seemed to be more of a burden and headache than an enjoyable experience for our family. If you read this post I shared recently (and thank you if you did!), you already know that I'm trying to take a more simple approach to life and blogging now so that I can be a happier, less-stressed me. With this new mantra, I've decided to really cut back on the holiday extravagance this year and focus on more simple, meaningful ways to welcome each new season into our home.
So instead of sharing one big, huge fall home tour with pumpkins spilling out of every crack and crevice of our farmhouse, I'm going to share one small space every week or so with simple and affordable decorating ideas that you can easily replicate in your home! And I even have several amazingly talented ladies joining me in this simple holiday decorating series, so you will have TONS of inspiration to check out over the next few months! The series is officially titled "Farmhouse Holiday Series", and you can see all the women who are participating at the end of this post! Sound like a plan, my loves?
The first place I added a touch of fall this year happened to be our newly-remodeled kitchen. Putting this together probably took me less than an hour from start to finish, and that included a trip to the grocery store for some fresh produce. Here's what I did:
The main focal point of our kitchen is the small table that sits next to our big windows. I kept the centerpiece on the table simple and used large pitchers as vases that I filled with wheat and yellow flowers. I picked up bundles of both in the faux floral section at Hobby Lobby, so they will last all the way through fall!
I put a small wood stool next to the oven so the boys can help me with fall baking… pumpkin bread, apple crisp, and caramel corn are some of our favorites!
Some small white pumpkins and a warm, inviting candle instantly added a cozy touch of autumn to the kitchen, and I also set out some seasonal fruit that the boys can grab as an after school snack. This is one of my favorite decorating tricks… I love using food or items found in nature to decorate our home for each season rather than buying some fancy decor from a store. Try using pears, apples, pumpkins, leaves, acorns, or wheat for your fall decorating!
And last but certainly not least, I left a denim jacket draped over one of the chairs and a pair of cowboy boots on the floor next to the table. Since our family farms, this time of year gets pretty hectic with harvest just around the corner, and most days you'll see pairs of boots and ball caps laying all over the house. This is part of what makes our home and our story unique, so I've learned to embrace these little messes and welcome them as a sign of a new season to come.
I have all the product sources for our kitchen listed below… keep scrolling!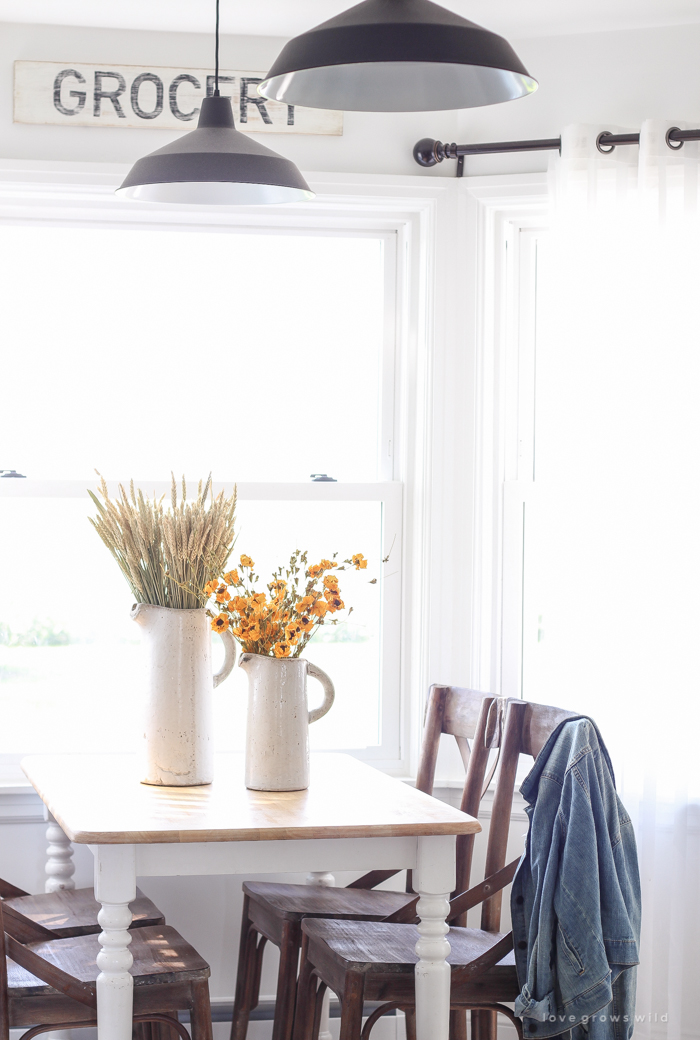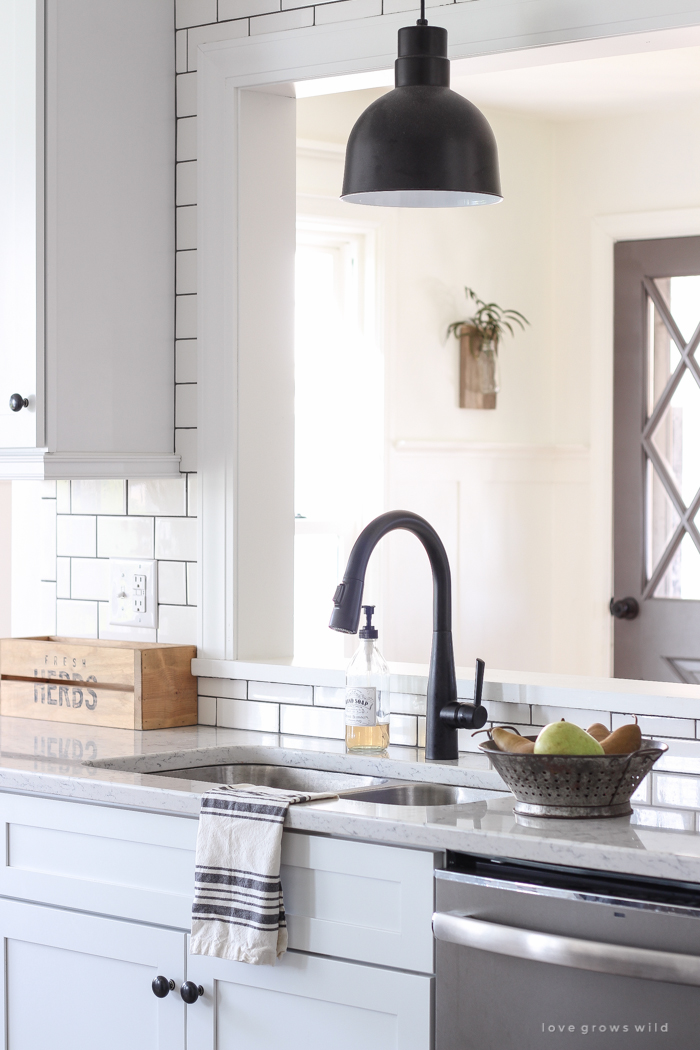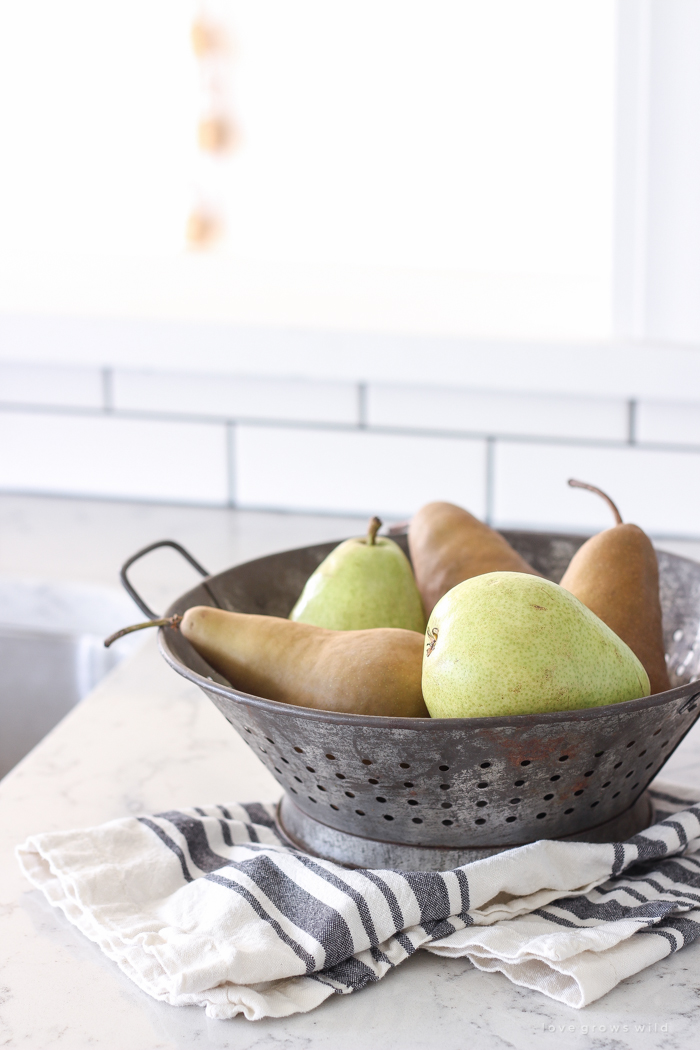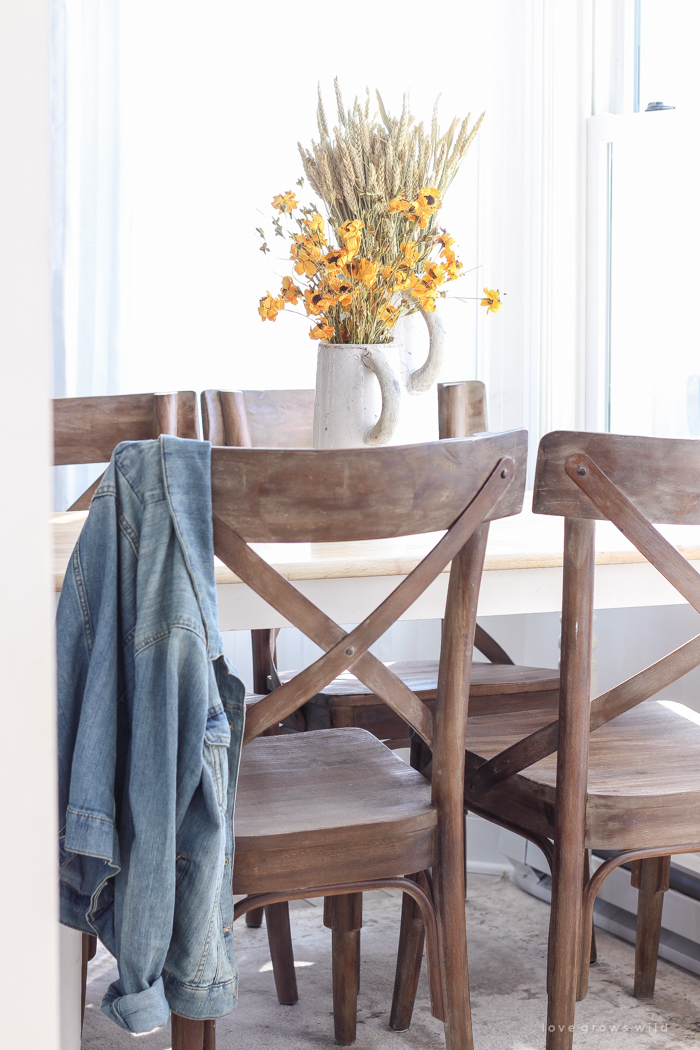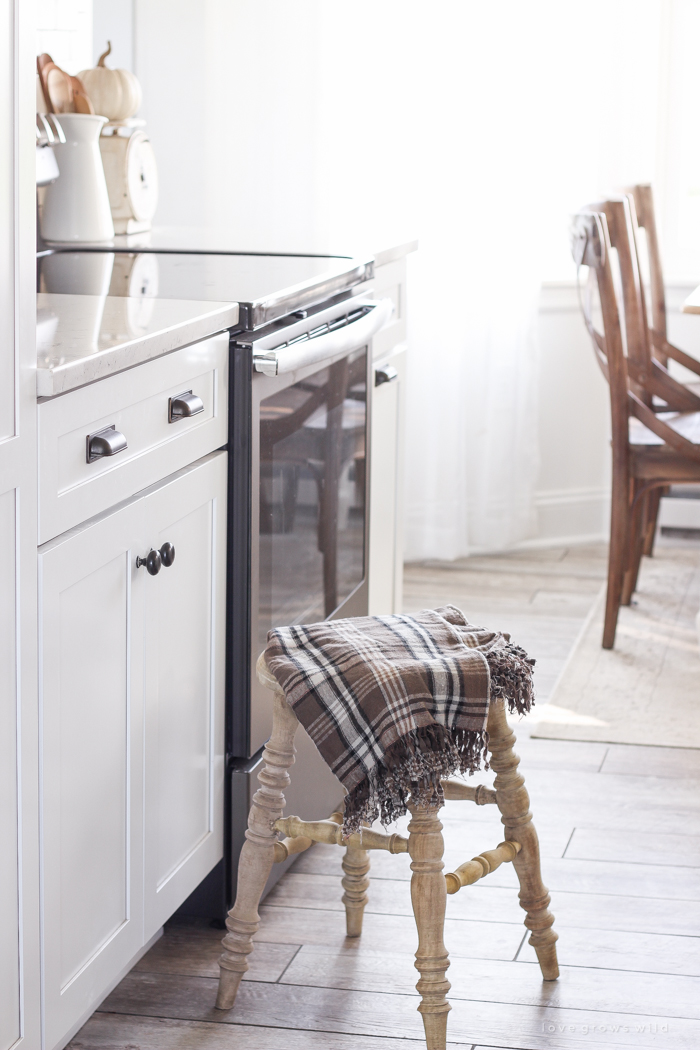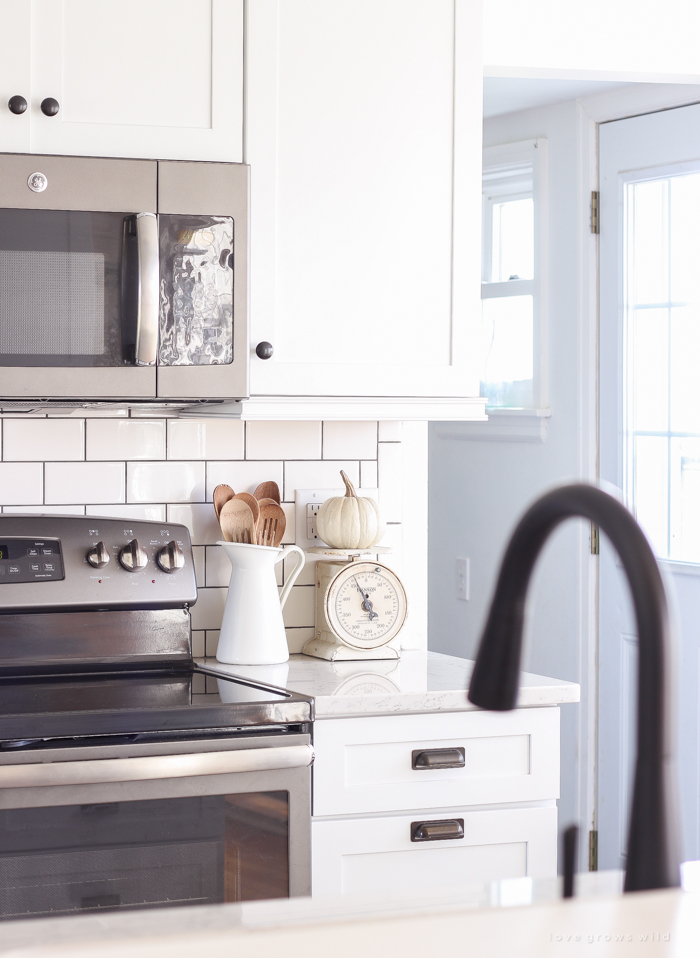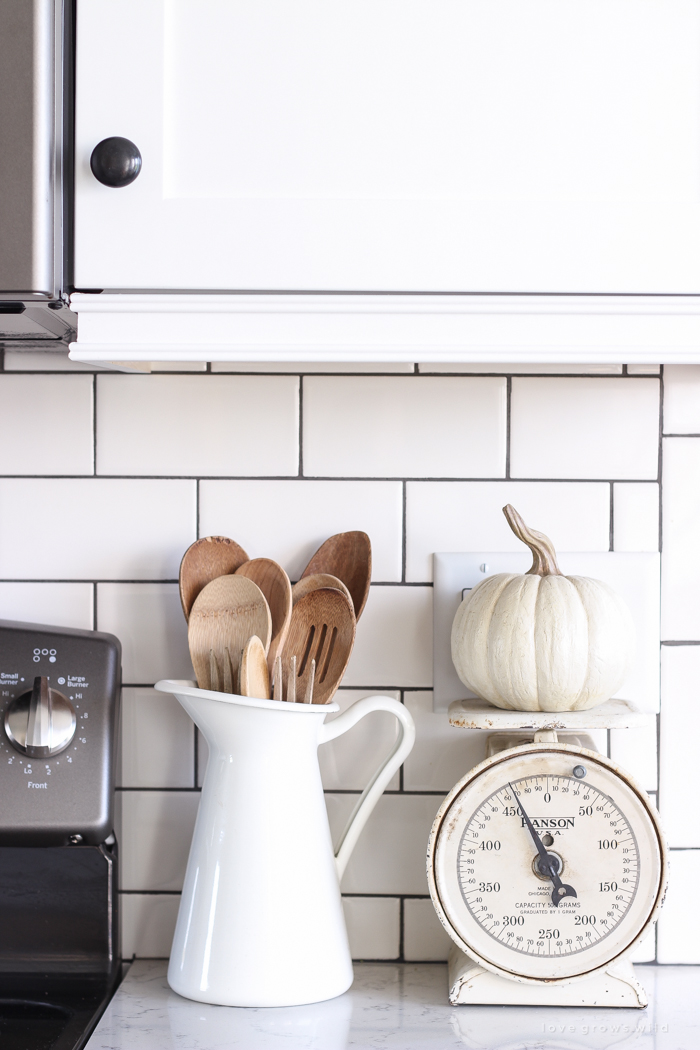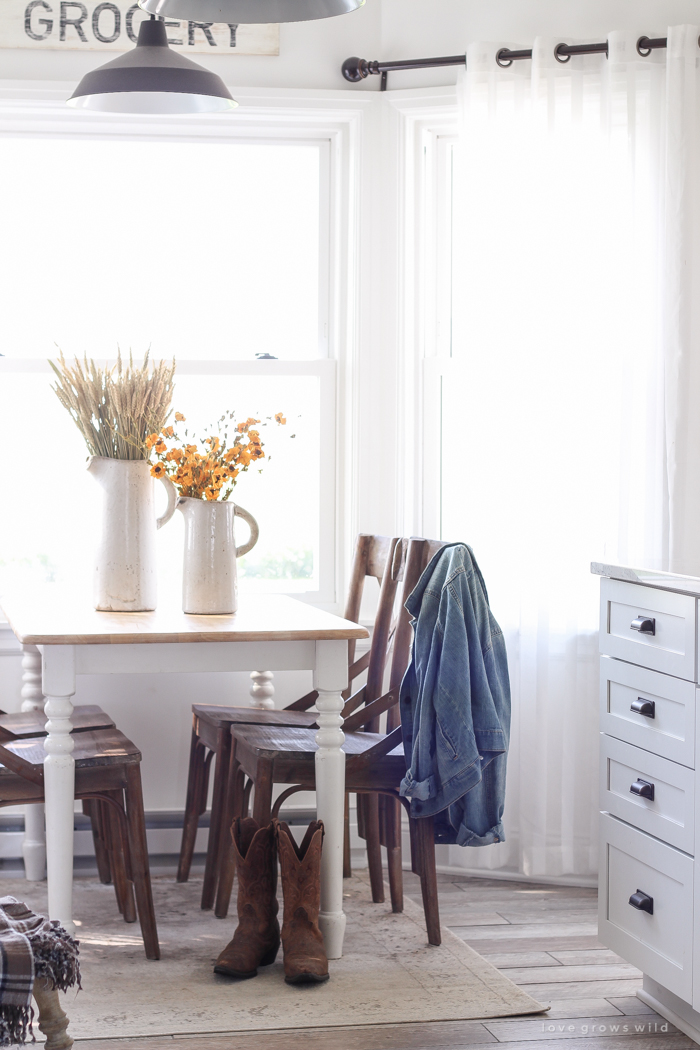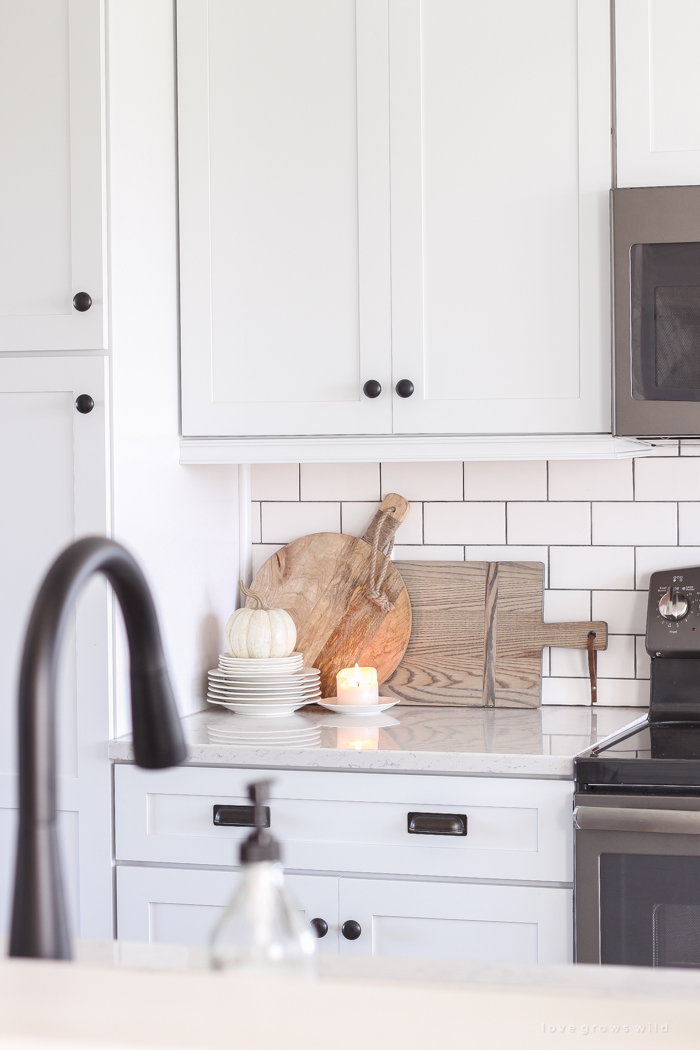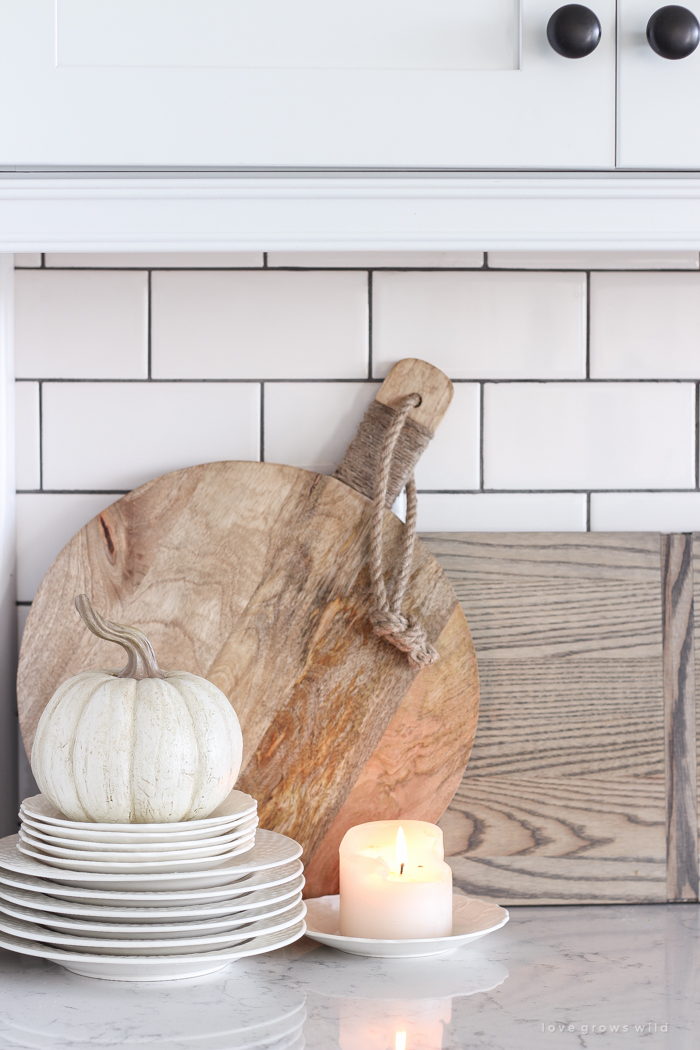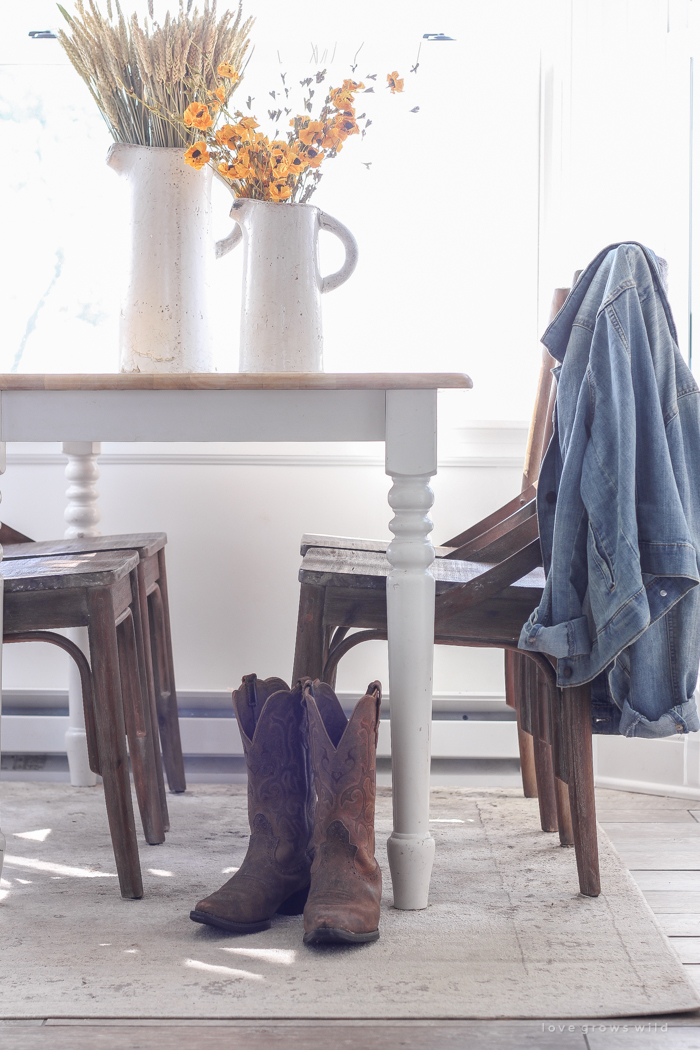 And speaking of pumpkin bread…
The boys and I baked some for you! It's super moist and fluffy with tons of cinnamon and pumpkin flavor, and it bakes perfectly even for me every time. You can get my favorite Pumpkin Bread recipe right here!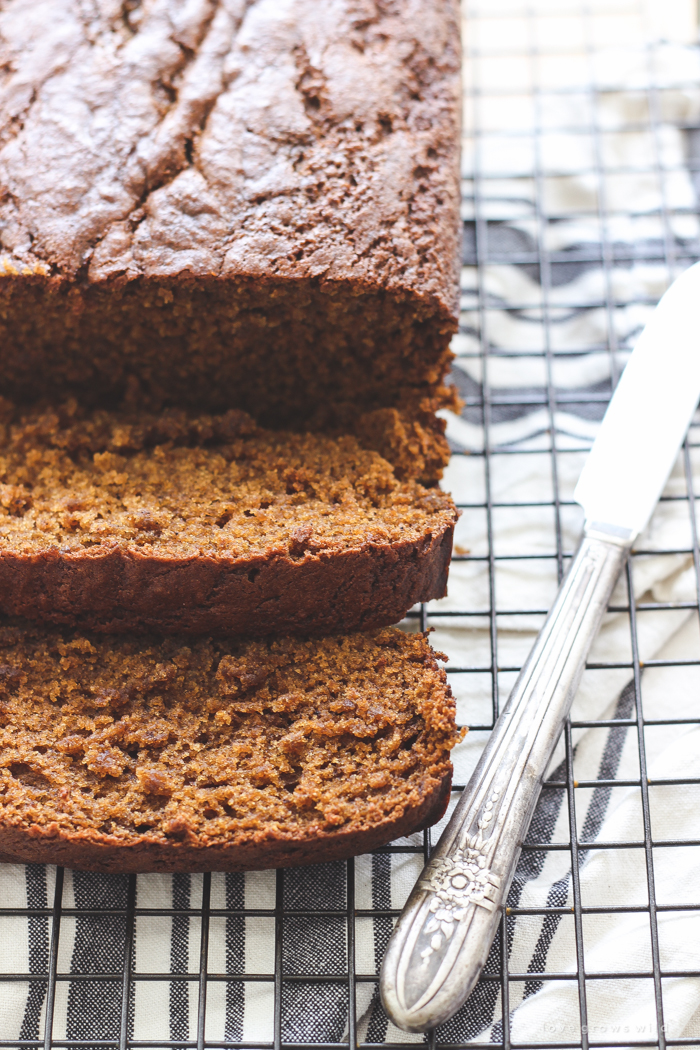 ---
More from the Farmhouse Holiday Series:
---
Ella Claire | Craftberry Bush | Miss Mustard Seed | Jeanne Oliver
Love Grows Wild | Rooms FOR Rent | Shades of Blue Interiors | Dear Lillie
French Country Cottage | My Sweet Savannah | Kindred Vintage | Jennifer Rizzo

---
SOURCES
---
Note: Some of the links in this post are affiliate links, which allows me to make a small commission from your purchase, but your purchase price stays the same. Thank you for helping support our blog!
---
LET'S KEEP IN TOUCH!
---
Subscribe to Blog | Follow on Instagram
Follow on Pinterest | Follow on Facebook