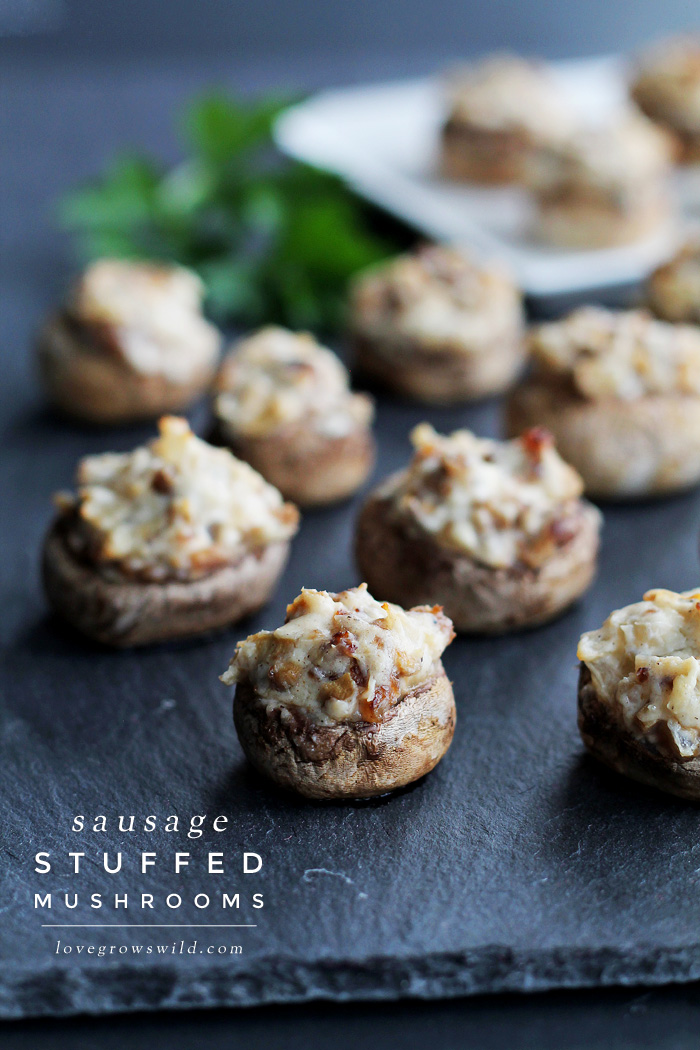 Today I bring you the latest in my appetizer obsession… stuffed mushrooms! Ohhhh man, are these babies good. I'm not exactly sure when it happened, but somewhere between childhood and adulthood, my feelings on mushrooms turned from "Ewww… get those weird, rubbery fungus things away from me!" to "OMG, I want mushrooms on EVERYTHING!"
It's funny how our tastebuds change over time, yeah?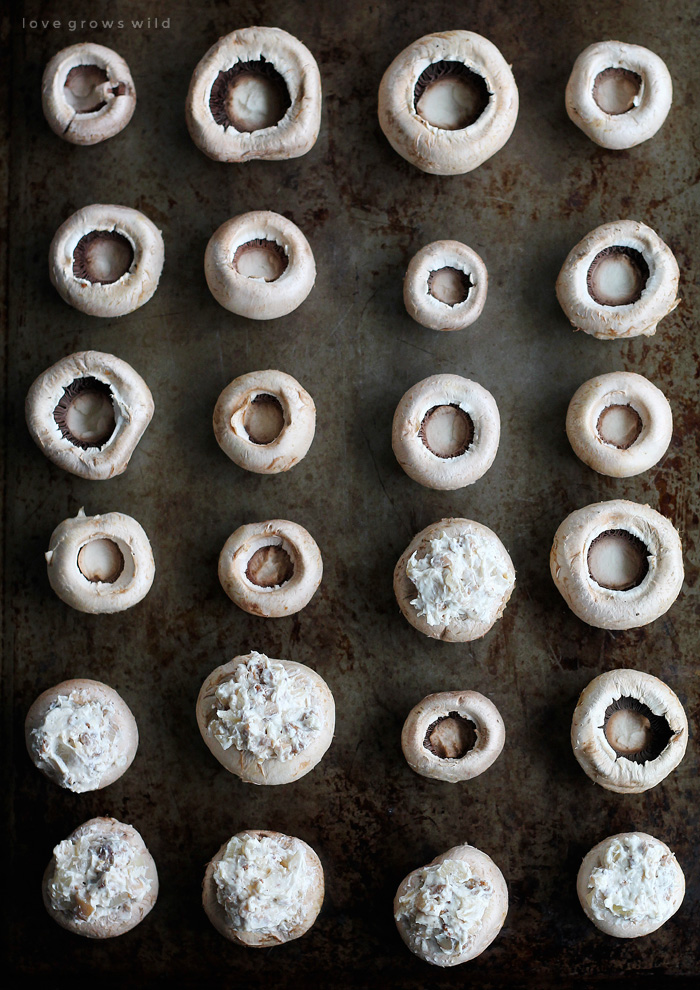 So now that I'm a grown-up and want to consume mushrooms in every way, shape, and form possible, I must say that this, my friends, is one of the best ways I've found. Here's the scoop:
You clean a whole bunch of mushrooms (the regular white button ones work just fine) and pull out the stems. Then you sauté some sausage, onion, garlic, and the mushrooms stems to create a savory, meaty mixture. Now things get REAL good… Stir together some cream cheese and Parmesan cheese and add in the meat mixture. You now have the most delicious, creamy, meaty filling to place inside those little mushrooms, and I promise your kitchen will already smell absolutely amazing.
But just wait… After you scoop a heaping spoonful of the filling into each mushroom, those little stuffed cuties head into the oven where the mushrooms will get juicy and tender, the filling gets hot and a little browned on top, and your belly will start to rumble and say, "Gimme those mushrooms!"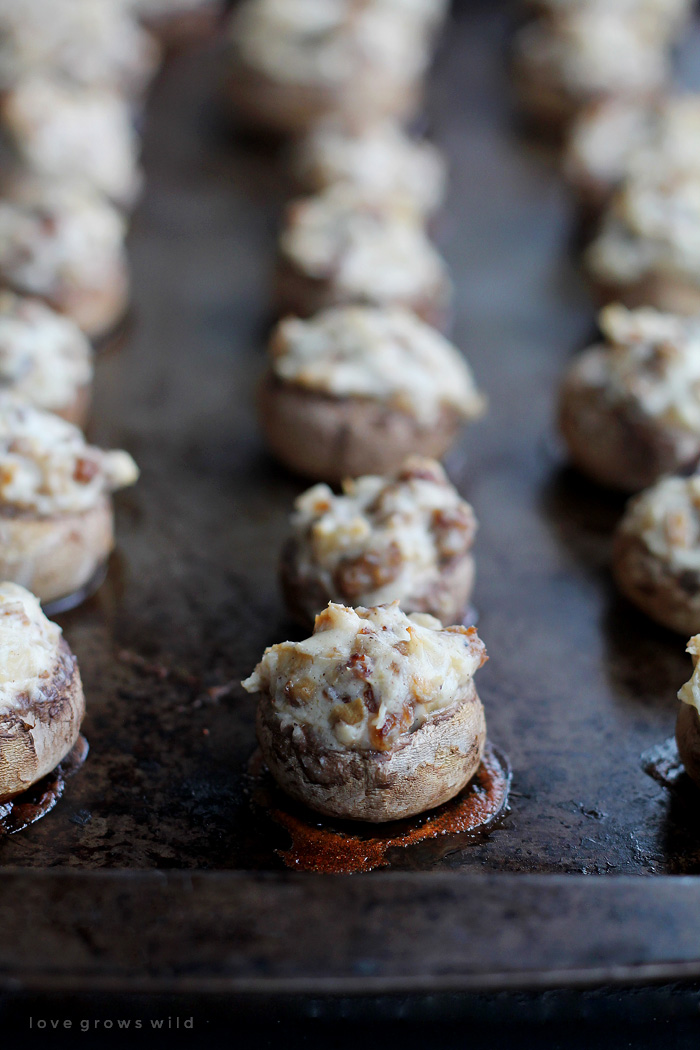 I made these mushrooms probably 3 times over the holidays, and I am dying to make them again for Super Bowl. Little bites like this are the perfect party appetizer, in my opinion. Easy to make, easy to serve, easy to eat!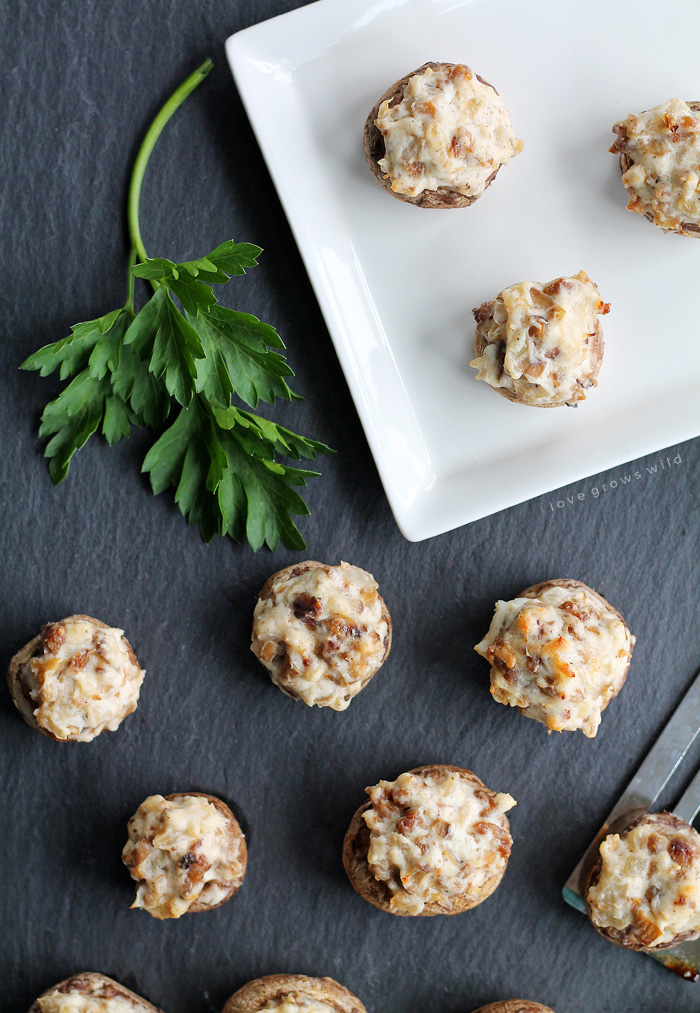 Confession: Since Jeremy and I are the only mushroom-lovers in our household, we like to make an entire meal out of these stuffed little bites of heaven. Add a side salad and a glass of white wine, and I call that a fantastic start to date night!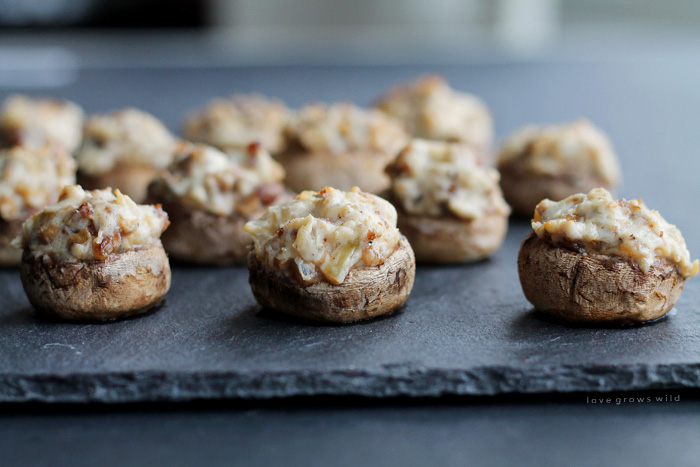 See… no need to wait for a party to make this recipe. You're welcome. 🙂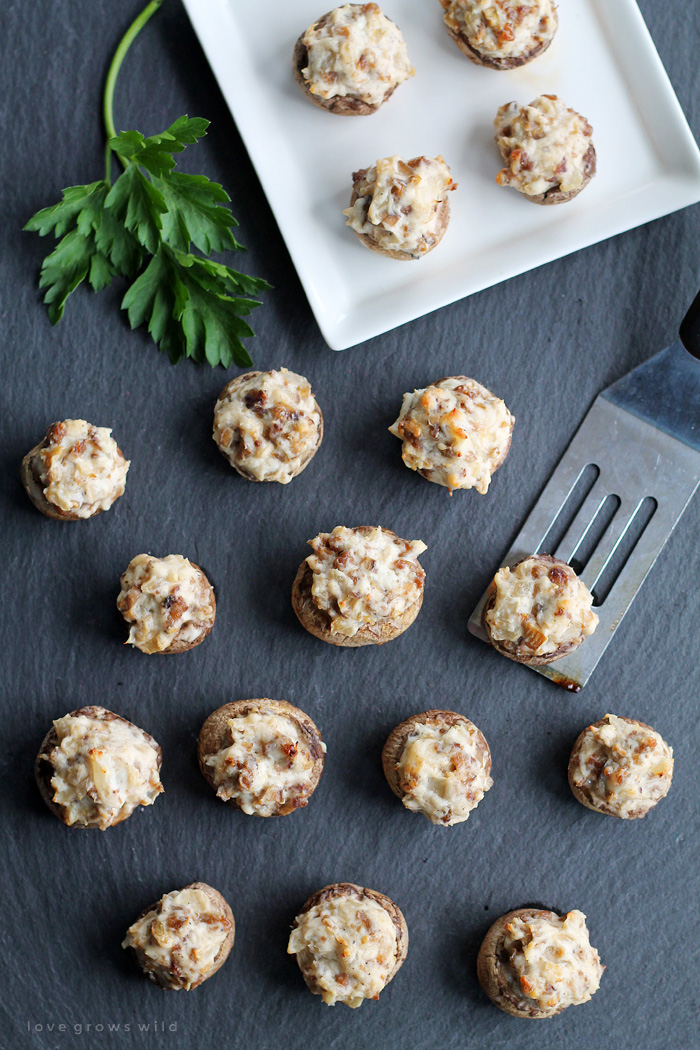 Like what you see? Subscribe to Love Grows Wild so you'll never miss a post!
Follow along on Pinterest, Google+, Instagram, and Facebook for more fun!
Sausage Stuffed Mushrooms
INGREDIENTS
16 ounces white button mushrooms
¼ pound mild pork sausage
¼ cup onion, finely chopped
3 cloves garlic, minced
4 ounces cream cheese
⅓ cup Parmesan cheese, grated
salt and pepper to taste
INSTRUCTIONS
Clean the mushrooms with a damp paper towel and pull out the stems. Finely chop ¼ cup of the mushroom stems and set aside.
In a large skillet, brown and crumble the sausage until cooked through. Transfer to a plate to cool.
Add the onion, garlic, and ¼ cup of reserved mushroom stems to the same skillet and cook 4 minutes on medium-low heat. Season with salt and pepper to taste and remove from heat.
In a large bowl, combine the cream cheese and Parmesan cheese. Add the cooled sausage and mushroom stems and stir to combine.
Preheat oven to 350ºF. Use a small spoon to scoop the sausage mixture into the cavity of each mushroom. Place the mushrooms on a baking sheet and bake for 20-25 minutes until the tops of the mushrooms just start to brown.
– adapted from The Pioneer Woman
Are you making this recipe? I'd LOVE to see it! Post a photo of your creation on Instagram and use the hashtag #MyLGWRecipe. It may just get featured!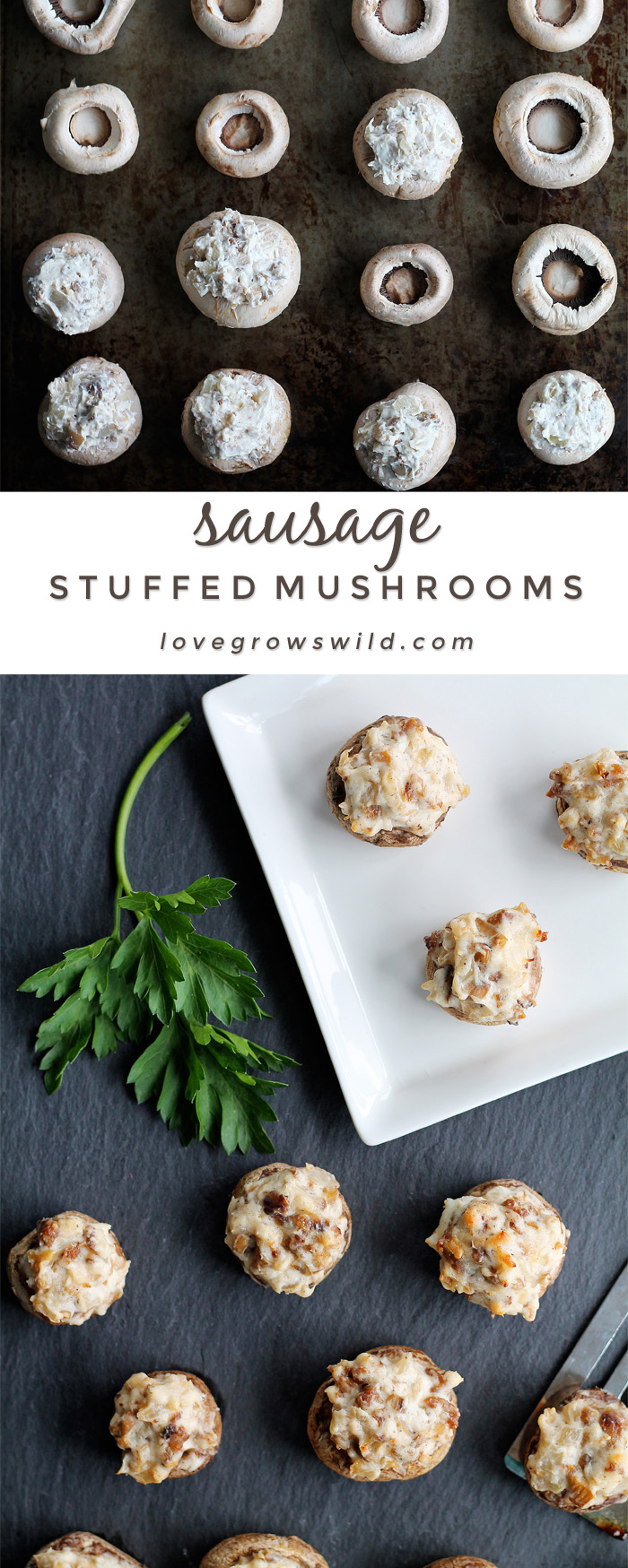 ---
More appetizer ideas: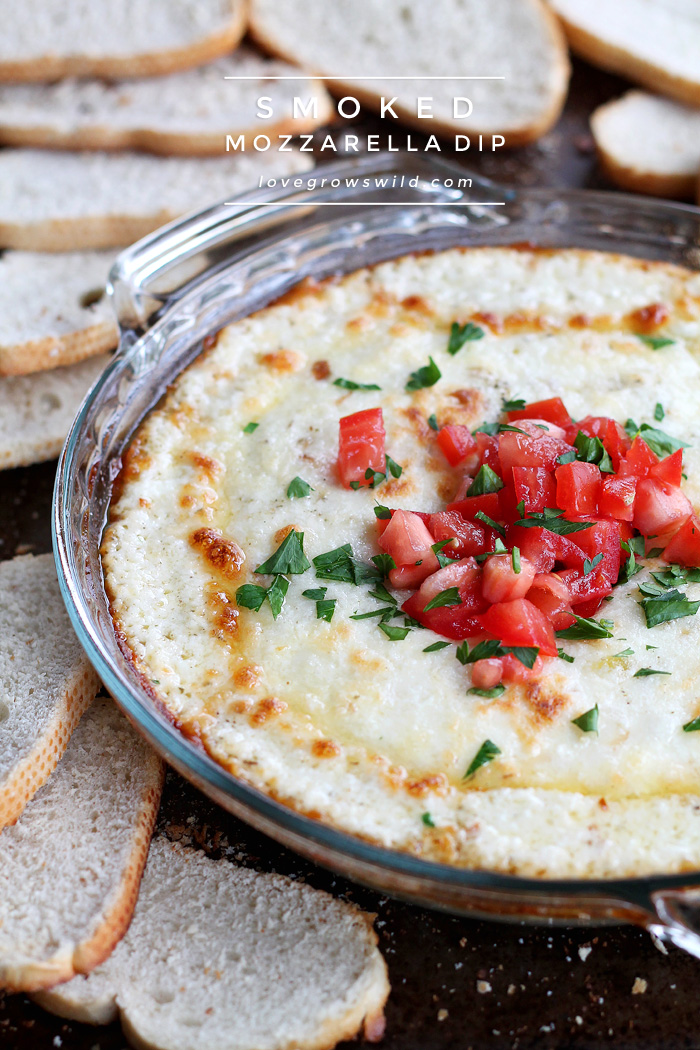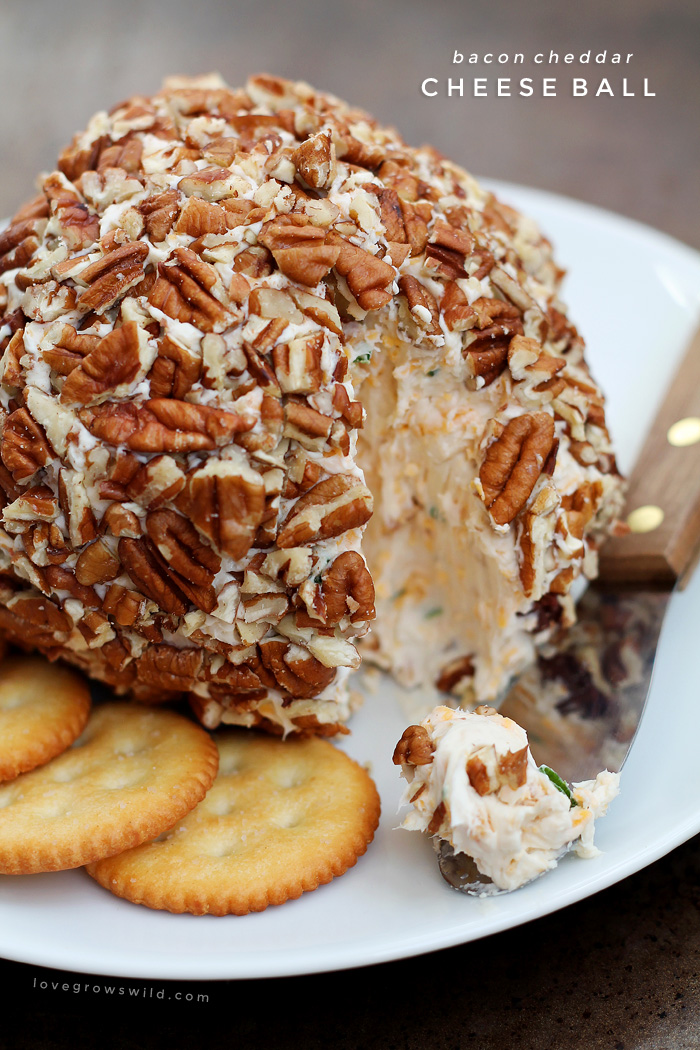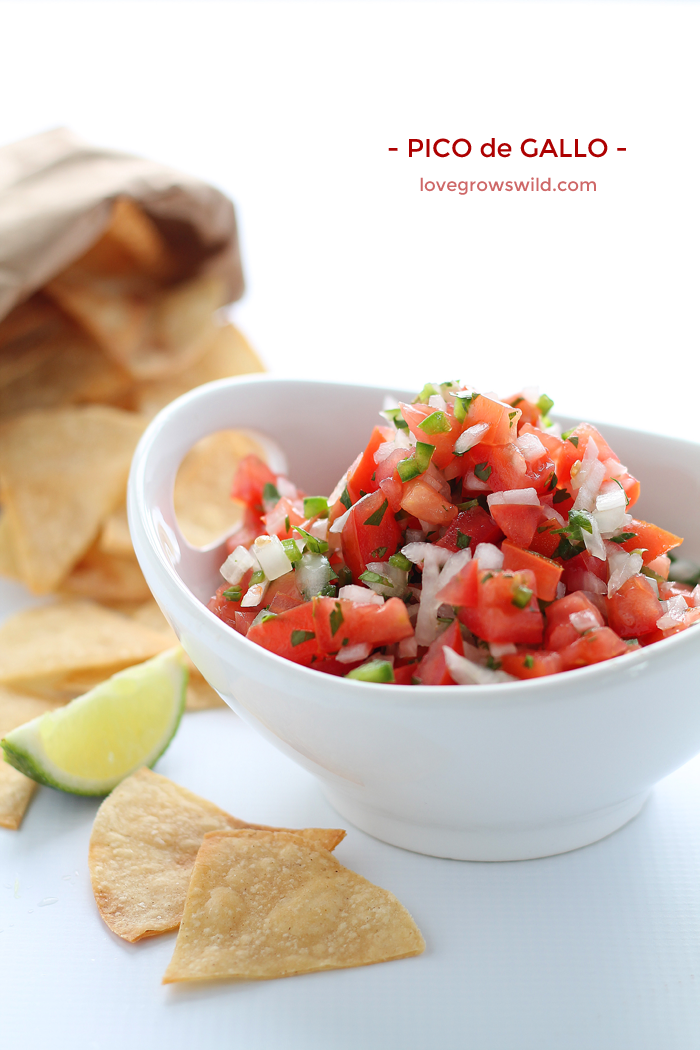 ---
LET'S KEEP IN TOUCH!
Subscribe to Blog | Browse my Shop | Follow on Facebook | Follow on Twitter
Follow on Google+ | Follow on Pinterest | Follow on Instagram