Sausage Stuffed Mushrooms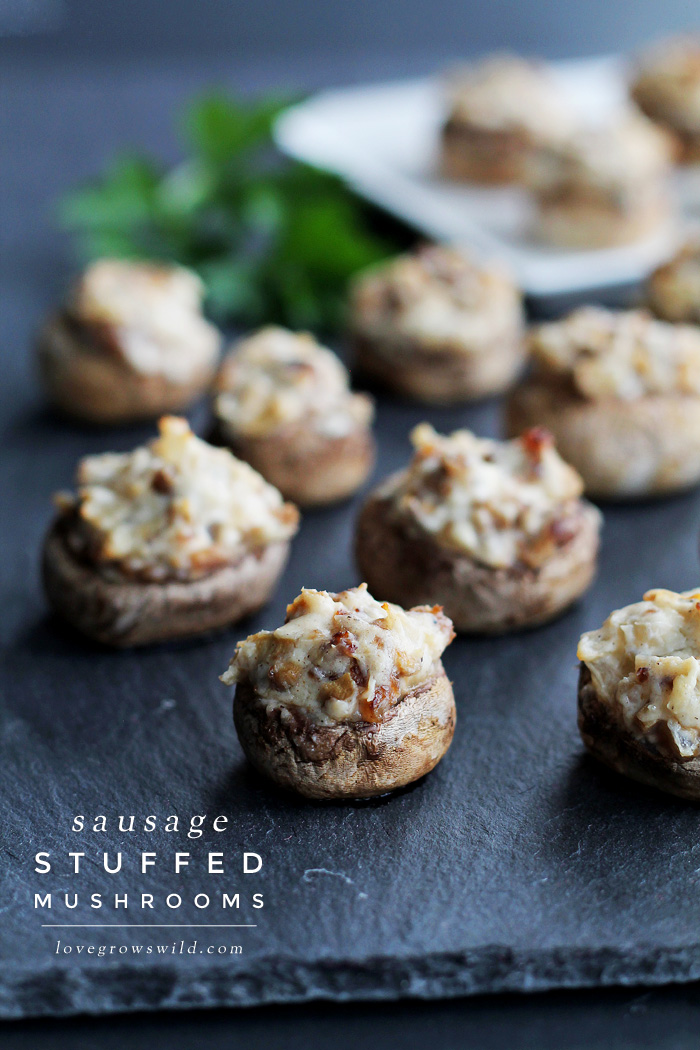 16 ounces white button mushrooms
¼ pound mild pork sausage
¼ cup onion, finely chopped
3 cloves garlic, minced
4 ounces cream cheese
⅓ cup Parmesan cheese, grated
salt and pepper to taste
Clean the mushrooms with a damp paper towel and pull out the stems. Finely chop ¼ cup of the mushroom stems and set aside.
In a large skillet, brown and crumble the sausage until cooked through. Transfer to a plate to cool.
Add the onion, garlic, and ¼ cup of reserved mushroom stems to the same skillet and cook 4 minutes on medium-low heat. Season with salt and pepper to taste and remove from heat.
In a large bowl, combine the cream cheese and Parmesan cheese. Add the cooled sausage and mushroom stems and stir to combine.
Preheat oven to 350ºF. Use a small spoon to scoop the sausage mixture into the cavity of each mushroom. Place the mushrooms on a baking sheet and bake for 20-25 minutes until the tops of the mushrooms just start to brown.
Recipe by
Love Grows Wild
at https://lovegrowswild.com/2015/01/sausage-stuffed-mushrooms/