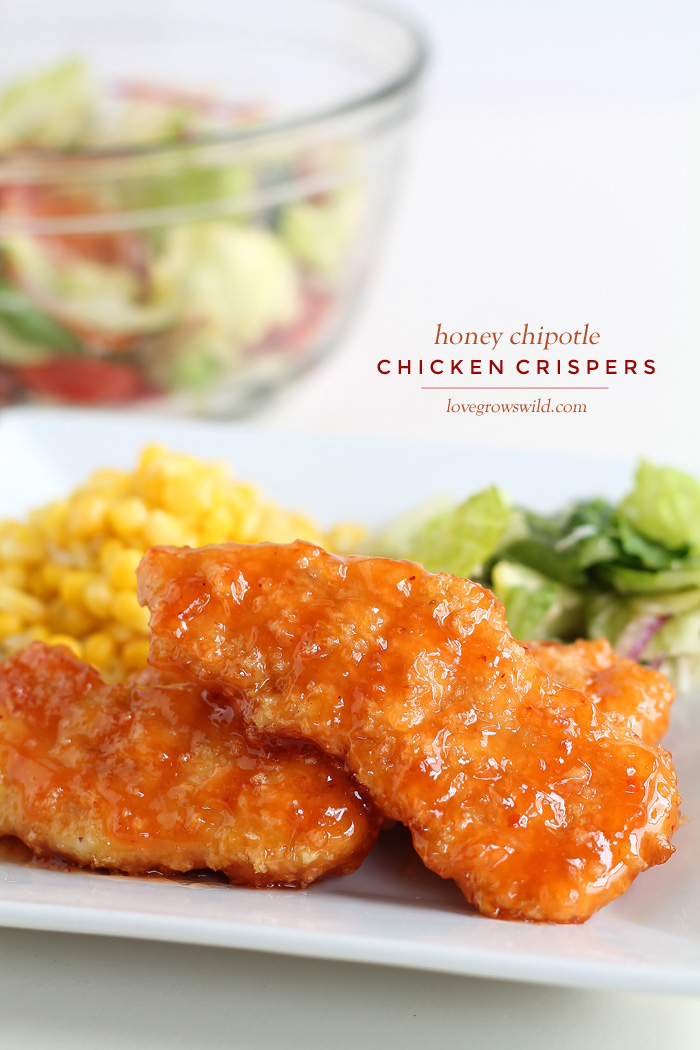 This recipe has rocked our dinner menu lately, and I've been dying to share it with you! Today is all about these amazing Honey Chipotle Chicken Crispers… sound familiar? Easy baked chicken tenders smothered in a sweet and tangy honey chipotle sauce for a dinner that the whole family will love!
If you've ever been to a Chili's restaurant, I'm sure you've heard of this recipe before! The first time I ever went to a Chili's, I ordered these sticky-sweet chicken crispers, and it's been my go-to favorite ever since. If this is your favorite menu item too, you are going to be SO happy when I teach you how to make them at home! (happy dance)
If you've never had the pleasure of devouring a plate of this honey-chipotle goodness, I'll share with you why it's so amazing and why you should most definitely make them at home: First, you can't go wrong with crispy breaded chicken. Crunchy on the outside, tender on the inside. It's a great start to any recipe. This version is baked, not fried, which saves a ton of calories AND mess in your kitchen. That's what I like to call a win-win.
Second, this recipe can be whipped up pretty quickly, even on busy days. The chicken is cut into small tenders, so it only cooks about 16 minutes in the oven.
Third, the flavor. Ohhh… the flavor! I'll preface this by saying that I am actually NOT a fan of super spicy foods, but the honey in this recipe balances the spicy chipotle flavor beautifully, creating a sweet heat in the sauce that tastes JUST like the restaurant version. While the sauce cooks, it becomes thick and sticky, which is the perfect consistency for dipping the chicken in. The bright orange sauce covers the chicken in a gorgeous, thick glaze that makes for a beautiful presentation when served!
I like to serve these chicken crispers with a fresh salad and some corn on the cob, but a side of french fries or coleslaw would also be delicious! And if you're part of my family, a side of ranch for dipping is a must. If you have little ones who are sensitive to spicy foods, this is a great trick for getting them to try foods like this too! I hope you enjoy this restaurant recipe recreation as much as we do!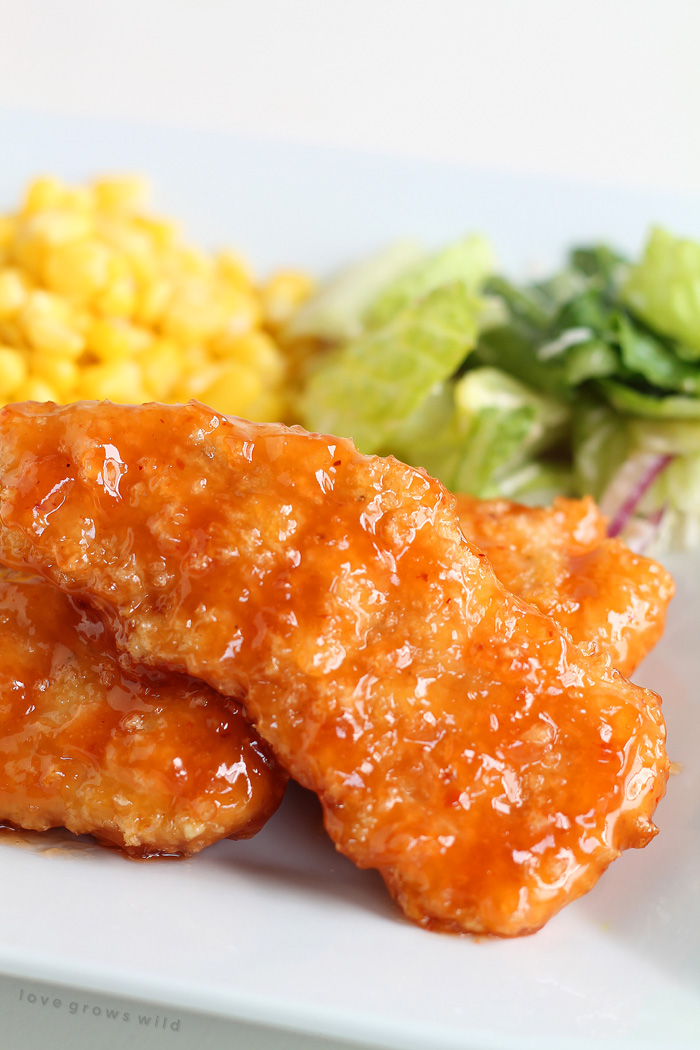 Like what you see? Subscribe to Love Grows Wild so you'll never miss a post!
Follow along on Pinterest, Google+, Instagram, and Facebook for more fun!
Honey Chipotle Chicken Crispers
Easy baked chicken tenders smothered in a sweet, tangy honey chipotle sauce!
INGREDIENTS
For the chicken:
2 boneless skinless chicken breasts, pounded to ½ inch thickness and cut into strips
1 cup flour
1 teaspoon each salt and pepper
2 eggs, lightly beaten
2 cups panko bread crumbs

For the sauce:
½ cup granulated sugar
⅓ cup honey
¼ cup ketchup
1 tablespoon white vinegar
2 teaspoons chipotle adobo sauce
½ teaspoon salt
½ teaspoon garlic powder
2 tablespoons cornstarch
INSTRUCTIONS
For the chicken: Preheat oven to 400°F. In a large zip-top bag, add the flour, salt, and pepper. Seal bag and shake to combine ingredients. Place the eggs in a shallow bowl and the panko bread crumbs in a second shallow bowl. Drop a few pieces of chicken into the flour mixture and toss to coat. Then dip the chicken into the egg, turning to coat. Last dip the chicken into the bread crumbs, turning to coat and place on a baking rack set inside a baking sheet. Repeat until all chicken is coated. Bake for 16 minutes, or until chicken is crispy and cooked through. Remove from the oven and dip chicken into the honey chipotle sauce (see below). Serve warm with ranch for dipping and corn on the cob, fries, or coleslaw on the side.
For the sauce: While the chicken strips are baking, prepare the sauce. Add all the ingredients except the corn starch in a small saucepan and stir to combine. Bring to a gentle boil, whisking throughout. Once sauce comes to a boil, combine the cornstarch with ⅓ cup cold water in a small bowl and pour into the sauce. Reduce heat to low and stir occasionally until chicken is out of the oven and ready to be dipped in sauce.
NOTES
- For the sauce ingredients, chipotle adobo is the sauce that chipotle peppers are packed in. You can find them canned in the international foods section at the grocery store. I just remove the chipotle peppers from the can and scoop out the sauce at the bottom.

- If you'd like your sauce to be on the spicier side, add a teaspoon or two of hot sauce to the sauce. I prefer it without!
– adapted from Creme de la Crumb
---
Still hungry? Try these tasty recipes: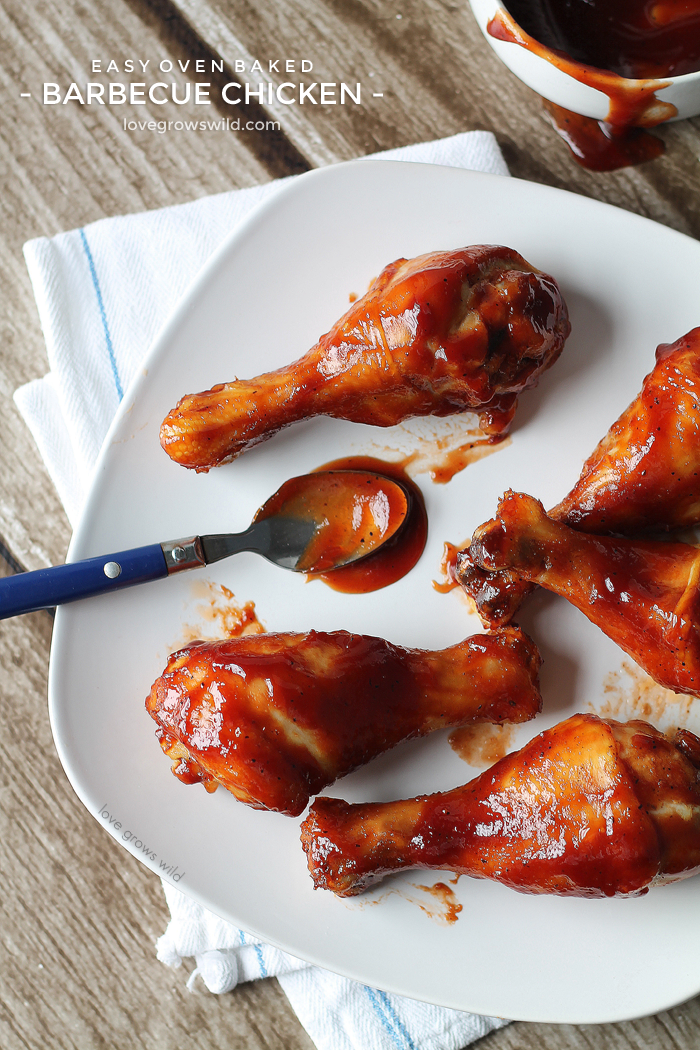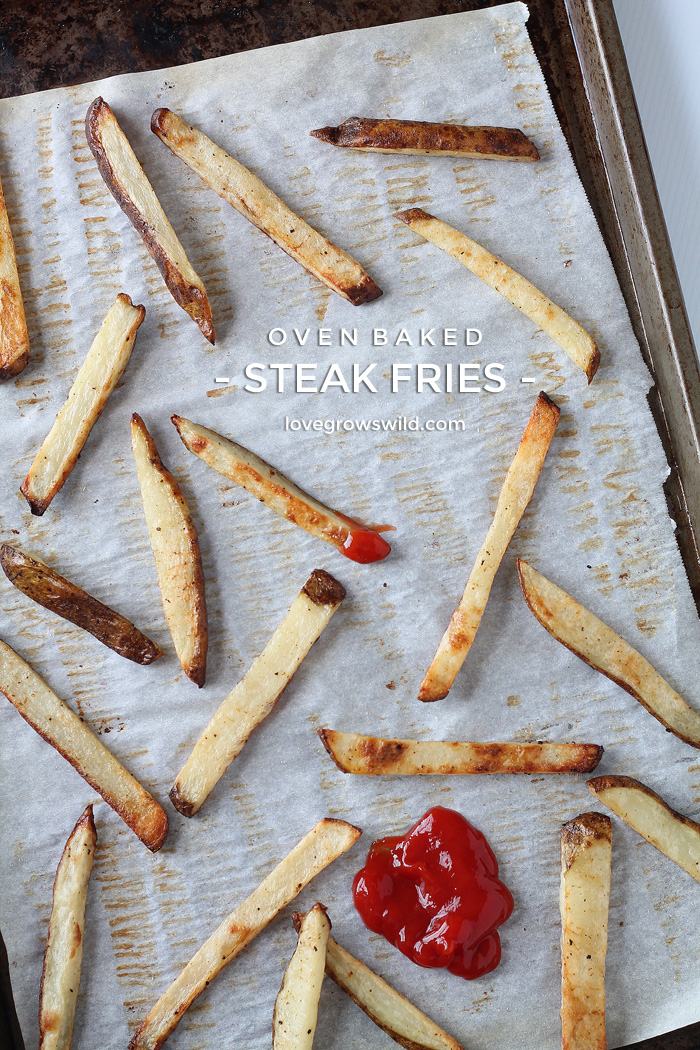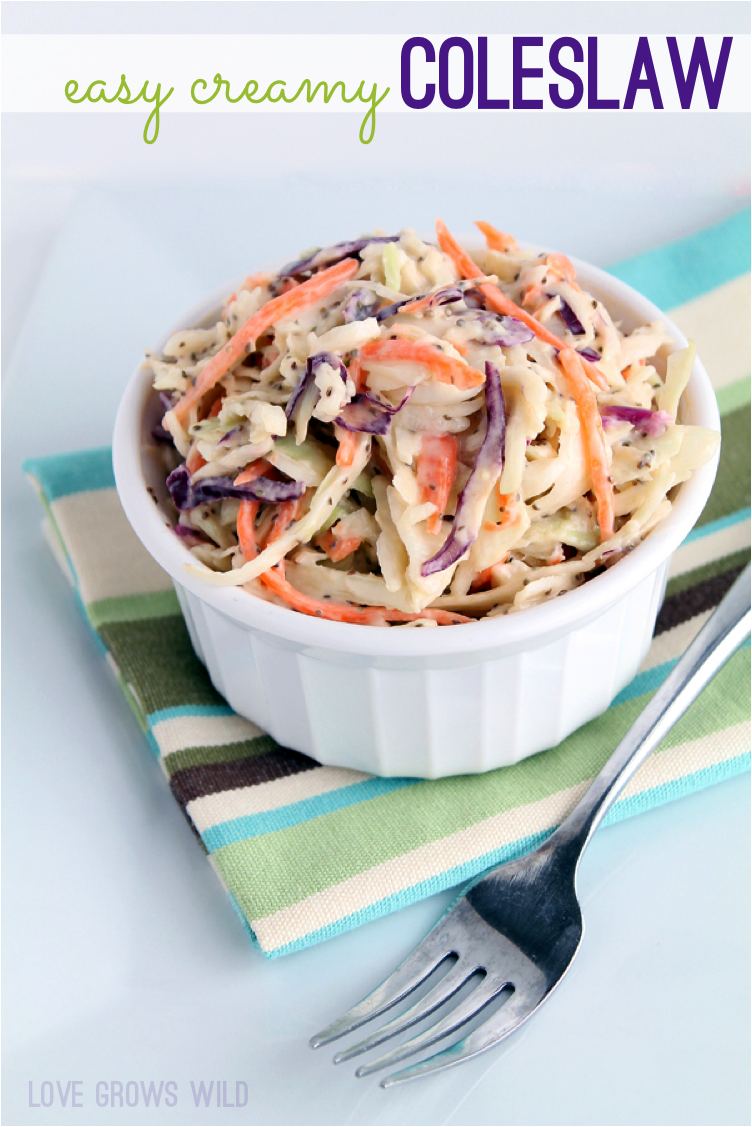 ---
LET'S KEEP IN TOUCH!
Subscribe to Blog | Browse my Shop | Follow on Facebook | Follow on Twitter
Follow on Google+ | Follow on Pinterest | Follow on Instagram