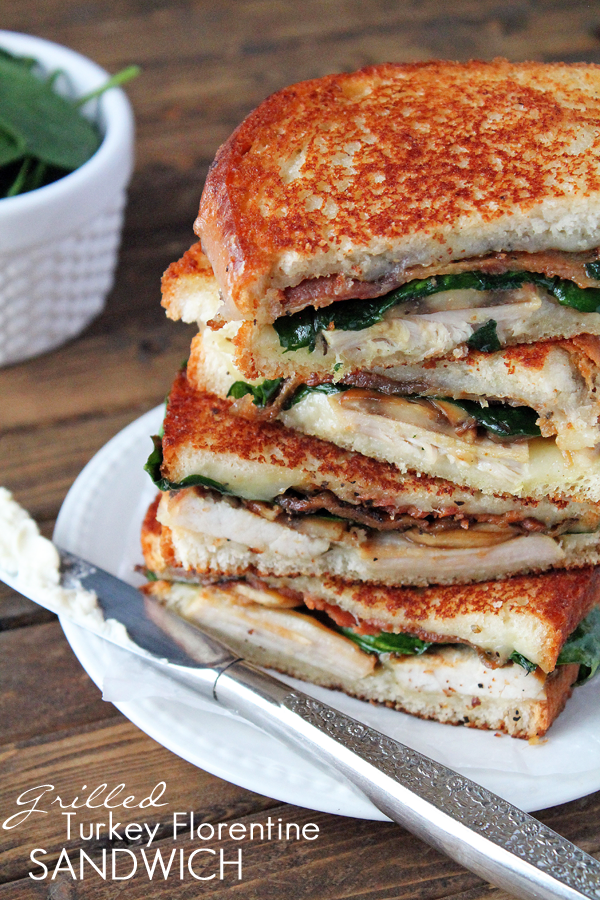 Well, there's only one day left until Thanksgiving, and I'm sure you're up to your eyeballs in holiday recipes! There's probably a turkey in your refrigerator ready to be roasted, freshly baked pies lining your countertops, and a pantry full of ingredients ready to be transformed into the perfect Thanksgiving meal… But what happens after Thanksgiving is over? When all the family leaves and you're left with a ridiculous overabundance of food because (if you're anything like me) you find it impossible to cook for the number of people you're serving or even anywhere remotely close! Well, guess what ya'll… I have the answer you've been looking for!
Enter: Grilled Turkey Florentine Sandwiches.
This is like the holy grail of grilled cheese, people. Picture this: tender slices of roasted turkey, sliced mushrooms cooked in butter, fresh baby spinach, crispy peppered bacon, and not one, but TWO slices of provolone cheese all sandwiched between two pieces of buttered bread sprinkled with garlic powder and grilled to perfection. Why yes, I agree. This MUST be what Heaven looks like!
So you have to promise me ONE thing tomorrow, okay? Lean in real close so you can hear me…
You MUST save some turkey for this sandwich!!!
You know there's going to be turkey leftover, so make sure you grab some to make these sandwiches! You definitely won't regret it!
To check out this recipe and other tasty tips, CLICK HERE!
I'm sharing this recipe for Grilled Turkey Florentine Sandwiches over at The Recipe Critic today, so make sure you follow me on over to grab it! HAPPY THANKSGIVING to you, my sweet friend!
Don't forget about these other tasty Thanksgiving recipes!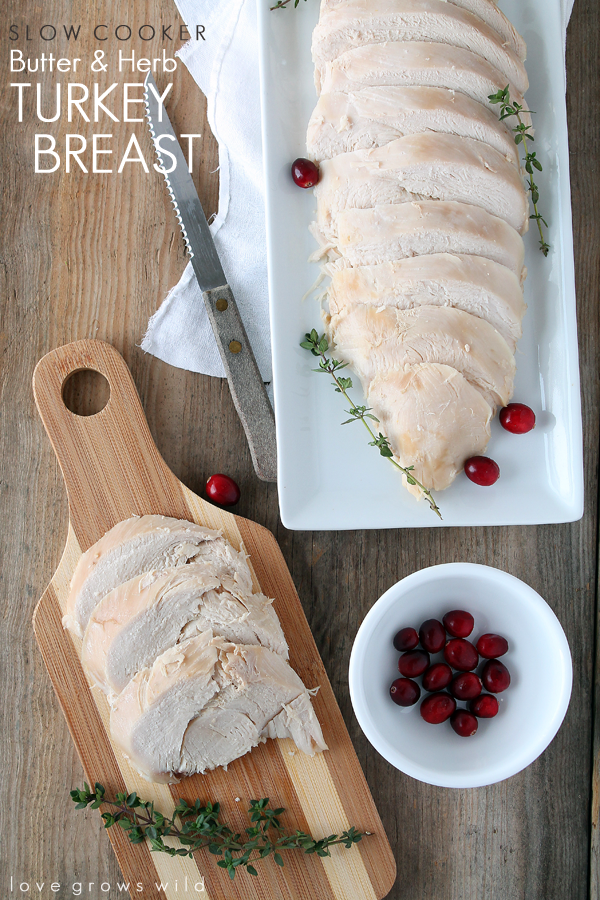 Slow Cooker Butter & Herb Turkey Breast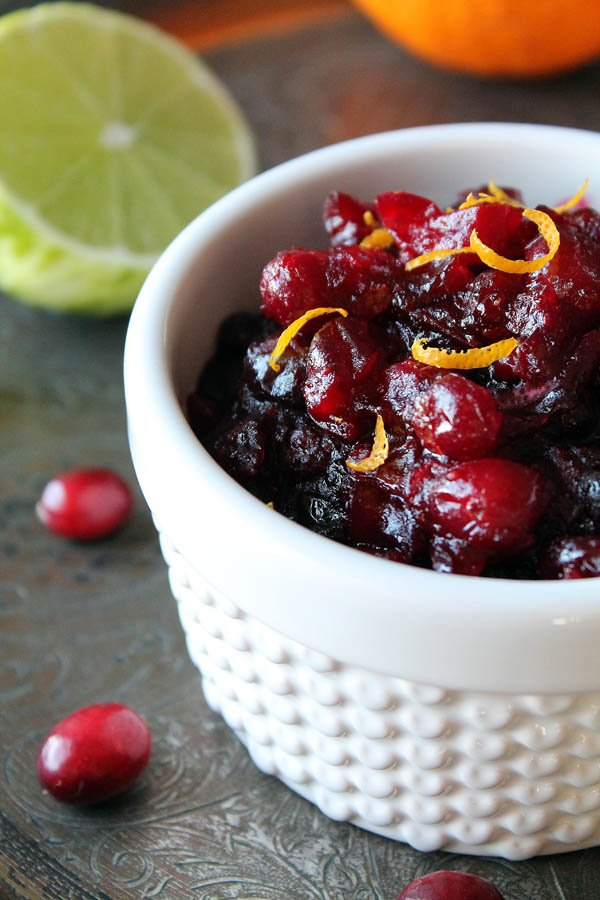 Orange & Lime Cranberry Sauce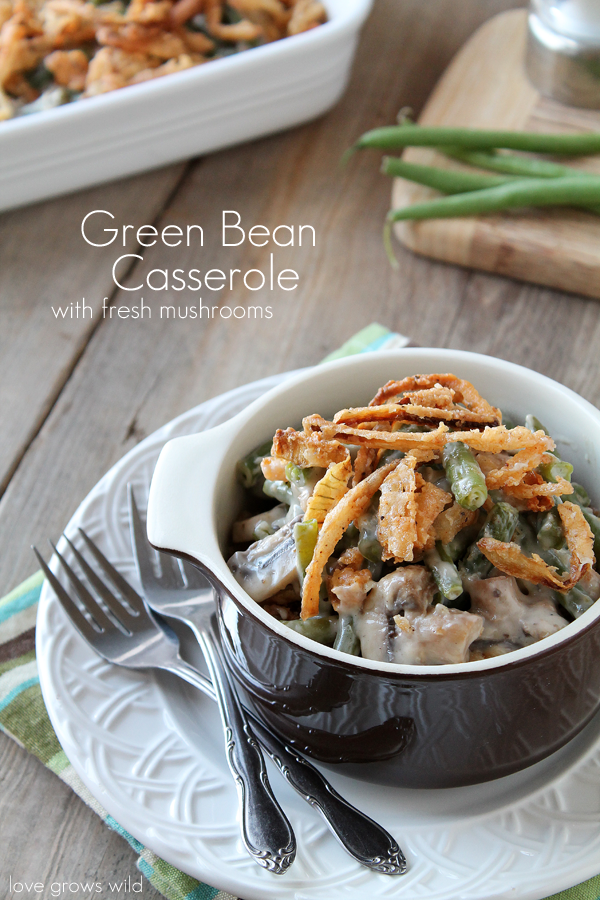 Green Bean Casserole with Mushrooms & Homemade Crispy Onion Strings
Let's Keep in Touch!
Subscribe to Blog | Browse my Shop | Follow on Facebook | Follow on Twitter
Follow on Google+ | Follow on Pinterest | Follow on Instagram | Subscribe to Newsletter

P.S. I'm sharing this post at some awesome link parties… Check them out HERE!