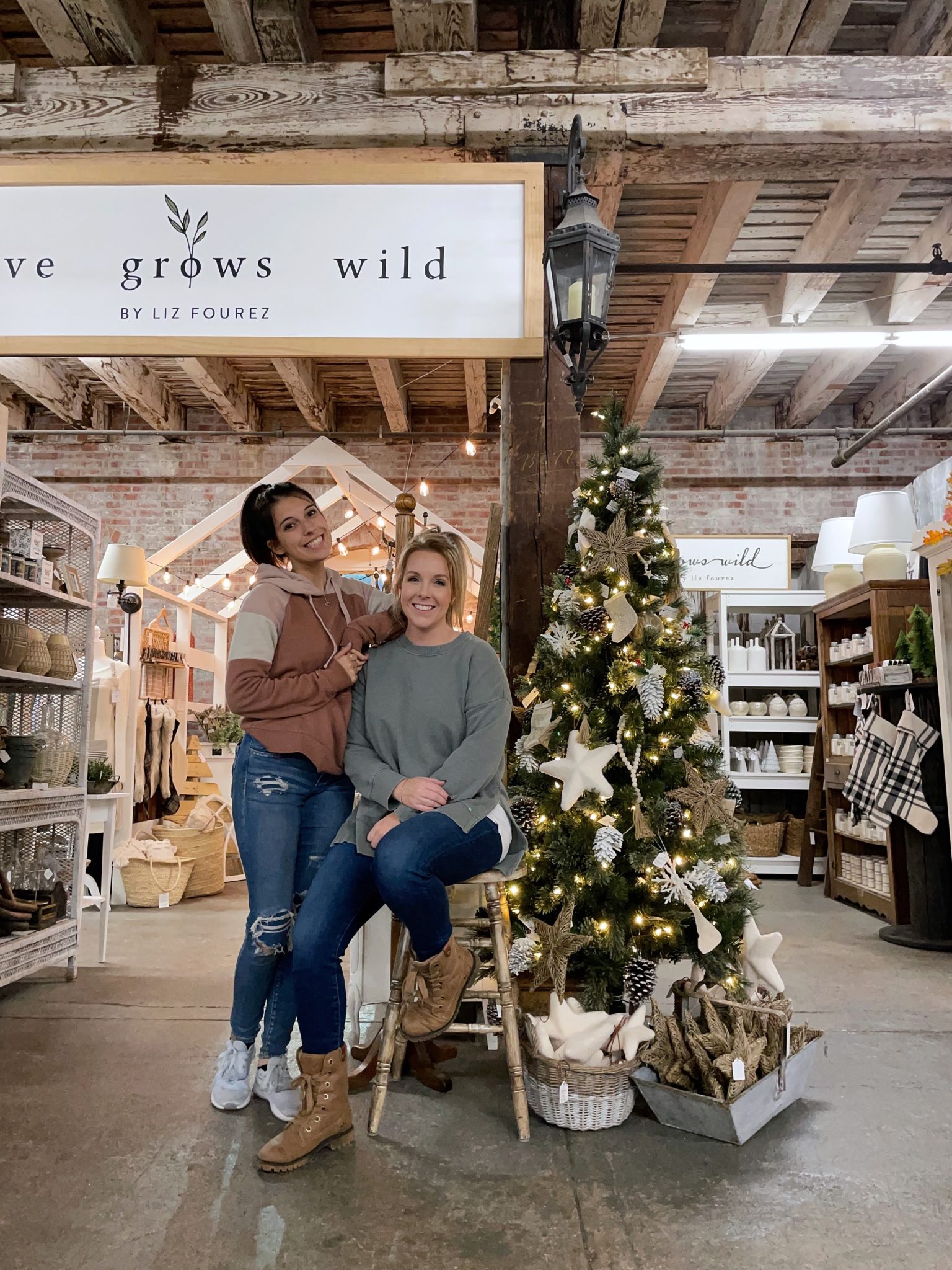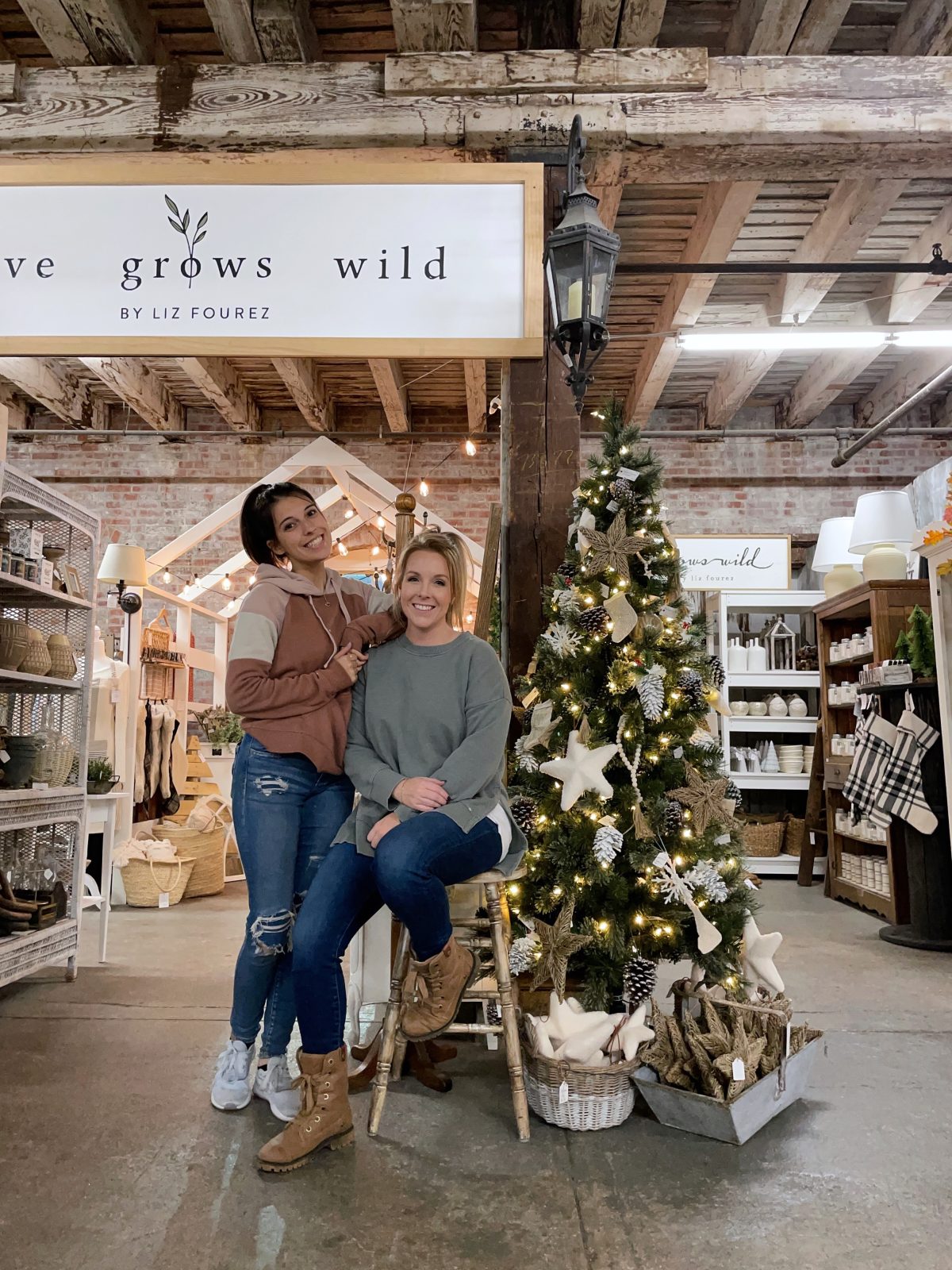 In 2017 I had been writing this blog for five years sharing my passion for decorating. I began wanting more than just online inspiration and to reach people in a more personal way. So in the summer of 2017 I opened a small retail shop in my home state of Indiana and filled it with items I love and decorate my own home with.
This year marks the 5th Christmas season we've been open, which is still so wild to me. I remember feeling like I had no clue what I was doing when I first opened up the shop, but I knew in my heart what I wanted to offer to others with the same passion for home. A ton of trial and error. A million hours putting on price tags and hauling items to and from Love Grows Wild headquarters… (a.k.a. my tiny farmhouse). It has been quite a journey from where I first started up on the second floor of the most amazing old warehouse turned antique store in Indiana. You can see some behind the scenes of when we moved down to the first floor and expanded back in 2019 here.
A few weeks ago we completed our biggest restock yet to prepare for the Christmas season, and I finally remembered to slow down just long enough to prop my phone up and catch some video of all the work and chaos that goes into resetting the store for the busiest shopping season all year.
There is so much that goes into running the store…
finding, ordering, antiquing, and curating item to sell
unboxing & unpackaging
pricing & photographing
hauling everything up to the shop
cleaning, stocking, and arranging displays
managing inventory & marketing
and a million other tasks that have to come together quickly when it's restock week
One of the biggest blessings this year was hiring my first employee to help me manage the shop. Writing and creating for my blog is such a deeply personal part of my job, but I definitely needed help being able to manage all the other aspects of Love Grows Wild. I've been able to accomplish so many things that would have fallen by the wayside before, and it also has been such a welcome change having another female working beside me to help build what I've always dreamed of.
I hope you enjoy a peek into the shop this holiday season, as I know many of you aren't close enough to come visit in person. Watch the video below and take a little tour of Love Grows Wild Market at Christmas.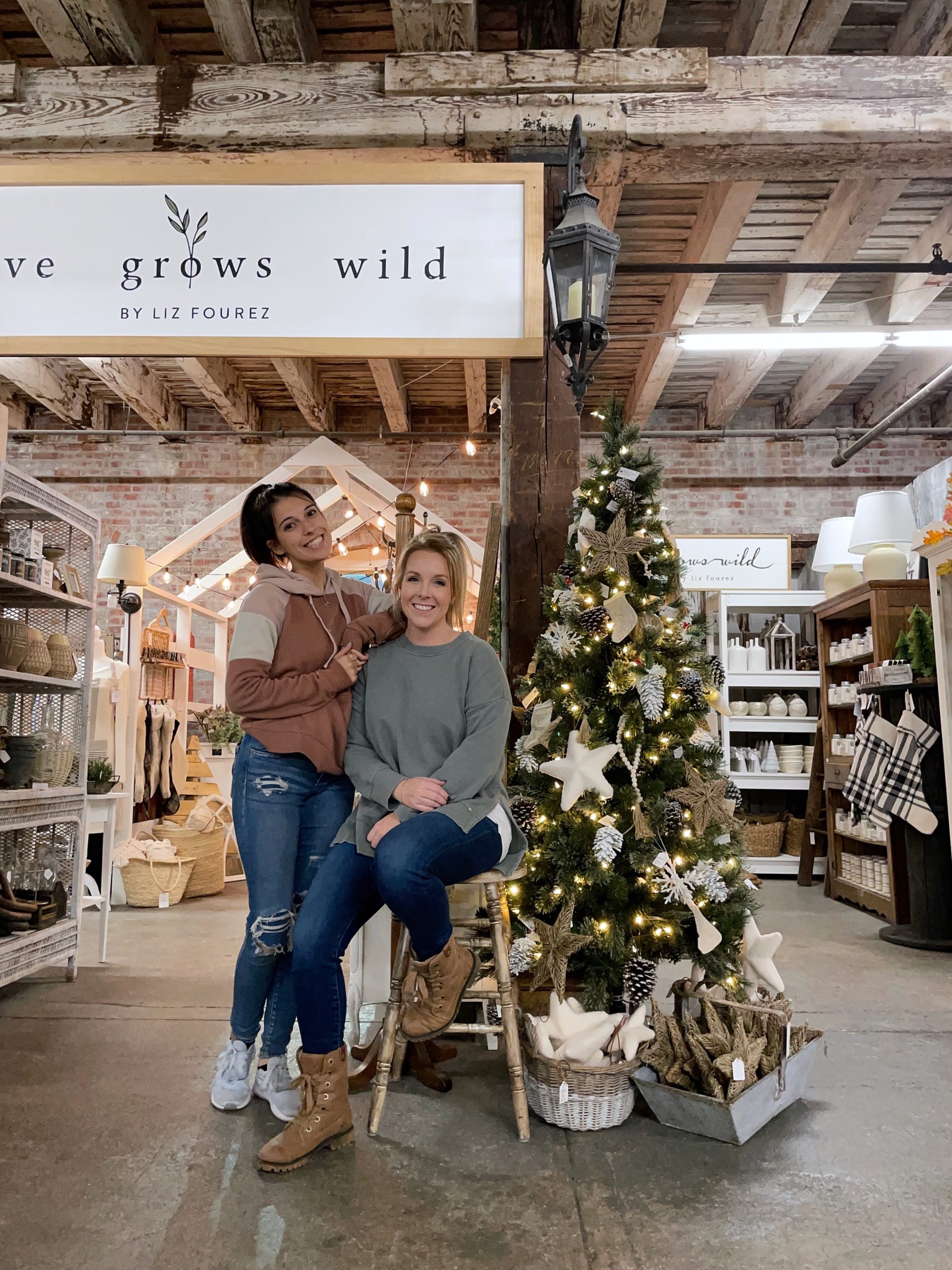 Love Grows Wild Market is located at 1201 East Vaile Avenue in Kokomo, Indiana on the first floor of The Original Treasure Mart antique store. Besides our shop, there are 3 floors of antique vendors and boutiques to explore all throughout this old warehouse that has provided me with endless inspiration over the years.
Fun fact… when I was writing my book back in 2015 before I ever had a shop here, I would walk around this building to get inspired. The brick, the ceiling beams, the old wood floors… even just the building itself is inspiring to me.
I hope you enjoyed seeing this little peek behind the scenes and part of my job I don't always have a chance to show here. It's not easy, and it's certainly never a guarantee. But it's something I love and wouldn't trade it for the world. Thank you for stopping by today! xoxo Liz
---
Subscribe to Blog | Follow on Instagram
Follow on Pinterest | Follow on Facebook