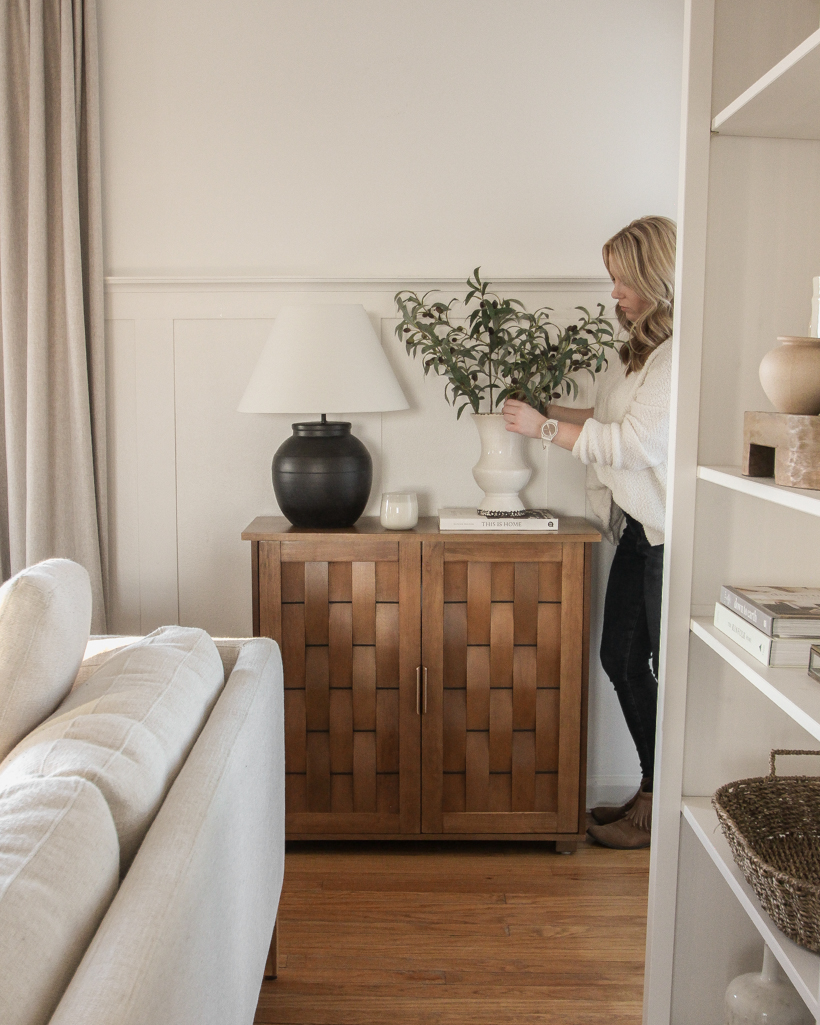 This week while cleaning the house, I got the itch to move a couple pieces of furniture around in our large open living/dining/entryway. I was craving a fresh start and an uncluttered space to give my mind a little bit of peace. But once one piece of furniture moves, it's like a domino effect, and all the others end up moving and finding a new home as well.
I recently bought a little storage cabinet for the living room to store extra blankets in, but after the furniture shuffle, where I had originally planned for it to go was no longer an option. As I brainstormed other ways I could use this cute little cabinet with the appearance of "woven" wood doors, I thought about how versatile storage pieces like this are.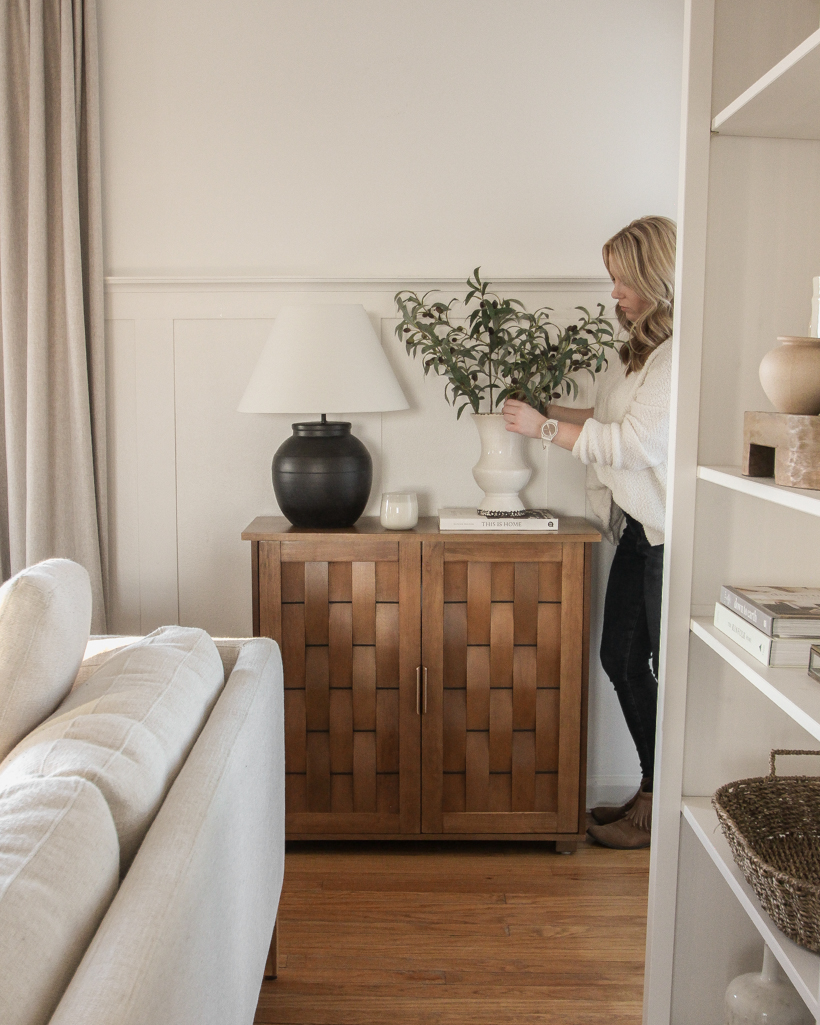 You could use it as a side table in the living room or a nightstand in a bedroom. What about a buffet for a dining room to store extra dishes and glassware? Do you need extra storage for shoes in the entryway? Or toy storage in a playroom?
The options are endless, and a cabinet like this could be used in just about any room that needs some additional storage space hidden away behind closed doors.
Or if you prefer, glass doors to display some of your favorite things like I did in my office…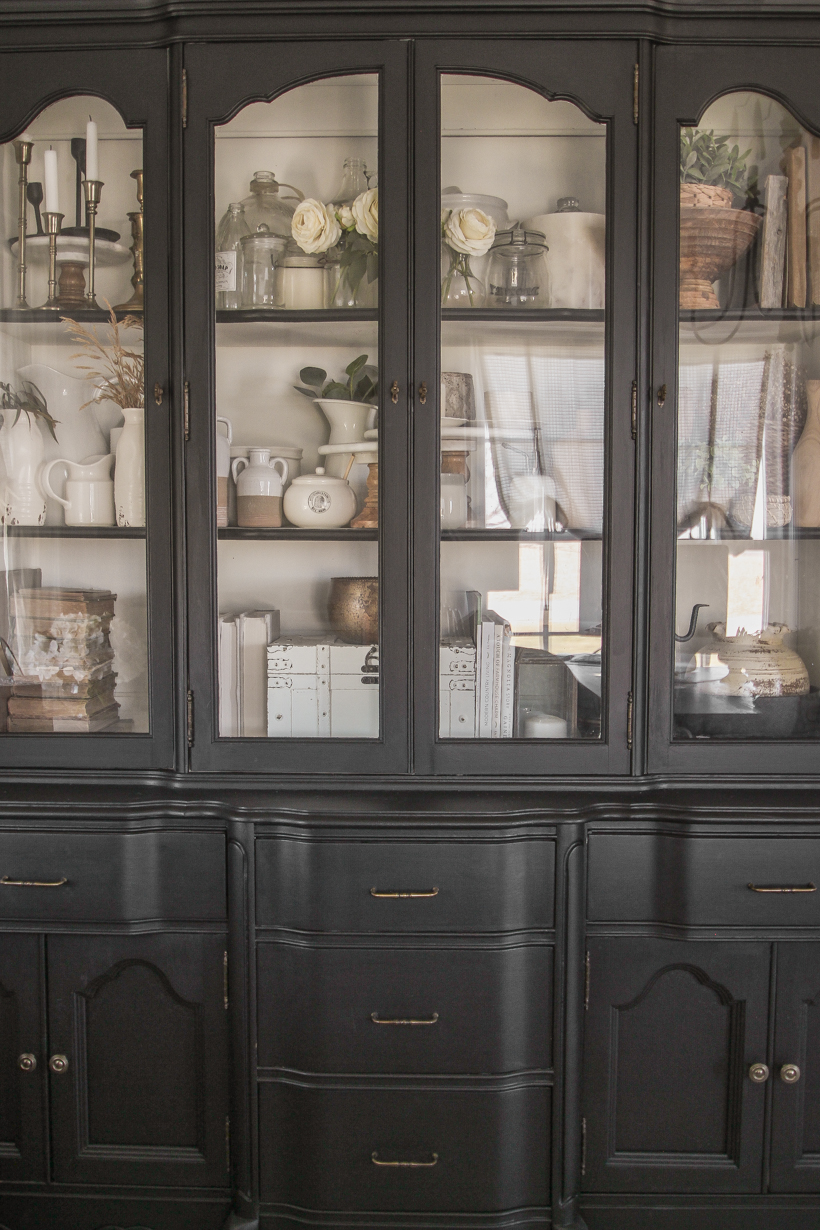 I also created a charging station for all our devices in this antique cabinet, which was perfect for containing all those cords I couldn't stand looking at all over my counters. You can read more about how I made the charging station here.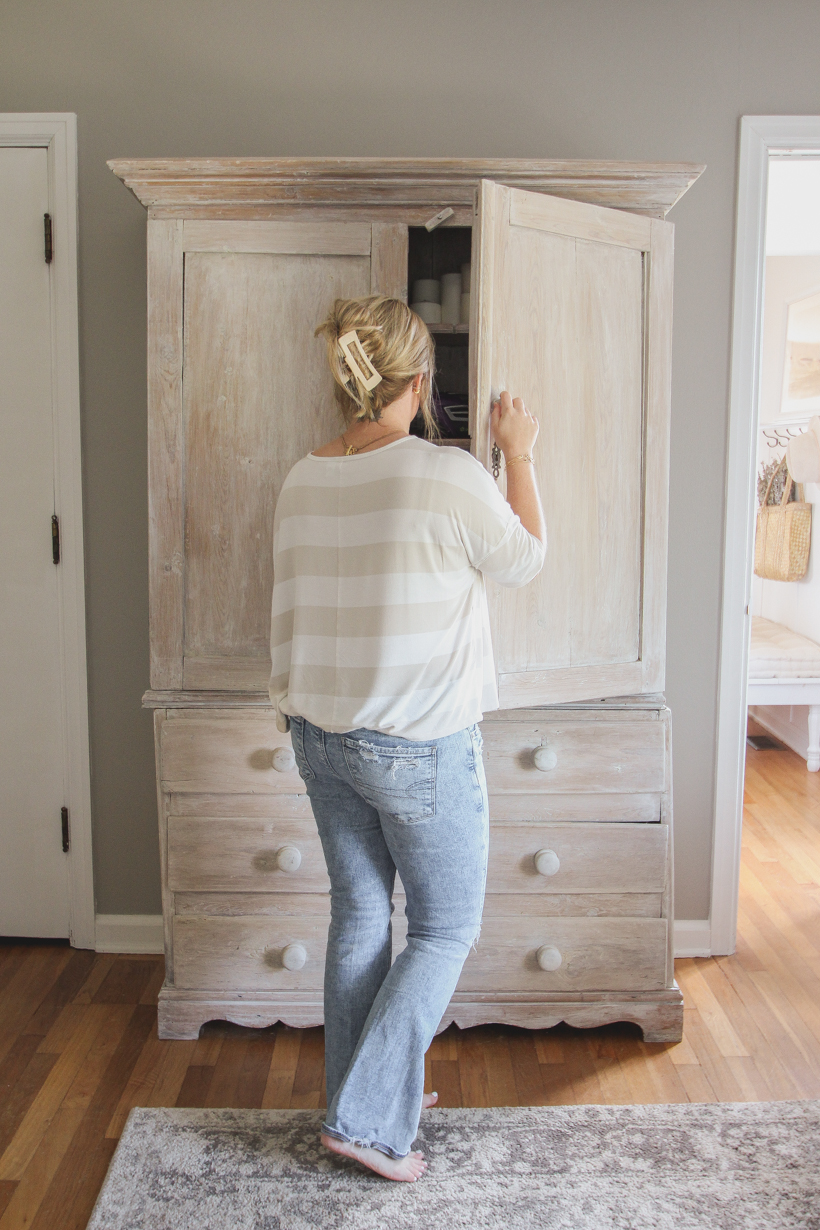 And because our "entryway" is more of a large awkward walkway that's also supposed to function as a dining room 🤔, I've had to get creative with ways to store coats, shoes, and winter gear. This space is about to get a big update soon, but I love how a few wall hooks and a storage cabinet created an entryway closet where there wasn't one. Bonus: it was pretty to look at. 😍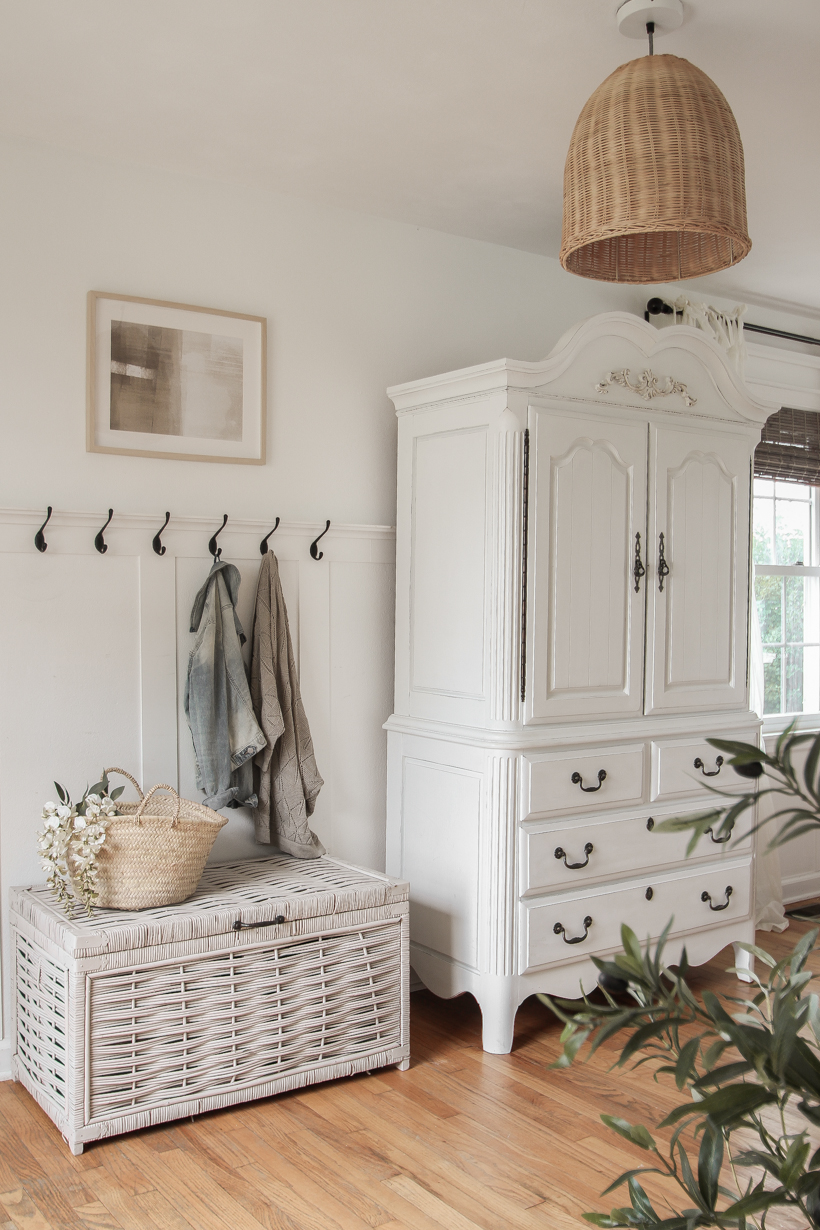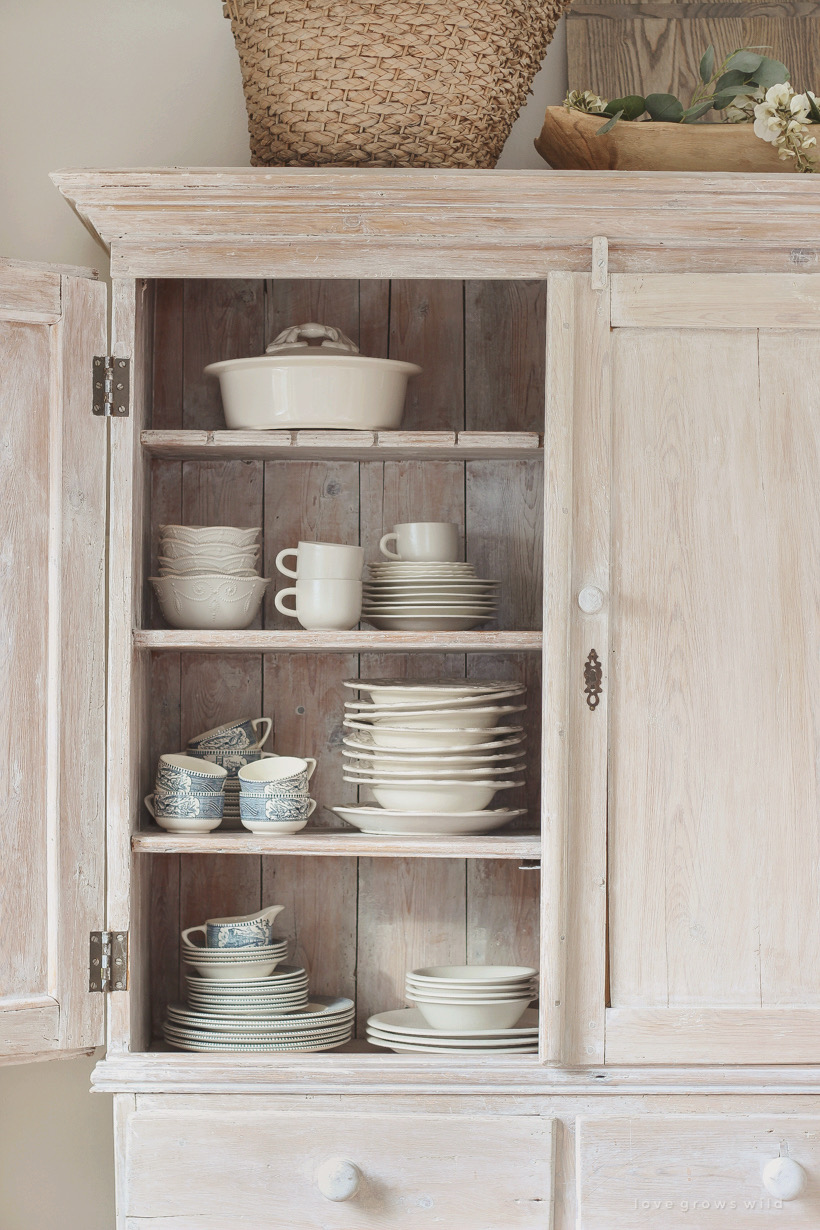 Yesterday I did a big search for some beautiful wood storage cabinets that are a) affordable and b) currently in stock. I love the colors and textures and little details that make a piece feel elevated and unique. Where would you put one of these storage cabinets? Everything is linked below… I hope this is helpful!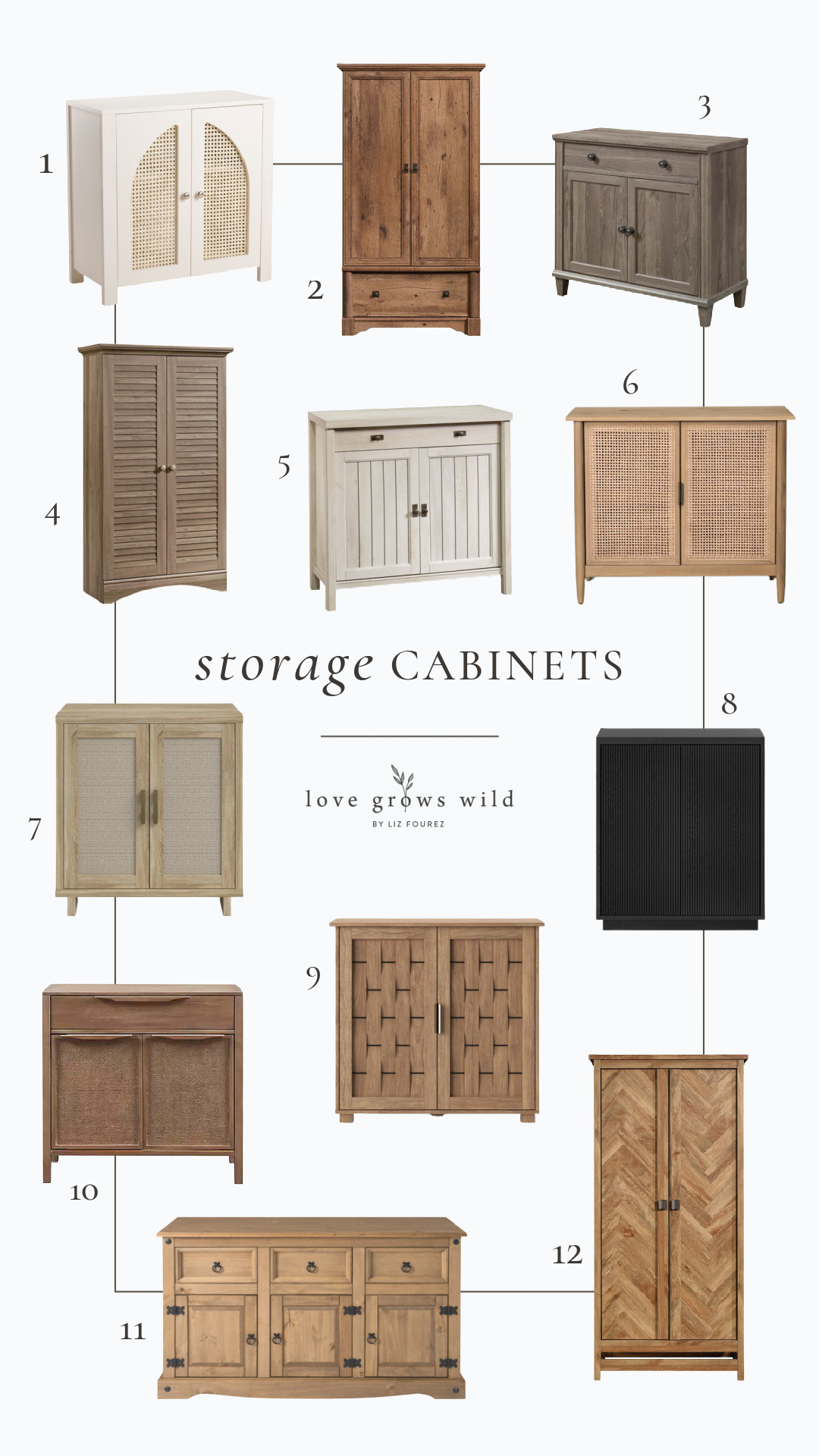 SHOP STORAGE CABINETS

---
As always, I sincerely appreciate you shopping through the links I share, which allows me to make a small commission from your purchase while your purchase price stays the same. When you use my affiliate links, I'm better able to create content for this blog as well as support my family, and I thank you from the bottom of my heart for supporting what I do!
---
Our Store: Grow + Gather
Shop my Posts | Shop my Amazon Store
Join our Community | Follow on Instagram
Follow on Pinterest | Follow on Facebook