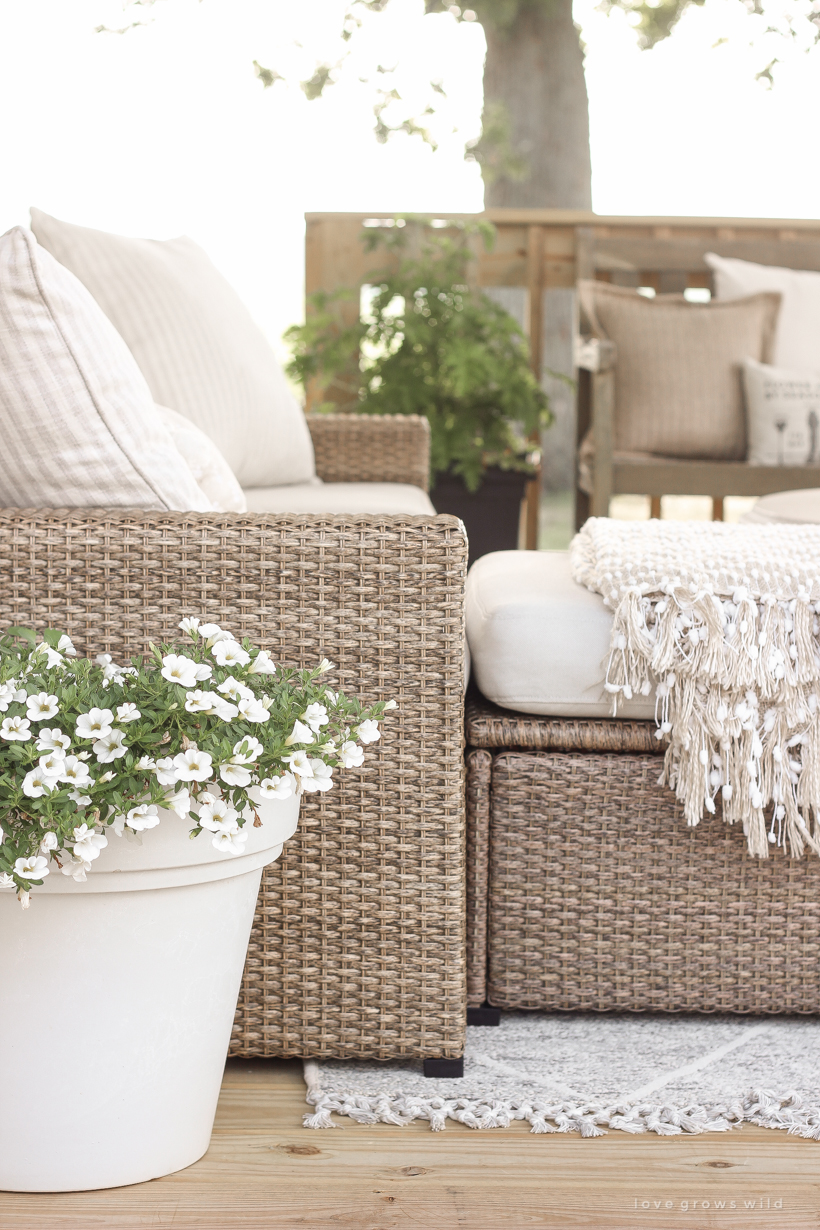 Back in the beginning of May I decided to make one of the biggest updates this little farmhouse has seen in a long time. I will admit that renovating our kitchen and bathroom (yes, we have just ONE bathroom here) 3+ years ago made for some pretty spectacular before and after photos, but the addition of a brand new large outdoor living space in our backyard was probably the next best investment I've made in our home. It has completely changed the way we entertain, relax, and spend time together as a family, and we have spent more time out on the deck this summer than I ever imagined.
If you're just catching up…
I announced the plans for building a deck here.
I shared all the progress photos as it was being constructed here.
And I shared sources for every piece of furniture, rugs, and decor I purchased for the deck here.
My main goal was to have a space large enough for both lounging/relaxing and dining and also to have a portion of the deck covered by a gazebo for both shade and a shelter from rain. The end result far exceeded my wildest expectations, and I keep pinching myself that this beautiful deck is mine and is something I have worked and saved for and have been able to give as a gift to my boys this summer and for many more summers to come. We have had morning cups of coffee out here as the sun rises and the birds begin chirping, many evenings snuggled up together with blankets on the sofa watching fireflies dance around the yard, and many meals eaten together under this beautiful Indiana sky.
Step outside with me, and come take a tour of our new outdoor living space…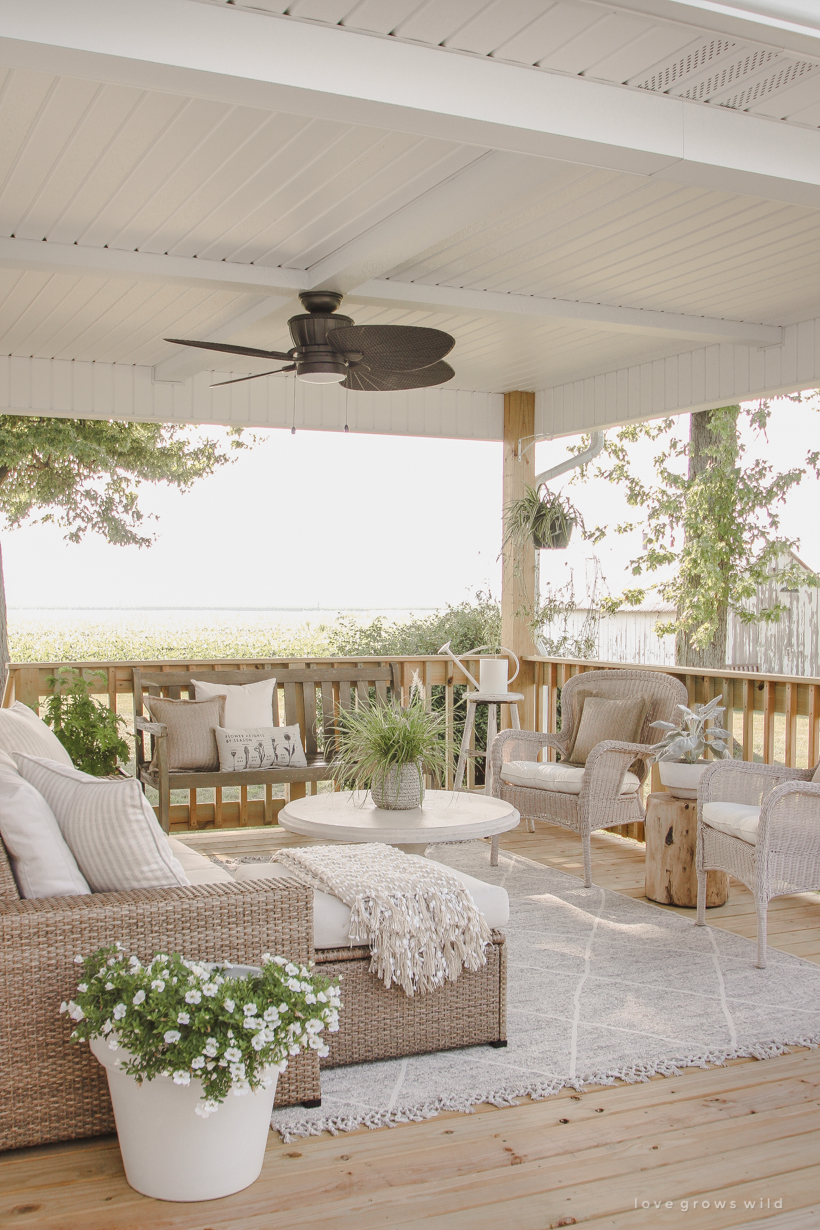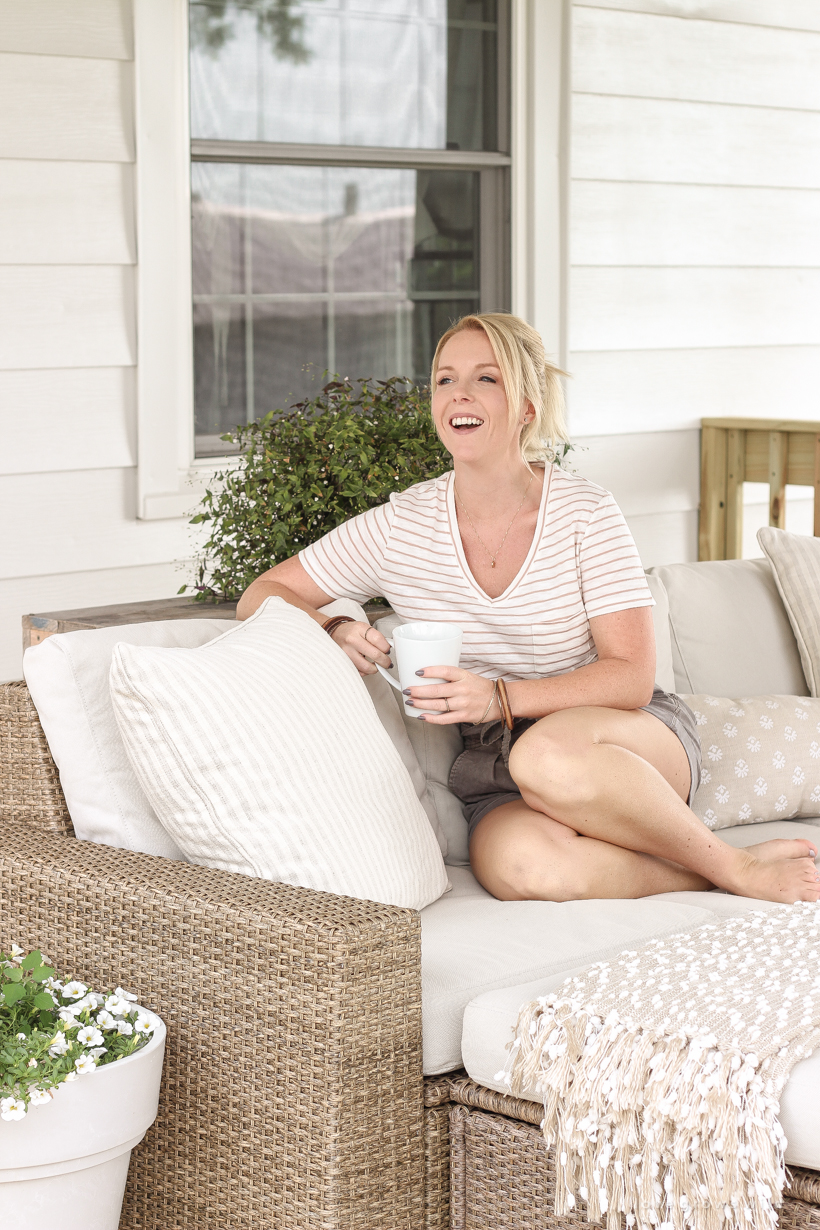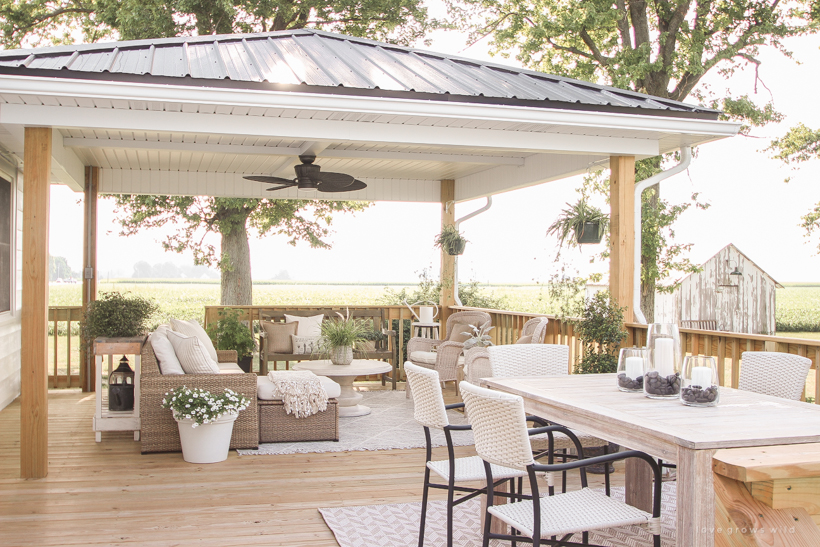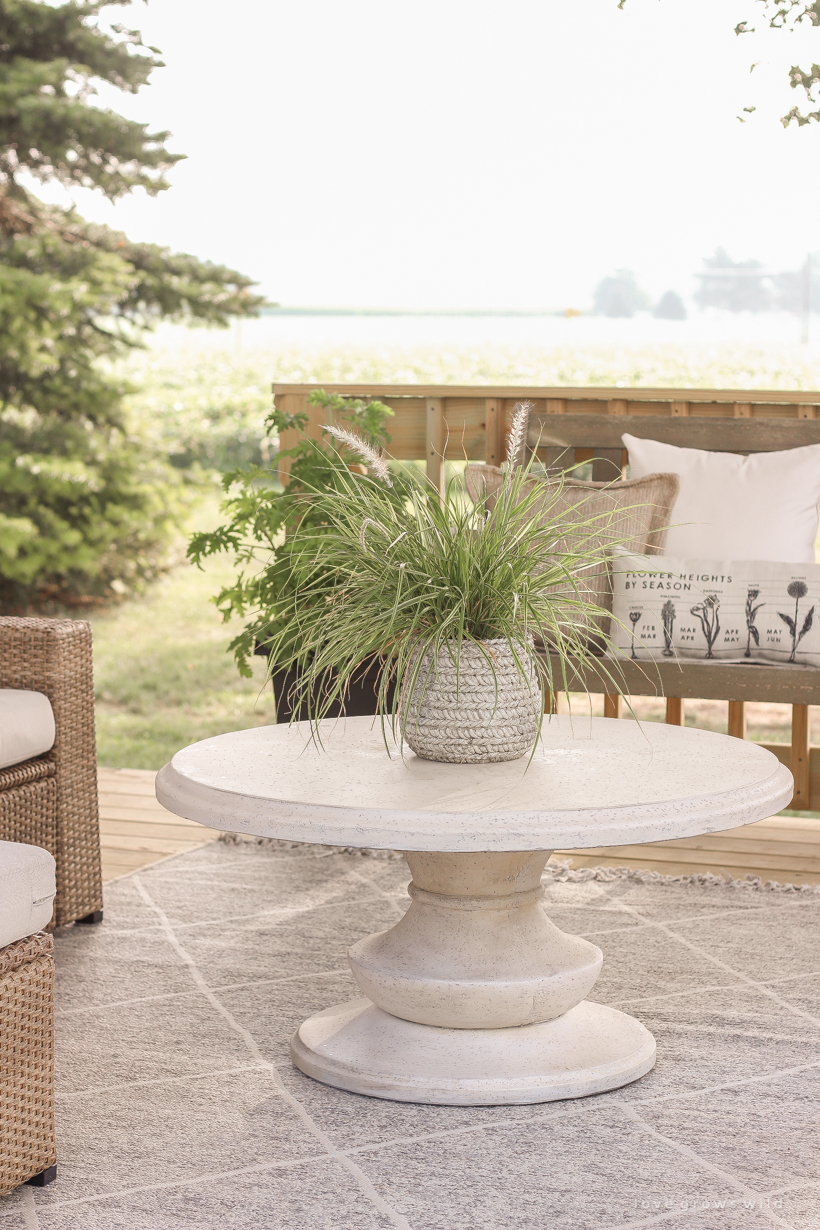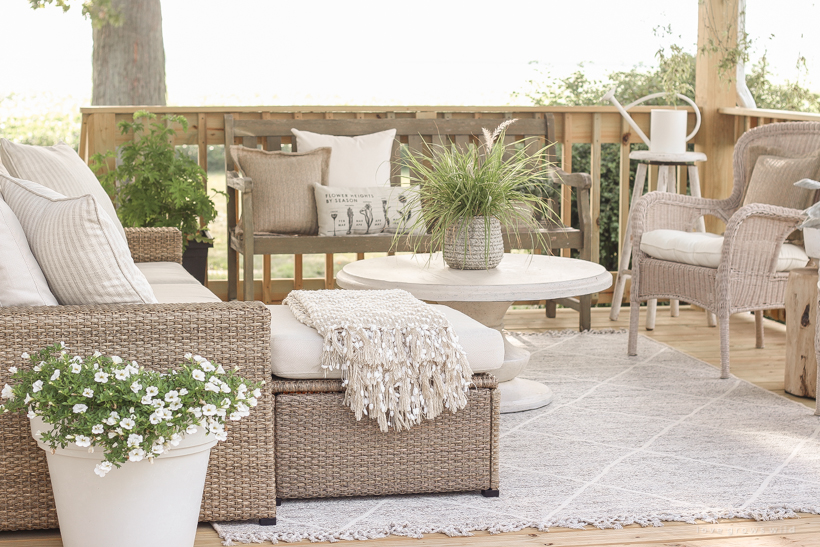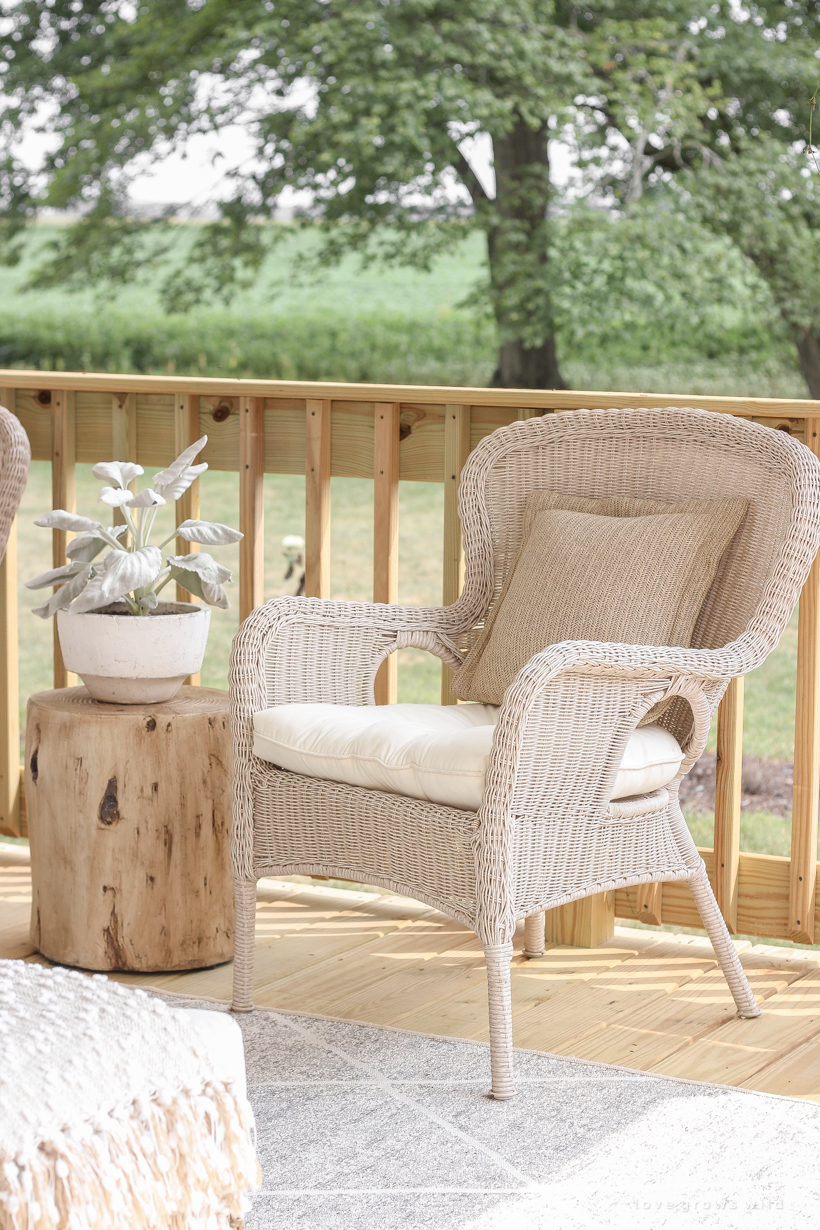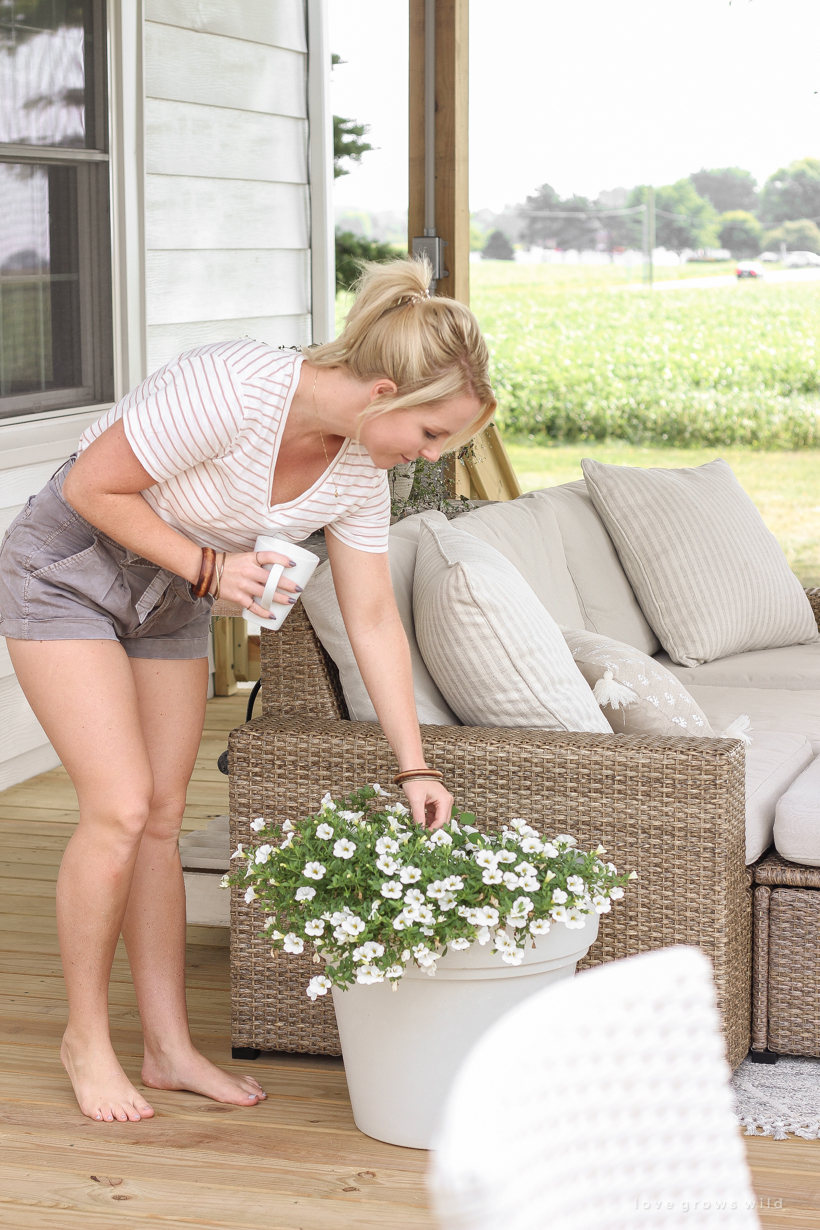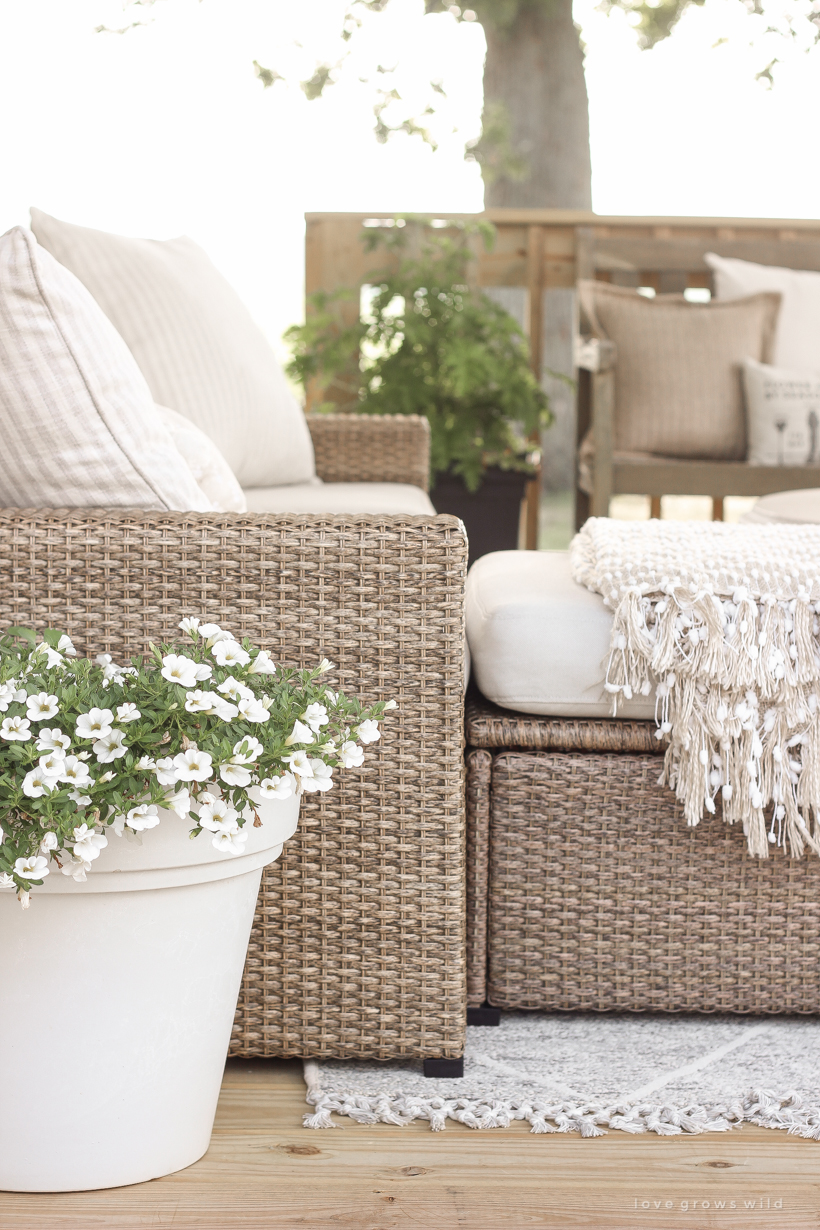 My favorite place to be is curled up on the sofa looking out into our backyard and endless rows of soybean fields beyond that. I have gotten endless compliments on the coffee table, which was one of the most unique and special things I found for the deck. And if you've been following along with the deck progress on the blog or especially on Instagram where I've shared day-by-day updates, you can finally see how the gazebo ceiling turned out!
I absolutely love the finished product and the beams leading to the matte black ceiling fan in the center that totally pops against all the white. You can see more details on how the ceiling was finished in this post.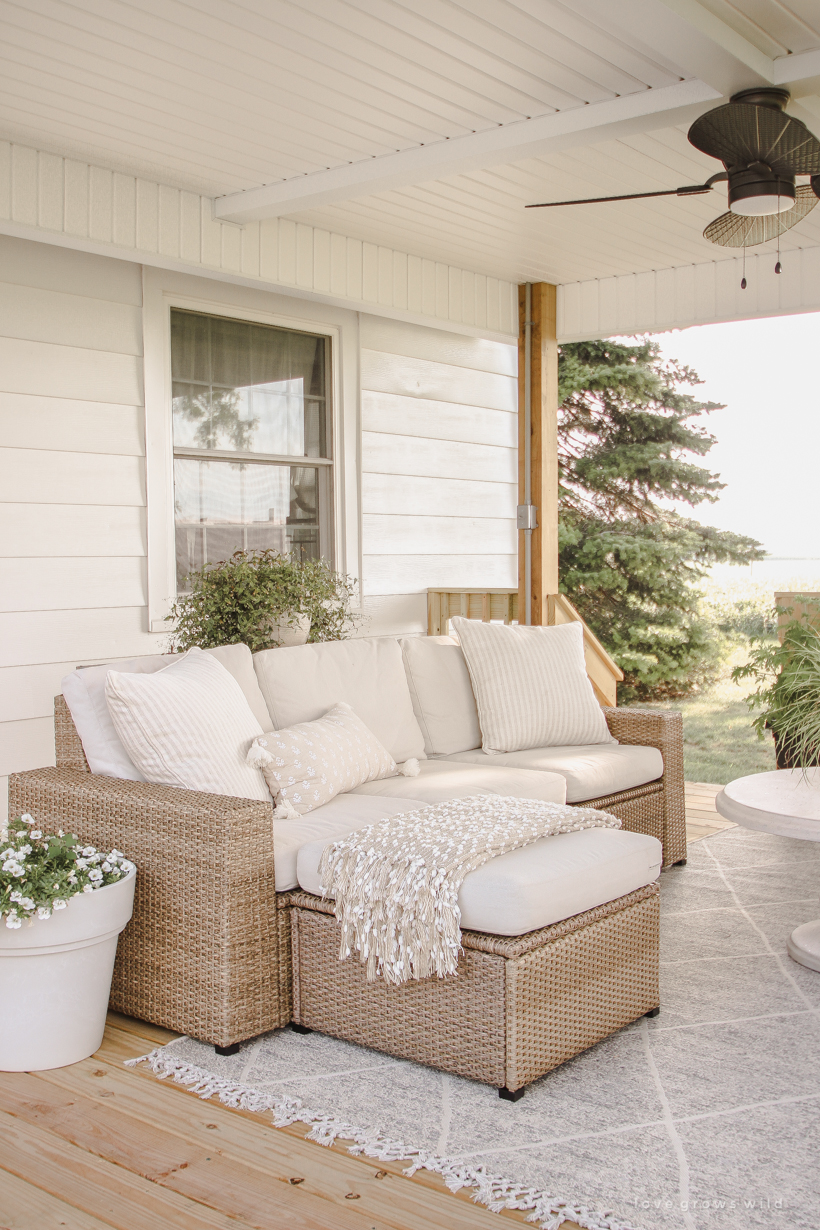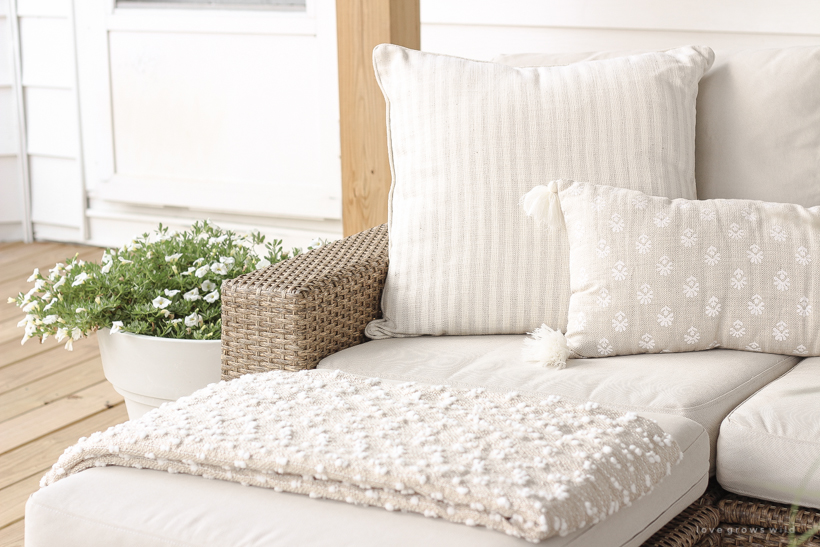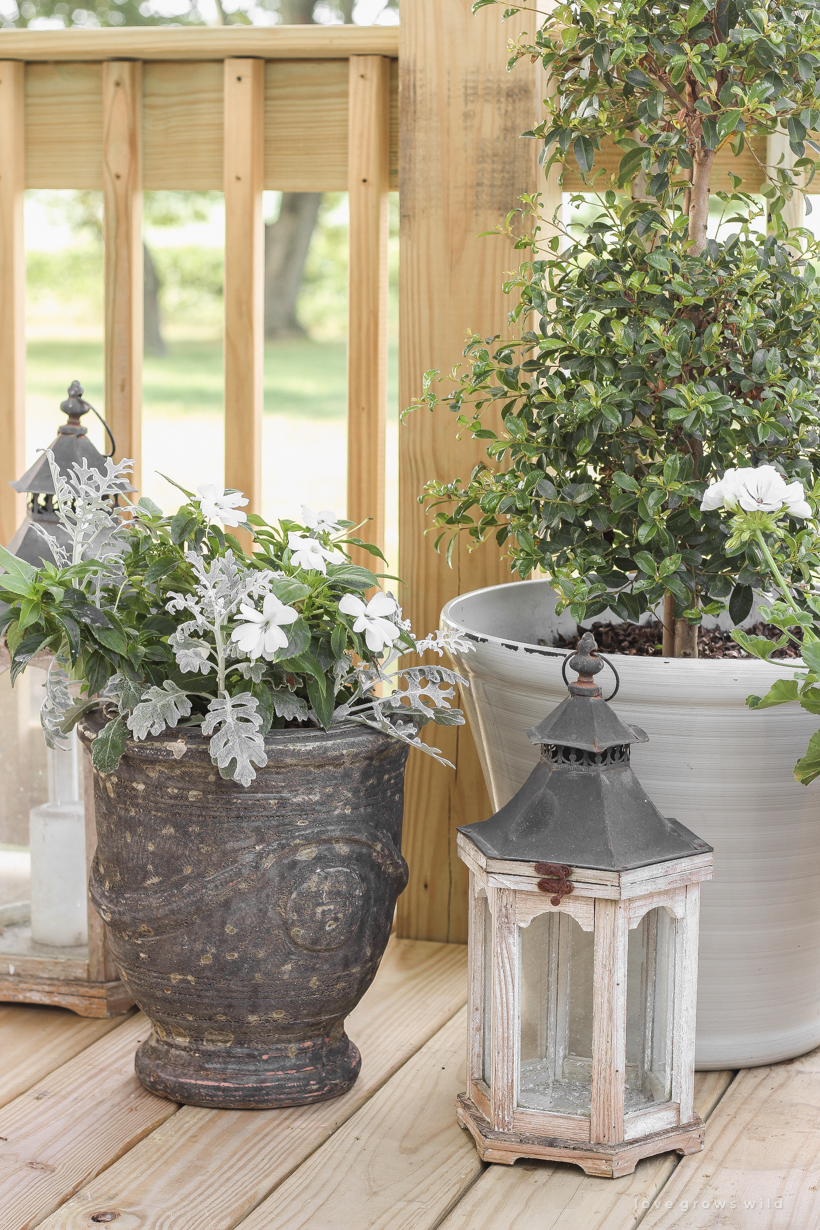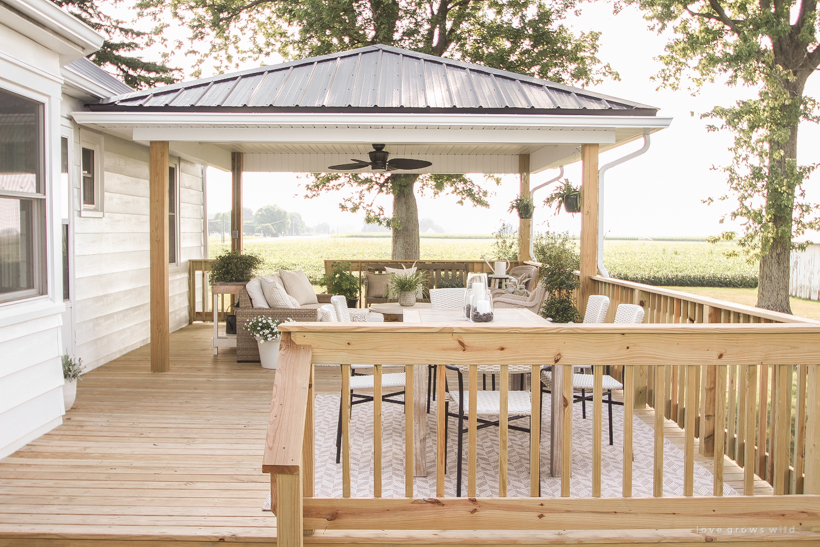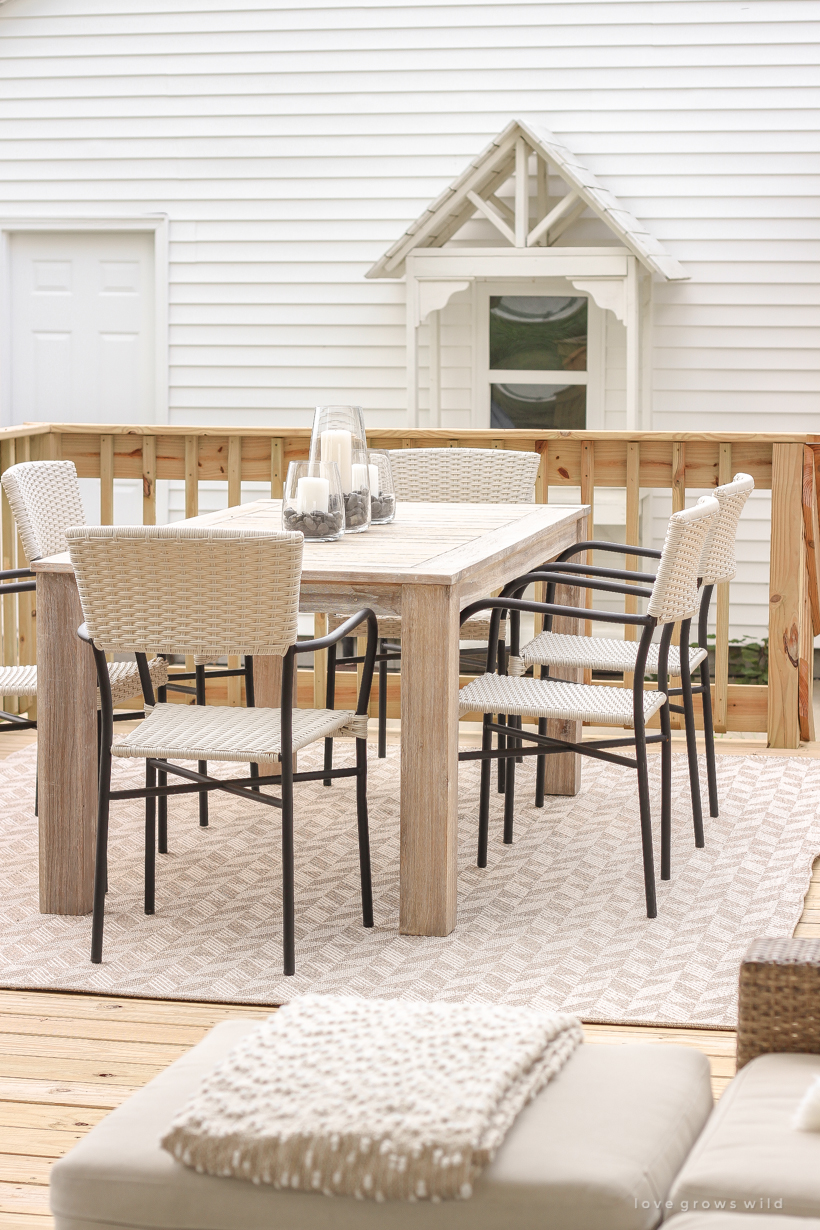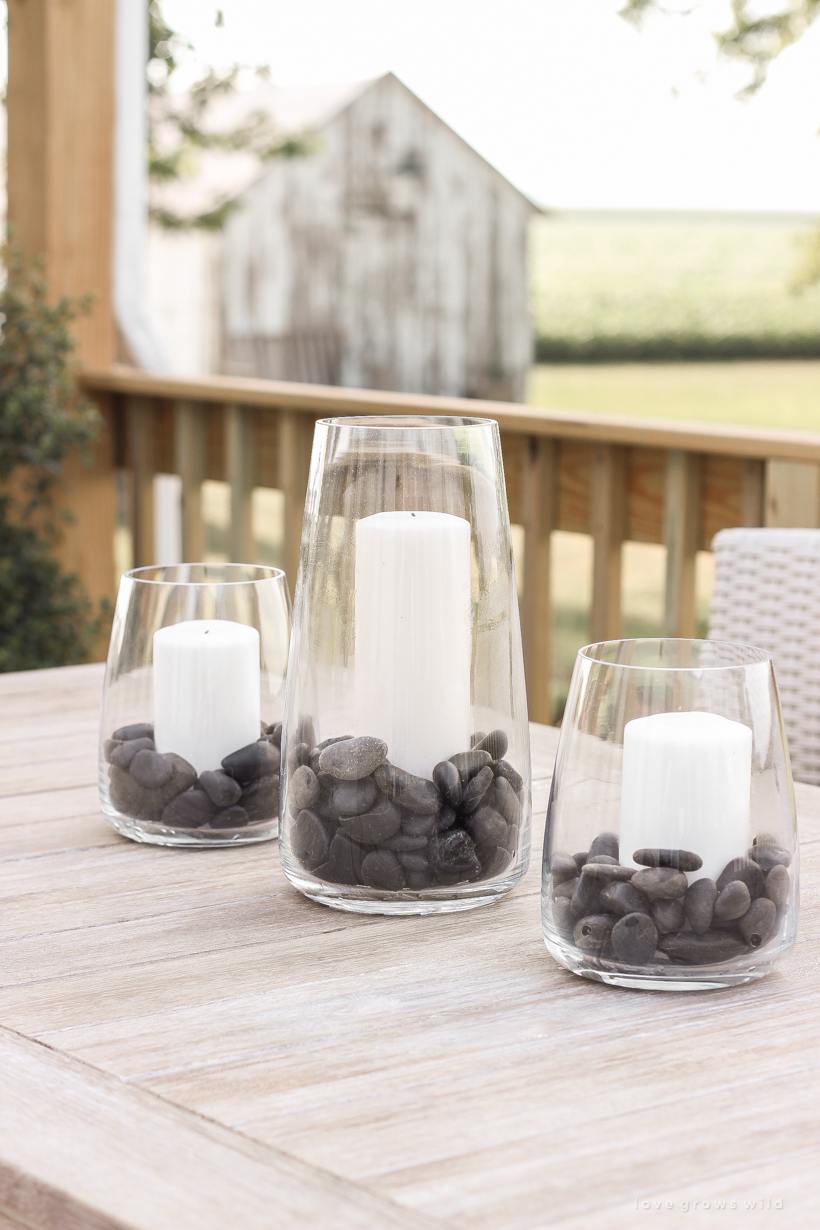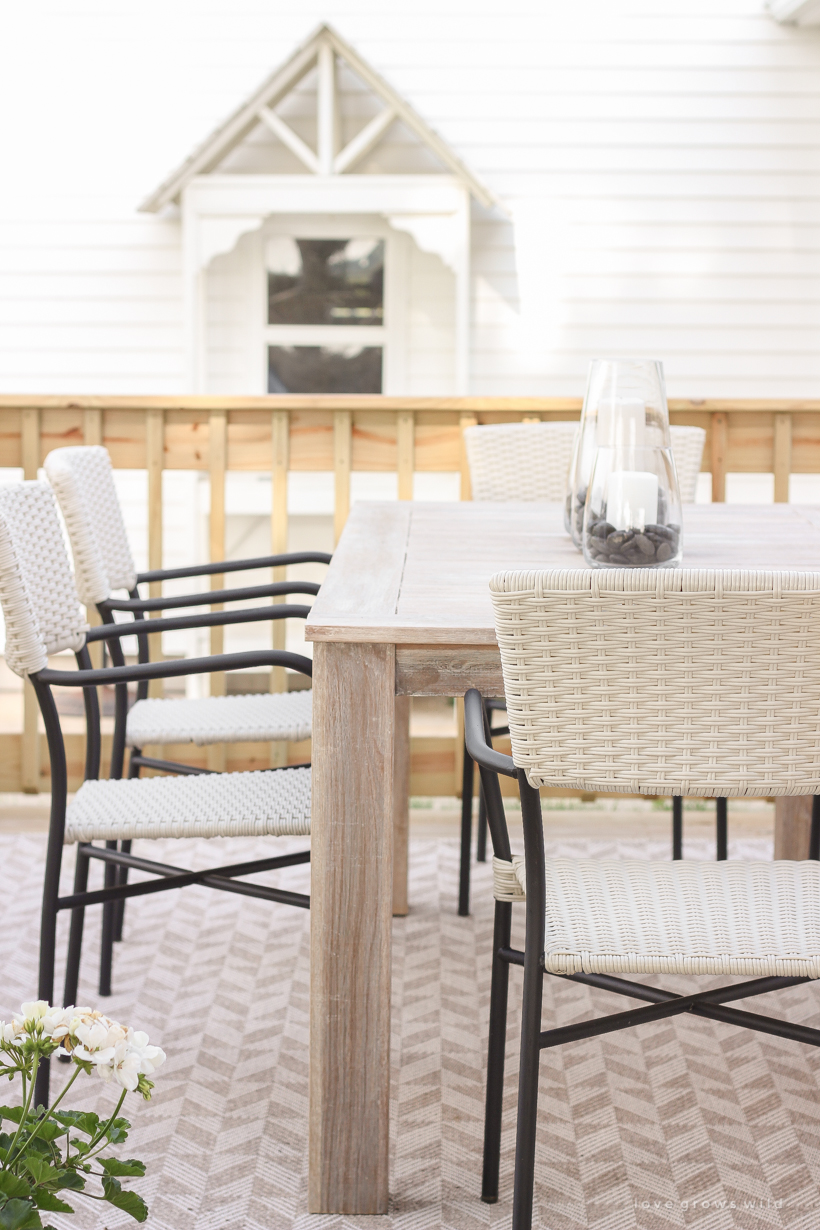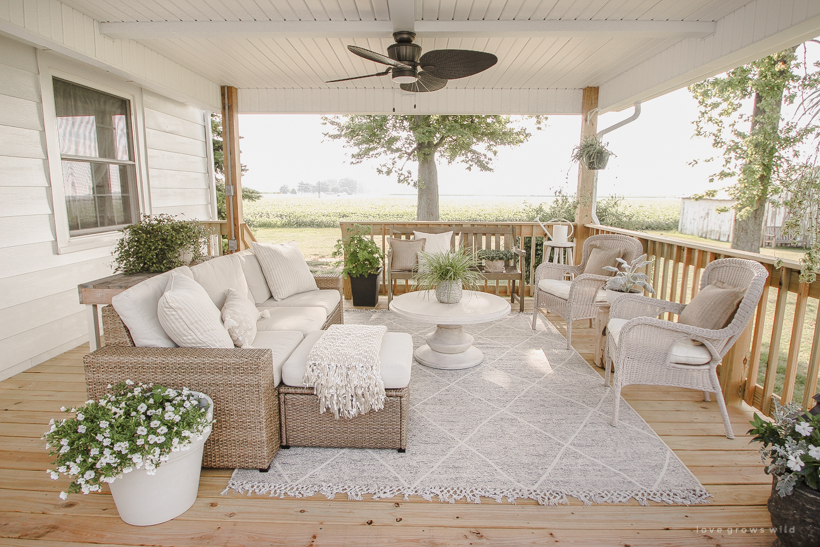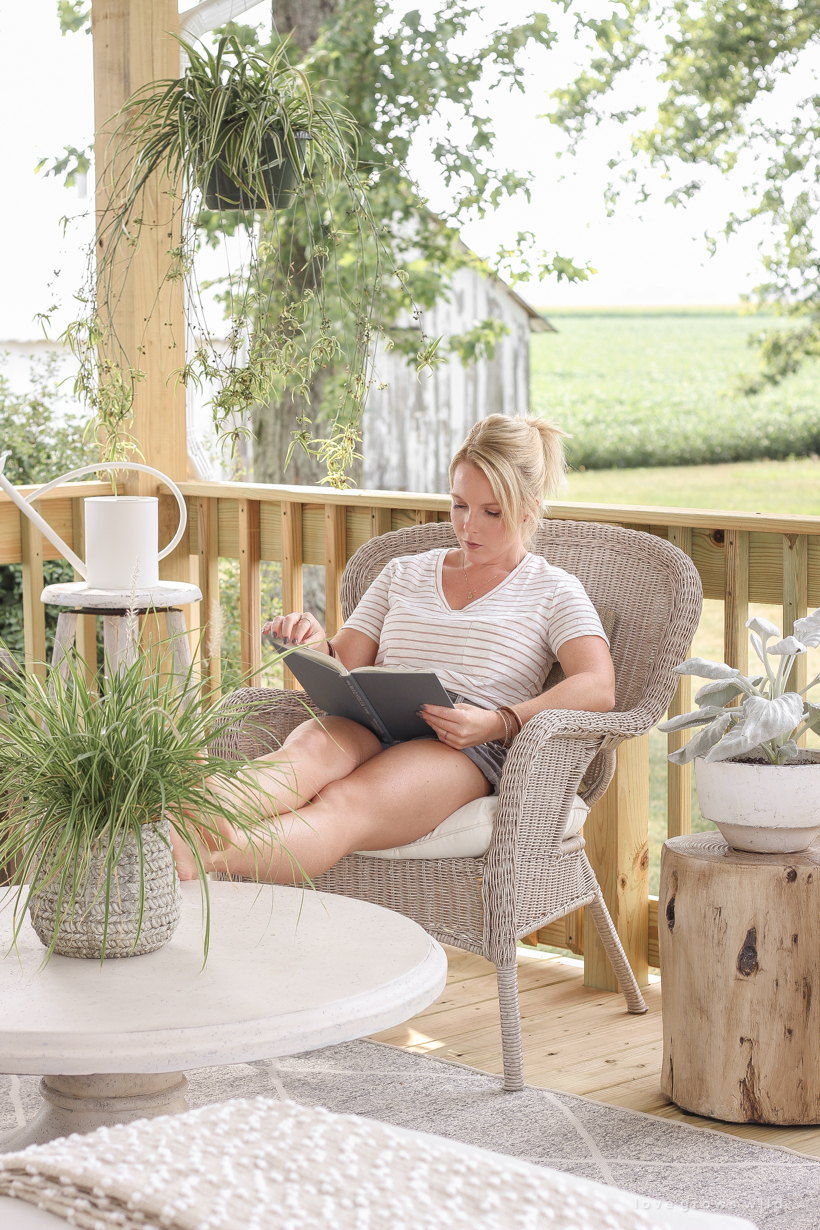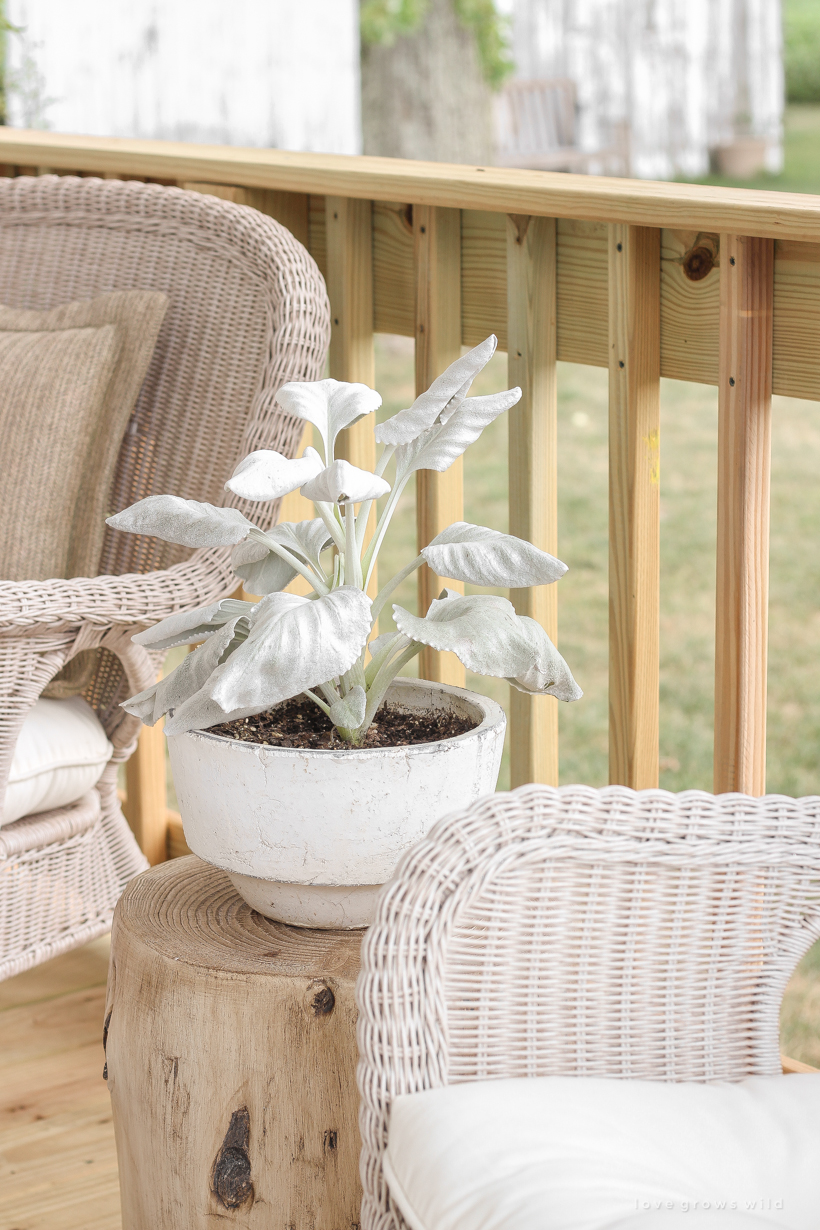 I still have a few projects to do like refinishing the small walkway from the deck stairs to the breezeway and staining/sealing the all wood next spring, but here are a few shots of the back of the house so you can see what the outside of the deck looks like also.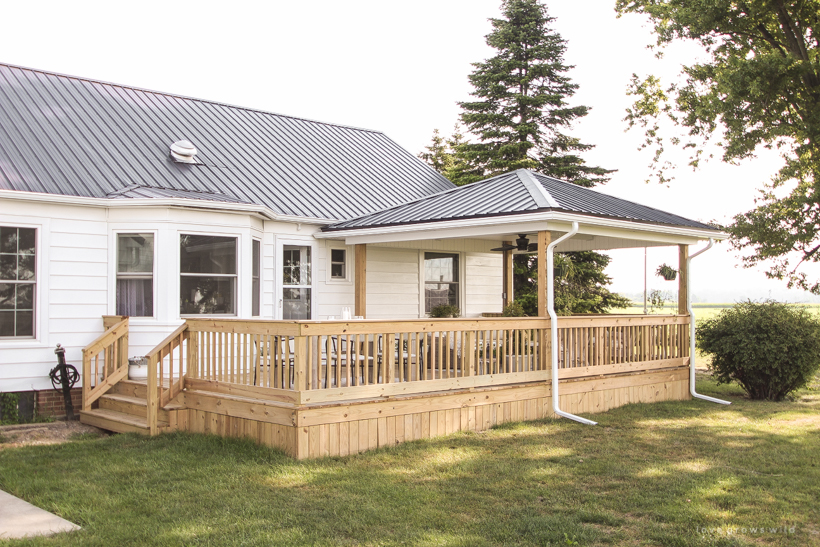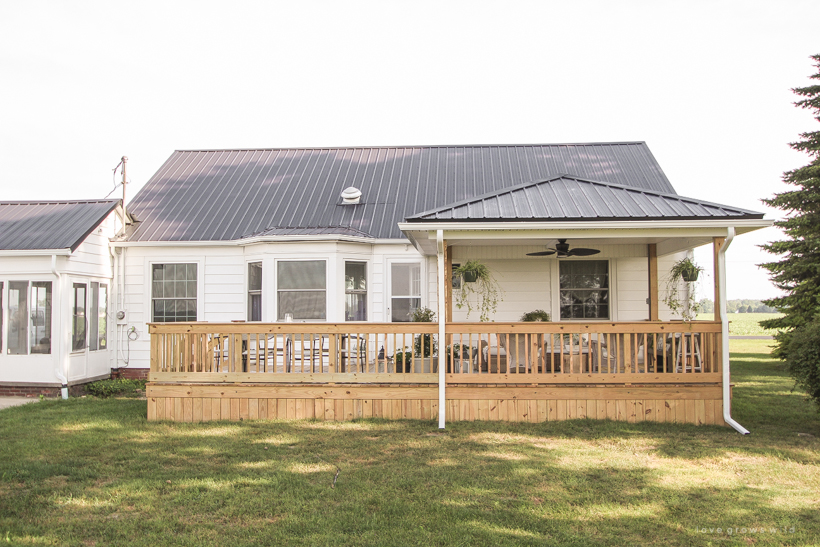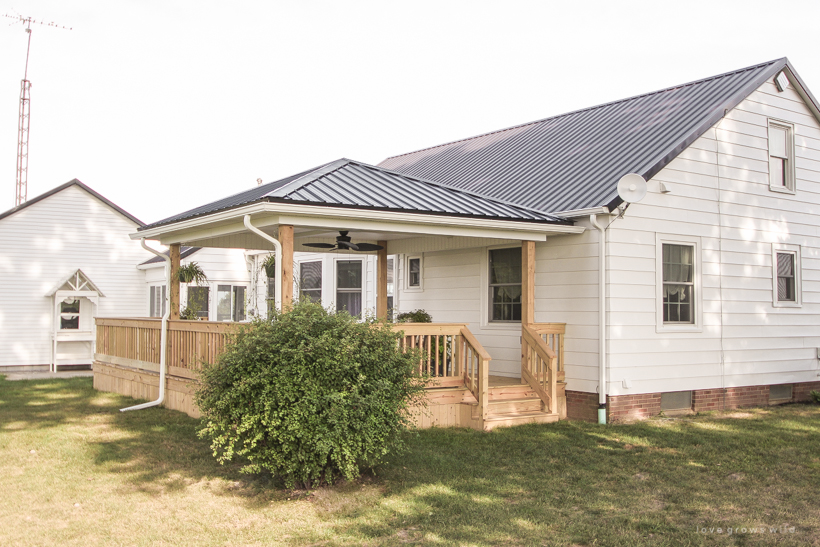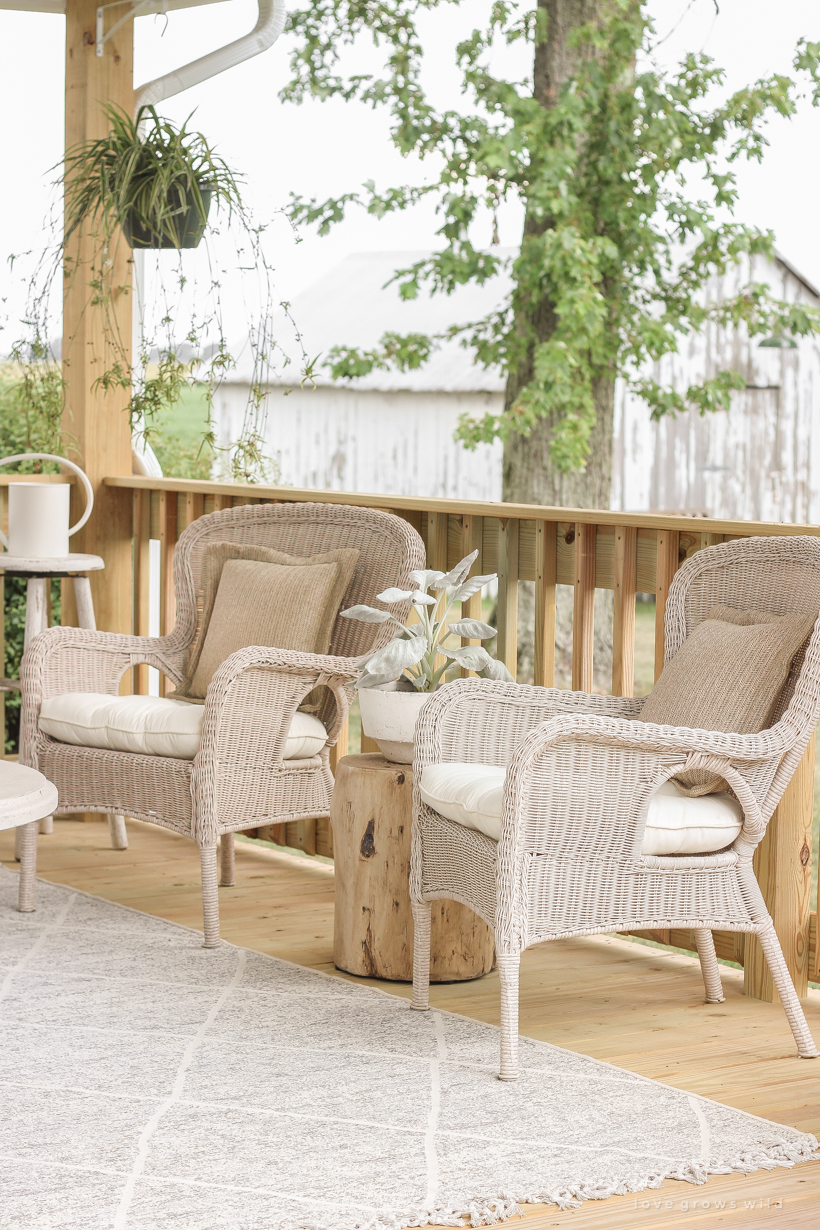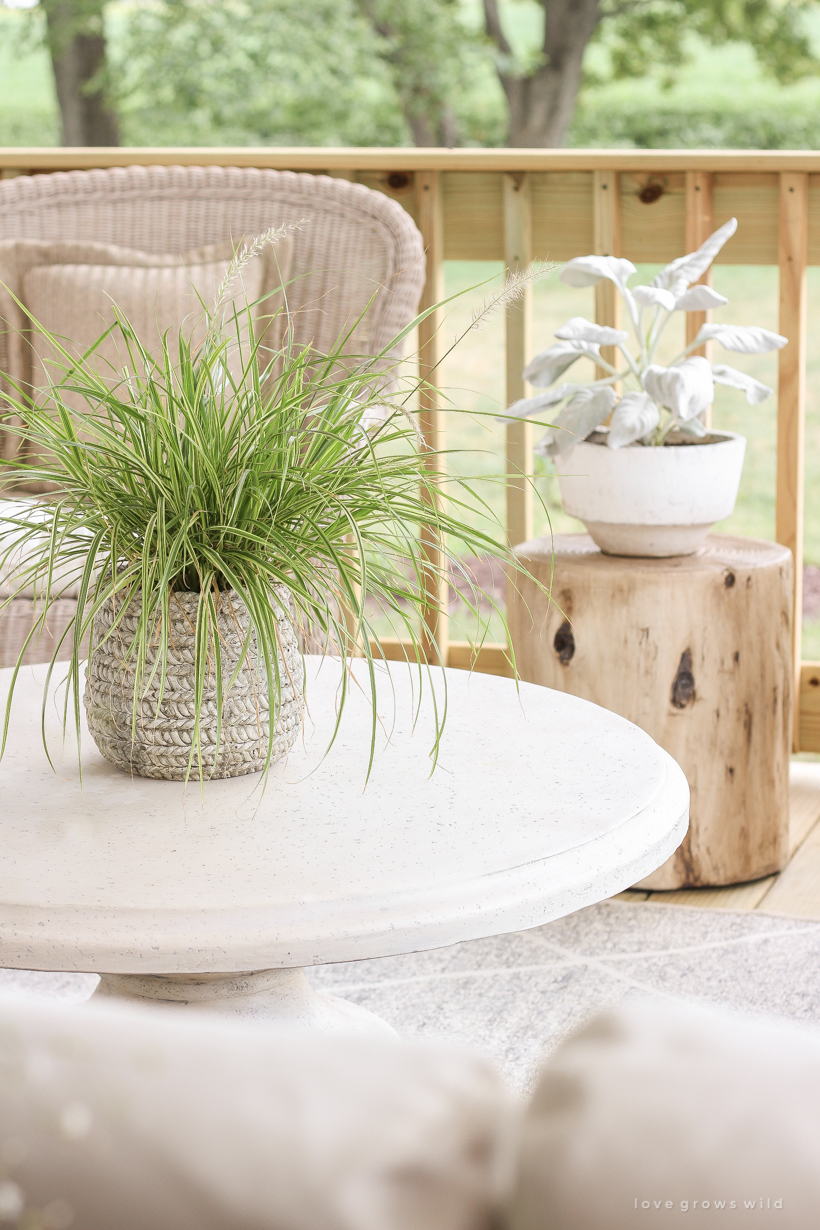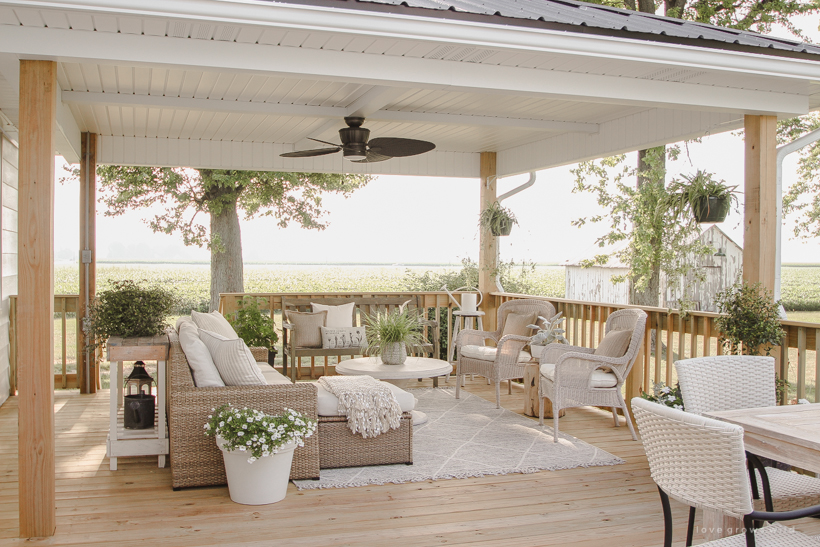 Adding this deck was a huge undertaking this summer, but it was beyond worth the money, time and effort. Not only does it add extra square footage of living space to our small house with two growing boys inside, but it also makes me ridiculously proud that I was able to do this all on my own financially and create a place where we will make memories together for a long time to come. Most nights you will find the boys jumping on the trampoline just on the other side of the deck yelling, "Hey Mom, watch this!", while I sit out here with Remington, our little puppy, soaking in every bit of this amazing view. The boys couldn't wait to invite their friends over this summer to see everything and hang out eating popsicles on the deck, and I would spend the money over and over again to have these moments with them.
In a nutshell, the outside of our little farmhouse has gotten a lot of love in the last year, from a new coat of paint, new landscaping, and now this beautiful deck, and I still have just one more little project up my sleeve. Life is far too short to wait for someday or your perfect dream home. I believe in making the place you wake up in every morning somewhere you never want to leave. And this is most definitely that place for me.
Thank you so much for following along on this fun and exciting project this summer, and please let me know if you have any questions. Again, you can find…
Plans for building a deck here.
Progress photos as it was being constructed here.
And sources for all the furniture and decor here.
– Shop This Space –

If you need me, I'll be out here watching sunrises and sunsets from the deck, wishing you could be out here enjoying them with me! xoxo Liz
---
Subscribe to Blog | Follow on Instagram
Follow on Pinterest | Follow on Facebook