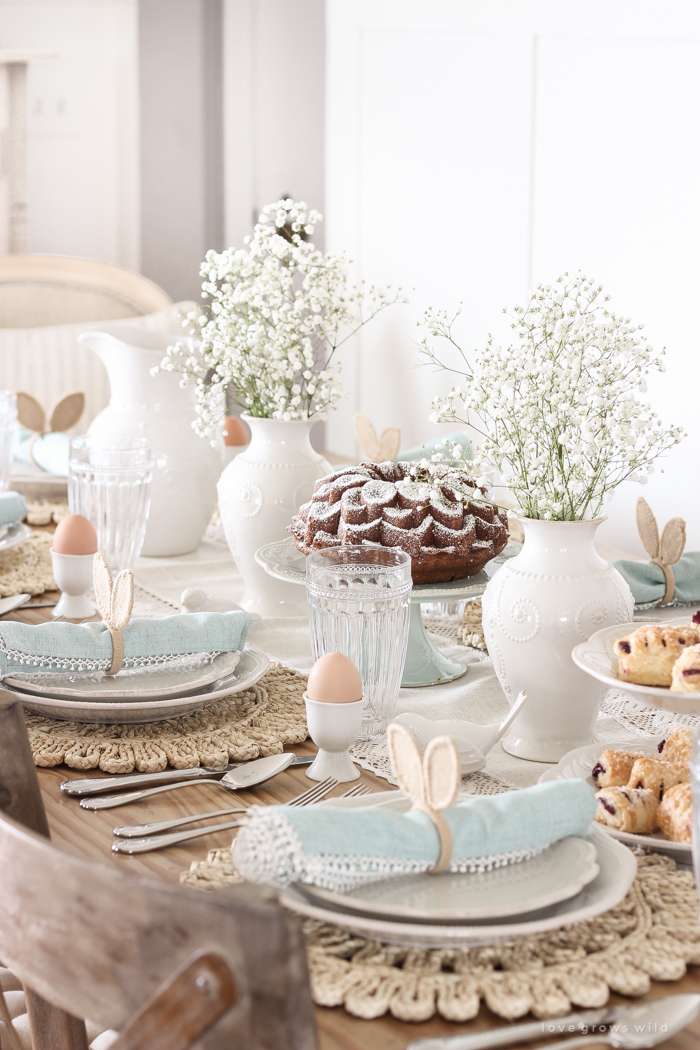 In partnership with Bed Bath & Beyond // Even though the weather outside still doesn't look much like spring yet, I'm definitely ready to bring some spring into our home, and Easter coming up this weekend is the perfect excuse to do a little bit of decorating in the dining room. This spring has been pretty hectic, and I'll admit that Easter kind of snuck up on me this year. It's not like I go over the top with decorating or do huge Easter gifts for the kids, but I still haven't quite had my mind in Easter mode yet. I decided to focus part of my week on getting groceries and the table ready for our Easter meal, and I love the way this simple spring tablescape turned out in our new (ish) dining room. It's cute and a little bit whimsical for the holiday, but still very elegant with just a touch of spring color to make the table pop. Let me tell you about all the pretty, little details…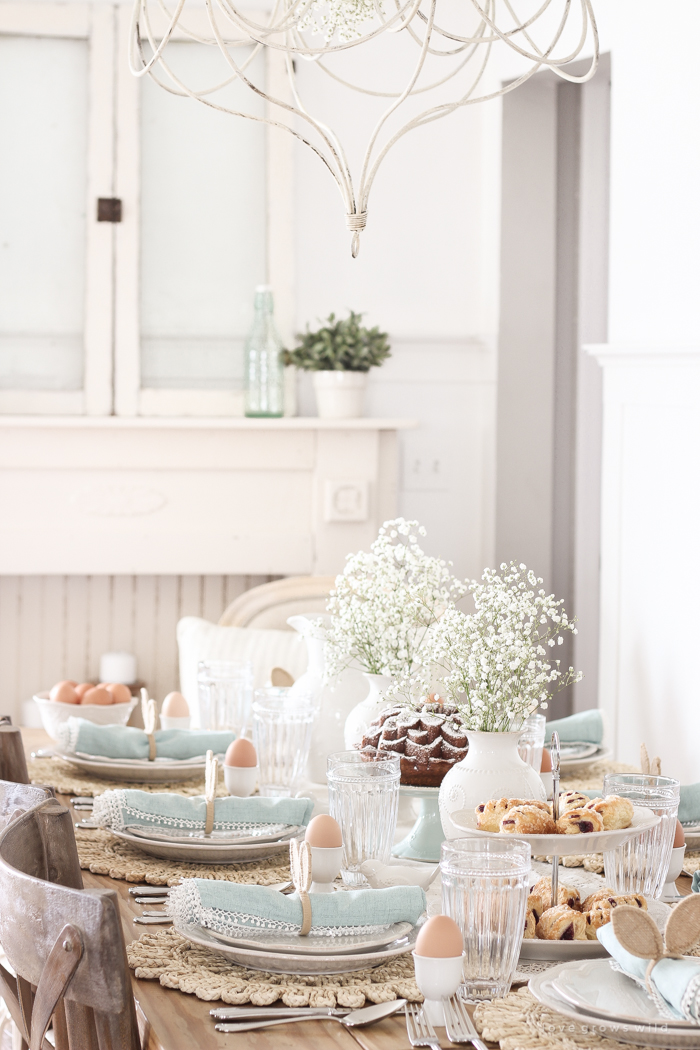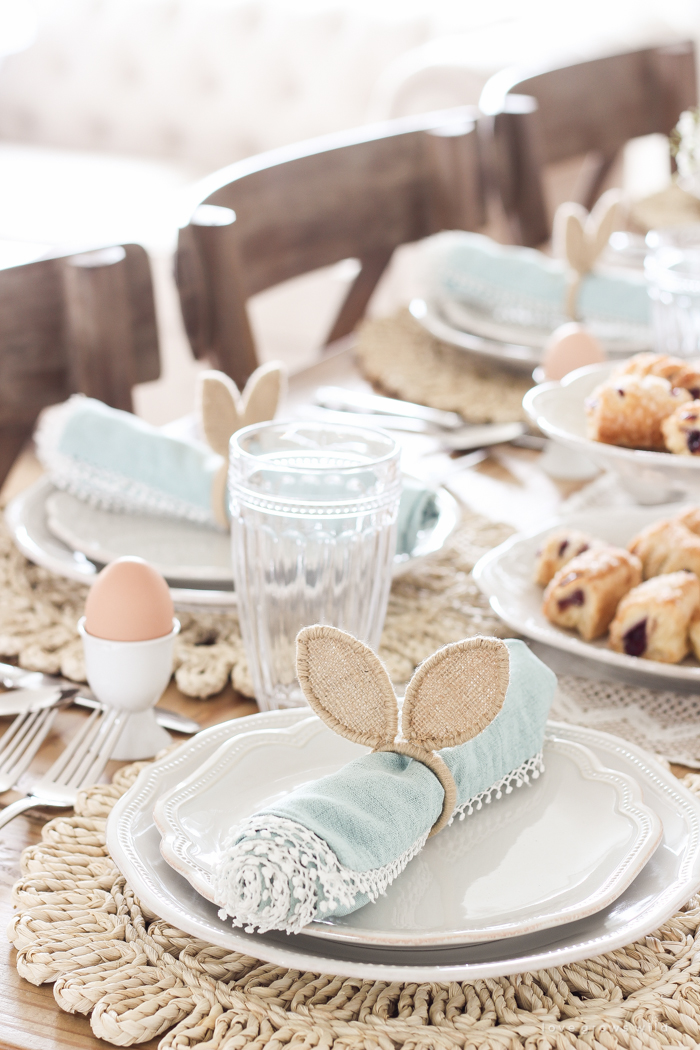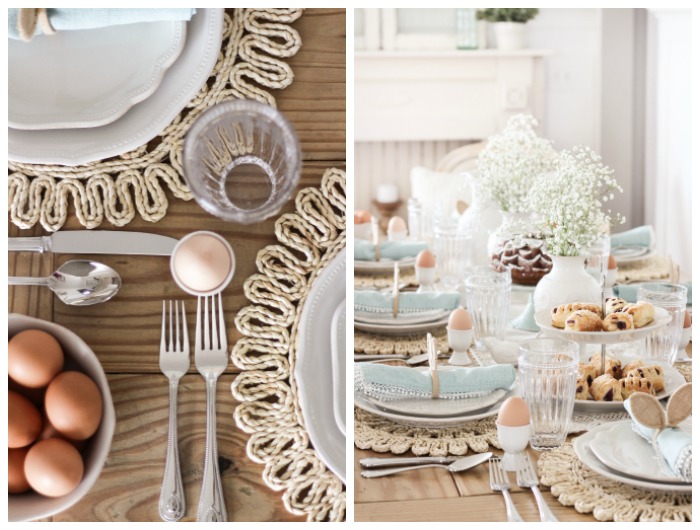 I did some shopping at Bed Bath & Beyond last week and was so happy to find everything I wanted for this tablescape. Normally I like to go to the physical store and look around at all the options they have to inspire me and find something unique, but when I'm looking for specific things like I was for this table, I love just doing my shopping on their website so I can quickly browse and find exactly what I need. I can search for dishes, table linens, serving pieces, decor, candles, pillows, cookware… anything I need for our holiday meal, entertaining guests, or decorating our home, I can find either online or in-store.
As with most decorating I do, I started with some neutral basics like white dishes, pretty glassware, vases for flowers, and silverware. I've been collecting some of the Lenox French Perle pieces because I love their soft, feminine design and the lightly distressed edges that make them look vintage instead of brand new. Then I layered in some textured elements like these gorgeous round placemats and a crocheted edge table runner. If there's any season that makes me want to bring a little bit of color into our farmhouse, it's spring, with everything starting to grow again after the long winter and beautiful blooms coming up all over. So I added an icy, not quite mint blue cake plate as the centerpiece and napkins on each plate to match. And just for fun, I picked up some adorable bunny ear napkin rings, bird salt and pepper shakers, and little egg holders to make Easter feel extra special. These were definitely my boys' favorite parts of the table to play with once I got it all set up!
Shop This Table:
dinner plates | dessert plates
highball glasses | bouquet vase
salt + pepper shakers | silverware
napkin rings | cake plate
bundt pan | egg cups
napkins | placemats
table runner | tiered server
pitcher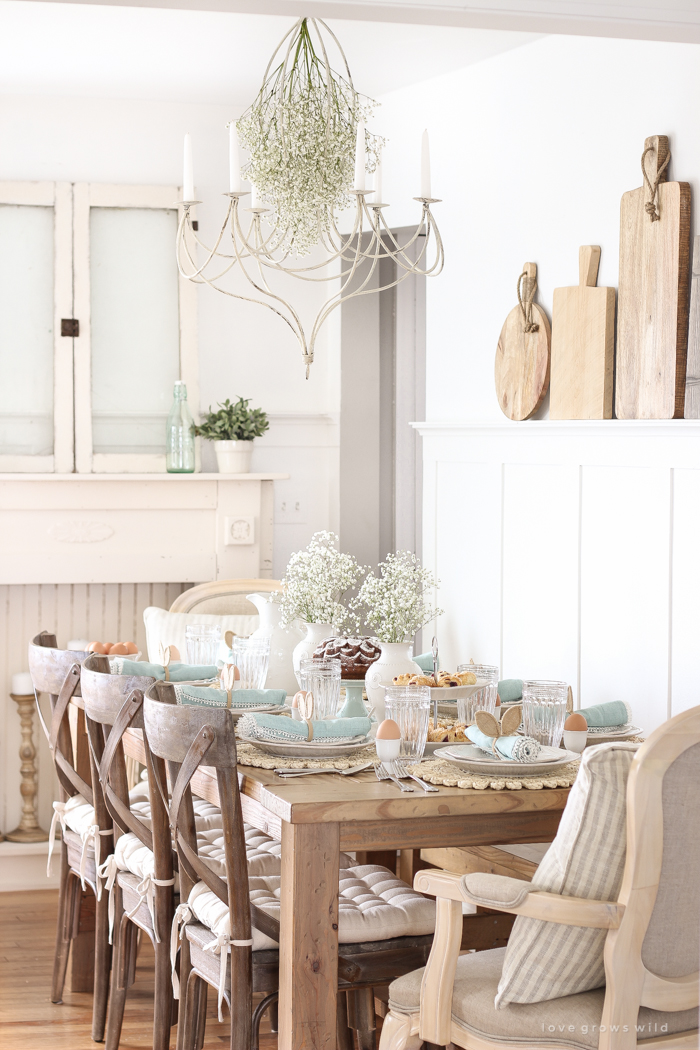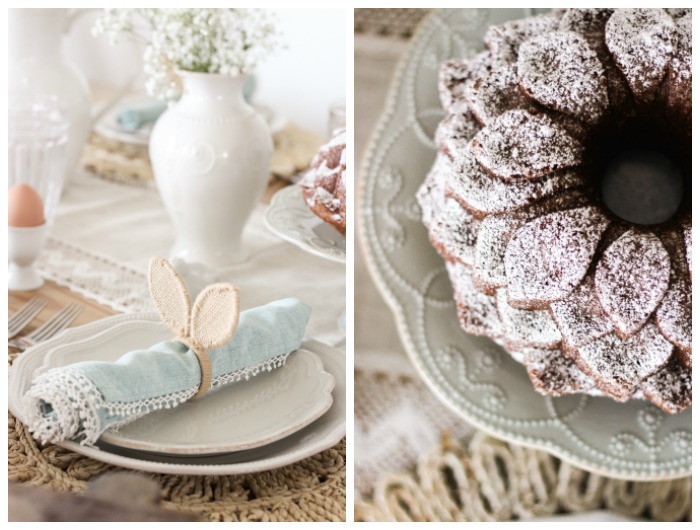 To finish the table and add a little bit of life, I picked up two packages of baby's breath from the grocery store and put some in the vases as well as hung a large bundle inside the chandelier, which turned out to be so magical… photos do not do this justice, you guys! Using baby's breath is one of my favorite decorating "hacks", if you will because of how inexpensive it is and how surprisingly beautiful it can be all by itself. I even let baby's breath dry out and keep it to use all year long.
I also love collecting pretty bundt pans to bake cakes in because they are literally the easiest way to create a cake that is centerpiece-worthy. All you need is a generous sprinkle of powdered sugar on top, and you can even add some flowers in the center or around the plate if you'd like. This flower blossom bundt pan I thought was perfect for our spring table.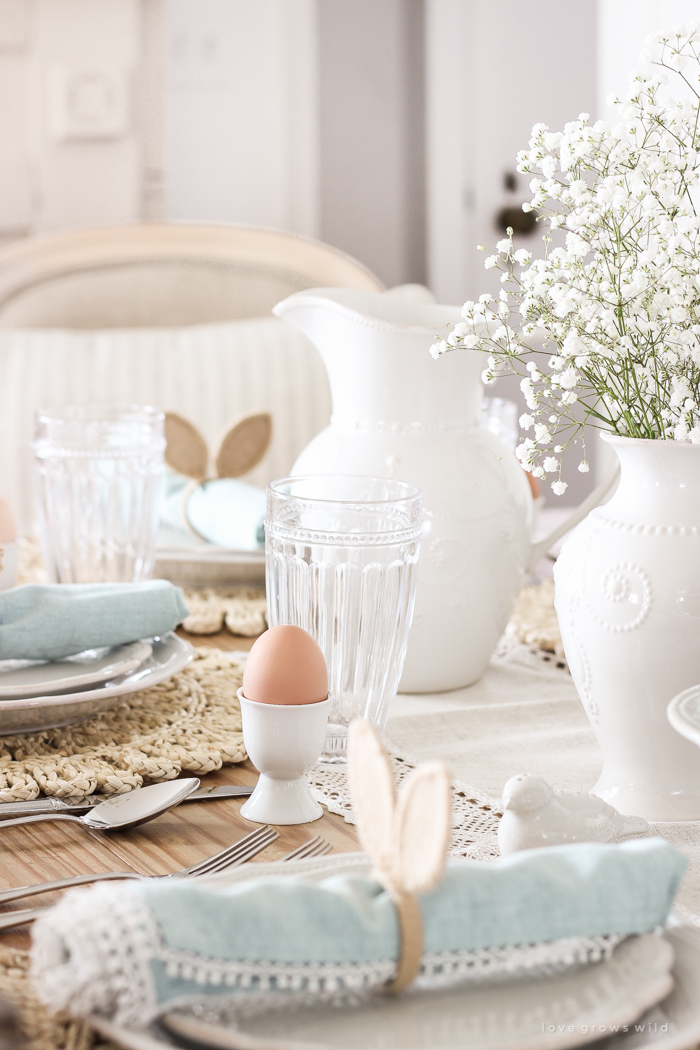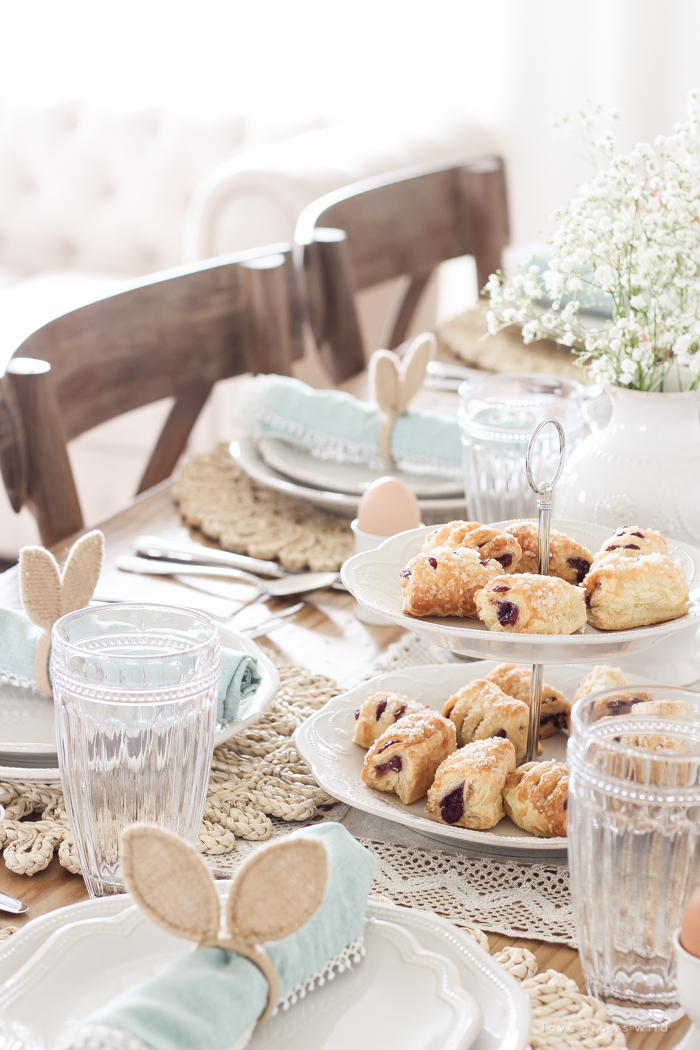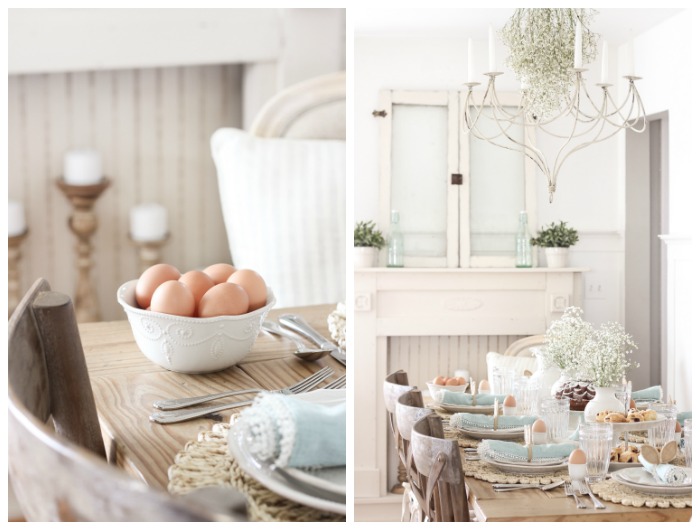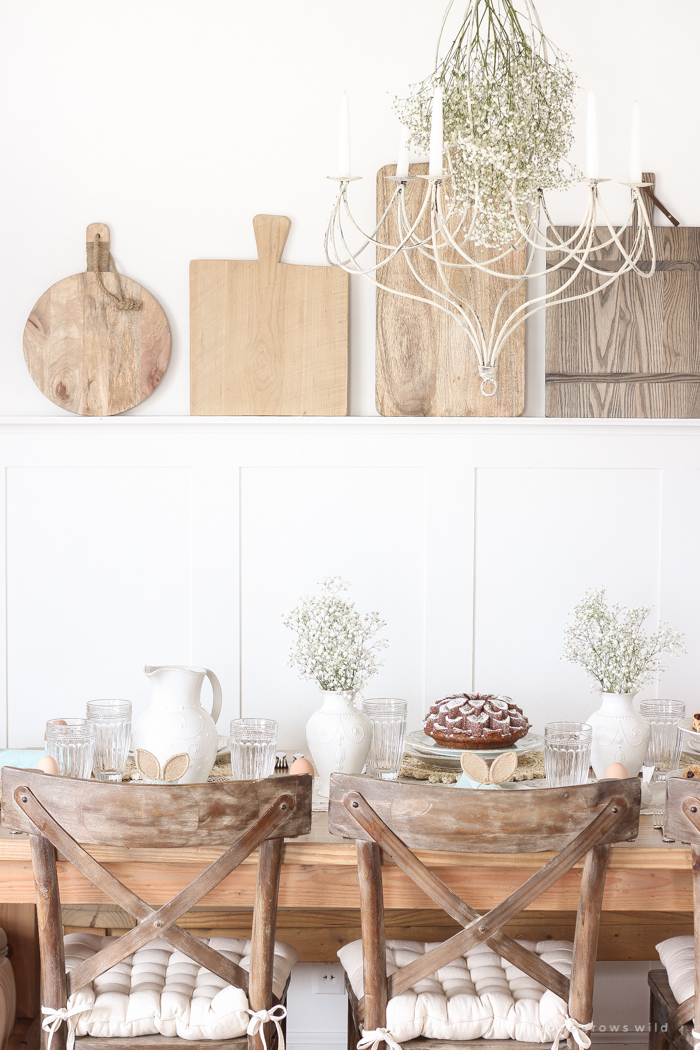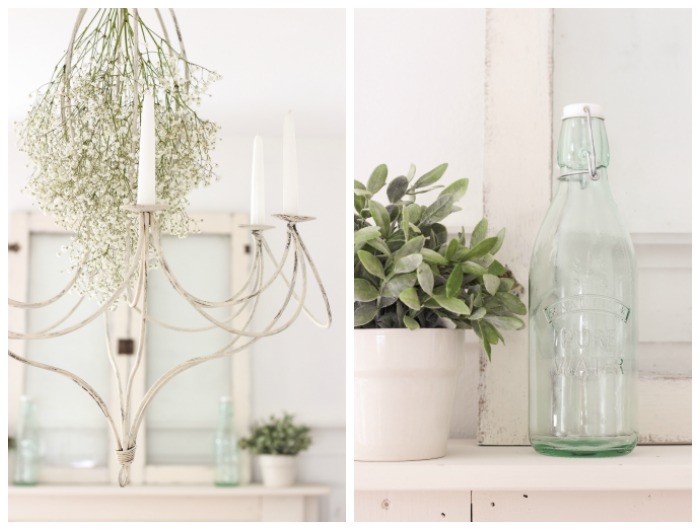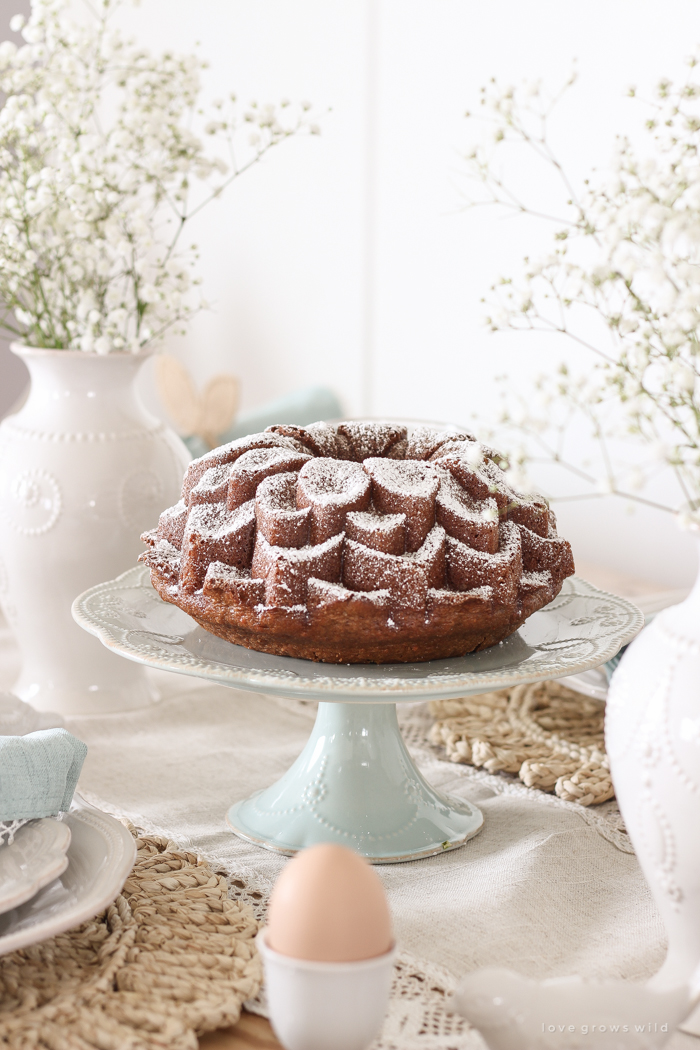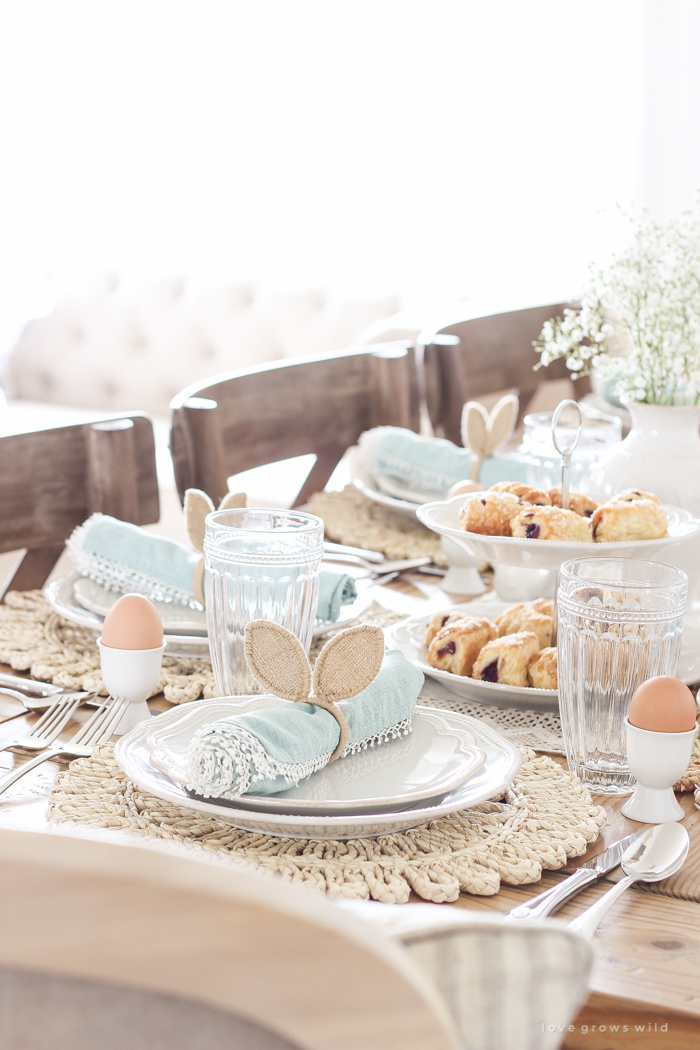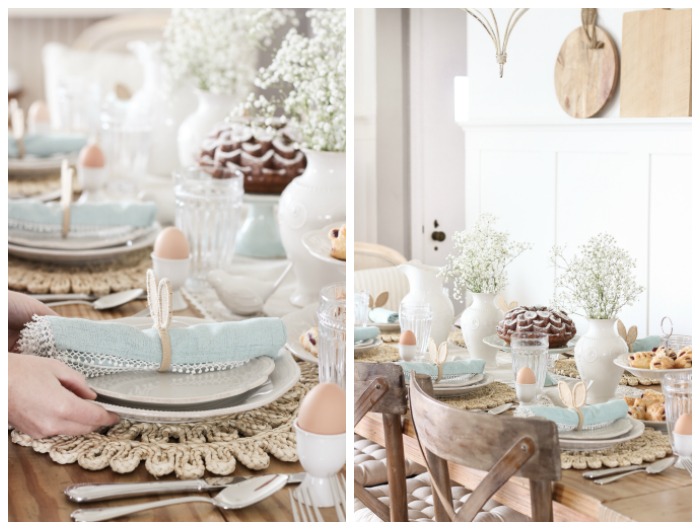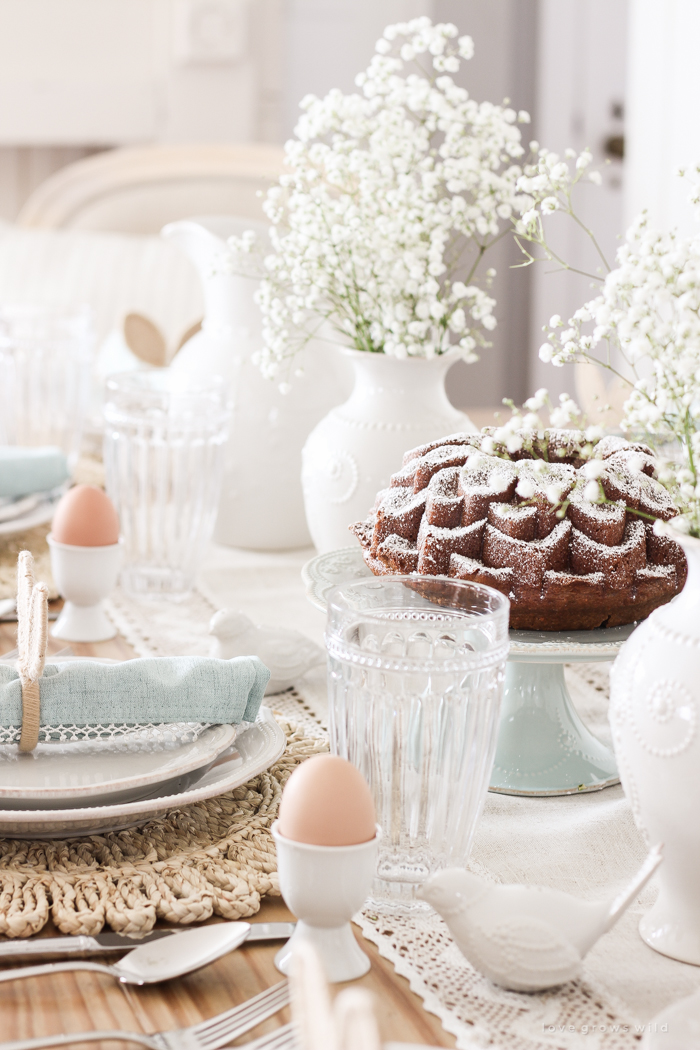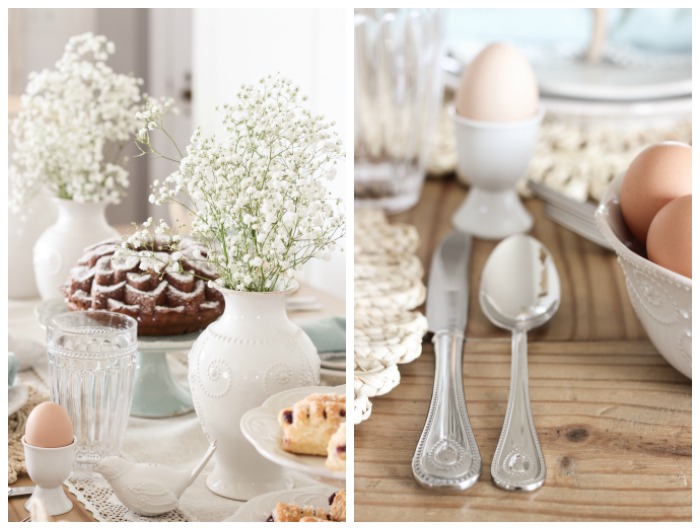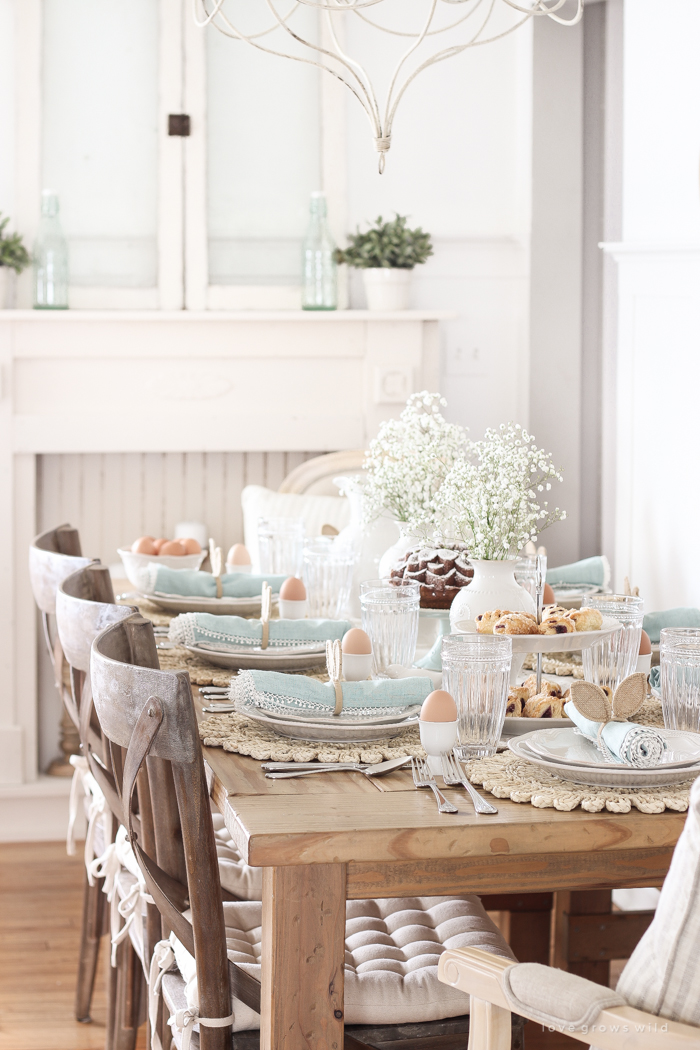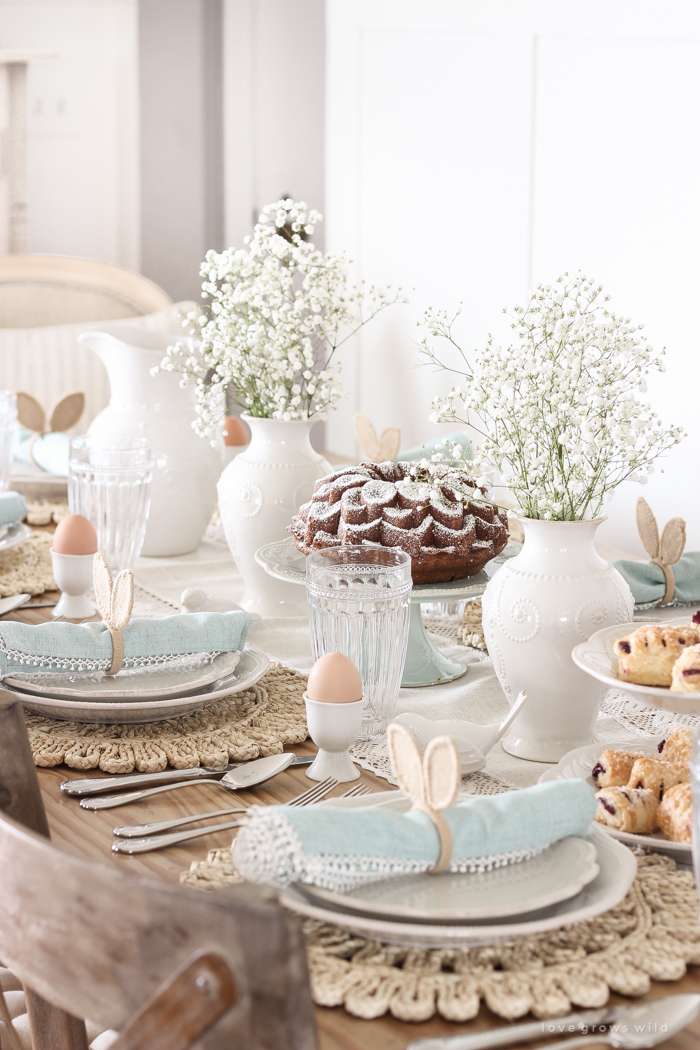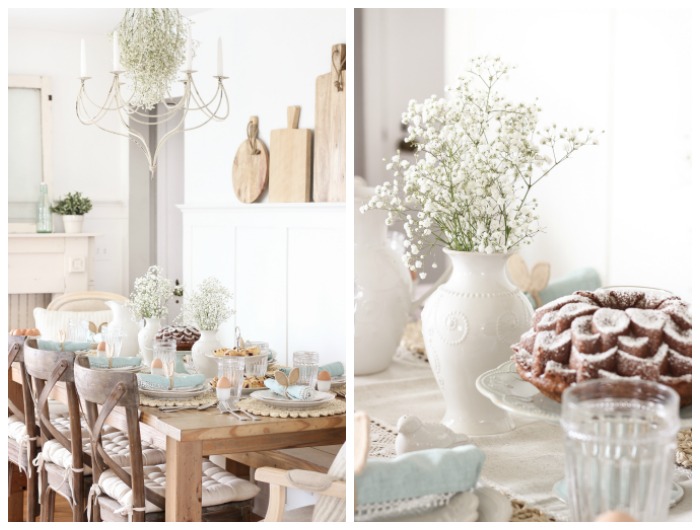 As my family gathers around the table this weekend to celebrate Easter, I'd like to wish you all a very Happy Easter as well! Thank you for stopping by today!
I partnered with Bed Bath & Beyond on this post, but as always the thoughts and opinions shared are 100% my own. Thank you for supporting our blog and brand partners!
---
LET'S KEEP IN TOUCH!
Subscribe to Blog | Follow on Instagram
Follow on Pinterest | Follow on Facebook