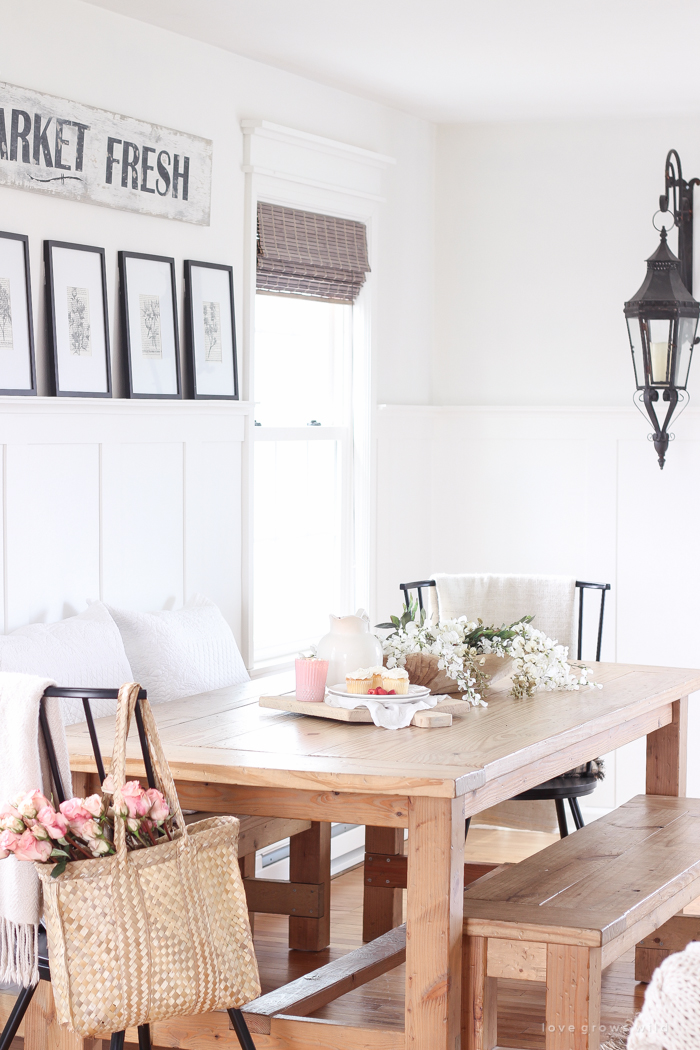 Warm spring weather is so close now in Indiana that I can almost smell and taste it, and I cannot wait to see the trees in my yard covered in beautiful blooms. The sun stays up till almost 8pm now, and I am loving all the extra sunshine and warmth! I've slowly been bringing little touches of spring into the farmhouse lately, and I wanted to share our bright and cheerful dining room with you today for a few reasons. First, I made some new artwork for the wall that I want to tell you about (you can find that tutorial here!). And also, I wanted to document the current state of how this space looks because I'm thinking about changing some things around in here soon. I know, I know… always something going on around here! Decorating our home is a constant process for me as our needs as a family change and also as my style evolves over time. Even though this house may not be my perfect dream home or as large as I'd like it to be, I get so much enjoyment out of decorating it and creating spaces for our family to enjoy and make memories in. And right now my mind is thinking about new chairs for the dining room table! But more on that soon… let me show you what our dining room looks like today!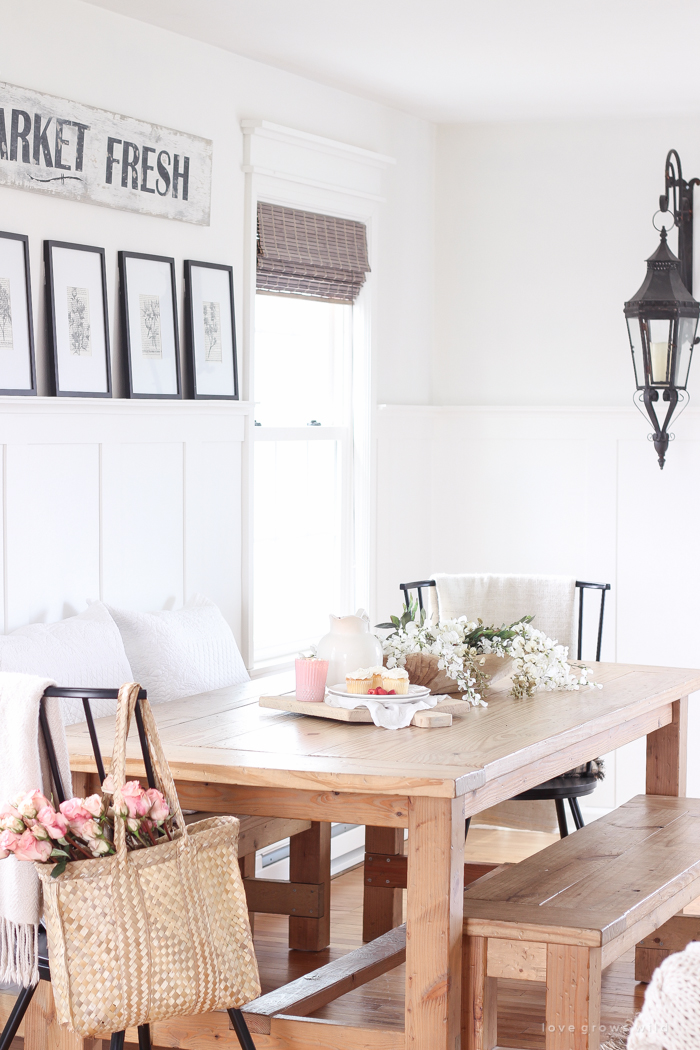 (You can find sources and links for all the items in these photos at the bottom of the post!)
My beloved farmhouse table and matching benches that we built a few years ago is accented by two black metal chairs and some new artwork on the back wall. You might recognize the framed botanical prints I have sitting on our board and batten ledge from my book, A Touch of Farmhouse Charm, where you can find the tutorial for making them. It was one of the easiest DIY's I've ever done, and I love decorating with them! And the Market Fresh sign is a new addition that I just made from a cheap piece of lumber and some paint. I am SO happy with how this cutie turned out, and I have a post with details on how I made it here!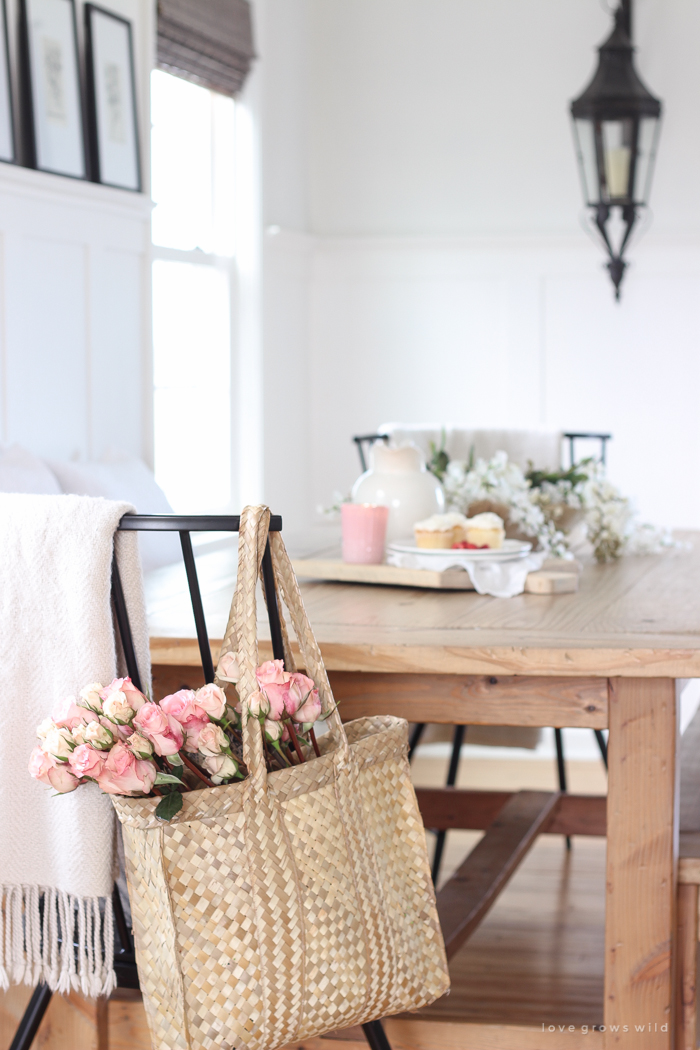 I thought the Market Fresh sign paired with some pretty blush roses and the botanical prints was the perfect little nod to spring. All it takes is adding some fresh flowers or a new throw pillow or even swapping out a piece of artwork to bring a room into the next season or holiday. I find that I enjoy decorating for the seasons so much more when it isn't a huge, overwhelming process. And honestly, who doesn't love having fresh flowers around the house? They always lift my spirits, and I cannot wait till I have pretty flowers growing in my yard soon that I can go outside and clip anytime I want.
But if you've been following this blog for any amount of time, you probably know that I am a huge fan of faux flowers and greenery just as much as fresh. Because let's face it, fresh flowers are going to eventually die and can sometimes feel like a waste of money. So you can usually find some kind of faux florals in just about any room of our farmhouse at any given time! Those white flowers in the wooden bowl are all from Hobby Lobby!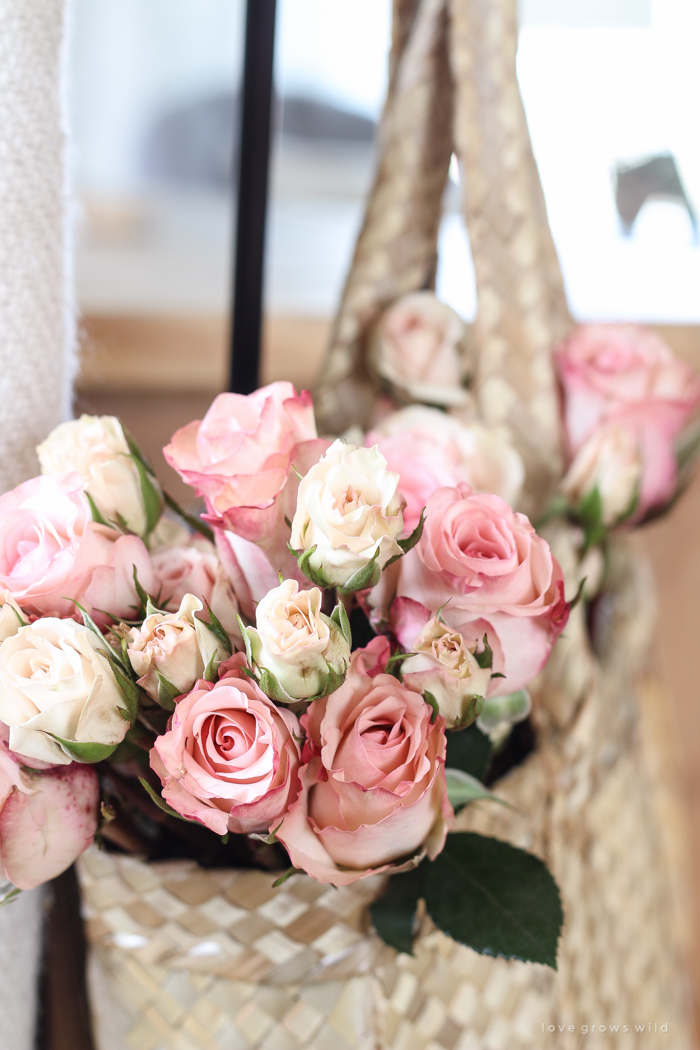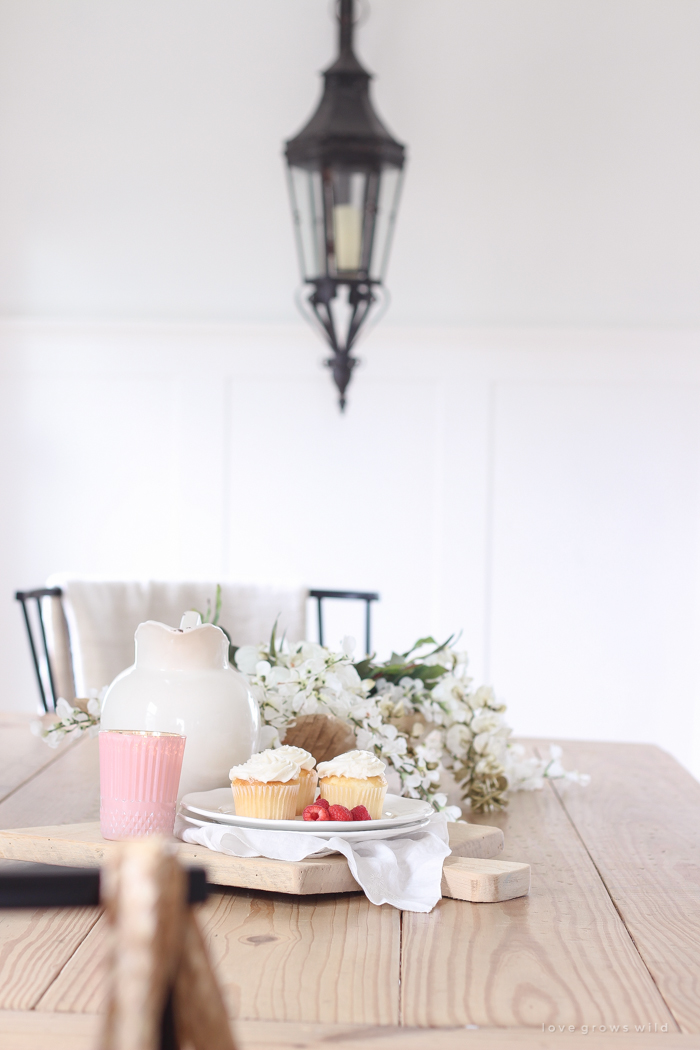 I pulled this gorgeous wooden cutting board from my collection on the wall in the entryway (seen here), and it is also a DIY project from my book! A lot of times I fall in love with beautiful vintage things that I can't always afford, so finding ways to make them myself is such a rewarding feeling.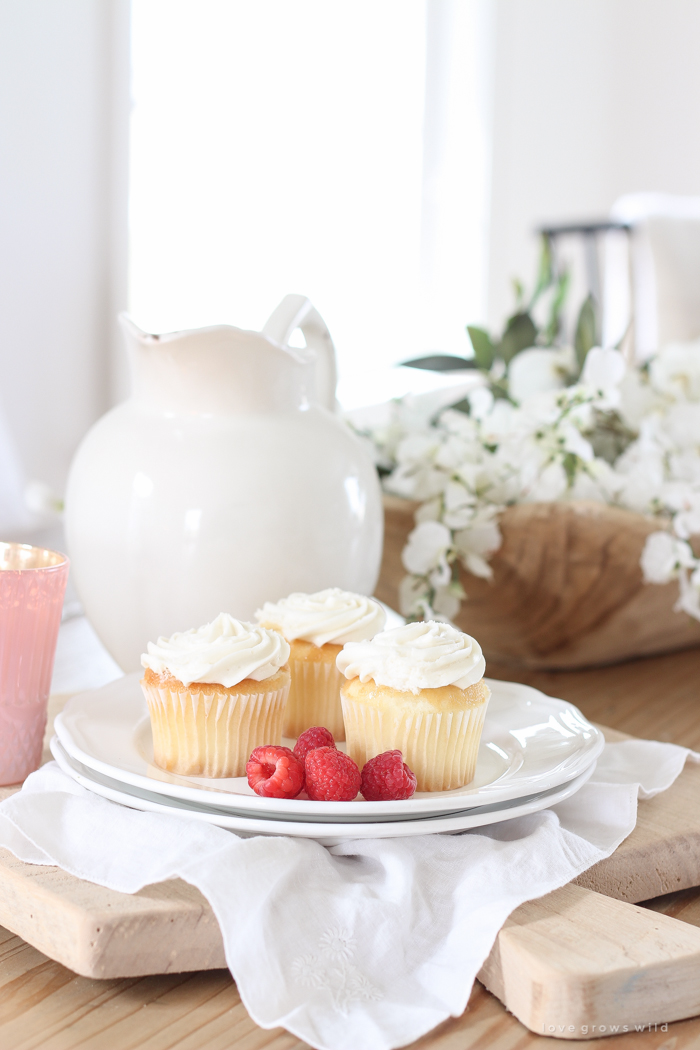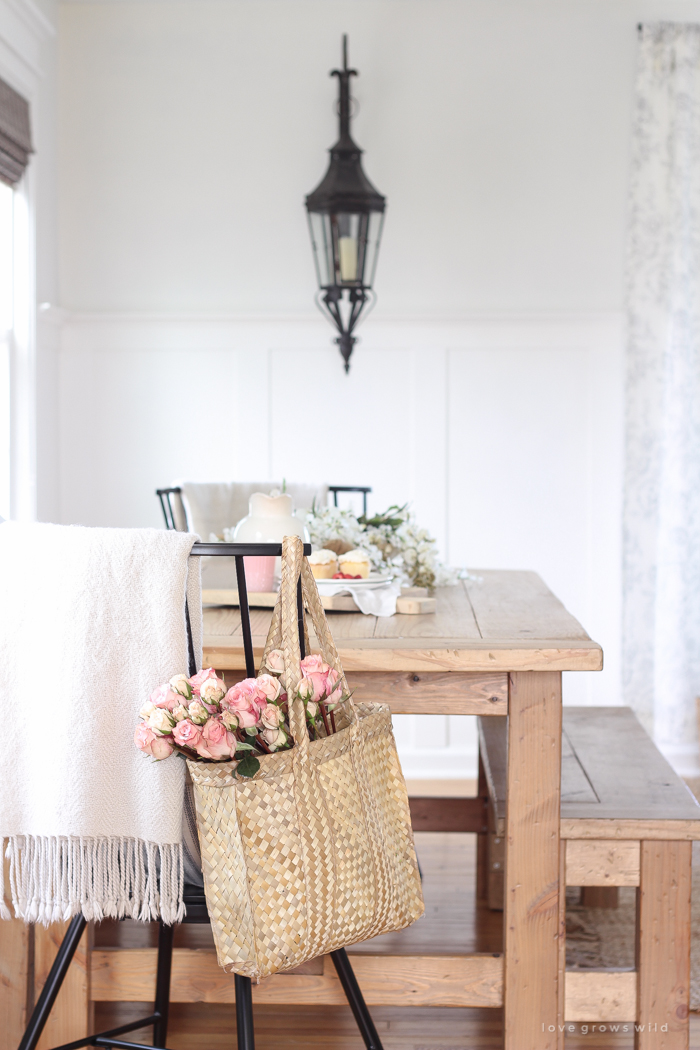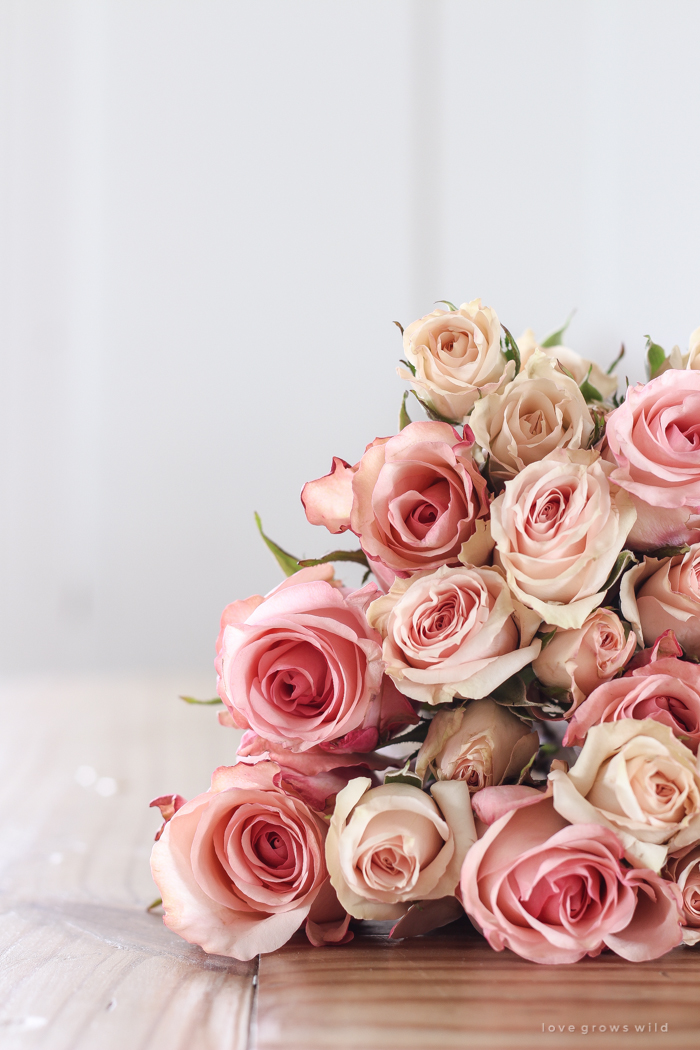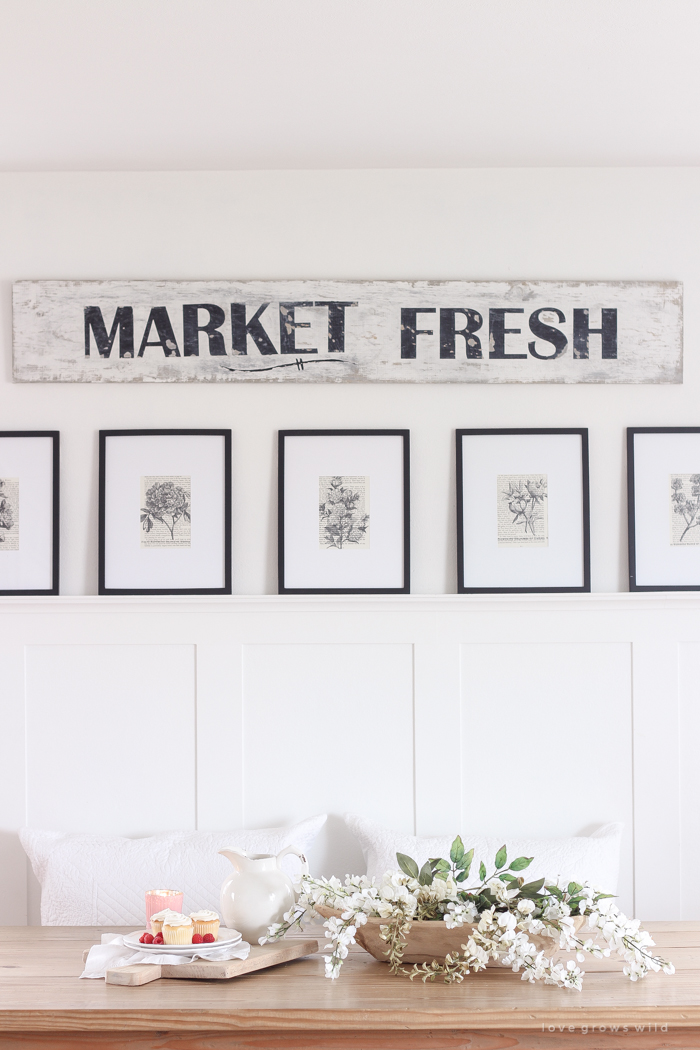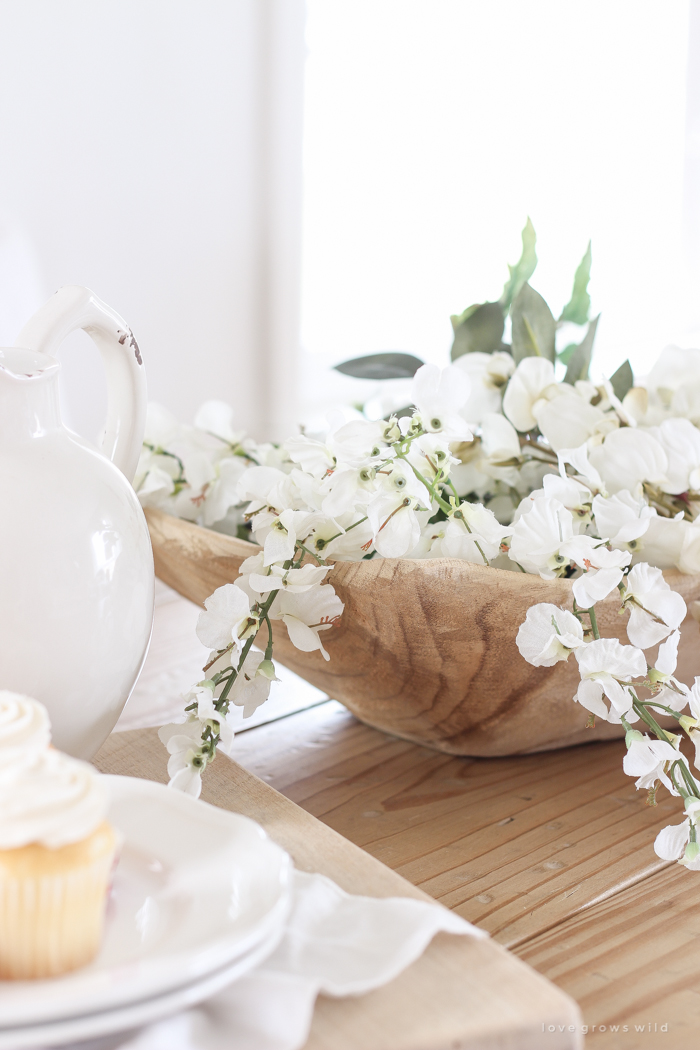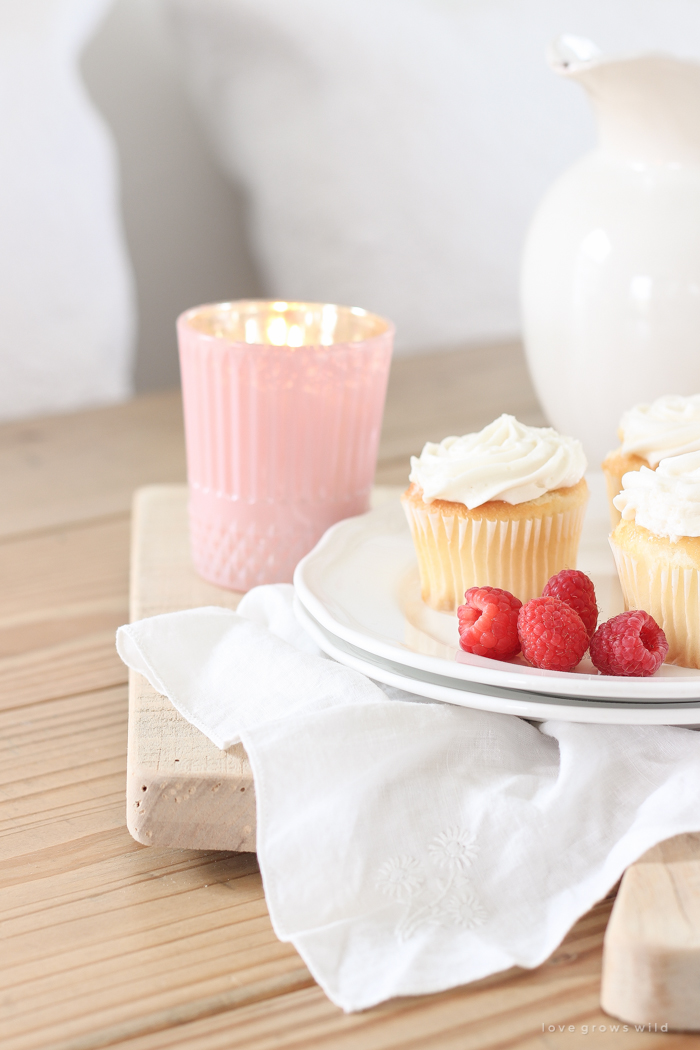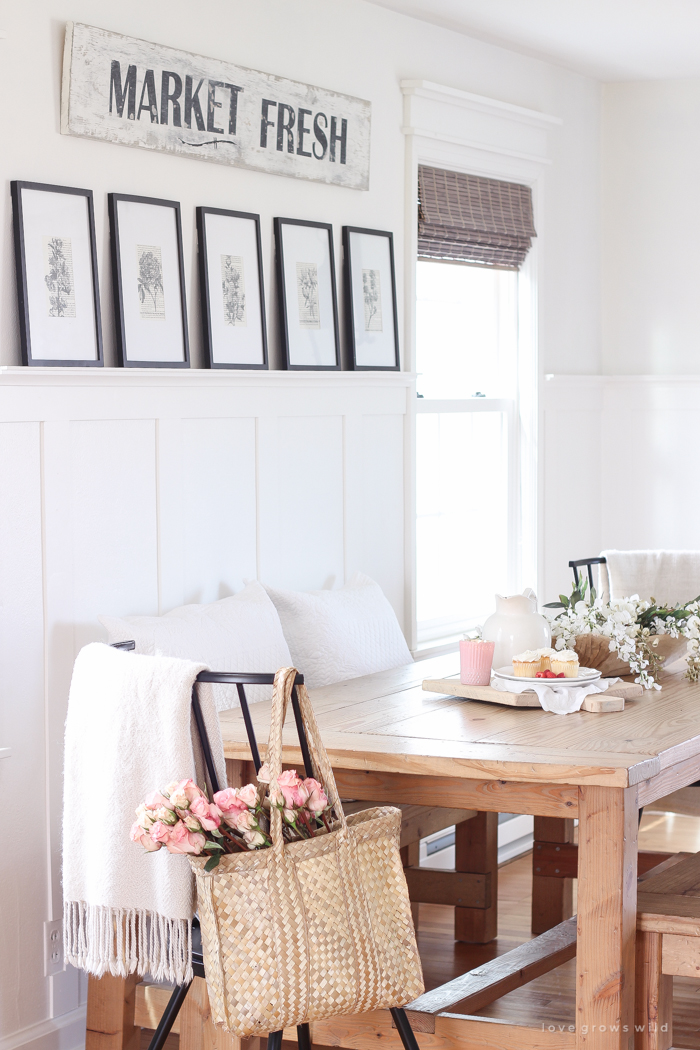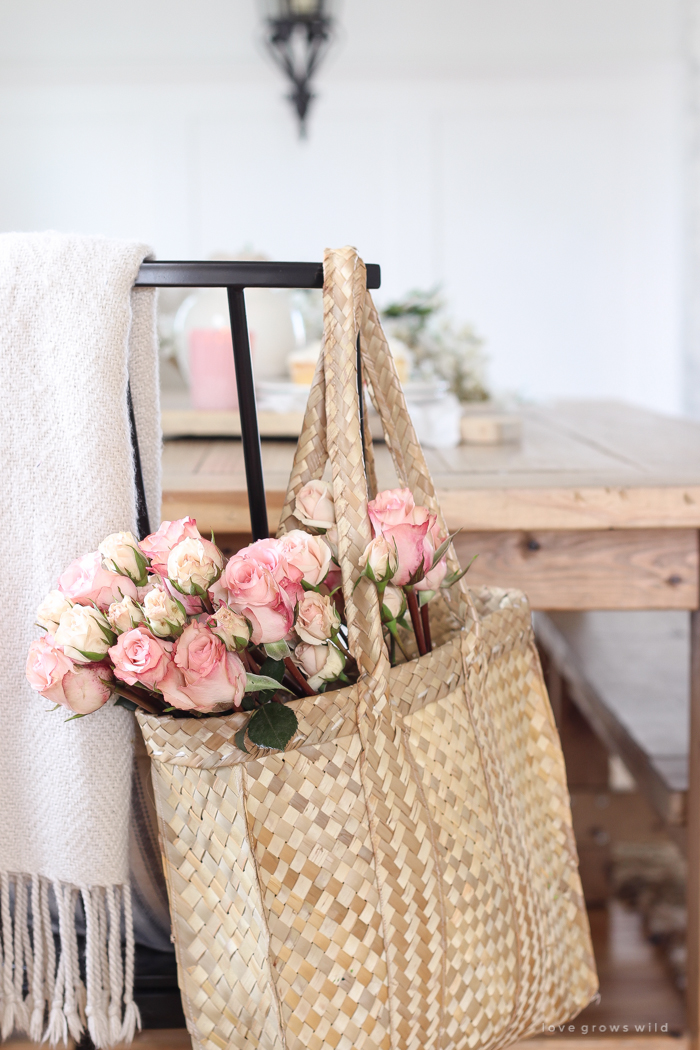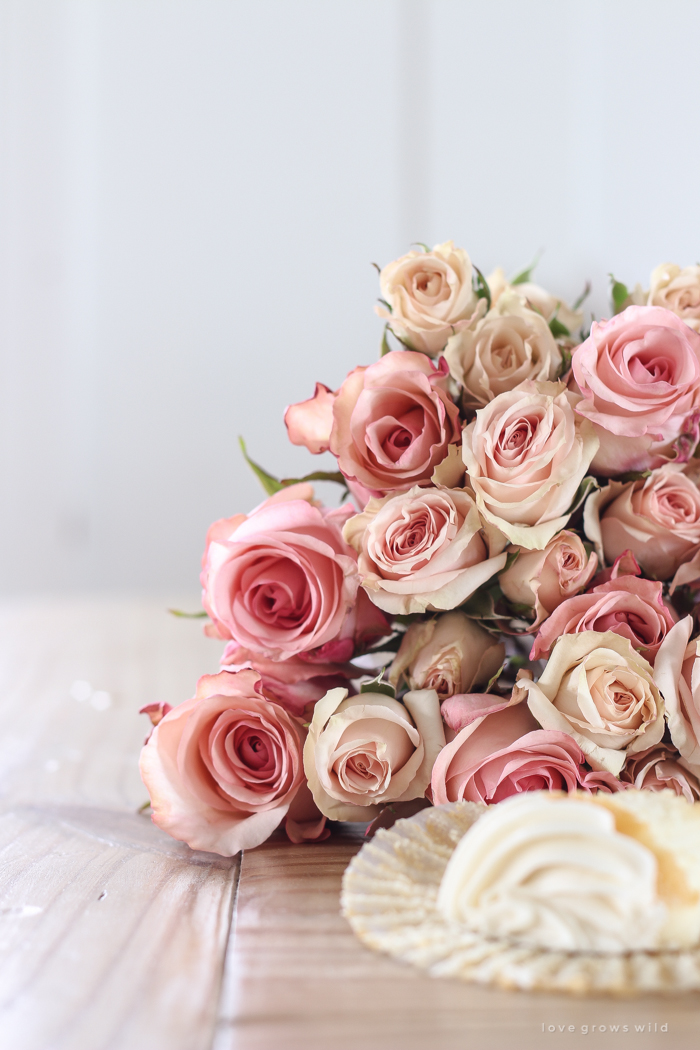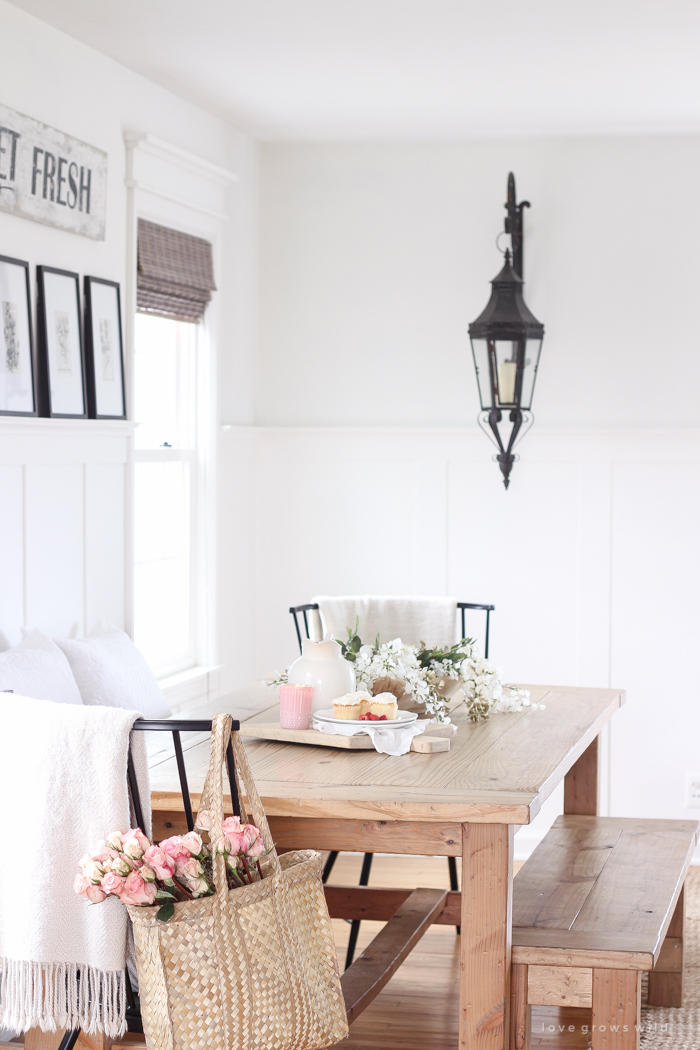 Okay loves, do me a favor… go buy yourself a pretty, little bouquet of your favorite flowers to bring a little bit of spring into your home too. You deserve it!
Since I already mentioned changes coming soon in the dining room, I promise to keep you updated when anything happens. I have lots of ideas in my head and just need to narrow down my options! Have a beautiful day, sweet friends.

---
SOURCES
---
Note: Some of the links in this post are affiliate links, which allows me to make a small commission from your purchase, but your purchase price stays the same. Thank you for helping support our blog!
black hanging lanterns – Hobby Lobby

black dining chairs –

Wayfair

farmhouse dining table –

tutorial

farmhouse benches –

tutorial

bamboo roman shades –

Home Depot

market fresh sign – tutorial here
framed botanical prints – tutorial in my book
board and batten – tutorial
white pillows – Wayfair
cutting board – tutorial in my book
pitcher – Hobby Lobby
wooden bowl – Target
pink candle – Target
white faux flowers – Hobby Lobby
---
LET'S KEEP IN TOUCH!
---
Subscribe to Blog | Follow on Instagram
Follow on Pinterest | Follow on Facebook