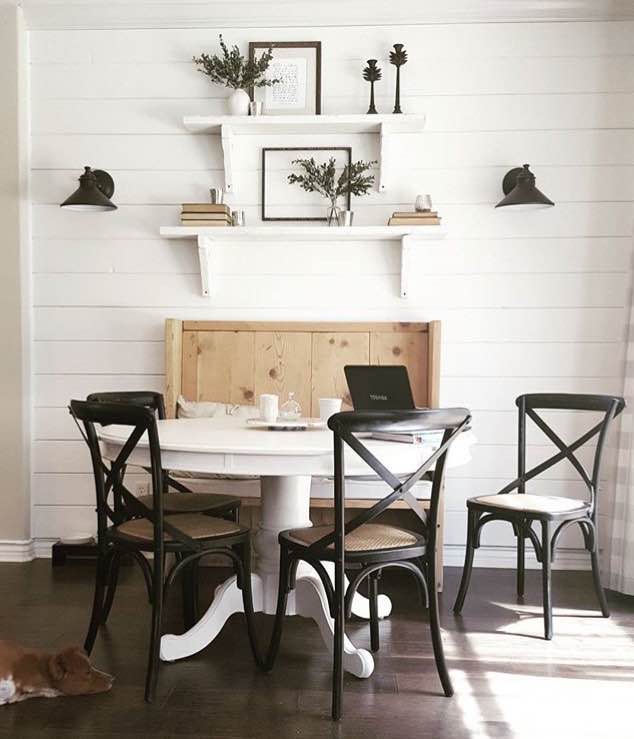 Hello, friends! Well, I THOUGHT spring had arrived, but we've had nothing but cold, cloudy, rainy, snowy, windy weather here in Indiana lately, and I'm ready for some warm sunshine on my skin again. I was outside trying to work on projects for my patio this weekend all bundled up like an eskimo, and it started snowing like crazy! My husband (who is a farmer) is anxiously waiting for the ground to warm up so he can start planting our crops for the year, and I can't wait to get outside and work on some fun things I have planned coming up on the blog. In the meantime, these gorgeous photos below that I found in my Instagram feed this week have brought me plenty of smiles and sunshine… even if Mother Nature is toying with us!
Here are the photos that inspired me: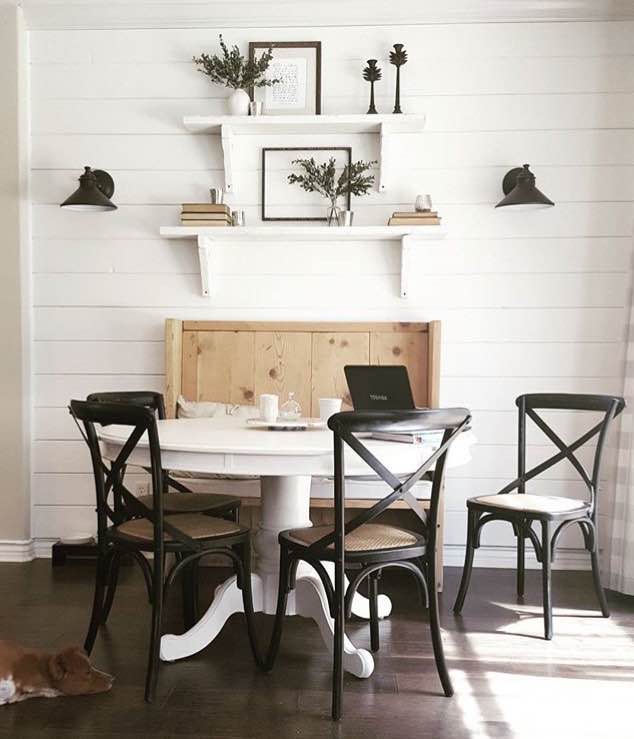 Every time I see this scene from @classicnestinteriors, I swoon. It totally speaks to my neutral color and farmhouse-loving heart… the white planked walls with contrasting sconces, the simple white shelves, the dark cross back chairs paired with a natural wood bench…
High fives, girl. You totally rocked this space!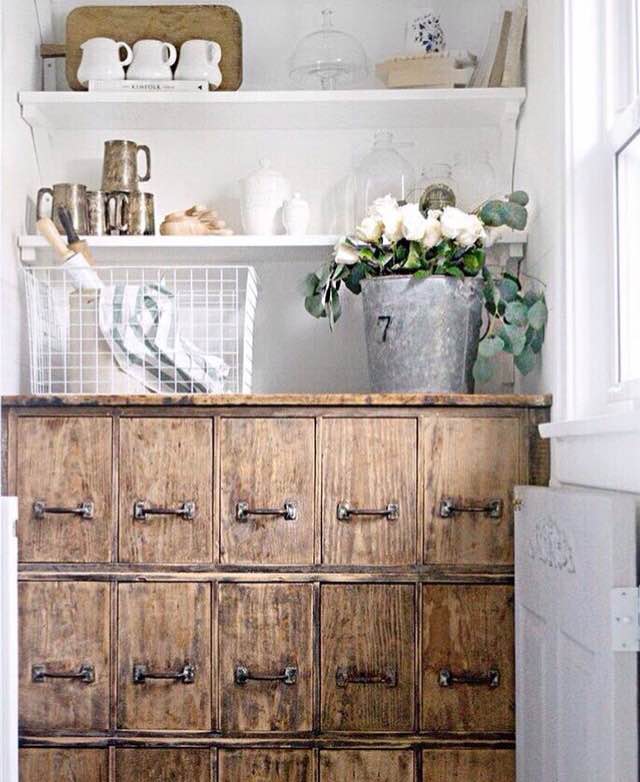 @kindredvintage is one of my FAVORITE feeds to follow. Her home is stunning, filled with vintage lovelies and beautiful details everywhere you look. This vintage file cabinet that she had been saving happened to fit perfectly in this little nook in her kitchen. I'd say it was meant to be!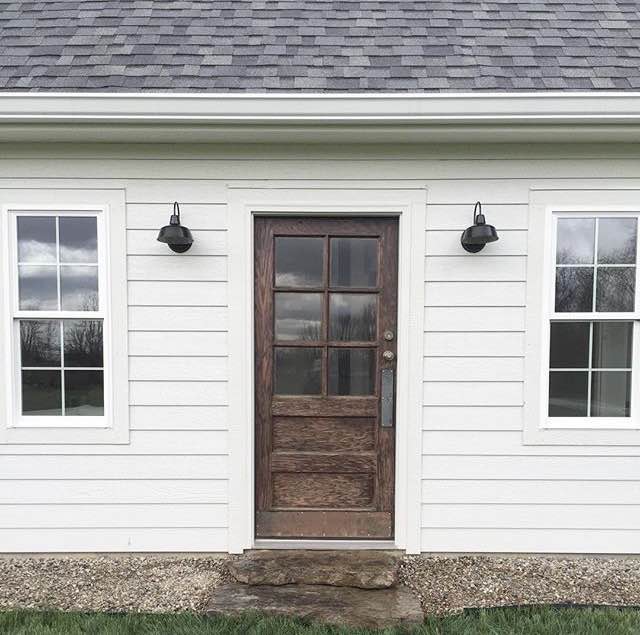 So I have this thing with doors…
It's a good thing I don't come across antique doors like this in real life that often because I would probably become a door hoarder. No joke! This door on the front of @countyroadliving's home came from an old library, and I just love the dark wood, panes of glass, and kick plate detail at the bottom. And don't even get me started on those light fixtures… so cute!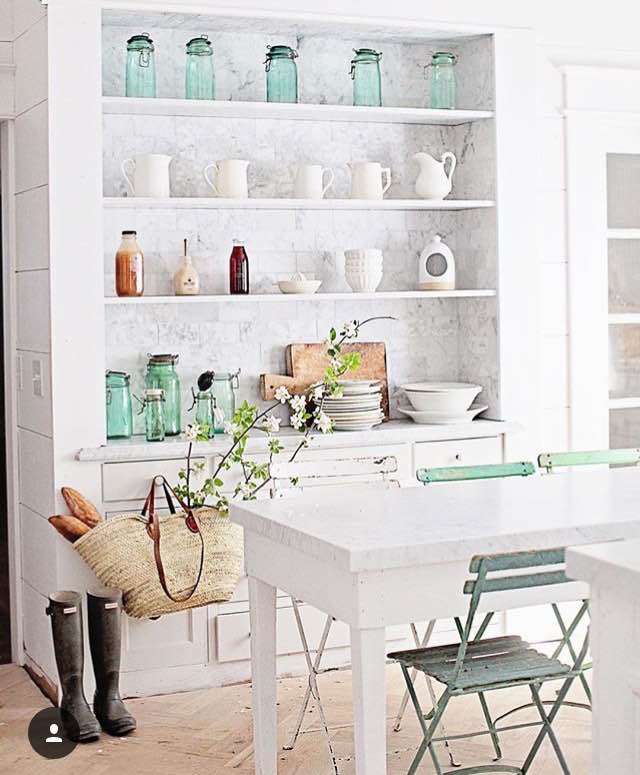 Just when I think I couldn't love @dreamywhiteslifestyle's kitchen anymore, she posts another photo and I die all over again. You HAVE to see the before and after of this space! I love her built-in shelving and those chairs are absolutely darling too. And wait till you see the flooring… : )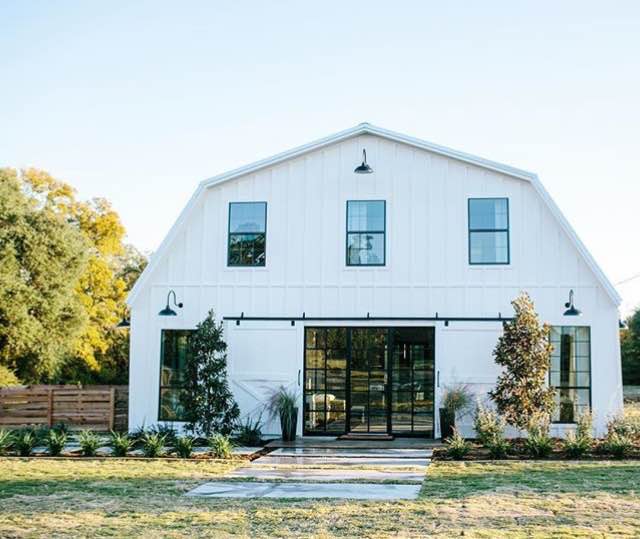 Now that the latest season of my favorite show, Fixer Upper, is over, I've been looking back at some of my favorite makeovers from the show. I thought the "barndominium" that @joannagaines renovated was such a spectacular transformation and such a unique place to live. The layout might not have been perfect, but the front of that house looked SO good! Kudos to the couple that chose that house for having the guts to take on a horse barn!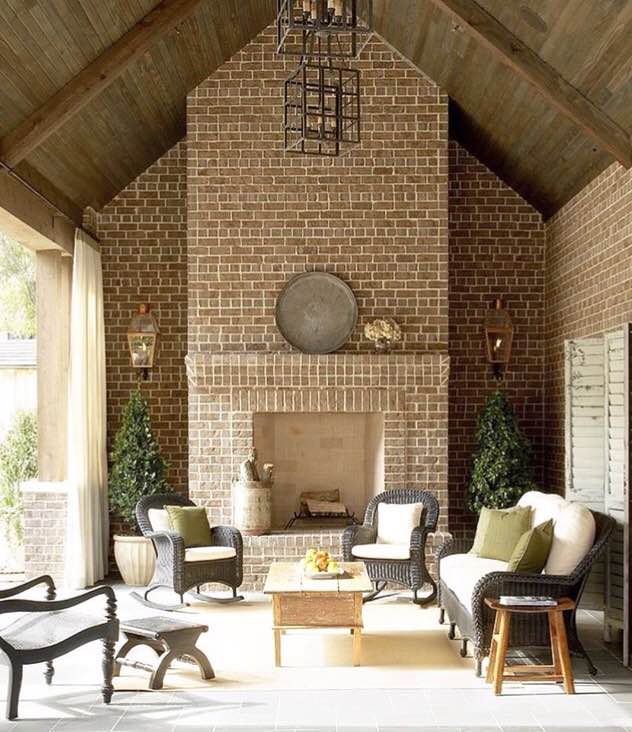 As I mentioned before, I have a few outdoor projects up my sleeve, and this outdoor living space I found in @kathykuohome's feed is breathtaking. That brick wall and mantel with the tall ceilings and wood beams… gorgeous. I would love to relax with some sweet tea in here!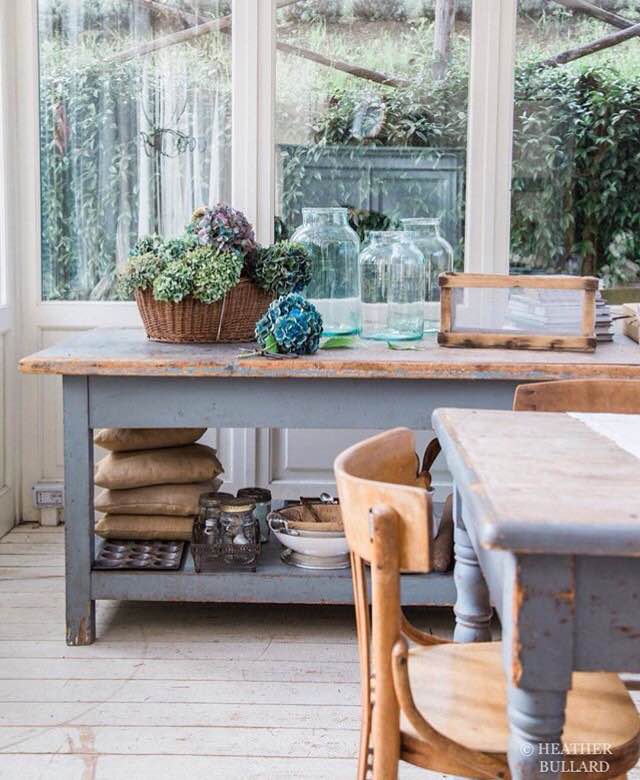 @heatherbullard… I love you. That is all.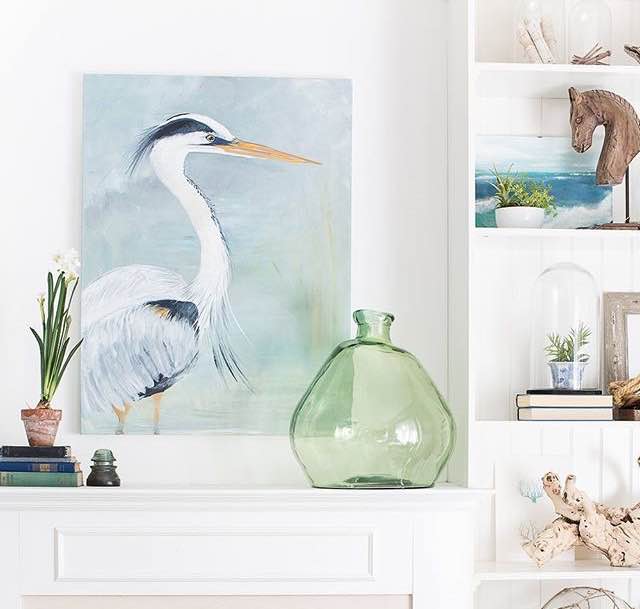 And I found @mscraftberrybush showing off the perfect fresh, coastal vibe for summer. Her paintings are something truly spectacular!
Okay, guys… tell me which photo was YOUR favorite! I hope you feel as inspired as I am and found a few new Insta feeds to follow. You can join in on the fun by following us on Instagram here, and don't forget to tag YOUR Instagram photos with #InspiredbyLGW so I can feature your photos here too! Enjoy your week, friends!

---
LET'S KEEP IN TOUCH!
Subscribe to Blog | Browse my Shop | Follow on Facebook | Follow on Twitter
Follow on Google+ | Follow on Pinterest | Follow on Instagram