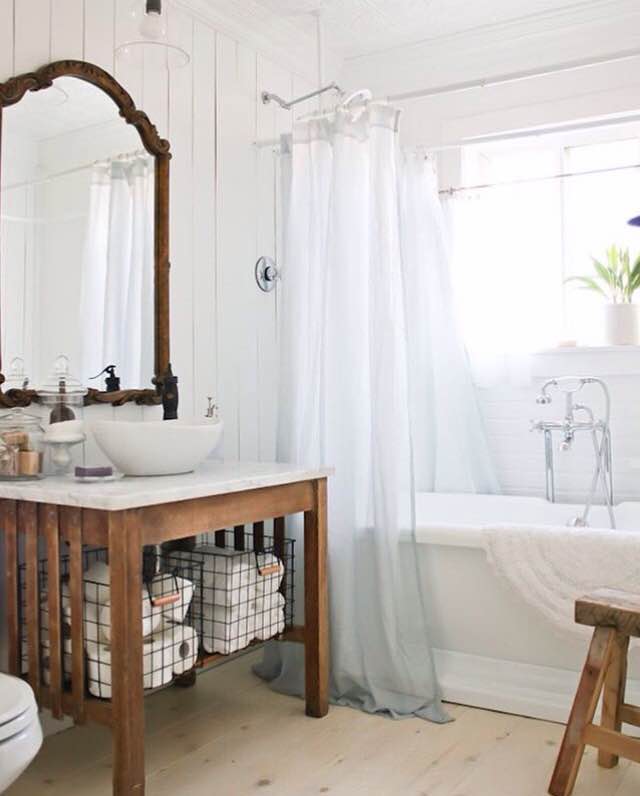 We're getting a taste of spring weather here in Indiana, and I am already itching to bust out the sandals and spruce the house up with pretty flowers and greenery. There is nothing better than opening up your windows for the first time after a long winter and feeling that warm breeze blowing through the house. I will never take that feeling for granted again after living with painted-shut windows for the last four years!
Last weekend we had our big photo shoots for the book, and as utterly exhausting as it was to get everything ready (8 rooms fully cleaned and decorated + 4 people bathed and dressed with 8 different outfits each)… we did it! As soon as we finished, I fell into a deep sleep for about 2 hours, which apparently I desperately needed. I hope our photographer is good at Photoshopping the dark circles underneath my eyes. Ivan and Louise Photography… go check them out!
Here is what I'm inspired by this week: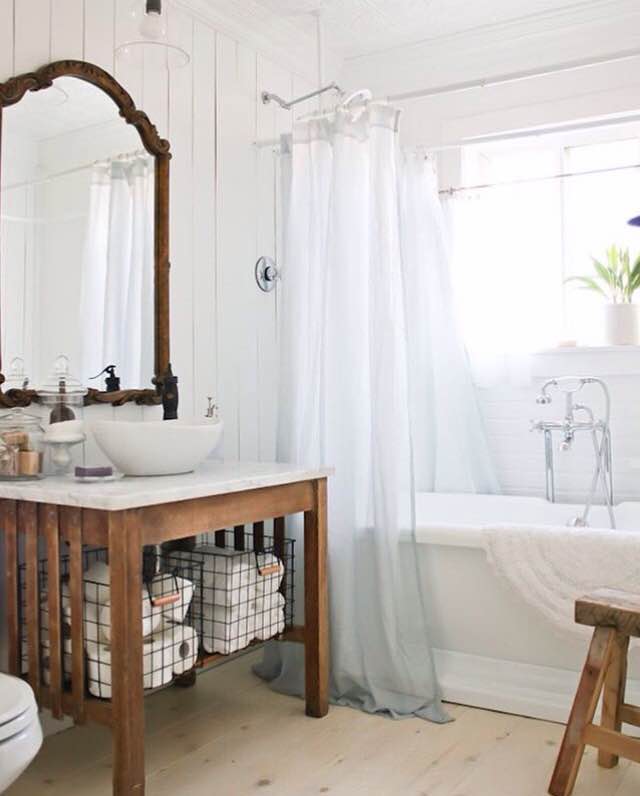 This bathroom from @camitidbits… yes to EVERYTHING! The light floors, rustic wood vanity, beautiful sink, faucets, antique mirror and shower curtain puddled on the floor made me so happy. And then I kept scrolling through her feed and found this bedroom…
That bed! Thank you for all the eye candy this week, girl.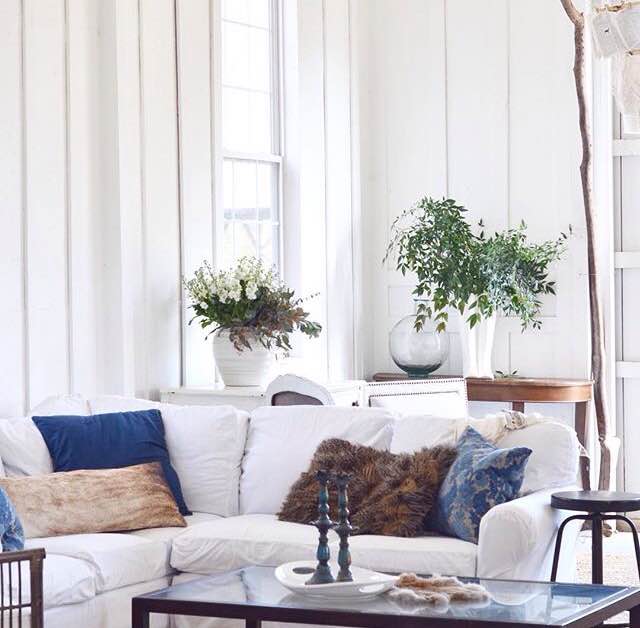 @thenester has the right idea for spring… sunlight and greenery fill this space beautifully.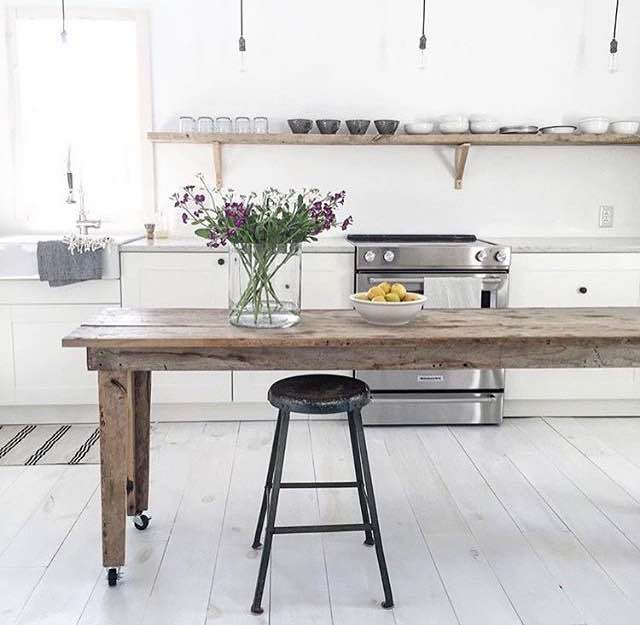 @countyroadliving is a feed I just started following recently and fell in love with the minimalistic farmhouse style. Then I found out she lives pretty close to me! You will definitely enjoy the beautiful images she shares!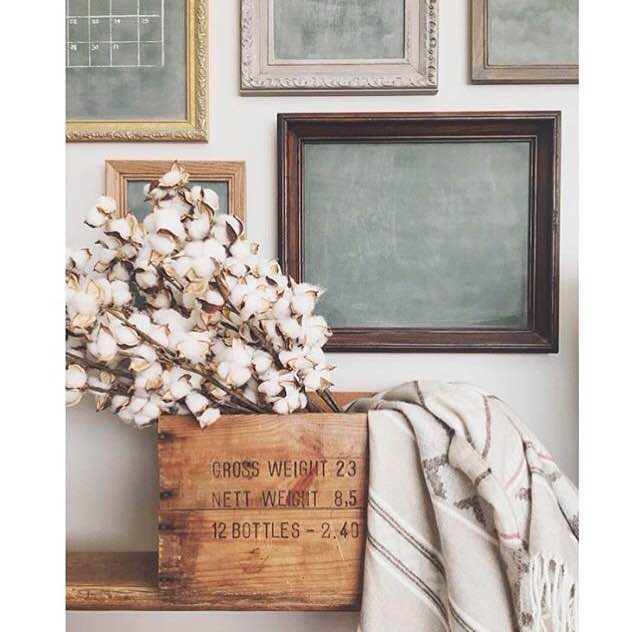 I have been having a major crush on greens lately (the color, not the food), and this chalkboard gallery wall I found in @thegoldensycamore's feed fits in perfectly. Such a cute idea!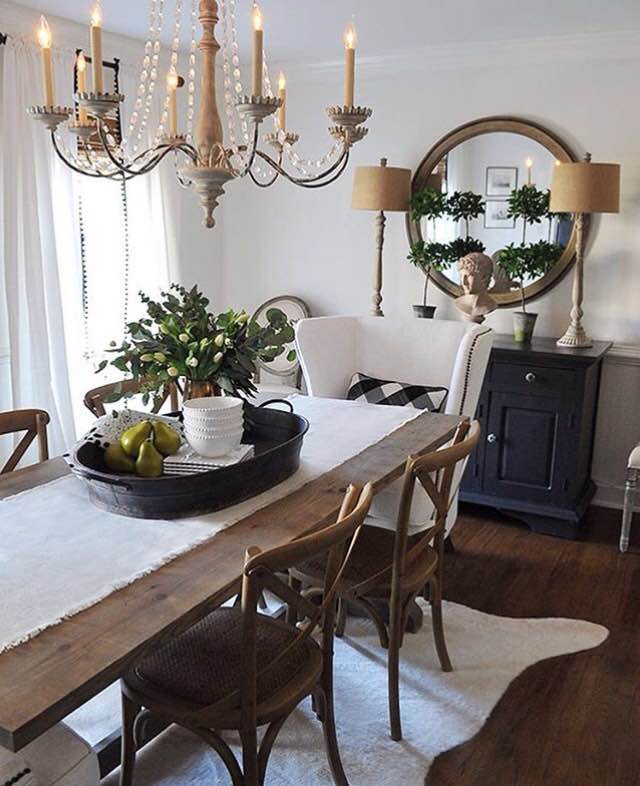 @dearlillie's dining room got a spring refresh, and I always love her choice of furniture and fixtures.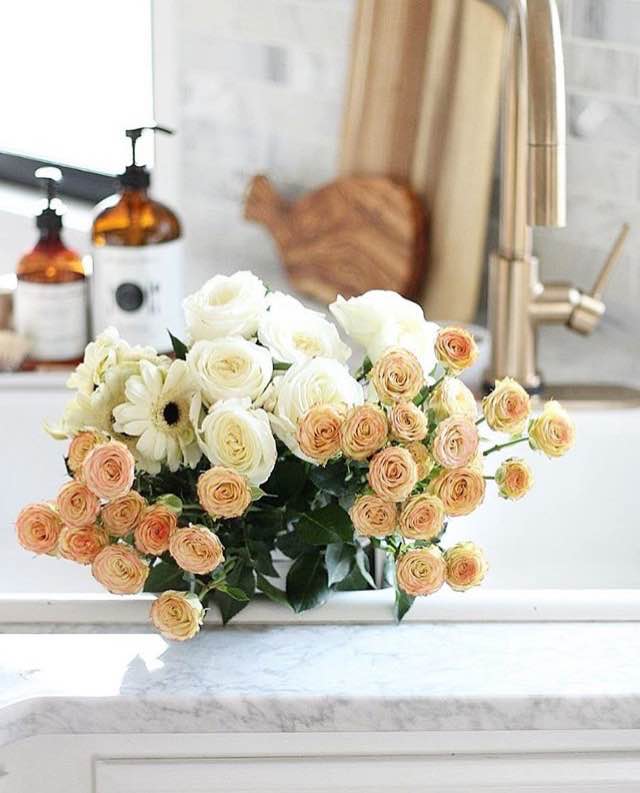 And just because spring is on its way and flowers make me happy… I'll leave you with this beautiful image from @blissathome1.
Are you feeling inspired now? You can follow us on Instagram here, and don't forget to tag your Instagram photos with #InspiredbyLGW so I can feature your photos here too! Enjoy your week, friends!

---
LET'S KEEP IN TOUCH!
Subscribe to Blog | Browse my Shop | Follow on Facebook | Follow on Twitter
Follow on Google+ | Follow on Pinterest | Follow on Instagram