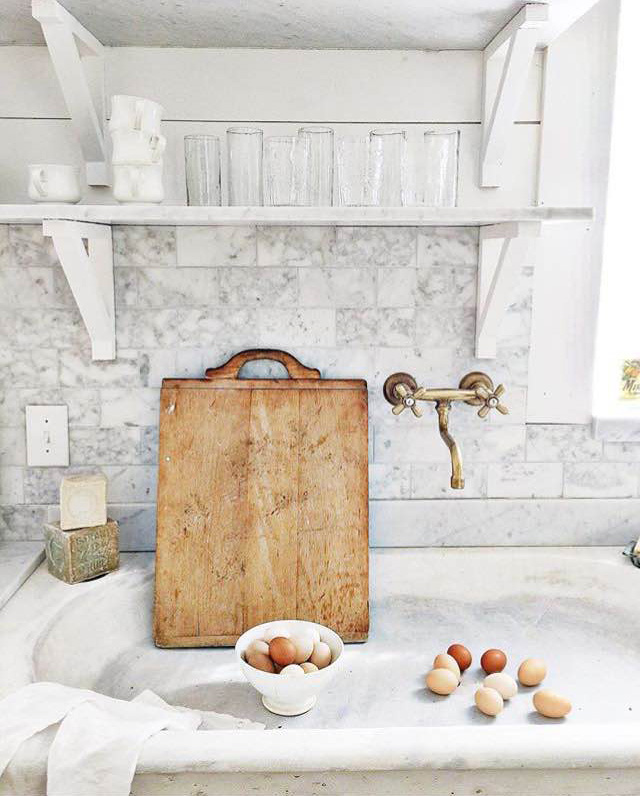 Hello, sweet friends. I have something brand new and pretty exciting to share with you today. I've had this little idea floating around my head for quite awhile, and now that things are starting to slow down around the farmhouse and the book is ALMOST finished, I feel like today is the perfect time to start a little weekly series I'm calling "Inspired By".
It's no secret that Instagram is my favorite social media by far, and I've discovered so many amazing blogs, brands, designers, photographers, entrepreneurs, and even just regular people who take really pretty pictures while scrolling through my Insta feed. I'm a firm believer that being creative comes from constantly being inspired by things around you, whether it be nature, music, a role model, a magazine article, travel, or even a breathtaking photo on Instagram. I'm inspired daily by the amazing creators I follow, and I want to bring that same inspiration right to your front door. Err… well, your computer screen.
So each week I plan to share a quick, simple little post with my favorite Instagram photos and feeds from the week. And if you're as inspired as I am, you can follow them too!
But there's another element that I am really excited to add to my Inspired By posts each week… I want to feature one of YOUR photos too! Use the hashtag #InspiredbyLGW on your favorite Instagram photos that you think will inspire others as well. I am always sharing photos from our home with you, but this will give me a chance to see the beauty in YOUR homes too! It will be our little chance to connect each week, and I cannot wait to get to know you better. So start tagging your best photos!
Here is what I'm inspired by this week…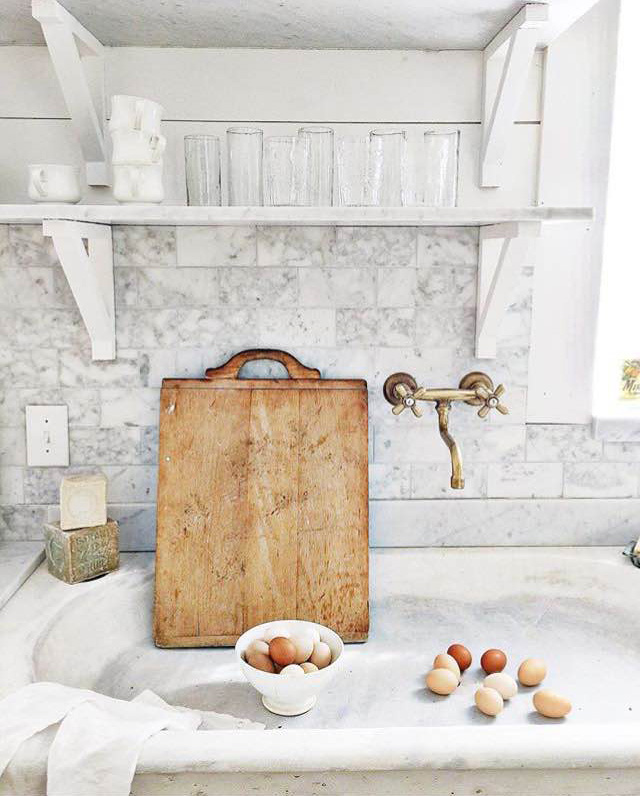 @dreamywhiteslifestyle is completely renovating their kitchen, and even though it's not quite finished yet, the before and after is already unbelievable. Every little detail is swoon-worthy and her style is positively delicious… the perfect mix of rustic farmhouse and vintage French.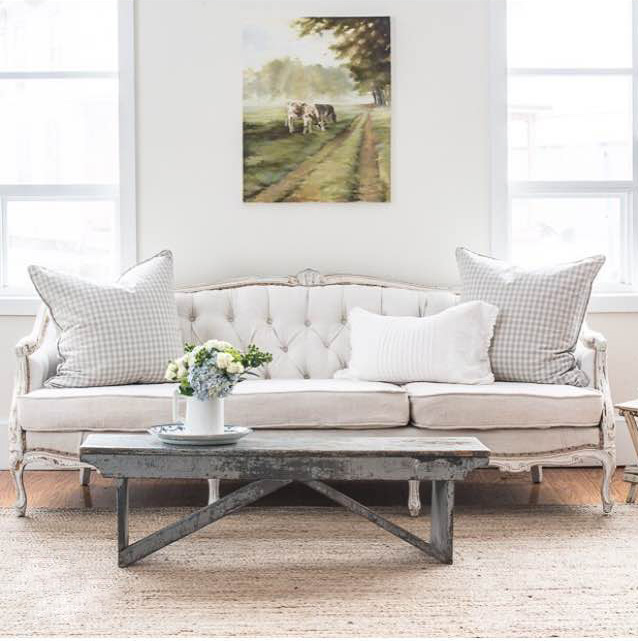 @missmustardseed has been a long-time favorite of mine, and this tufted sofa Marian just refinished is the stuff dreams are made of. Go check out what she did with the sides of the sofa… you'll thank me later!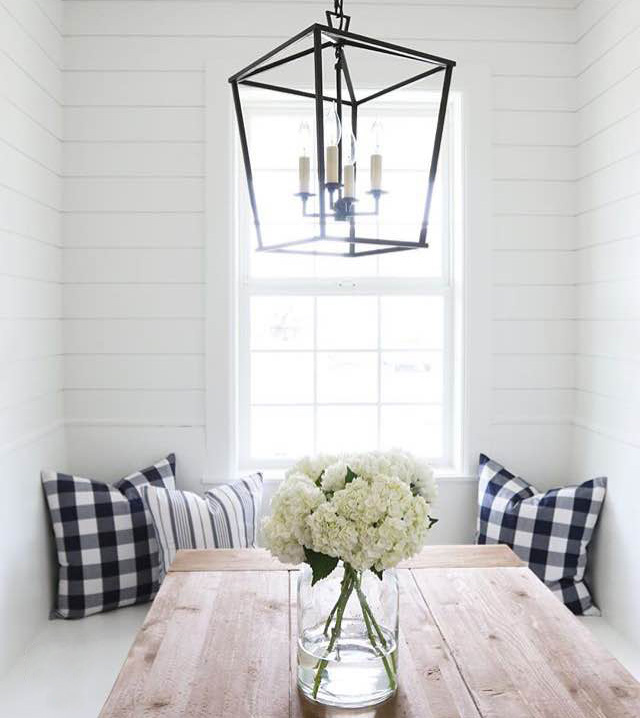 I spotted this little nook from @studiomcgee in @cityfarmhouse1's feed, and I love the cozy white walls paired with patterned pillows, a rustic wood table, and a large light fixture that makes a statement, but doesn't block all that beautiful light coming in.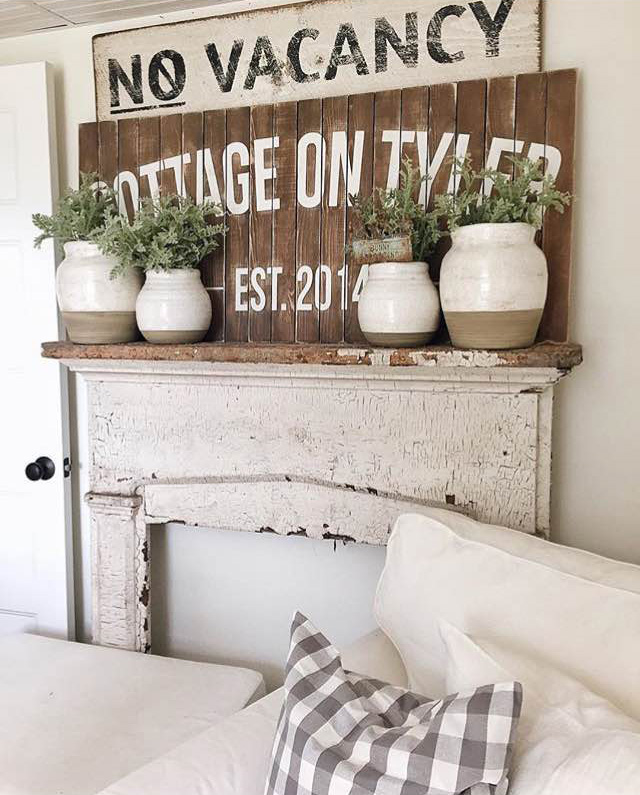 Can I be honest for a second? I have a slight girl crush on @lizmariegalvan. I love watching this fierce, young entrepreneur decorate her home with gorgeous vintage and antique finds, and she happens to be just as beautiful on the inside as she is on the outside. If I ever have an excuse to head up to Michigan, I will definitely be loading up my Jeep with goods from the new store she just opened, @thefoundcottage.
And that mantel she has… amazing.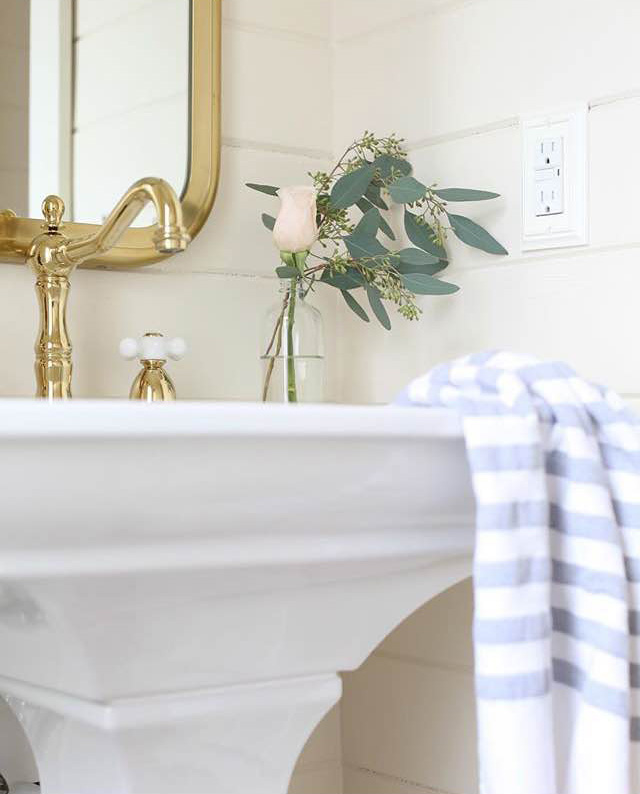 @julieblanner's powder room makeover is everything I would expect from her and more… beautiful, simple, inspired, and elegant.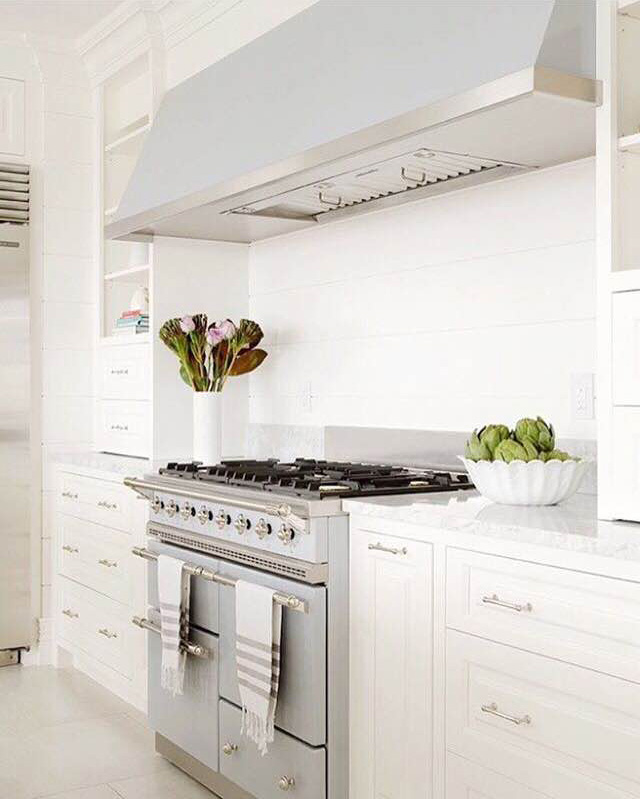 Can we talk about that range for a second? #kitchengoals
I found this lovely photo in @thegreyinteriors' feed, designed by @thresholdinteriors.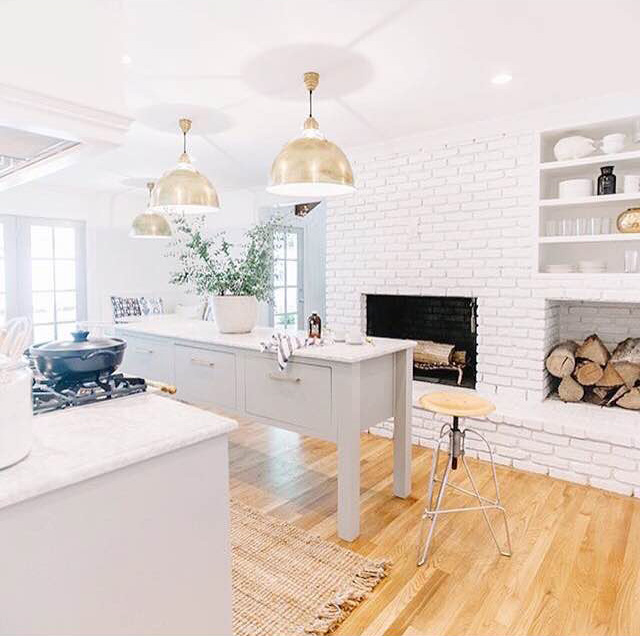 This photo has me seriously wishing there was room in the budget (and the floor plan) for a fireplace in our kitchen renovation! I bet that kitchen is so cozy on a cold winter day. Another gorgeous photo from @thegreyinteriors' feed, designed by @pencilandpaperco and photographed by @lesleemitchell.
Okay guys, I'd love to hear your thoughts on our new weekly series! Thumbs up or thumbs down? Remember to tag your Instaphotos with #InspiredbyLGW!

---
LET'S KEEP IN TOUCH!
---
Subscribe to Blog | Browse my Shop | Follow on Facebook | Follow on Twitter
Follow on Google+ | Follow on Pinterest | Follow on Instagram