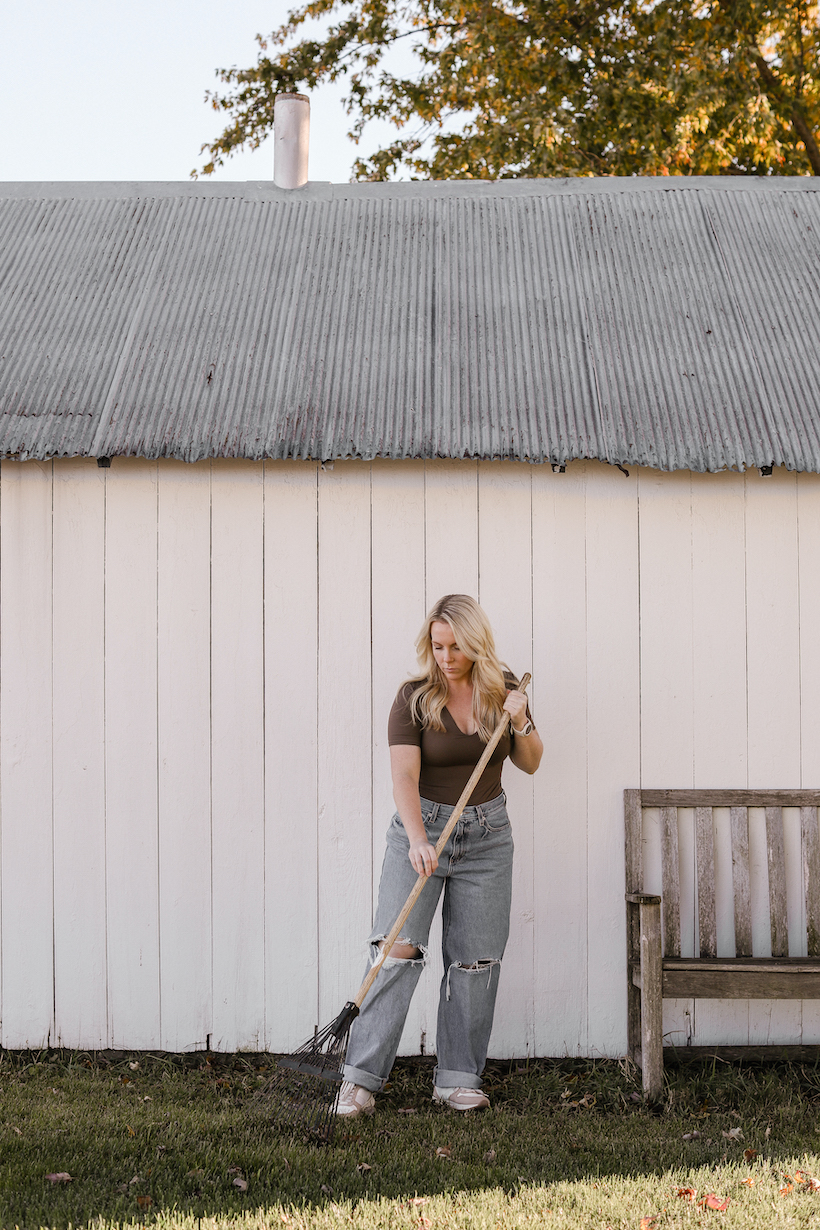 Prepare your home for colder months ahead with our complete fall cleaning checklist. From cleaning up the yard and landscaping to protecting your outdoor furniture and clearing gutters, this checklist will ensure you're ready when the temperatures begin to drop.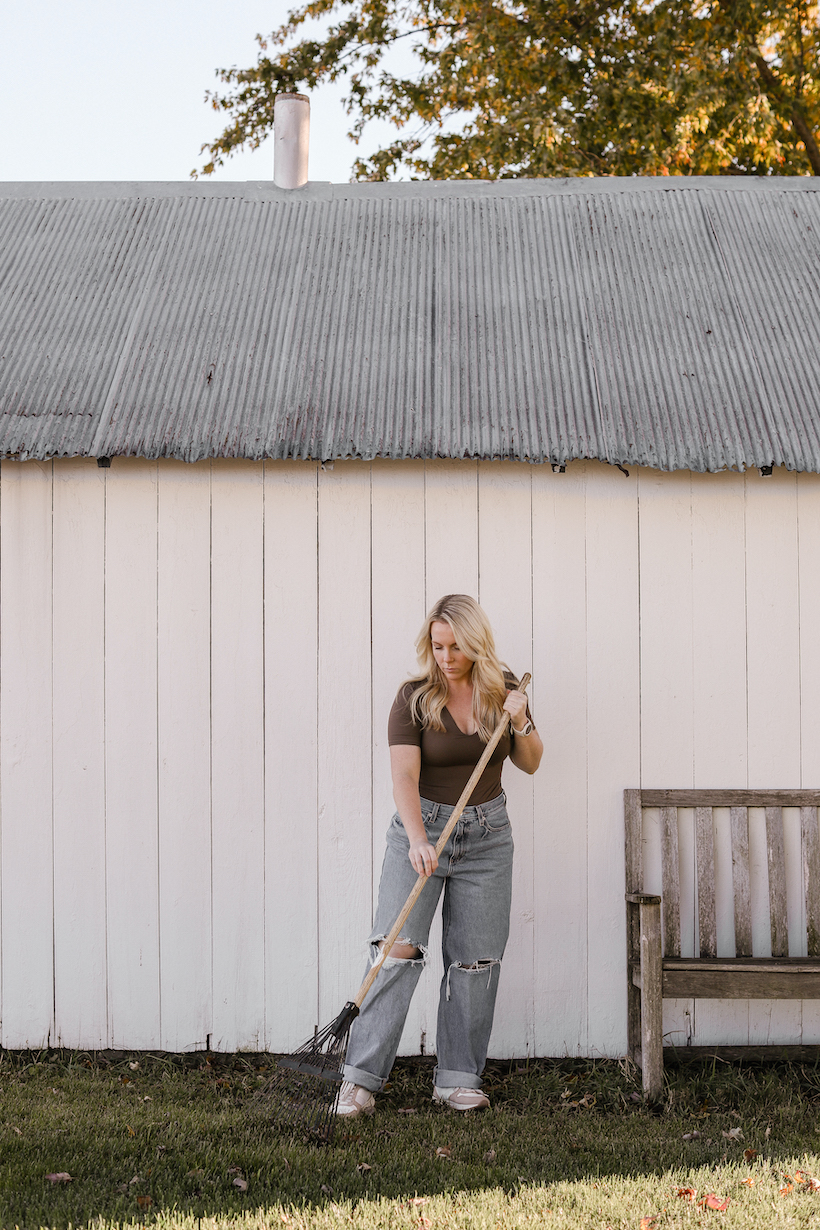 We lucked out with some really nice warm weather recently and took full advantage to knock out a to-do list of outdoor chores. The landscaping was cleaned up, trimmed back, and prepped for winter. The entire house was washed. All the outdoor furniture was cleaned and covered until next spring, and I even crossed a few indoor chores off the list before the busyness of the holidays arrive.
Here are the top tasks you'll want to complete for your home before the cold weather sets in: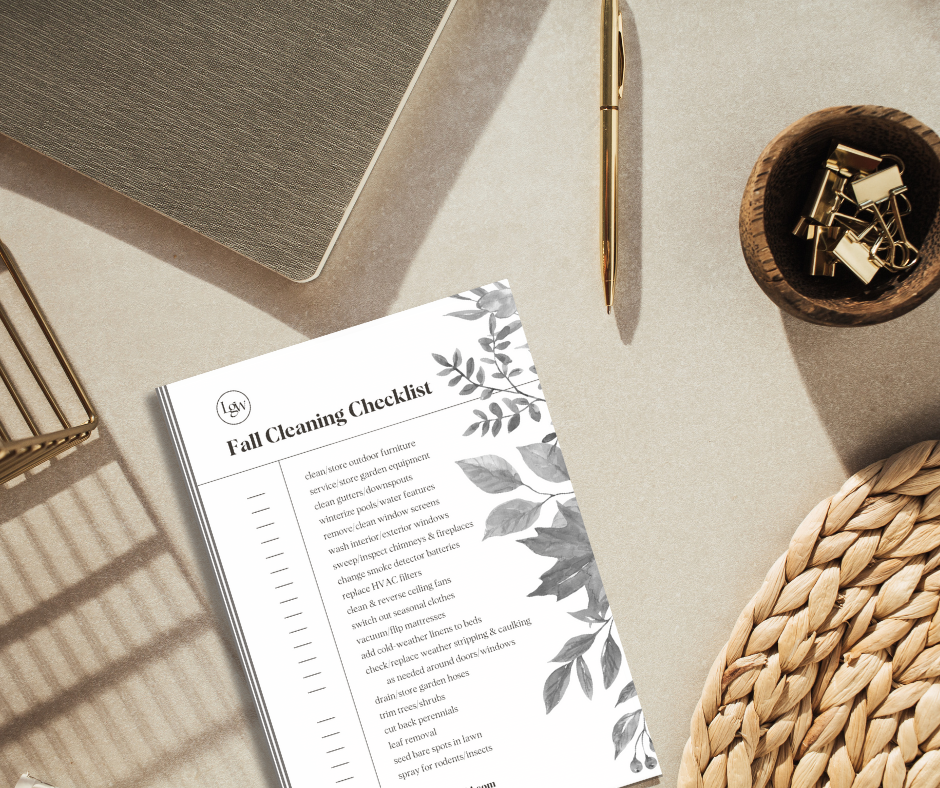 FALL CLEANING CHECKLIST:
– download printable checklist here –
clean/store outdoor furniture

service/store garden equipment

clean gutters/downspouts

winterize pools/water features

remove/clean window screens

wash interior/exterior windows

sweep/inspect chimneys & fireplaces

change smoke detector batteries

replace HVAC filters

clean & reverse ceiling fans
switch out seasonal clothes

vacuum/flip mattresses

add cold-weather linens to beds

check/replace weather stripping & caulking as needed around doors/windows

drain/store garden hoses

trim trees/shrubs


cut back perennials

leaf removal

seed bare spots in lawn

spray for rodents/insects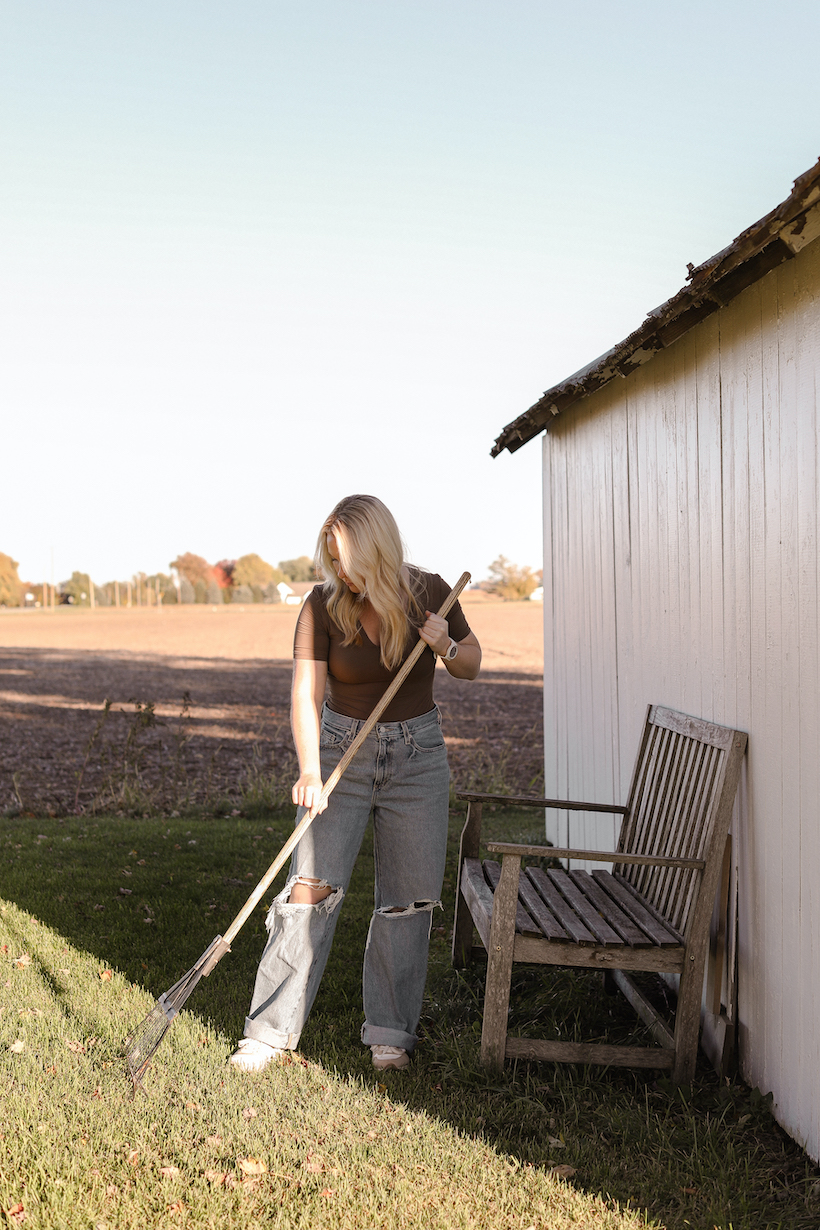 YOU MIGHT NEED:
I have this lawnmower cover, this grill cover, this deep sofa cover (currently 20% off), and this outdoor dining table cover (currently 22% off with an additional coupon available).
This leaf blower with a rechargeable battery clears all the leaves off my deck and grass clippings off my sidewalks.
This hedge trimmer runs off the same rechargeable battery as the leaf blower, which is super convenient. I have multiple batteries so I can always keep one or two charging while I work.
WINDOW CLEANING TIPS:
This is the method I use, and it works like a charm.
Check to make sure all windows are tightly closed and locked. Mix 1-2 tablespoons dish soap in a bucket of warm water.
Spray the exterior of the window with a hose to wet the surface. Use a mop (I have this one) to scrub the window with the dish soap mixture. This will get all the dirt and grime off the glass. Spray the window again to rinse off the soap.
Mix white vinegar with water (around a 1:4 ratio) in a spray bottle. Spray the window with the vinegar solution, and use a squeegee to remove the liquid, wiping the tool on a lint free cloth as needed.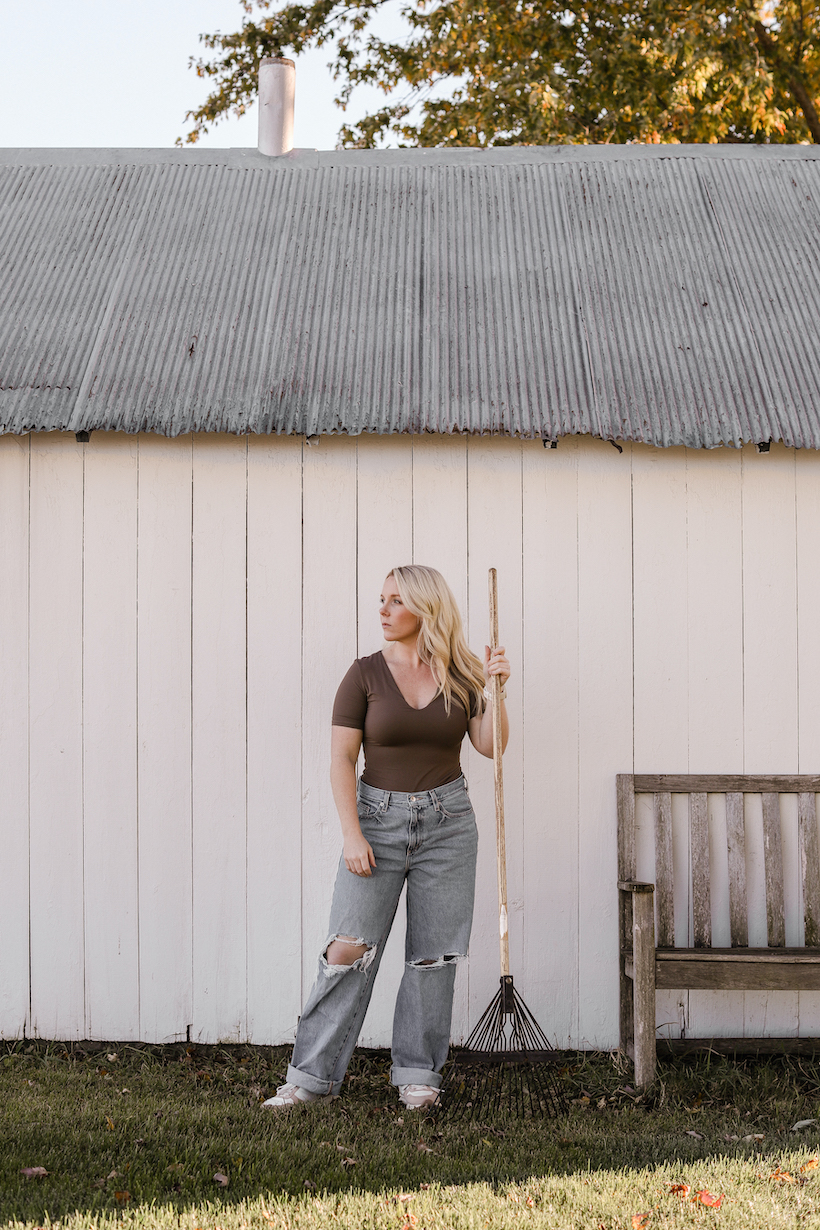 ---
When you tackle the checklist, tag me on Instagram @lizlovegrowswild so we can all keep each other motivated to finish!
---
As always, I sincerely appreciate you shopping through the links I share, which allows me to make a small commission from your purchase while your purchase price remains the same. When you use my affiliate links, I'm better able to create content for this blog as well as support my family, and I thank you from the bottom of my heart for supporting what I do!
---
Our Store: Grow + Gather
Shop my Posts | Shop my Amazon Store
Join our Community | Follow on Instagram
Follow on Pinterest | Follow on Facebook